Calling all shiplap fans! Shiplap is an affordable and fun way to add interest to your home, but there are a few things you need to know before you install it! Here are the answers to all of your DIY shiplap questions and a summary of the pros and cons of installing shiplap!
Shiplap has been around forever, but thanks to HGTV's Fixer Upper it blew up and we've seen it EVERYWHERE over the last few years.
Now I know you guys LOVE DIY shiplap walls because I've done a few other shiplap wall tutorials and turns out they are consistently my top trafficked blog posts!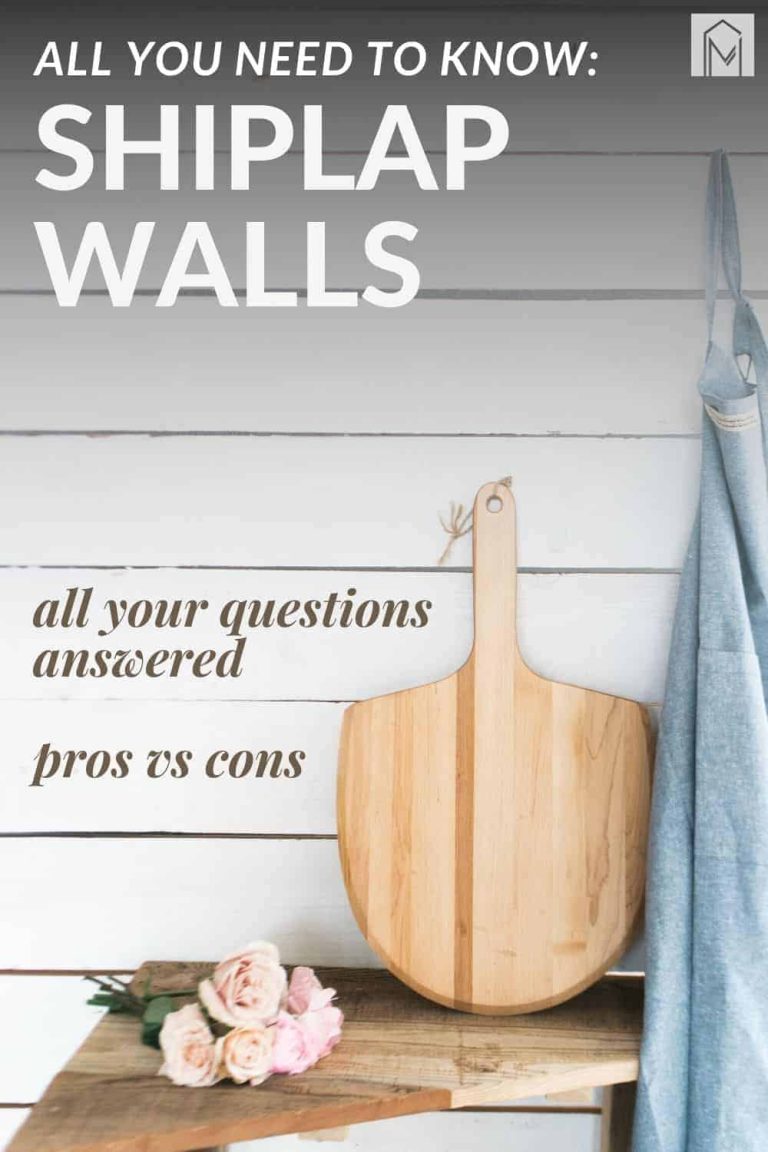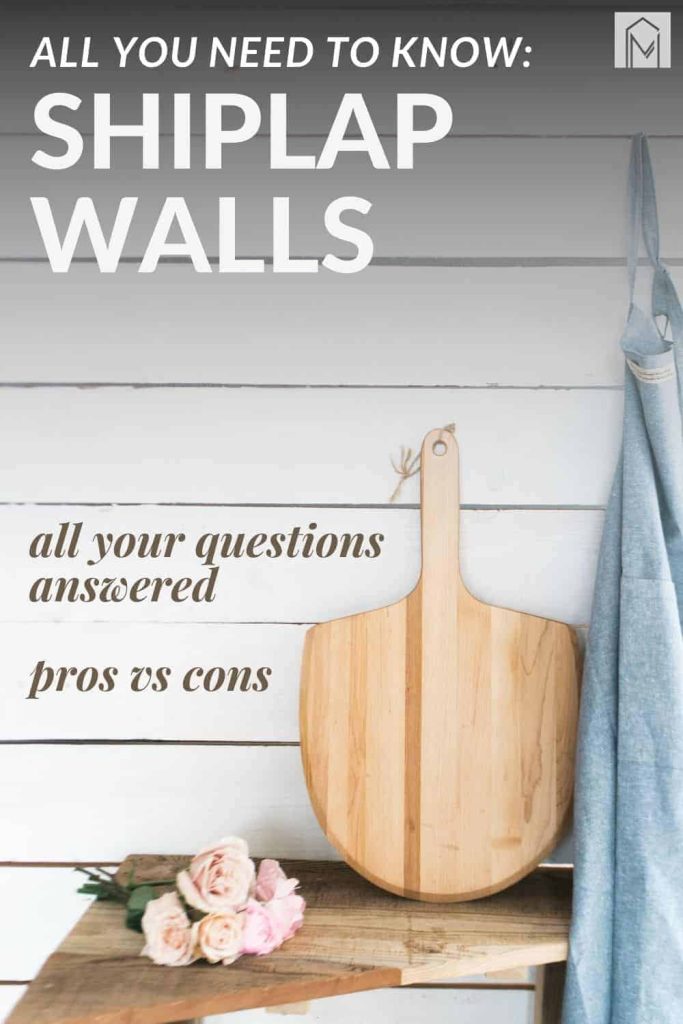 My other popular shiplap tutorials:
(Click photo to see tutorial)
This DIY shiplap guide contains affiliate links, but nothing that I wouldn't wholeheartedly recommend anyway! Read my full disclosure here.
FAQs about installing DIY shiplap
Since publishing these two popular shiplap tutorials a few years ago, I've gotten a lot of questions about DIY shiplap (specifically about the installation process) so I thought I would go super in-depth in today's post and answer ALL your questions about DIY shiplap with a fun FAQs section.
Can you install shiplap in a bathroom?
Wood treatments are always a little risky to install in a bathroom or area exposed to a lot of moisture or humidity. I would not recommend putting shiplap in a place where it will be frequently exposed to water or come in direct contact with water (like behind a sink where water will splash up or above a shower/bath or shower surround in a bathroom that is used regularly). However, there are several steps you can take to protect your shiplap in the bathroom.
How do I protect my shiplap in the bathroom?
If you are going to install shiplap in a bathroom or an area where there's moisture, it's important to protect it so that water doesn't penetrate the surface of the wood. You want to start by coating the entire piece of wood (all sides and edges) with a high-quality primer that is made for bathrooms before installing. Be sure to also fill all nail holes with a high-quality paintable wood filler or spackle, covered by primer and paint. Lastly, be sure all gaps and corners are filled with caulk. With these simple steps, you can protect your shiplap from moisture damage in your bathroom.
Can shiplap be installed vertically?
Yes, shiplap can be installed horizontal, vertically, or even diagonally! Horizontal shiplap has more of a traditional feel and brings your eye around the room. Vertical shiplap has a more modern look and will make the room feel taller.
How wide is shiplap?
The width of your shiplap is totally up to you! I'd say a standard size is 6″ – 7″.
What is the spacing between shiplap?
Again the spacing between your shiplap planks is your personal preference, but a popular opinion is between 1/8″ & 1/16″ – which is the same size as a nickel, so it is also called a nickel gap. Nickels work as great spaces between the shiplap pieces, so that's what we always use.
Do you need to glue shiplap?
Gluing your shiplap is not absolutely necessary. If you are installing shiplap horizontally, you want to find the studs in your walls and add your nails there. However, if you are installing the shiplap vertically, it can be trickier because not every slat would line up with a stud. For this reason, we recommend using a high-quality construction adhesive for vertical shiplap in addition to nails (or staples, like we used on this vertical shiplap wall).
Do you screw or nail shiplap?
Nails are the preferred method for attaching to shiplap to the wall, rather than screws. With screws, you'll have a large hole to fill, it takes longer and it is more likely to split the wood.
Should you paint shiplap before installing?
I would recommend doing your first coat of paint before installing your shiplap. This will save time. Keep in mind that after you attach the shiplap to the wall and fill nail holes, you will definitely need to paint the 2nd coat.
Do you paint between shiplap boards?
Even though it is small, you will be able to see the wall behind the shiplap in between the small gaps. Instead of painting in between the shiplap boards (which is very tedious and must be done with a small artist paintbrush), paint the wall before you install the shiplap with the color that you will be painting on the shiplap.
Do you fill nail holes in shiplap?
This is up to you! For a more rustic look, you can leave the nail holes exposed. We left the nail holes exposed on this plywood shiplap wall. For a more modern and finished look, you can fill the nail holes with spackle, sand smooth, and paint. Learn how to fill nail holes here.
Pros of DIY shiplap
Cons of installing shiplap
Some people warn that shiplap is going out of style, but I beg to differ! I think if you just focus on styling your home with things you genuinely LOVE rather than following trends, it will never out of style! However, if your tastes change, you can always remove the shiplap and try something new.
Others have mentioned that the spaces in between shiplap planks and collect dust, but I've never noticed this in our home. If you have trouble with dust on your shiplap walls, you can always vacuum or wipe clean.
So what do you say? Are you going to give installing DIY shiplap a try in your home?