Do you want to add a wall treatment to your space? How about DIY wainscoting? Wainscoting looks great with any design style and it's an easy DIY project you can do yourself!
When wainscoting was first invented, the purpose was to protect walls from chair or table scuff marks and other damaging occurrences.
Have you ever seen your kid prop their foot up on the wall with their shoes on? Yep, that's one of those other damaging occurrences.
Over time, wainscoting wall treatments have evolved and changed to include different materials, patterns, and styles.
You can do a half wall, 3/4 wall, or use wood, tile, paint, or wallpaper to make your DIY wainscoting. It's a great way to add architectural detail to an otherwise boring space.
Installing your own wainscoting wall is an easy weekend DIY project that will save you HUGE when you do it yourself.
Just because it's an easy DIY project, doesn't mean it's not time-consuming depending on the style of wainscoting you decide to do. It will definitely be worth it when you're done!
Check out these trendy DIY wainscoting ideas for inspiration to start your own project and add a custom wall treatment to your space.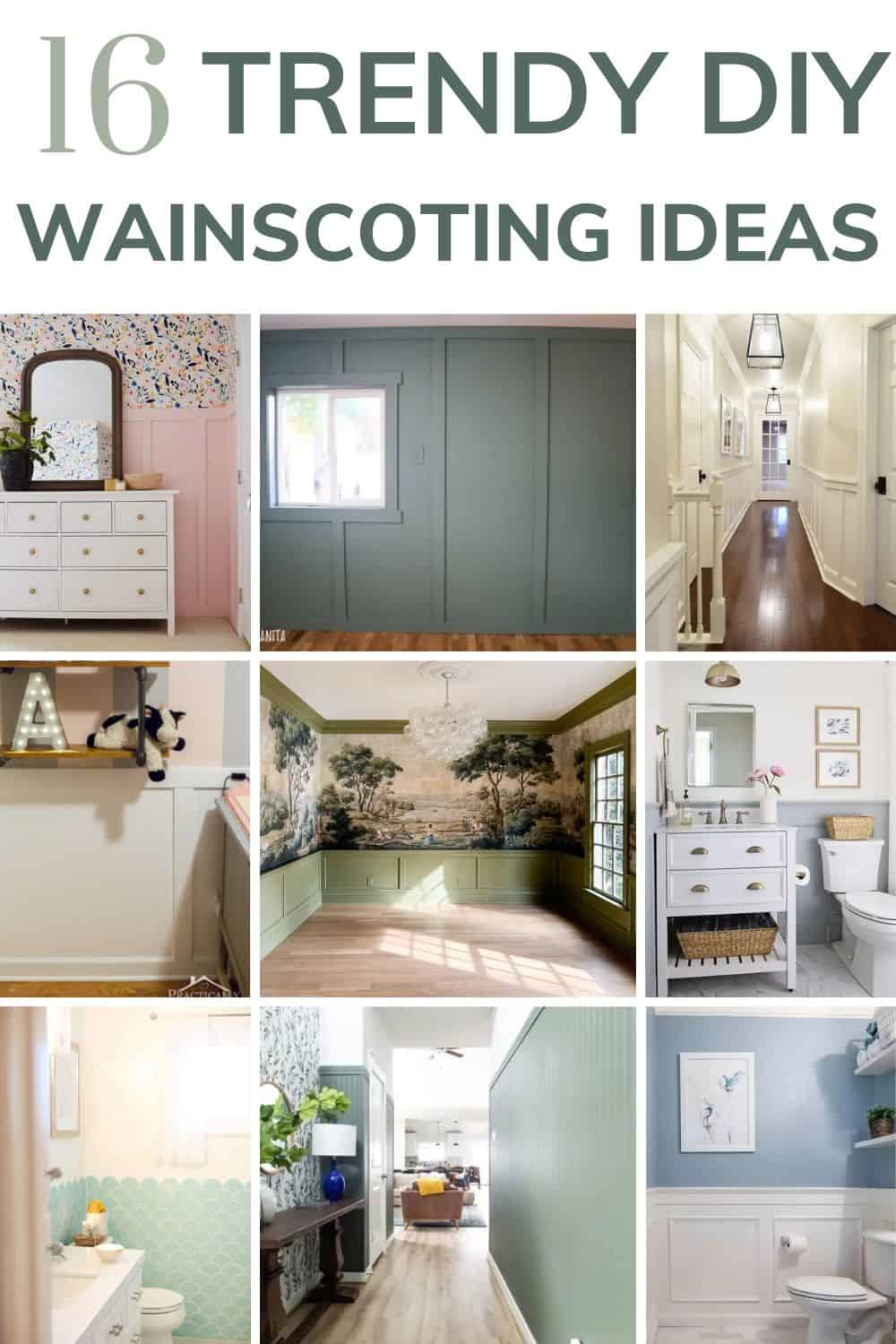 16 Trendy DIY Wainscoting Ideas
Which of these DIY wainscoting ideas is your favorite?
Let me know in the comments below!