Do you want to build a barn door? I've rounded up so many great barn door ideas that you can make yourself!
Did you guys know that we are participating in this season's Jeffrey Court Renovation Challenge?? That means that along with 10 other designers we're renovating a room in our house using Jeffrey Court tile! And, oh by the way, we're all competing for the grand prize of $5,000! Wow, right?
Want to catch up and see more about our master bathroom renovation?
Week 1: How to Demo A Bathroom
Week 2: Modern Bathroom Design Plans
Week 3: Everything You Need To Know About Large Format Tile
Week 4: Can An Ensuite Bathroom Add Value To Your Home?
Week 5: How To Build A Barn Door
Week 6: The BIG Reveal
This week was the last week before the BIG reveal, which will be up next Wednesday (update: see how the bathroom turned out here) and we shared our progress and showed you how to build a barn door. I LOVE how ours turned out.
But there are SO many great barn door ideas out there. I was almost a little overwhelmed when I started thinking about what ours would look like because there are just so many great ideas, right?
I decided to round some of my favorite barn doors up for you in a little round up post so you can get inspired too!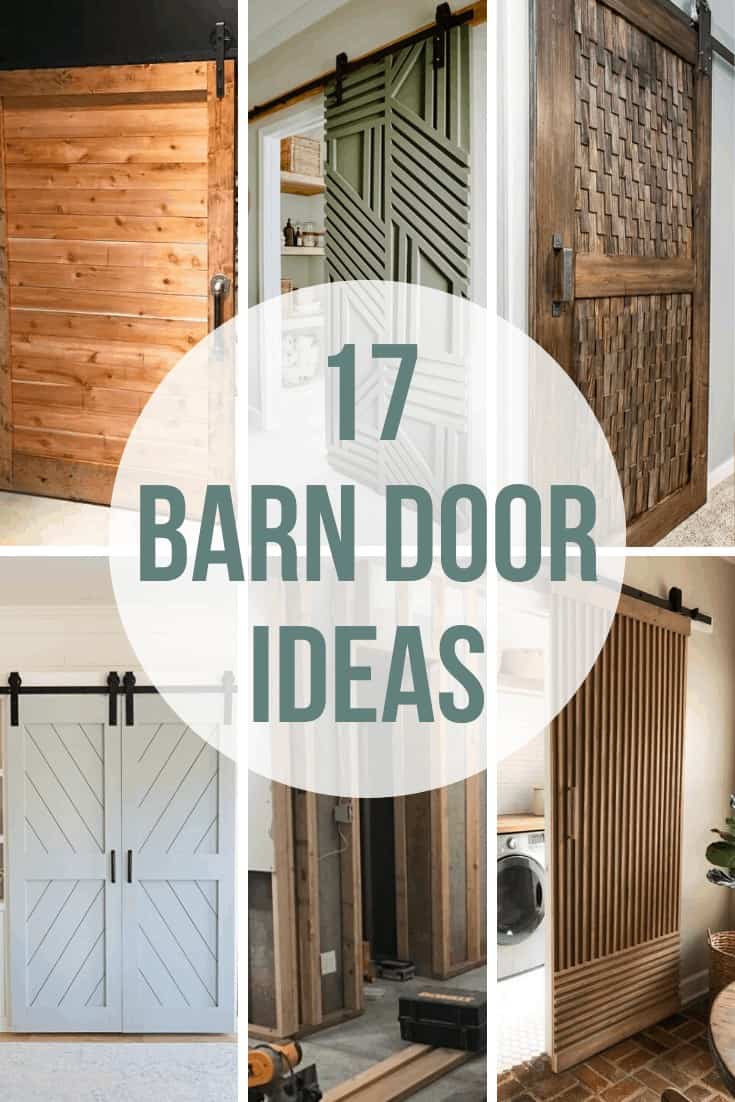 17 Barn Door Ideas That You Can Make Yourself
So many good options, right?
Barn doors are such a staple in the farmhouse style, but with all the modern designs that you can incorporate – you can really fit a barn door into any home decor style!!
Where would you put a barn door in your house? And what design would you choose?
Let me know in the comments below!