If you love the farmhouse look, but your home decor is stuck in a different style, you can easily transition your decor by incorporating these 5 farmhouse style home decor elements.
Farmhouse style design makes use of the simple, practical decor that comes with living a country life. Whether you live in a city apartment or on a sprawling ranch, you can easily transition to the farmhouse style home decor that you love.
To begin to change your home decor to include farmhouse style, consider adding decorations with muted colors, natural elements, vintage items, and rustic textures. These five design elements will have your home looking like a rustic farmhouse in no time.
This post contains affiliate links, but nothing that I wouldn't wholeheartedly recommend anyway! Read my full disclosure here.
Related – If you love the farmhouse style, you definitely want to check out these posts:
How to Transition to Farmhouse Style Home Decor
1. Pick Neutral Paint Colors
A great place to start when transitioning to farmhouse style home decor is by incorporating neutral colors on your walls.
Painting walls is a very easy DIY that even a beginner can do. Beige, cream, light grey, or white are all wonderful colors to choose from.
This light color palette will bring a sense of calm to your home and help seamlessly blend your decor together from room to room. Learn more about putting together a whole home color scheme here to see how to make things feel cohesive.
You can even add some neutral paint colors to old furniture to quickly and easily transform a space. Check out these chalk paint furniture makeovers to get inspired with your next farmhouse furniture flip.
Here are some of my favorite neutral paint colors that we've used in our homes:
2. Decorate with Natural Wood
Natural wood is one of the most important design elements used in farmhouse style home decor. There are so many ways you can begin to incorporate natural wood into your decor.
Add a rustic farmhouse sign to the wall, some natural wood candle holders, a vintage washboard, or stained wood picture frames.
If you would like to take your decorating a step further, hang some shiplap or charming wainscoting on your walls.
Here are some awesome pieces to incorporate natural wood: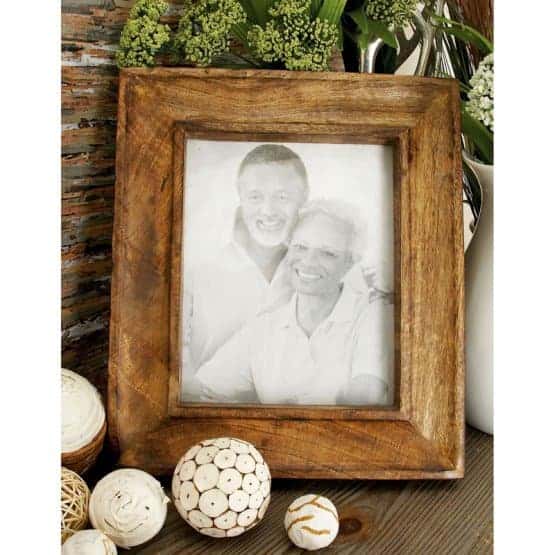 3. Find Unique Metal Decor Pieces
While wood is a very prominent texture in farmhouse style, the use of metal comes in at a close second. There are a number of fun ways to bring metal into your farmhouse style home decor.
Add some wire baskets for storage, olive buckets with florals, or metal cut-out sign. Rustic metal modern farmhouse light fixtures or modern farmhouse floor lamps are another awesome way to add farmhouse charm to any room.
Love these metal home decor accents with farmhouse style: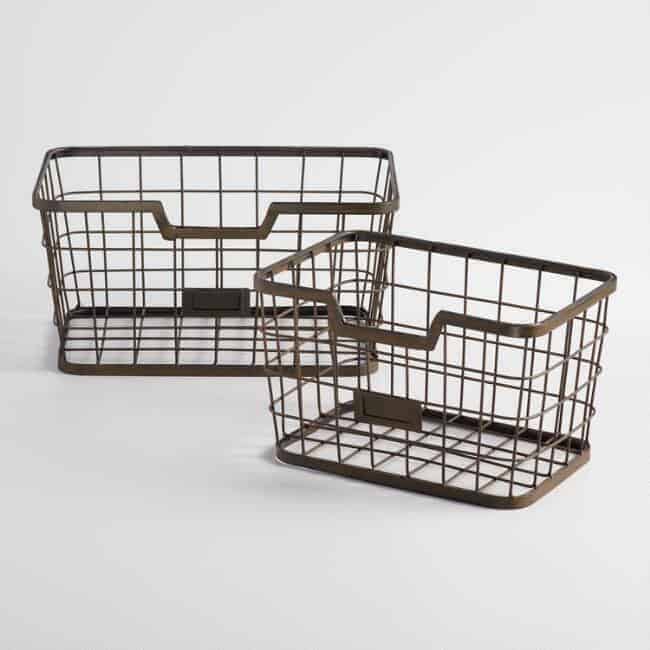 4. Add Vintage Decor
Adding some rustic vintage decor to your home will instantly bring more farmhouse charm.
Whether you find an old hutch for your dining room or a simple vintage crate with old books for your coffee table vignette, antique items are an easy way to transition the decorations in each room into the farmhouse style.
Etsy is a great place to find awesome farmhouse style vintage decor shops! Mixing old and new decor items in your home creates a balance between modern comforts and vintage charm.
Here's some great vintage decor you can buy online:
5. Accessorize with Rustic Textiles
With hard textures like wood and metal, most farmhouse style rooms also need some softer textiles to balance the space.
Cozy wool blankets, rustic handmade quilts, and homey cotton tablecloths are all great ways to introduce rustic textiles into your home decor.
Throw pillows and area rugs more great options for adding rustic farmhouse charm to a room.
Snag one or two of these rustic textiles to add some texture to your farmhouse style: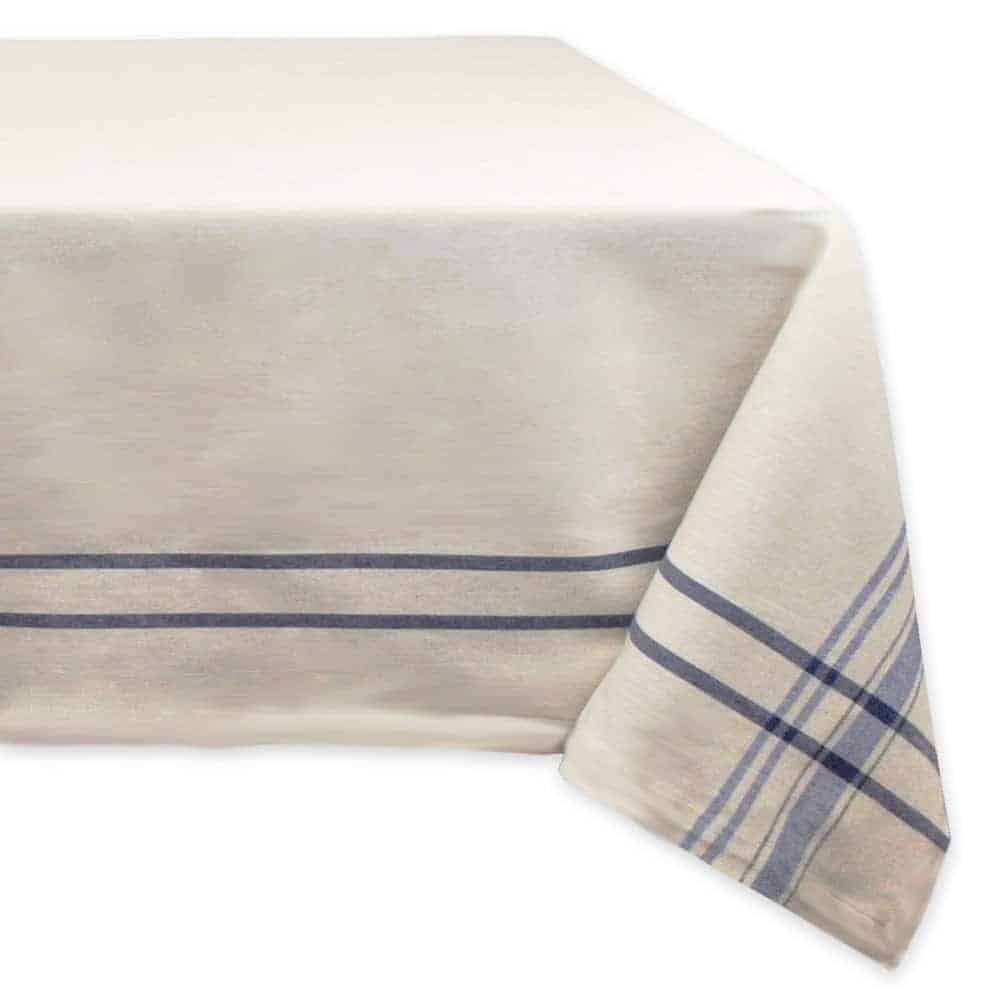 ---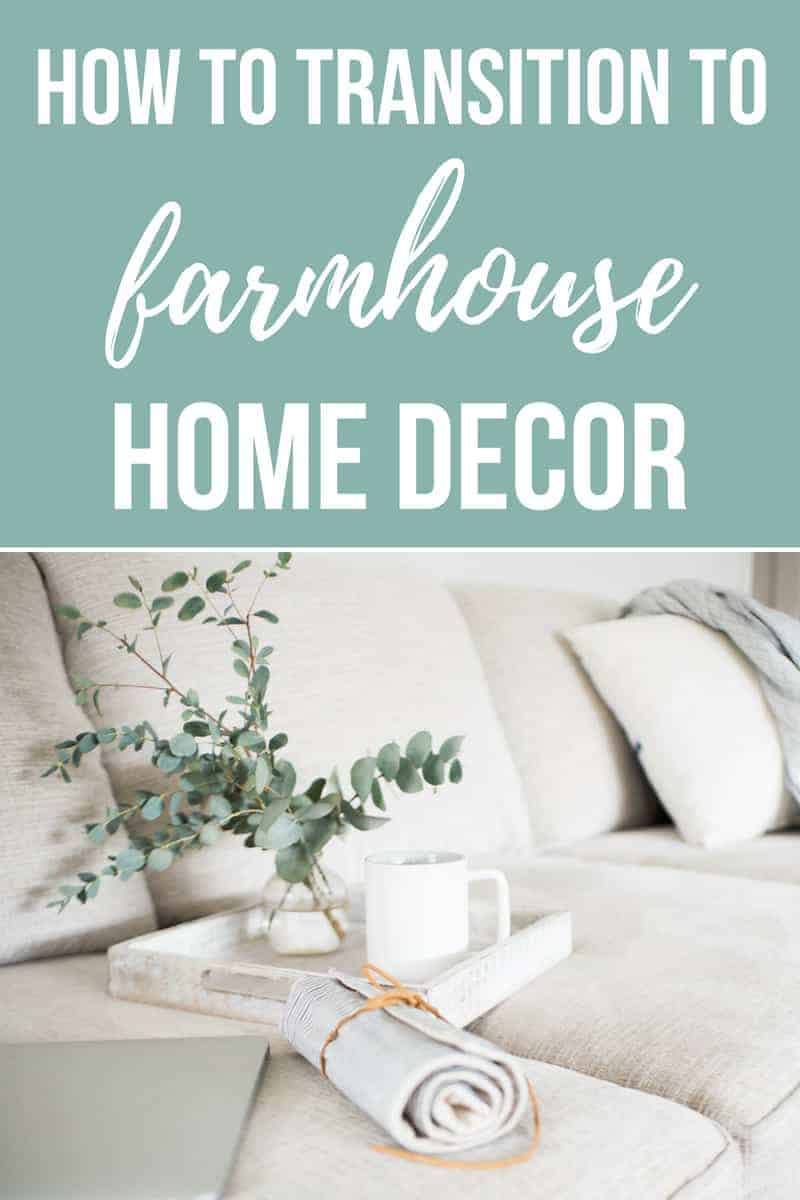 If you love the farmhouse look, but your home decor is stuck in a different style, you can easily transition your decor by incorporating these 5 farmhouse style elements.
Have you started to transition your home to farmhouse style home decor?
Let me know in the comments below!!