Behr Sculptor Clay is a neutral shade that's almost khaki with a touch of gray. This shade is ideal for those who love neutral color palettes or a blank slate for adding pops of colorful decor. It fits any decor style and is the chameleon of paint colors!
The chameleon of neutral paint colors! This taupe-y, neutral shade is ideal for any decor style. It blends so well with other color schemes, decor items, and more. Think of it as a blank slate for any style you wish to create!
Table of Contents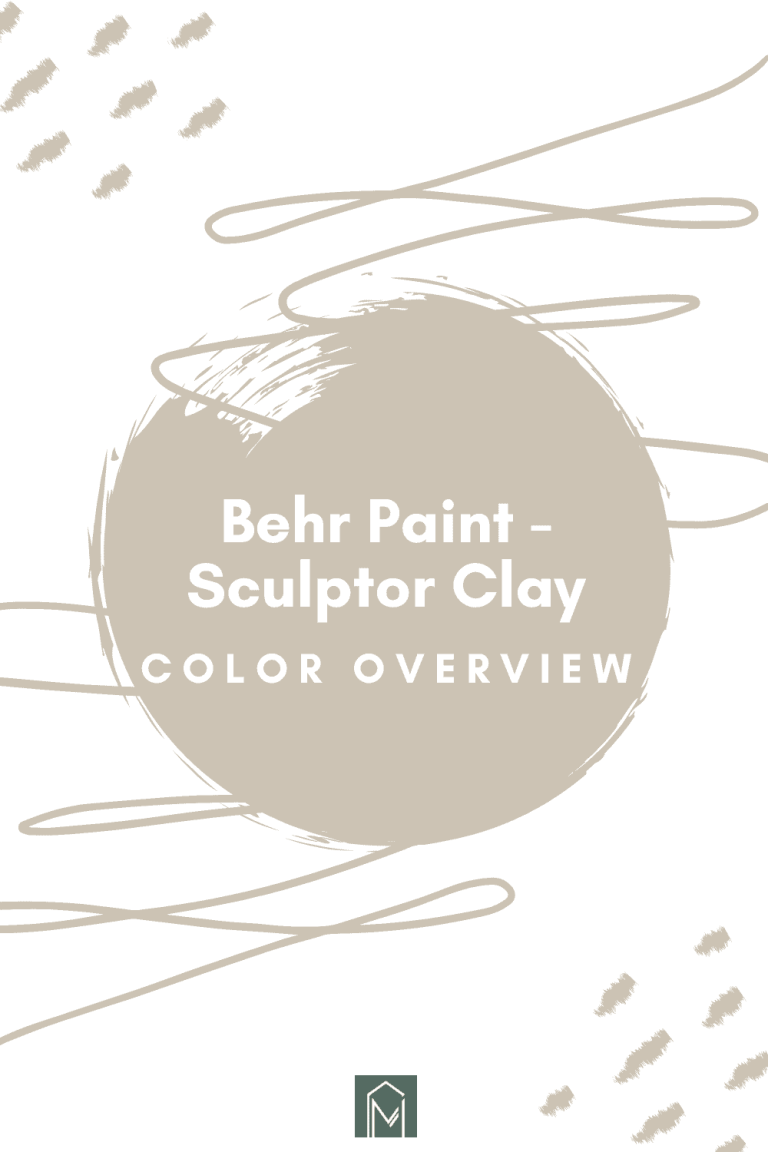 If you've taken a trip to the paint store, it's likely you are completely overwhelmed with all of the different neutral shades. Choosing a paint color for your home is hard enough. But, with the countless shades of beige, khaki, and eggshell, you may be completely overwhelmed.
You can't really go wrong with a neutral base for a room. It acts as a blank slate to create your very own vibe in the room. However, it's important to consider the paint color's undertones, a room's light and direction, and your style when picking a paint color.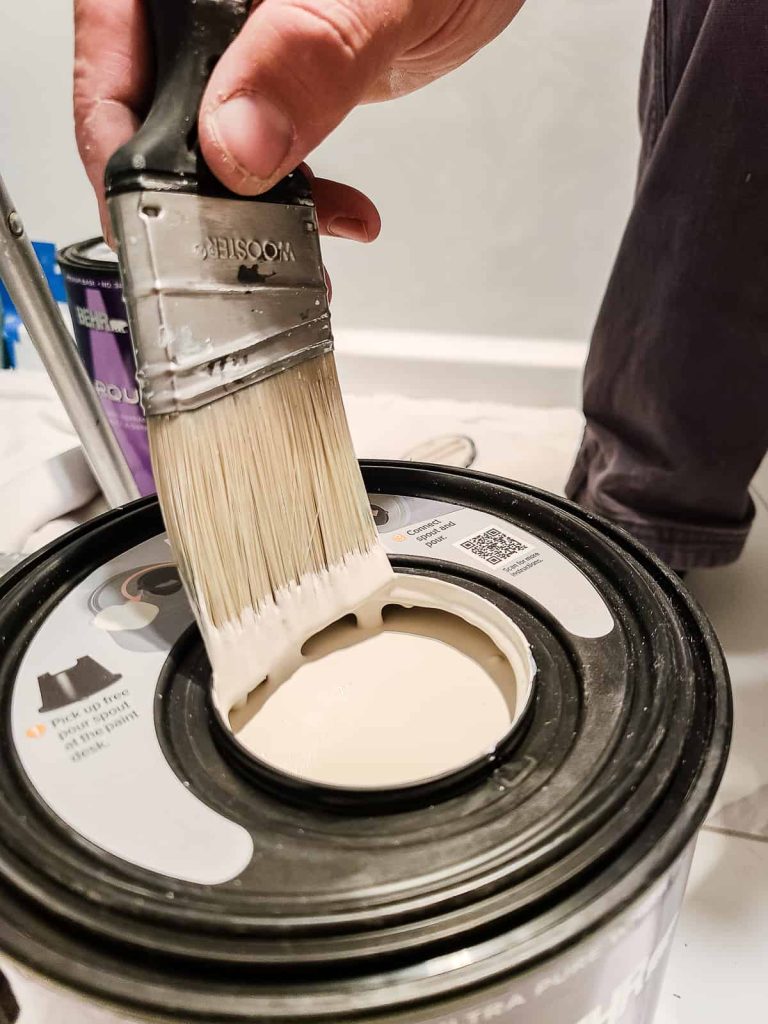 This Behr Sculptor Clay review contains affiliate links, but nothing that I wouldn't recommend wholeheartedly. Read my full disclosure here.
Today, I'm sharing this chameleon-like, greige paint option with you – Behr Sculptor Clay.
I love this color! It played so well with the different shades we incorporated into our home's color scheme.
We used this shade on in our guest bathroom renovation where we added wainscoting panels. Outside of our own home, we also used Sculptor Clay paint color on the walls of the bedrooms in a rental property that we renovated for Logan's parents.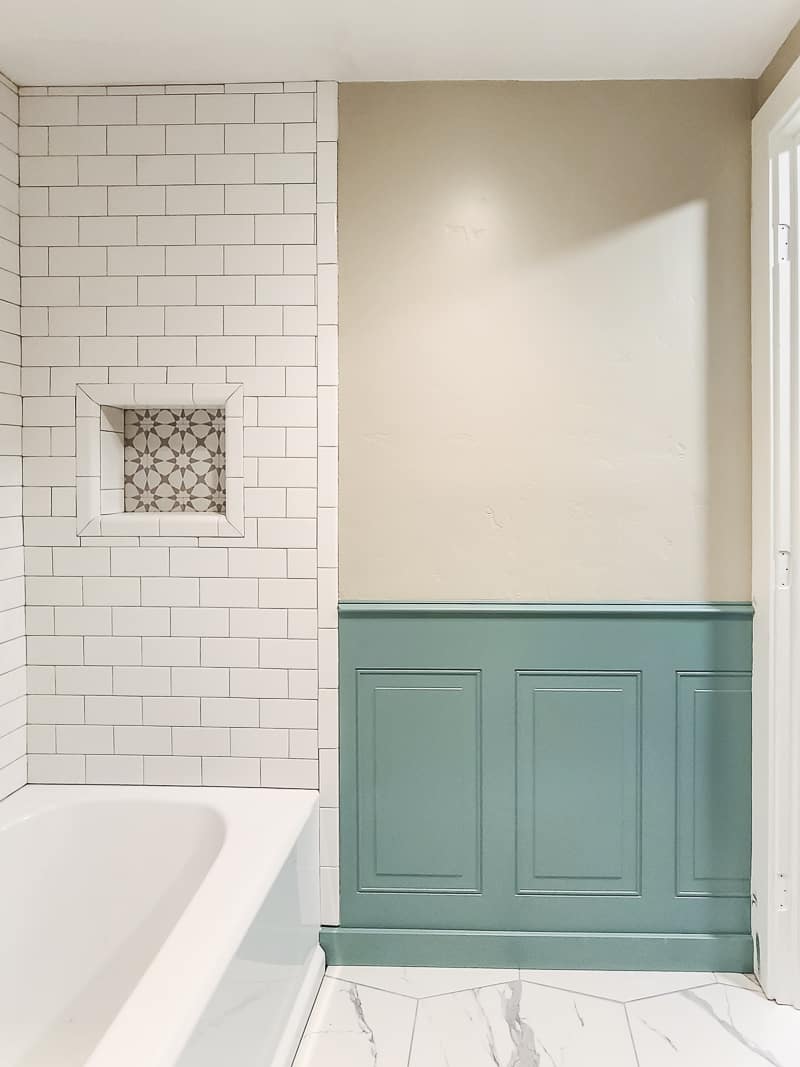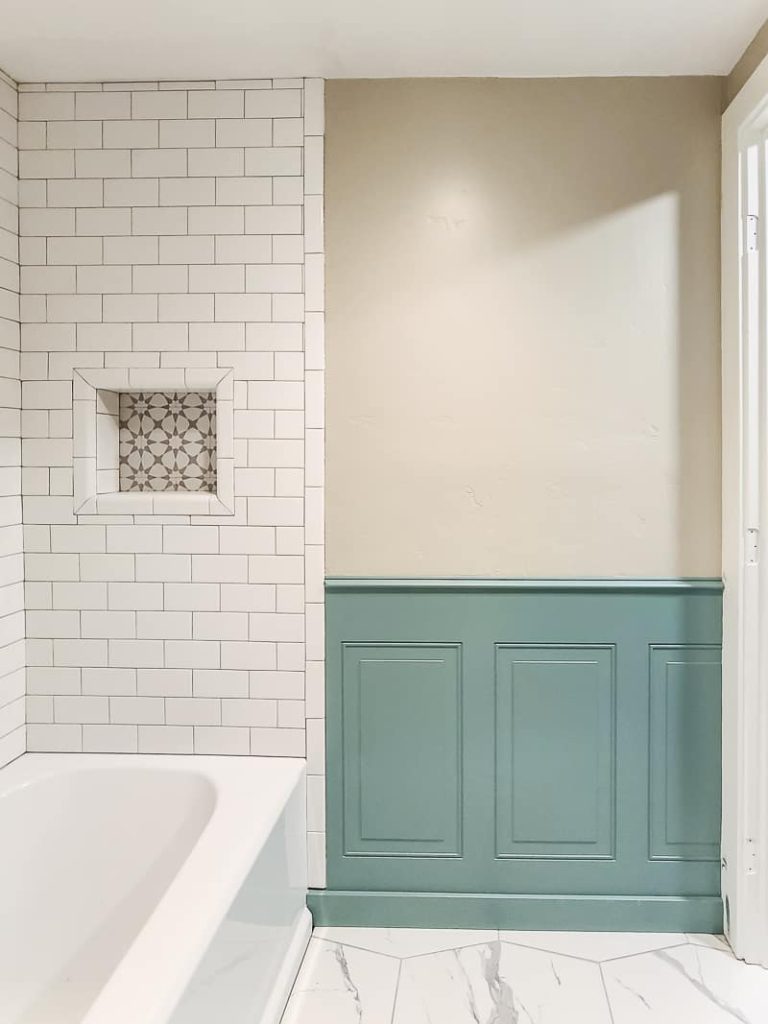 Sculptor Clay Paint Color Overview
Sculptor Clay is what I would call a greige, neutral color. It's a great base for many interior design & decor styles, including farmhouse, industrial, boho, and more.
Beige is considered conservative, dependable, and flexible, which is exactly how I would describe this paint color! I love how this color shifts between gray and beige, depending on the other elements in the room.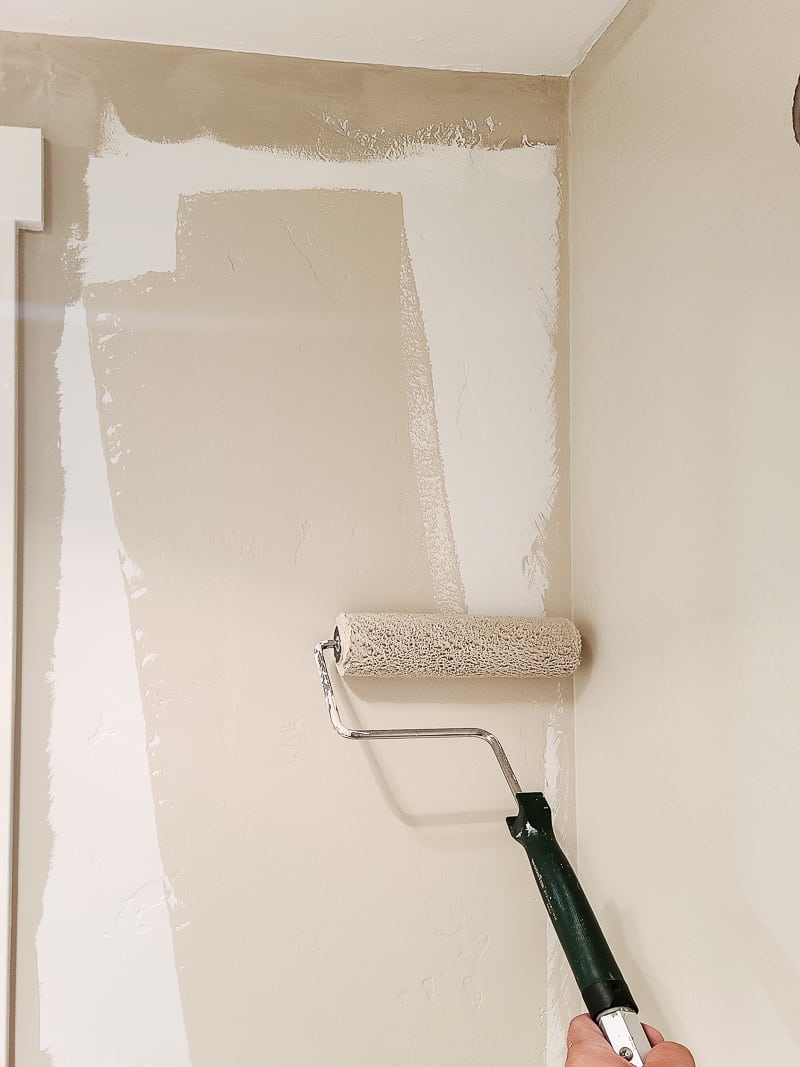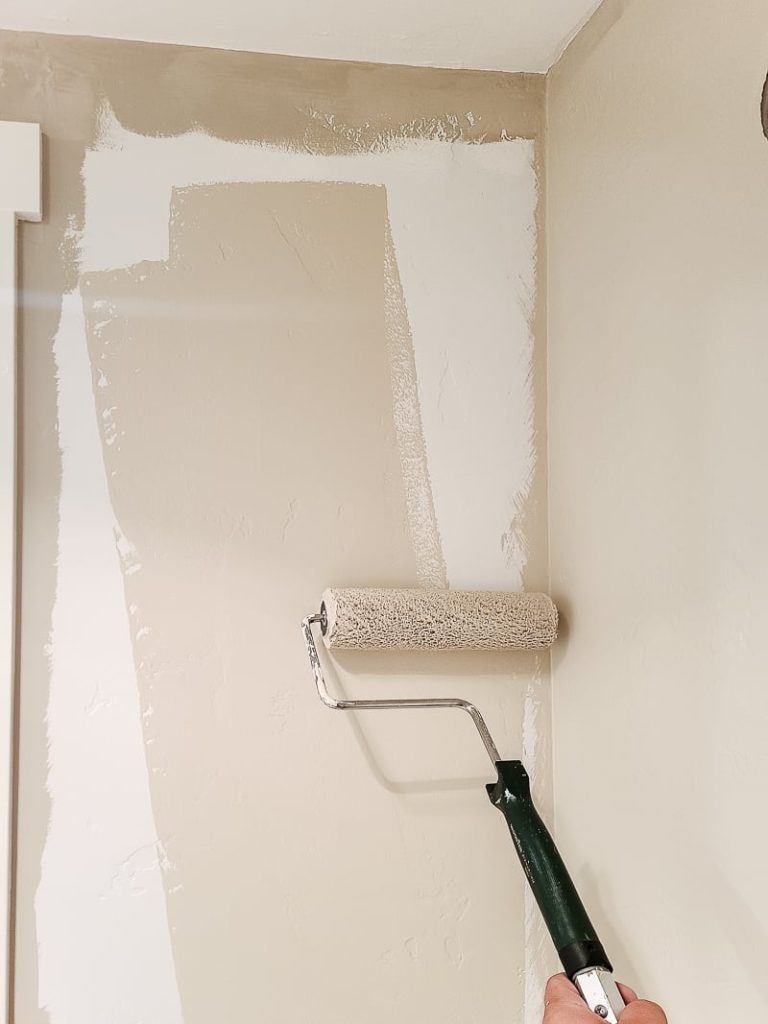 You really can't go wrong with this shade. Behr Sculptor Clay is calming and comforting while giving the room a sense of energy and strength. We haven't used it in many places in our current home, but I have a feeling that's all about to change. It works perfectly with our modern boho decor.
Stats
Behr Paint Code: PPU5-8
RGB: 204 195 180
LRV: 55
Hex Code: #CCC3B4
Is it warm or cool?
Behr Sculptor Clay is a total chameleon of a paint shade. This even rings true when it comes to measuring its warmth.
Paint shades all look so similar in the hardware stores but seem to completely change when you get them home. This particular paint shade leans more toward the warmer end of the spectrum; however, it has certain elements of "cool" to the color.
This shade can fluctuate between shades of cool gray and warm beige. It truly depends on the lighting and other elements in the room.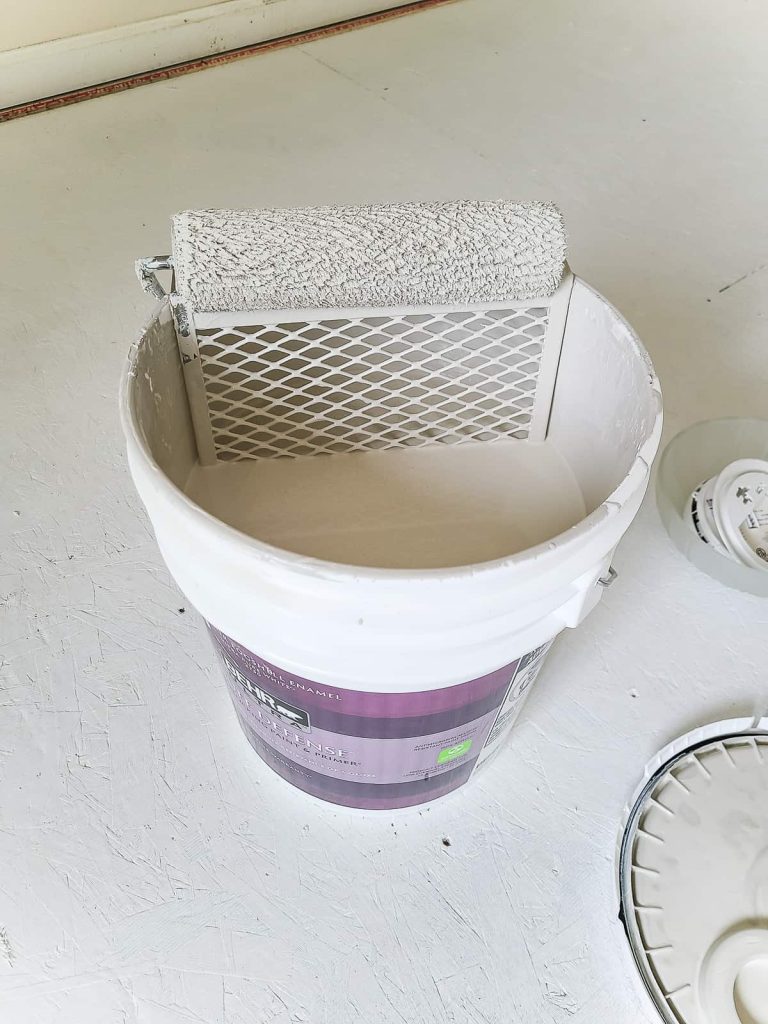 Before you paint the room, add a few swatches to the walls and see how the color interacts with the other decor elements and colors in the room.
Be sure to observe the room at different times of the day to get a sense of how it would look after you paint the room. Sunlight, lightbulb temperatures, and fabrics all play a big part in how a paint color appears.
Behr Sculptor Clay Undertones
The way undertones reflect in paint colors has a lot to do with the other decor elements and lighting sources in the room.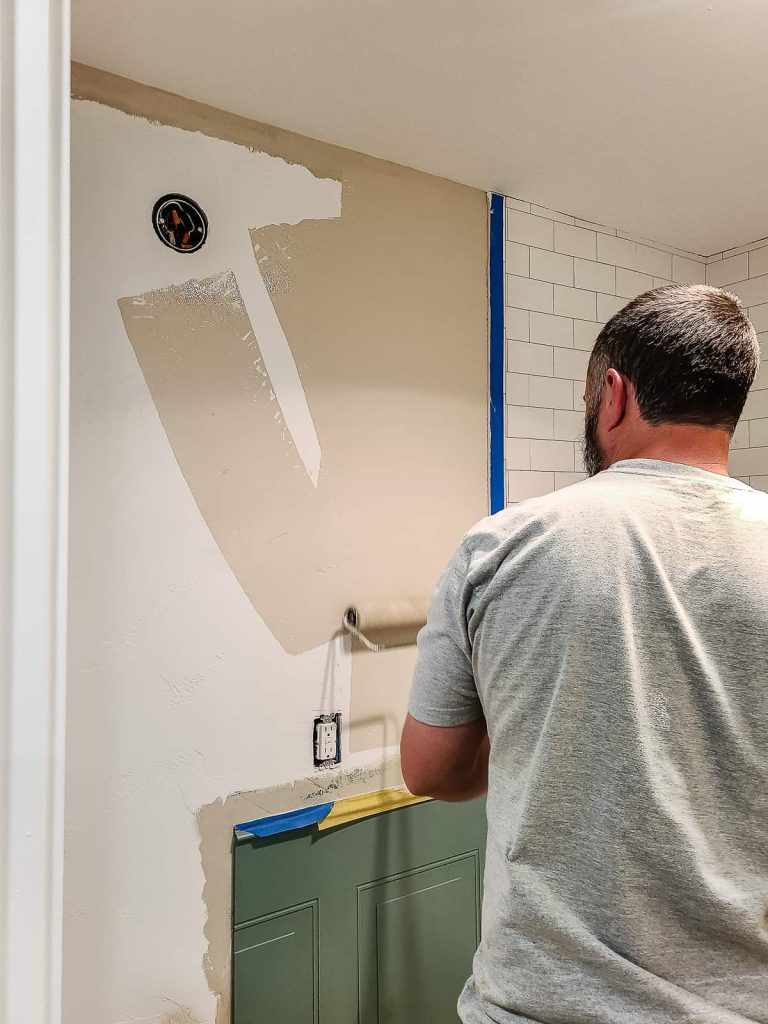 Behr Sculptor Clay has gray-brown undertones that give off an earthy vibe.
The undertones that are reflected in the room solely depend on the other colors and elements you choose to incorporate within the room. Sometimes this can be a challenge so keep this in mind as you are planning your decor.
LRV of Behr Sculptor Clay
Sculptor Clay paint has an LRV of 55, which is right in the middle of the LRV spectrum – not too bright and not too dark, which means that it is a great small bathroom paint color or master bedroom paint color (as seen in the photo below)!
Light reflectance value is the amount of light that is reflected off of the paint color surface. The lighter (or more white) and color the higher the LRV – meaning that pure white has an LRV of 100 and pure black has an LRV of 0.
Coordinating colors
Behr Sculptor Clay is a neutral color that reflects shades of beige and gray. It will give any room a relaxed and comforting feel, yet creates the perfect blank canvas for any decor style.
Because this is such a neutral color, it would work well with just about any paint color you choose.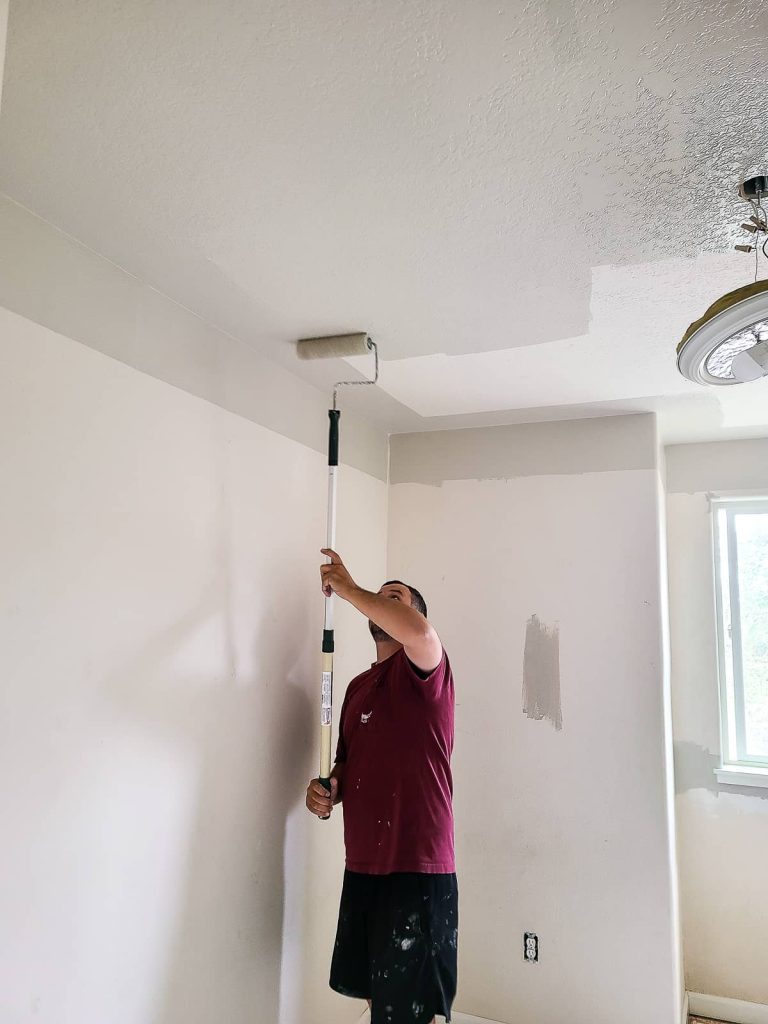 Similar colors
According to Behr Paint, here are other similar colors to Sculptor Clay that you might want to try out:
When it comes to other paint brands, here are some similar colors to Behr's Sculptor Clay:
Benjamin Moore: Alphano Beige
Valspar Paint: Notre Dame
Glidden: Synchronicity
Olympic: Barefoot Beach (very close match!)
Magnolia Home: Southern Grown
Para: Memory Overload
Farrow & Ball: Elephant's Breath
Behr Sculptor Clay Review
Behr Sculptor Clay is a great neutral paint color that pairs perfectly with just about any color scheme. From farmhouse to modern boho, this shade would play well with any decor style and could be easily adapted as your style evolves.
Do you have any other questions about this paint color?
Let me know in the comments below!