Painting the exterior of your home white isn't boring, it's classic. See these 15 white painted houses and be inspired to choose the perfect white exterior paint color for your home!
You can't go wrong with white. White is classic, it's neutral, and it can look clean and modern or warm and welcoming.
Painting the exterior of your home is a big job. It's also expensive and you don't want to pick the wrong color. Be sure to take the time to carefully weigh your options before committing to a color.
Do you want to DIY your house painting or are you going to hire it out? Deciding this first will save you time and money in the long run.
You can paint almost any type of home exterior. From brick to stucco and vinyl siding to wood siding. Just be sure to do your research and make sure to get the right type of paint for your specific exterior finish.
Let's take a look at these 15 amazing white painted houses. I know you'll find the perfect white paint color for your home exterior update project!
Once you've decided on your exterior paint color, don't forget to choose a color for your front door too! Get inspired with these pretty front door paint colors!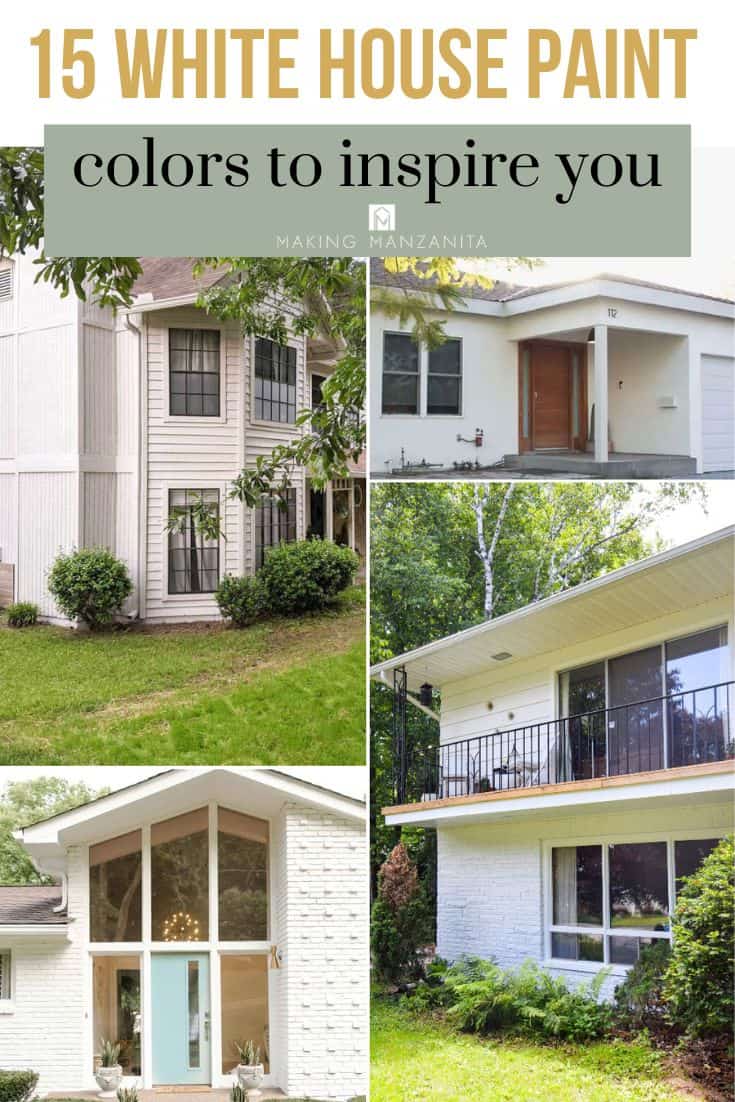 White Exterior House Paint Colors That Look Amazing
Which of these white painted houses was your favorite?