Struggling with what color to paint your master bedroom? Color is such an important aspect of interior design and it shouldn't be overlooked! Check out these 20 master bedroom paint color ideas for inspiration.
Your master bedroom may get overlooked when you are renovating or decorating your home because it's likely not a room that many guests see. When we host and entertain, we tend to stick to the living room, kitchen, and outdoor areas, right?
So it is no wonder that when it comes time to create your renovation plan, the master bedroom often drops to the bottom of the priority list.
But if I may be so bold as to offer you some advice… don't put off your bedroom makeover.
Remember this is the room where you relax and wind down from your busy days. The retreat that you escape to when you're having a sick day. The sacred place where you end and begin every single day.
A bedroom makeover is usually fairly inexpensive when compared to the cost of a bathroom renovation or even more a kitchen renovation!
Although it varies from bedroom to bedroom, you typically will want to:
Master bedroom color options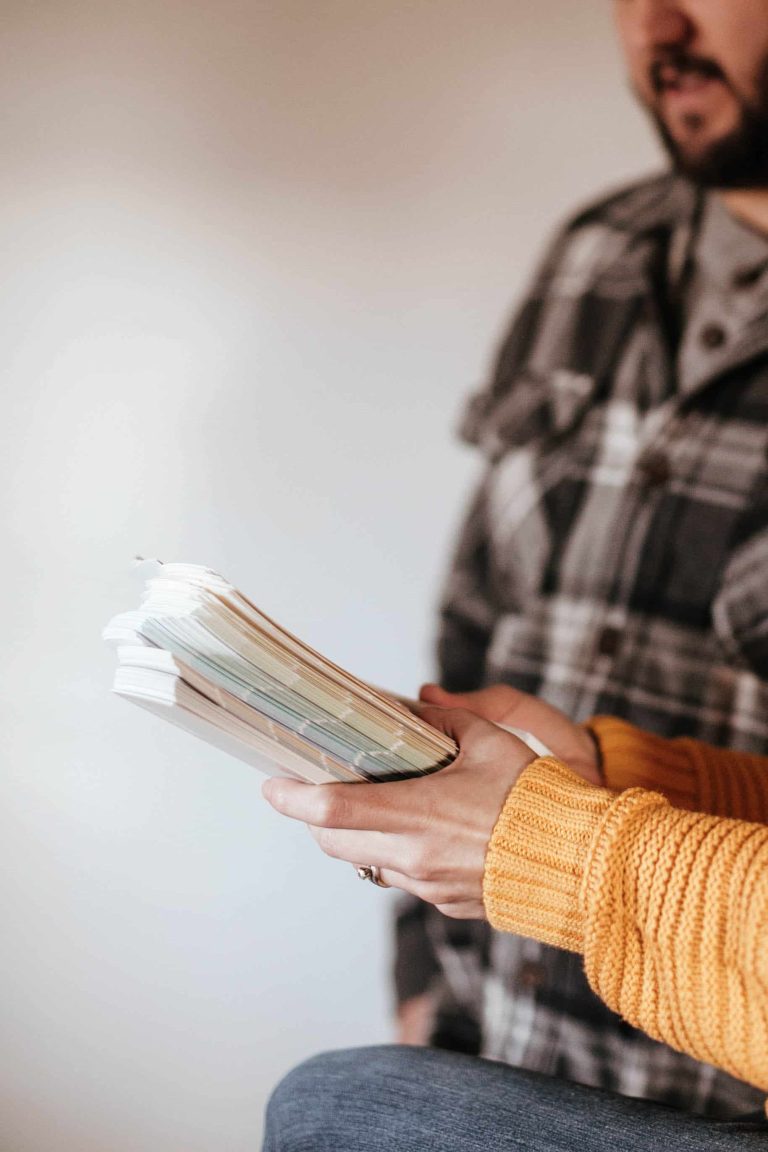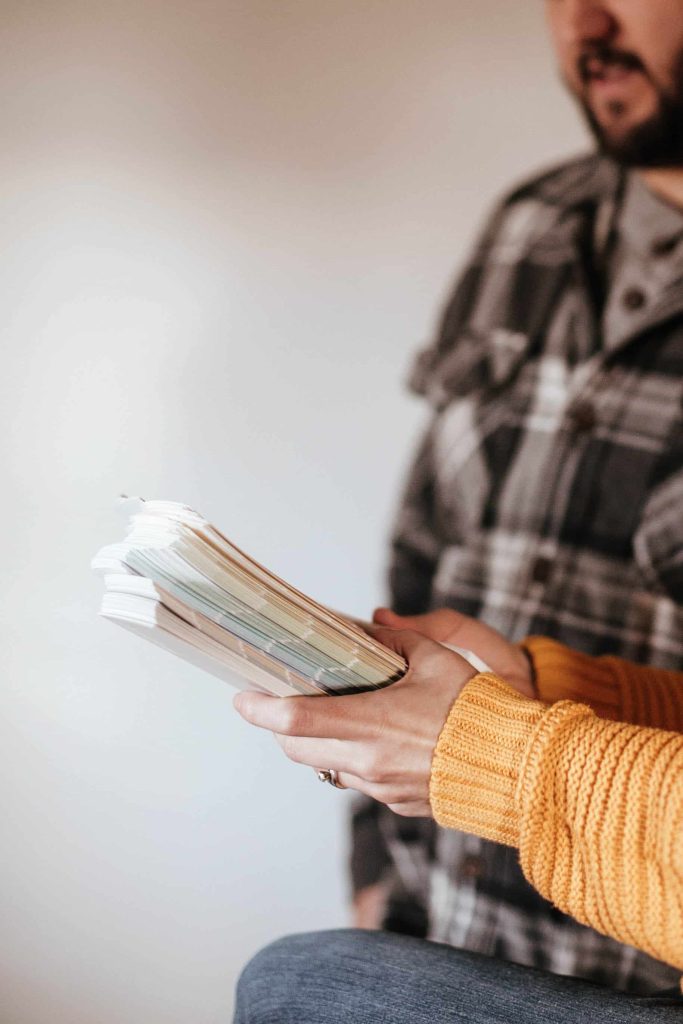 When it comes to choosing your bedroom decor and color scheme, the choices are endless – which can be overwhelming! And your choice of paint color in the master bedroom is a big part of creating the mood of your space.
From light and bright rooms to dark and moody retreats – there's a master bedroom paint color for everyone! Check out these master bedroom paint ideas for inspiration.
They are organized below from lightest to darkest colors so they are easy to scan and find your perfect shade of master bedroom paint color!
Master Bedroom Paint Ideas
What to consider when choosing your master bedroom colors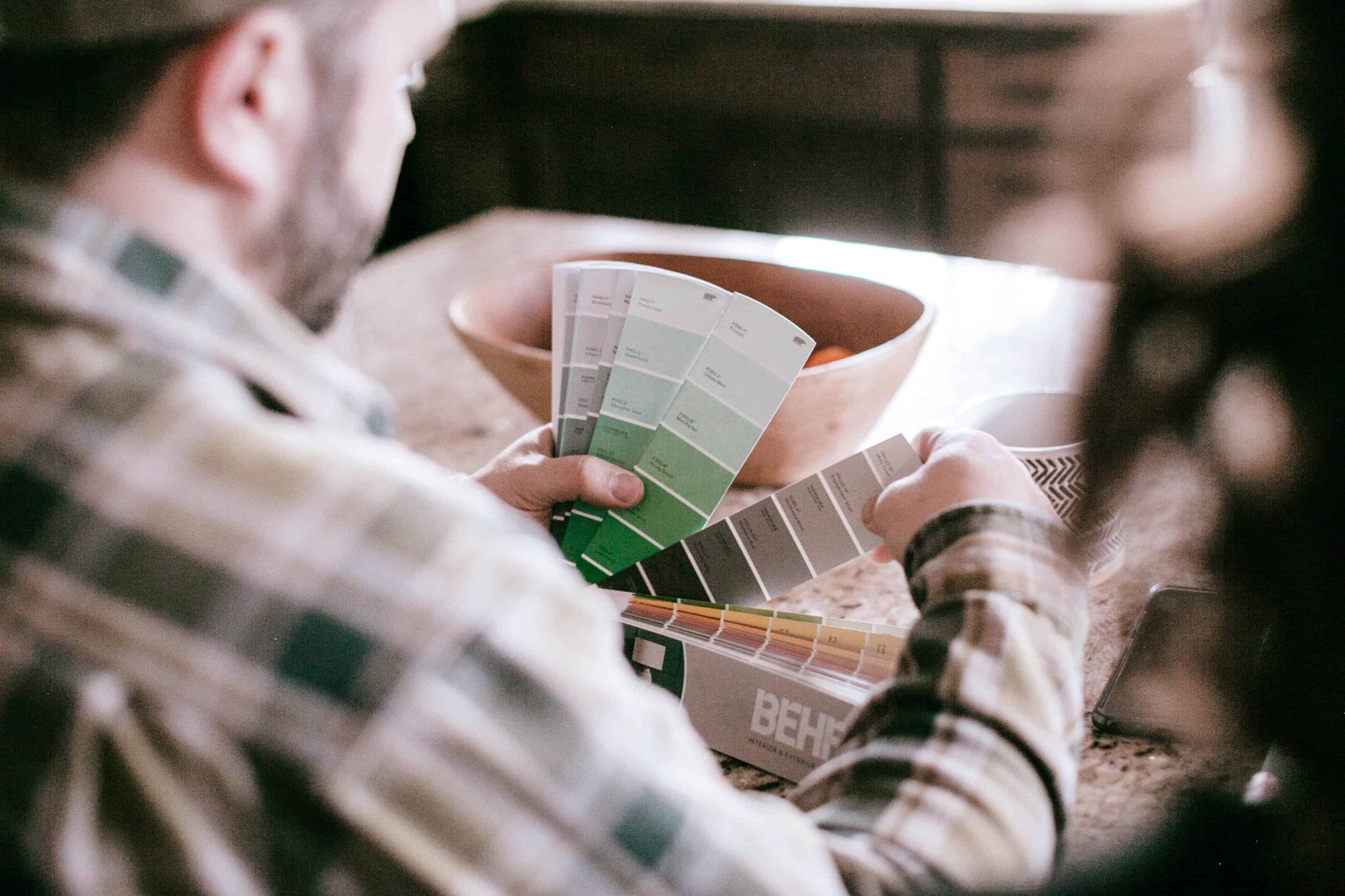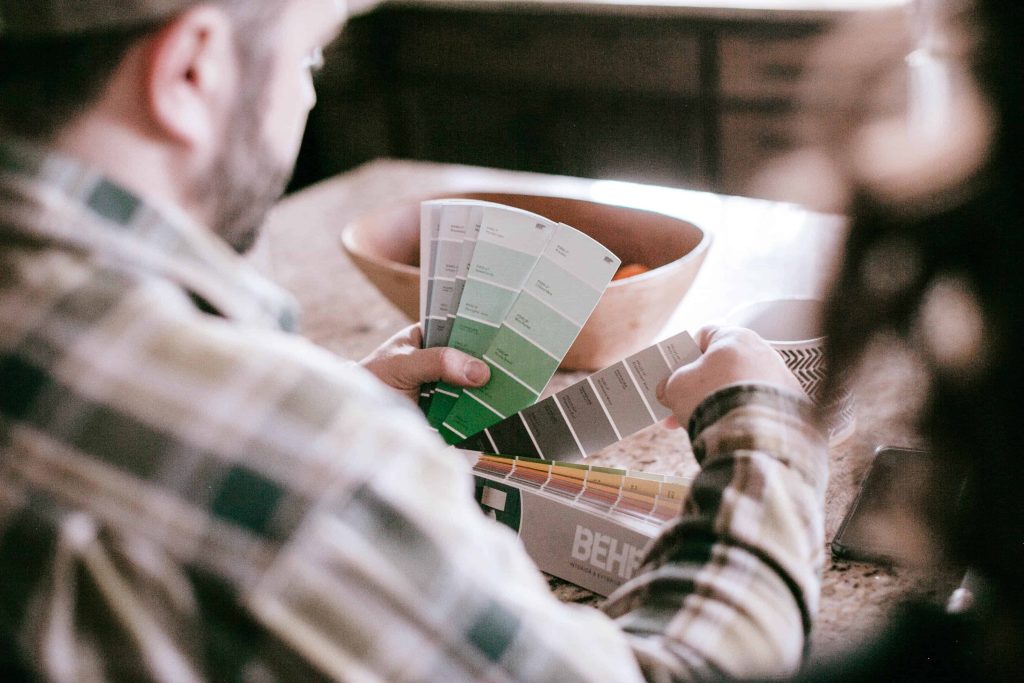 There's more to it than just choosing the inspiration photo that you like that bedroom. Here are some other things that you need to consider when you are choosing your master bedroom colors.
Color Psychology
The psychology of color is real and scientific, friends! It has been proven that certain colors make humans feel certain ways. So this shouldn't be overlooked when you're selecting the paint color for the bedroom.
There is SO much that goes into the science of color psychology, but here's a quick 101.
Red – love, passion, energy, signifies danger, increases respritation rate and blood pressure
Green – nature, health, freshness, productivity, gentle and relaxing, beneficial to the mind and body, tranquility and calm (do you understand why we chose this green paint color for our bedroom?)
Blue – calm, serenity, lowers heart rate, sincere, peaceful, authentic
Brown – serious, stability, wisdom, safe, reserved, mature
Orange – rejuvenation, positivism, joy, happiness, success, determination
Yellow – fresh and creative, enhance mental activity and energy levels, morning time, attention-getter, fun fact: babies cry more in yellow rooms (what?)
Pink – gentle, tenderness, calming, hope, innocence
Purple – luxury and power, relaxation and stability, extravagance, creativity, magic
White – purity, new beginnings, serenity, freedom, invites reflection, comfort, cleanliness
Black – elegant, mysterious, power, strength and authority, formal and elegant (but can also be associated with negative conntations like grief and evil). When used in interiors, however, black can be cozy and modern.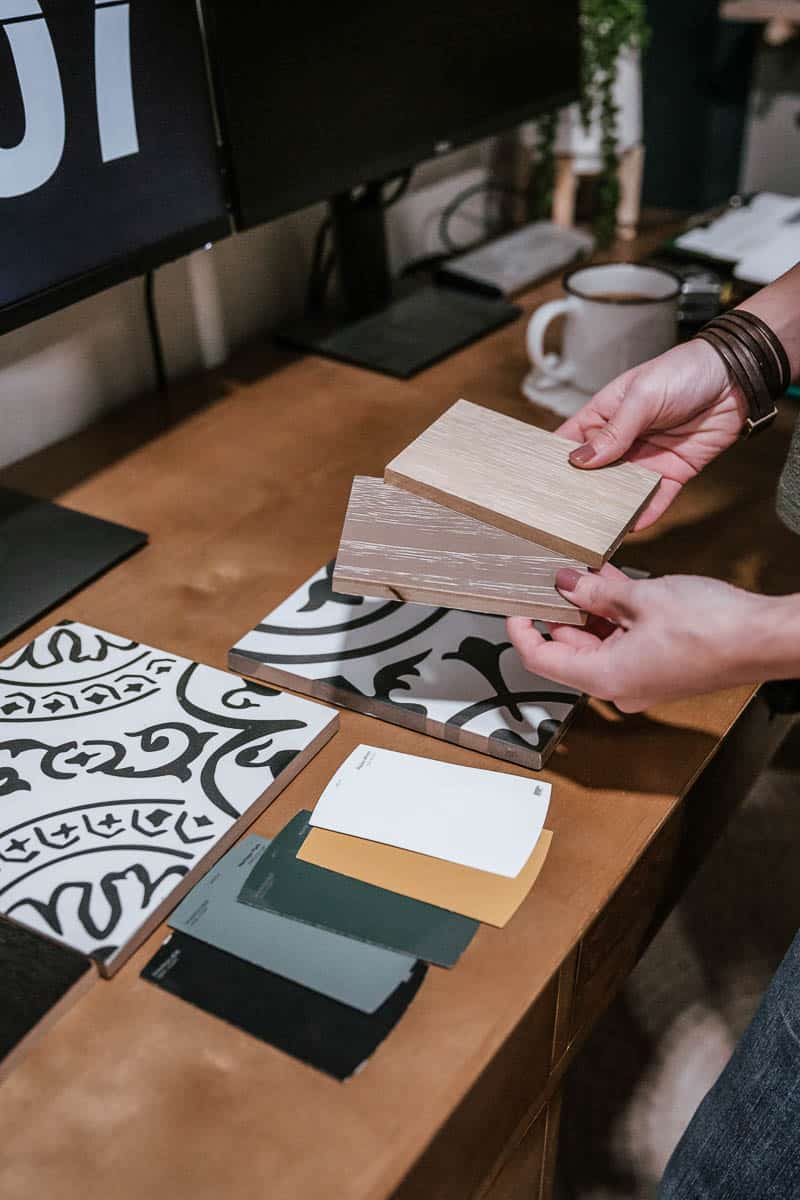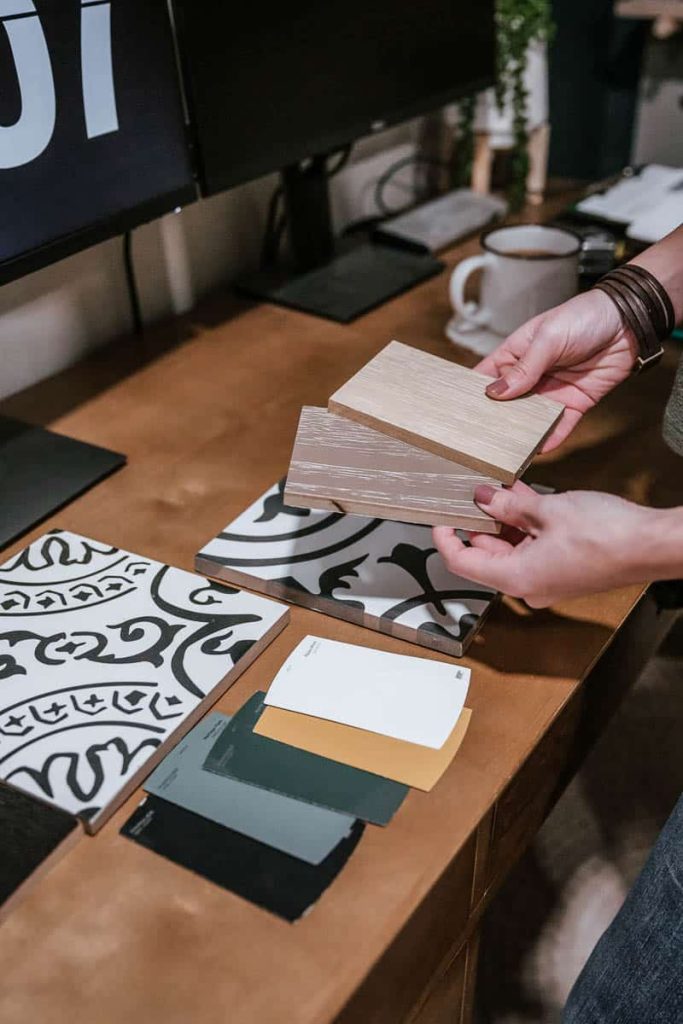 What are the best colors for a master bedroom?
After learning more about the psychology of color, it should come as no surprise that most of the master bedroom paint ideas featured above were white, greens, blues, and black because those are colors that are calming and relaxing.
However, black may not be for you! I think that black feels cozy and modern but some find it too depressing to be used as a wall paint color. If you're on the fence – maybe consider adding a feature wall of black shiplap to try it out.
What are the worst paint colors for a bedroom?
Because most of us are wanting to create a relaxing master bedroom to retreat to, I would recommend staying away from red and yellow.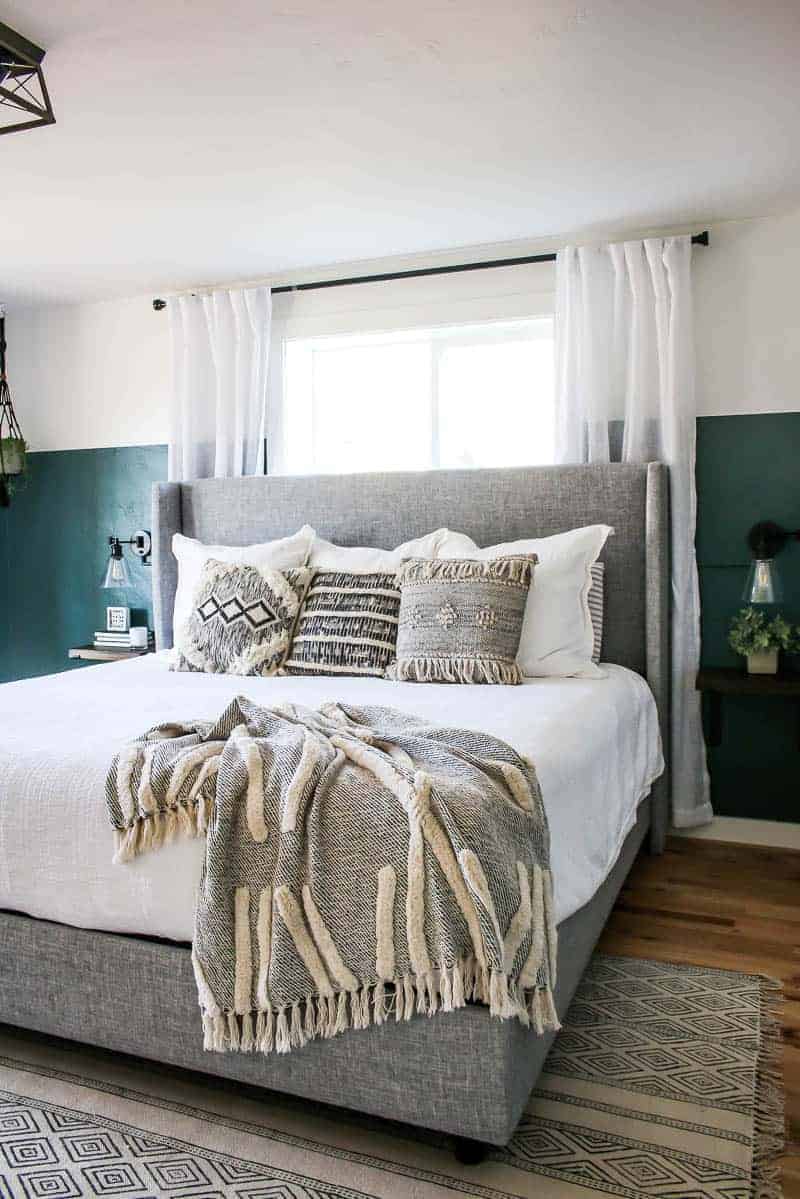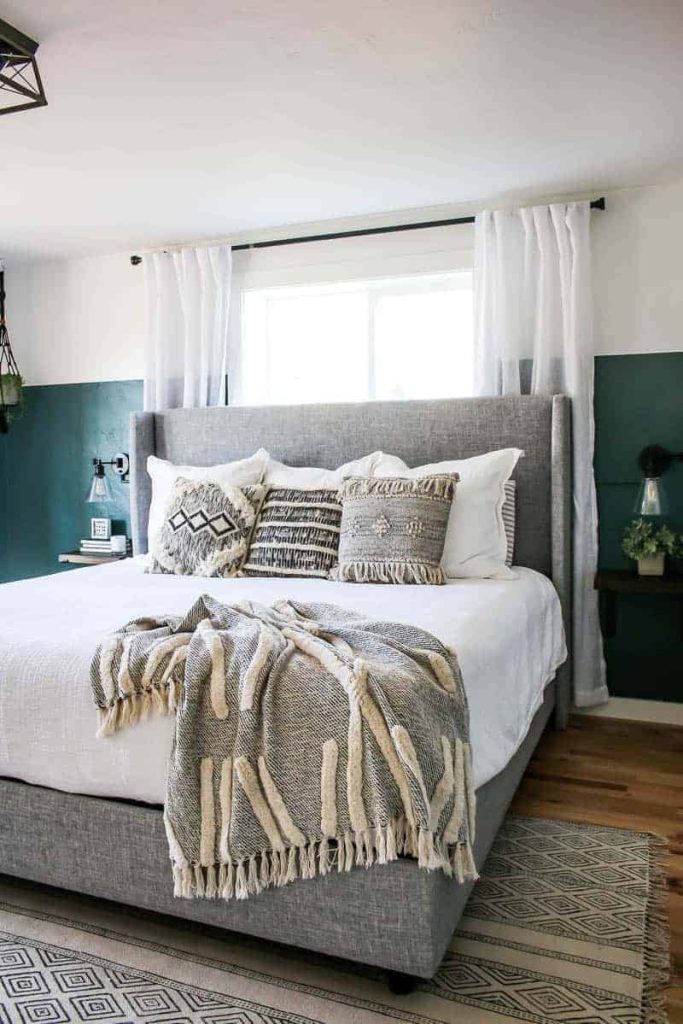 Size of your room
If you have a small bedroom, you may be looking for ways to make it feel larger. Here are my favorite 7 tips for making a small room look bigger:
Lighten up your color scheme. Lighter and brighter spaces feel larger.
Hang your curtains all the way up to the ceiling and down to the floor. This helps elongate the room height and makes it feel taller
Add a accent wall or wall treatment or even a shiplap ceiling, which gives your eye somewhere interesting to focus on.
Emphasize and increase natural light by getting rid of heavy blinds and making your bedroom curtains easy to open every morning.
Incorporate large-scale art and get creative with how you decorate over the bed.
Add a mirror, which helps bounce the light around the room and boosts the amount of natural light in the space.
Add smart storage to avoid clutter
Amount of natural light
The amount and direction that your natural light comes into play when you are choosing paint colors. Before you go buy all the paint, be sure to grab some samples and test them on multiple walls around your bedroom.
Then observe the colors throughout the day to see how the natural light impacts the color! You'll be shocked how much different rooms with different lighting change the paint color.
Furniture and decor
If you're planning to keep your existing furniture and decor after you paint the room, consider how it would look next to your new paint color.
For example, if you have dark wood furniture and white paint color would offer good contrast.
Or if you have a gray fabric bed, you may not want to paint the walls gray so that things don't feel too bland.
There are so many unique and fun options for master bedroom colors. And now hopefully you'll understand just how important color selection is for a room!
With these inspiration paint colors and advice for what to consider when choosing your master bedroom, our hope is that you feel ready and capable to move forward with your bedroom design.
Whatever you choose, light and bright color palette or a dark and moody one, best sure to give the master bedroom the thought and care it deserves! It is one of the most important rooms in our home.
What is your favorite master bedroom paint color shared here?
Let us know in the comments below!