Choosing and purchasing a paint color is arguably one of the more fun tasks of renovating a home, but there's a little more to choosing the best option than just the color. Understanding which paint sheen works best for which surfaces is key to maintaining a beautiful home inside and out.
If you've ever purchased paint, you may have been scratching your head when you were asked which paint sheen you prefer. There are several different options, and they can all run together if you are new to painting.
About the Levels of Paint Sheen
Simply put, the paint sheen is the level of "shine" your paint will have. Kind of like the "top coat" to the paint, but it's all mixed in.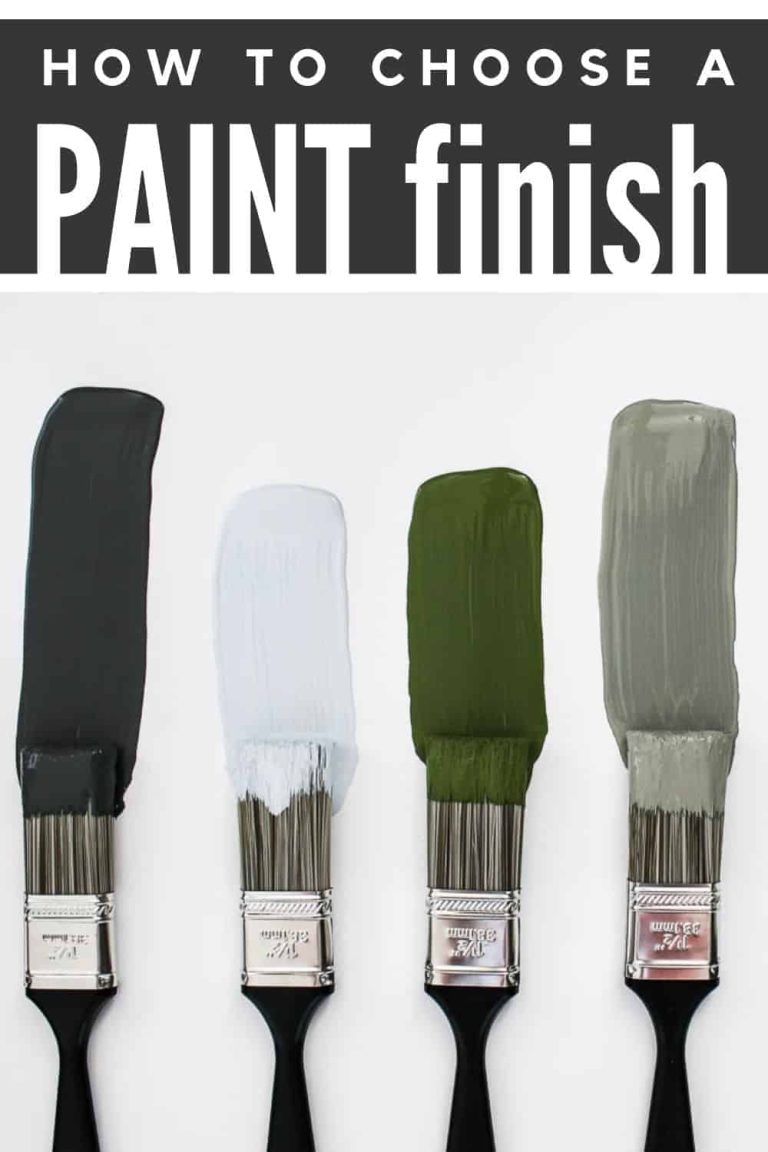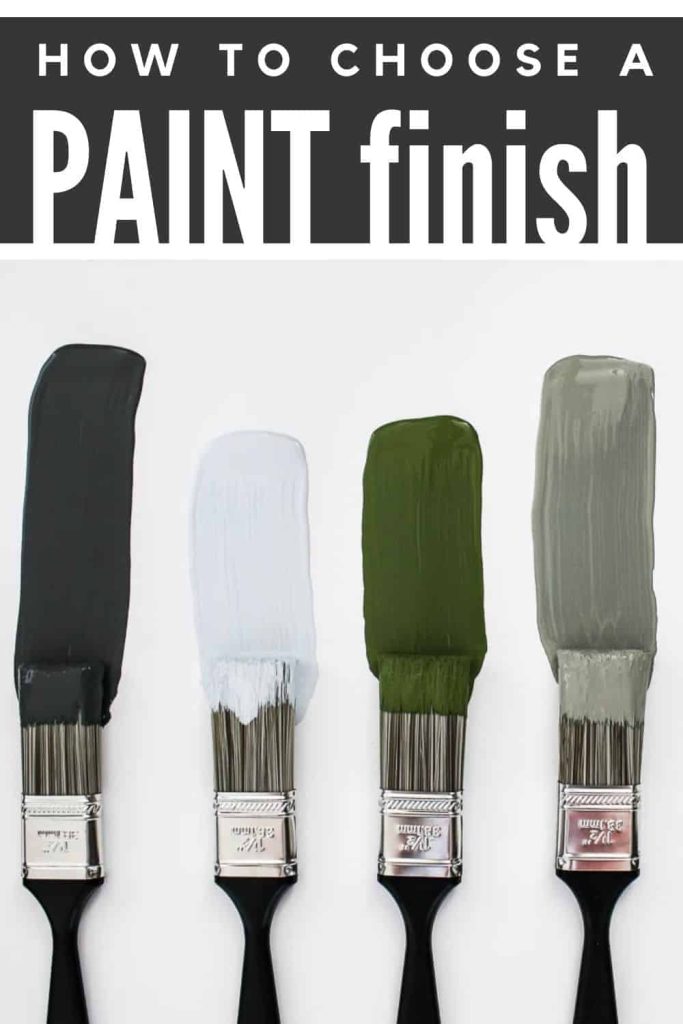 What paint sheen should I use?
Coatings range from flat to gloss. If you aren't familiar with the terms flat, matte, eggshell, semi-gloss, and gloss, you will be at the end of this guide!
Typically, when you purchase the paint, the person mixing the paint behind the counter will ask what sheen you prefer. Then, the paint sheen, or finish, and the paint color are prepared together.
To put it simply:
eggshell is typically best for walls
semi-gloss for trim
flat/matte for ceilings
But it's really a matter of style and intention for the room.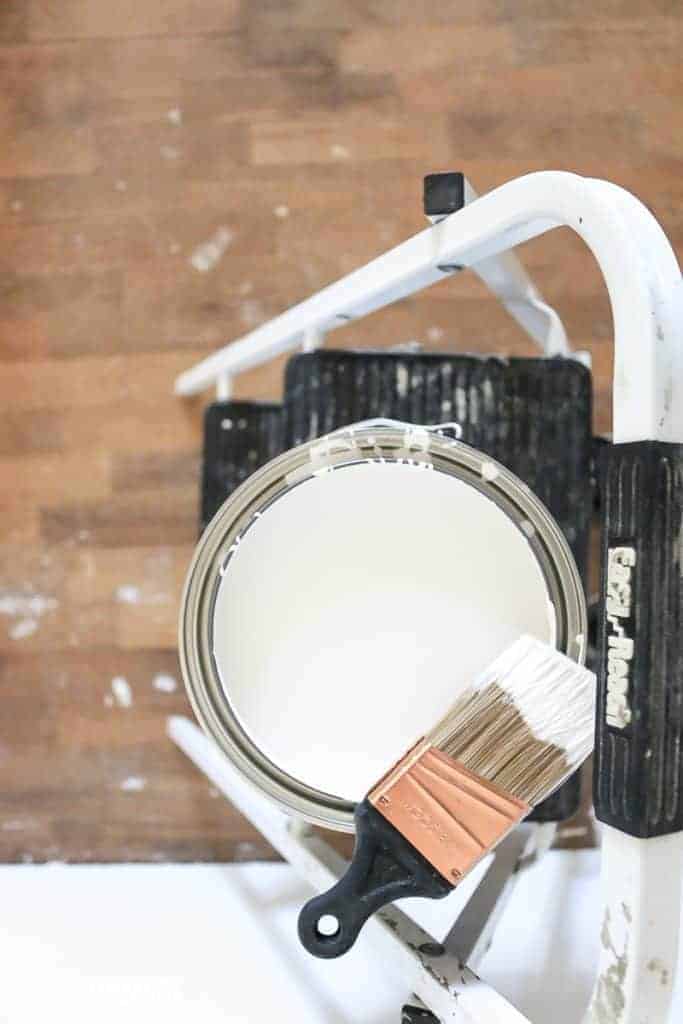 When you are choosing the paint finish, there are a few questions to keep in mind:
What's your style?
Are you painting inside or outside?
Where will the paint be applied?
The bottom line is that there are different sheens for different rooms, locations, purposes, and applications, and it's important to understand the best option. If not, you could be in for re-doing the job, which is never fun!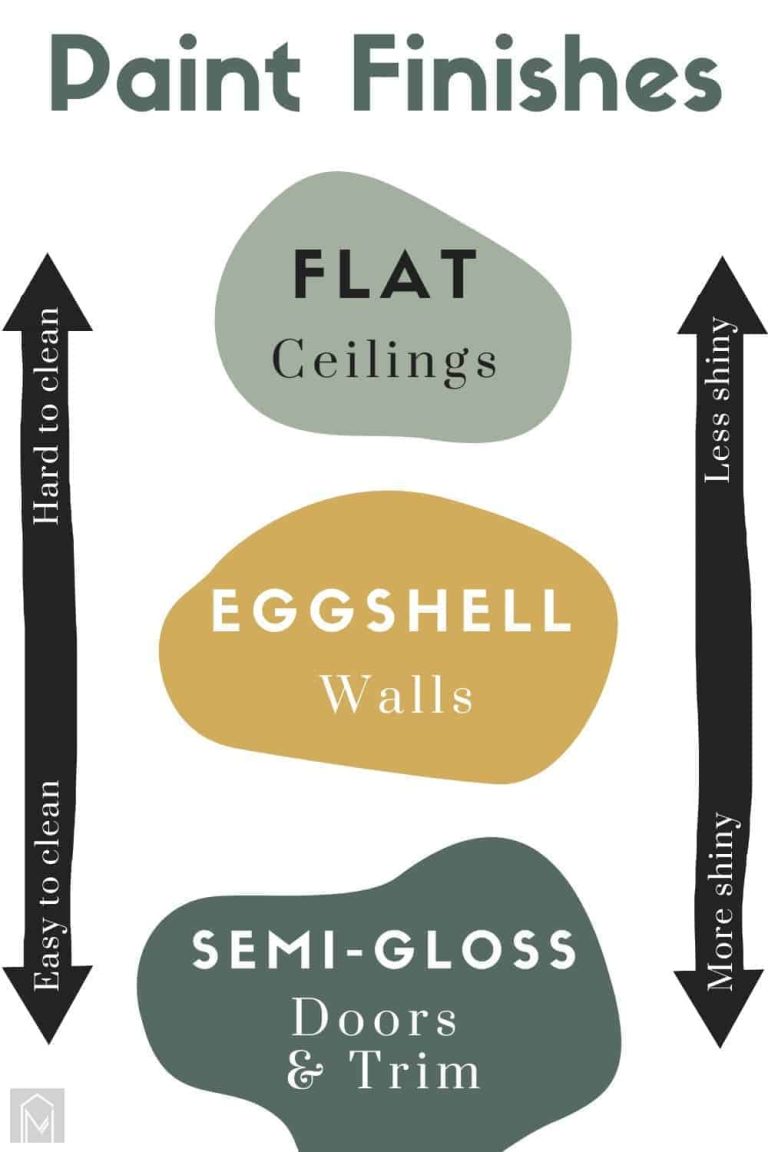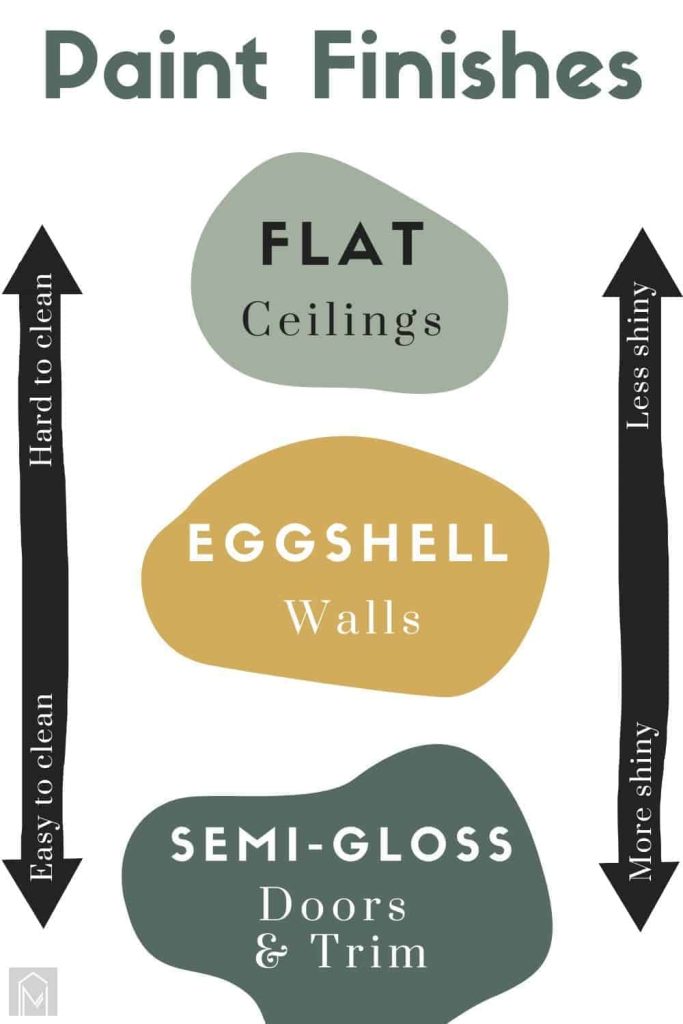 Paint Sheens for Interiors
When you are considering paint colors and sheens for your home, think about your lifestyle and how "lived in" your home is.
Are there imperfections on the surface you want to hide?
Do you have small children? (hello, sticky fingers!)
What about pets?
Do you strive to have a really spic and span home?
There is good and bad to all paint sheens. For example, gloss paint is extremely durable, but it highlights imperfections; however, a matte sheen hides imperfections but can be difficult to clean. Whatever you choose, it has to work for you and your family!
Just like there's an order to painting a room, there's an order for paint sheen, too! A good rule of thumb for interior painting is to start with the shiniest sheen near the floor, then work your way up to a flat paint for the ceiling.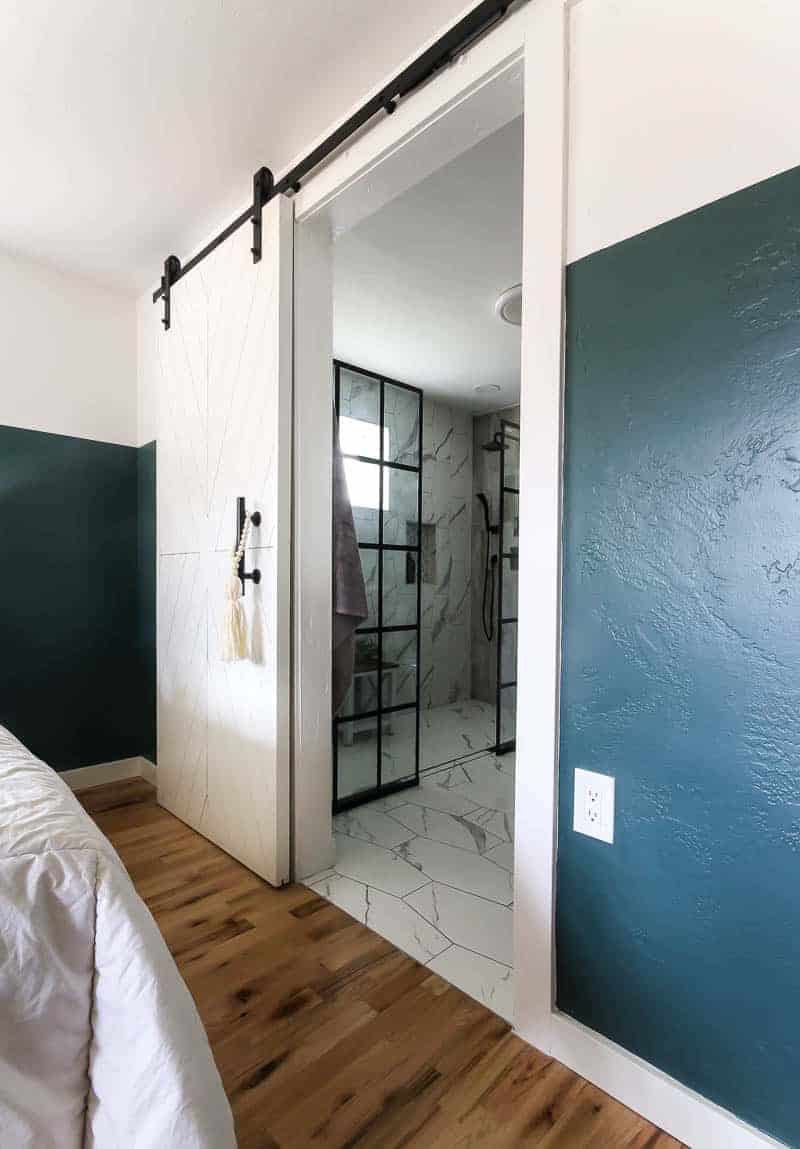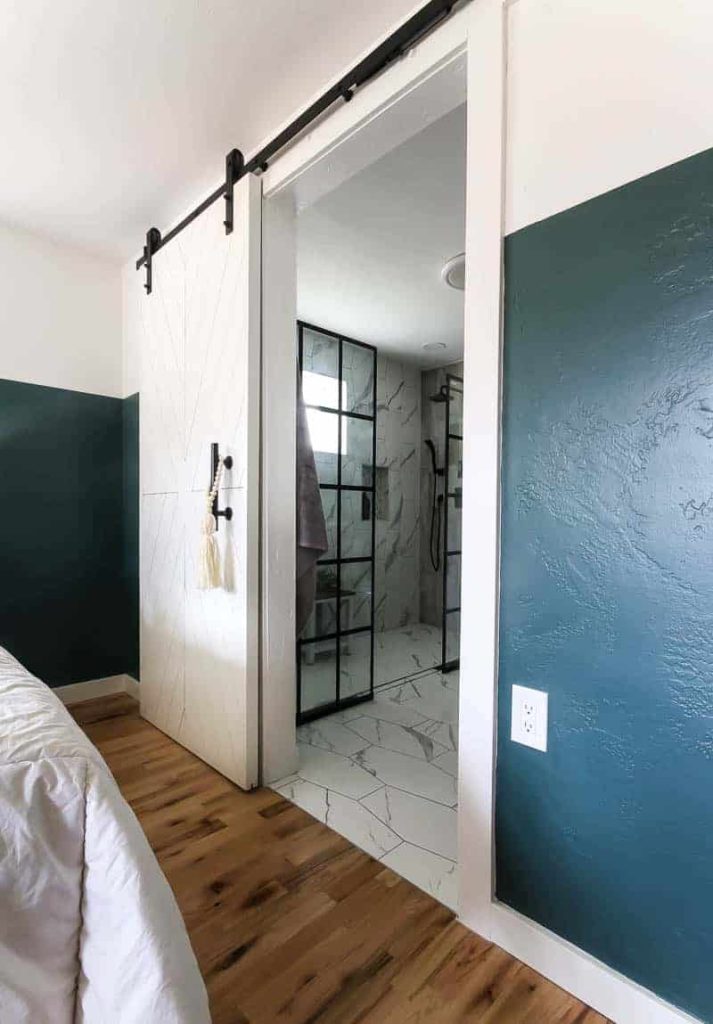 Trim & Doors
For interior trim and doors, a semi-gloss is the best option. It's a little shinier than eggshell, which makes them much easier to clean. This is a great option for trim, cabinets, doors, baseboards, and crown molding.
Door frames and baseboards take a real beating in a home! Because of that, having a coating that is easily wiped clean is essential to maintaining the appearance.
Bedroom and bathroom doors take a lot of abuse, too. Think about how many times a day we touch a bedroom or bathroom door! Little fingerprints and grim can easily be wiped clean from a semi-gloss sheen.
Also, bathroom doors are subjected to a lot of humidity, moisture, and overspray from products like aerosol hairsprays and perfumes. Overtime, the "debris" will collect and become another thing that needs to be cleaned, so make this chore easy on yourself with a semi-gloss for interior doors that can be wiped clean!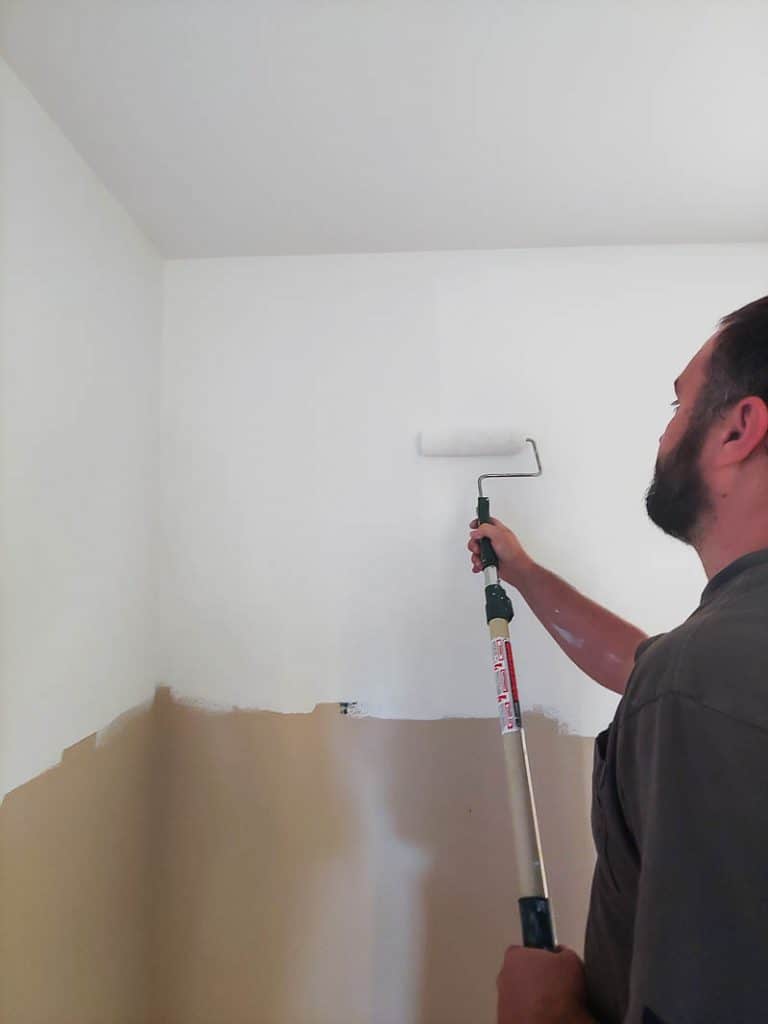 Walls
If you're going to be painting interior walls, an eggshell or matte coating are the best options. This recommendation goes for bedrooms, bathrooms, and any other interior living area.
Eggshell isn't as shiny as semi-gloss, but it's a good balance between appearance and practicality. Generally, it's an easy coating to wipe clean if needed. It's also a great option for accent walls.
A matte sheen for walls is another popular option. Obviously, it's a flat appearance with zero shine. Many people go for this option because of its smooth, velvety appearance, but this coating can be hard to clean. I recommend sticking with an eggshell coating if you have a house full of small children and pets.
For kitchens, we typically recommend a semi-gloss. This coating is much shinier than an eggshell or matte finish, but the durability is great for areas with heavy-duty messes. Just wipe clean!
It might seem obvious to choose a higher sheen for all walls because of the durability, but higher glosses can look a little "off" if they are too shiny, especially for interior walls. Also, they are super reflective which isn't my style.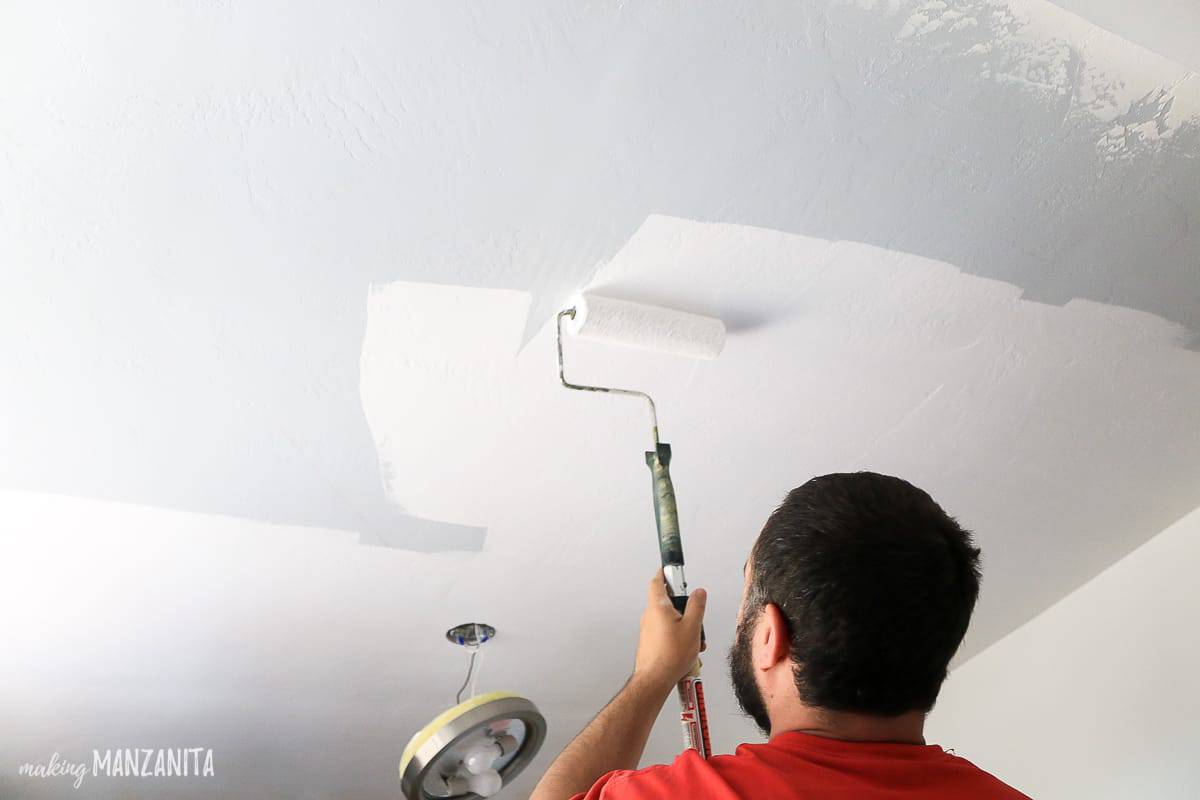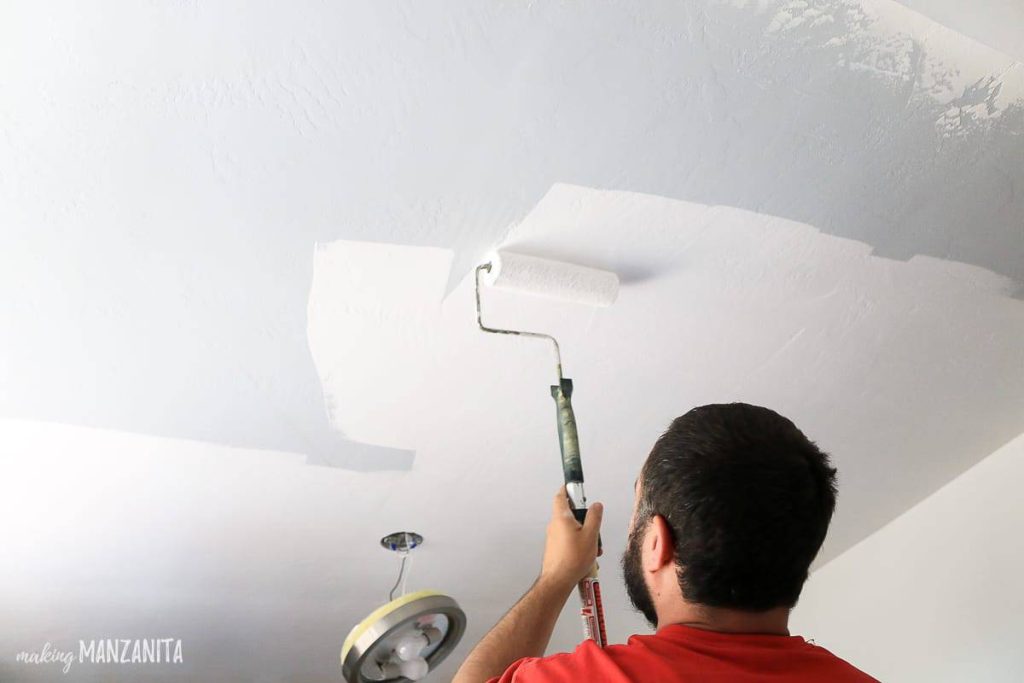 Ceilings
When painting a ceiling, always choose a flat or ultra flat sheen. Typically, the right paint for ceiling paint is labeled as such.
The flatness, without any shine, hides imperfections, so if you aren't an expert at cutting into a ceiling or keeping those straight edges, your secret will be safe!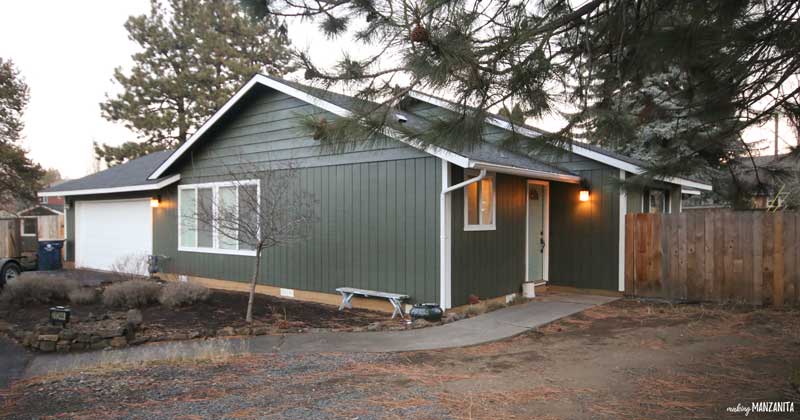 Paint Sheens for Exteriors
When painting the exterior of your home, you want to be sure your paint can endure the harshest weather conditions for your area.
Siding, window sills, overhangs and more
A satin finish is perfect for use on a variety of areas such as siding, porch ceilings, overhangs, window sills, and more.
Because it is slightly shiny, it does highlight imperfections more than a matte or eggshell; however, this highly durable paint is much easier to clean and resists peeling and mildew.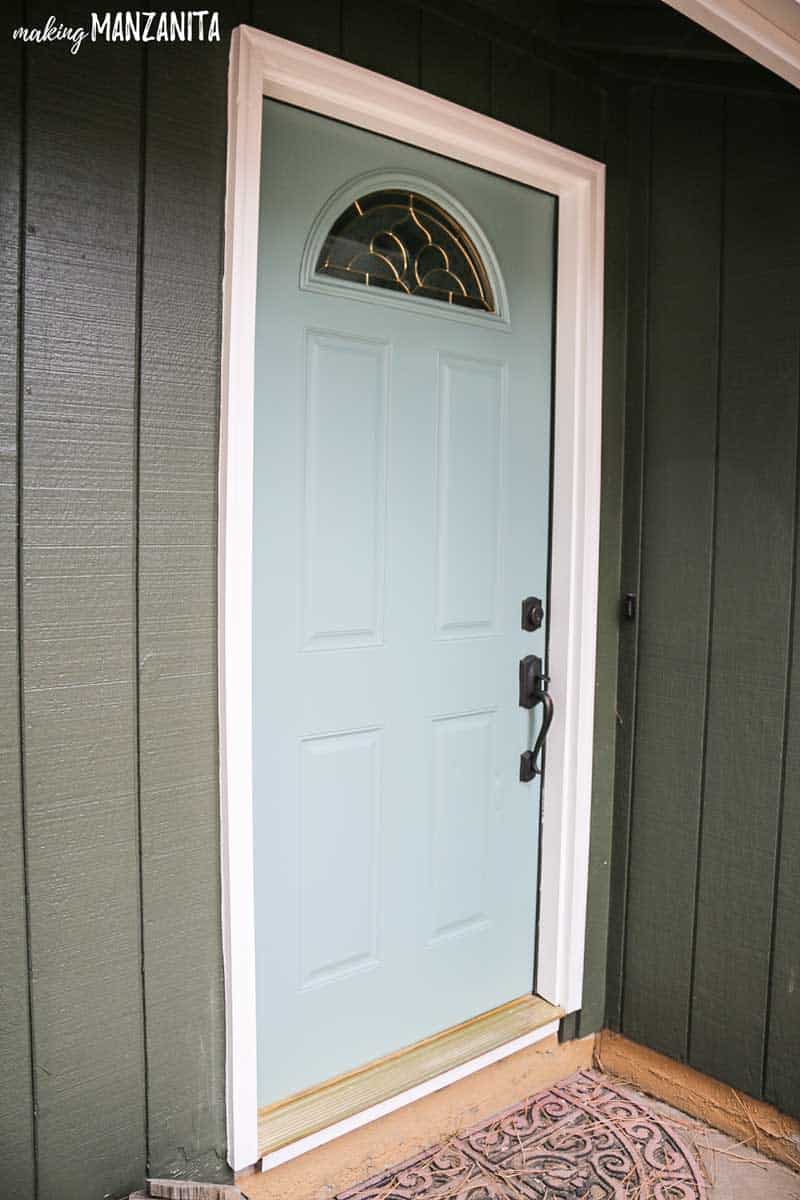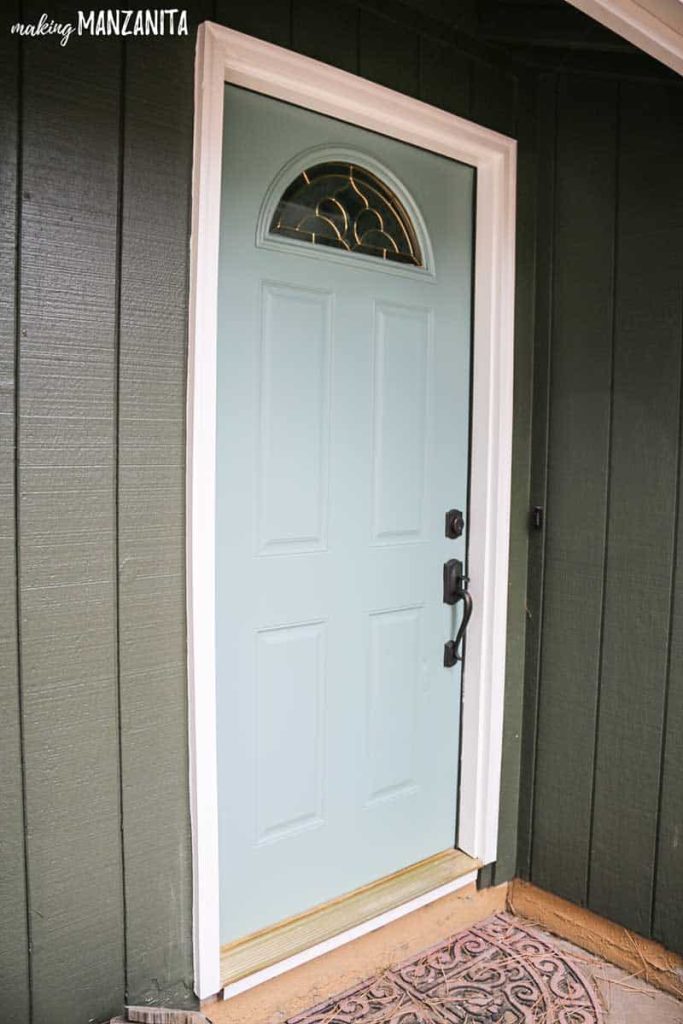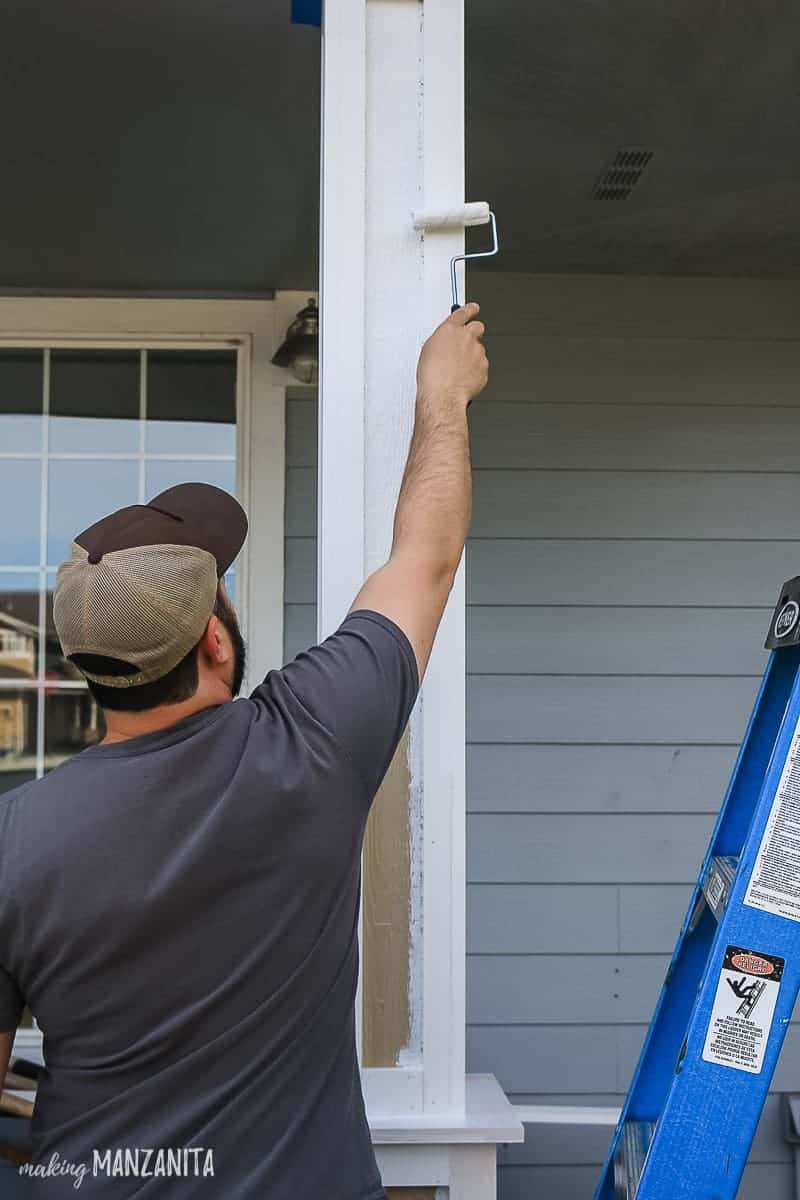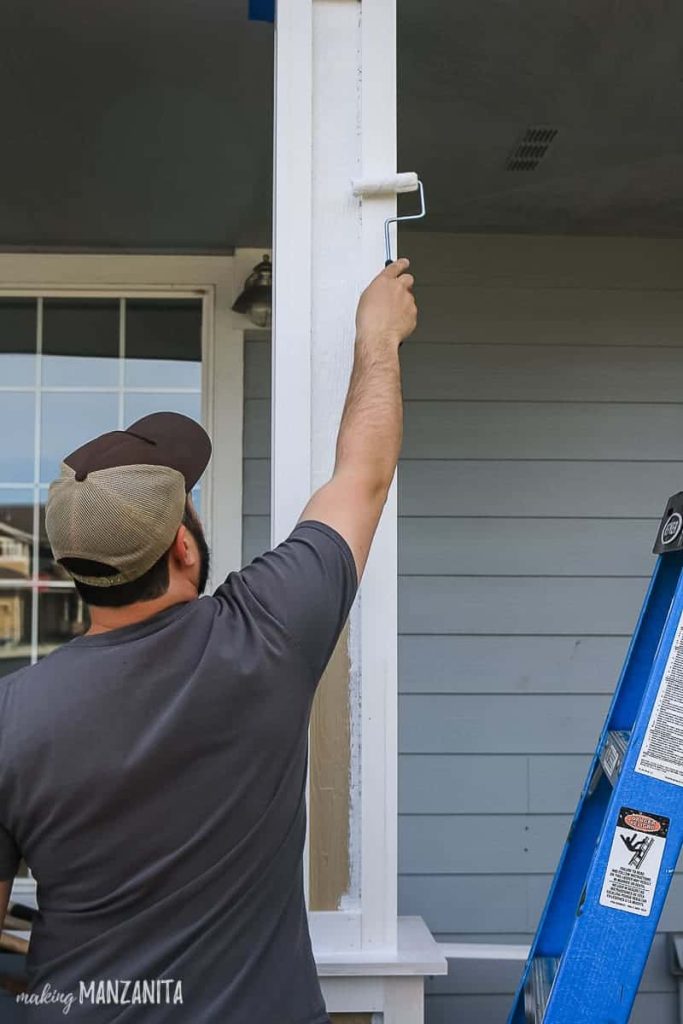 Front door, trim and garage doors
For painting the front door, outside trim, and garage doors, a semi-gloss paint is an ideal choice.
Semi-gloss gives the surface visible shine, which looks beautiful on small details. This coating is extremely durable and is great for the surfaces that require frequent cleaning.
While it can withstand pressure washing and the harshest weather conditions, it's not recommended if you need to hide chips, cracks, or other imperfections.
Before you begin your next painting project, make sure you understand the best finishes for the room you are renovating. By using this basic paint sheen guide, you'll be armed and ready!
What other questions do you have about paint?
Let us know in the comments below!