Painted arches are the latest fun interior design trend! Learn how to paint an arch like a pro with this step by step tutorial.
I don't know about you, but I've been seeing painted arches (& even other fun color block painted shapes) pop up everywhere on social media and I'm ALL FOR IT.
Painting an arch accent wall is a very quick, easy and cheap way to instantly update a room and give it a fresh look.
Painted arches are perfect behind bigger (sometimes bulky) furniture like desks, beds, and couches. It frames out the wall and really makes the furniture pop.
I knew it would be the perfect extra touch for our recent home office makeover to break up some of the dark and moody colors on the walls and I just LOVE how it turned out!
Here's some examples of a painted arch accent that I love:
Now with all of that fun inspiration, let's learn how to paint an arch!
This painted arch tutorial contains affiliate links, but nothing that I wouldn't recommend wholeheartedly. Read my full disclosure here.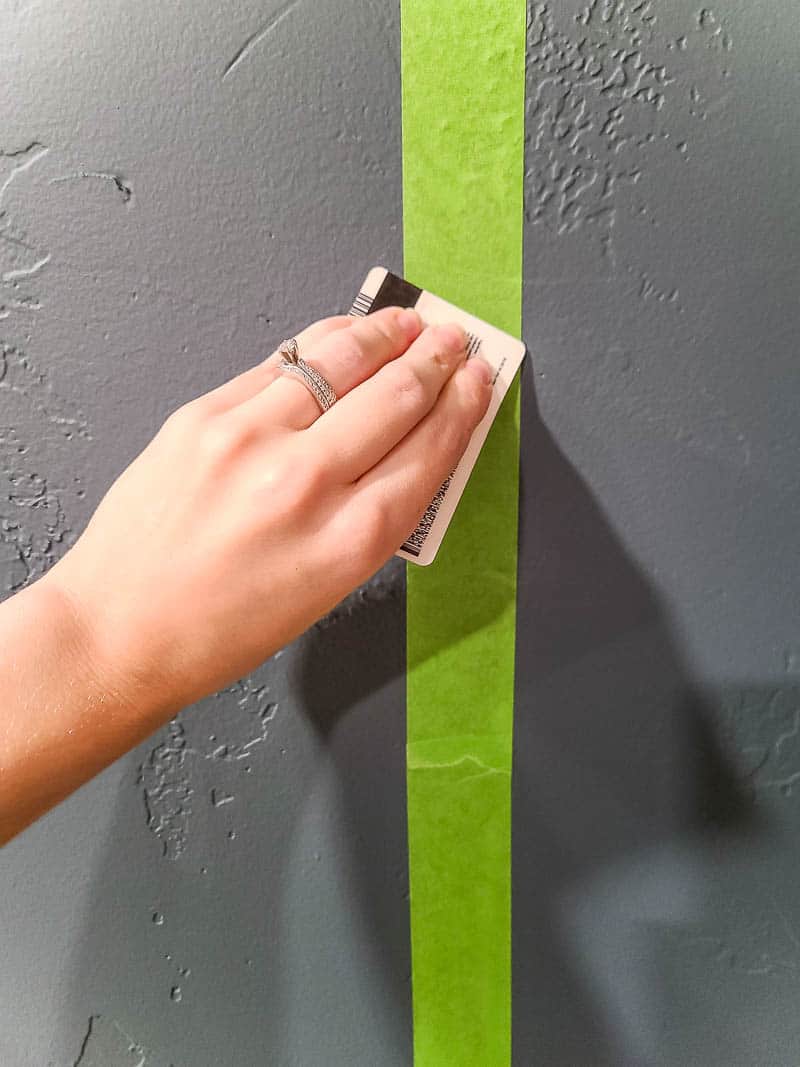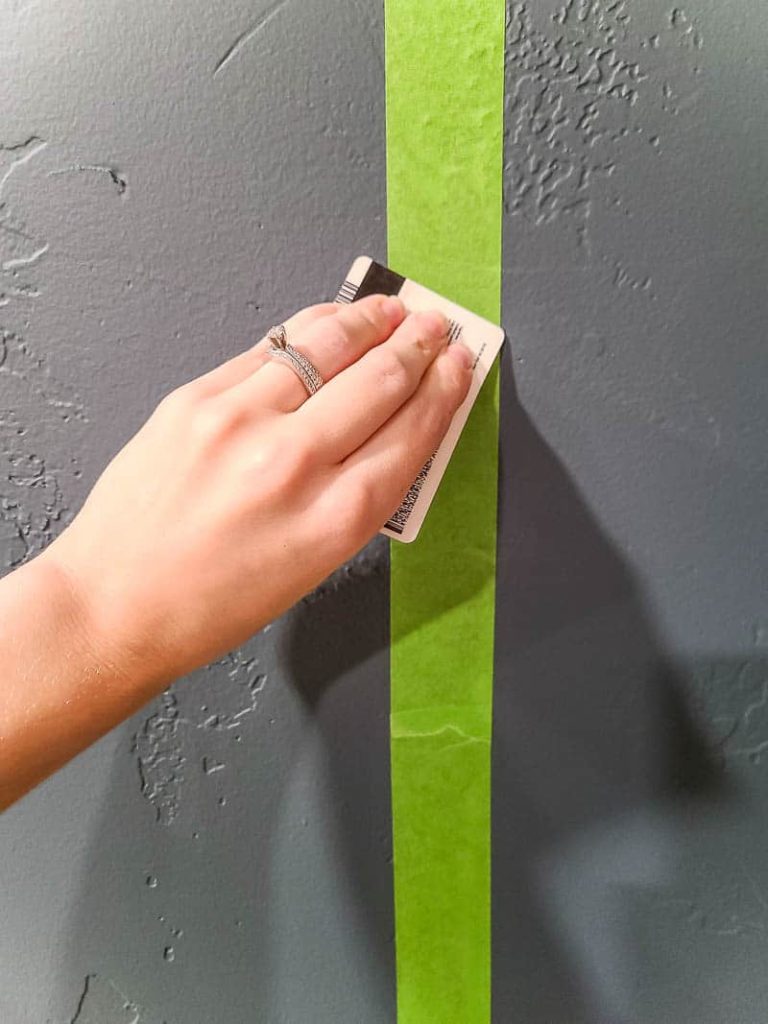 Step 1. Tape off edges.
First, tape off the straight edges at the bottom of your arch shape with painter's tape and a level to make sure things are nice and straight.
Next, push down the edge of the painter's tape with a credit card to make sure it is nice and secure. This will help prevent bleeding underneath the tape edge. Check out our other painter's tape tips here.
Another way to prevent bleeding and seal that tape edge is the brush over the edge of the tape with the paint color that is underneath, wait for that to dry, and then follow up with your arch color. You can see that method more in detail in this post about how to paint straight lines (there's a video tutorial too!)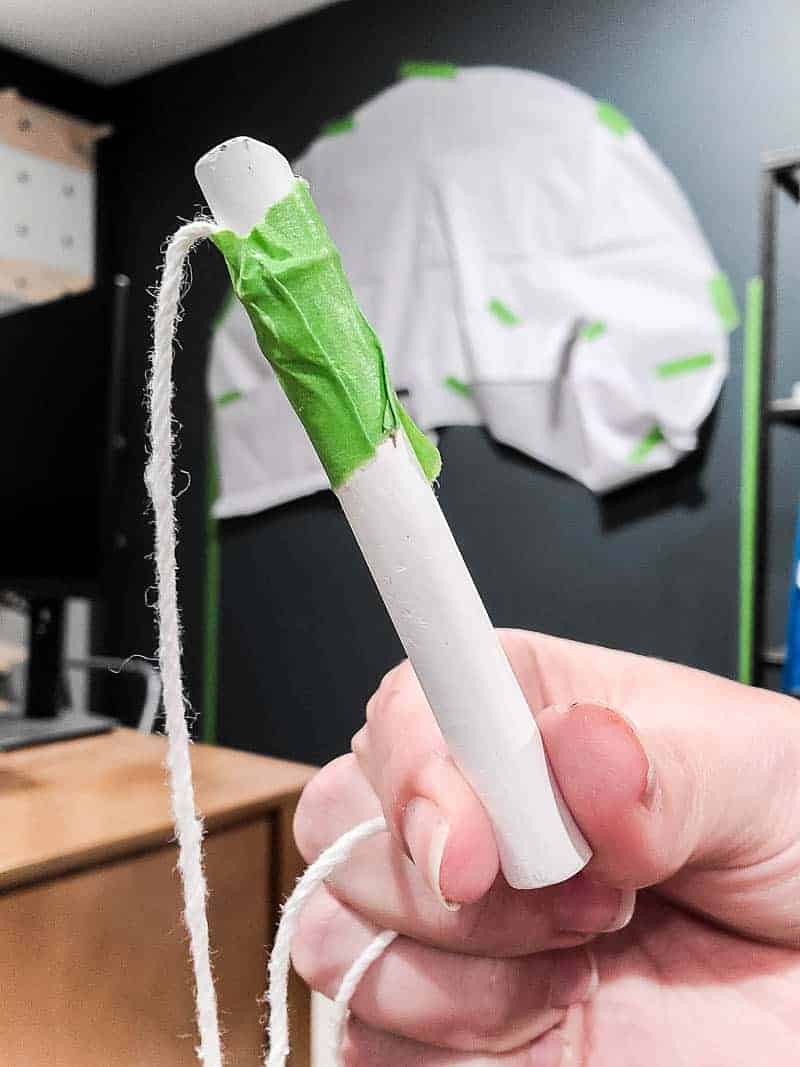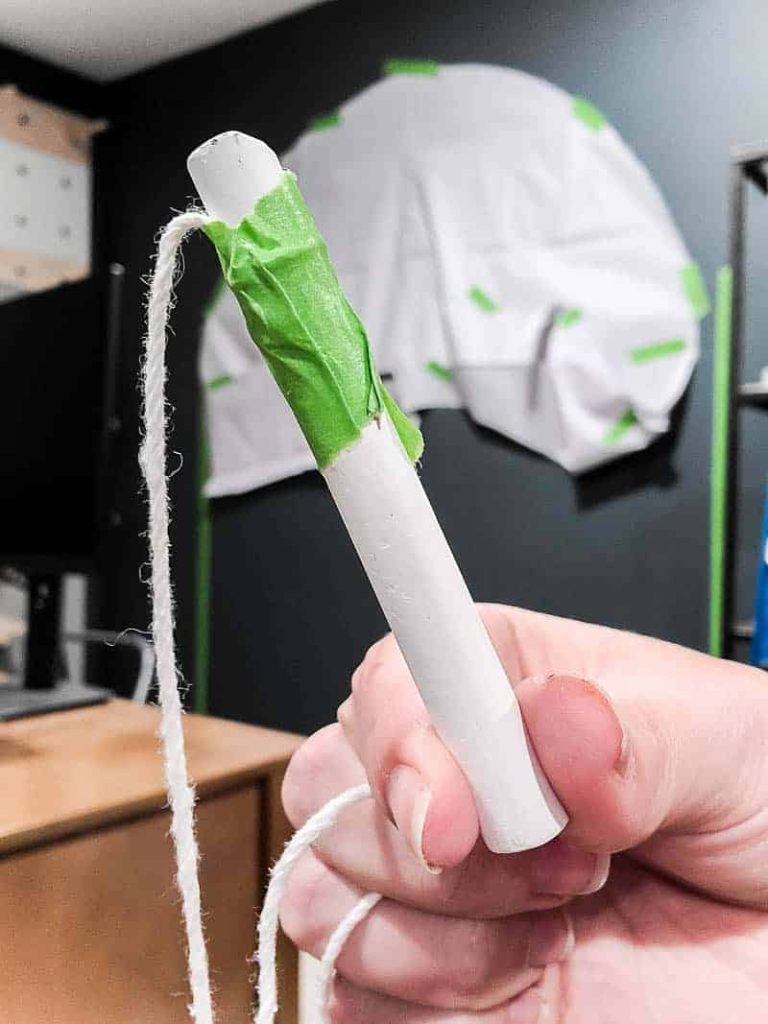 Step 2. Draw out arch shape.
Now it's time to draw the arch shape. You can do this with a pencil if you're painting on light-colored walls or chalk if you have darker walls as we did.
Start by figuring out the general size of the arch you want to paint on the wall. To test things out, I cut up some packing paper and taped it to the wall to give a visual of the size before committing to painting. (See the background of the photo above).
Next, mark the middle between the edges of the painter's tape. Then cut a piece of string the same distance from the middle to the edge + a little extra on each end for tying to the pencil & taping to the wall.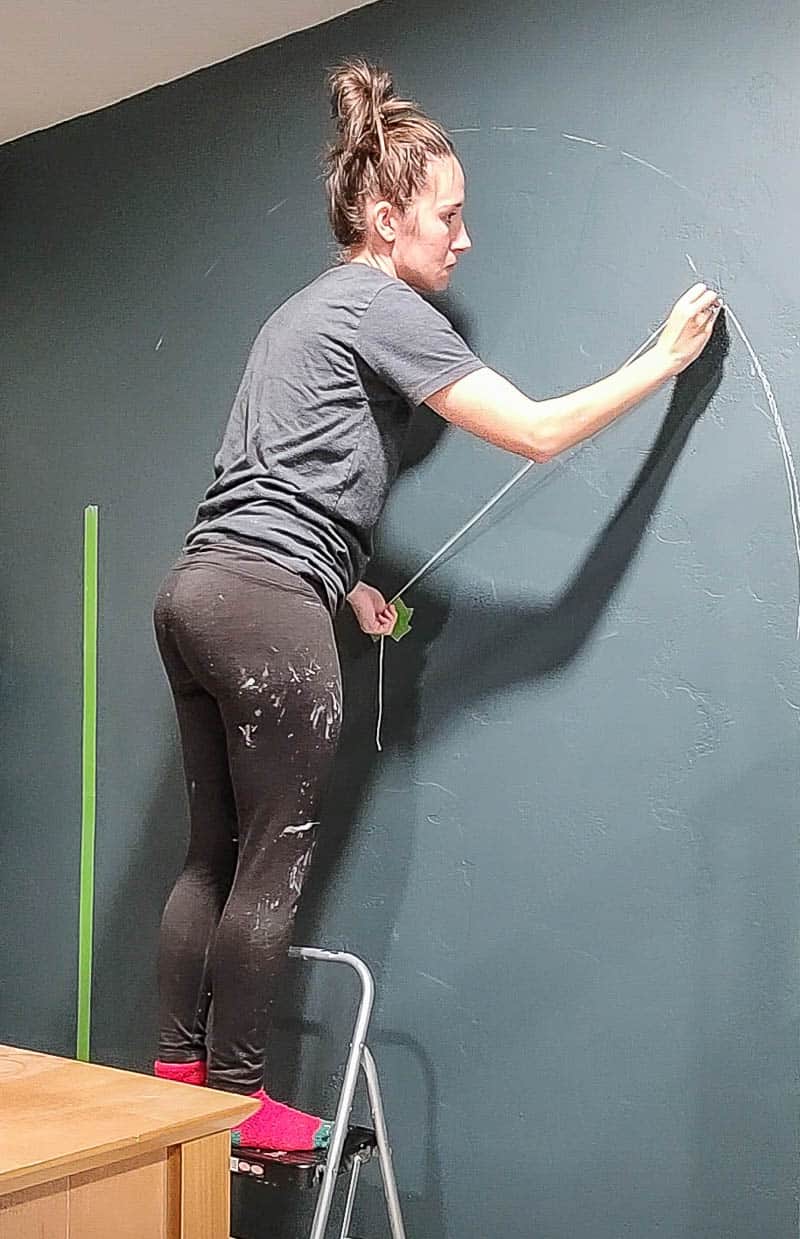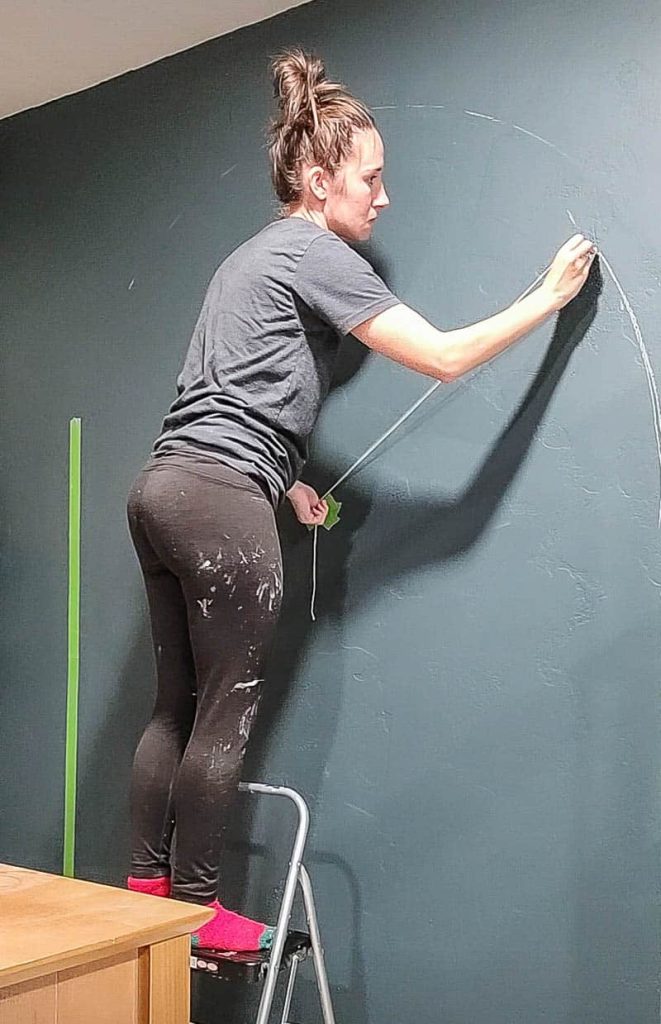 Tie one end of the string to your pencil (or chalk) at the base…closest to where you'll write with…not the top. Tape the other end of the string to the wall at the middle point.
Hold the string taut and make the arch shape. Remember that the angle that you hold the pencil will matter a great deal to the arch shape, so try to keep that consistent the whole time you're drawing the line.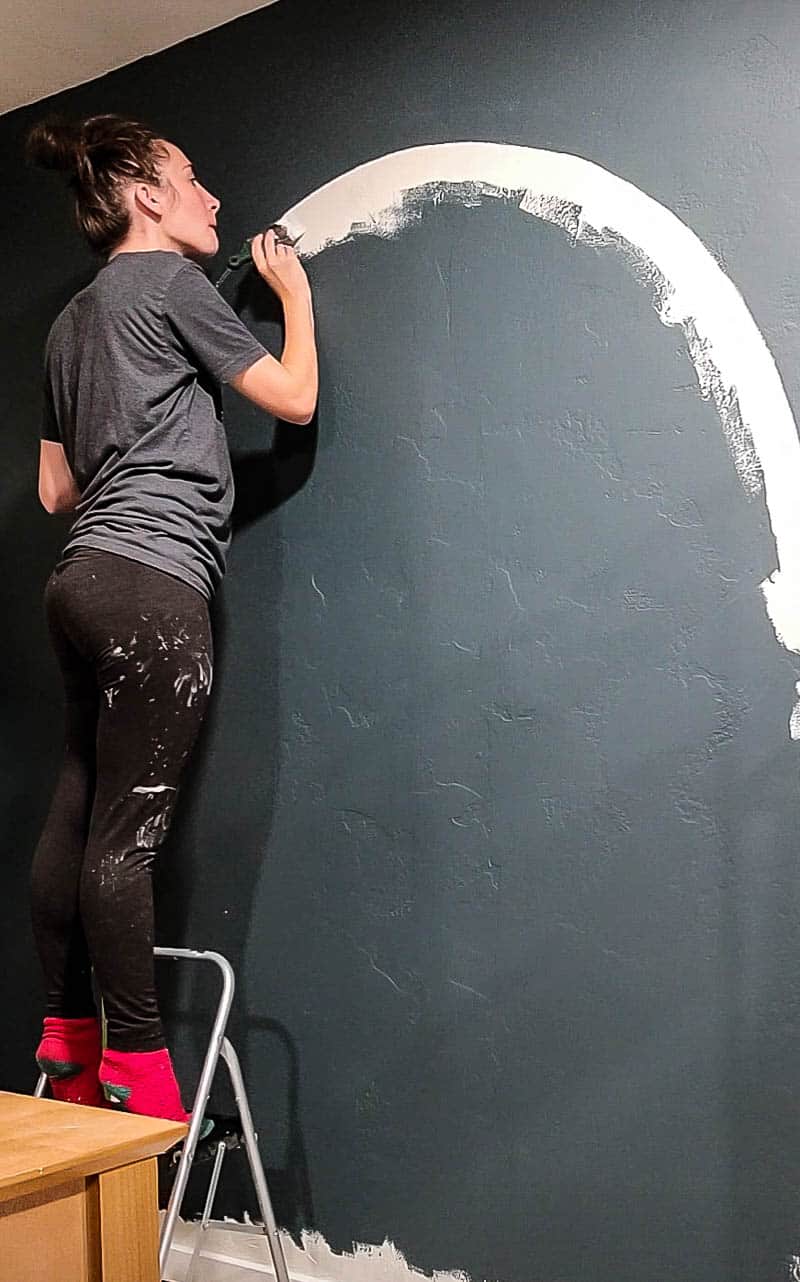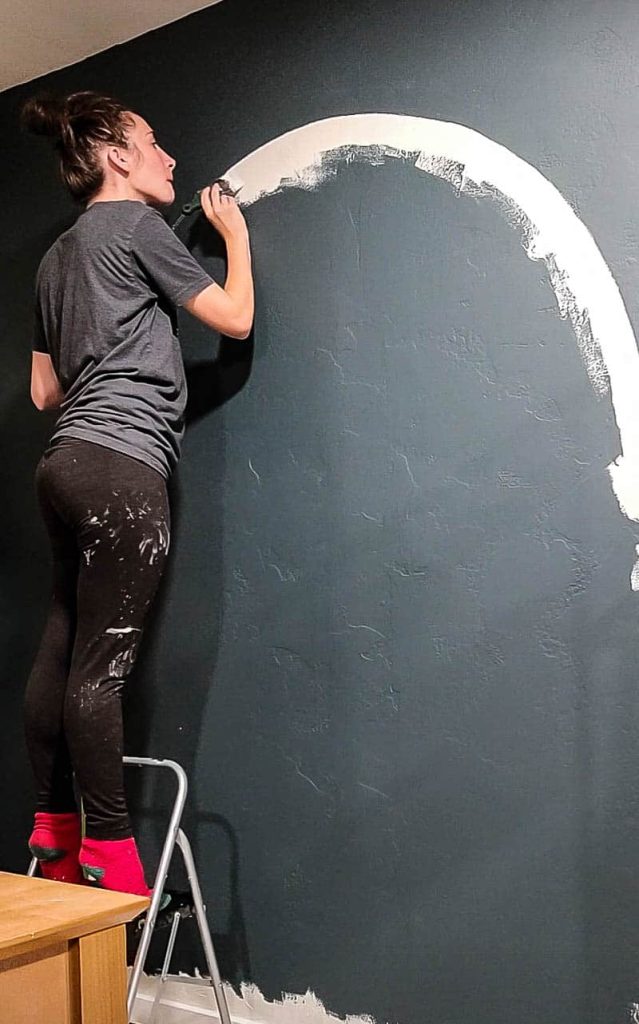 Step 3. Paint edge of arch.
With an angled paintbrush, very carefully go along the edge of your line for the arch shape. Don't be too intimidated with this! Things don't have to be perfect here. You can also touch up a bit later and you can barely see small imperfections when you step back, trust me.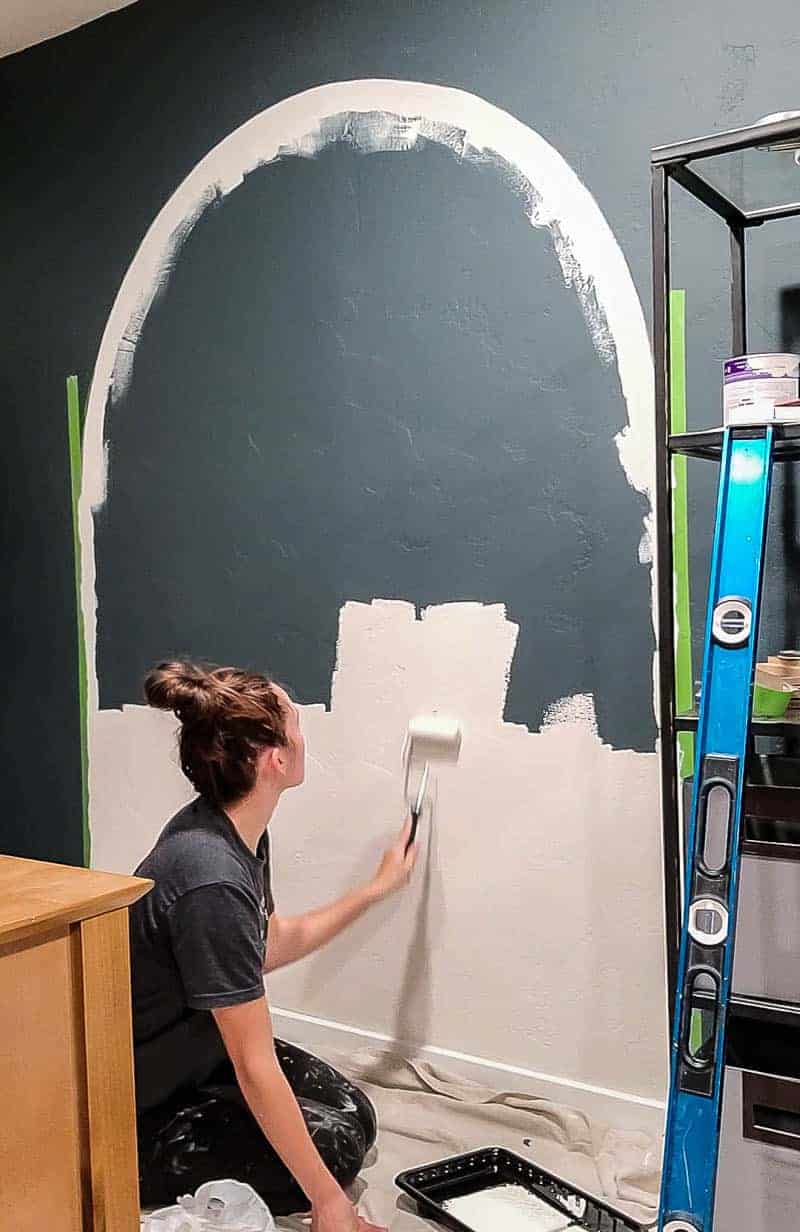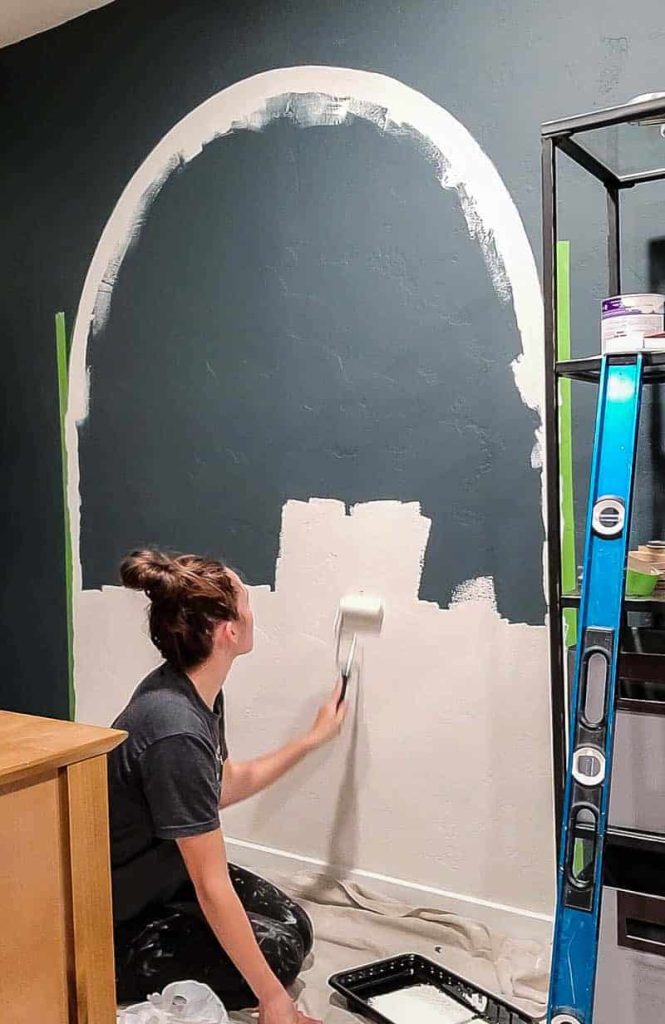 Step 4. Paint middle of arch.
Next use a paint roller to fill in the middle of the arch.
I ended up doing two coats of paint on the entire arch.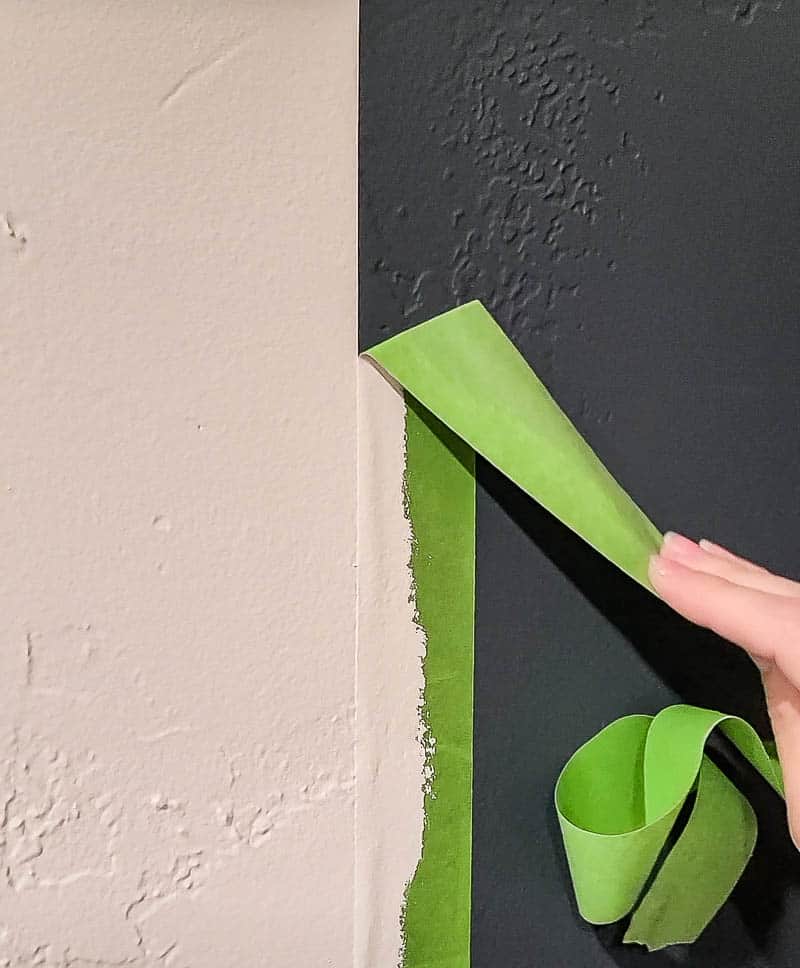 Step 5. Remove tape.
Once everything is painted and you know you won't be doing any more coats, you remove that tape. Remove it immediately, rather than waiting for things to dry. It also helps to remove it at a 45-degree angle, like I'm doing there in the picture.
Step 6. Touch up (if necessary).
Now take a quick step back and see if anything looks off. Touch up any edges of your painted arch as necessary.
If you had any paint bleed under the painter's tape, this can be cleaned up with a small artist paintbrush and your wall color.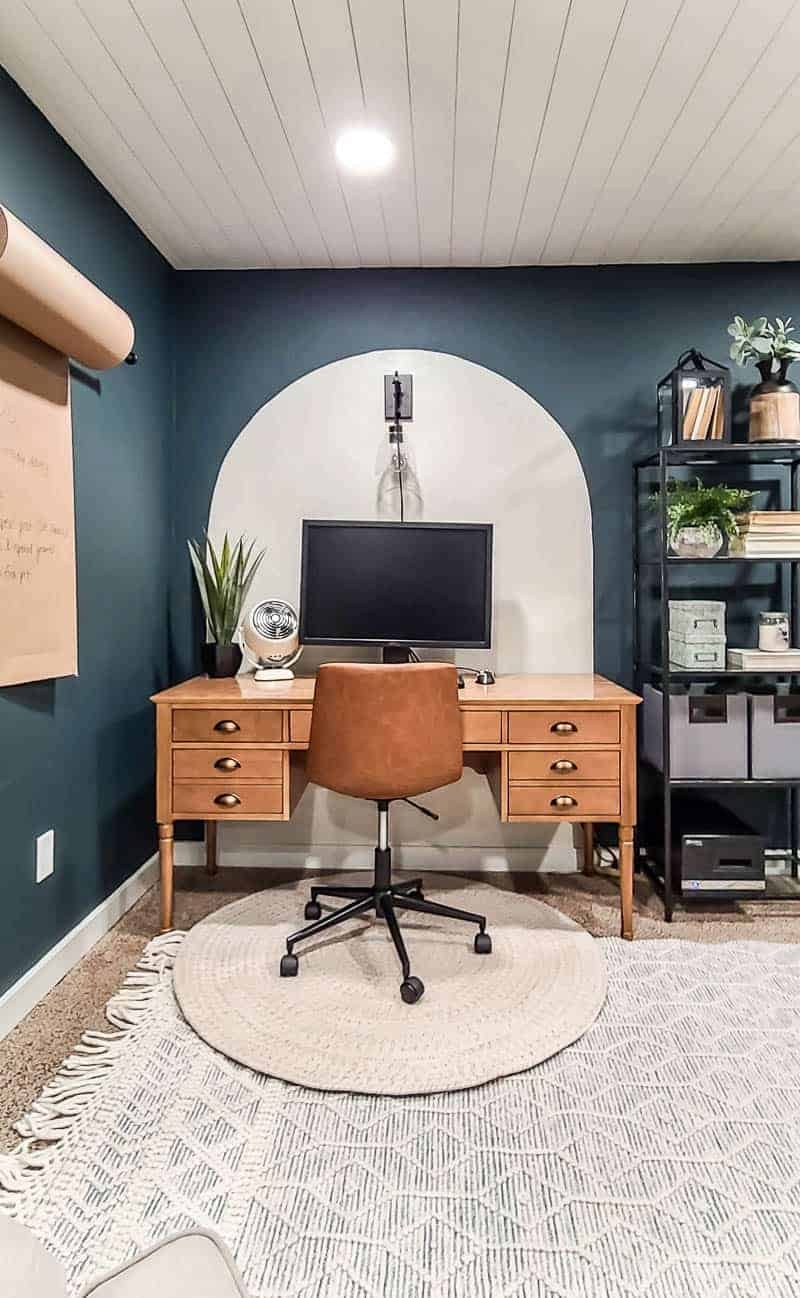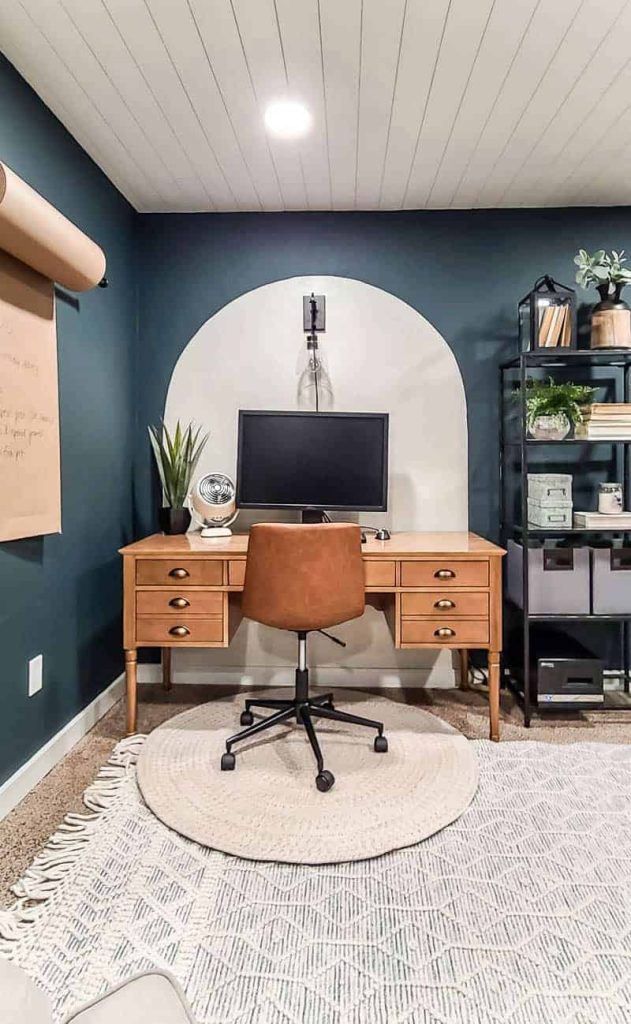 Looks pretty snazzy, right? I love the way it sort of "frames out" the desk and really gives it a stage to shine. It also brings in some light to these dark walls.
Each arch probably took me about 2 hours and a very small amount of paint! I purchased one quart of the arch paint color and have a little leftover now.
Now the hardest part for you will be just figuring out where you want to paint an arch in your home!
What color would you paint your arch accent wall?
Let us know in the comments below!