Behr Fashion Gray is a warm neutral gray that is perfect if you're wanting to incorporate gray paint into the walls your home.
Gray walls have been gaining in popularity in the last several years and are now considered an "enduring classic" according to this expert source.
If you're wanting to incorporate gray walls into your home, you're likely completely and utterly overwhelmed with ALL of the options. Light gray. Dark gray. Green gray. Blue gray. Warm gray. Cold gray. Soft gray. Pale gray. Silver gray. Greige. SO MANY GRAY paint color options.
This Behr Fashion Gray review contains affiliate links, but nothing that I wouldn't recommend wholeheartedly. Read my full disclosure here.
Today, I'm going to share a great medium gray paint color option with you that I know and love – Behr Fashion Gray.
I love this gray color! We put it on the walls in almost every room in our old house (check out before and after home renovation pictures here).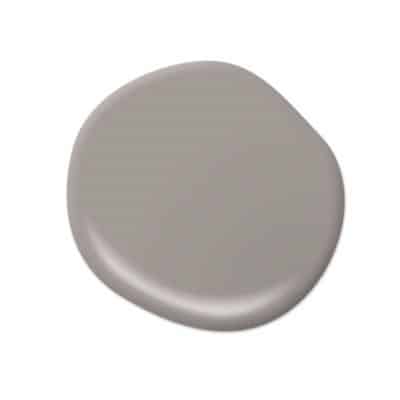 Fashion Gray paint color overview
Fashion Gray is what I would call a "moody" gray color without feel too dark and heavy. It is certainly not a light gray color that mimics white. You definitely walk in the room and feel instantly "hugged" by the cozy wall color and it reads a true gray.
In some light, I would almost consider this a silver gray color, especially when you put it up against white trim and ceiling paint.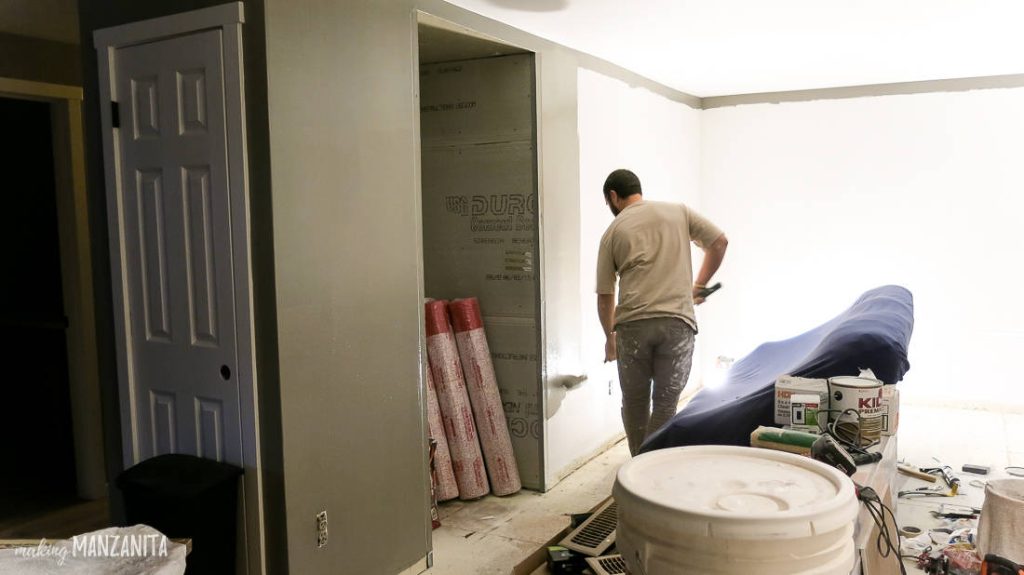 Is Fashion Gray by Behr a warm or cool gray?
Fashion Gray is a warm gray, but overall it looks very neutral. Depending on the light source in the room or time of day, it may appear as a rock gray on the walls.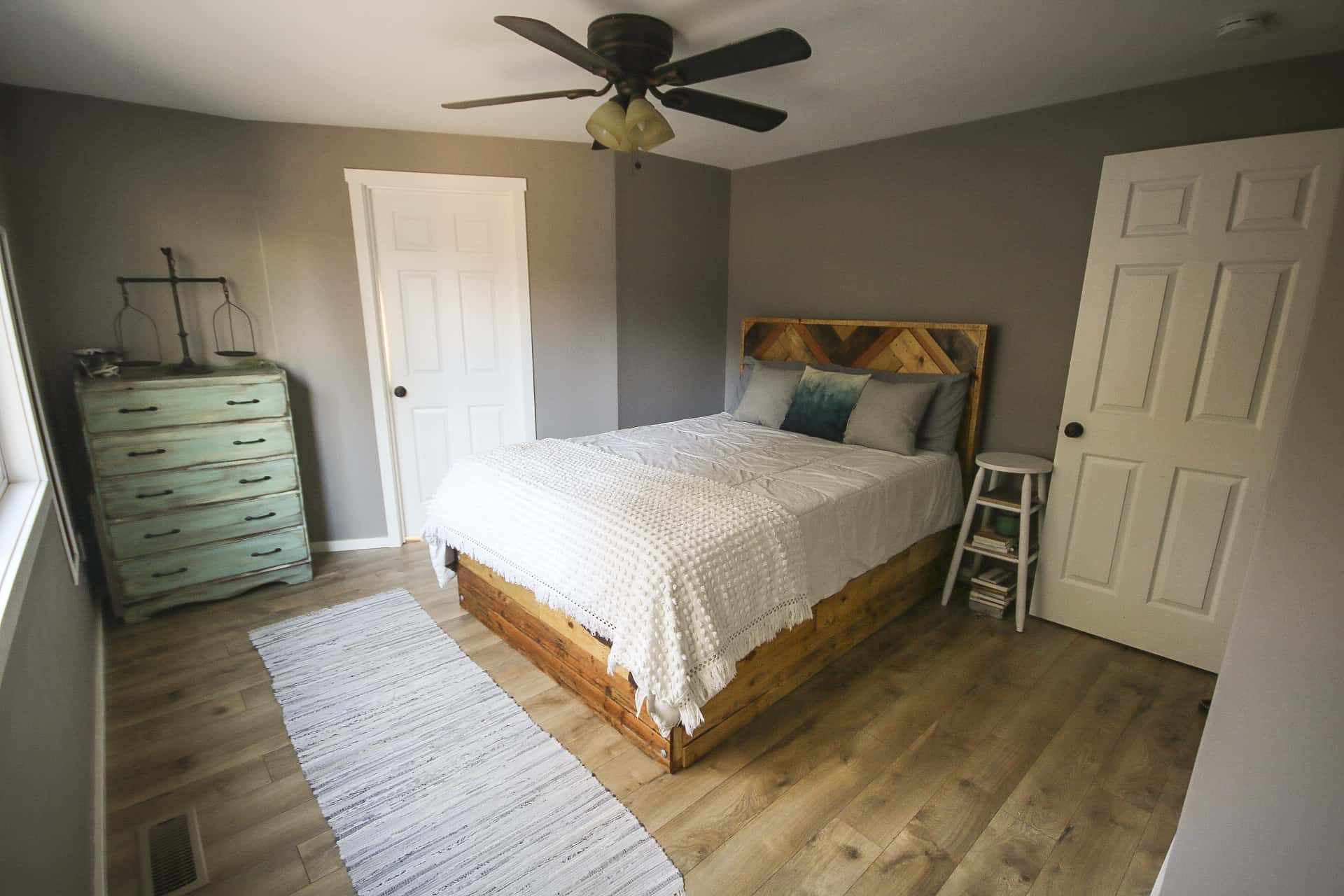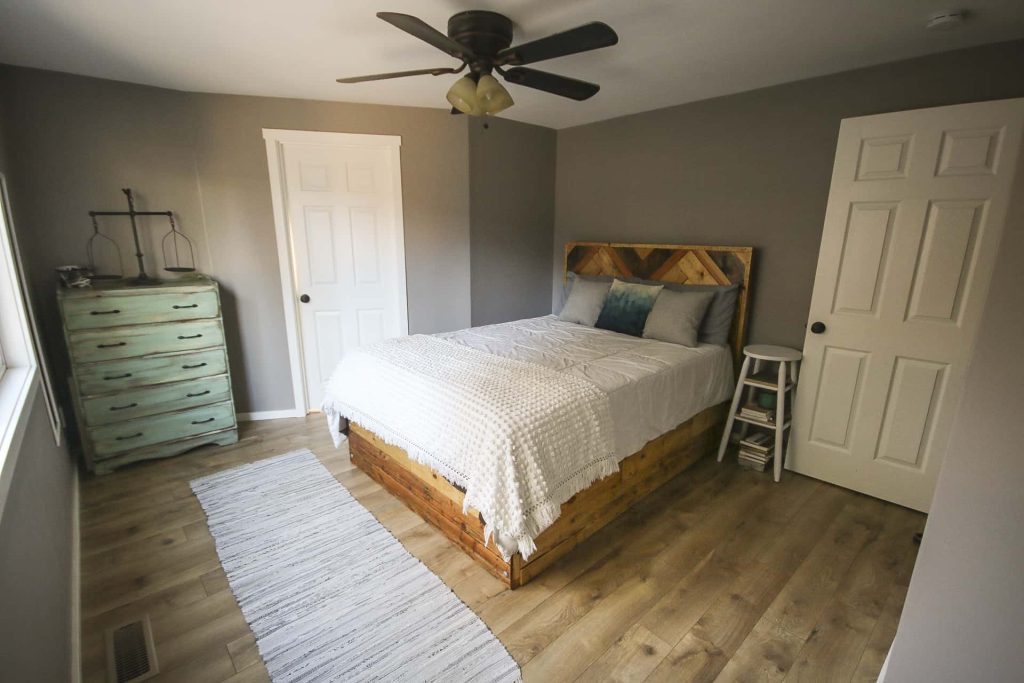 Behr Fashion Gray undertones
Fashion Gray has brown undertones, which makes it a more warm gray paint color.
However, unless you hold the paint color up next to something more cool (like a blue or a pure white) you don't notice the brown undertones.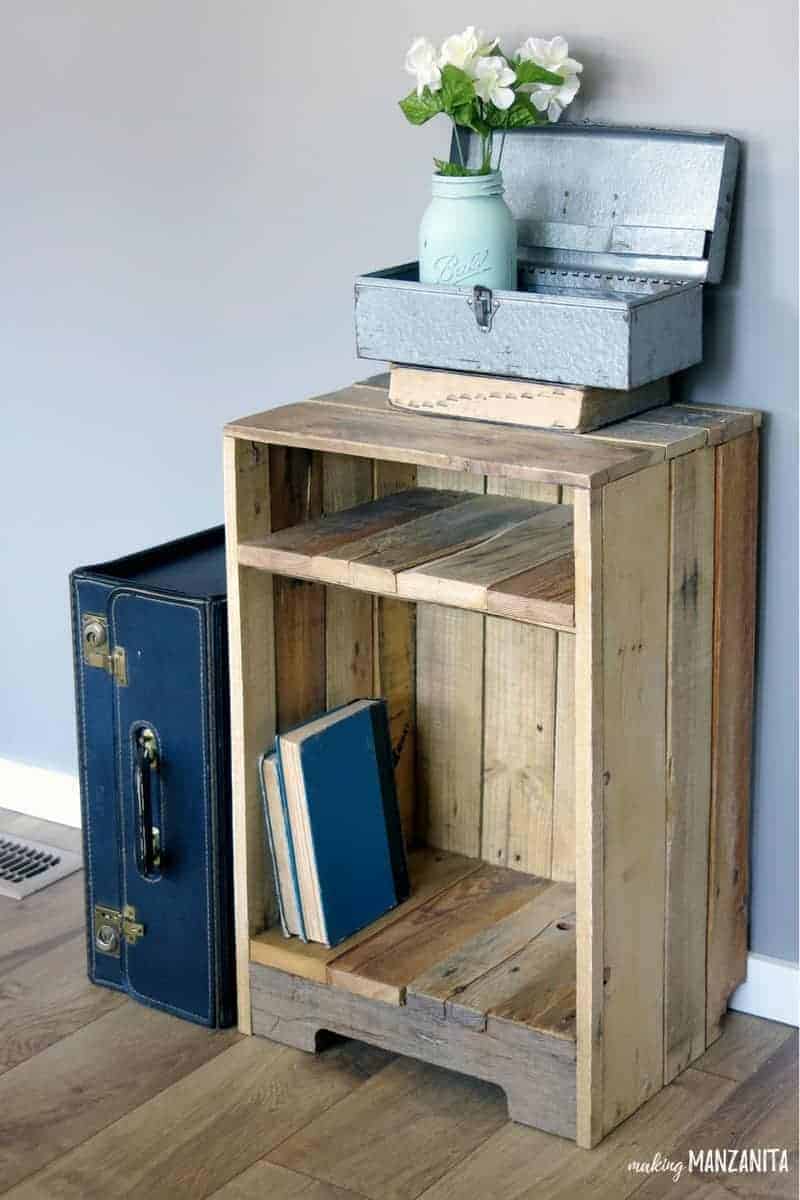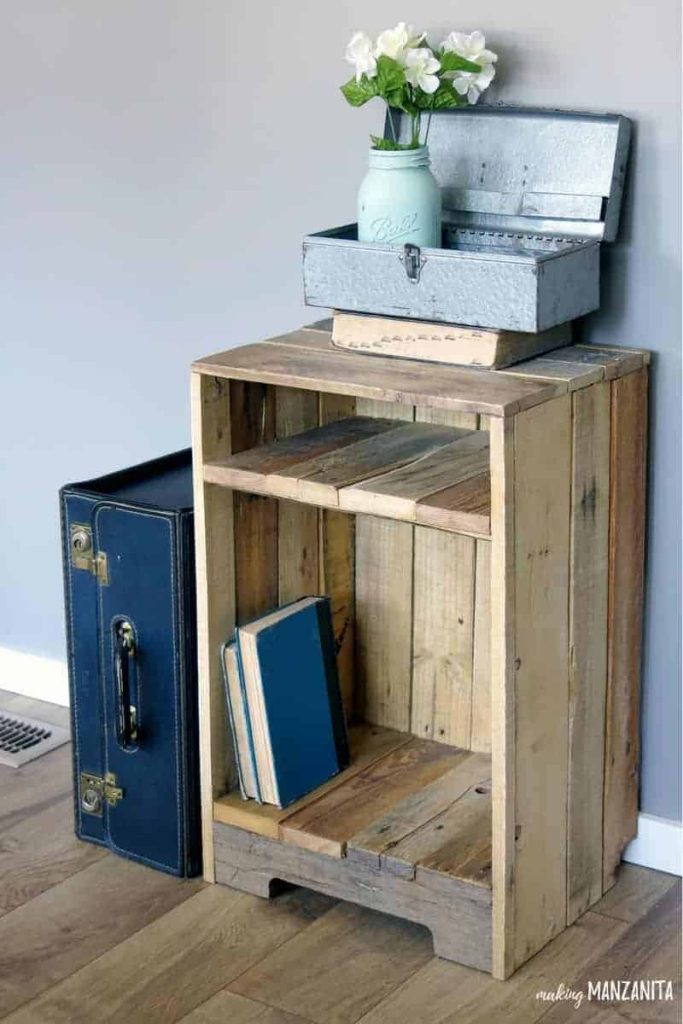 What is the light reflectance value (LRV) of Fashion Gray paint color?
Fashion Gray paint has an LRV of 33.16.
Light reflectance value is the amount of light that is reflected off of the paint color surface. The lighter (or more white) and color the higher the LRV – meaning that pure white has a LRV of 100 and pure black as a LRV of 0.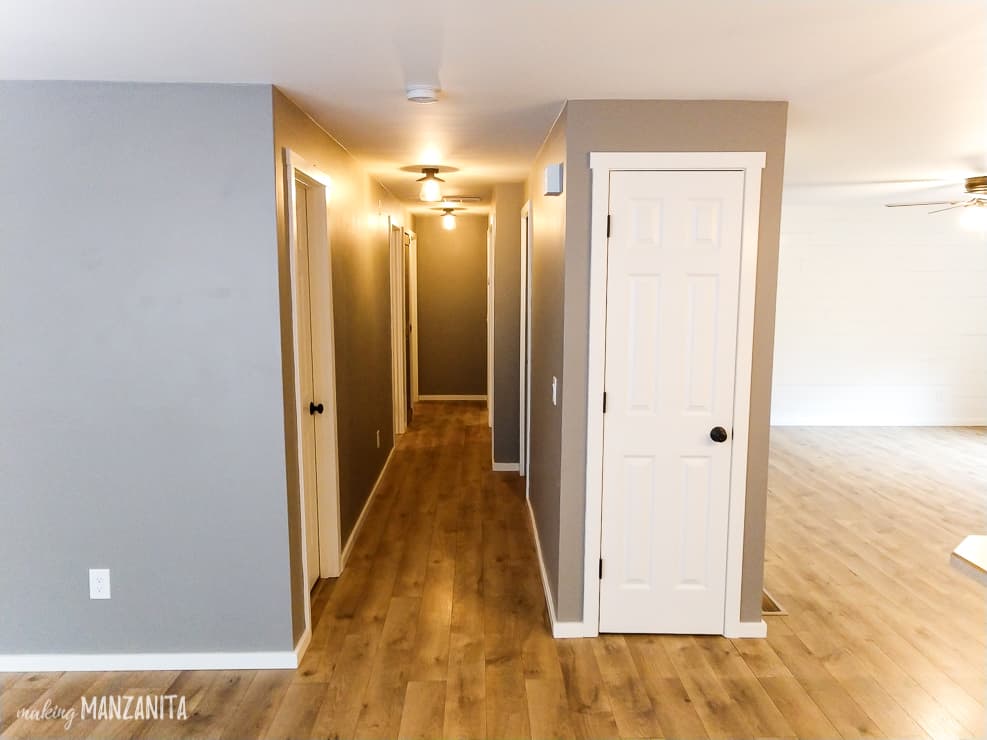 What trim color goes with Behr Fashion Gray?
I loved the contrast of the warm Fashion Gray paint color with white trim paint in our home. We used Snowy Pine paint on all of the baseboards, window trim and interior doors throughout the home.
We also added Snowy Pine paint to the plywood shiplap wall in our living room.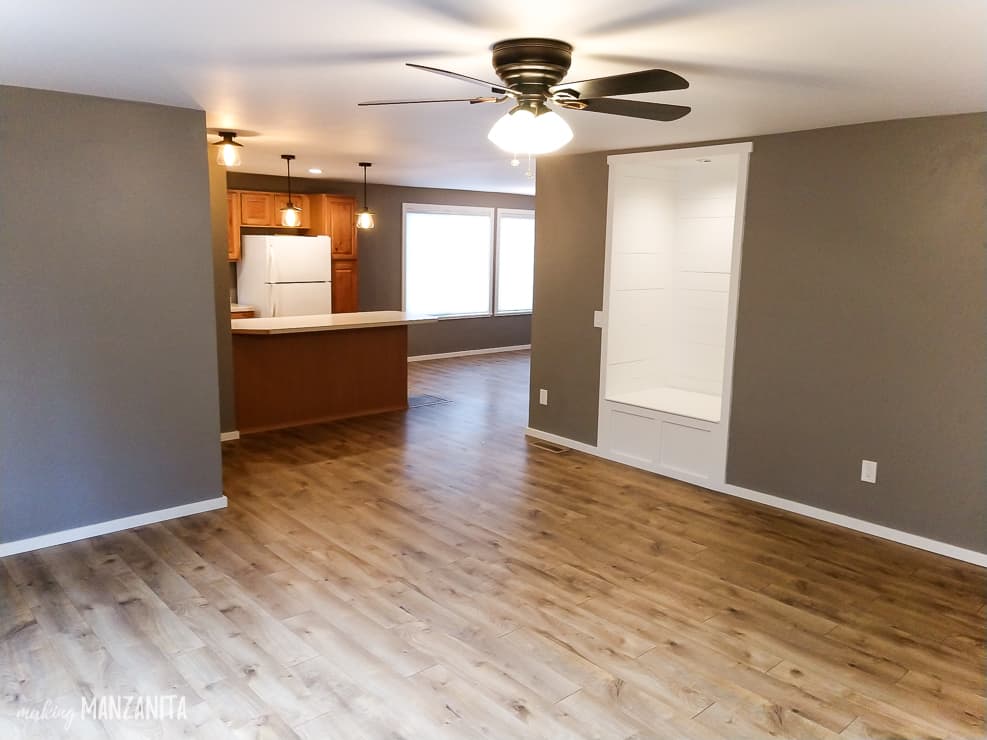 Another place we added Snowy Pine paint color next to the Fashion Gray was this built in reading nook in our living room.
Do you agree that the Fashion Gray + Snowy Pine combination is a good one?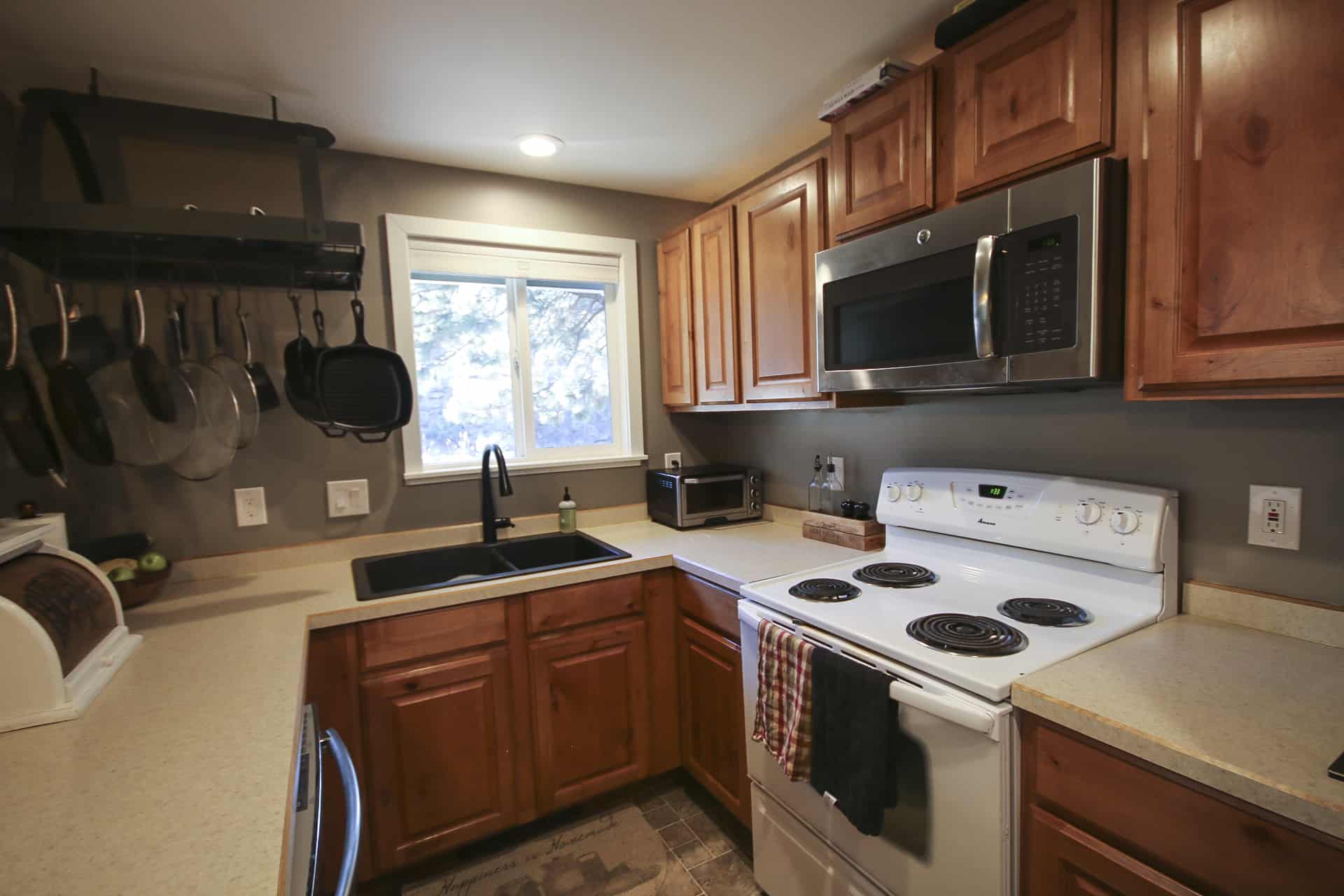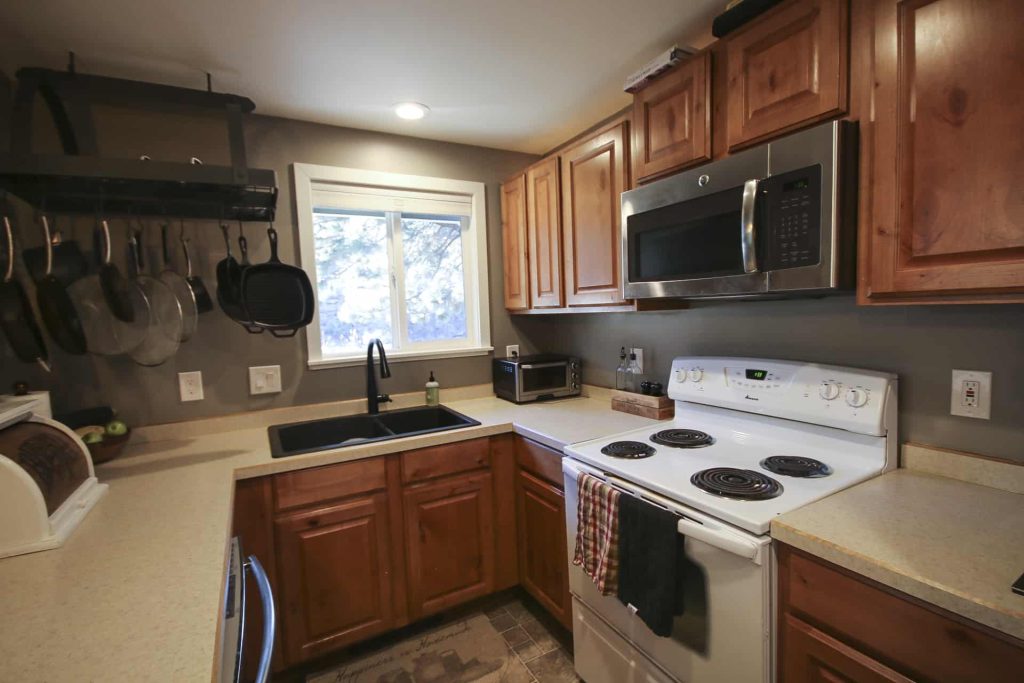 Coordinating colors for Fashion Gray
Fashion Gray is a chameleon color in its true sense, meaning that I didn't find a color that didn't go well with it! I found that because of the brown undertones, it worked well even with tans, wood tones and brown furniture. Sometimes gray paint can clash up against browns, but Fashion Gray did not.
I was even surprised how well it worked with the navy blue and tan rustic woodland nursery design that we did in for our son and the white and gold office that had a lot of mint green colors!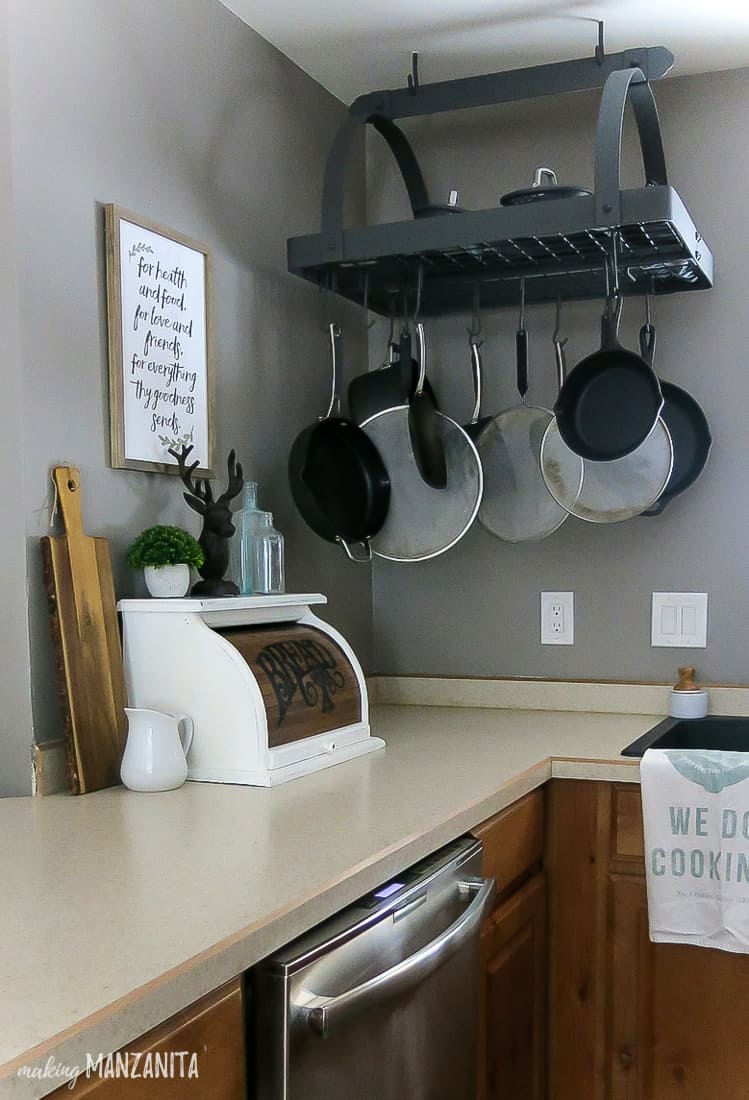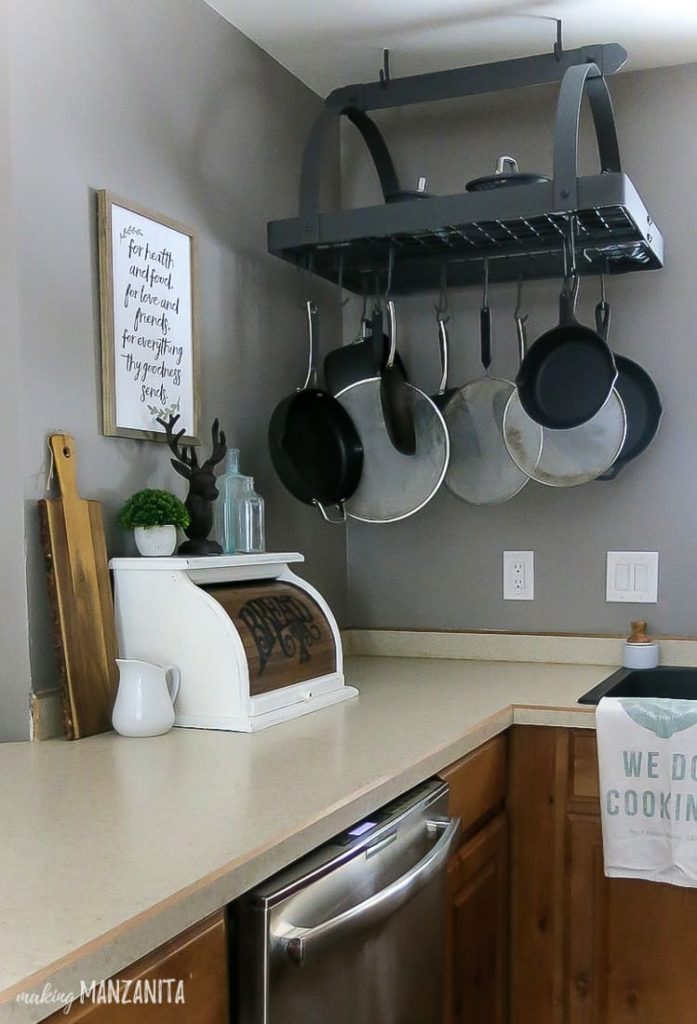 Colors similar to Fashion Gray
According to Behr Paint, here are other similar colors to Fashion Gray that you might want to try out:
Espresso Martini (N210-4)
Rustic Taupe (N200-4)
Shiitake (N220-4)
Granite Dust (MQ3-06)
Graceful Gray (PPU18-12)
Creek Bend (790F-4) *this one looks the most similar to me
Dolphin Gray (HDC-NT-10A)
Puddle (790B-4) *more pink tones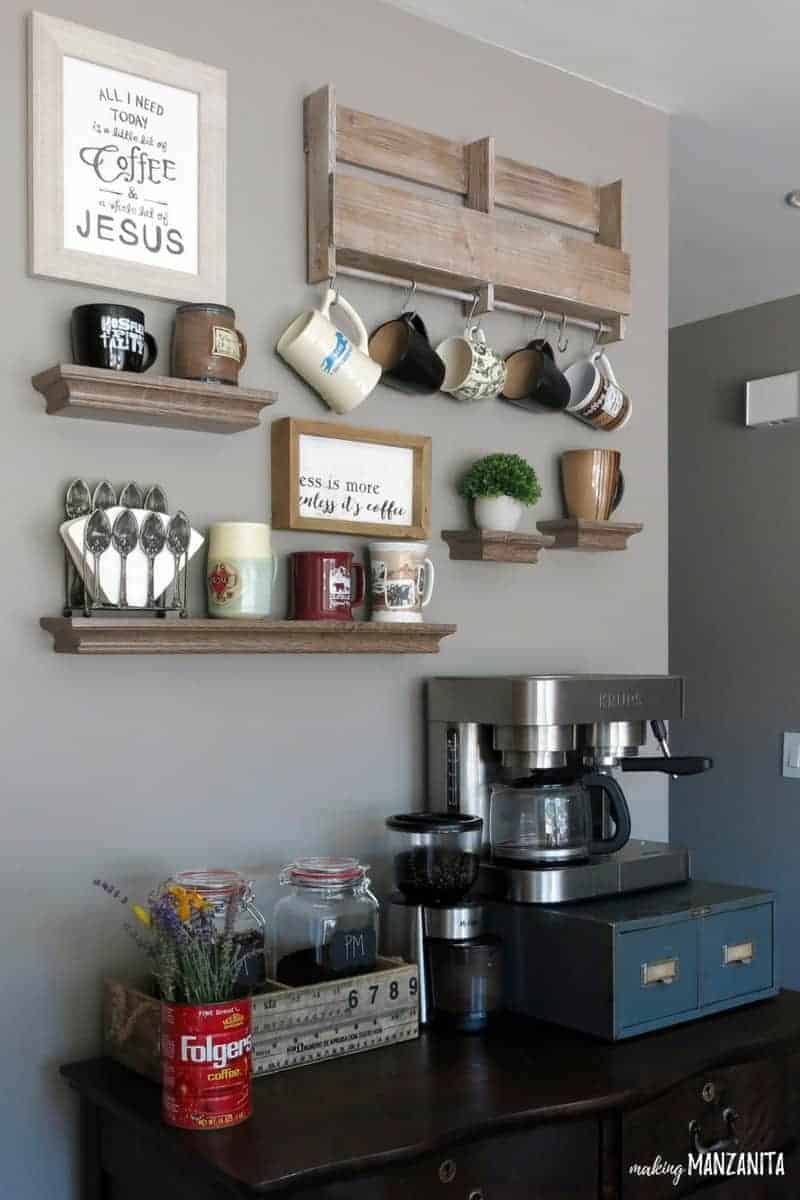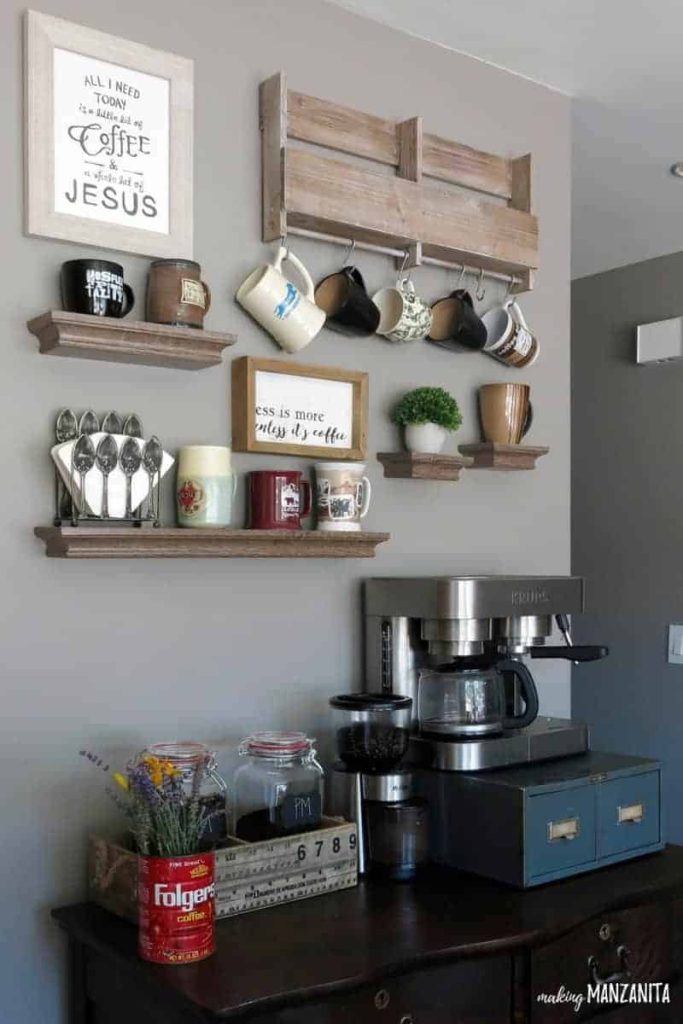 Paint color review
I'm a big fan of Fashion Gray paint and I always will be. I never grew tired of it while living in our home with the color on all of the walls for nearly 3 years.
It is definitely a more of a "moody" gray color – meaning that it's not a "light gray". So I found myself purchasing more light colored wall decor, adding light accent walls like this plywood shiplap wall in our living room and painting furniture white (like these chalk painted bar stools). This helped brighten the rooms up and provided more of a contrast.
When we moved to our 2nd fixer upper I found myself wanting a bit of a lighter and brighter color scheme, so I went with this light gray called Chic Gray as a slightly lighter option. But it wasn't necessarily because I didn't like Fashion Gray anymore. I just wanted a change. 🙂
Overall, I was very happy with the Fashion Gray paint color on the walls throughout my home. I think it is a great option if you are looking to paint your walls gray!
Do you have any other questions about this paint color?
Let me know in the comments below!