Are you looking for curtains for gray walls? Whether you have dark gray or light gray painted walls these 17 curtain colors and patterns will look great!
You know I love me some gray painted walls. We've done everything from a dark and moody gray in our living room to light and airy gray paint color in our daughter's nursery. In our last house, we had a neutral gray throughout the entire home. I think that gray painted walls will also be a staple in our whole house color scheme, no matter the house.
If you have gray walls, whether they are light gray or dark gray, you may be wondering what color curtains go well with them. Today you're in luck because I'm giving you 17 gorgeous curtains for gray walls.
Each of the curtain ideas below also includes photo ideas so you can see how the colors look with gray walls! Instead of just giving you color ideas, I'm also throwing in a few patterned curtain options for those that want to add a bit more character to their gray-painted spaces.
This curtain color for gray walls guide contains affiliate links, but nothing that I wouldn't recommend wholeheartedly. Read my full disclosure here.
Gray vs grey: a quick note
Every time I go to write a blog post with gray, I never know whether to spell it gray or grey. So, I officially Googled it and figure out that gray is the American English spelling and grey is the British English spelling. Make sense.
So before we jump into the curtains that go with gray walls ideas, I thought I'd add a quick note here.
For the purposes of these curtains for gray walls (since our audience is primarily American), I'm going to spell these ideas as curtains for gray walls instead of curtains for grey walls, but for all intents and purposes, I mean the same thing as grey walls when I write gray walls.
Ok, now let's see those curtain ideas!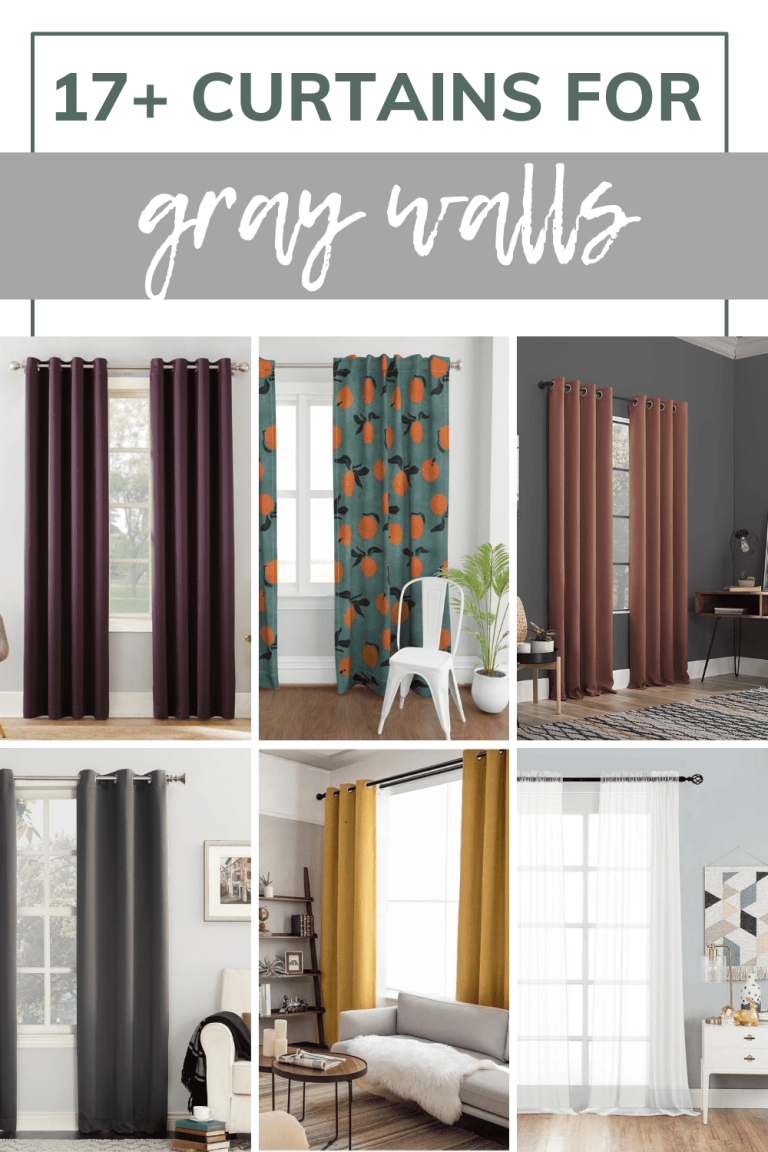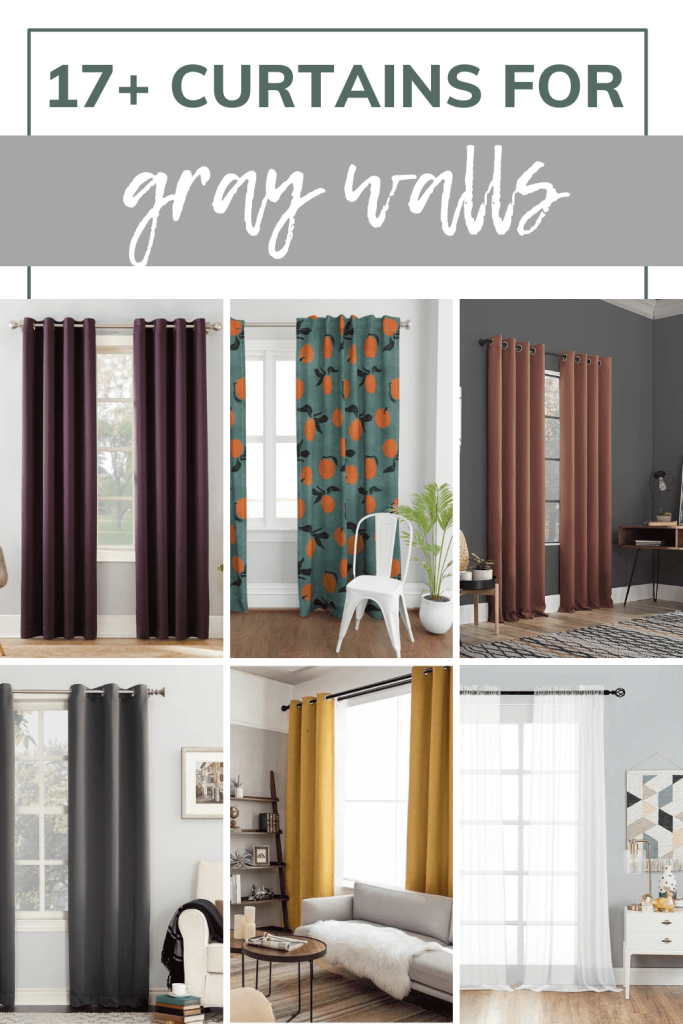 Which of these curtains to go with gray walls do you like best?
Let us know in the comments below!