Green is IN! So it's no wonder that dark green kitchens are trending! If you're on the hunt for inspiration, check out these ideas! You'll see everything from a kitchen with dark green cabinets to a green kitchen island.
If you haven't heard…green is IN!
Dark green, hunter green, sage green, light green…and everything in between.
"Green is the new neutral" is what all the designers are saying.
So it's no wonder that we're seeing several green kitchens pop up all over the place. People everyone are designing dark green kitchens – even a little pop of color with green kitchen islands are becoming popular.
So today I decided to do a deep dive into this new trend with 10+ dark green kitchen ideas. Enjoy and be inspired!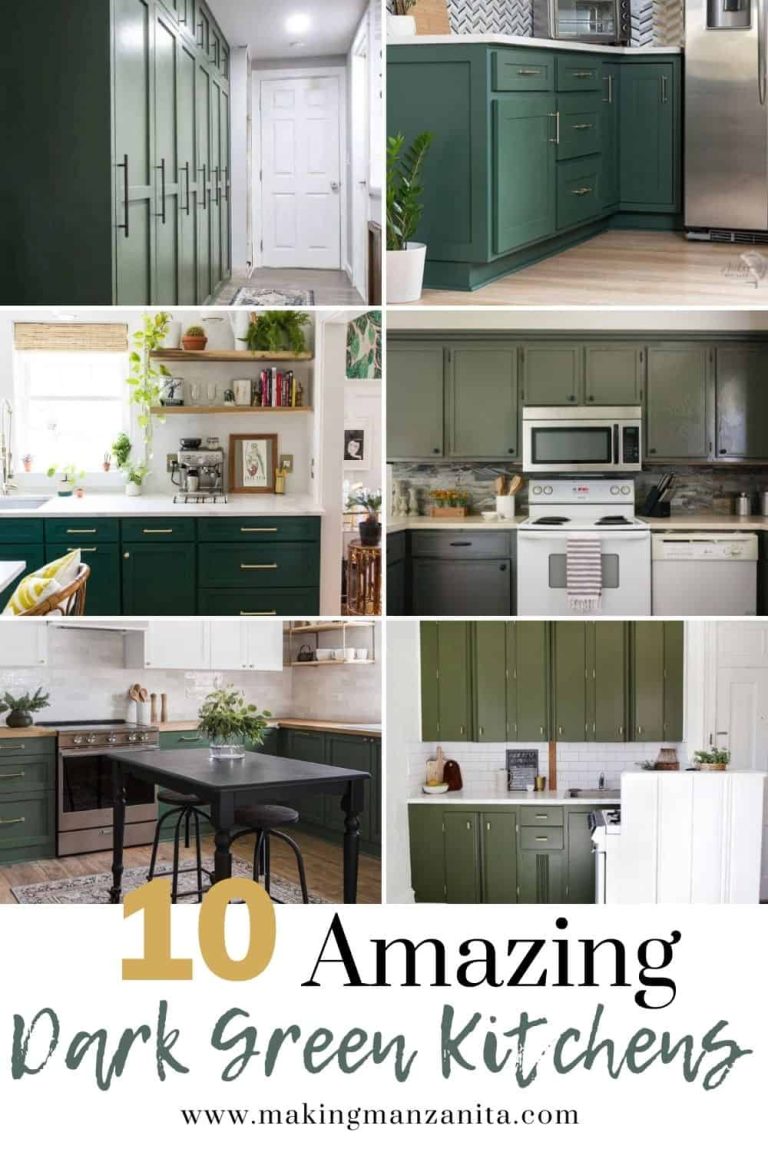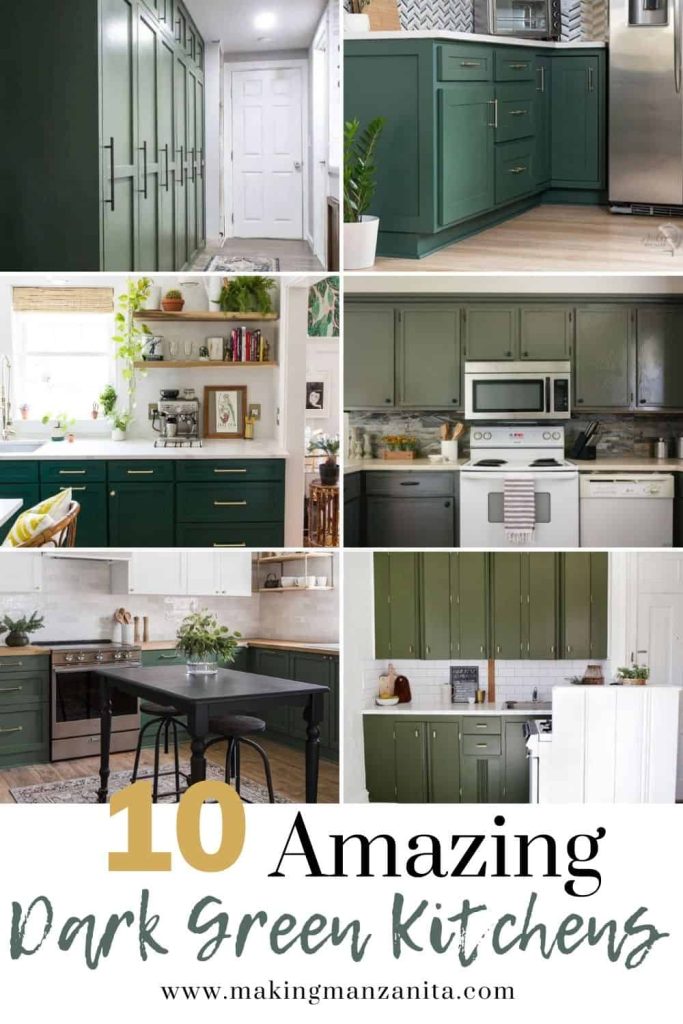 10 Amazing Dark Green Kitchens
So what do you think? Would you put dark green in your kitchen? If you were to add green to your kitchen, would you add it to the walls, kitchen cabinets, or an island?
Let us know in the comments!