Are you thinking about painting your kitchen island? Here are 15+ kitchen island paint colors to inspire you to head to the paint store.
Kitchen color schemes have changed a lot over the years. Gone are the days of golden oak cabinets (thank goodness) and now beautiful kitchen design can be anything you want it to be.
Painting your kitchen island is easy and there are lots of tutorials out there for the best way to paint kitchen cabinets.
Don't let the thought of painting your kitchen island intimidate you, a fresh coat of paint is an easy budget-friendly way to give your kitchen an update.
The current trend in kitchen color schemes is a contrasting dark kitchen island with lighter or white perimeter cabinets. Dark colors are definitely the most popular paint colors for kitchen islands right now. You see this trend everywhere you look. Black kitchen islands are really popular.
Kitchen cabinets and islands all painted the same color are another great choice in kitchen design and will stand the test of time and not just be a passing fad.
How can you make your kitchen island stand out and be a focal point in your kitchen?
Let's take a look at these 15 kitchen islands and the colors used to paint them. I know they will inspire you to head to the paint store to makeover your own.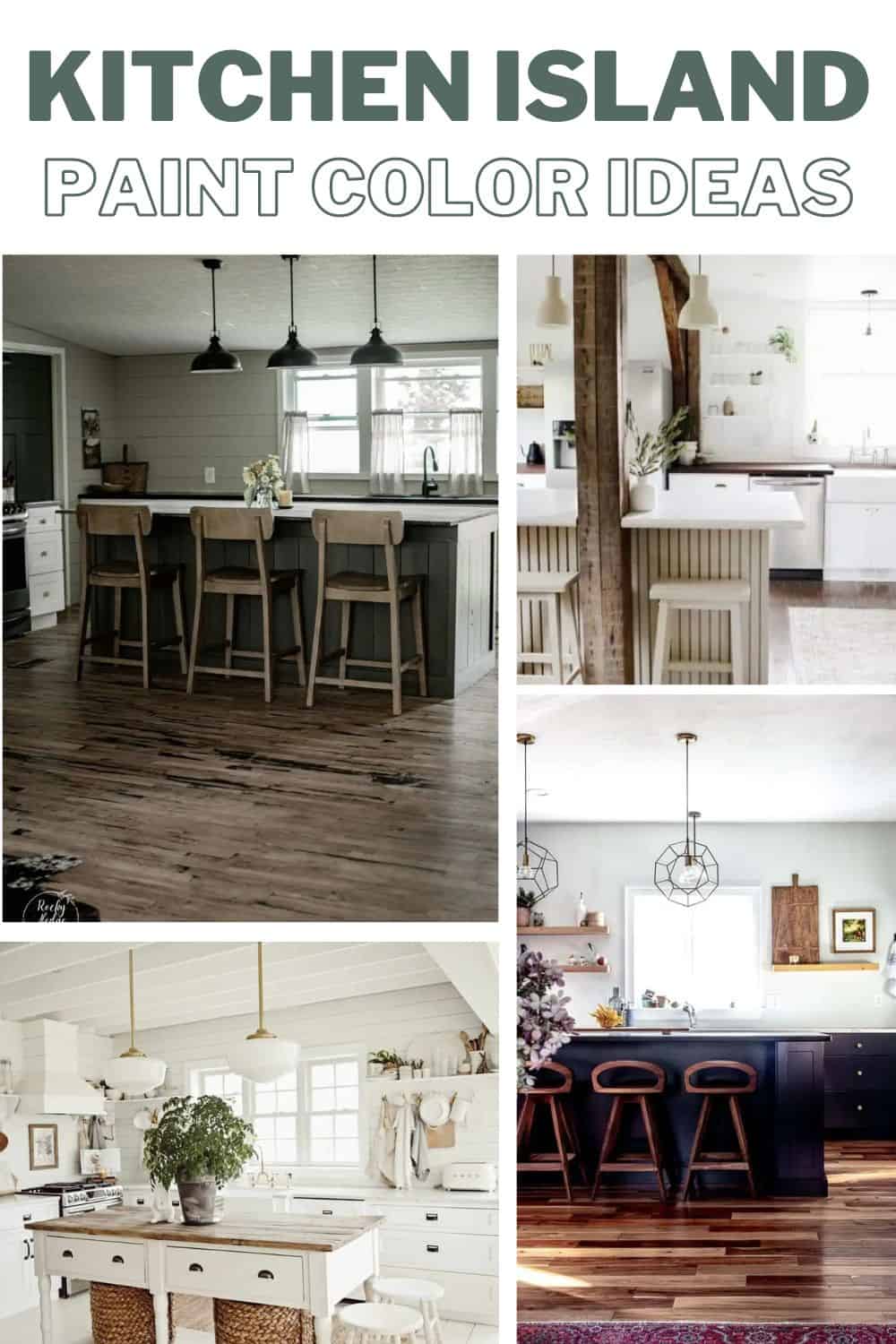 Best Kitchen Island Colors
Which of these kitchen island colors is your favorite?
Let us know in the comments below!