Painting your garage door is a great way to add curb appeal to your home. What color should you use to make your exterior look the best that it can? Check out these 15 garage door paint ideas with color ideas for inspiration!
When you want to add curb appeal to your home's exterior, don't forget your garage door. Choosing the perfect garage door paint colors can make your home the best-looking one on the block.
When you buy a new garage door, most of the time they are just plain old factory white. But you don't have to keep it that way!
Deciding on whether to go with a dark or light paint color on your garage door depends on a few factors.
Your other exterior paint colors. Do you want it to contrast or complement the other paint colors on your home's siding?
Do you want a warm tone or a cool tone?
Personal preference
Contrasting colors are the easiest way to make your garage a stand-out feature of your home's exterior. It will make it look clean, fresh, and modern.
Warmth or coolness of tone will depend on the other colors and materials of your exterior. Just like when you are choosing colors for your interior's whole home color scheme, it is important to look at the other colors you have so things feel cohesive. You'll choose different garage door paint colors for a red brick home than you will for a gray stone exterior.
Personal preference is what it really all comes down to. Painting anything on the exterior of your home is a big job, so choose what you like, not just what the current trend is.
Let's take a look at these 15 amazing garage door paint ideas. Be prepared to be inspired to get to work on your curb appeal!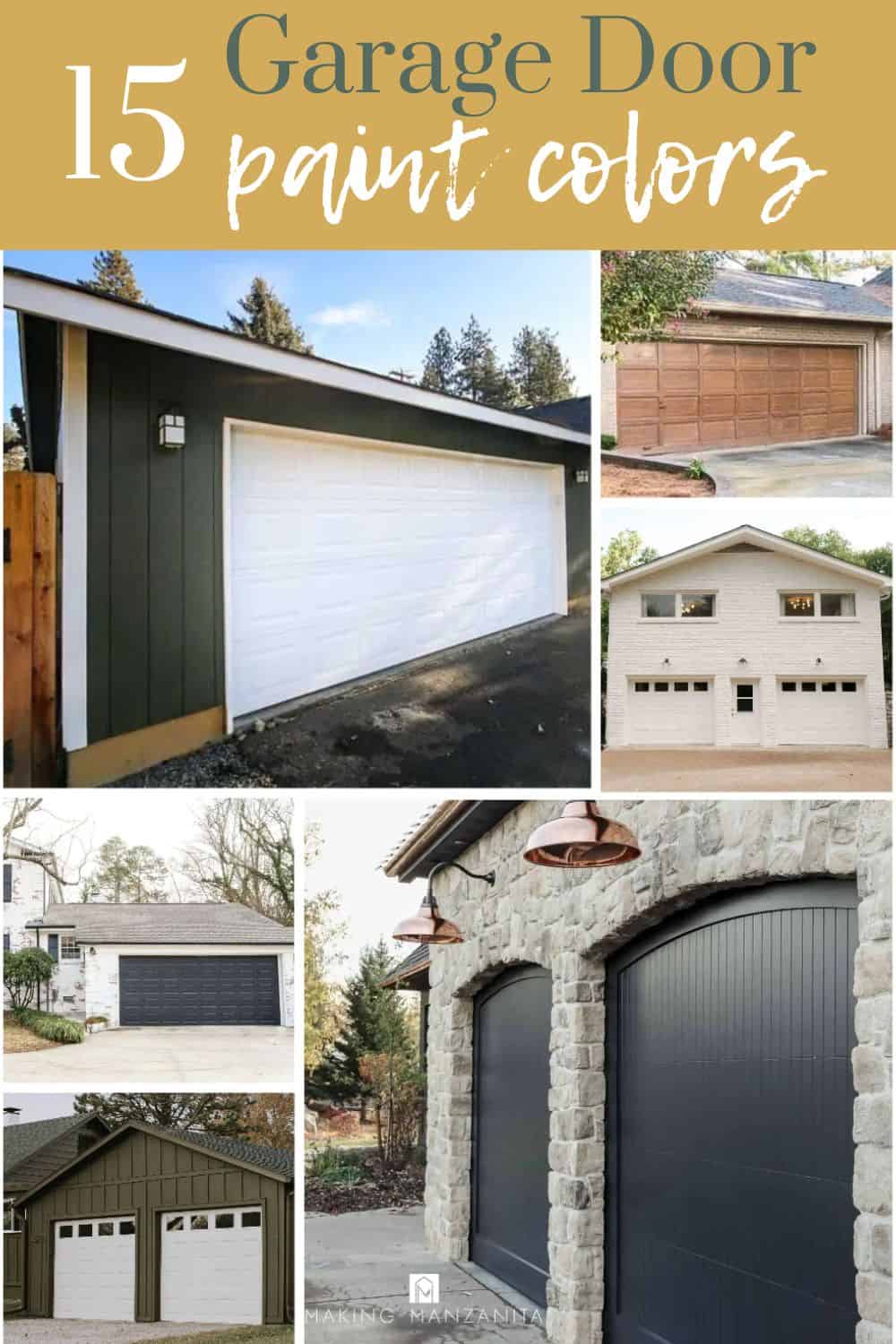 Garage Door Paint Color Ideas
Which of these garage door paint ideas is your favorite?
Let us know in the comments below!