Learn how to use Minwax gel stain on wood to easily update thrift store furniture. Even if your wood has been stained or has an existing finish, you can still apply gel stain to refresh it and give it a brand new look.
For this tutorial, I am walking you through how to use gel stain on wood. Gel stain is great for projects with an existing finish or stain that may just need a refresher or a complete color change.
The great thing about this product is that only minor sanding is required, so you don't have to sand away the finish as you do with regular stains. Instead, just apply the gel stain right on top of the existing stain.
This gel stain tutorial contains affiliate links, but nothing that I wouldn't recommend wholeheartedly. Read my full disclosure here.
I used this technique on a thrift store magazine rack for a complete makeover, and I love the way it turned out. We're talking about a dramatic, boho-vibe kind of change.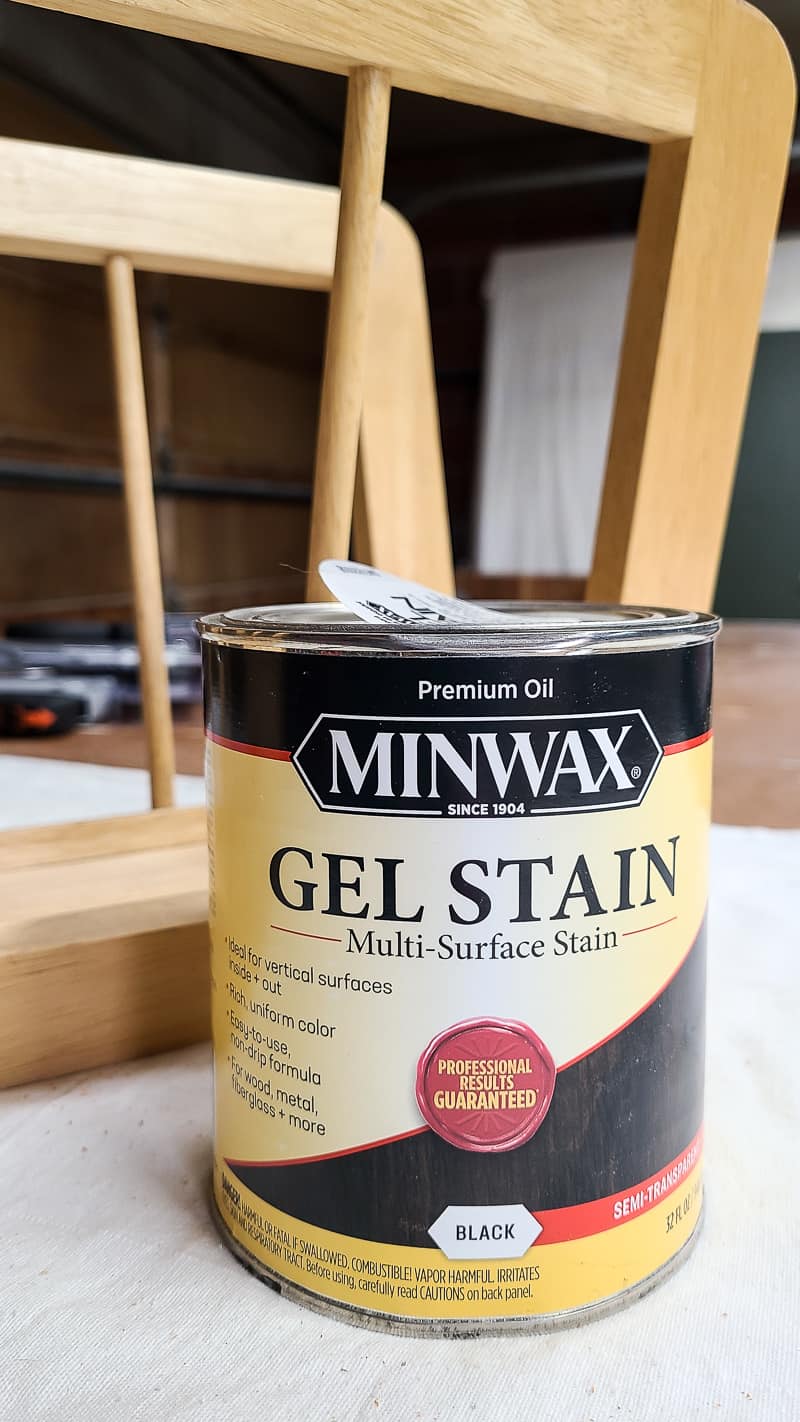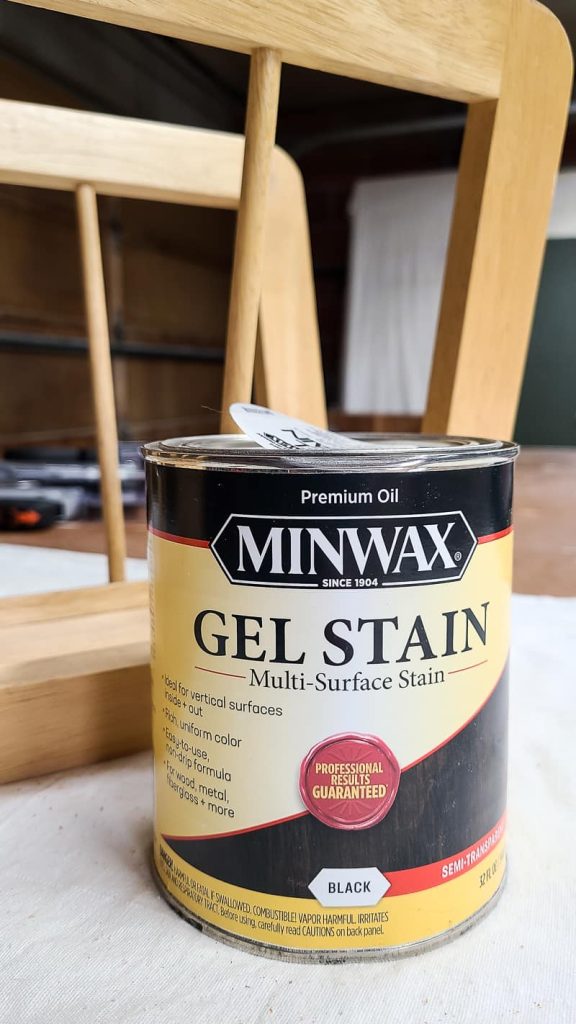 The full tutorial for the magazine rack update is here. I couldn't believe the before and after!
I also used gel stain on this wooden bench that we built from scratch.
After two coats and a clear lacquer seal, the magazine rack had a beautiful shiny finish with a little bit of shellac to it. While it wasn't a solid-colored finish, the natural wood grain still showed through beautifully.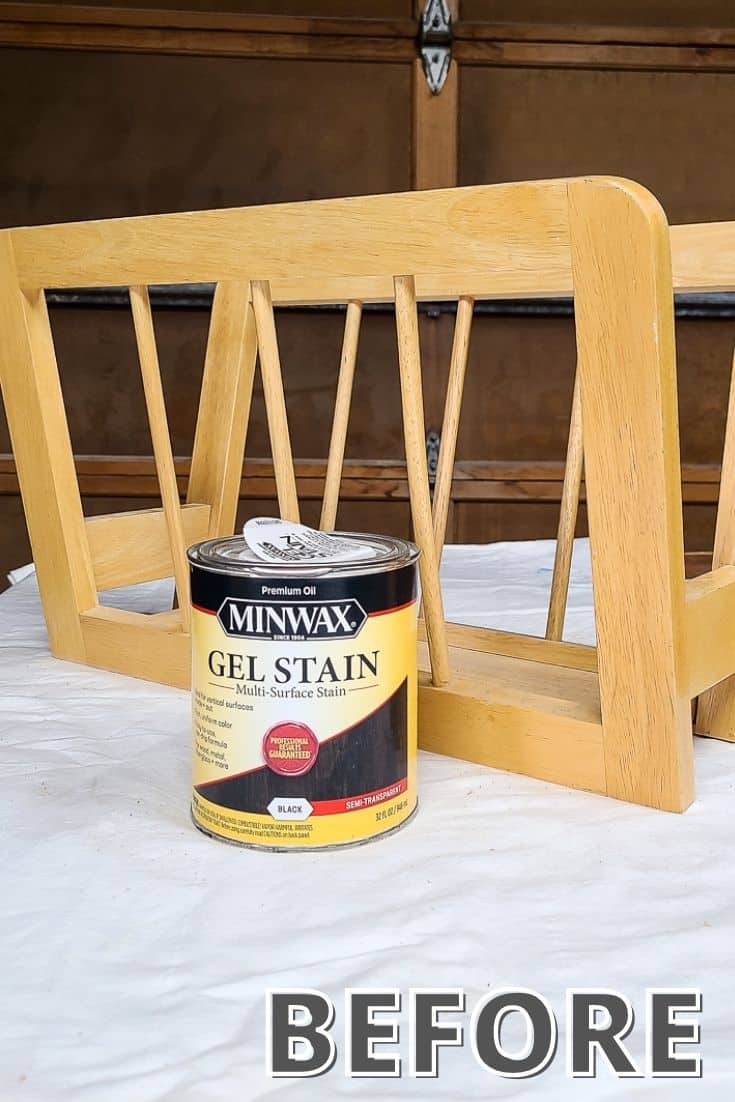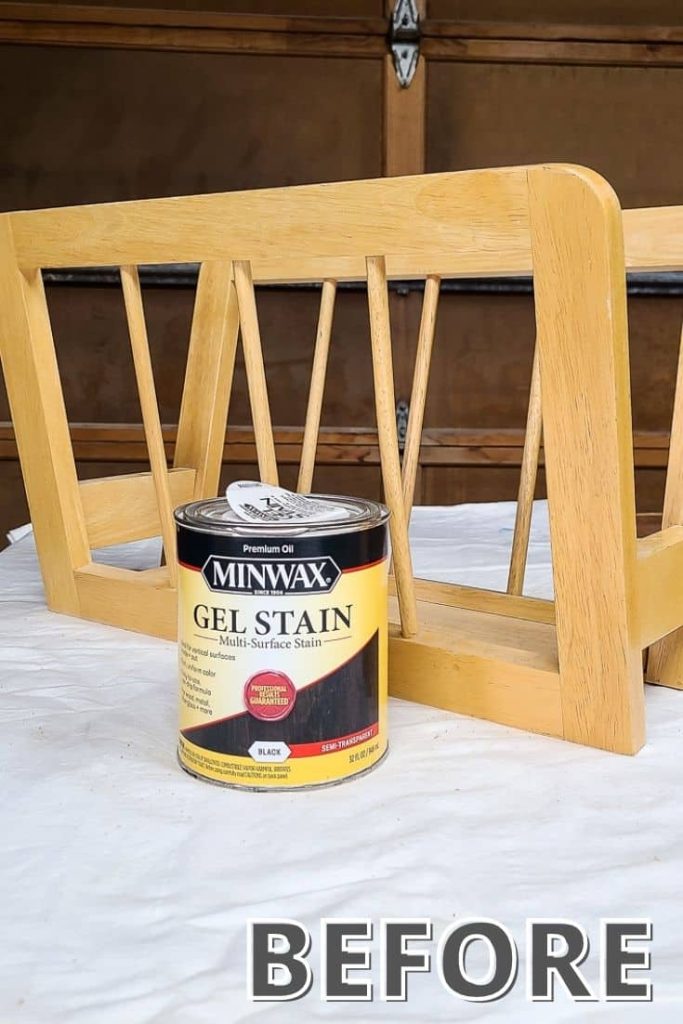 What is gel stain?
Gel stain is an oil-based stain for wood projects. As the name suggests, gel stain is much thicker than paint or other traditional stains which is what gives the color so much depth when applied.
This product is easy to use and very forgiving of mistakes, so it's perfect for beginner woodworkers! It also provides excellent coverage and deep, rich color.
Gel stain is a surface-laying stain, meaning that it doesn't get absorbed into the wood like traditional wood stains. This is the reason that you don't need to sand your piece down to raw wood before using gel stain!
Can you use gel stain over stain?
One of the great benefits of gel stain is that you can apply it over regularly stained wood projects without sanding it down to bare wood! So if you find something at the thrift store that you don't love the stained color, no worries!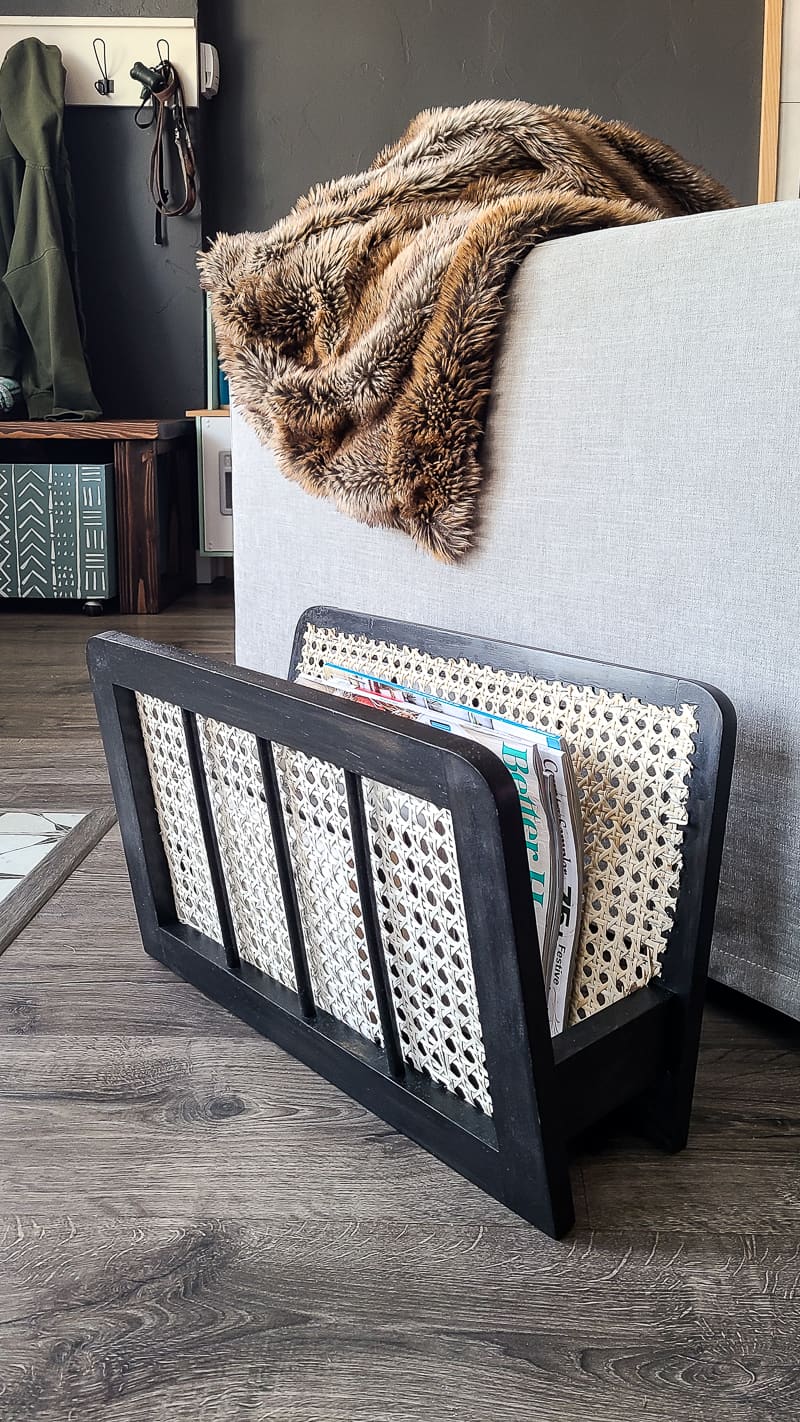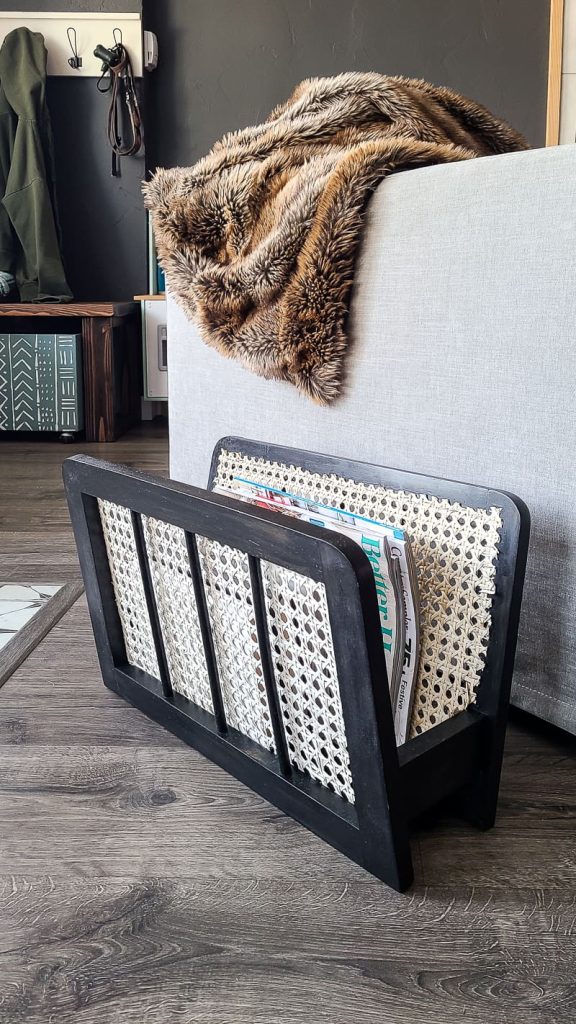 Video Tutorial: How to Use Gel Stain
Follow along with the video below to learn how to apply gel stain with a rag along with our application tips and tricks. You can use this method on any piece of furniture that has an existing finish or is raw wood.
If you love DIY videos, be sure to subscribe to our YouTube channel!
Supplies needed to apply gel stain on wood:
Lint-free paint rags
Gloves
Paint stir stick
Step 1. Prep the Surface and the Gel Stain
Start by sanding with fine-grit sandpaper. Since we don't have to take it down to the raw wood, don't do too much heavy-duty sanding, just to rough up the surface of the wood. The roughness promotes adhesion so the stain will adhere to the wood well.
Gel stain will adhere to any type of wood used; however, different types of wood absorb stain differently than others. If you are using scrap wood or plywood, be sure to test the stain on each piece before beginning.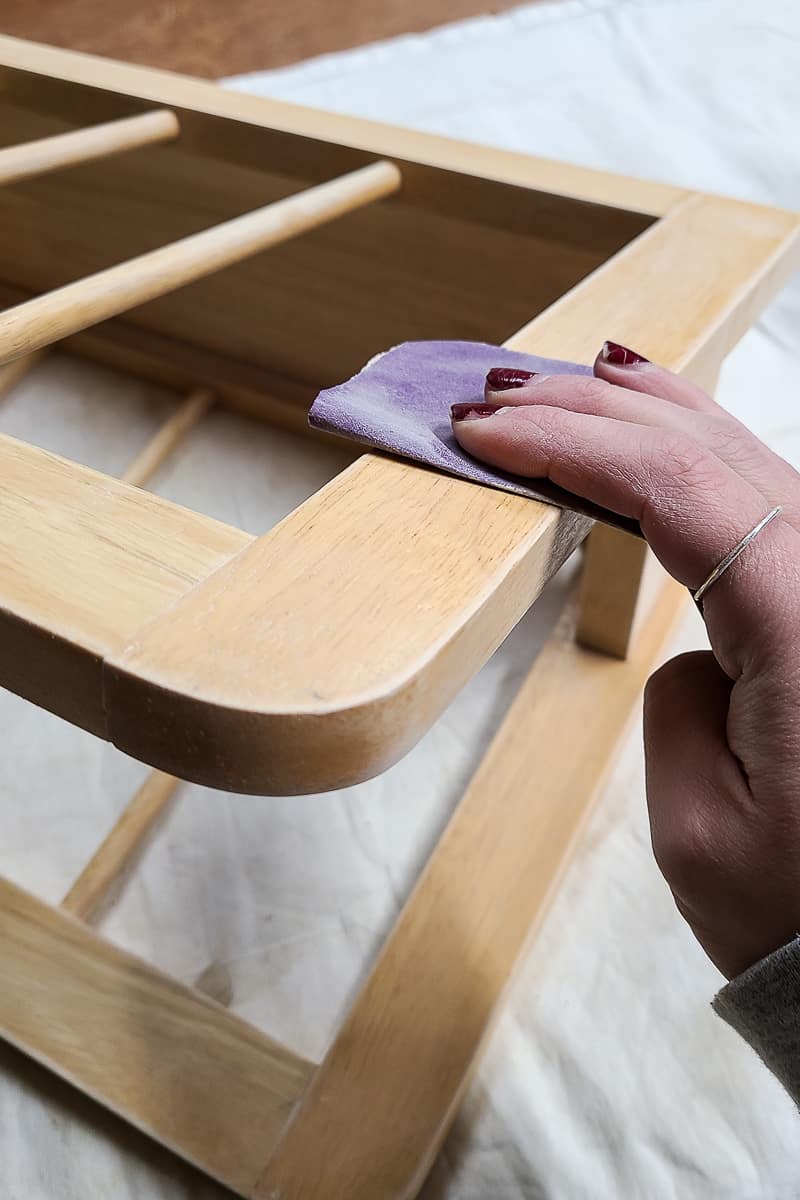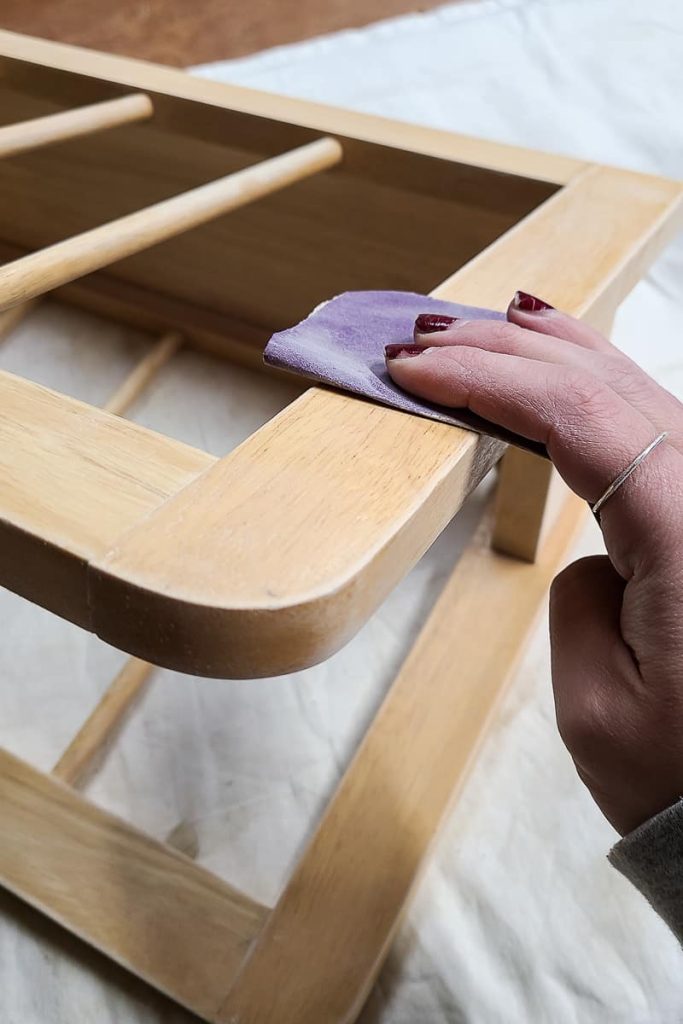 After the piece has been sanded and all dust has been wiped away, stir up the gel stain with a wood shim or paint stick. I stirred for about 3 minutes in total.
You want to continue stirring until the stain begins to thin out a bit and all the lumps are gone. However, know the stain will remain quite thick even after stirring.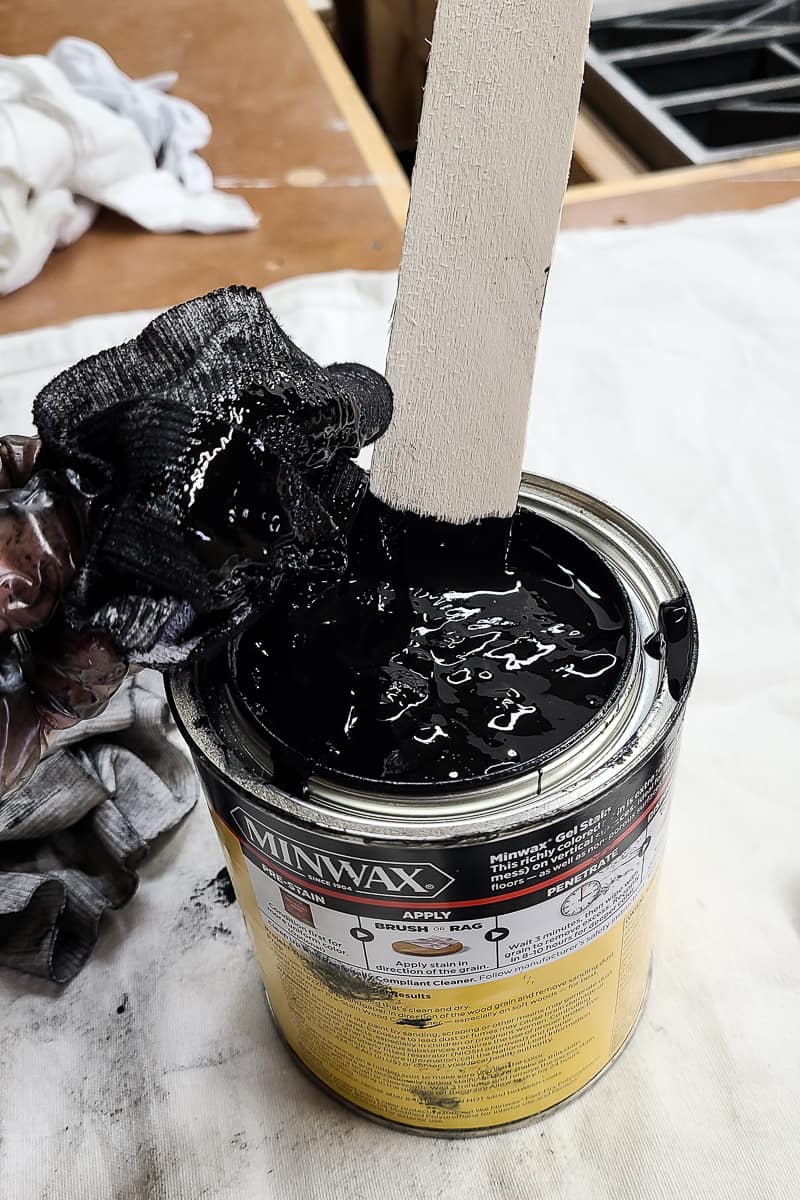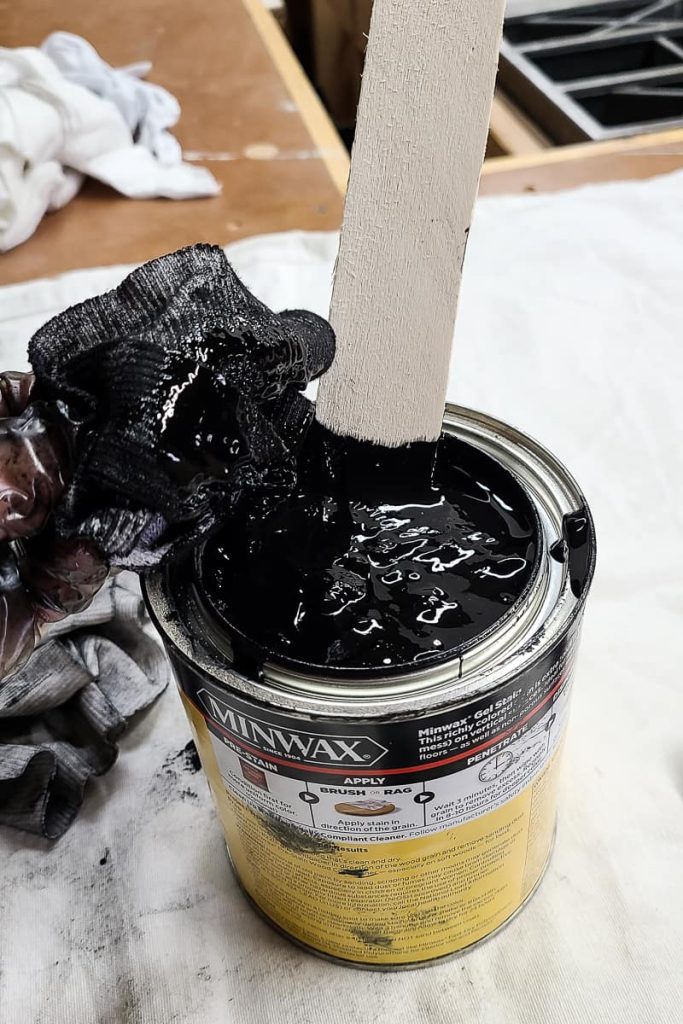 A big tip from me: Make sure to wear gloves during this process. Gel stain is especially difficult to remove from your nails and hands. There are many different ways to remove wood stain from your hands, but gel stain is a little more challenging.
Step 2. Apply the Stain
For the application process, I am using a lint-free paint rag.
You can also use a brush for this process, too. If you go the brush route, use a high-quality brush that is made for oil-based applications. The bristles for these brushes are different than regular paintbrushes.
To start, apply a generous amount of the gel stain to the project's surface. Allow the stain to sit on the surface for a few minutes, then wipe away excess with the same rag.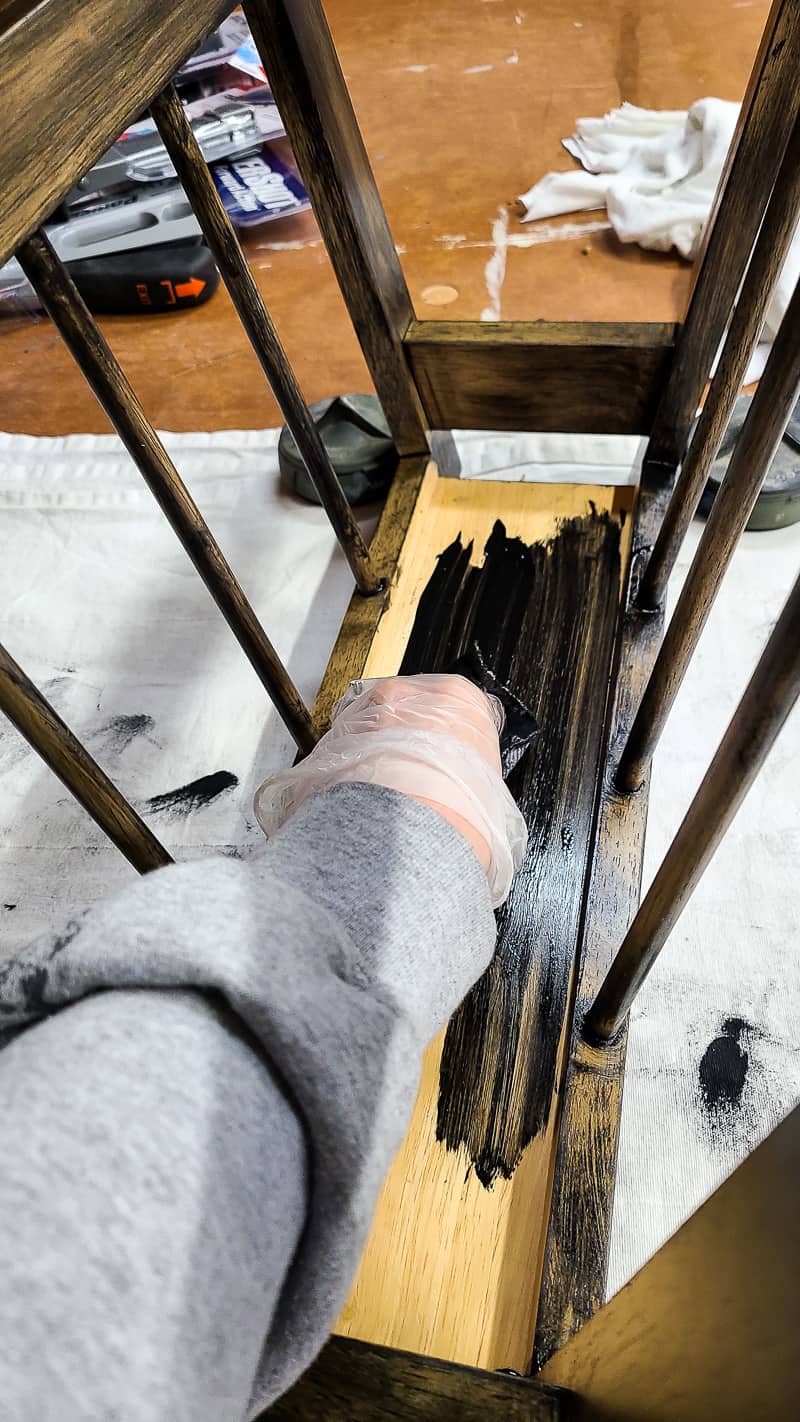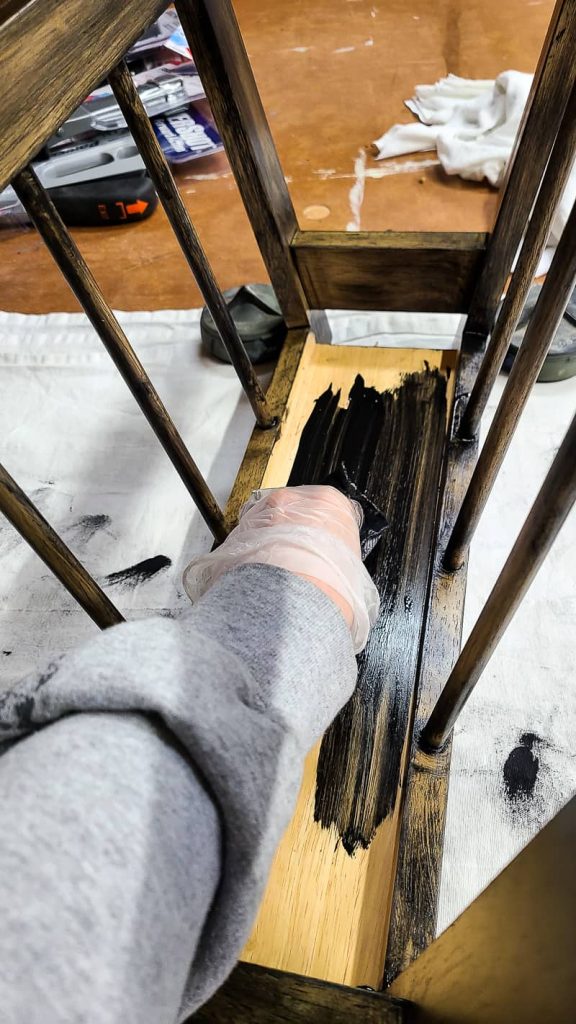 As you remove the excess stain, be sure to wipe in the same direction as the wood grain. If possible, do this in long, singular strokes down the entire length of the project. This may be a little trickier on larger projects like a dining room table, but make sure the strokes are as straight and as smooth as possible.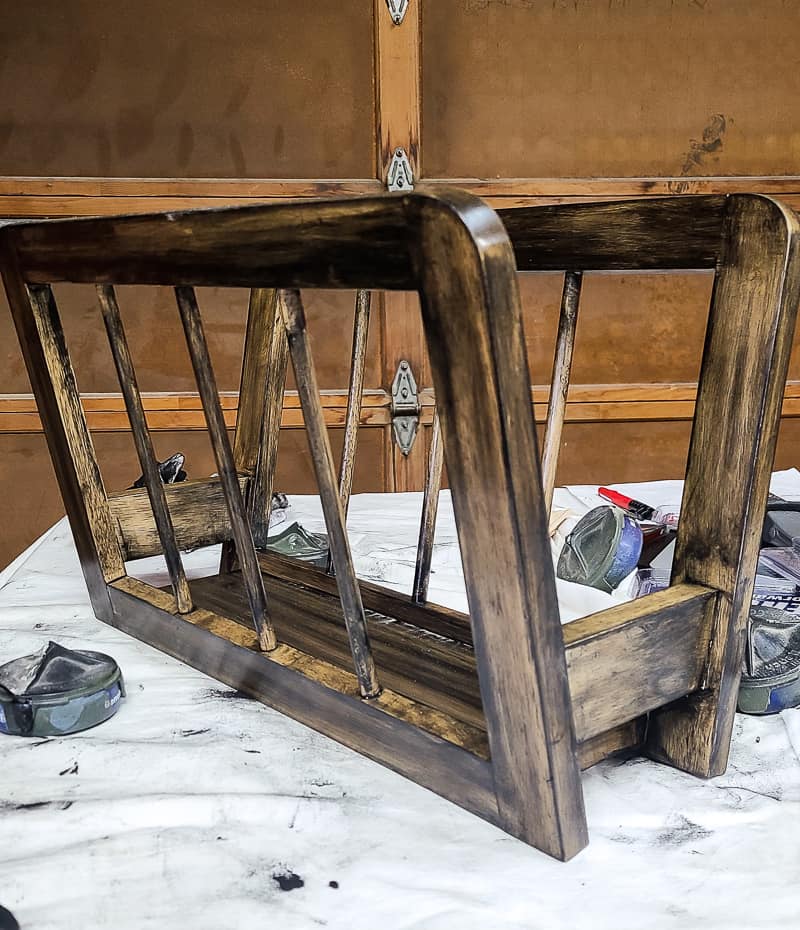 If you decide to apply additional coats, wait for about 8-10 hours after the first coat. Depending on the desired look, you can even do more than two coats to achieve the desired finish.
Note that the more coats you apply, the longer the stain will take to dry completely before you can seal it.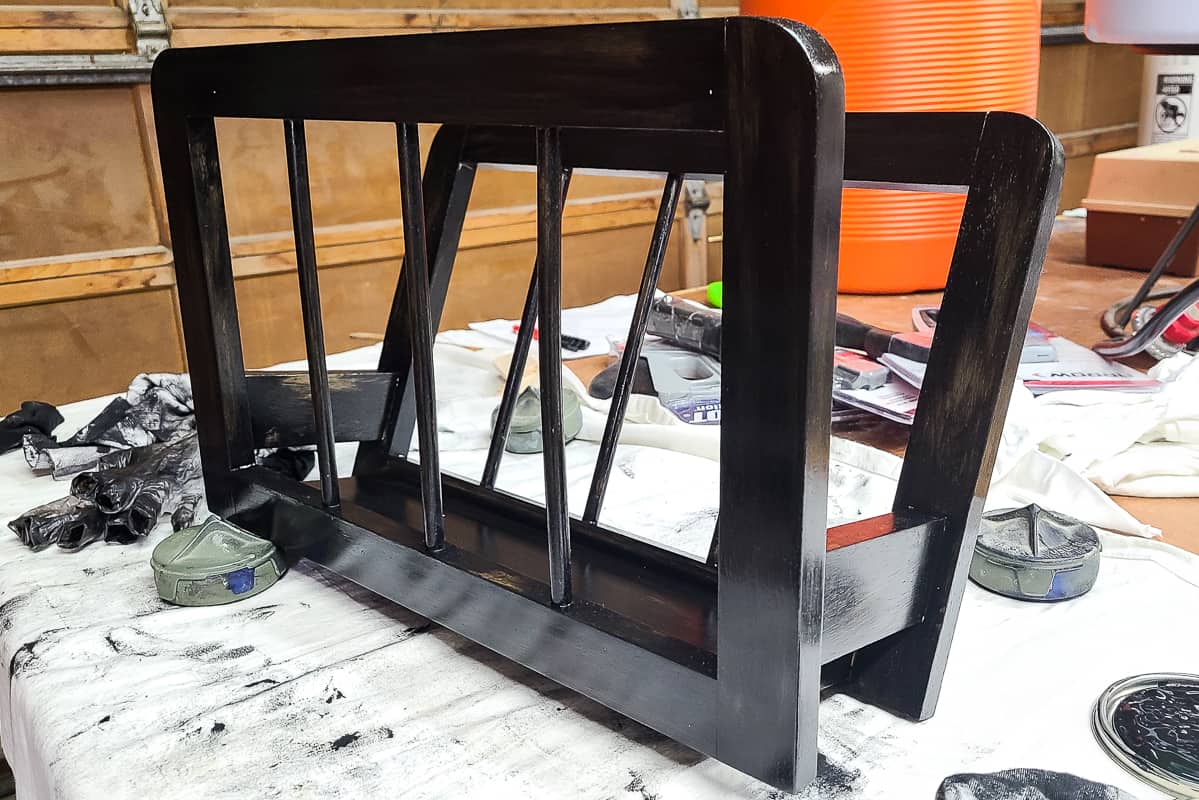 For this project, I did two coats. I wiped off the excess of the second coat more gently than the first coat for a richer color.
I considered applying a third coat, but I really liked the way the wood grain peeked through the stain.
Step 3. Seal the Project
After you've reached the desired look, it's time to seal the project! I used this Minwax clear aerosol lacquer.
Lacquer is a great option for a wood finish as an alternative to polyurethane or polyacrylic. It is a little easier to apply than both of the poly products and provides a clear finish that does not yellow.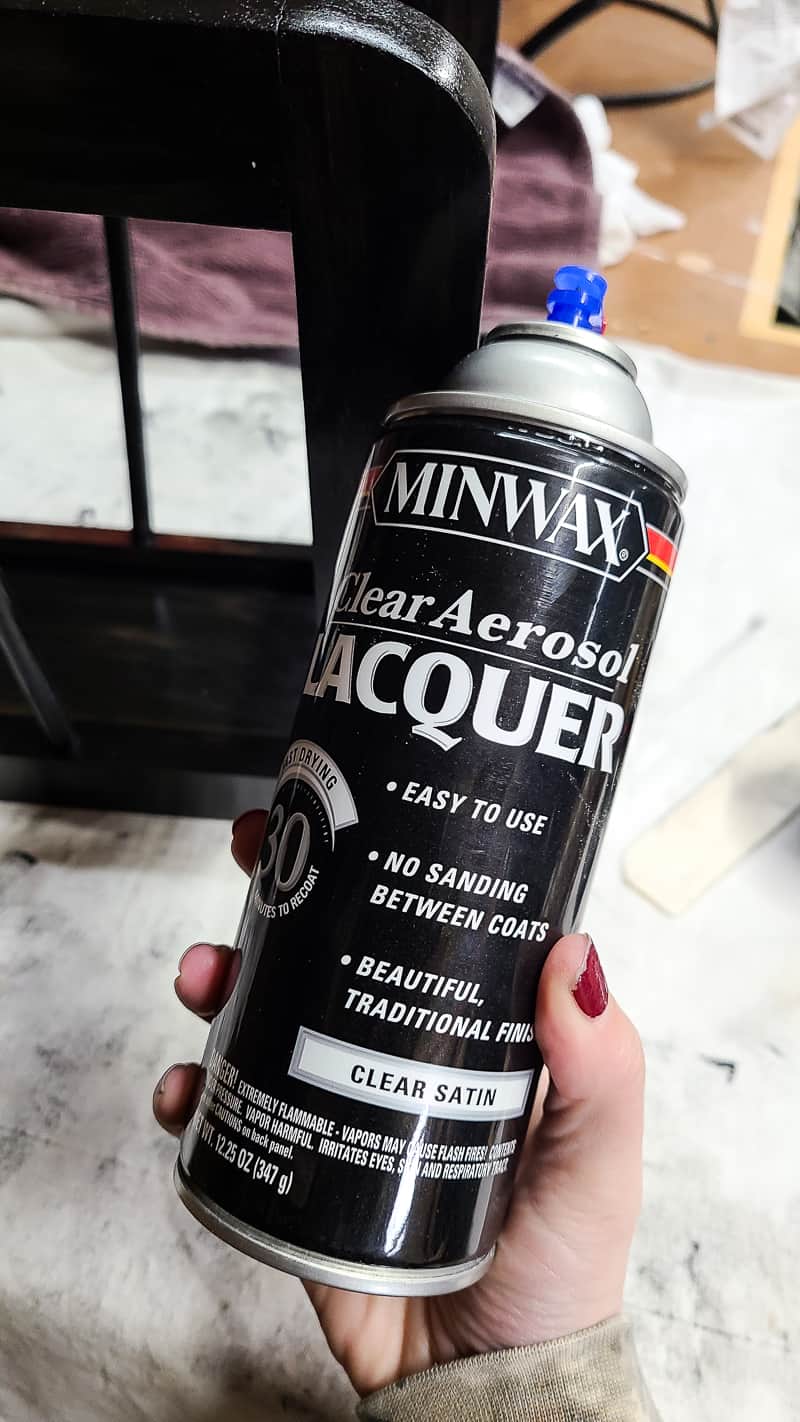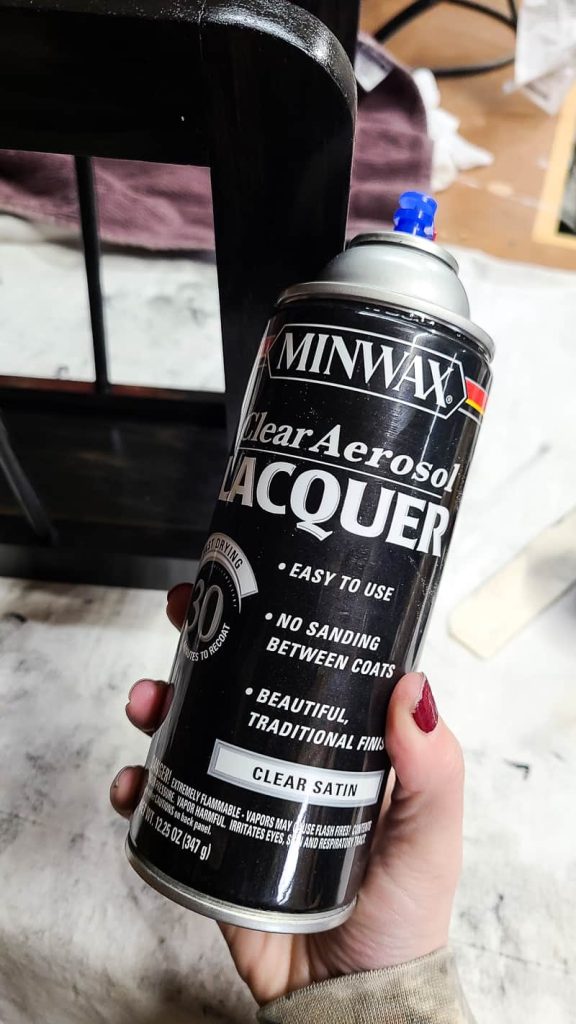 This product is really easy to use and is also fast-drying. I sprayed on several light coats to seal the deal!
Overall, this was a great option that dramatically changed the look of this magazine rack. Gel stain is a great solution to update a piece of furniture that has been previously stained or painted.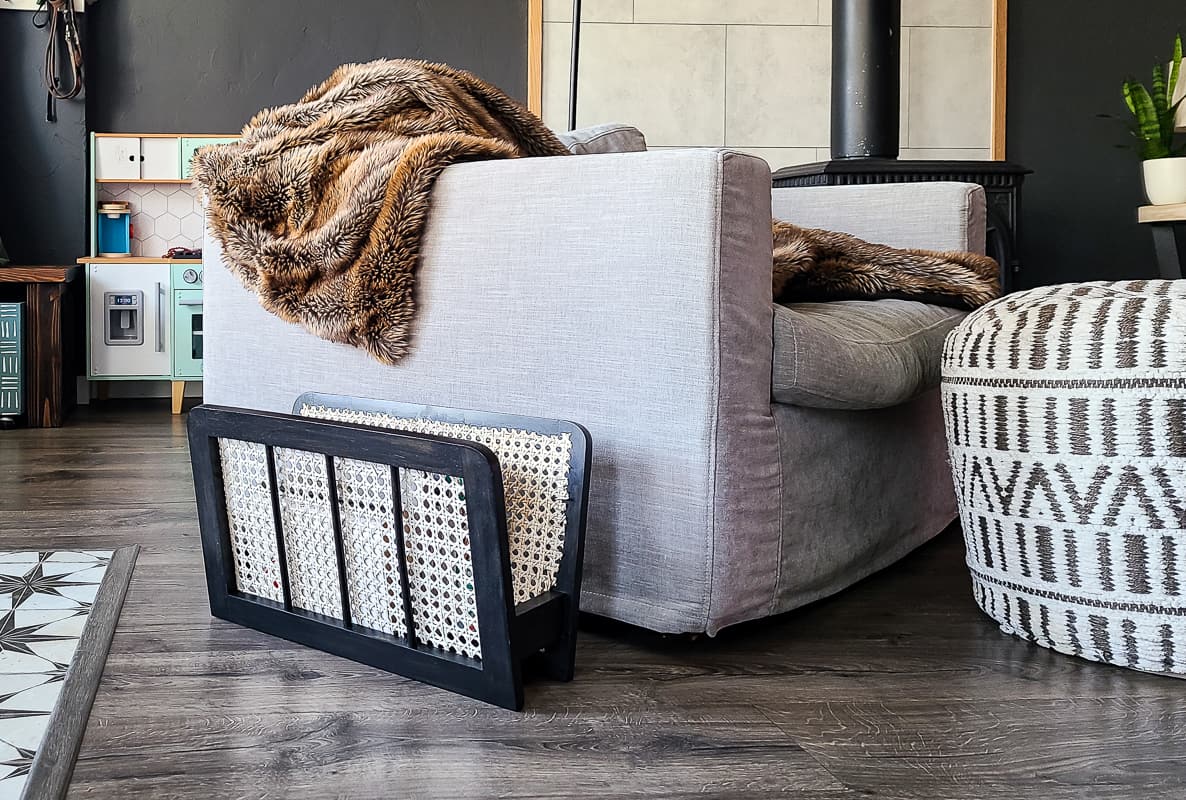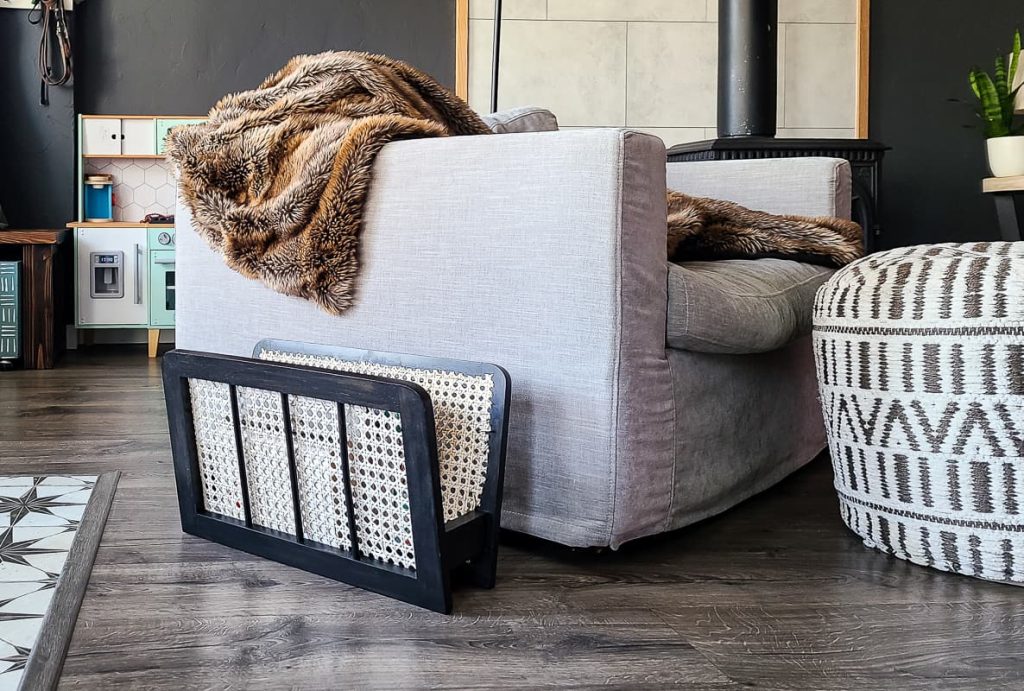 Have you ever used gel stain before?
Let us know in the comments below!