The white kitchen black hardware combination is popular for a reason! It is gorgeous. If you love a kitchen with white cabinets, you definitely need to pull in some black hardware for a good contrast. Get inspired with these 18 kitchens!
Even though more colorful kitchens (like green kitchens) are becoming more and more popular, the white kitchen trend isn't going anywhere!
A kitchen with white cabinetry really lightens and brightens the space. And there's simply nothing better than the contrast of black hardware on white kitchen cabinets.
In fact, most people agree because 90% of the white kitchens that I see have black hardware. The combination is popular for a reason!
If you're looking to do a kitchen makeover with white kitchens and black hardware (or you just want to dream a little bit), prepare to be inspired today! These 18 kitchens are SO gorgeous!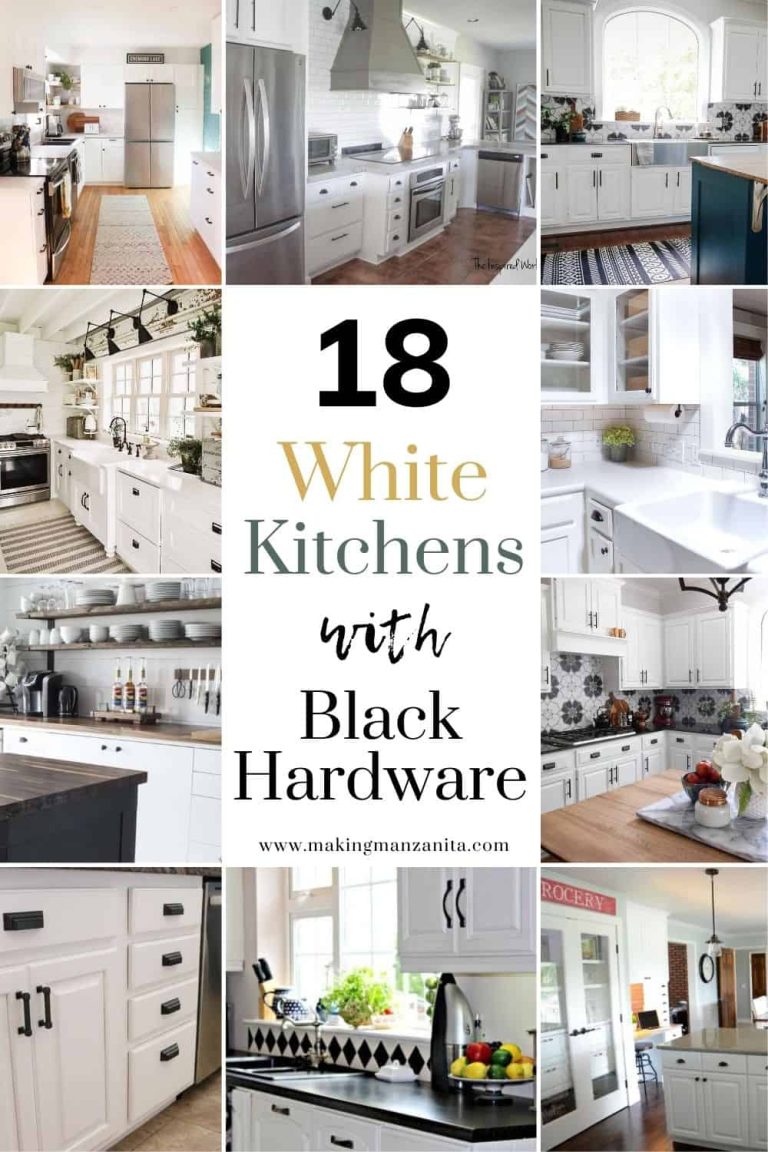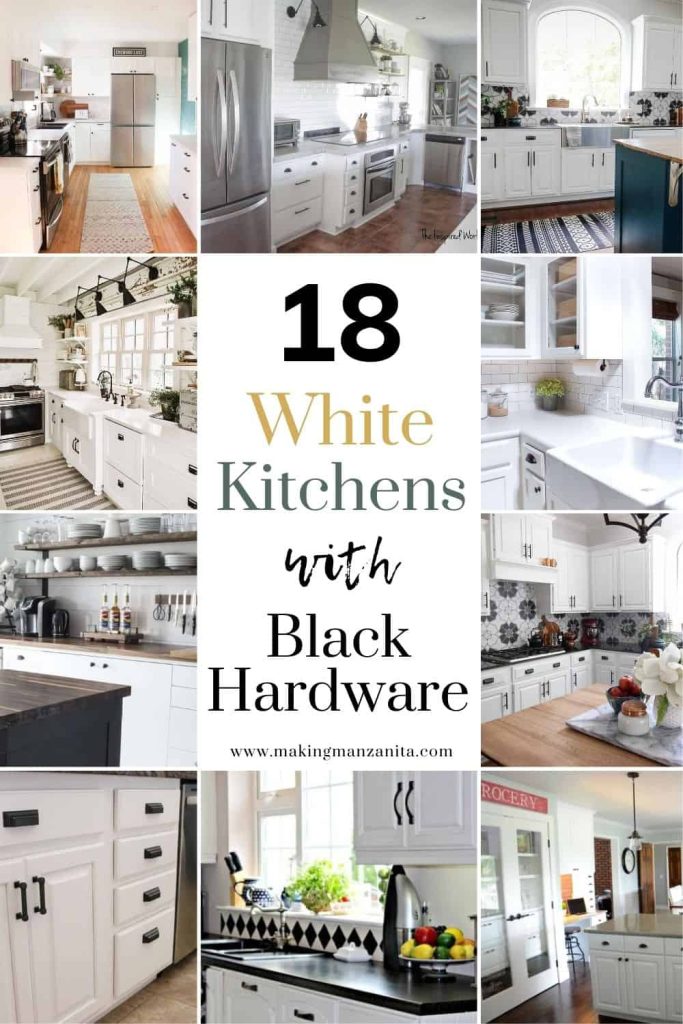 Gorgeous White Kitchens with Black Hardware
Which of these kitchens was your favorite?
Let us know in the comments below!