I loved my little vintage bread box that I found at the thrift store, but it needed some more farmhouse charm. I gave my vintage bread box a chalk paint makeover. Oh, the power of paint!
I'm excited to be joining the ladies that do the monthly unique Thrift Store Decor Upcycle Challenge! Each month, we'll be coming together and bringing you tons of thrifty upcycle ideas to get those wheels spinning. This month I decided to give my vintage bread box (one of my favorite thrifty finds) a little chalk paint makeover.
If you love this vintage bread box makeover, you should check out these other thrift store upcycle projects:
This vintage bread box post contains affiliate links, but nothing that I wouldn't wholeheartedly recommend anyway! Read my full disclosure here.
---
Let's jump right into my vintage bread box chalk paint makeover.
One of the major decisions during our home renovations was choosing our paint color. We decided to go with one paint color in the main living areas and one in the bathrooms for simplicity's sake.
We choose Behr's Fashion Gray as the main color in our living spaces (learn more about Behr Fashion Gray paint color here) and Behr's Burnished Clay in our bathrooms.
Although I absolutely love our paint color, it is an adjustment after living with only white and tan walls in the past. I now find myself leaning towards lighter-colored decor since our walls are darker.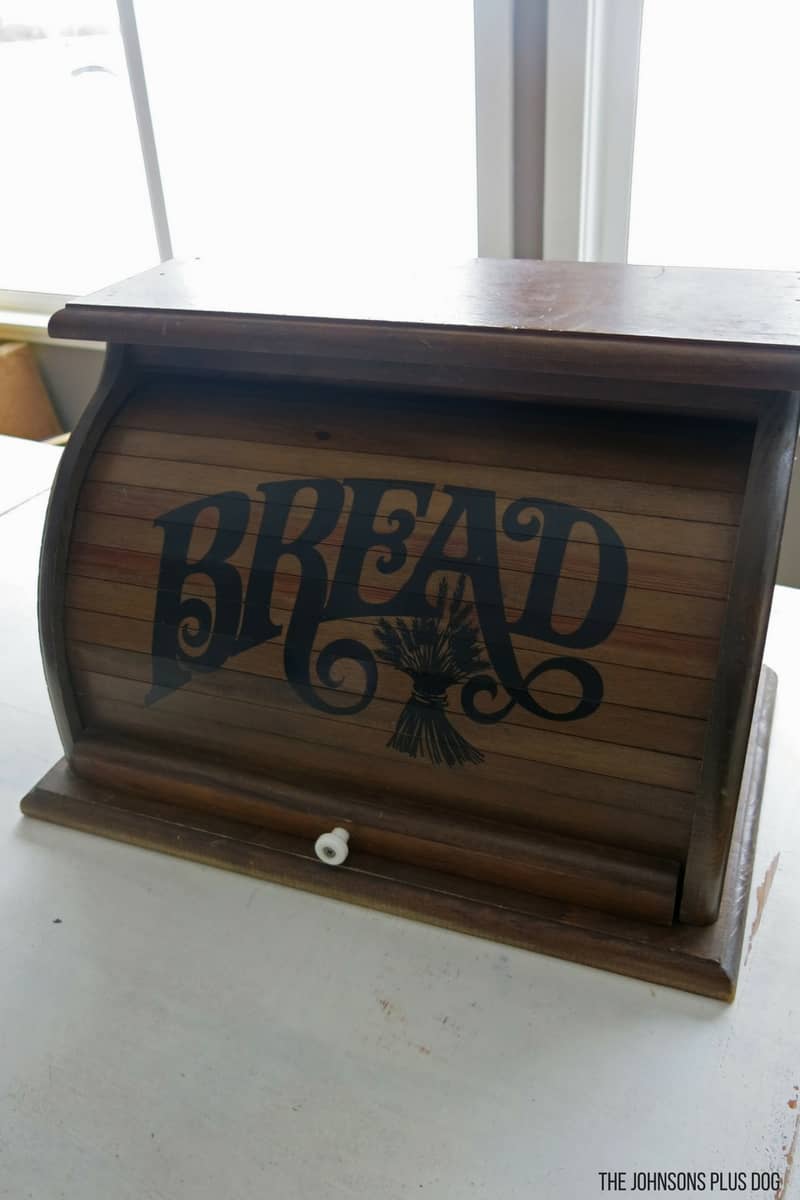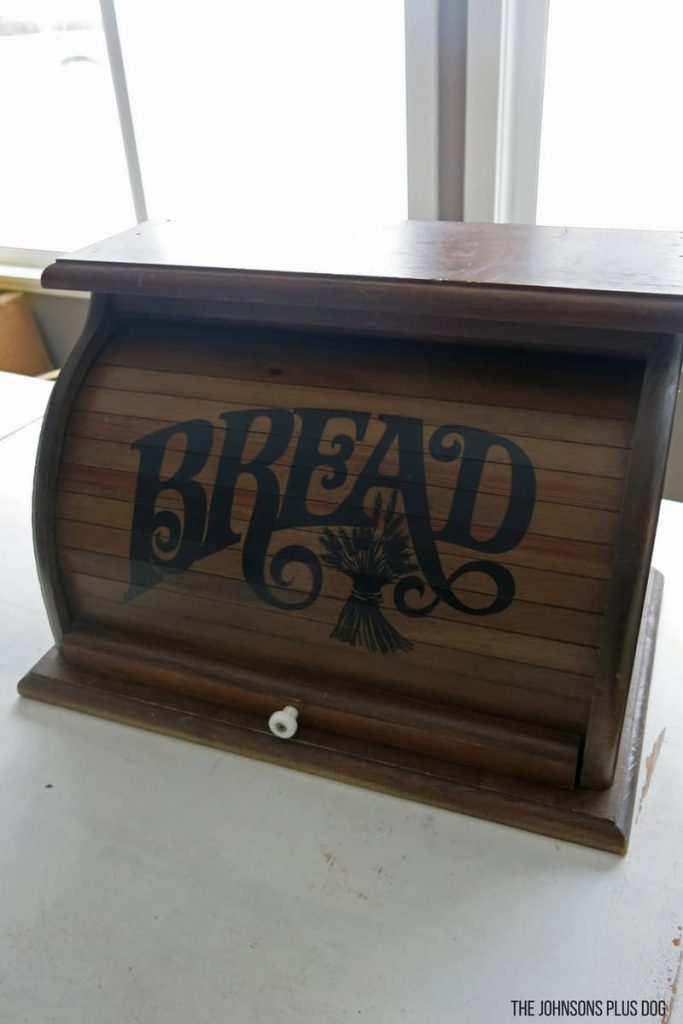 Logan and I stumbled across this awesome vintage bread box at Goodwill and a few years ago and fell in love with it. After bringing it home, Logan did some work on the base that was warped a bit, but then we left it as is….for three years.
When I got invited to participate in this thrift store challenge, I knew I wanted to tackle giving this bread box a little chalk paint makeover.
Vintage bread box makeover: video tutorial
Supplies for vintage bread box makeover:
Step 1: Paint the vintage bread box with chalk paint.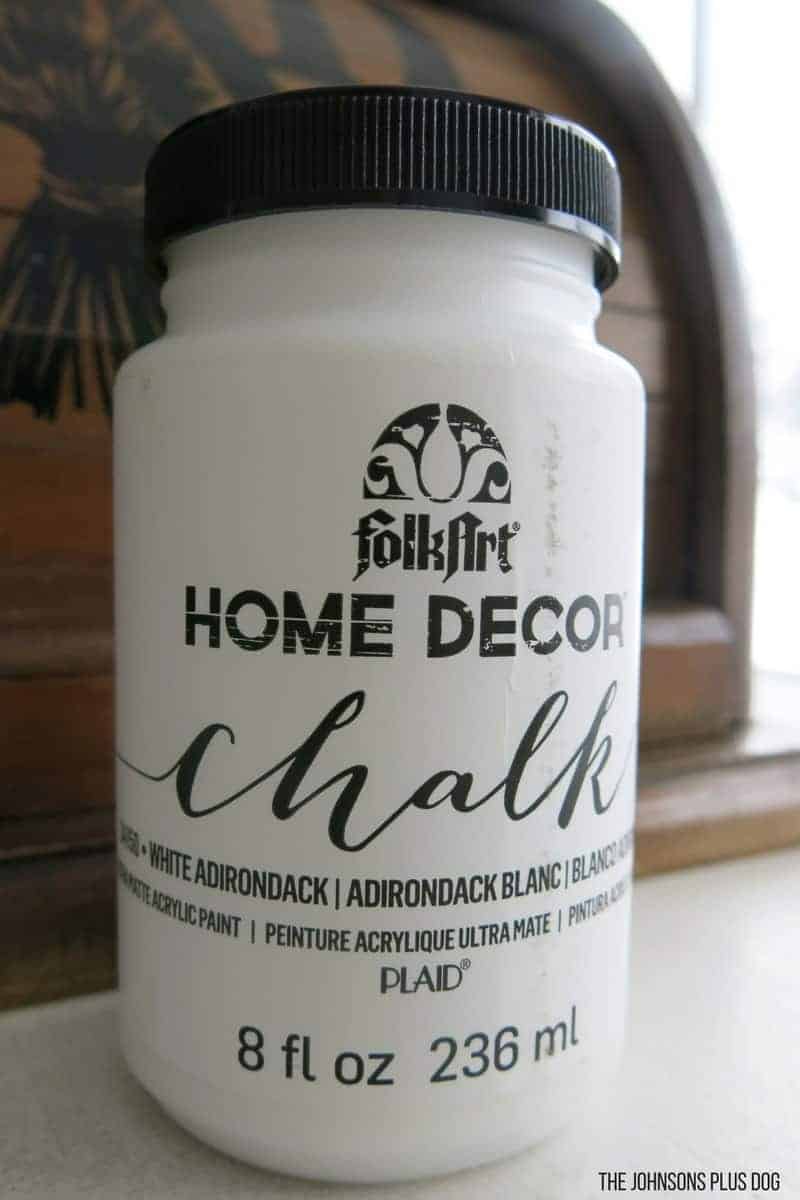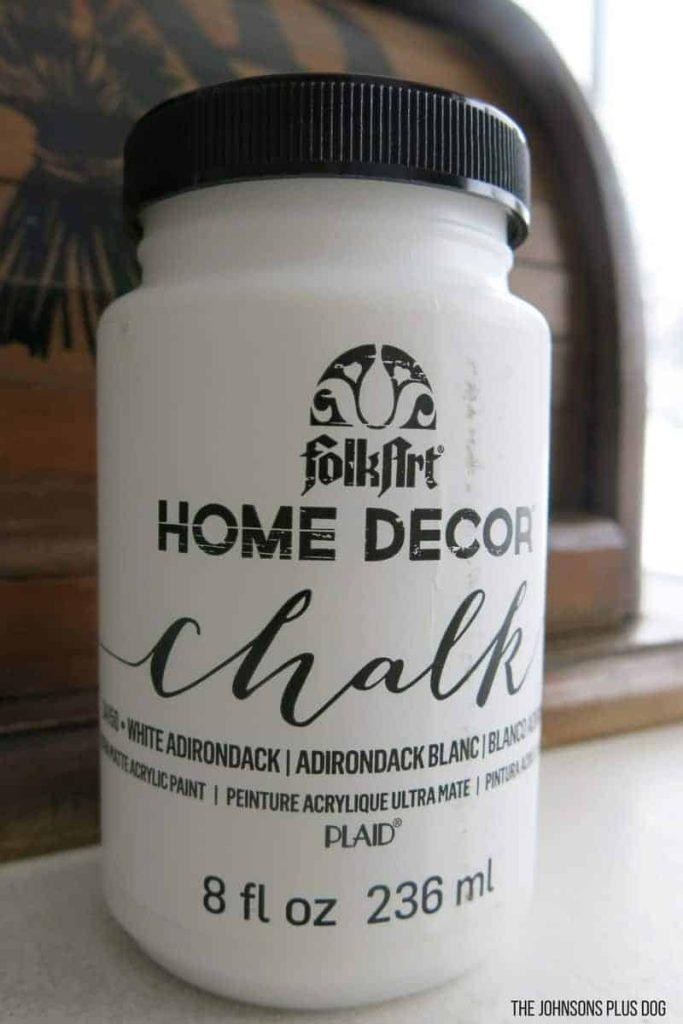 I decided to try out the Folk Art brand of chalk paint and chose the color White Adirondack. We also used this paint on this farmhouse centerpiece project!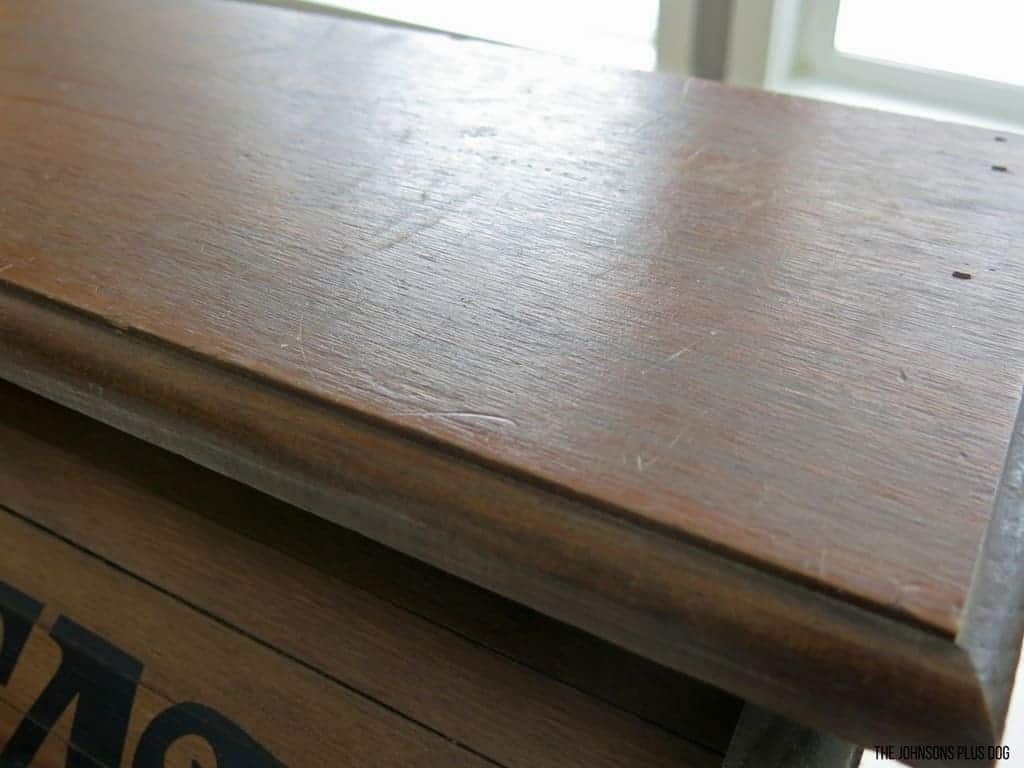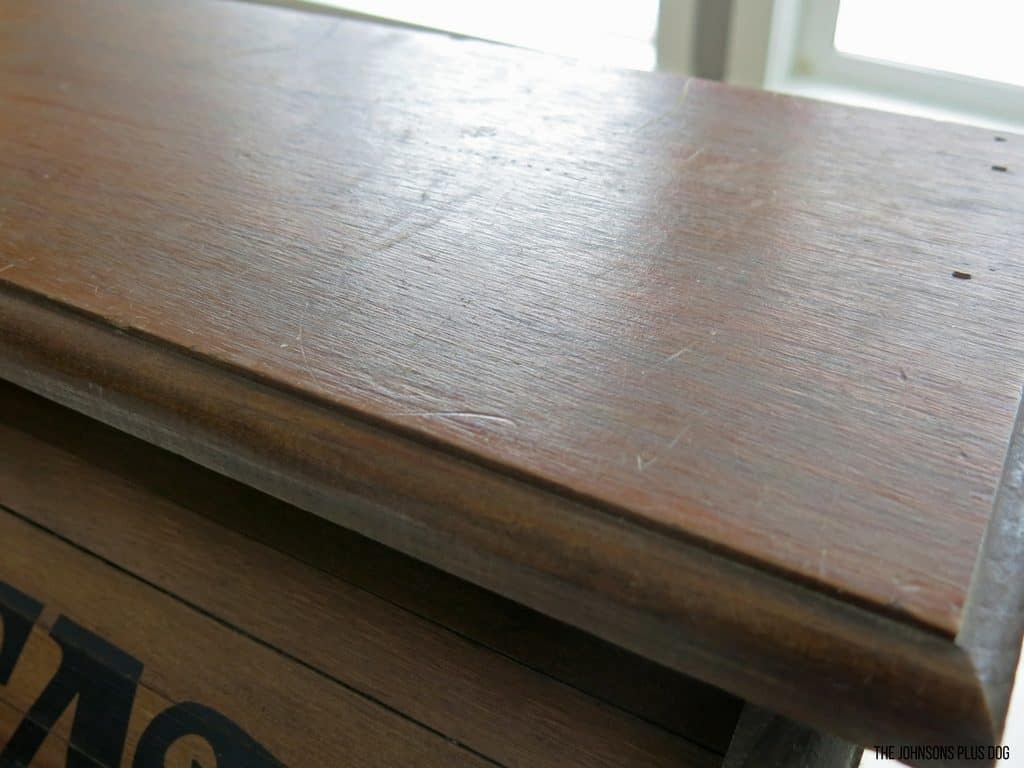 If you haven't tried out chalk paint yet, one of the perks is that you don't have to do any sanding before you start painting. This makes it perfect for upcycling thrift store projects and furniture makeovers – which usually come with their fair share of dings and scratches, like our bread box. This vintage bread box chalk paint makeover covers up all those!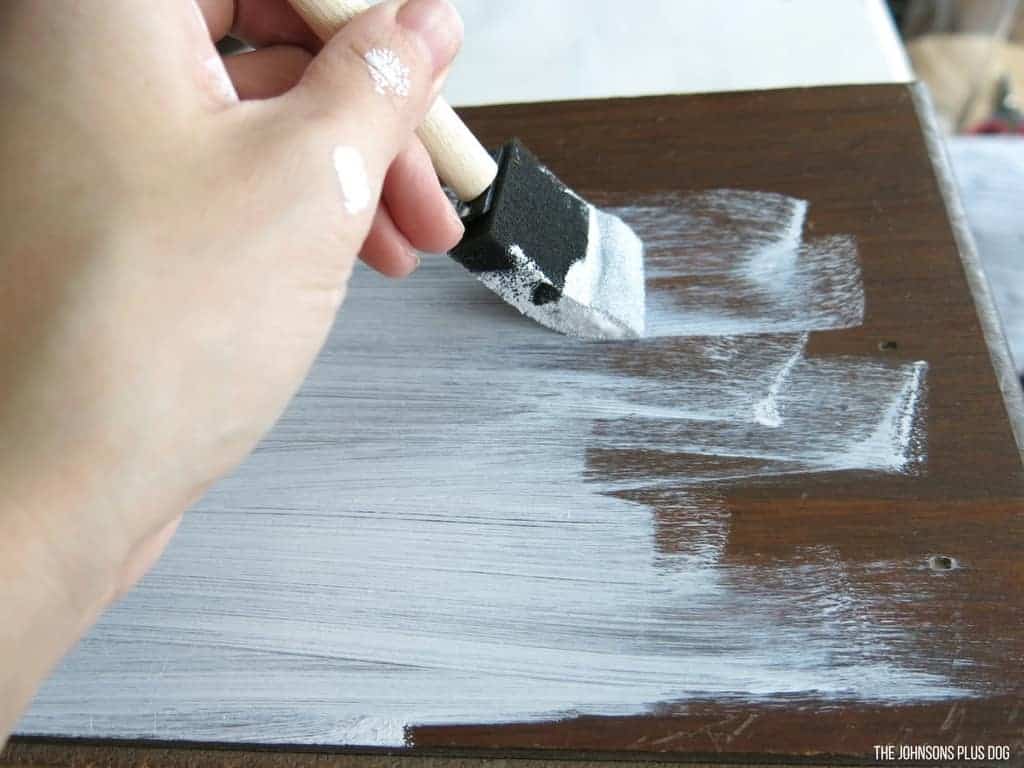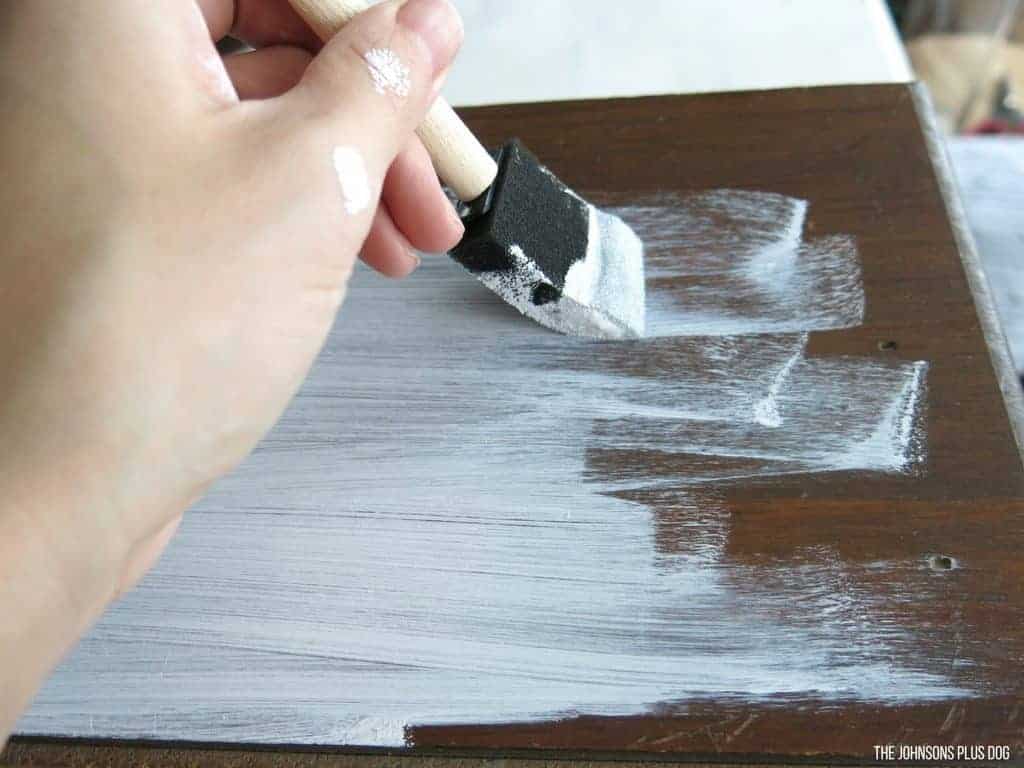 I used a simple foam brush to apply the chalk paint.
I wasn't sure how many coats we were going to need on the vintage bread box. Here it is after one.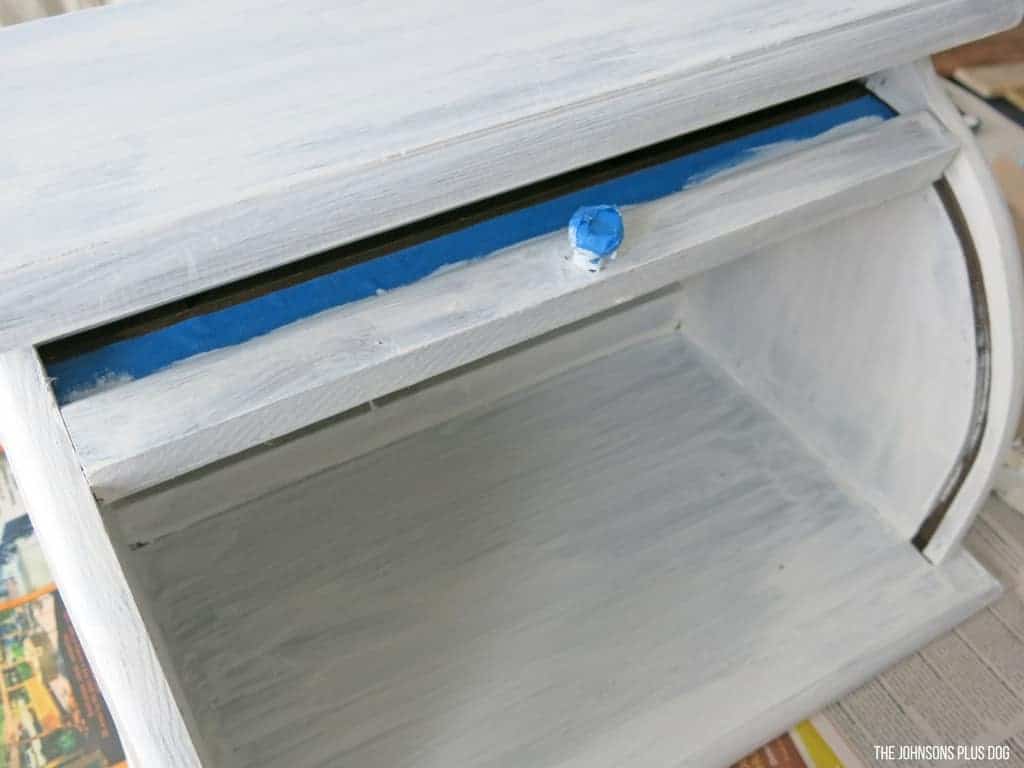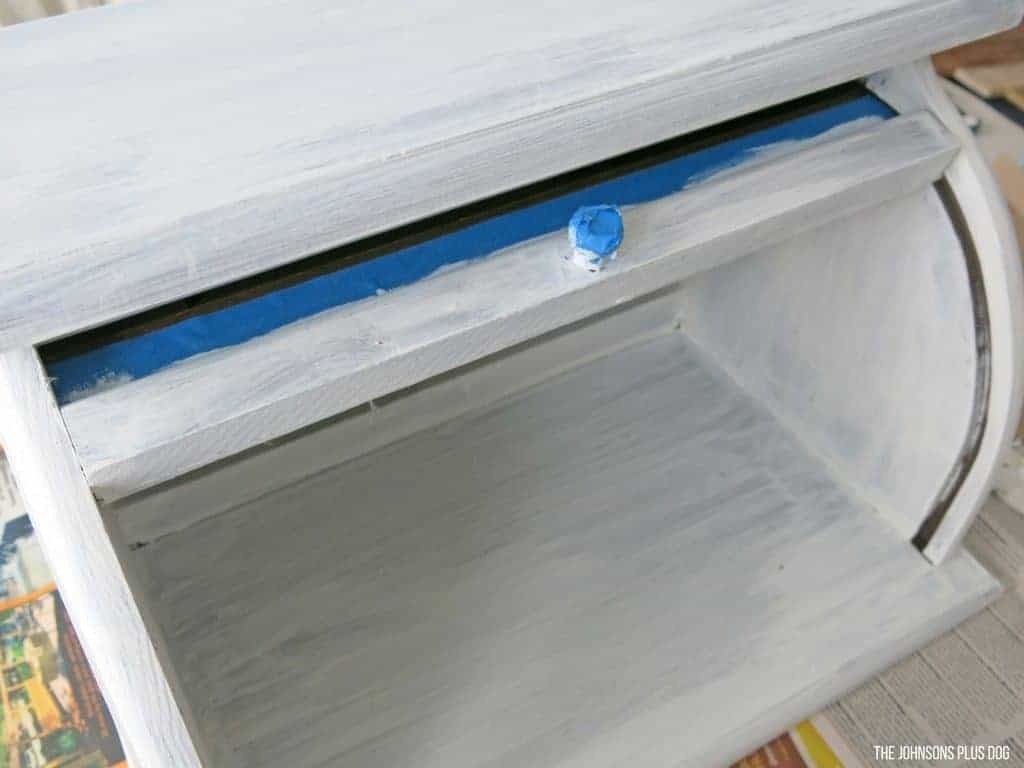 And after 2 coats…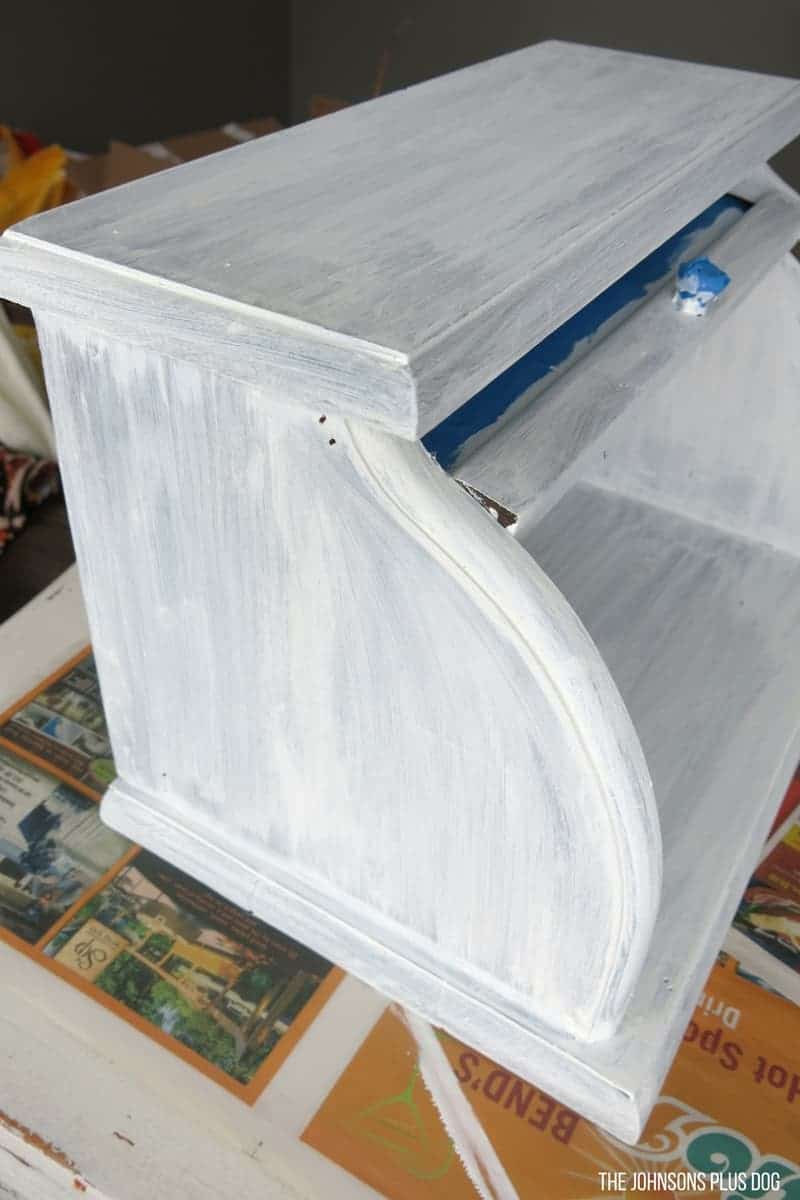 I decided on three coats.
Step 2: Distress the vintage bread box.
I distressed the vintage bread box using a sanding block. I lightly sanded the whole thing and then did extra around the edges for the distressed farmhouse look that I was going for.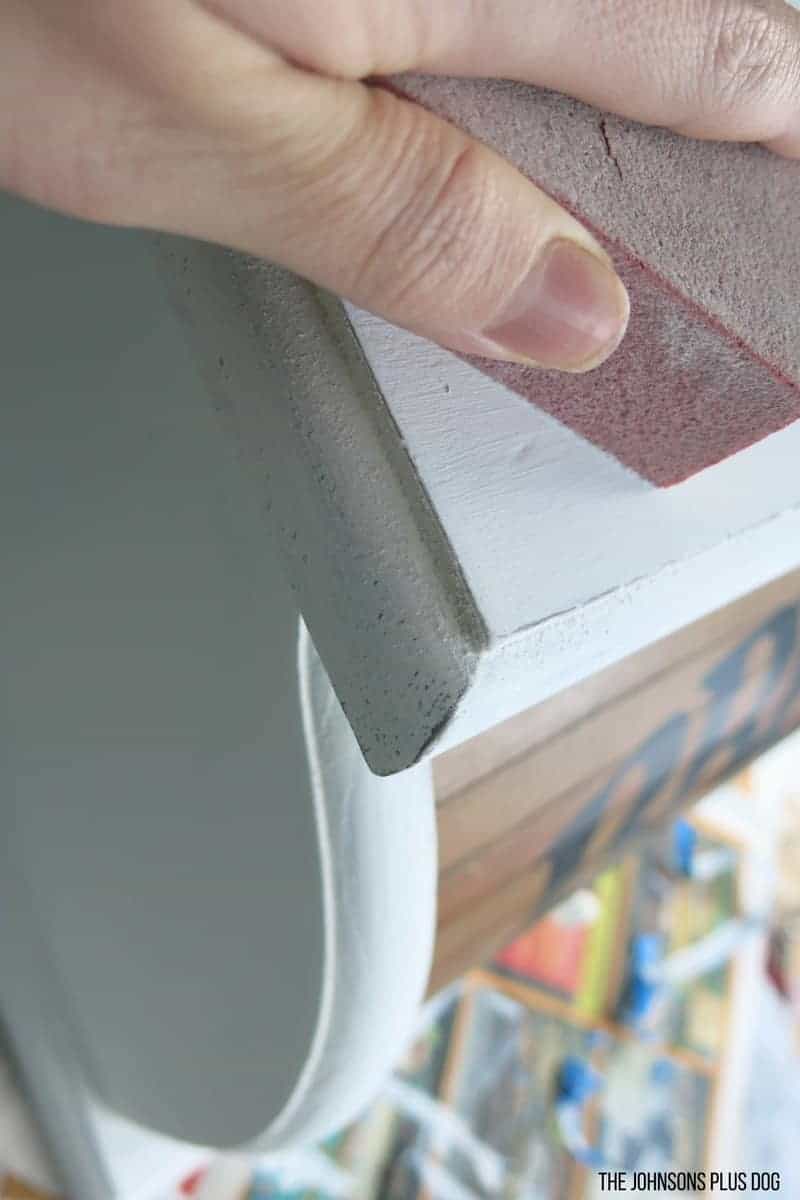 Step 3: Apply the finishing wax.
I finished by applying Minwax Finishing Wax using a wax brush.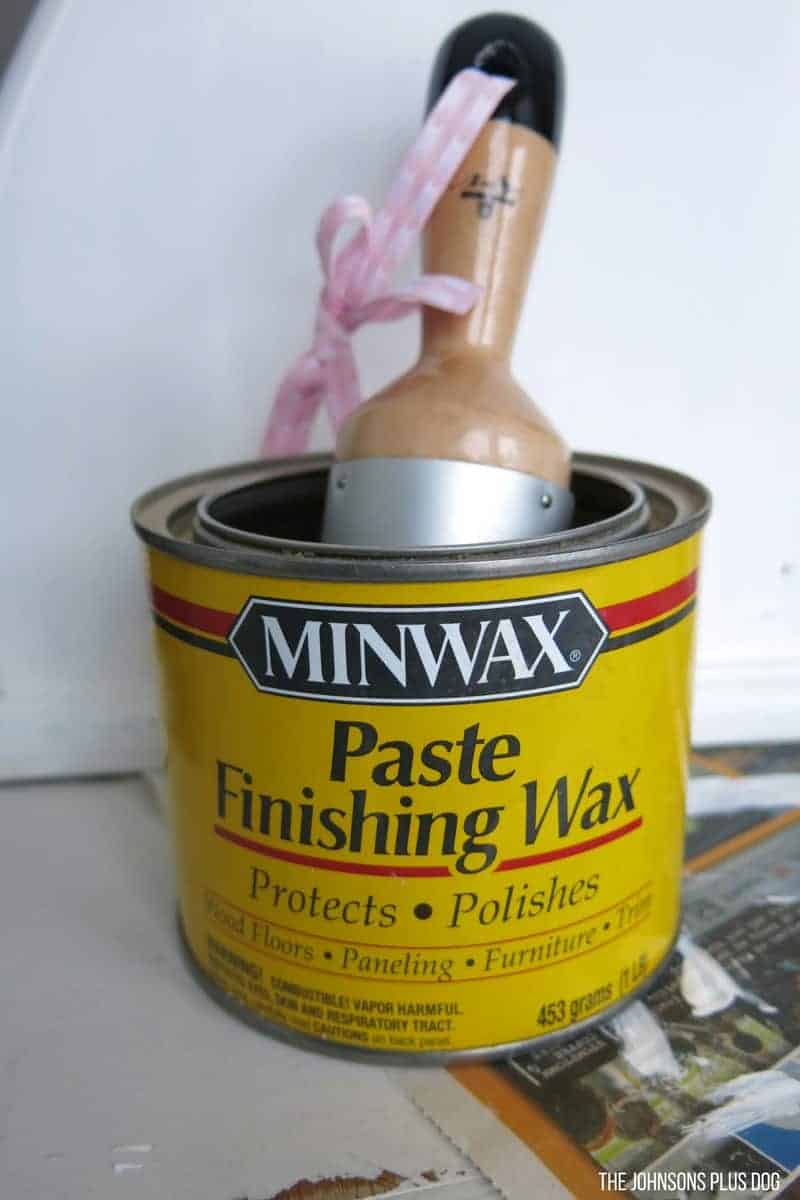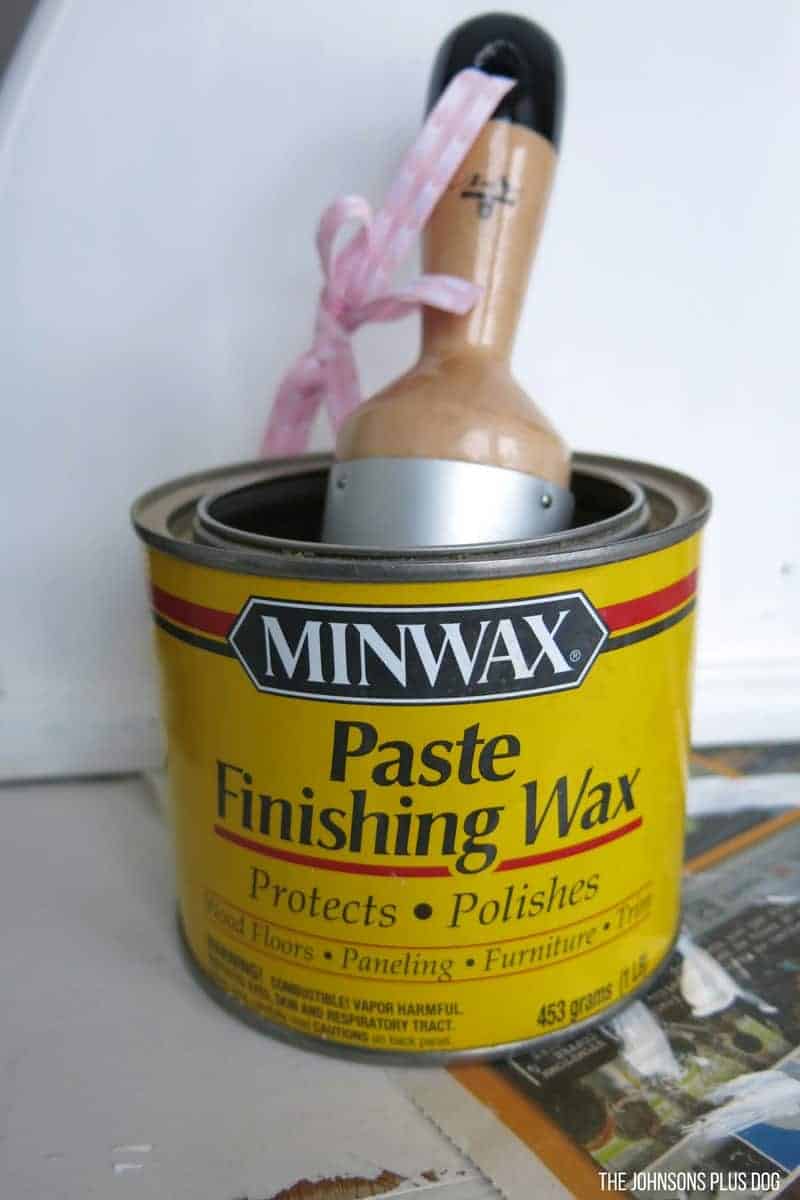 I love how it turned out, what do you think? The painted vintage bread box really brightens up this little corner of my kitchen.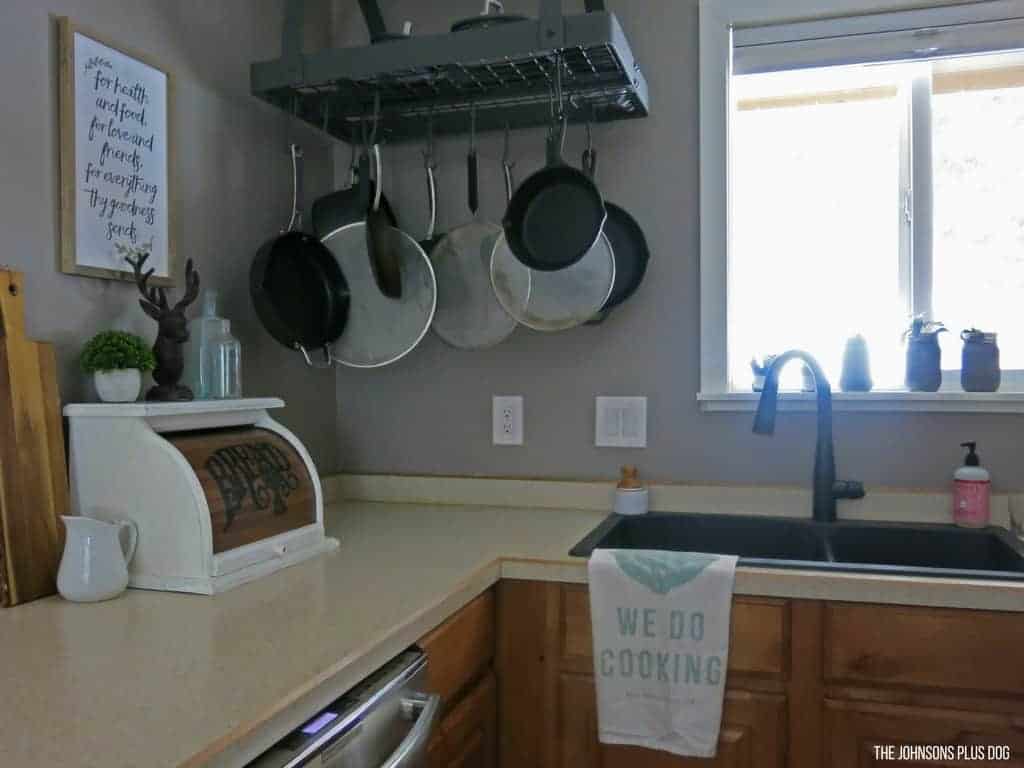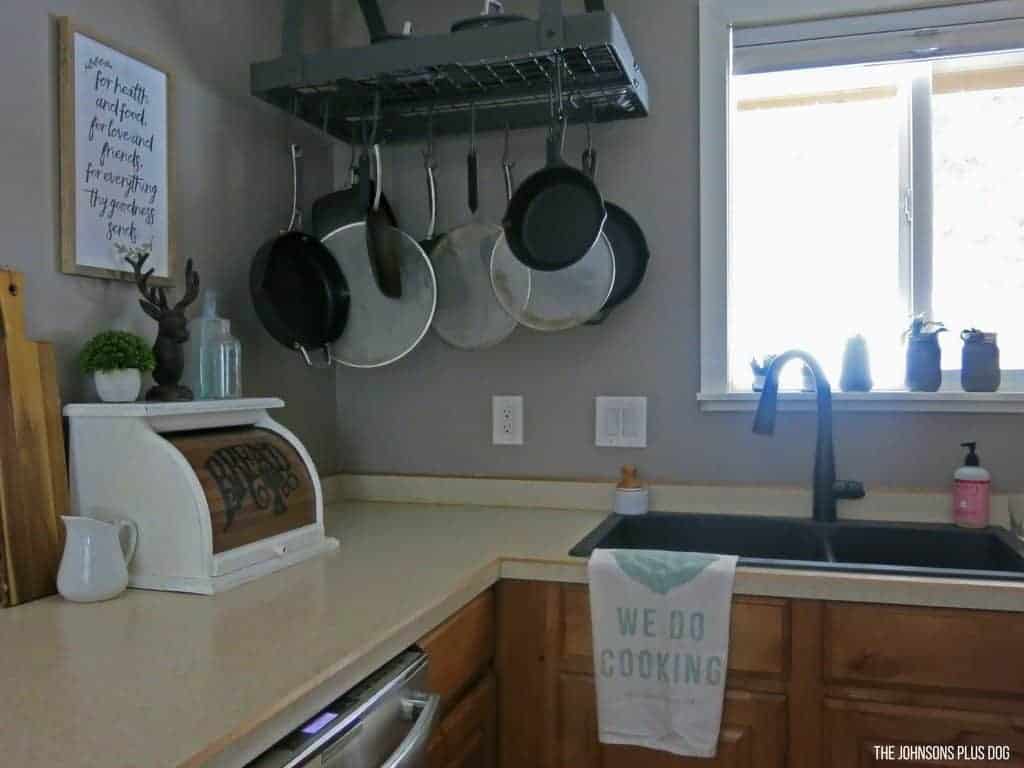 I love our pot rack we added during our renovation of this area. There was a big, bulk corner cabinet there before. Removing the cabinet really opened up the space. (You can see more of the before and after home renovations of this project and more here).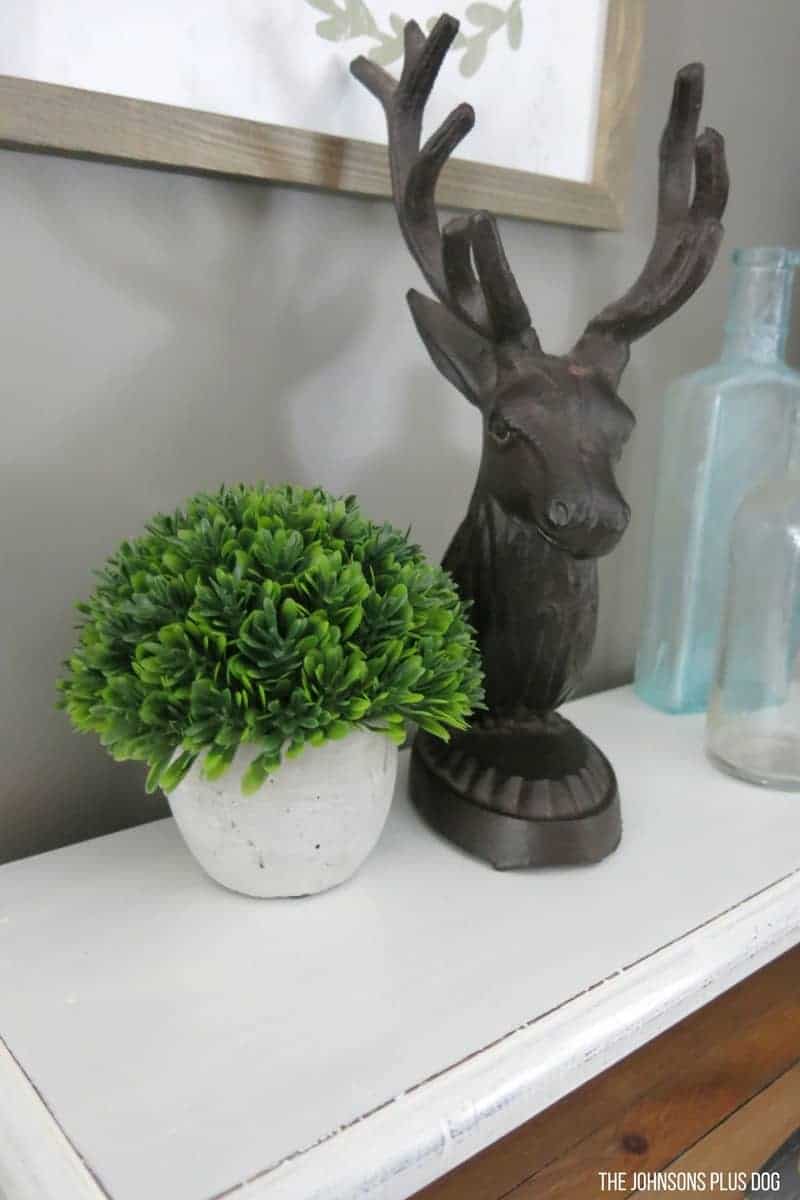 I always get lots of questions about this sign when I post this area on Instagram, so let me save you the trouble. This adorable sign is from Hobby Lobby, but the last time I was there I saw it marked down on clearance and now I can't find it on their site, so I'm guessing it's long gone!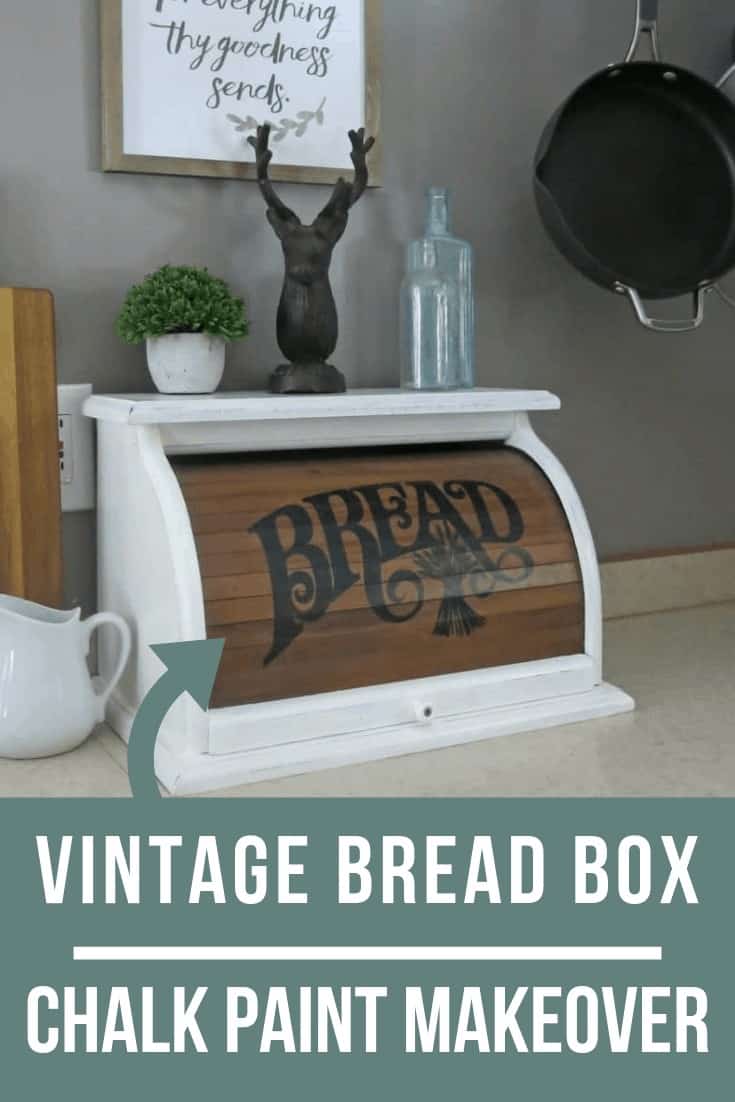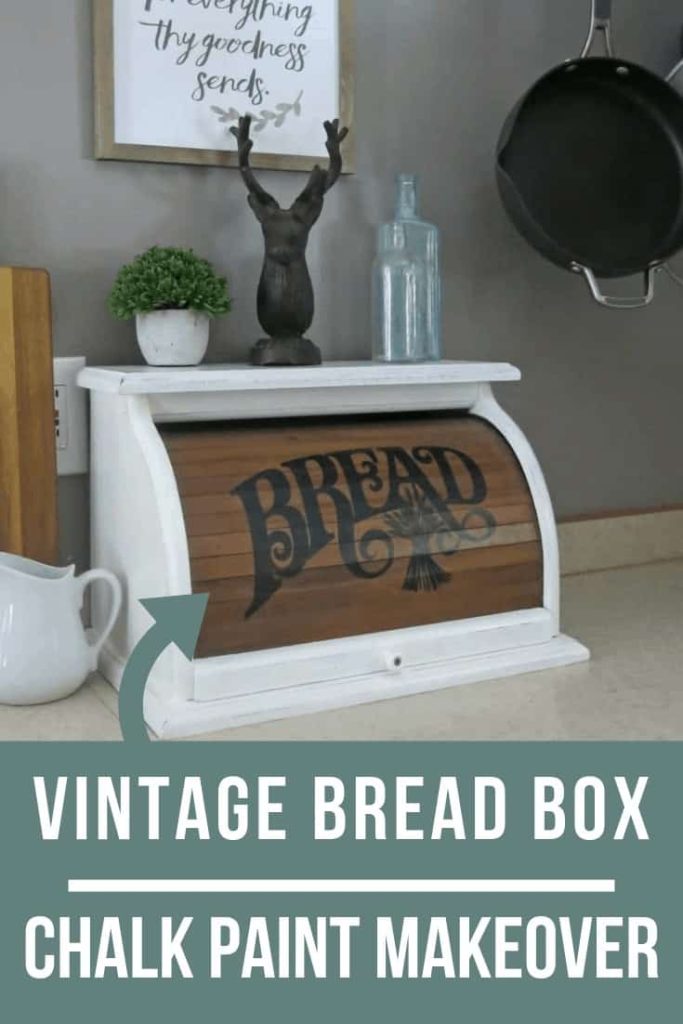 ---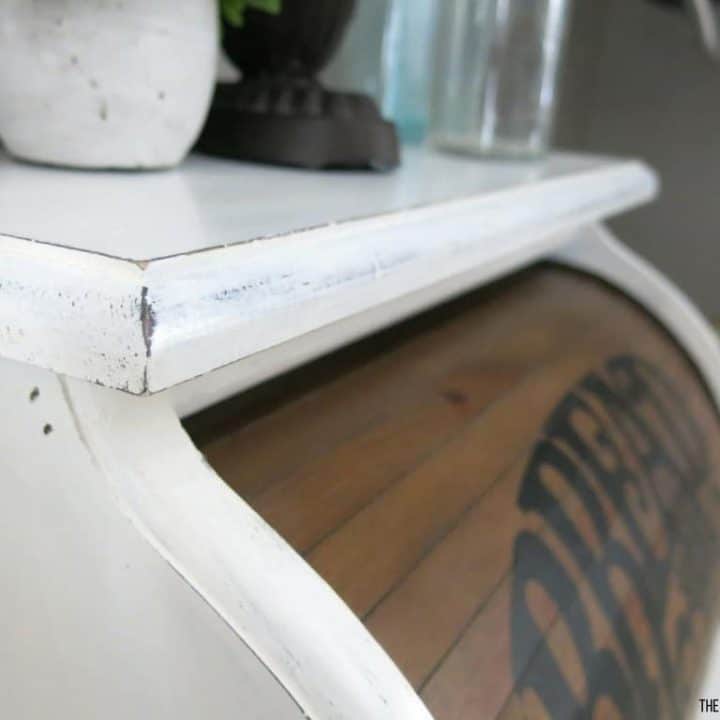 How To Do A Vintage Bread Box Chalk Paint Makeover
Sometimes, you find the perfect thrifted vintage find, but it needs a little TLC. Here's how I gave this vintage bread box a farmhouse-style makeover with chalk paint.
Instructions
Apply chalk paint.
Distress the vintage box with sanding block.
Apply the finishing wax.