Get your kitchen more organized! Learn how to store your cutting boards! Discover creative storage and display ideas for your cutting boards that'll make your kitchen not just practical but Pinterest-worthy.
We spend a lot of our time in the kitchen chopping and slicing, so we must have a sturdy surface on which to work and protect our countertops from scratches.
Cutting boards also sometimes double as serving ware, displaying our pretty charcuterie boards! Whether you're slicing, dicing, chopping, or serving a cutting board is a necessity in the kitchen. Because of their durability, they can make the most important tools in your kitchen.
Although we all know that cutting boards are useful and necessary kitchen items, did you know that most of them can also be unique works of art? We'll also cover some ways to display your cutting boards in your kitchen so they become not only tools but decor!
This how to store cutting boards guide contains affiliate links, but nothing that I wouldn't recommend wholeheartedly. Read my full disclosure here.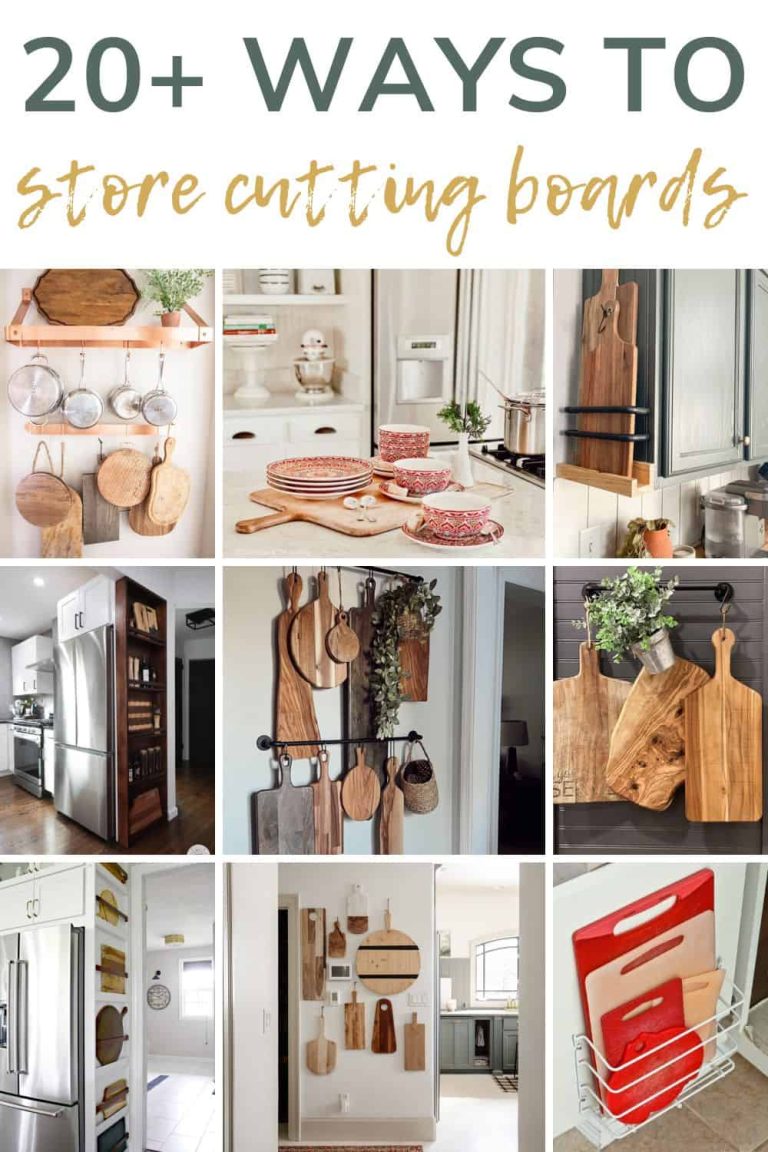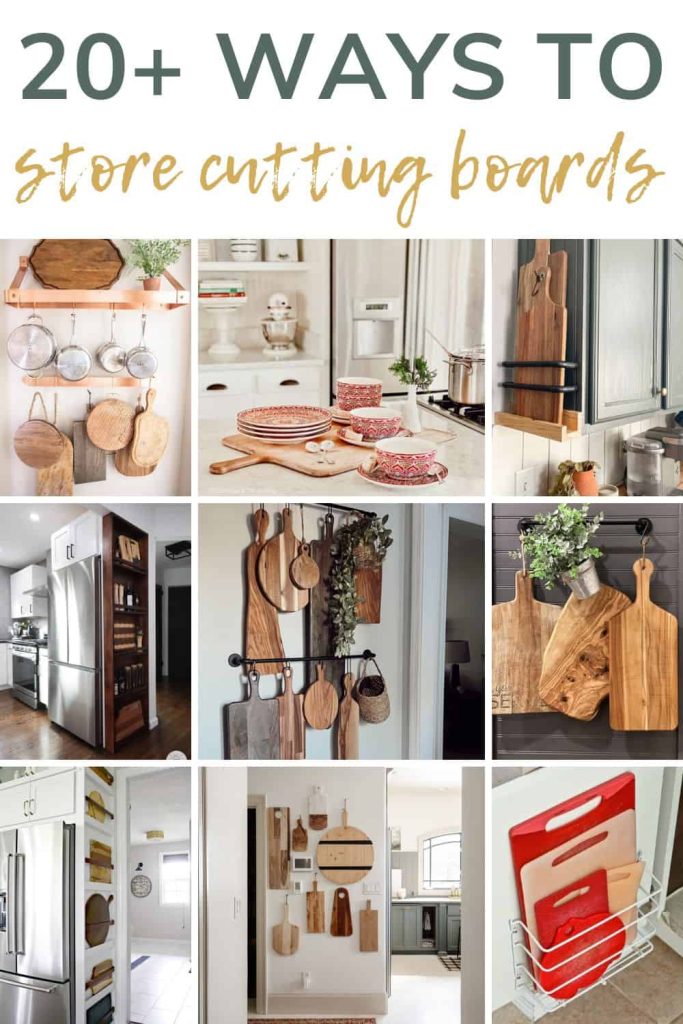 How To Store Cutting Boards
In this guide on how to store cutting boards, we'll delve into effective ways to organize them (and display them) so you have easy access. The goal is to improve the overall functionality and aesthetics of your kitchen space.
Remember that a well-organized kitchen isn't just about functionality; it's also about elevating your kitchen's aesthetics. These solutions not only keep your cutting boards within arm's reach but also add a touch of personality to your kitchen.
Whether you prefer the rustic charm of a wooden wall rack, the modern sleekness of a wire basket, or the versatility of a pull-out drawer, there's a solution that suits your style and space.
Which of these ideas for how to store cutting boards is your favorite?
Let us know in the comments below!