Learn how to store Tupperware and food storage containers in your kitchen. Say goodbye to clutter and hello to convenient and efficient food storage.
Food storage containers are a must-have in any household! Everyone has leftovers, right? Food storage containers also come in handy when you're bringing food to friends.
If you can't find a container to fit leftovers, or if your packed lunch is unwieldy or messy because of the jumble of lids in your kitchen drawer, it's time for something new. The messiness of clogged cabinets with piles of food storage containers and stacks of lids can make your kitchen feel chaotic!
However, storing and organizing Tupperware can be relatively easy. That's where organizers and having a good system comes in. Storing your Tupperware efficiently is essential to keep your kitchen organized and maximize available space in your cabinets or drawers.
This article about how to store Tupperware contains affiliate links, but nothing that I wouldn't recommend wholeheartedly. Read my full disclosure here.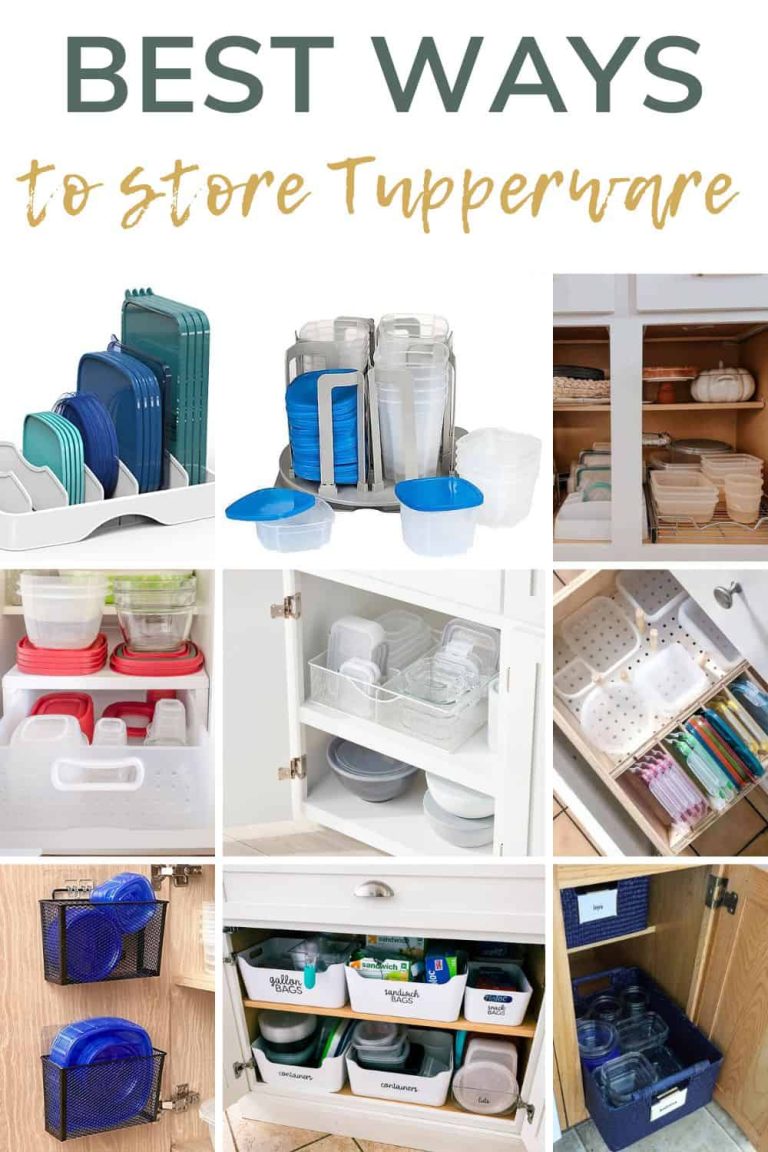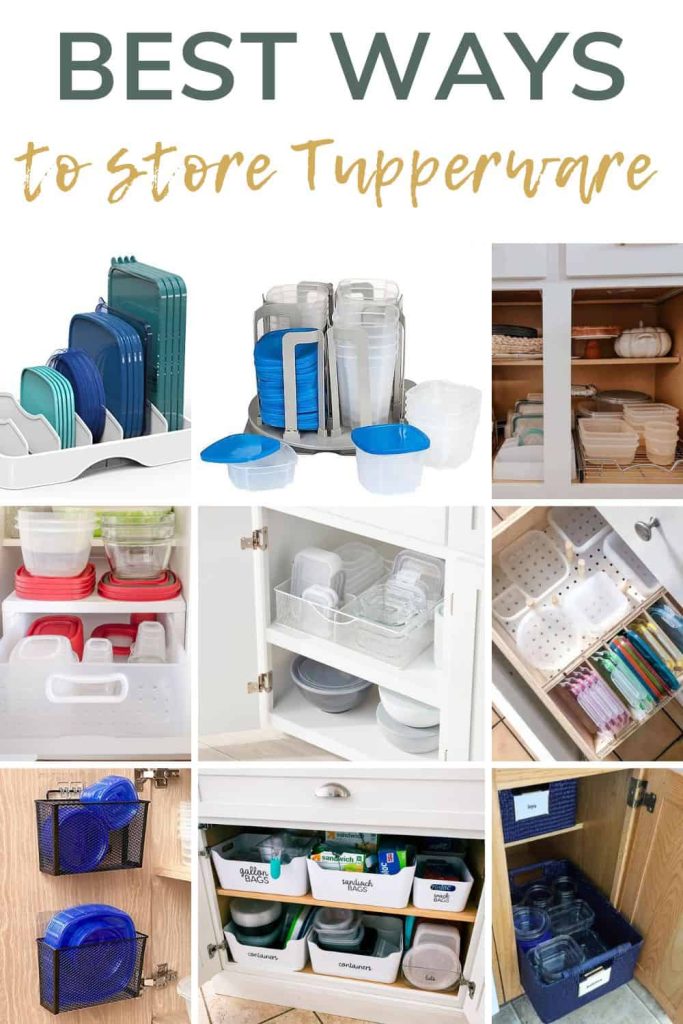 How to Store Tupperware: Creative Ideas To Organize Your Kitchen
To ensure that your Tupperware is easily accessible it can be helpful to easily be able to find the matching lids that belong with each container. I've rounded up my favorite ways for how to store Tupperware in your kitchen effectively and efficiently. Let's get organized!
Whether it is a cabinet or drawer, the Tupperware spot is an area of our homes that many struggle to keep organized. If organizing your Tupperware collection is challenging, we hope you were inspired by the ideas we shared today!
Which one was your favorite?