Are your pots and pans a mess in your kitchen? These ideas for how to organize pots and pans will help keep your kitchen looking great while making it easy to find what you're cooking with.
Every kitchen needs pots and pans, but storing them is usually challenging. Most are too large for standard drawers, and you may not want to dedicate valuable counter space to something that sits there gathering dust most of the time anyway. But you don't want to hide them too far away because, ideally, you want them close to the stove so they are easily accessible while cooking.
Because pots and pans come in a wide range of sizes and shapes and you need so many different kinds, it can be challenging to store them all away so that each one has its own home – especially if you have a small kitchen.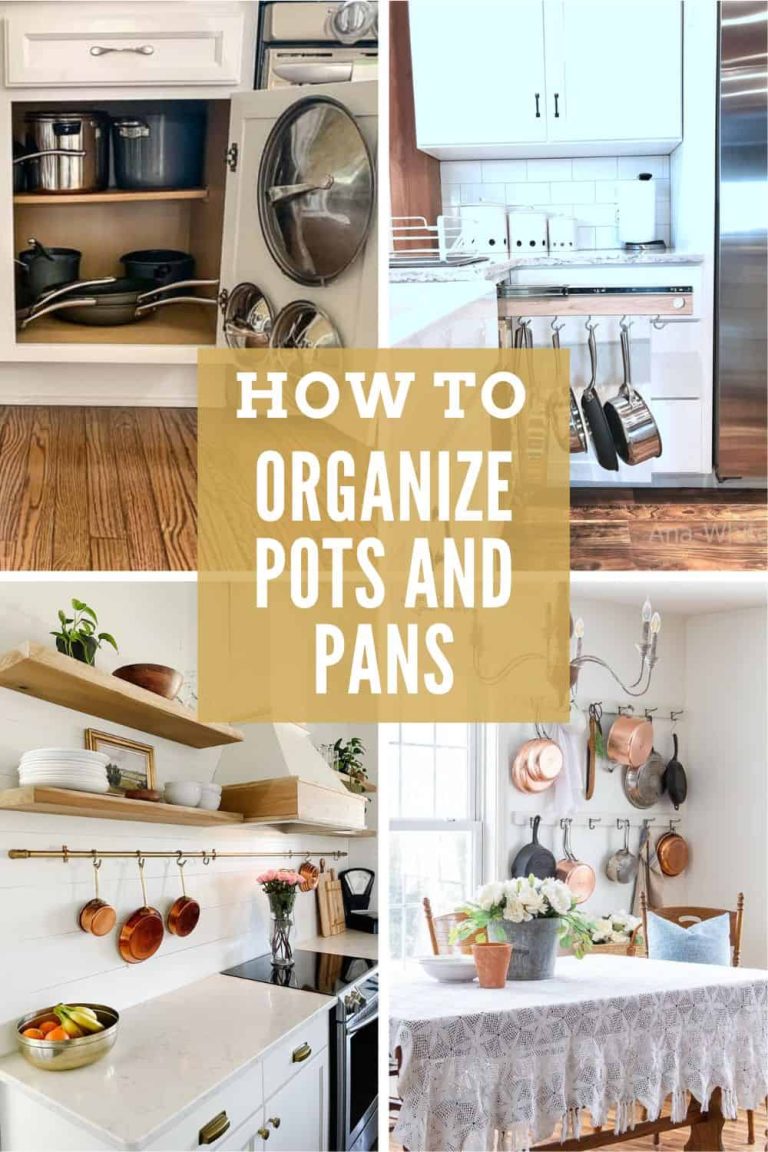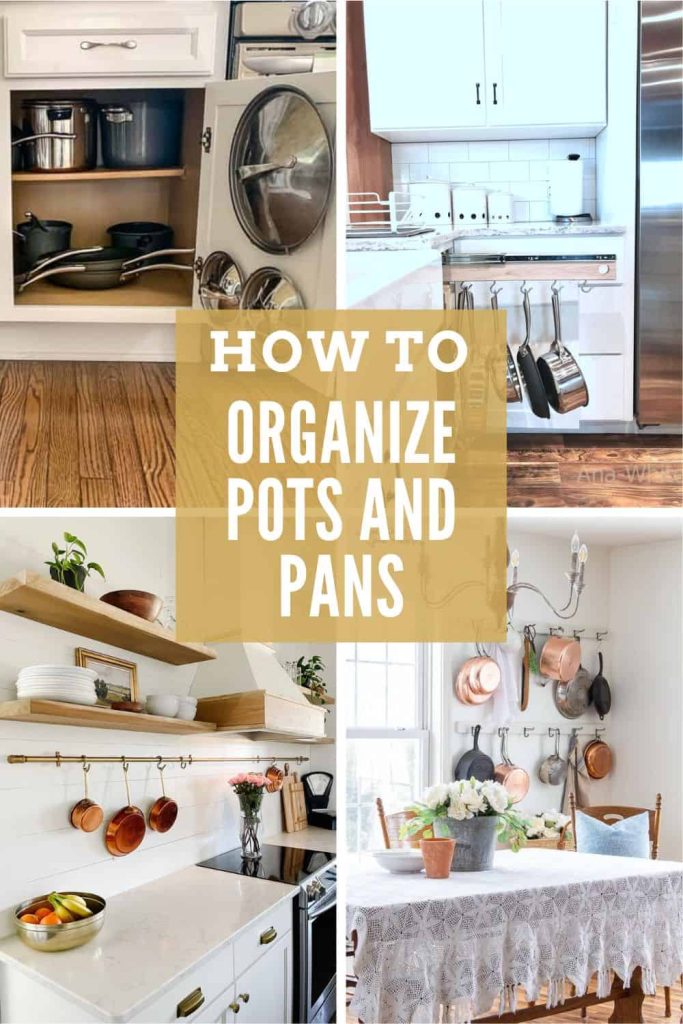 How To Organize Pots and Pans In Your Kitchen
Are you on a mission to figure out how to organize pots and pans in your kitchen? You're in luck today because I've rounded my favorite ideas! These kitchen storage ideas will help you clear the clutter and keep your pots and pans where they belong. There are plenty of ways to keep pots and pans neat, organized, functional, and stylish, which you'll see below. Whether you're dealing with big or small spaces in your kitchen, I'm sure you'll find a solution that works for you! 
In the end, finding a good organizational system for your pots and pans (and the lids) is going to be different for everyone. Everyone has a different kitchen setup, so that's why I tried to find a lot of different types of ways to organize pots and pans. The challenges of storing essential kitchen tools, like your pots and pans, are real. It's all about efficient use of space and easy access to cookware!
When organizing your pots and pans, you may also decide to donate some unused or unwanted pieces. Charities and thrift stores would be happy to receive them! So start organizing the pots and pans today. Once you get started, you'll be surprised at how good it feels to have your kitchen put back in order!
Whether you use hanging pot racks or pull-out drawers to organize your pots and pans in your kitchen, it is easier for you to find what you need when cooking! Just think about all that time spent searching for that missing pot or pan that you'll be getting back! Try one of these pot and pan storage solutions that can help you keep your kitchen clutter-free and make cooking much more efficient.
Which of these ideas was your favorite? Let us know in the comments below!