This baby girl nursery with boho farmhouse style complete with white nursery furniture and a green board and batten accent wall is adorable! Come see a tour of the room and get tons of baby girl room ideas.
For your convenience, all room sources are linked at the bottom of post!
Well, Quinn is 15 months old. So, it is about dang time that I finally get around to showing you the final reveal of her boho nursery.
Want to see our other renovation projects? Check out our full home tour here!
First, let's take a trip down a memory lane and remember just everything came into creating Quinn's nursery.
Now hopefully you'll give me some grace here because remember we built this room out from scratch…. Like literally this room didn't even exist in the 3rd trimester of my pregnancy.
When we moved in, this area was a 2nd living room. The left side of the room became Quinn's nursery, the left size turned into our master closet & the kid's farmhouse bathroom.
This post contains affiliate links, but nothing that I wouldn't wholeheartedly recommend anyway! Read my full disclosure here.
Before: The Room That Will be Our New Baby Girl's Farmhouse Style Nursery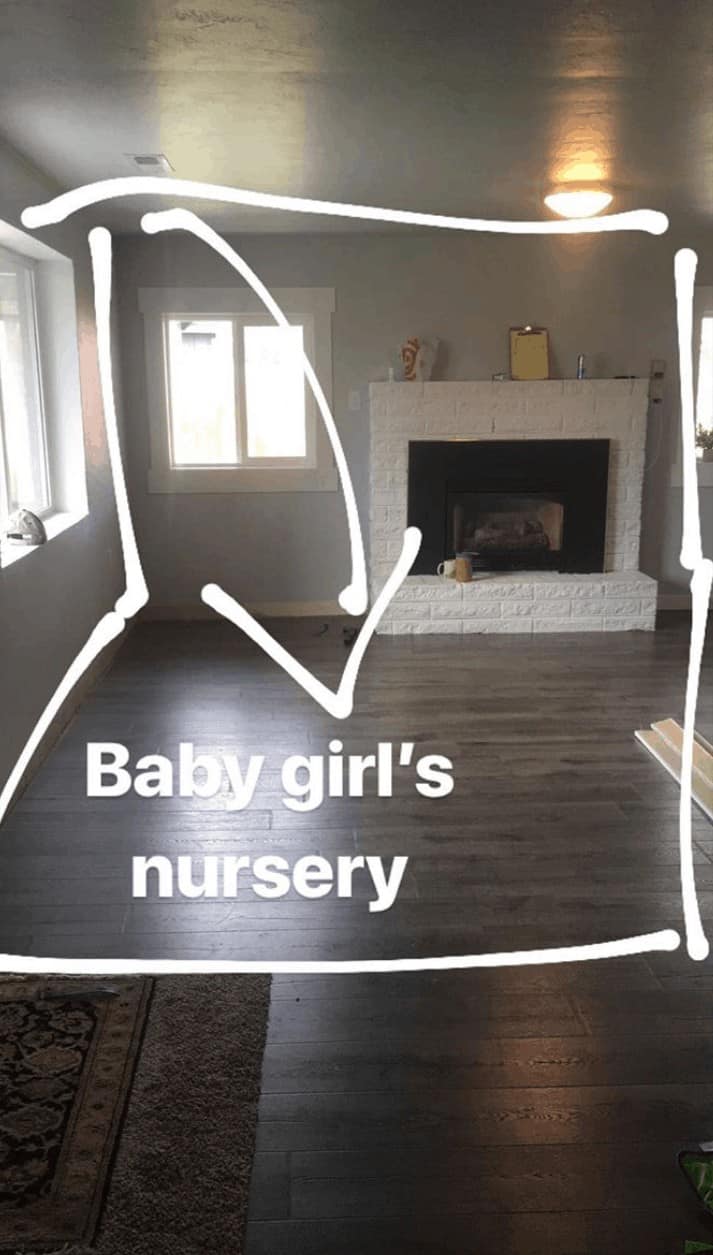 The Nursery Build Begins: Installing Walls & Refinishing the Hardwood Floor.
We started by ripping out the fireplace. Building walls. Framing doors. Drywalling. Ya know, realllll fun stuff.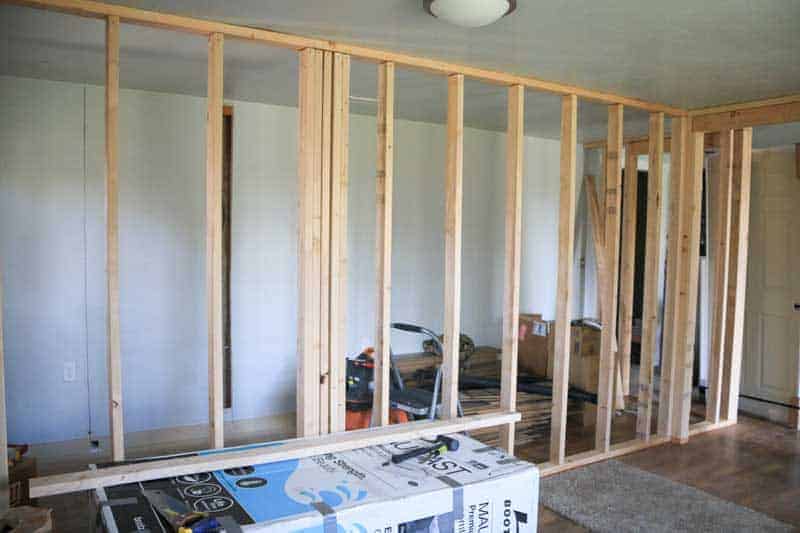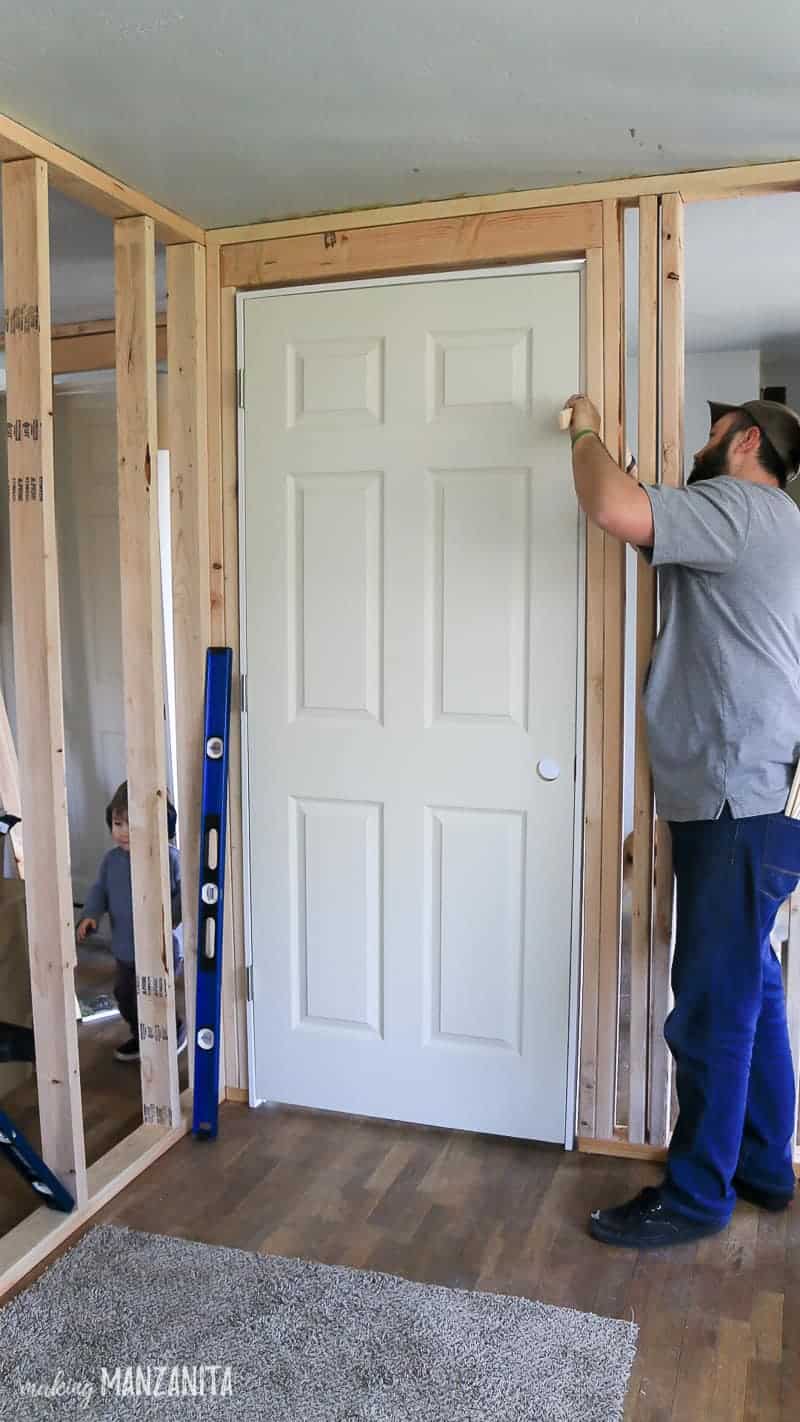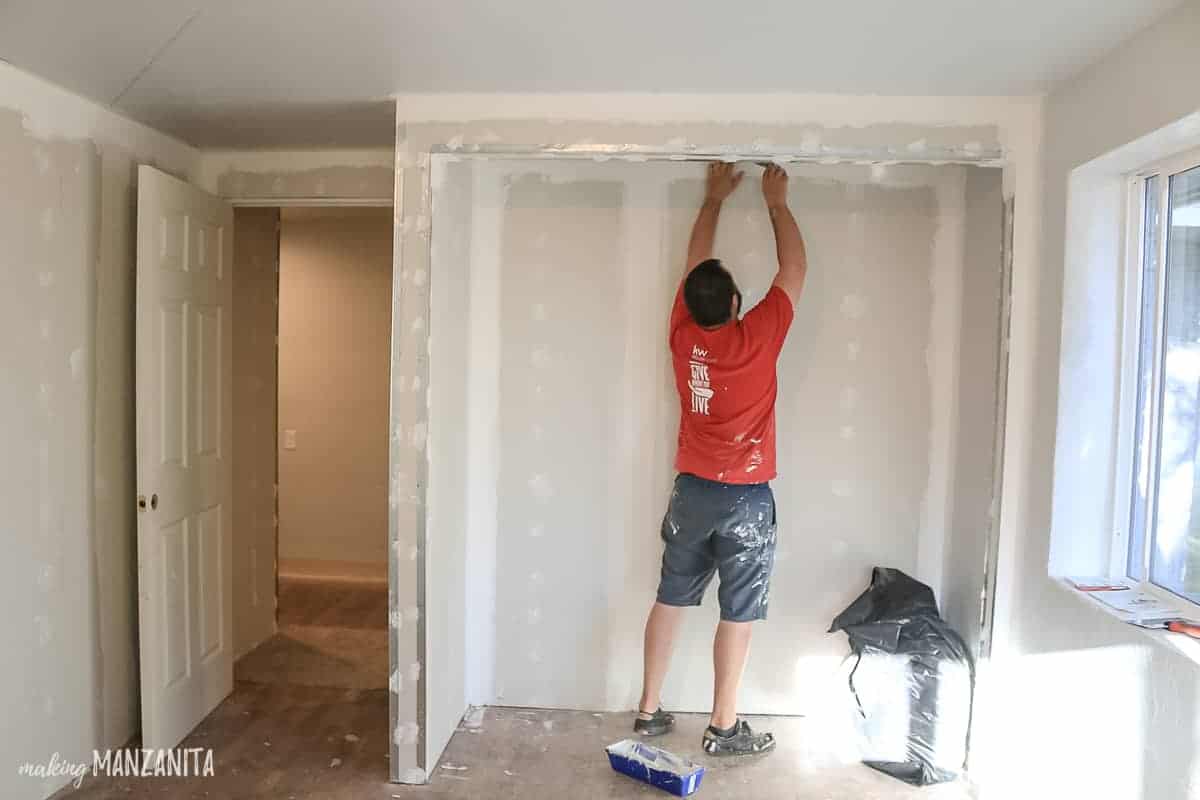 Then we were had countless DIY projects in here….like refinishing the original hardwood floors.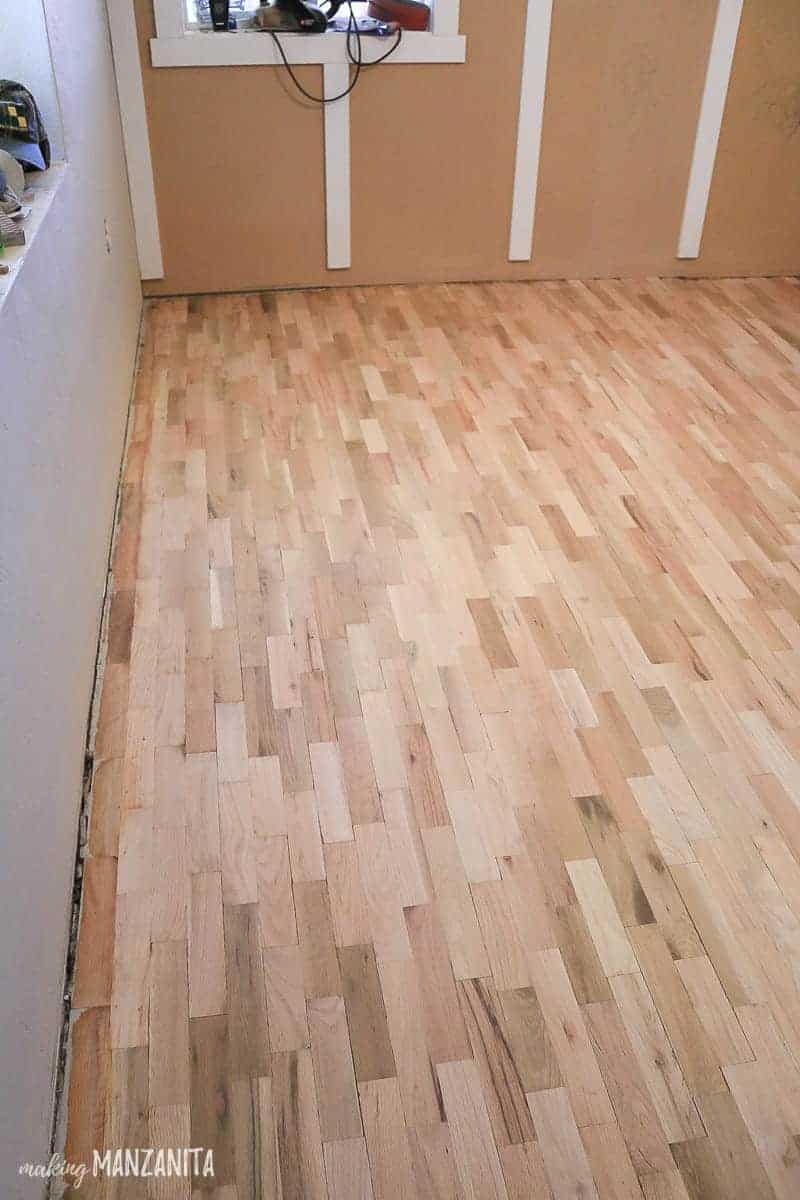 Painting the Nursery Using Behr's Chic Grey
Then we painted the walls with this perfect gray paint (click here for all of our painting tips for beginners!).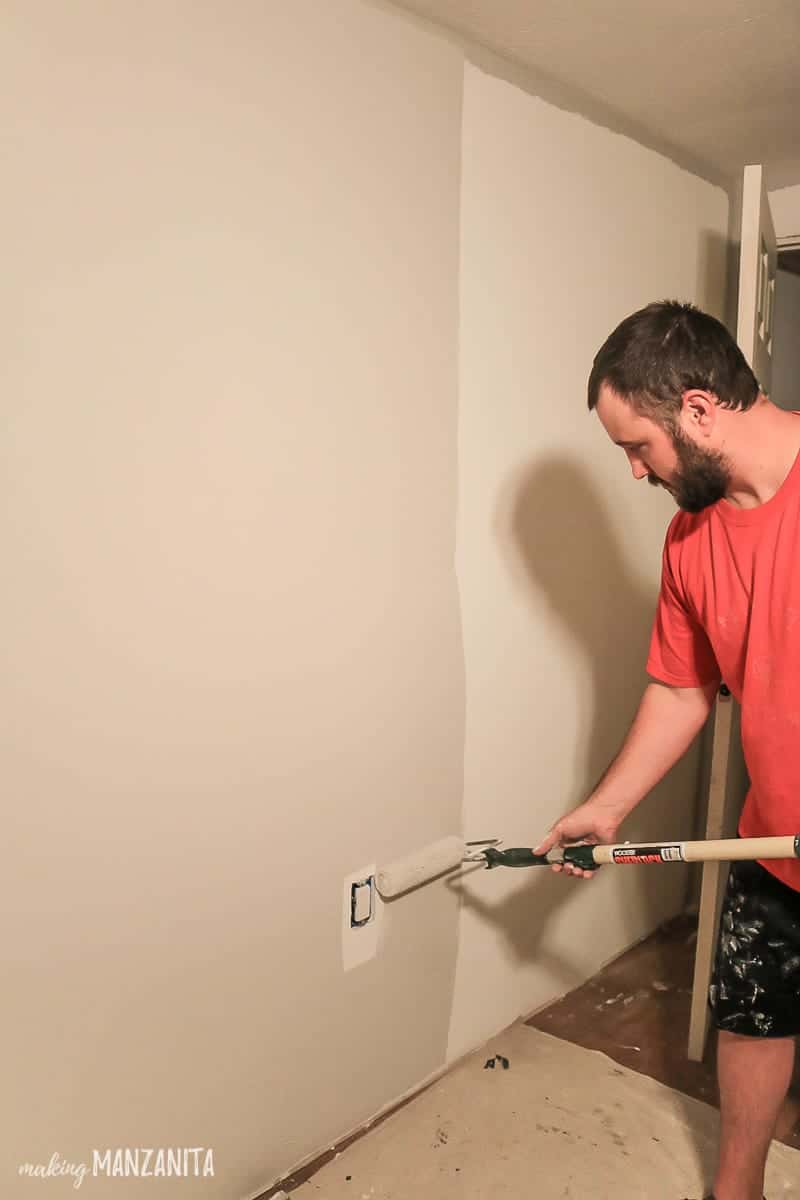 Then we create this gorgeous board and batten wall.
Time to Decorate the Baby Girl Farmhouse Style Nursery
We continued to work through some fun DIY and decoration projects for the nursery, like building this DIY blanket ladder.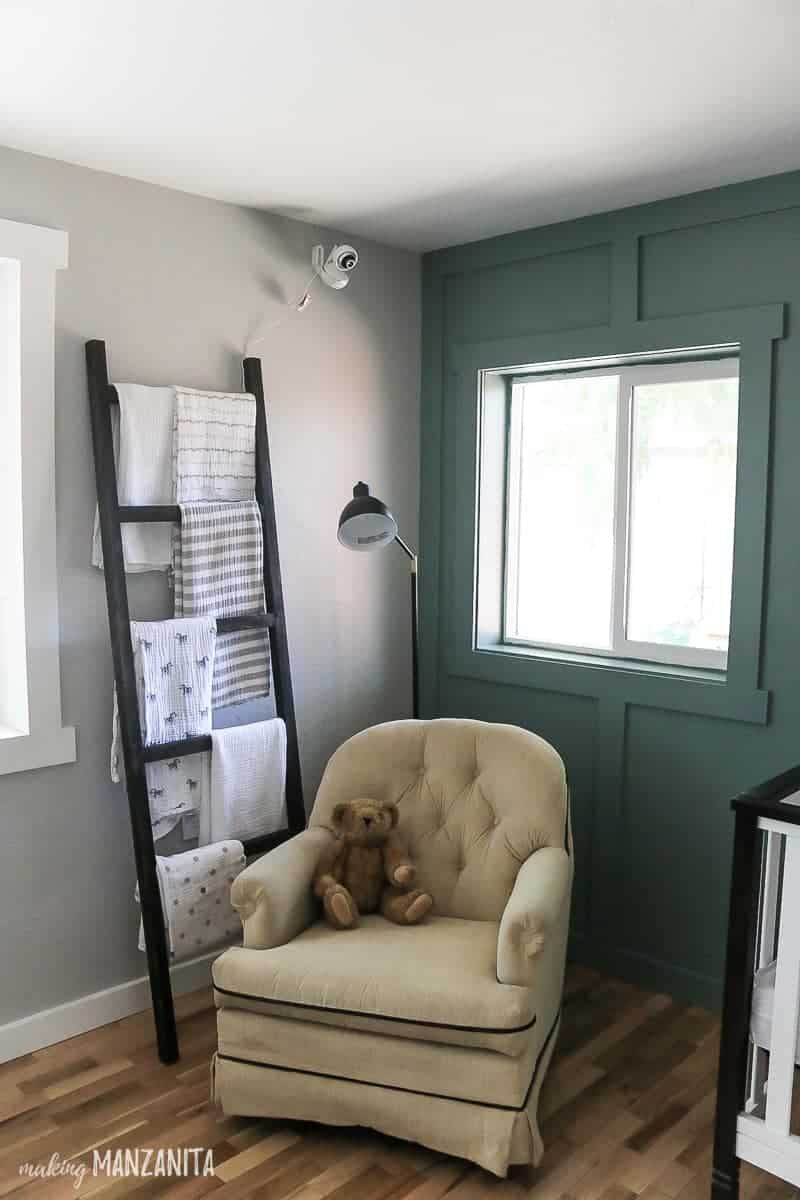 We also whipped up this super easy yarn wall hanging to go over the crib.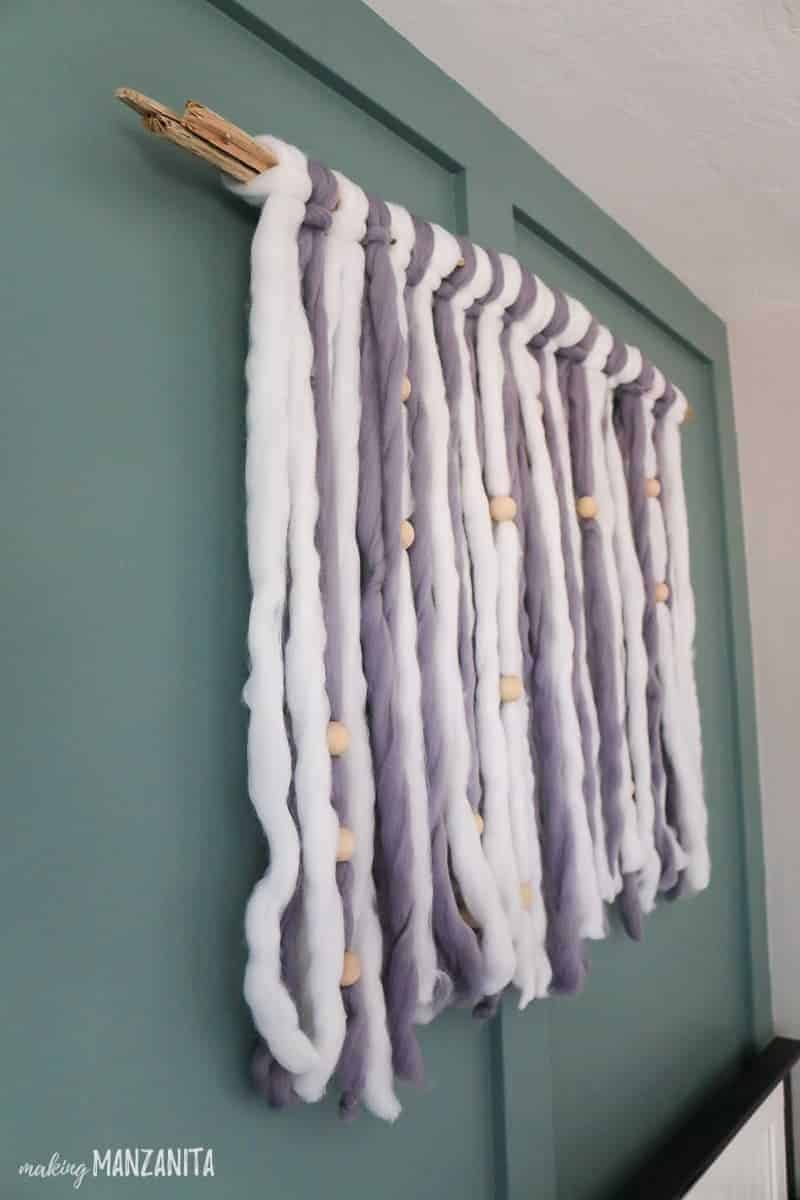 Then I hung this stunning gallery wall.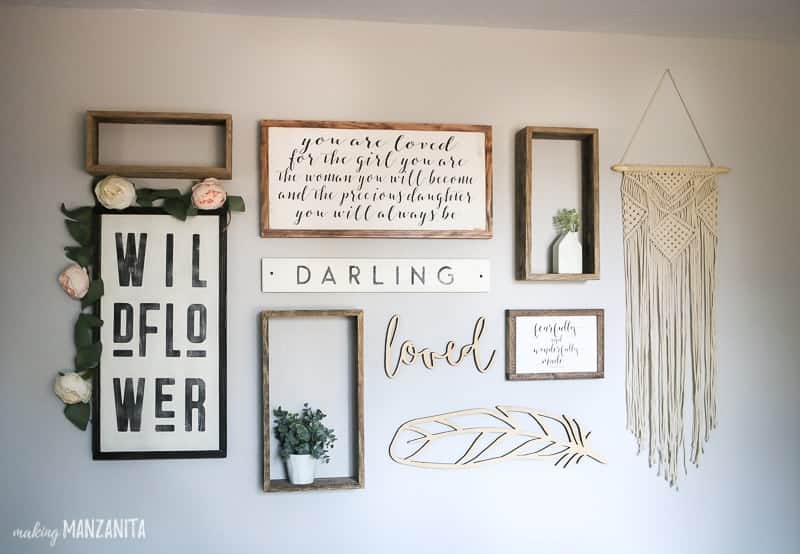 Heck, we even organized the changing table and shared that.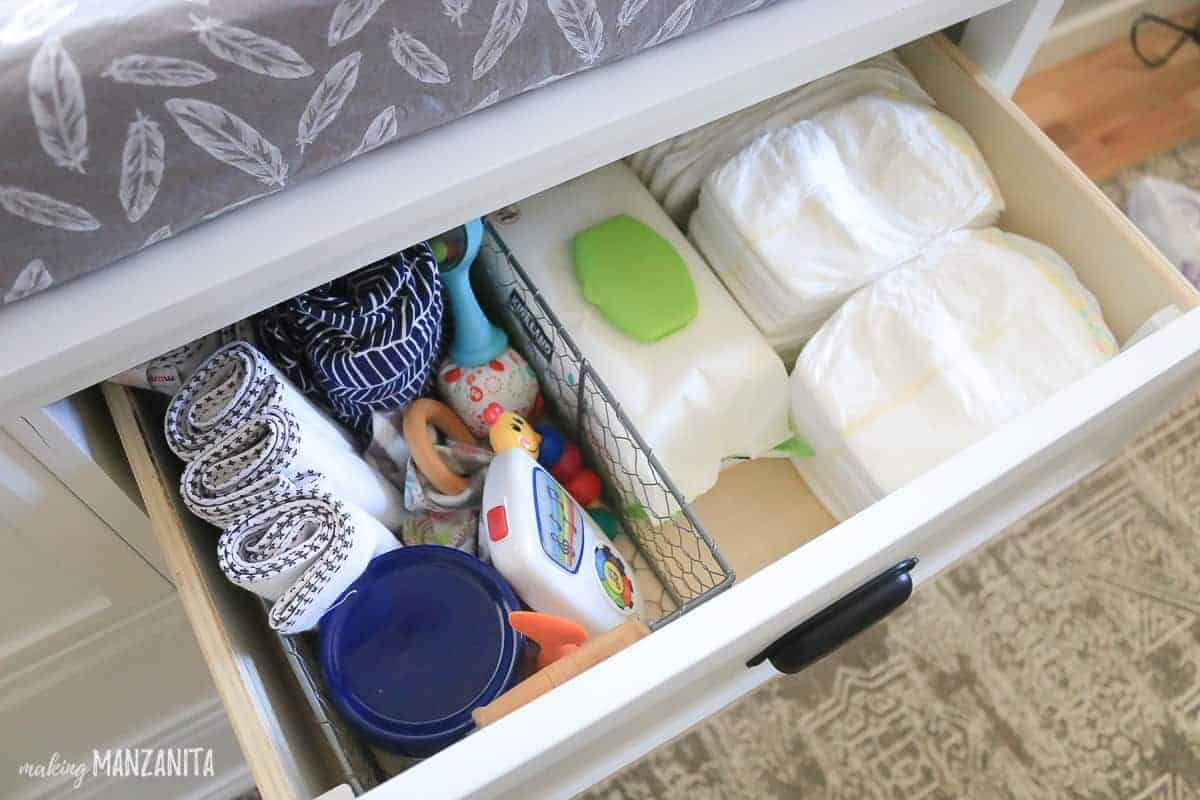 And just look at that cute little baby….I snapped this picture when we were sharing all about the changing table organization and she look so young! Man, it goes fast.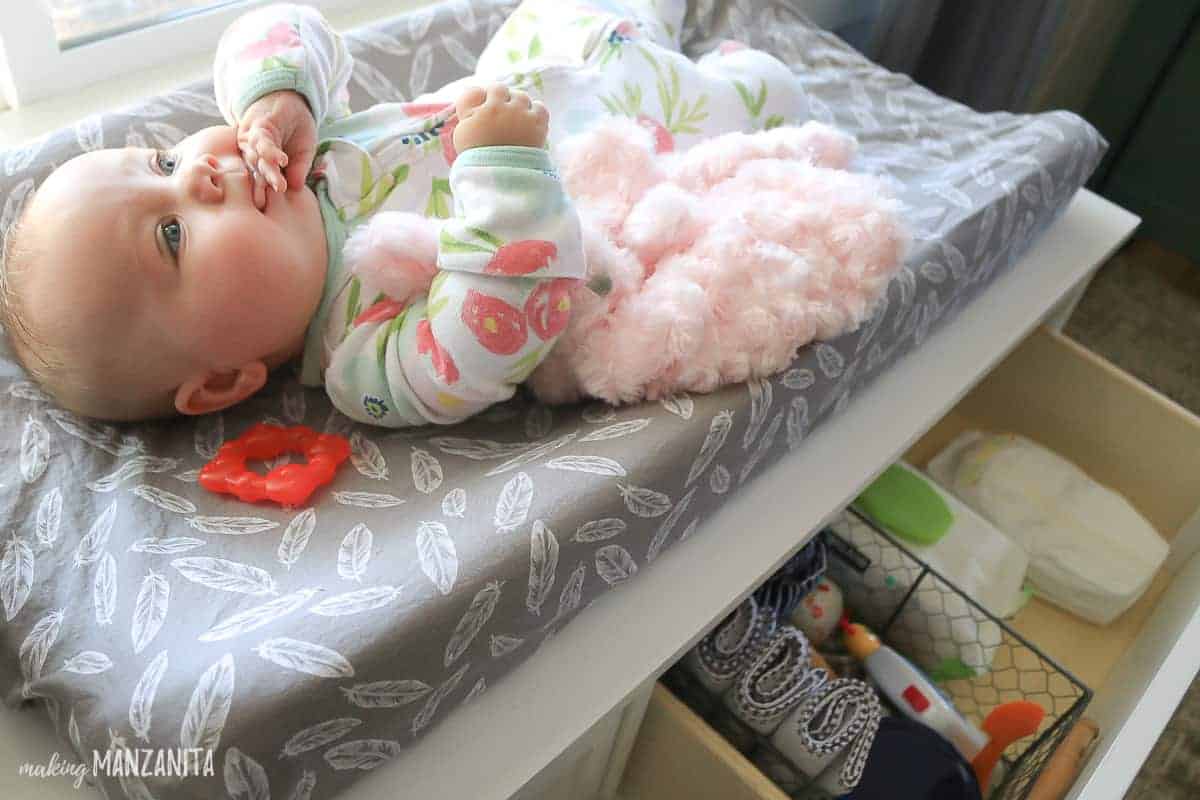 Farmhouse Style Baby Girl Nursery – The Full Reveal!
The last thing that we needed to do (and put off for way too long) was the closet doors! Now friends, when it comes to closet doors, don't just settle for boring closet doors.
After all of the energy we put into building Quinn's nursery, I just couldn't bring myself to put in builder-grade closet doors. That was until we came across these gorgeous and totally not boring builder-grade closet doors.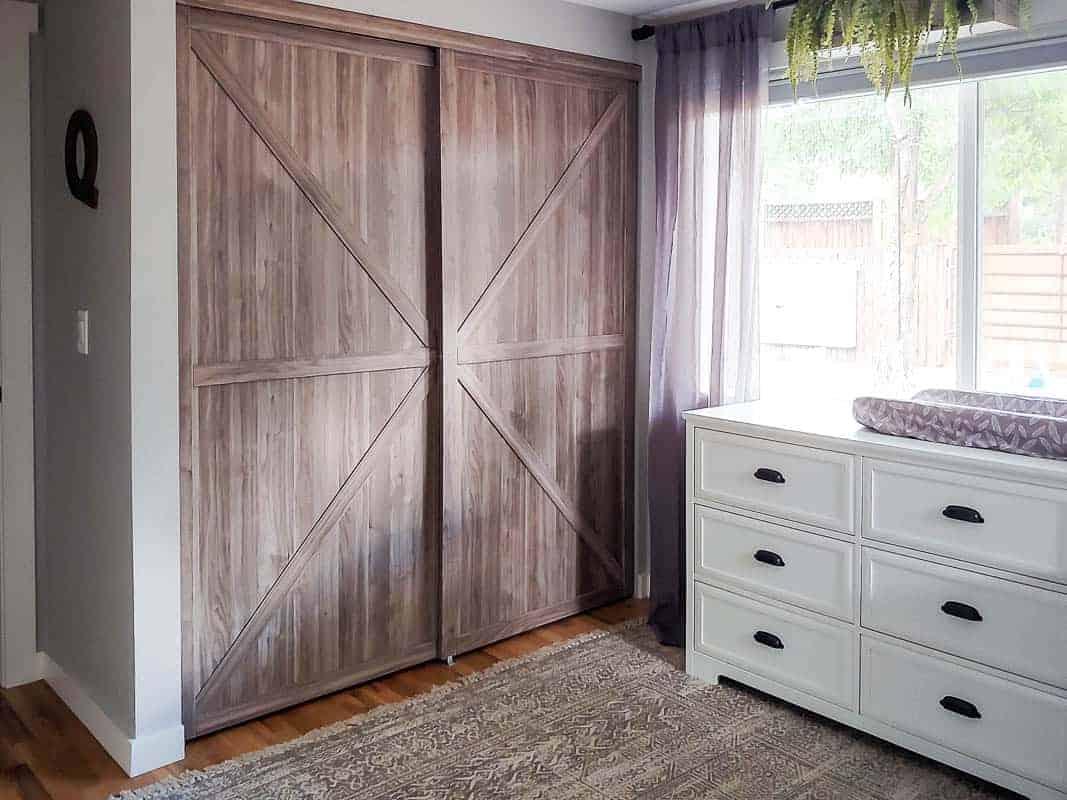 So….needless to say, this nursery reveal is a LONG time coming.
It wasn't just about finding the time to shoot the photos (working full time, running two small businesses, and juggling two kiddos is no joke, guys)… the other reason it took me so long to reveal the nursery is that it hasn't felt 100% finished.
But I am learning that our home is an ever-changing, evolving space.
So, I'm sure there are more changes to come in here. And that's ok. Nothing is never "done" over here.
We continue to tweak, renovate, style, and evolve our home as our family changes.
Now are you to see some pictures of this baby girl nursery reveal?
I know, that's what you're really here for! The pictures.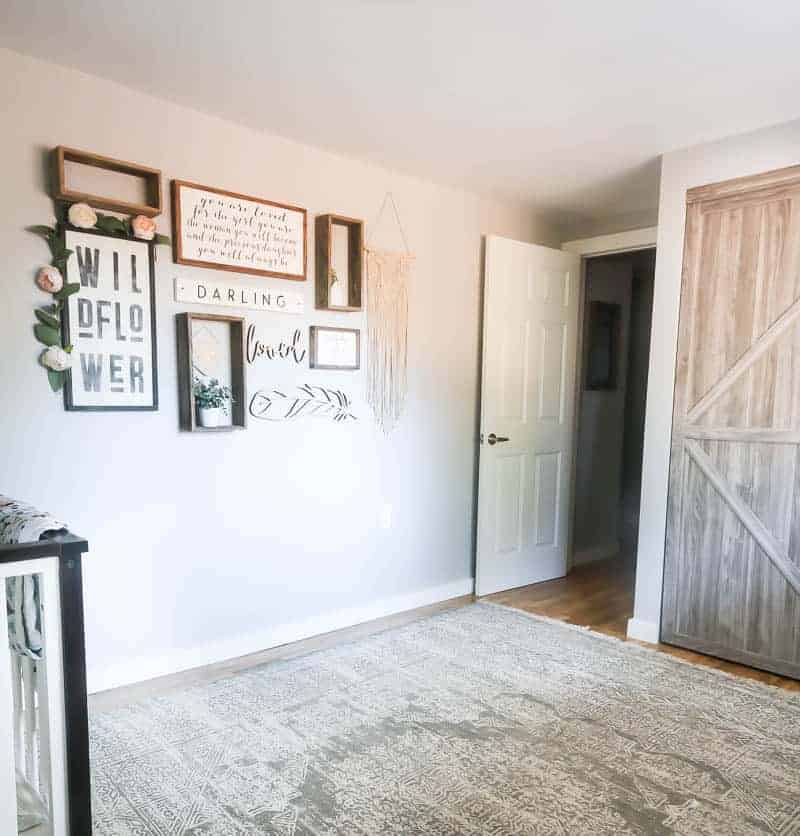 The is the view that I'm most familiar with so I'll start with this. The view from where I sit in this comfy vintage chair while rocking my baby back and forth before bedtime. It's the view that looks more familiar with dark shadows in the middle of the sleepless nights than it does here. It is where I whisper the words of the carefully selected wall décor over and over – Fearfully and wonderfully made. Darling. Seize the day. Wildflower. You are loved. This is my favorite view of her room.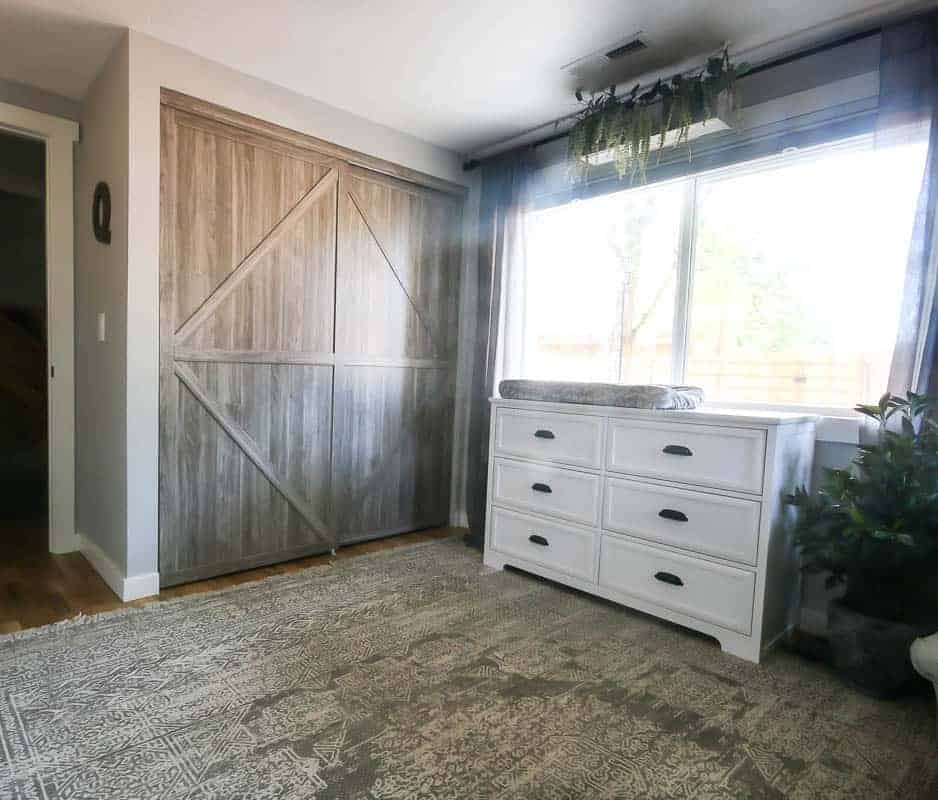 I made this book basket with a plastic bin from the Dollar Tree, painted it with this spray paint, and attached this cute hardware with some black twisty ties. So cute, right?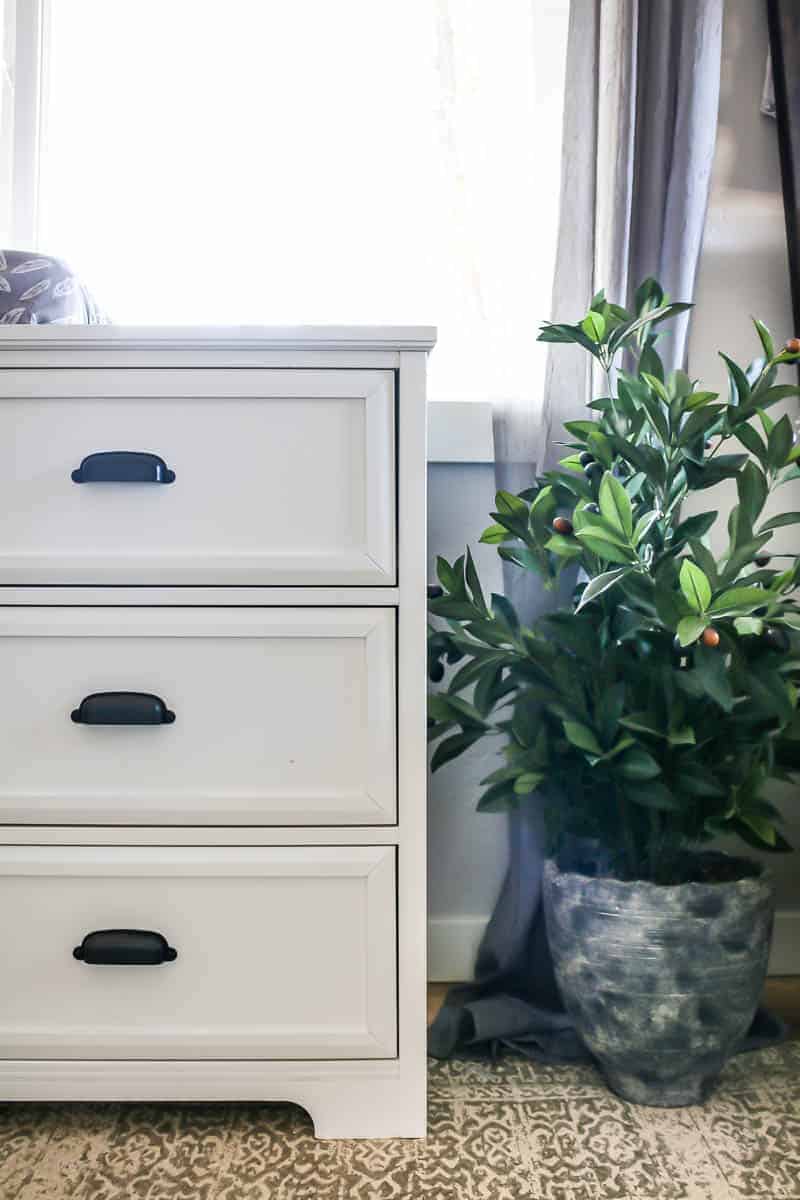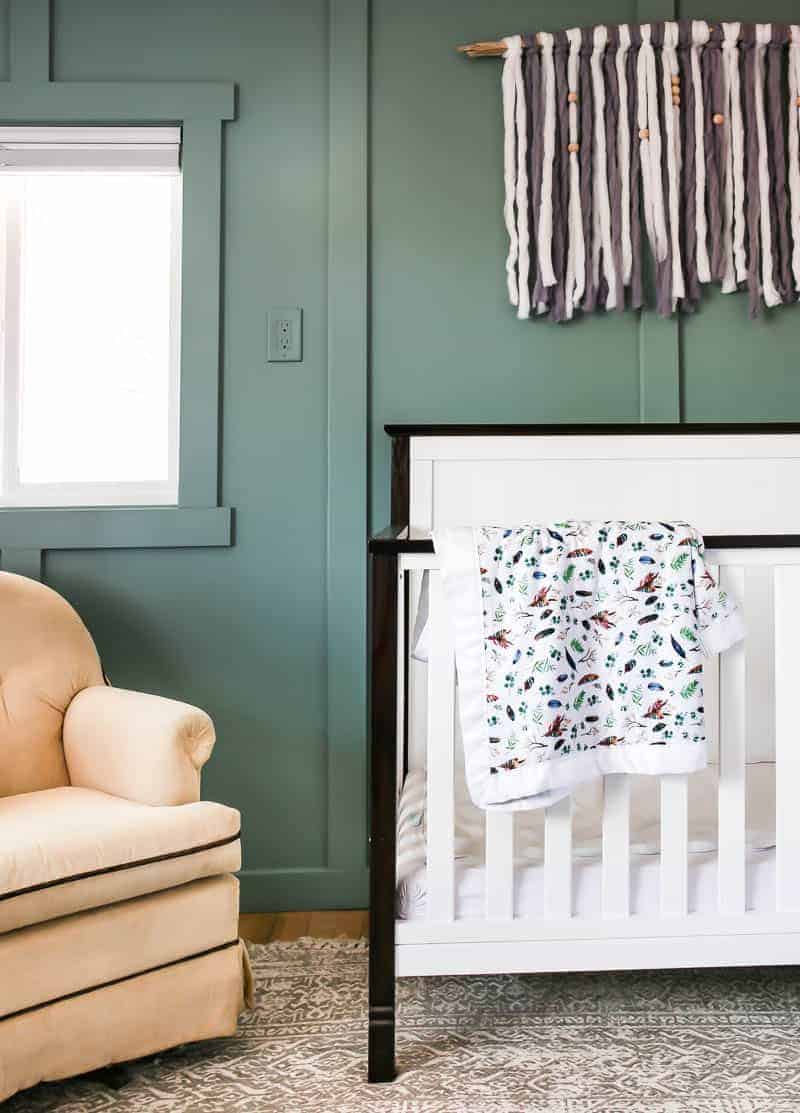 When it comes to baby girl room ideas, storage is important. Little touches, like this budget-friendly book basket and a nursery with lots of drawers, are essential for storing ALL the things.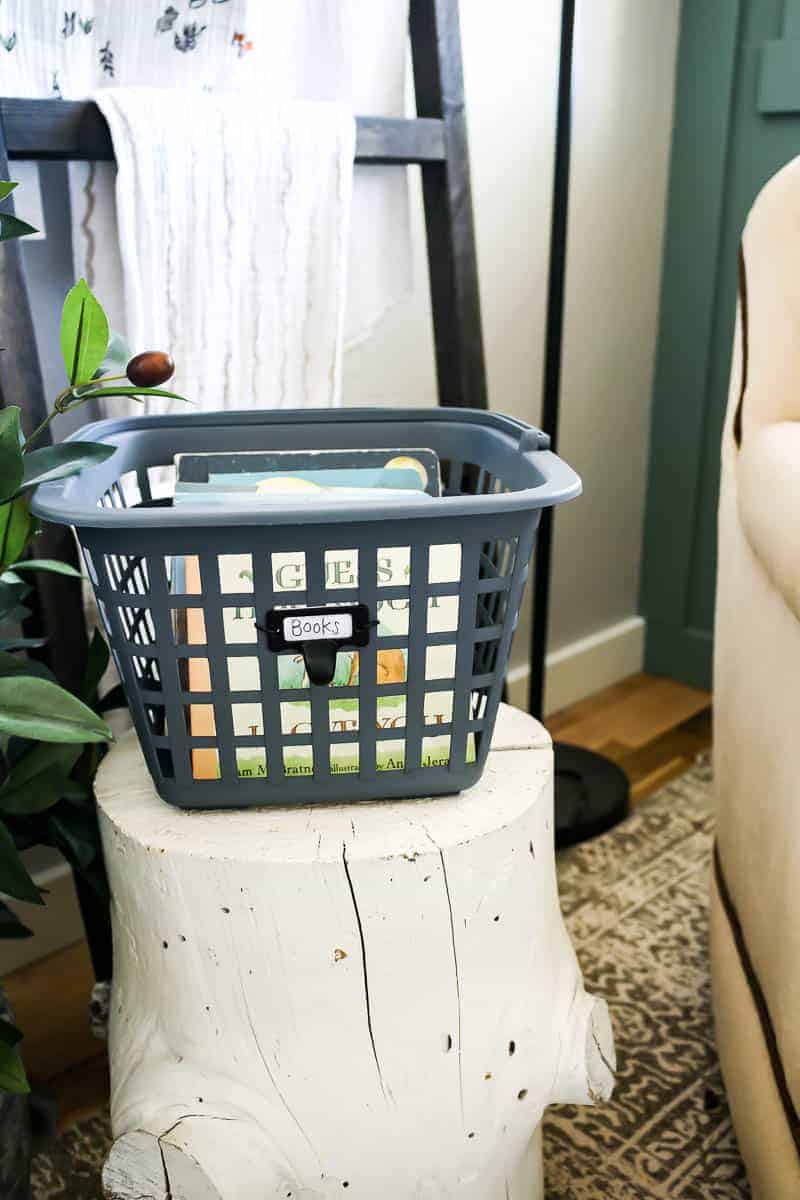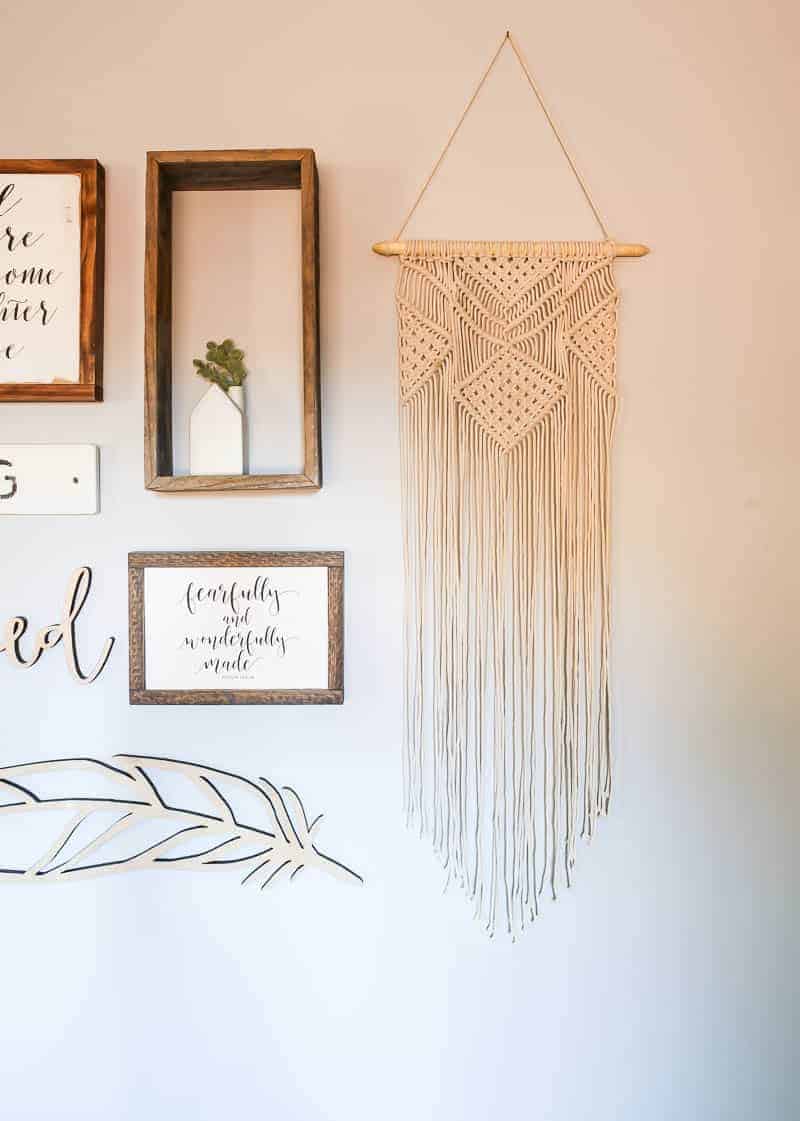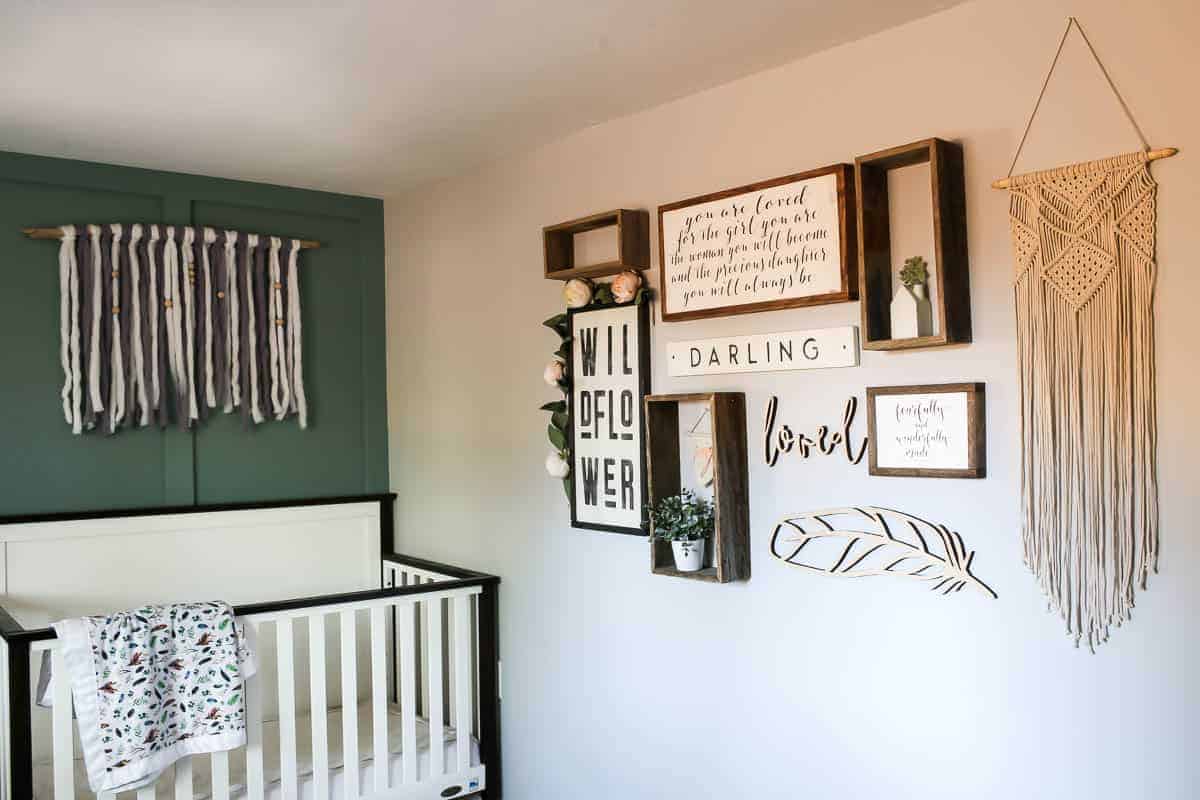 Looking for baby girl room ideas?? Gallery walls are one of the best ways to add character to a bedroom and I love adding them to kid's rooms. Everything you see here is from Etsy – which is a great place to look for handmade, unique art!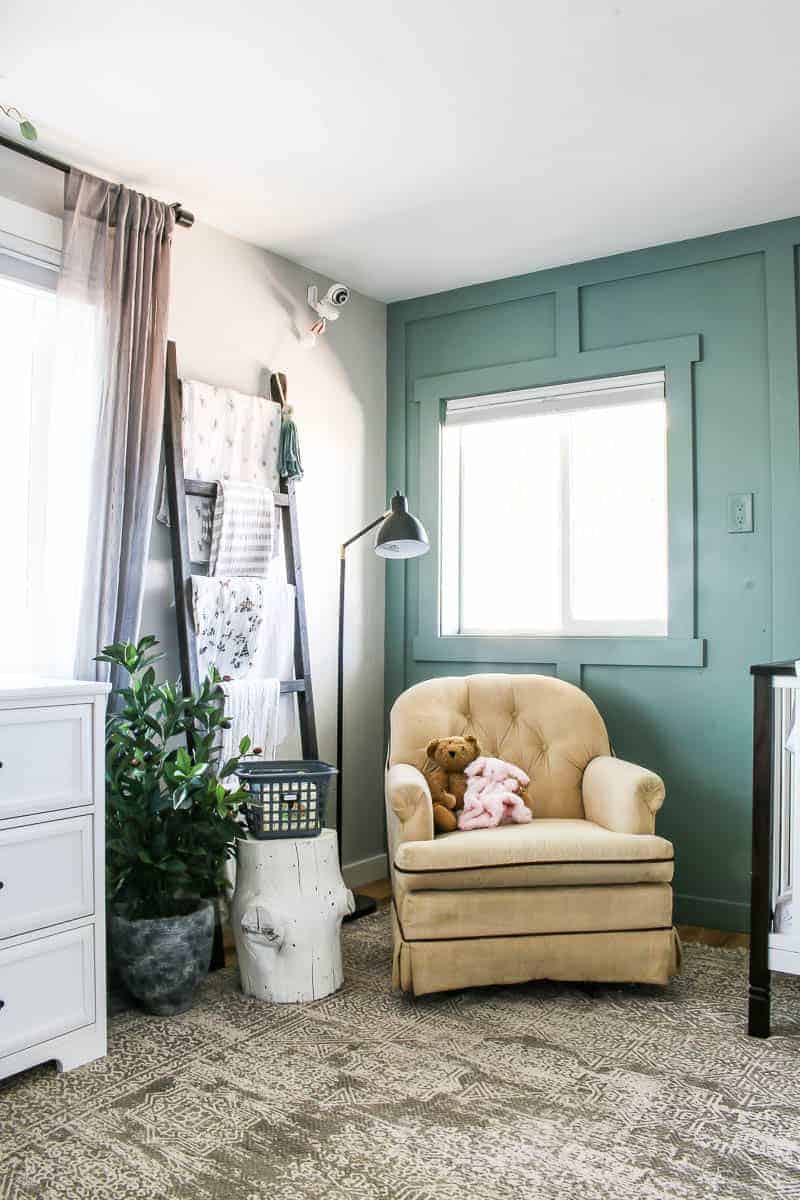 This chair is vintage that Logan and I picked up in a set from a thrift store about 6 years ago. We have the other one in Cal's room and they are perfect nursery chairs. Can't believe we got them for $20!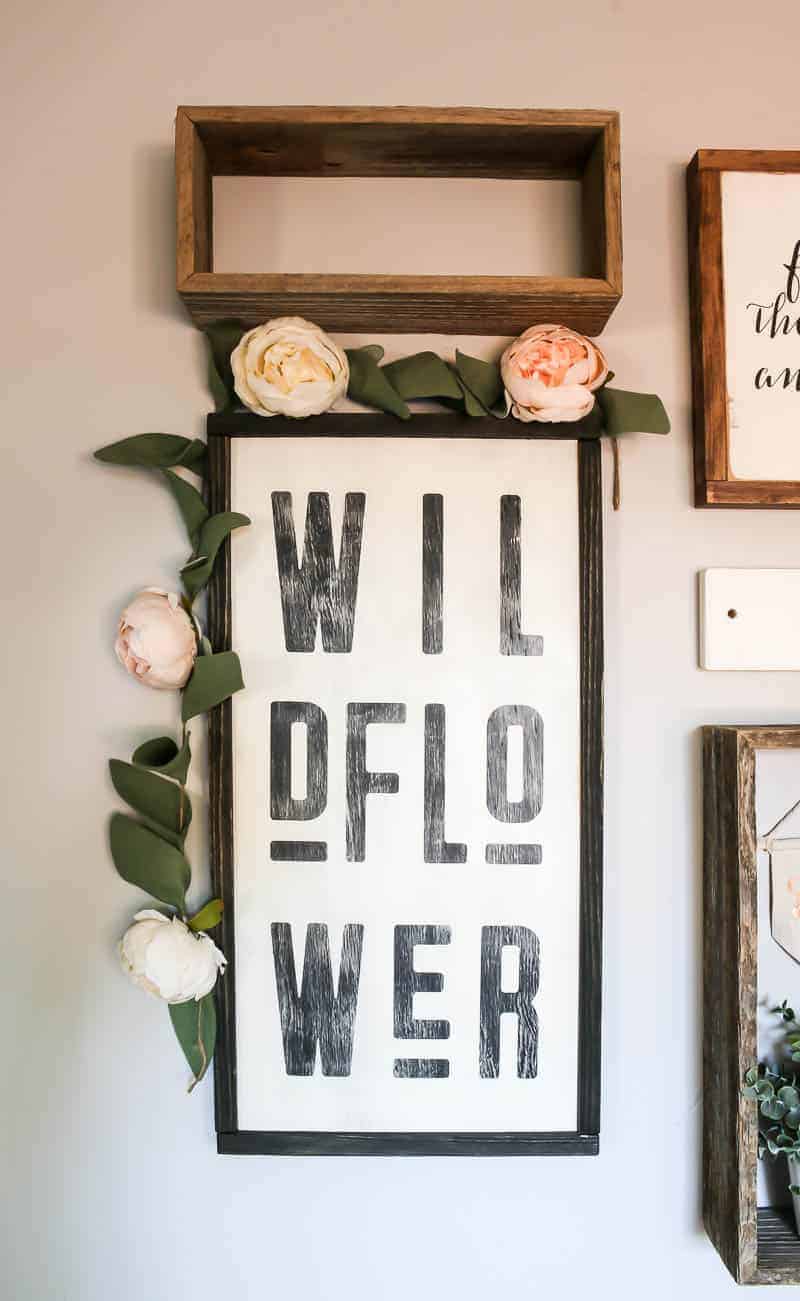 So there ya have it!
Was it worth the wait? Do you guys love this baby girl nursery as much as I do?
---
Source list for baby girl nursery:
---
WANT TO SEE MORE BABY GIRL ROOM IDEAS?? Catch up below with all of the nursery posts!
Baby Girl Nursery Room Reveal – you are here!