Are you looking for farmhouse Christmas tree decorations and ideas for living room Christmas decor? You're going to love this cozy living room full of so many great farmhouse style Christmas decor ideas! Enjoy! 🙂
Thank you to Etsy for sponsoring this post with my farmhouse Christmas tree and living room Christmas decor. All opinions are entirely my own. The post also contains affiliate links, but nothing that I wouldn't wholeheartedly recommend anyway! Read my full disclosure here.
When I am looking for unique and gorgeous home decor my first stop is always Etsy. There is no other place in the world that you can have instant access to thousands upon thousands of artists selling amazing and unique items….and the best part is that you can shop in your jammies.
Related: Want to see more Christmas decor??
This year I incorporated some new handmade living room Christmas decorations into our home and I'm head over heels in love and can't wait to show you guys!
Let's start with the living room Christmas decor that I found.
Living Room Christmas Decor Ideas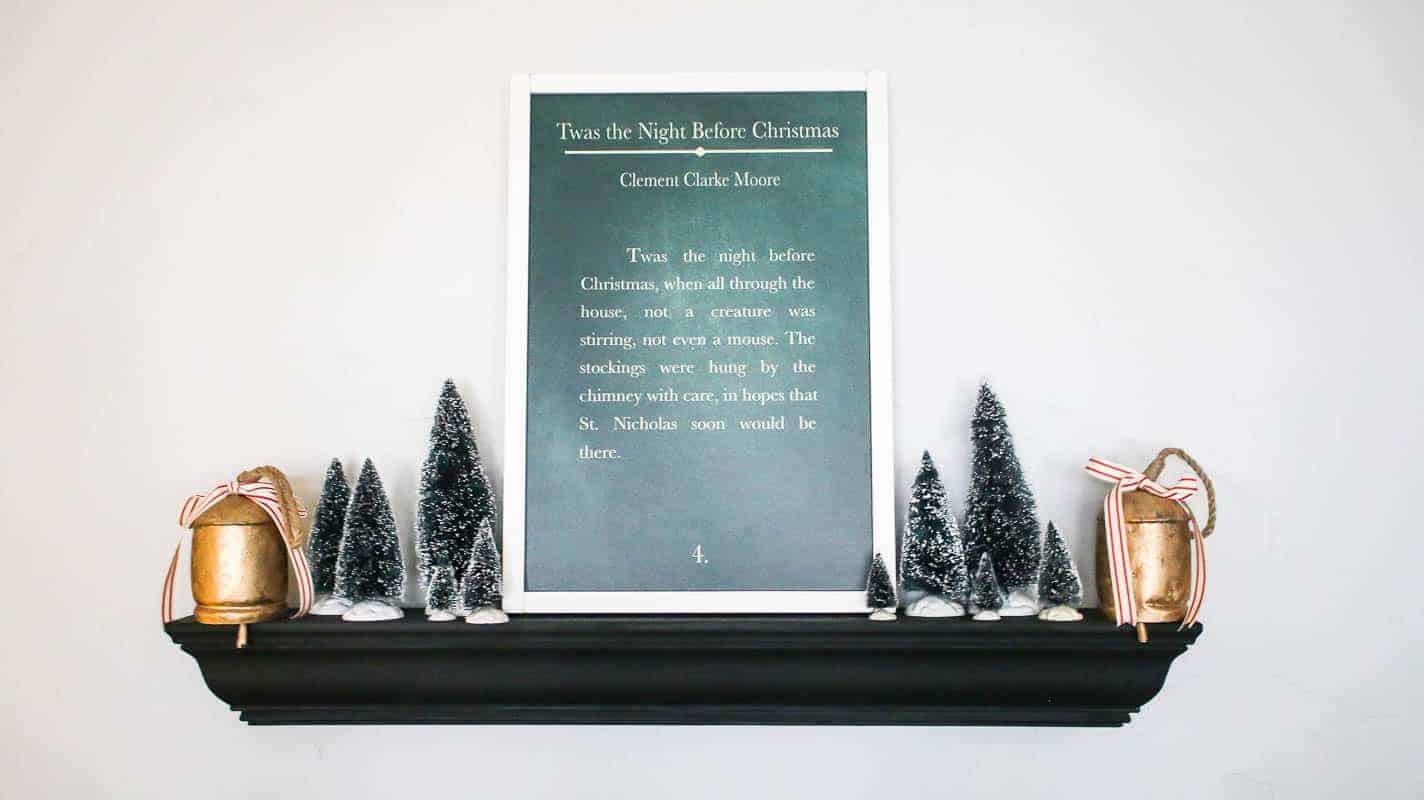 This Twas The Night Before Christmas sign (shown in 14×20 size) works perfectly on the shelf above our T.V. Styled with these vintage bottle brush trees and farmhouse Christmas bells, it's just adorable!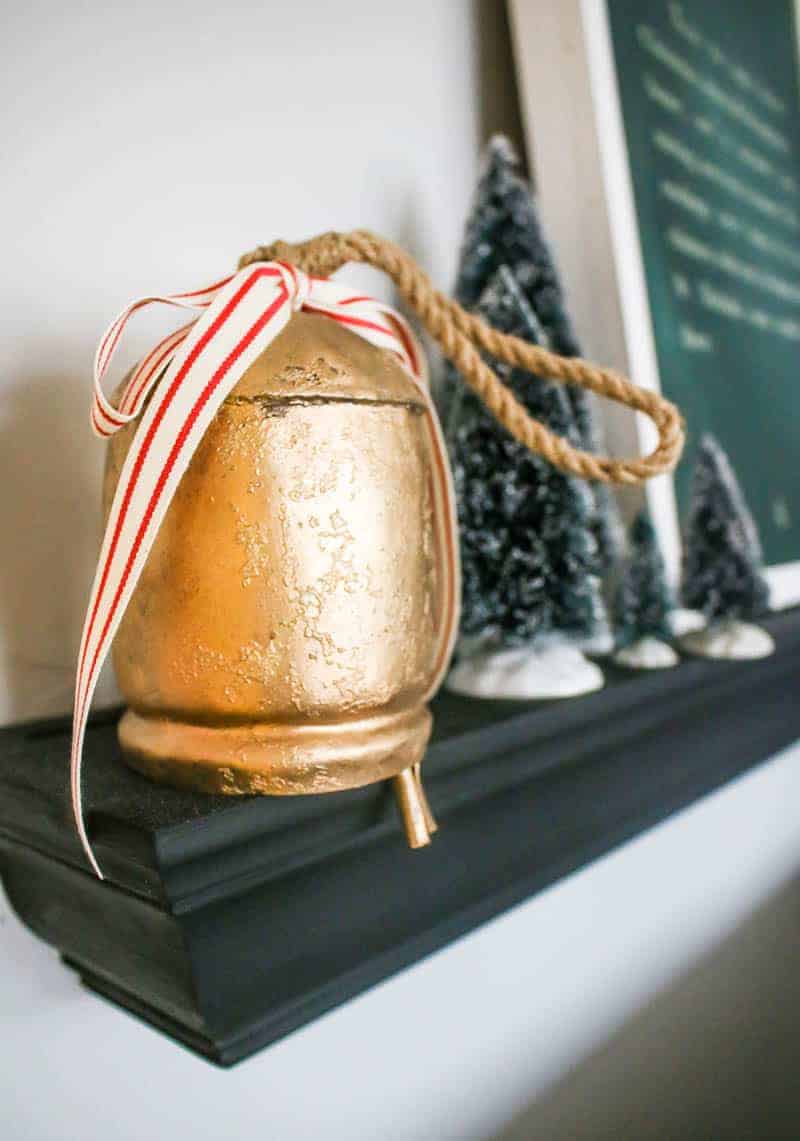 I'm so in love with these vintage inspired Christmas bells! I kind of just put them up on the shelf temporarily, but now I'm really starting to like them there! I'm going to grab some real cedar wreaths for our front doors and my original plan is to move these cute bells out there to hang in the middle of the wreaths. Either way, they are just SO cute and the perfect addition your living room Christmas decor.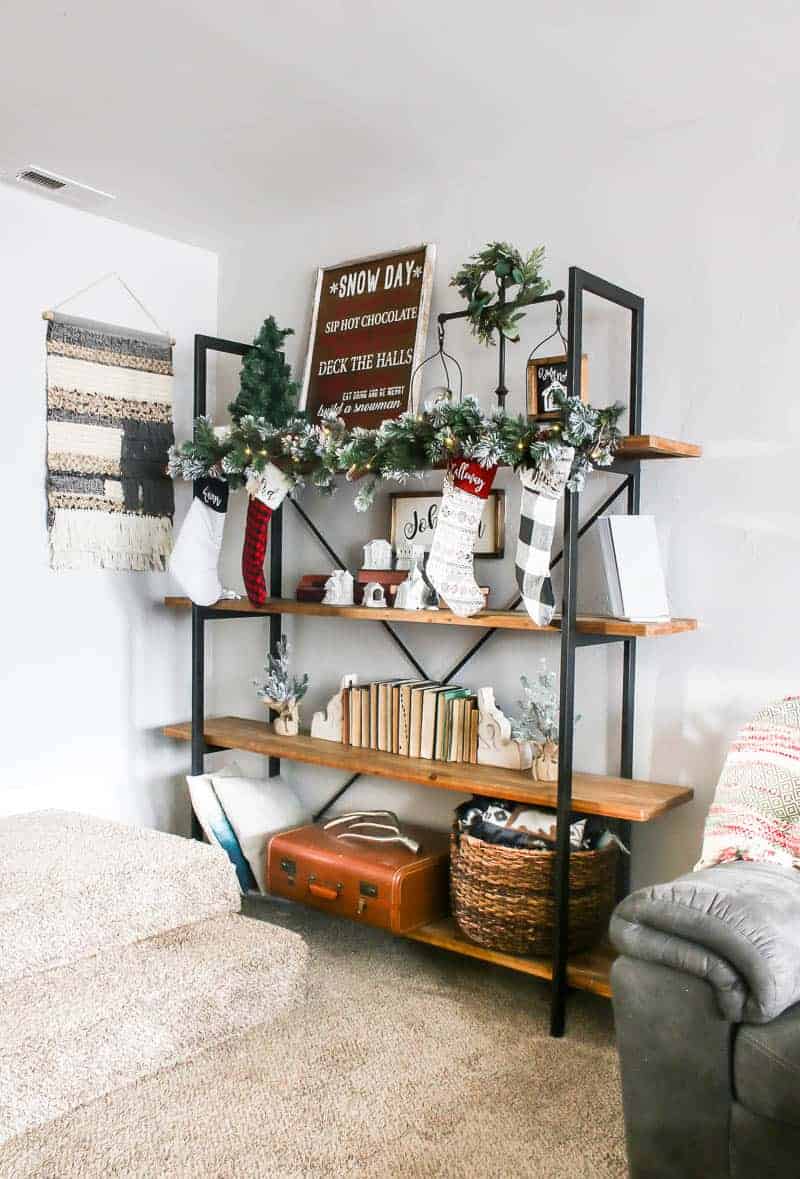 I've been wanting to order customized Christmas stockings for our family for years and I'm so glad I finally did. This set of adorable Christmas stockings are just perfect and I LOVE the way they look styled on our living room shelves. Truth that there are still plenty of ways to display your stockings even if you don't have a mantel.
This Oh Holy Night mini wood sign is perfect for decorating my vintage scale and a great reminder of what this holiday season is really about.
This is just a small sampling of the amazing living room Christmas decor available on Etsy, handmade by makers all over the world! I rounded up tons more ideas to inspire you. Check out all of my favorite living room Christmas decor ideas here!
---
Farmhouse Christmas Tree Decorations
Now, let's talk about the Christmas tree…..
First of all, just LOOK at this gorgeous thing.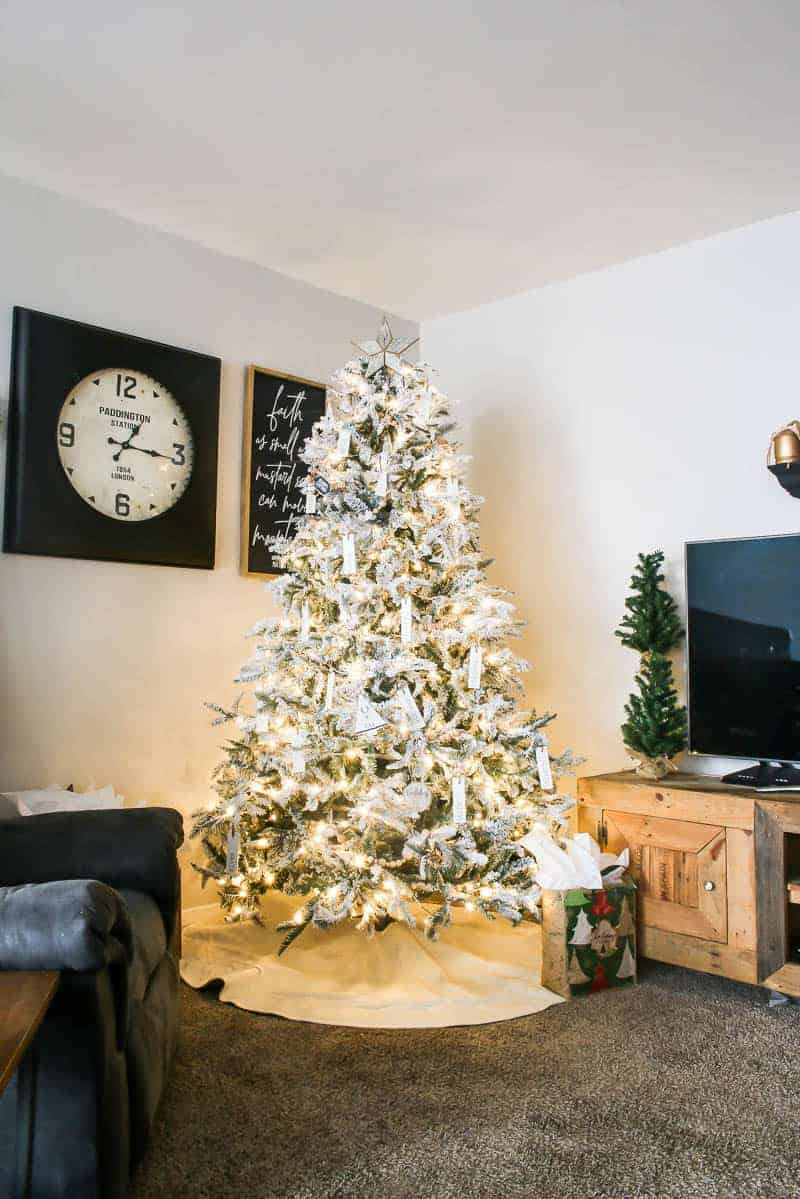 Pretty amazing, right?
Now let's zoom in and take a closer look at this baby.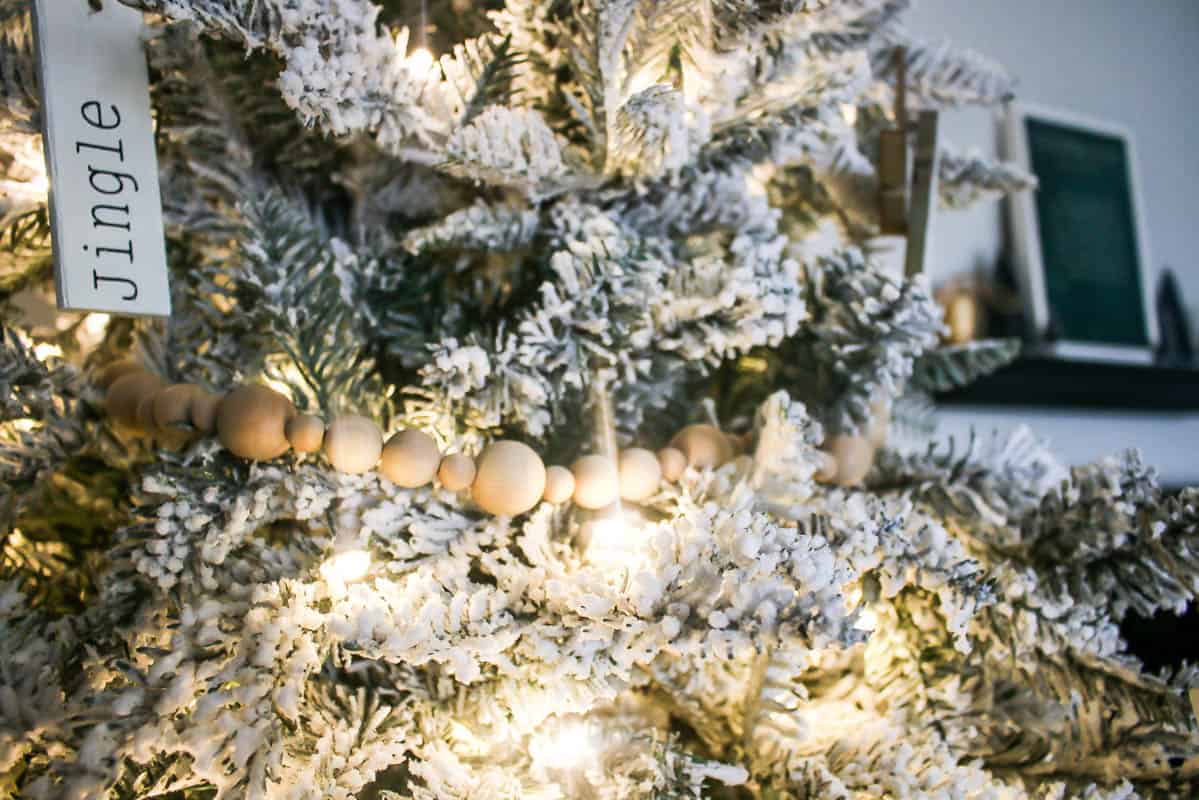 I've seriously been wanting to get a wood bead garland for my Christmas tree for YEARS! I ordered this gorgeous wood bead garland in the 20 foot size and honestly, it's perfect (for reference, my tree is 7.5 feet tall). I did not wrap it around the entire perimeter of the tree however.
To get more bang for my buck, laid it back and forth in a "zig zag" pattern on the front 2/3's of the tree. If anything, I may decide to add another strand in the future for more beads! I love the farmhouse style that it brings into this tree.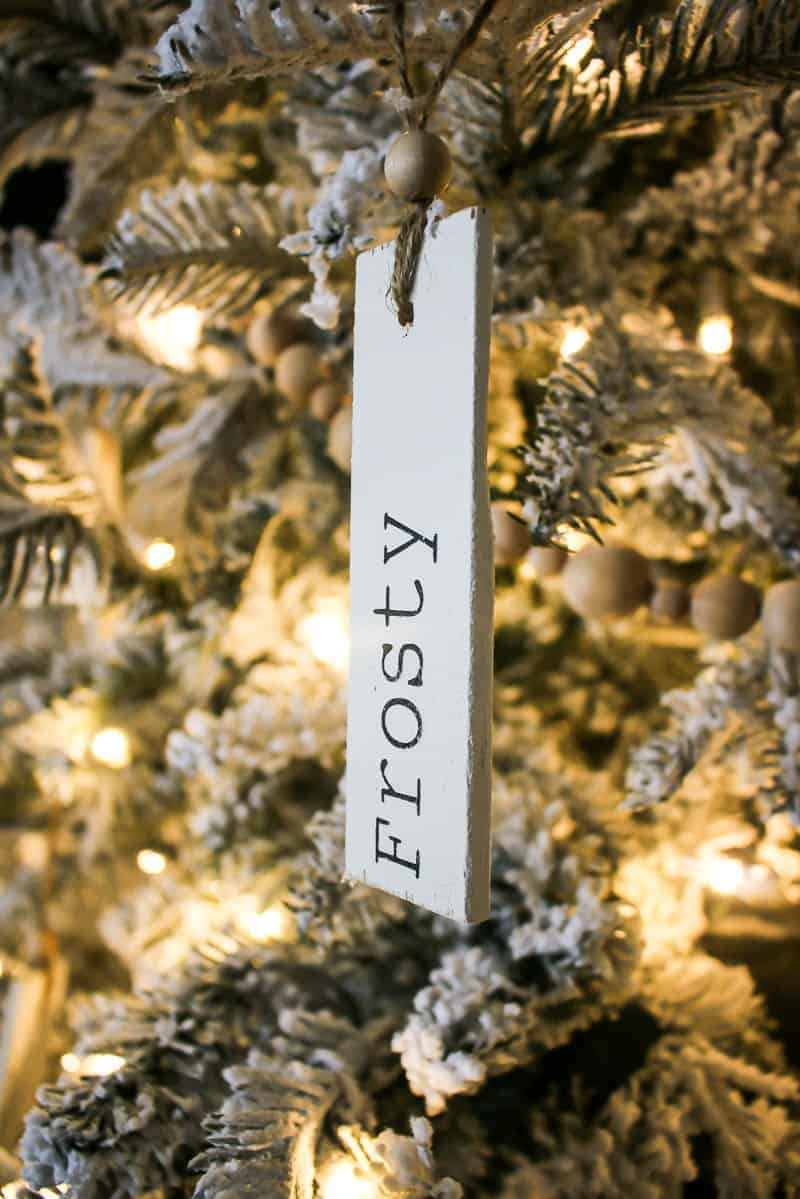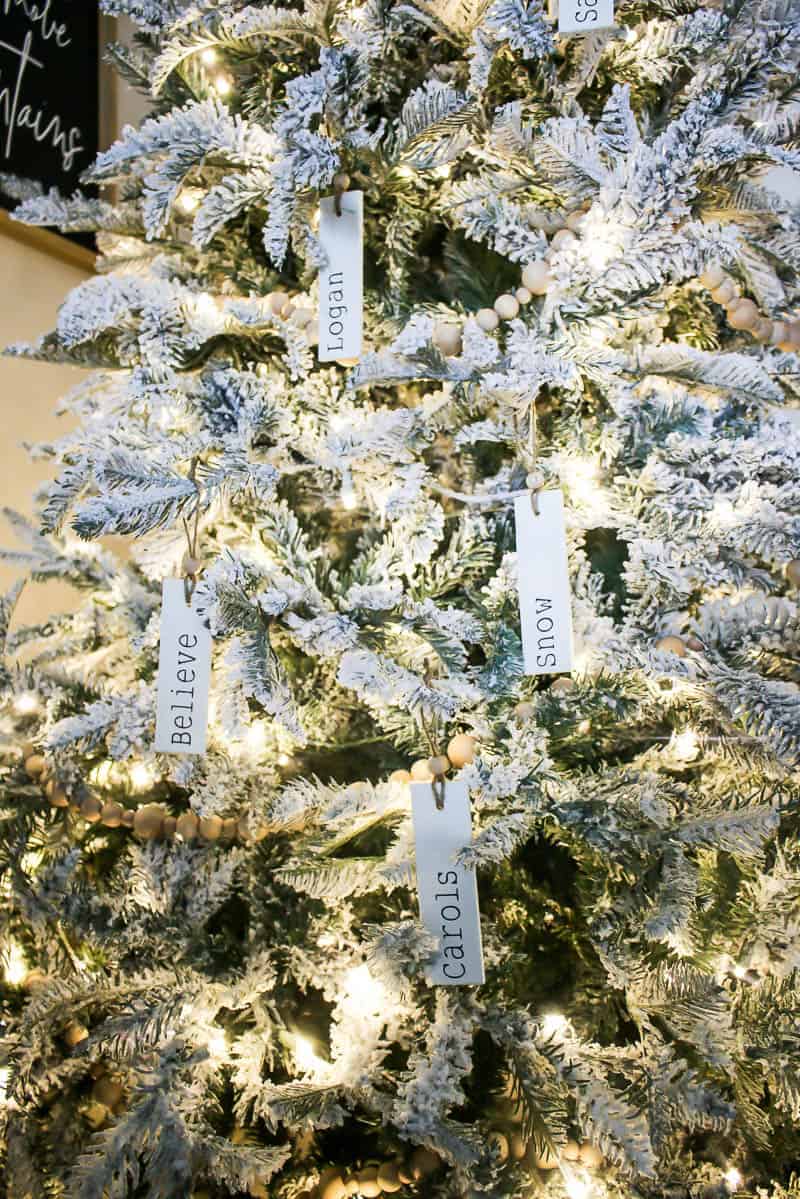 I'm obsessed with the simplicity of these adorable wooden Christmas tree ornaments. I chose to incorporate both Christmas words and our family names for a customized look. My three year old loves finding his names and trying to figure out what the other words are too!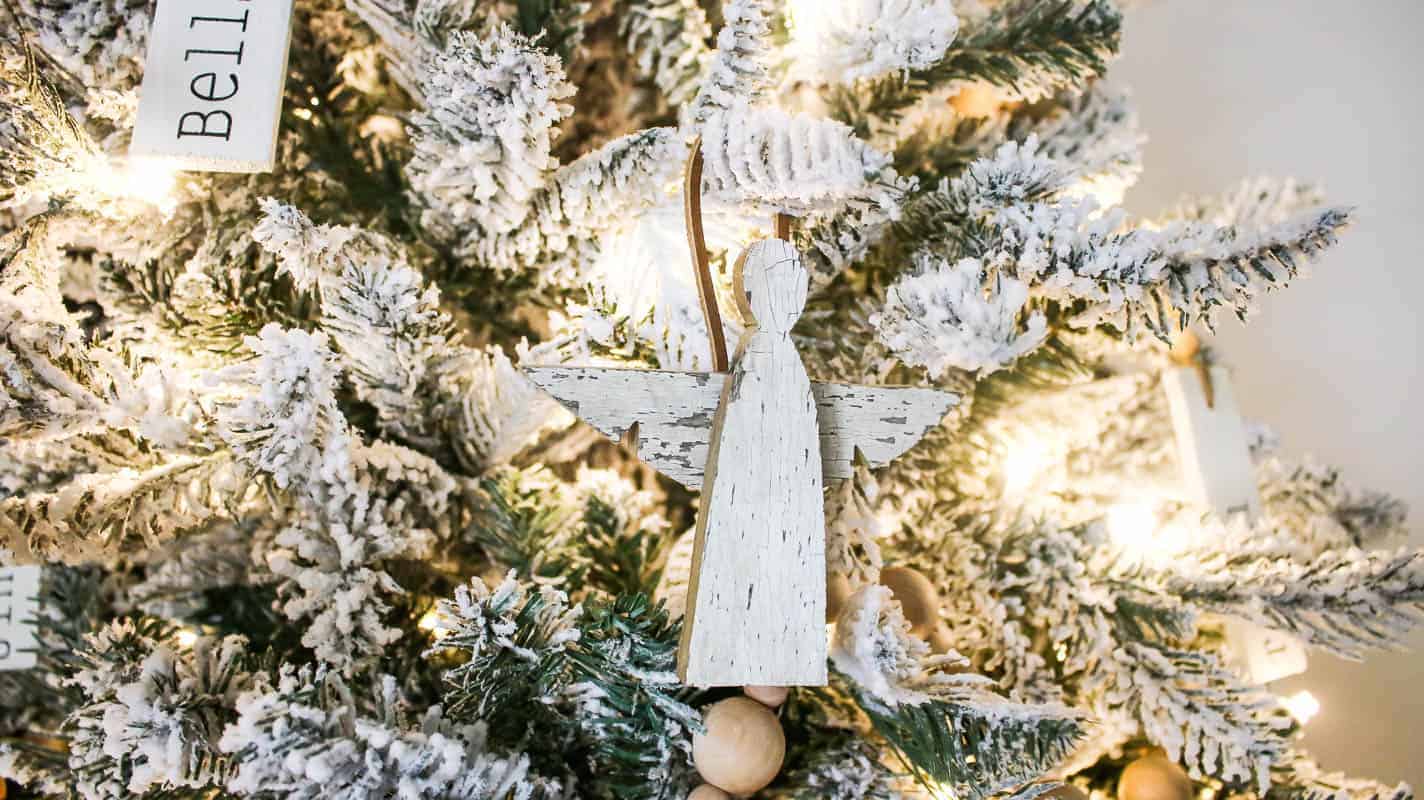 Speaking of ornaments, how cute is this little barn wood rustic angel. I love the leather hanger (you know I've got a thing for leather, check out all my leather DIY projects here). It could also be a great way to honor a loved one that has passed and is now in heaven.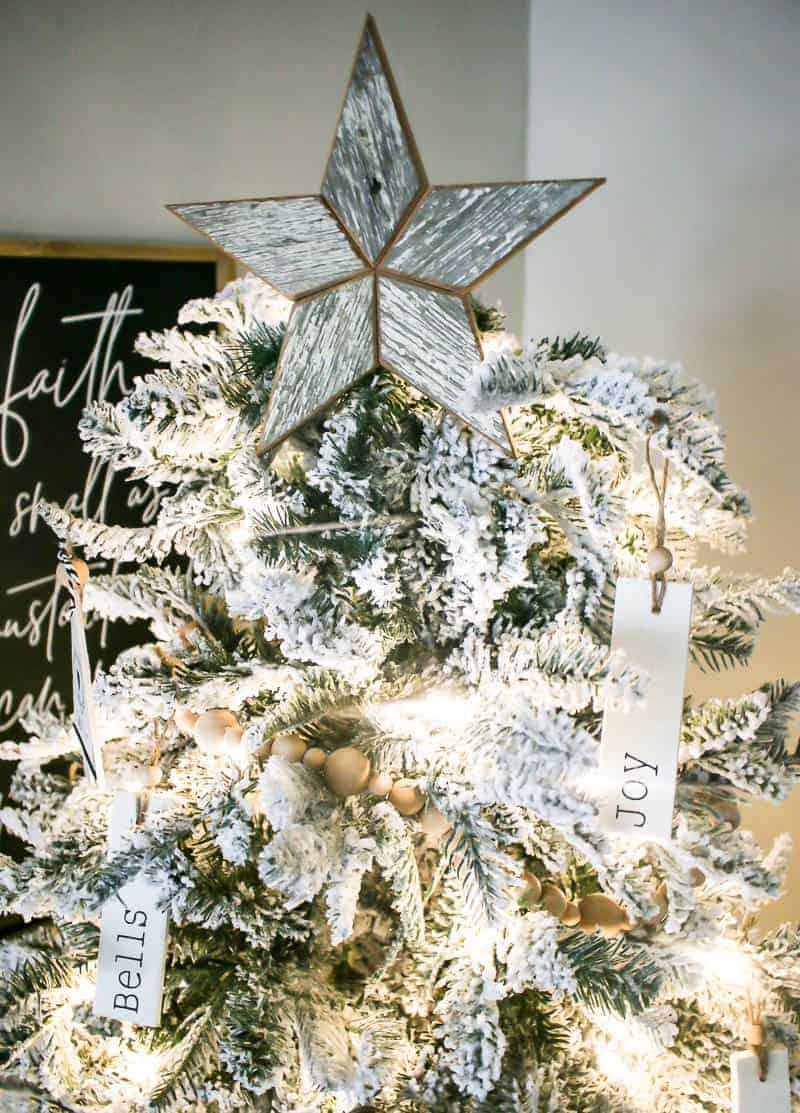 And at the very very top of our tree, we've got this amazing reclaimed wood tree topper. I absolutely love unique it is. We ordered the 12 inch size for our tree. It has a leather circle attached to the back of the star which easily slides on to the top of the tree.
There are so many other great farmhouse Christmas tree decoration ideas on Etsy, you can check out my favorites here!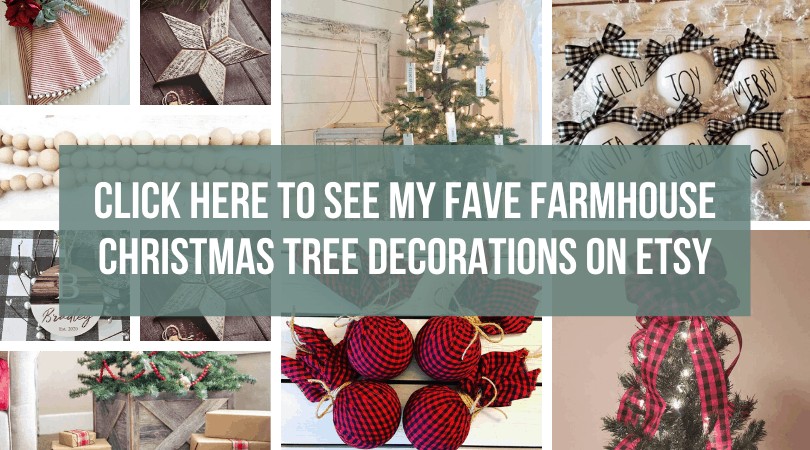 So if you need me I'll just be sitting here, staring at my farmhouse Christmas tree in my cozies with a cup of coffee in hand. Quite possibly doing some more shopping on Etsy while I'm at it. Merry Christmas friends!!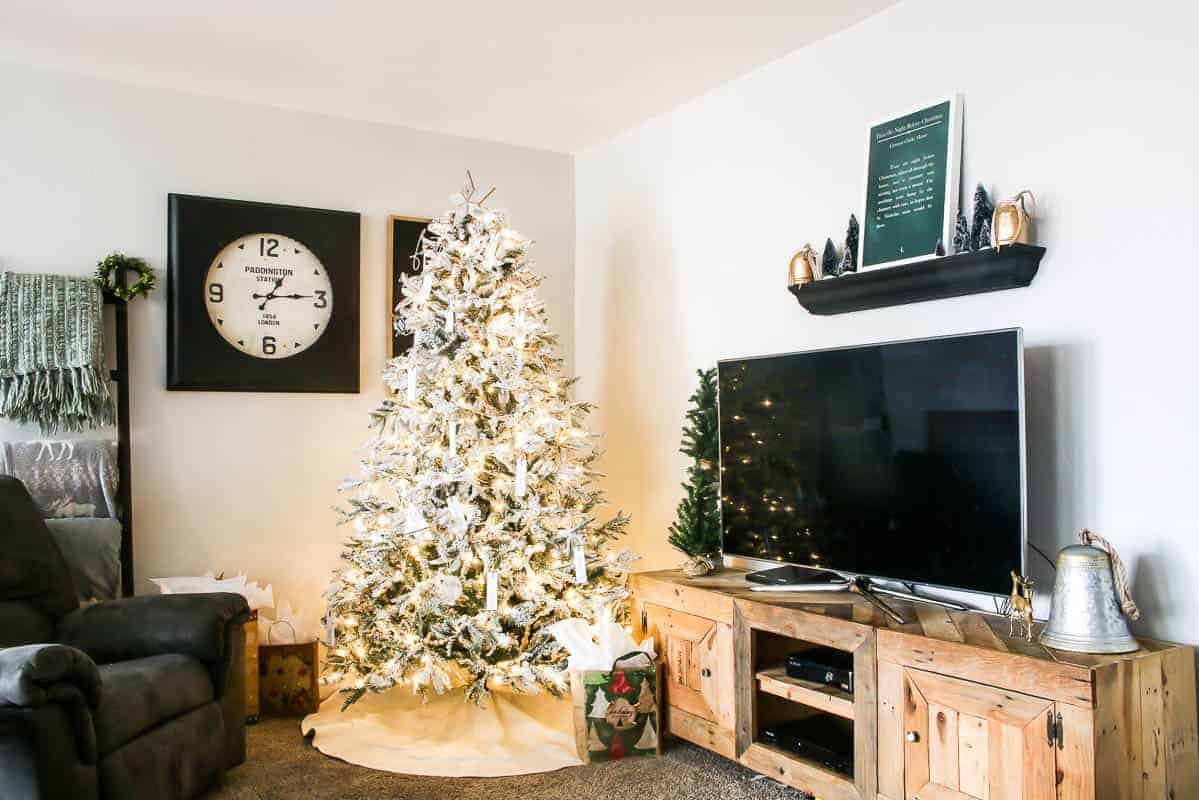 What's your favorite thing I ordered from Etsy for our living room Christmas decor??
Let me know in the comments below!