The holiday season is upon us and you can't forget the Christmas stockings. There are many ways to display your stockings and we're sharing 18 different stocking display ideas.
Stockings are a quintessential part of Christmas decorations! You've gotta have stockings hung somewhere in your home by Christmas Eve!
​Of course, the most traditional place to hang stockings is on the mantel of your fireplace. And yes, it is truly the perfect spot.
Bot everyone has a fireplace to hang stockings. Some fireplaces are working fireplaces and you don't want to risk catching your stockings on fire. Or it could be like our fireplace with no mantle at all! So what are other ways to display stockings?
Well, you're in luck today because there are truly so many Christmas stocking ideas! You could use a wooden decorative ladder to hang them, an old coat rack, or just about anything that has hooks that can be used to display Christmas stockings.
From mantels to walls, railings to table settings, these 18 creative ways to display Christmas stockings are sure to inspire you! I'm sure you'll find a fun way to hang your stockings and get into the holiday spirit!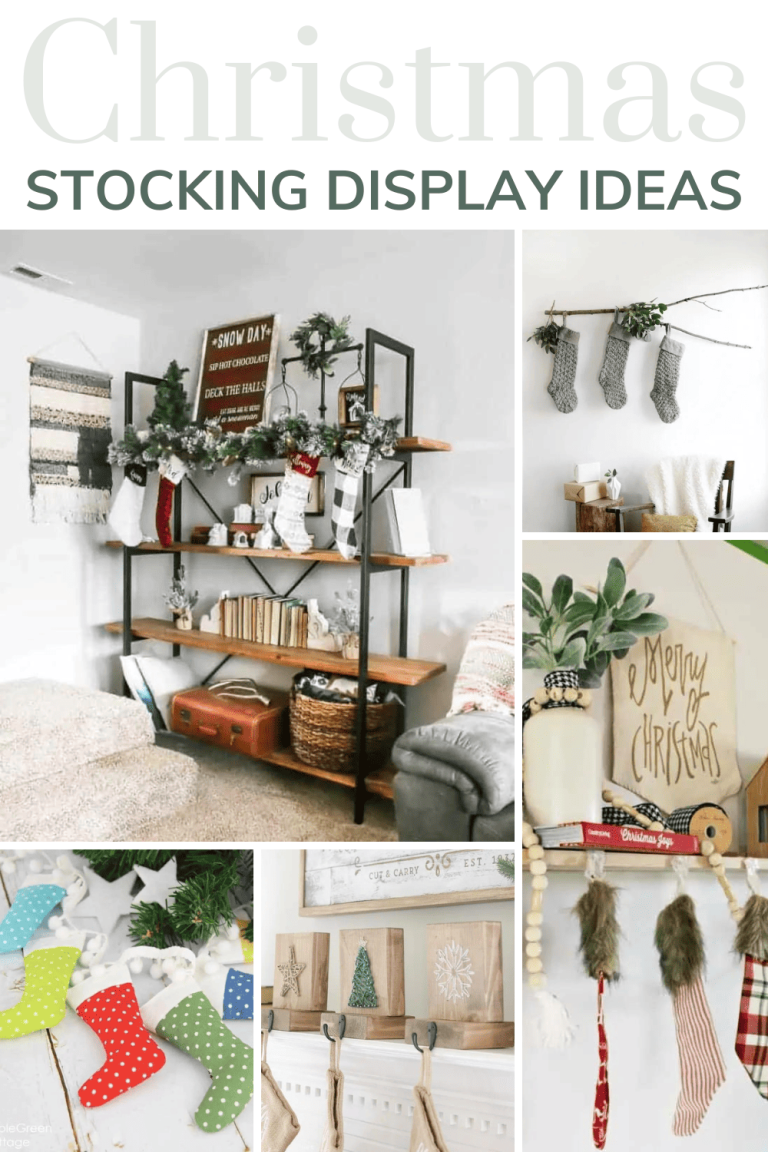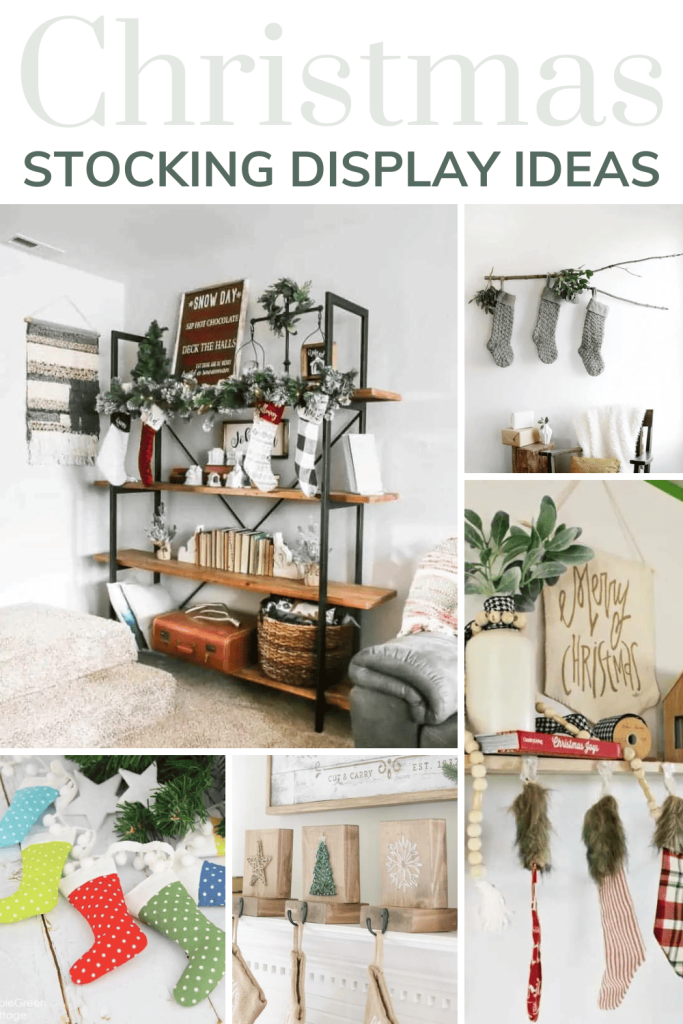 Christmas Stocking Display Ideas
So many fun Christmas stocking display ideas right?
However you choose to hang your Christmas stockings up this year, don't forget to add a personal touch, whether it's incorporating family names or crafting handmade stocking tags for a truly unique and sentimental feel.
And, of course, think beyond the traditional mantel – try hanging stockings on staircases, windows doorways, or even a dedicated stocking ladder for an unexpected twist. If you're feeling crafty, embrace the DIY magic by creating your own stockings or crafting unique decorations.
Remember, the holidays are all about joy, so have a blast showcasing your creativity with these festive stocking display ideas!
Related: Want to see more Christmas decor??