Need to label your stockings, but don't want to spend any more money on Christmas decor? Make these cheap and easy DIY stocking tags with boho style. All you need is cardboard, yarn, a hot glue gun, and scissors. Top it off with an option little bit of pampas grass.
This DIY stocking tags tutorial contains affiliate links, but nothing that I wouldn't recommend wholeheartedly. Read my full disclosure here.
Our old stockings had our names embroidered on them, which was great. But this year I was craving a little bit more neutral colors for our Christmas decor so it fits together with a neutral boho Christmas theme.
So I grabbed these cream-colored cozy stockings, which I love. But I needed a way to label them so we know who's stocking is who's.
I looked through the craft materials that I had on hand and quickly came up with this DIY stocking tag idea. I was shocked at how easily it came together!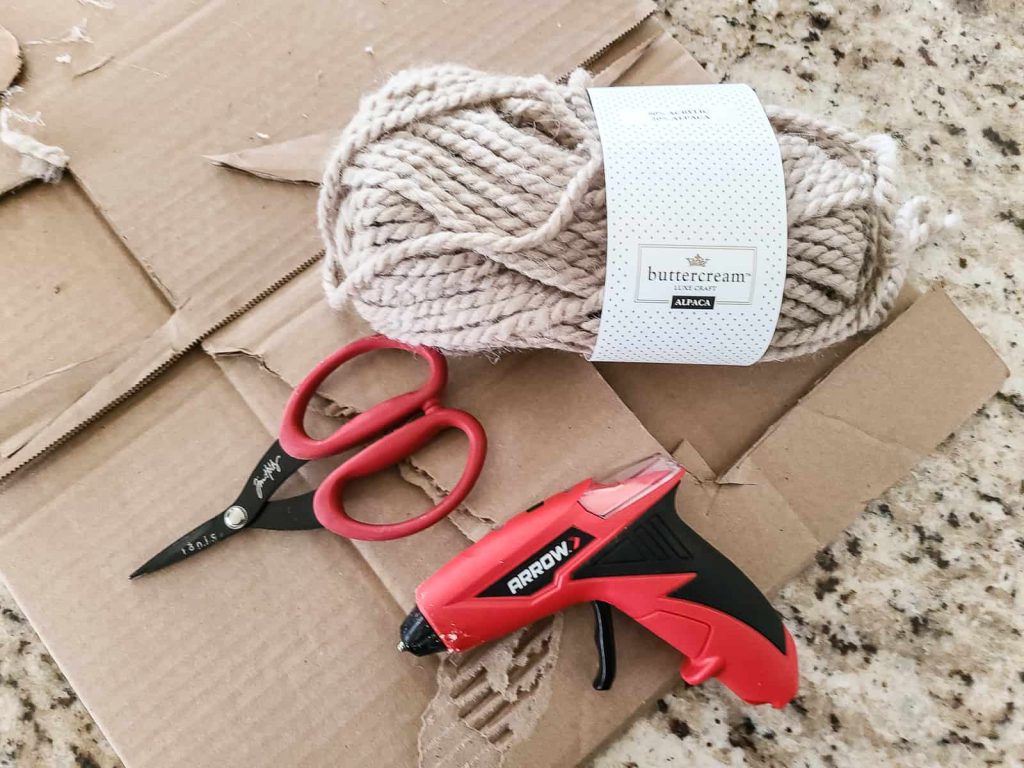 Supplies for DIY stocking letter tags: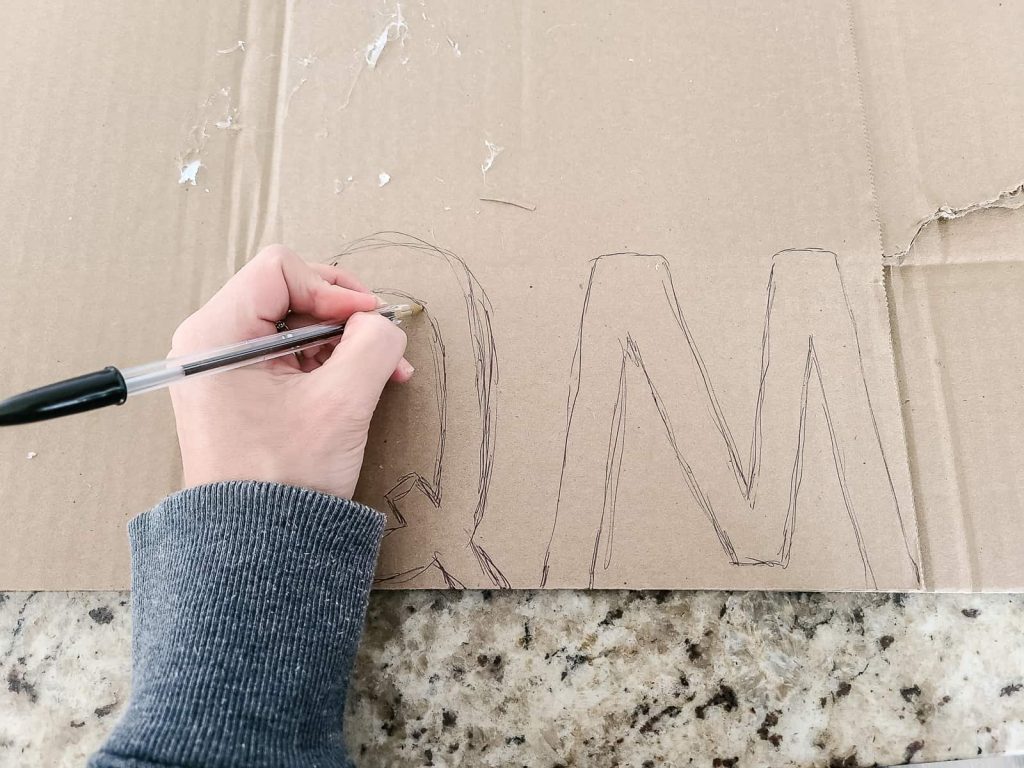 Step 1. Cut out letters from cardboard.
Start by writing your letters out on your piece of cardboard. I just freehanded mine and made them about 6 inches tall.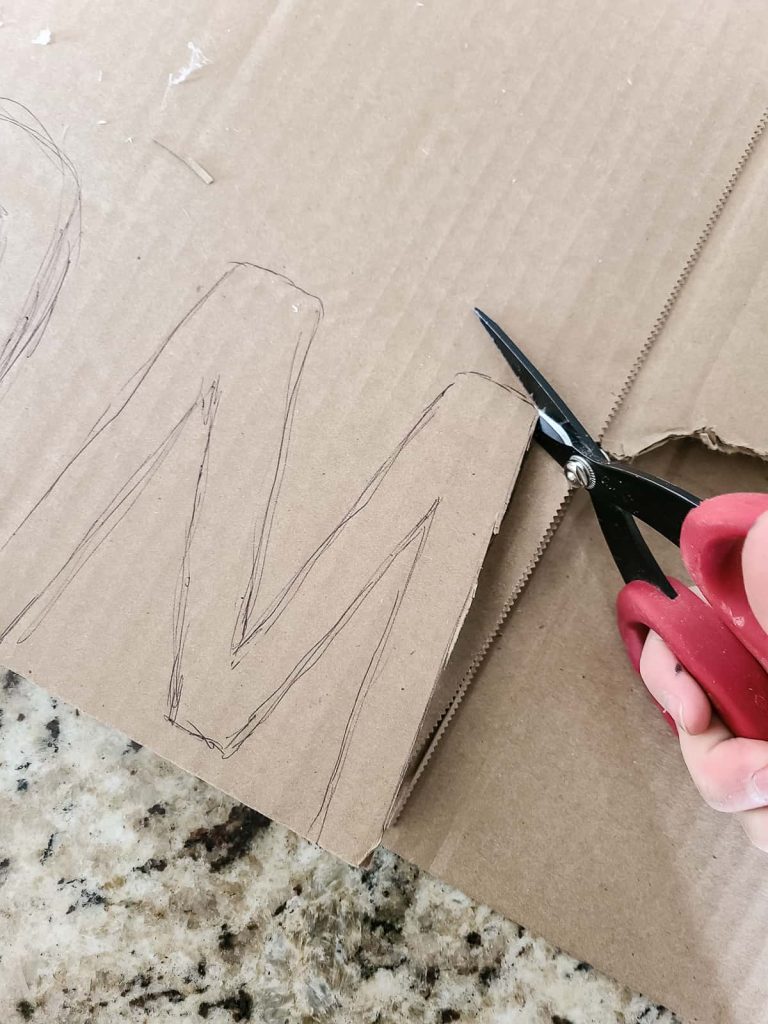 Next, grab your scissors and cut the letters out from the cardboard along the lines.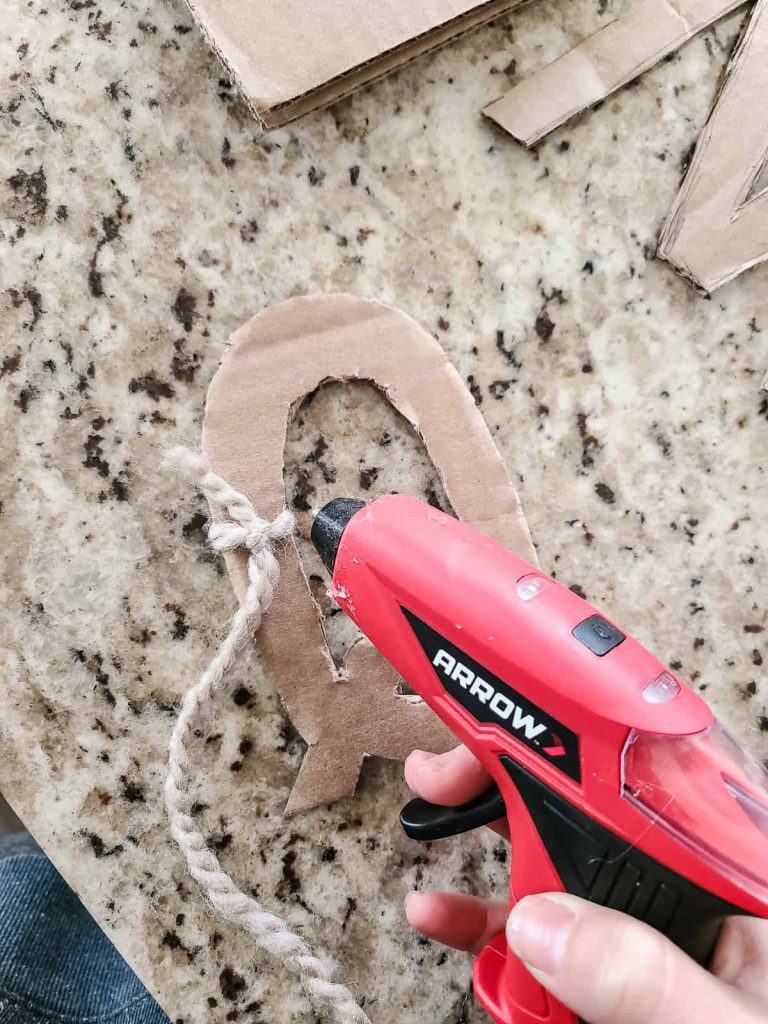 Step 2. Wrap letters with yarn.
Get your yarn started by tying it around a letter with a knot and securing that with a small dot of hot glue. Then you simply wrap the yarn around the letter, adding a bit of hot glue every couple of inches to keep it in place.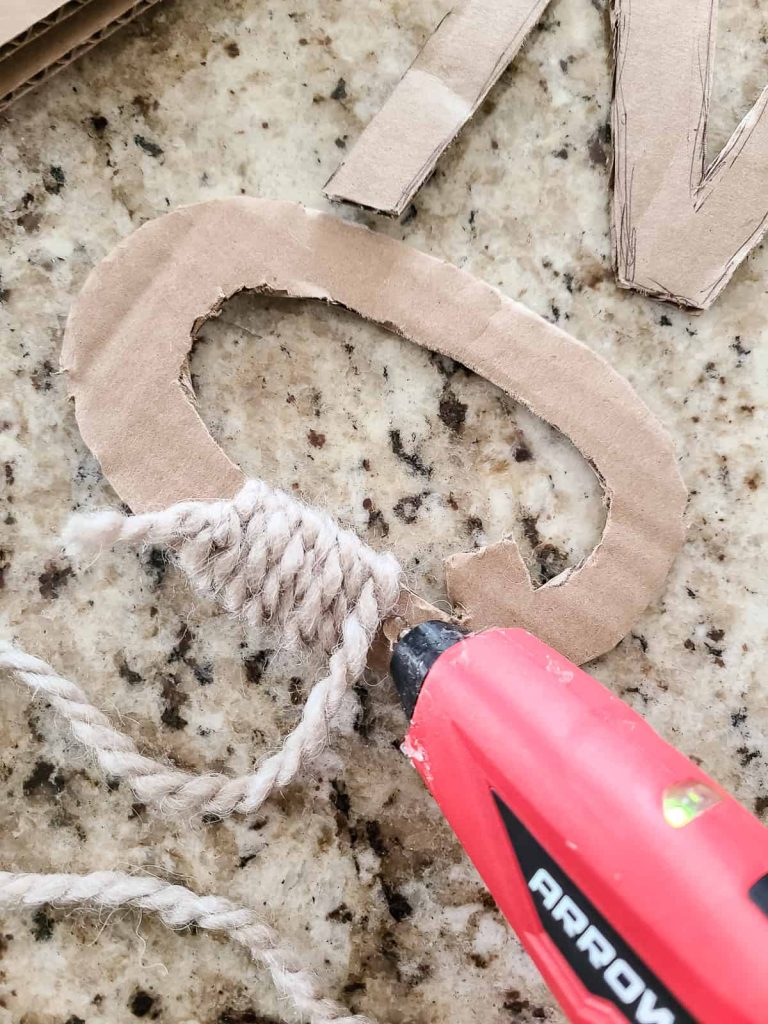 If you didn't want to use chunky tan yarn, you could also use white twine, jute, or any other string or yarn you have around your home.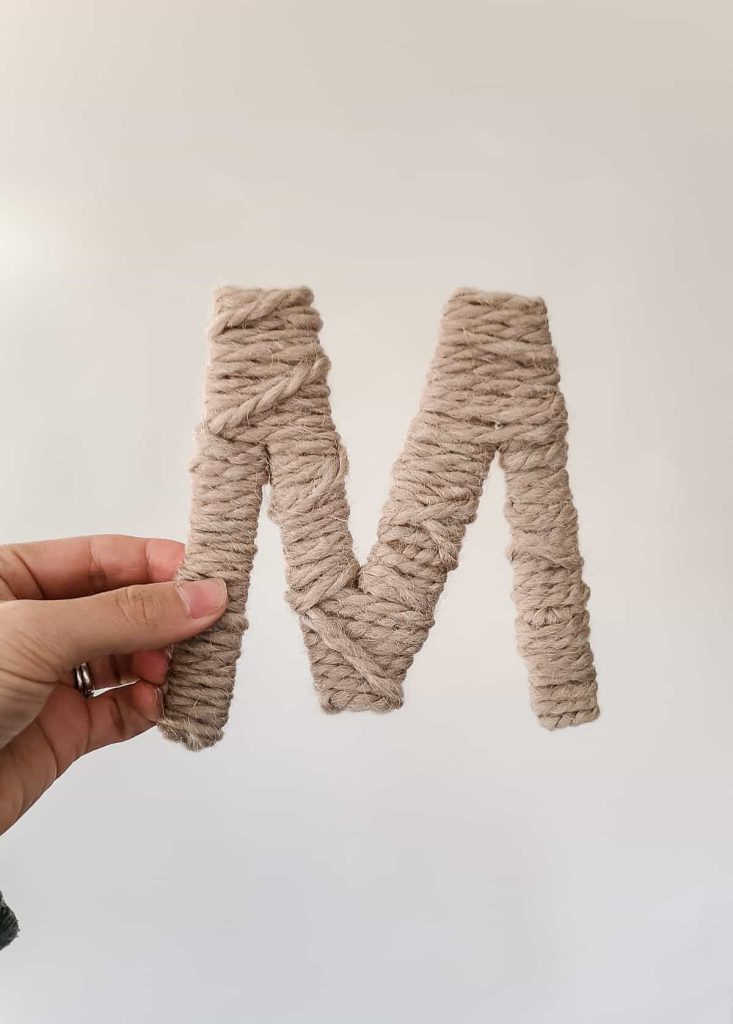 The hardest letters for me were the Q and M where there were areas I needed to overlap. But after a little trial and error, I figured out how to wrap the yarn around the letters successfully.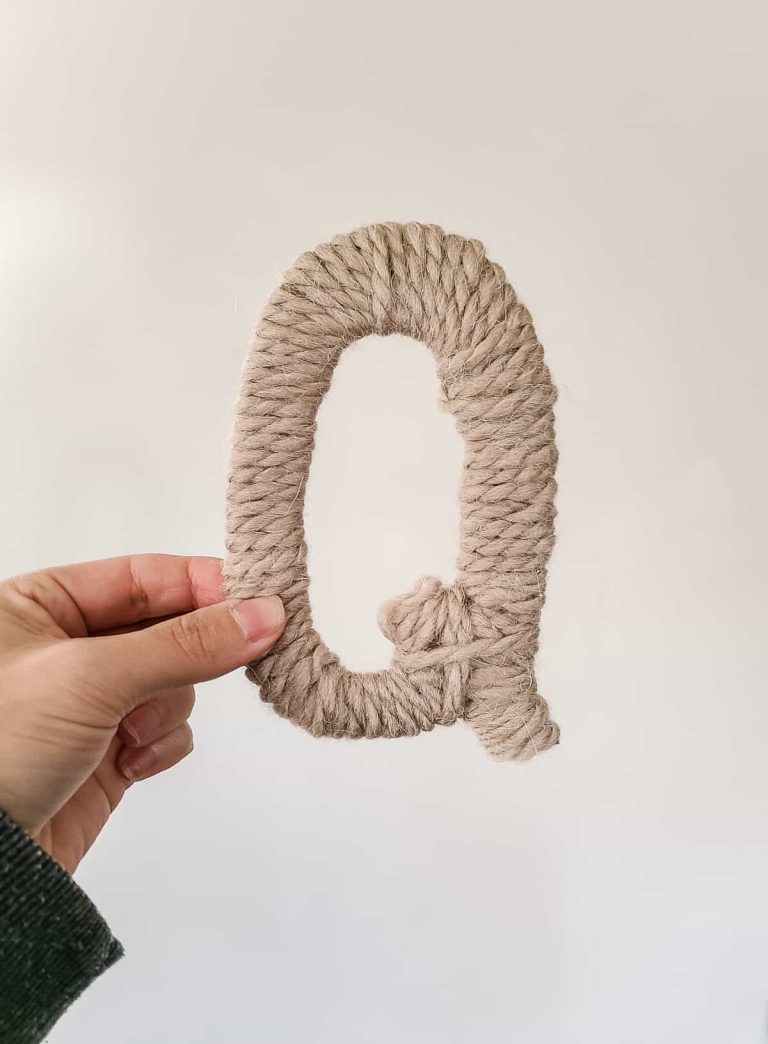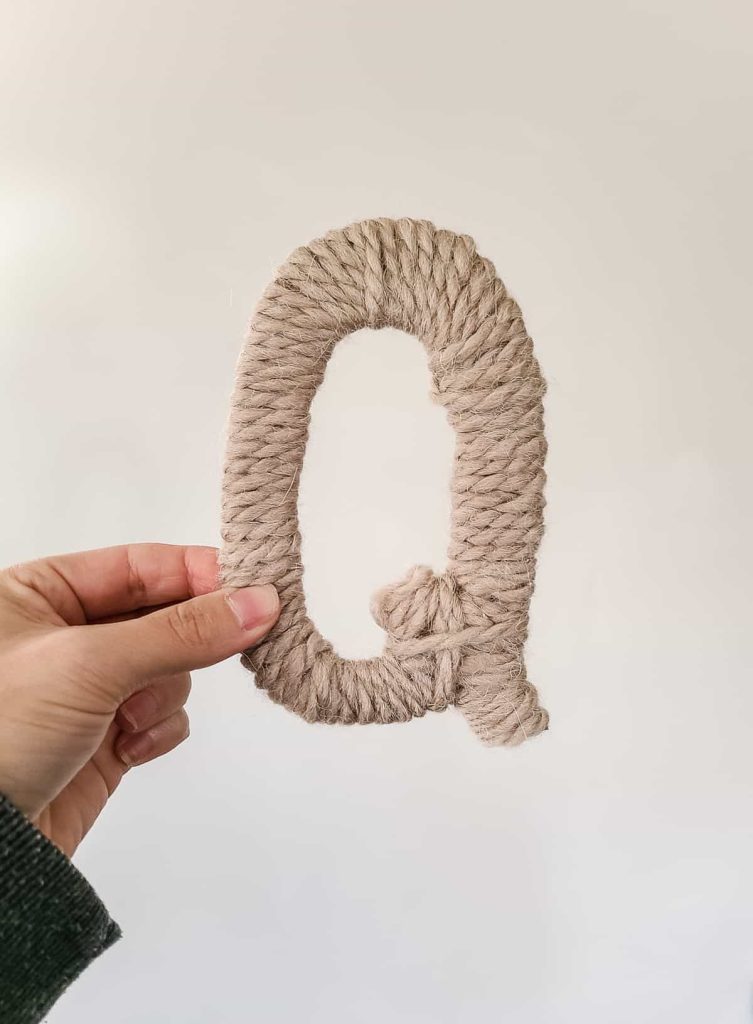 I wasn't too worried about the yarn being too perfect. I think it looks great with some of the yarn overlapping at different angles.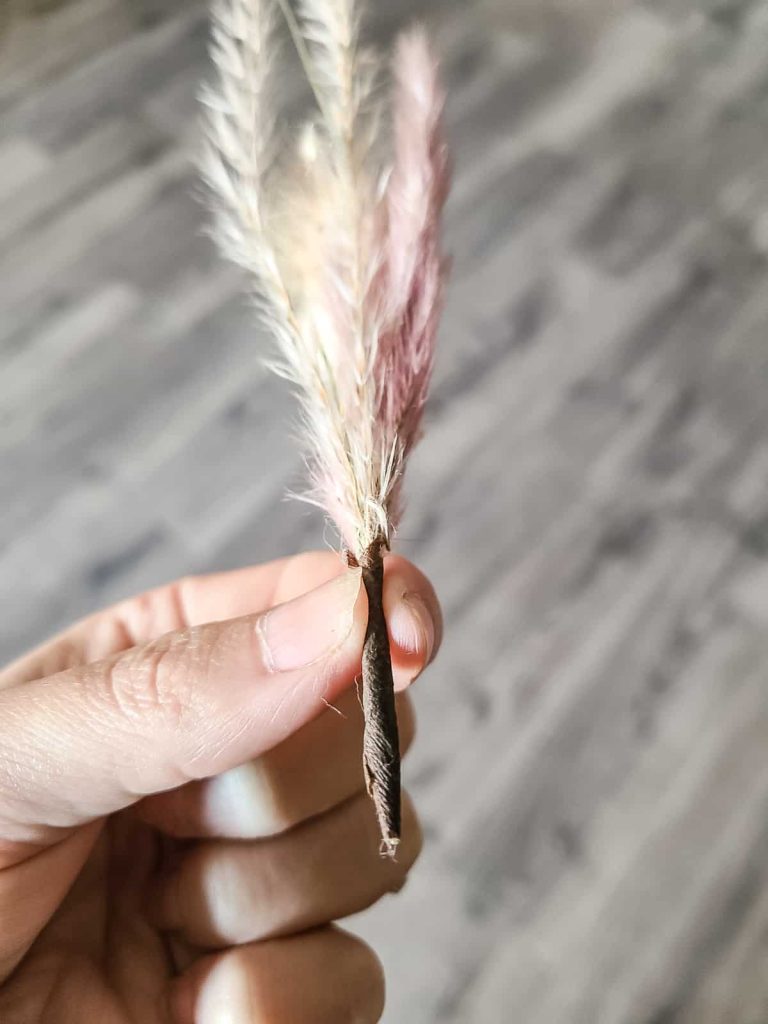 Step 3. Stick a small bunch of pampas grass in.
Now you could totally just stop here. The stocking letter tags wrapped with yarn are perfect just the way they are, but I wanted to take it just one step further.
I had some leftover small pieces of pampas grass from another project, so I grabbed a couple of pieces and secured them together on the steps with some floral tape.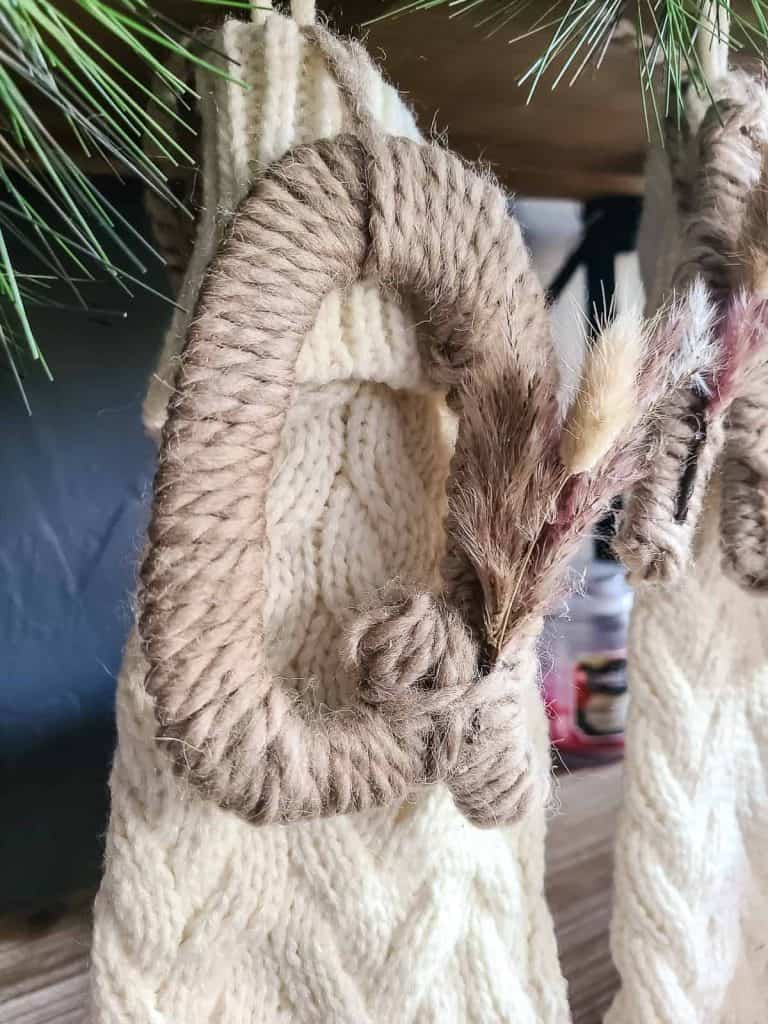 Then I simply pushed the bunch of pampas grass into the front of the DIY stocking tag under some yarn pieces. I also added a small dot of hot glue to secure it.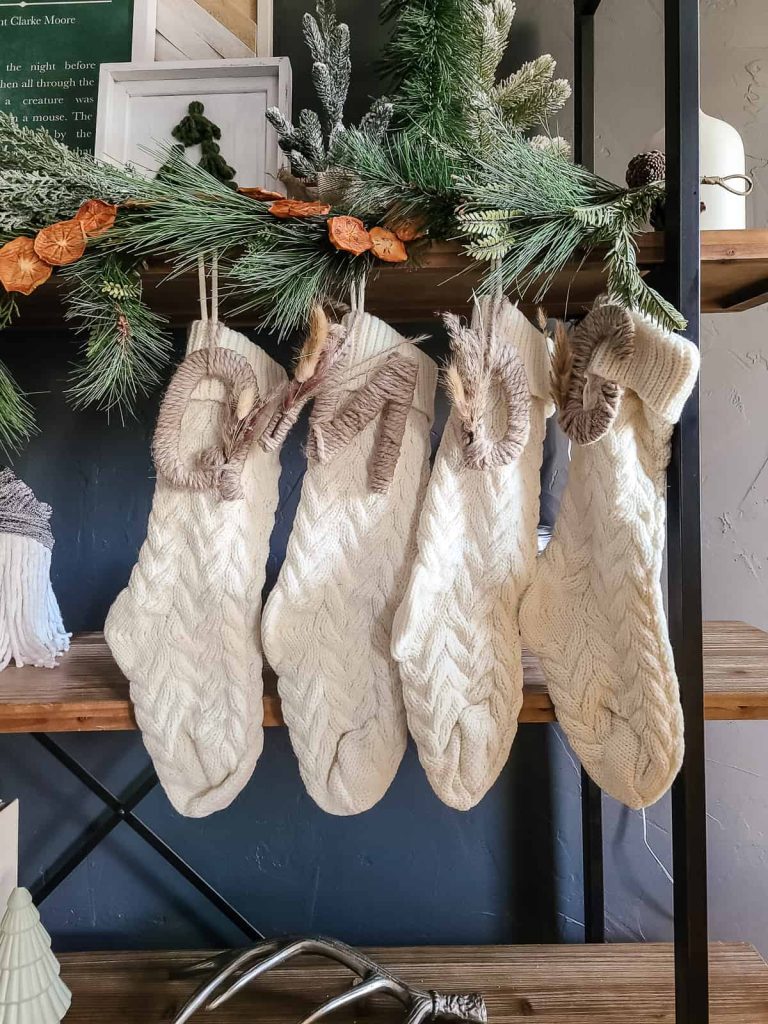 Step 4. Hang DIY stocking tags up with stockings.
To hang the stocking initial tags up with the stockings, simply make a loop with more yarn and use that to connect the stocking and the stocking tag.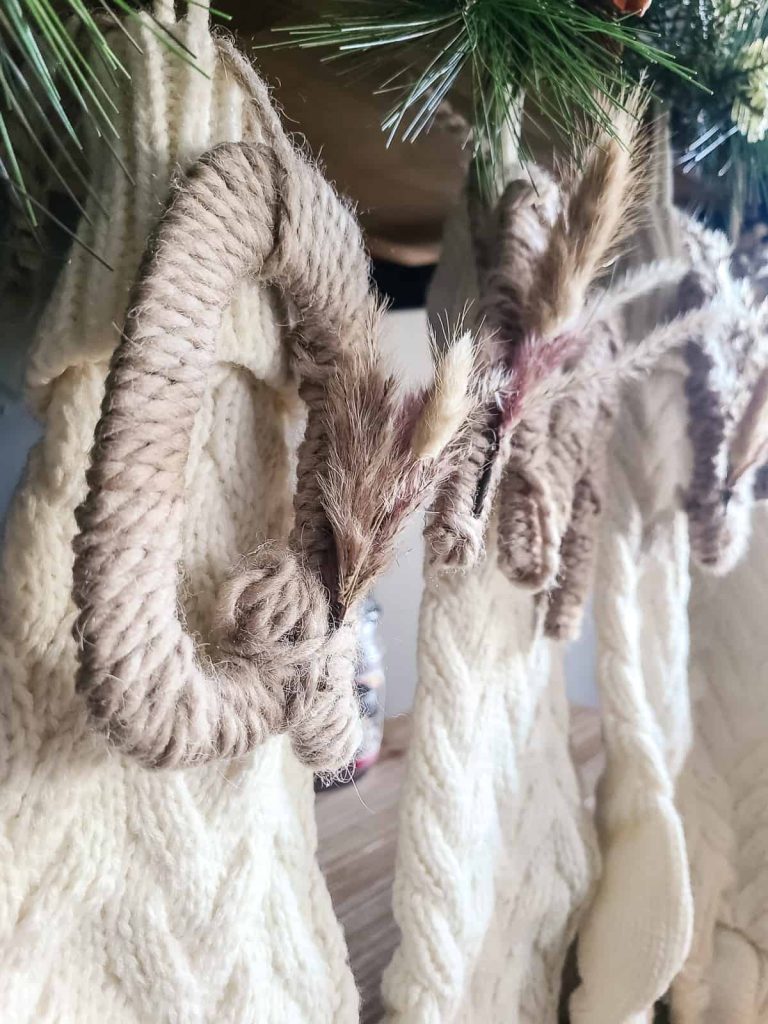 Simple as that! One of my favorite things about this craft project is how cheap and accessible the materials are.
I made these stocking labels using just the things we had on hand around our house. Everyone has some boxes they haven't taken out to the recycling bin, right?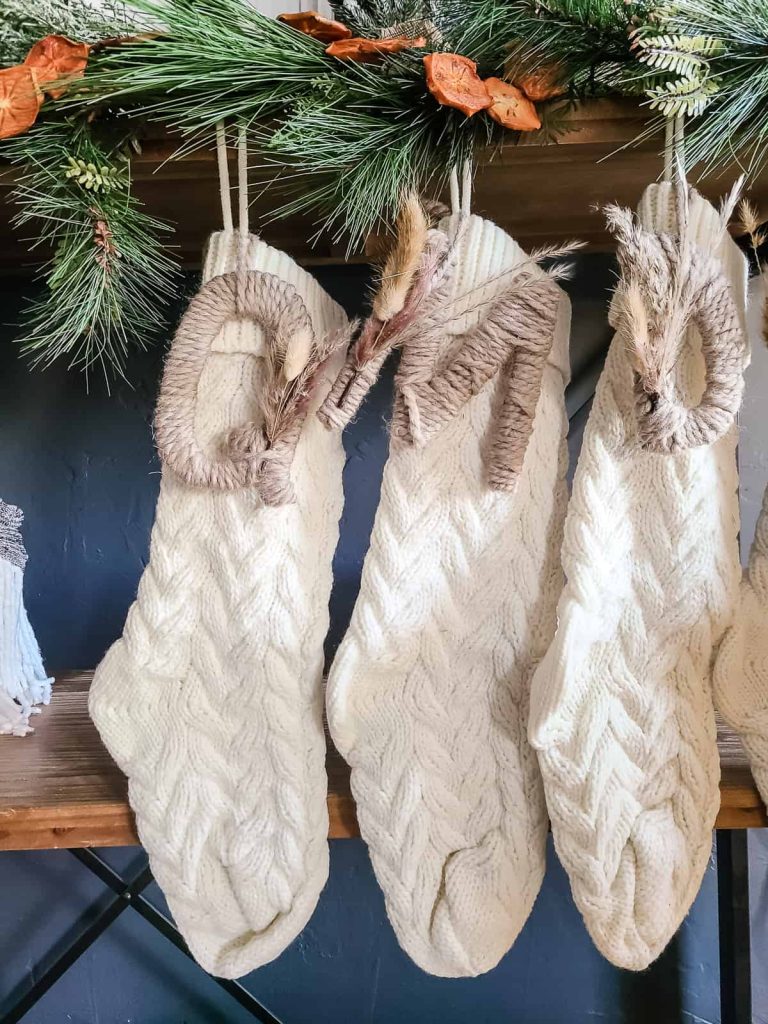 You could also use these as gift tags, instead of labeling your Christmas stockings. Another idea is to use them as a Christmas ornament! They are so versatile.
These Christmas stocking tags turned out so good! They were the perfect addition to our boho-themed holiday decor this year.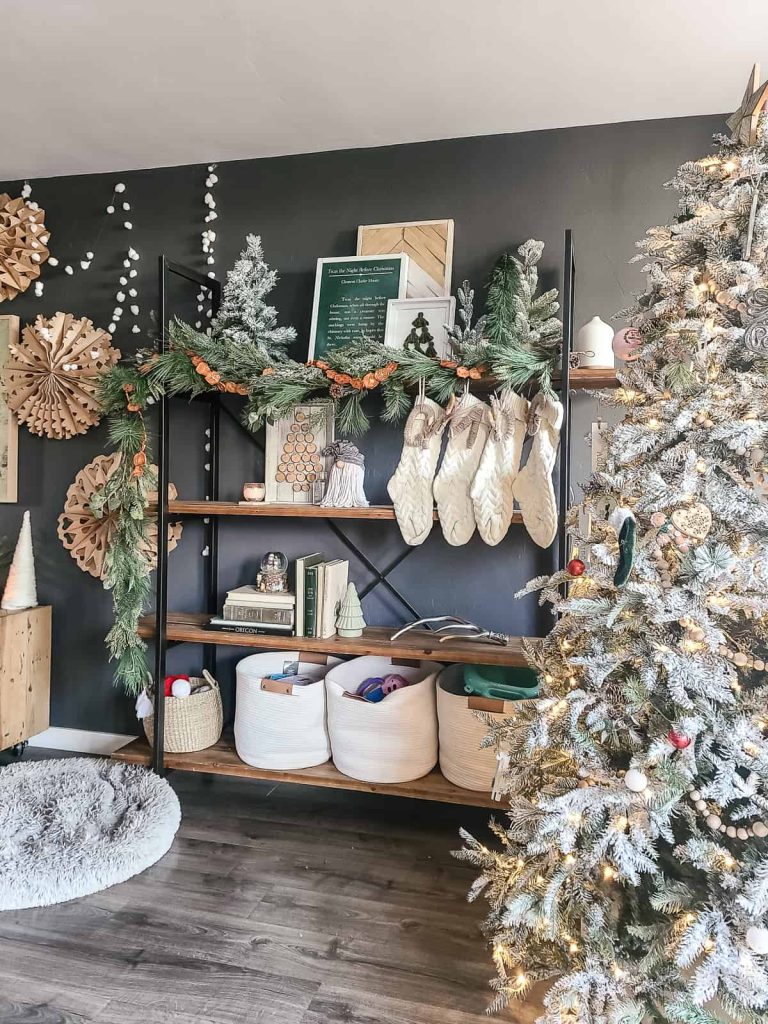 Would you rather have stocking name tags, instead of just the initial? Check out these gorgeous wooden stocking tags!