Do you love the look of vintage oil paintings, but can't afford them? Use this fake oil painting hack with Mod Podge. Learn how to make a print look like a painting with this simple step-by-step tutorial!
There's something so classic and moody like a vintage oil painting. I've been seeing them everywhere. Stores are selling antique art replicas like hotcakes. And I'm totally seeing moody oil paintings all over Instagram.
The problem is that finding and buying real antique art is expensive. If you don't have "art" as a line item in your budget, I've figured out a trick for you to make a fake oil painting that looks pretty dang authentic.
In this easy step-by-step tutorial, you'll learn how to make a print look like a painting! All you need is a thrift store frame, a printer, a paintbrush, and Mod Podge.
I snagged this pretty bronze looking 5×7 frame at the thrift store for just $2. It was the perfect home for the printable that I found!
This fake oil painting tutorial contains affiliate links, but nothing that I wouldn't wholeheartedly recommend anyway! Read my full disclosure here.
Where to find printable vintage art
I'm using printable art for mine from Etsy, but you could also order vintage art prints from Amazon and you won't have to mess around with printing.
But if you want to go the printable route, Etsy is definitely the best place to get it! There are so many affordable options and most of them are under $5. I got mine for just $2!
Vintage art prints from Etsy
Here are some of my favorite options from Etsy!

Fake Oil Painting – Video Tutorial
YouTube video coming soon!
If you love DIY videos, don't forget to subscribe to our YouTube channel!
How To Make A Print Look Like A Painting – Step-by-Step Tutorial
Ok, you are ready for this Mod Podge hack to totally make a print look like a painting! Let's jump in!
Supplies needed for fake oil painting
Step 1. Print out your printable art file
You can totally use a home printer for this, but the key is using a good quality paper. You want something thick, like a cardstock with no gloss or a matte finish.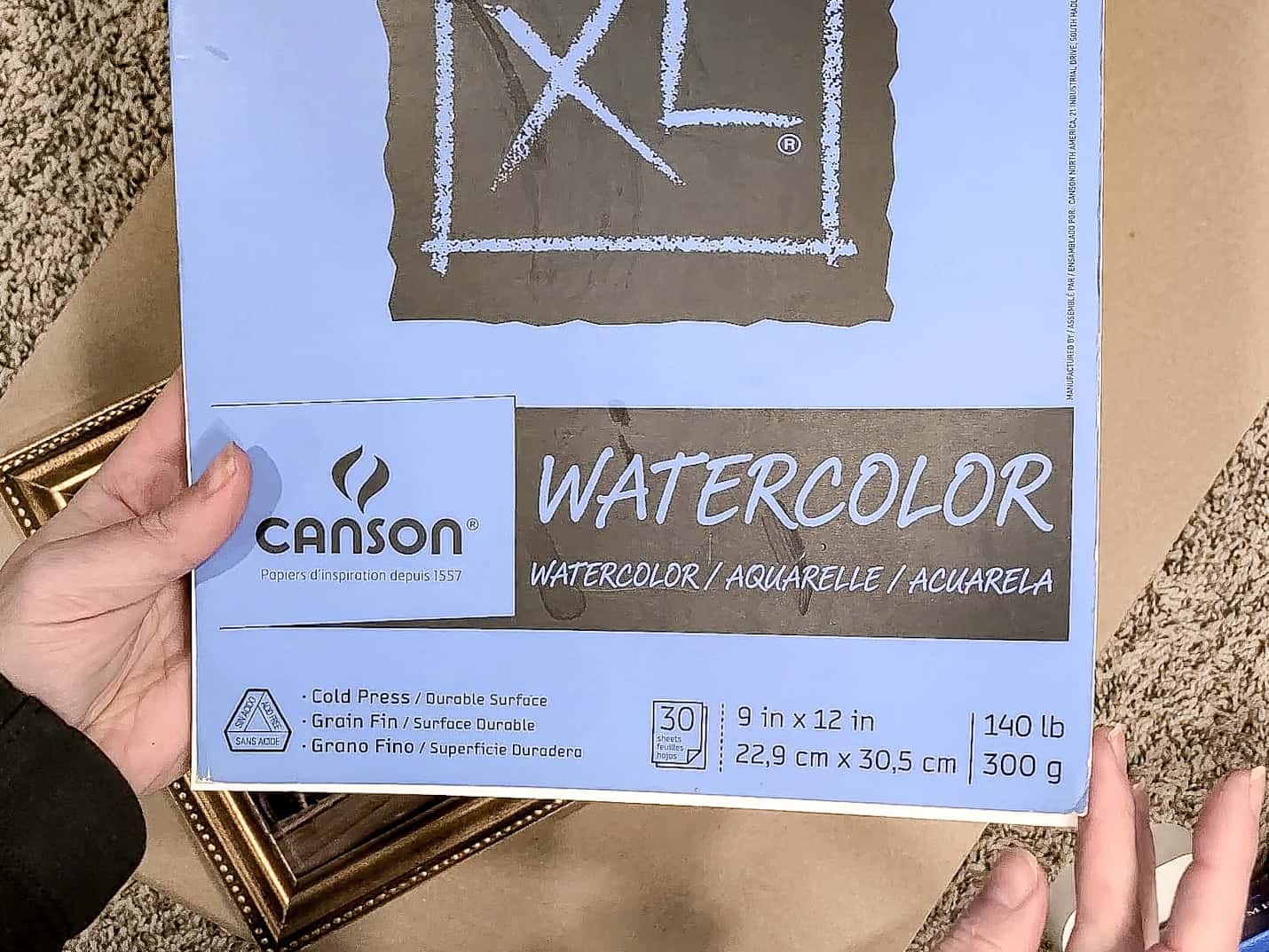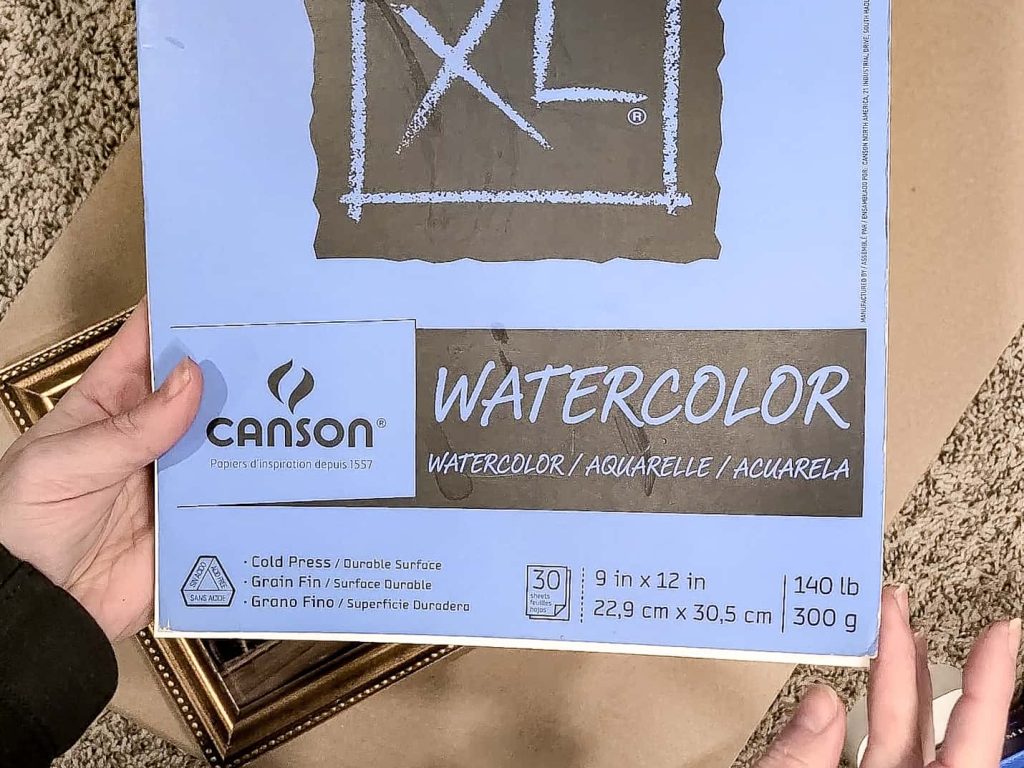 I used a sheet from this deck of watercolor paper and it was perfect. Watercolor paper is thick and has a bit of texture to it, so that was key.
Watercolor paper can also hold up to the moisture that will come later when we add the Mod Podge, where as other papers may have a tendency to warp or bubble with the Mod Podge.
Step 2. Cut your print with a paper cutter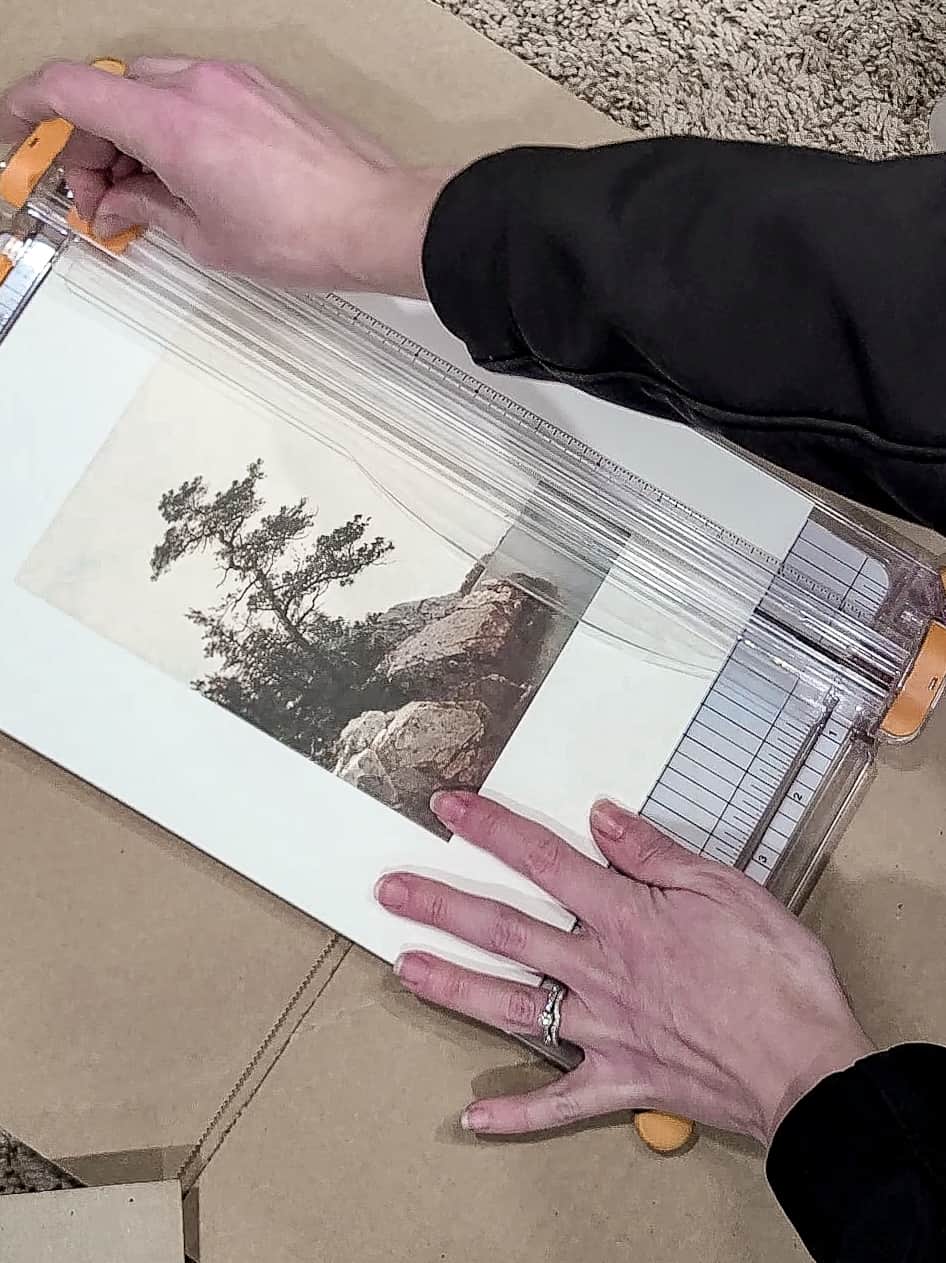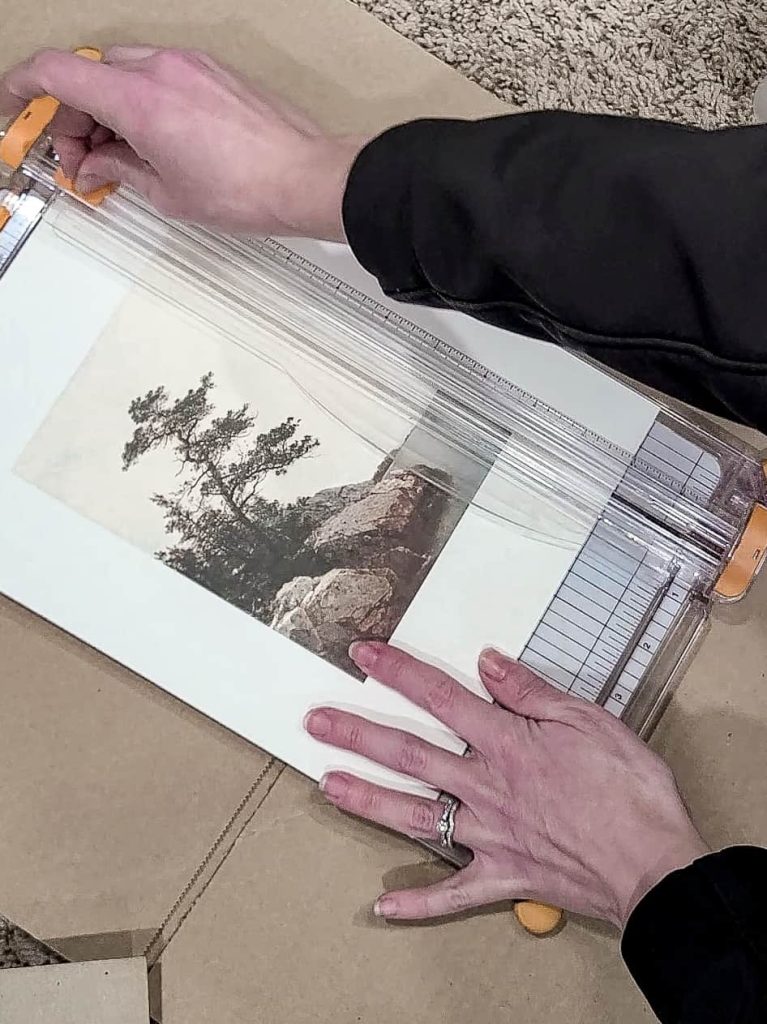 Next cut your print down to size with a paper cutter. I was using a 5×7 frame, so I printed it out to that size and then cut along the edges.
Step 3. Attach print to the cardboard backing of your frame
Dismantle your frame and remove any old pictures that are in it. You can also get rid of the glass, we won't be using it!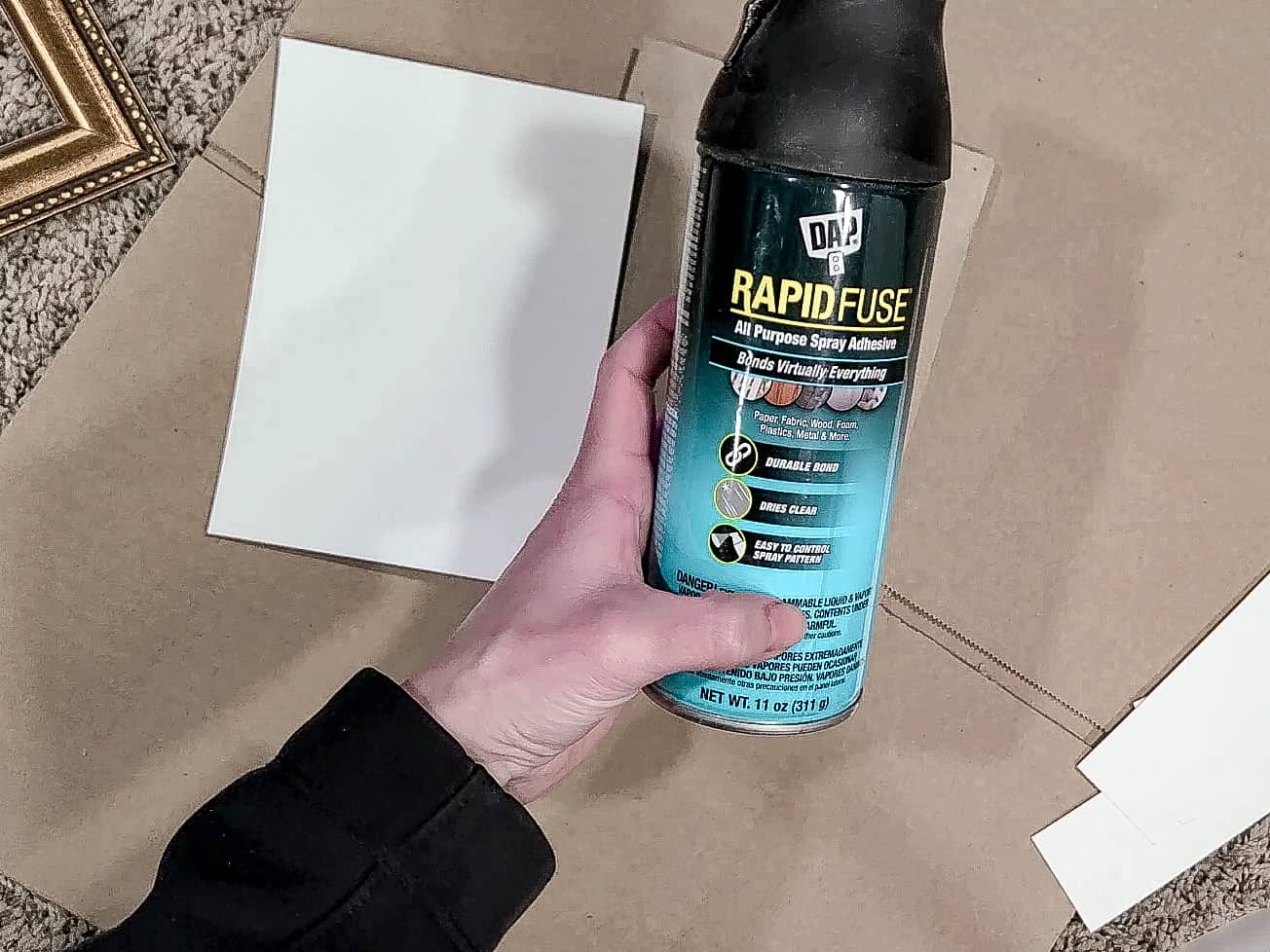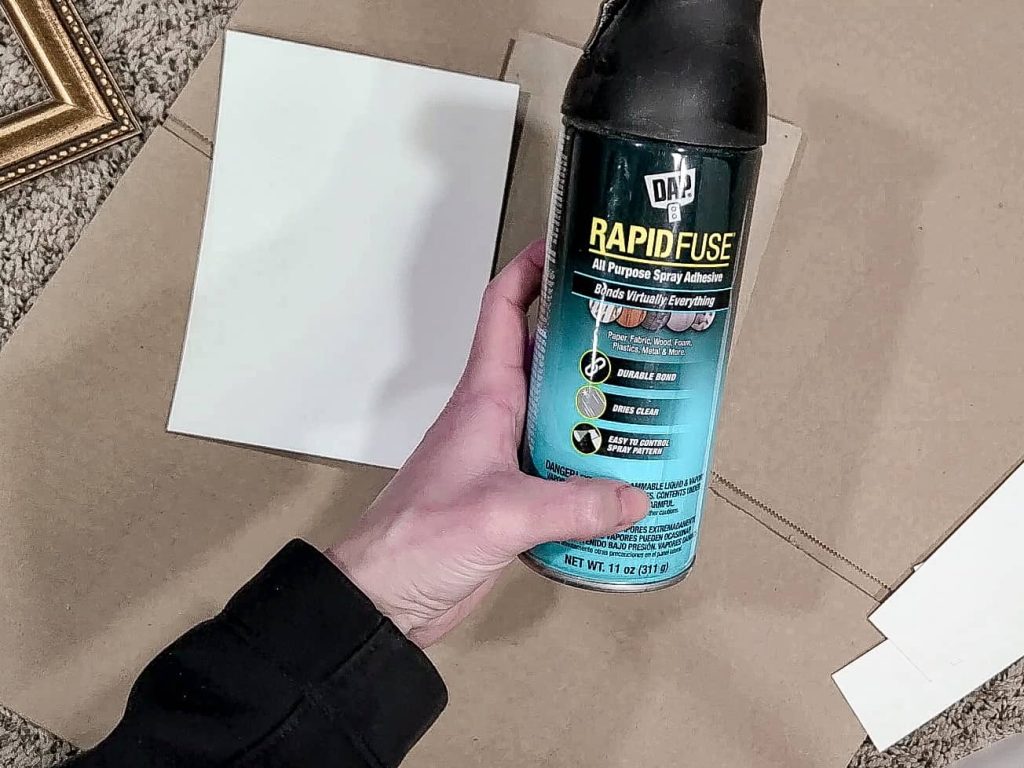 To attach the print to the cardboard backing of my frame, I used DAP Rapid Fuse Spray Adhesive. You just want to use a strong glue that won't bubble.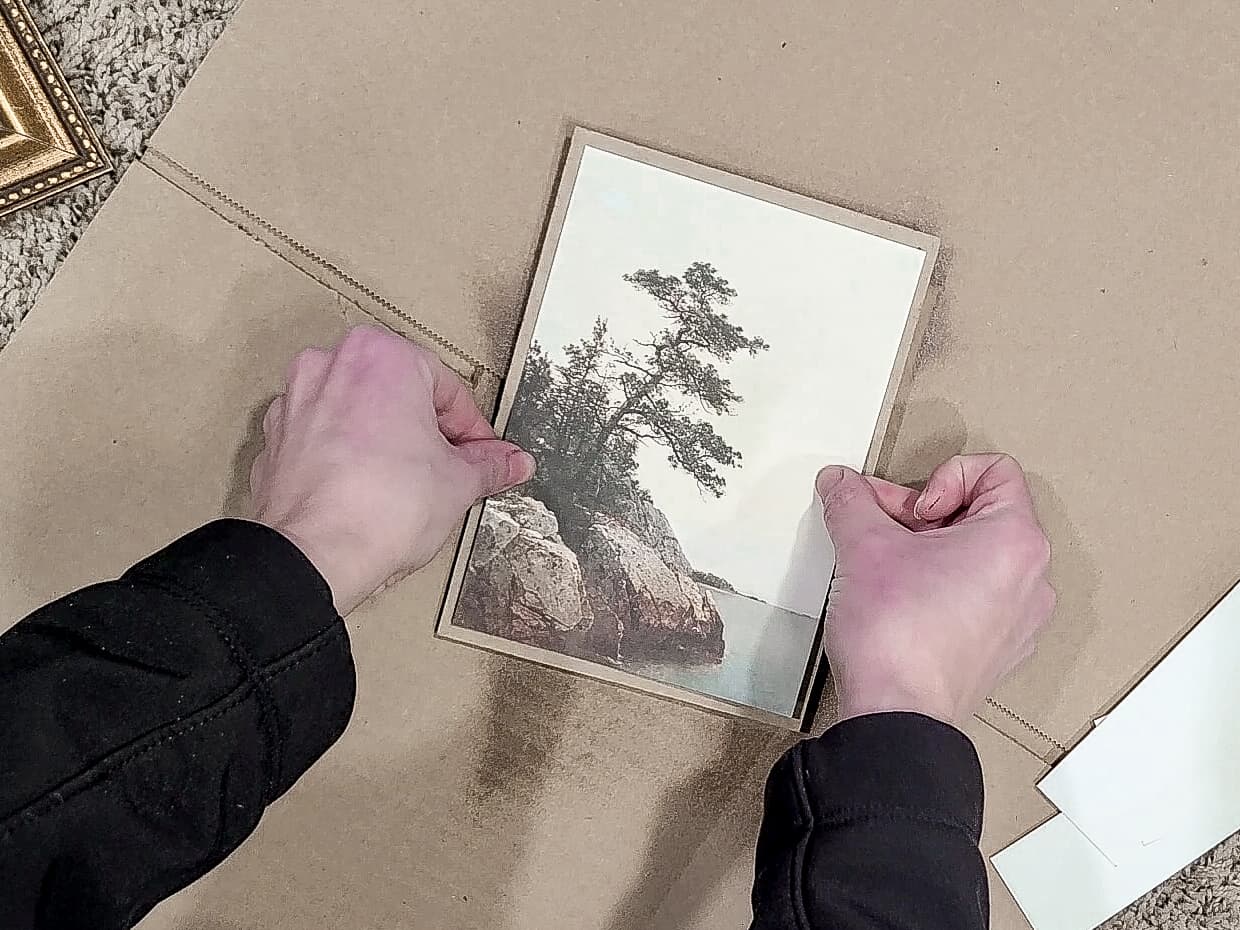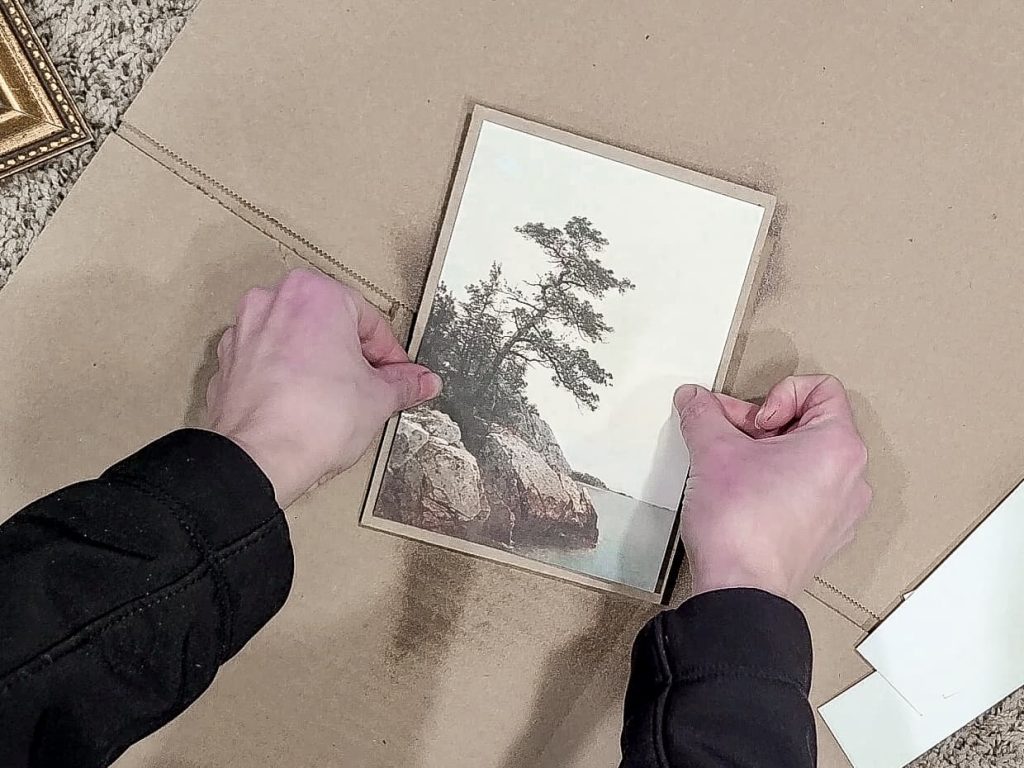 I wouldn't recommend using Mod Podge on this because the extra moisture under the paper will cause problems. Let it dry the recommended time.
Step 4. Brush Mod Podge over the top of the print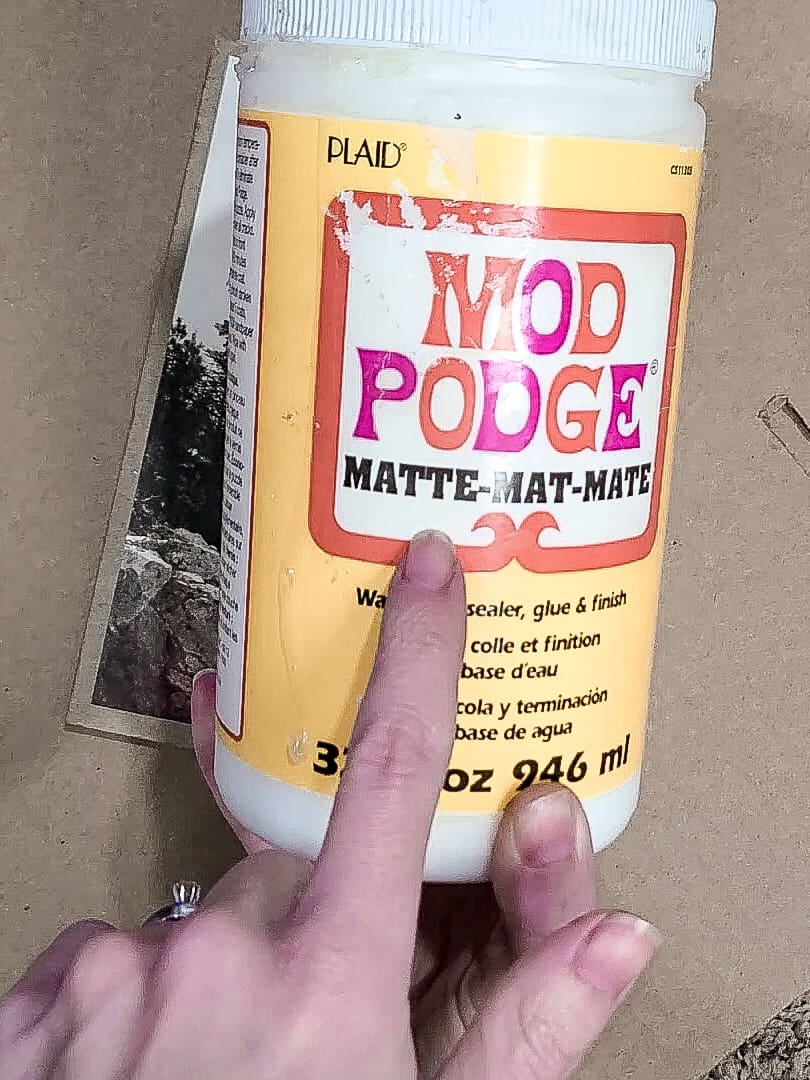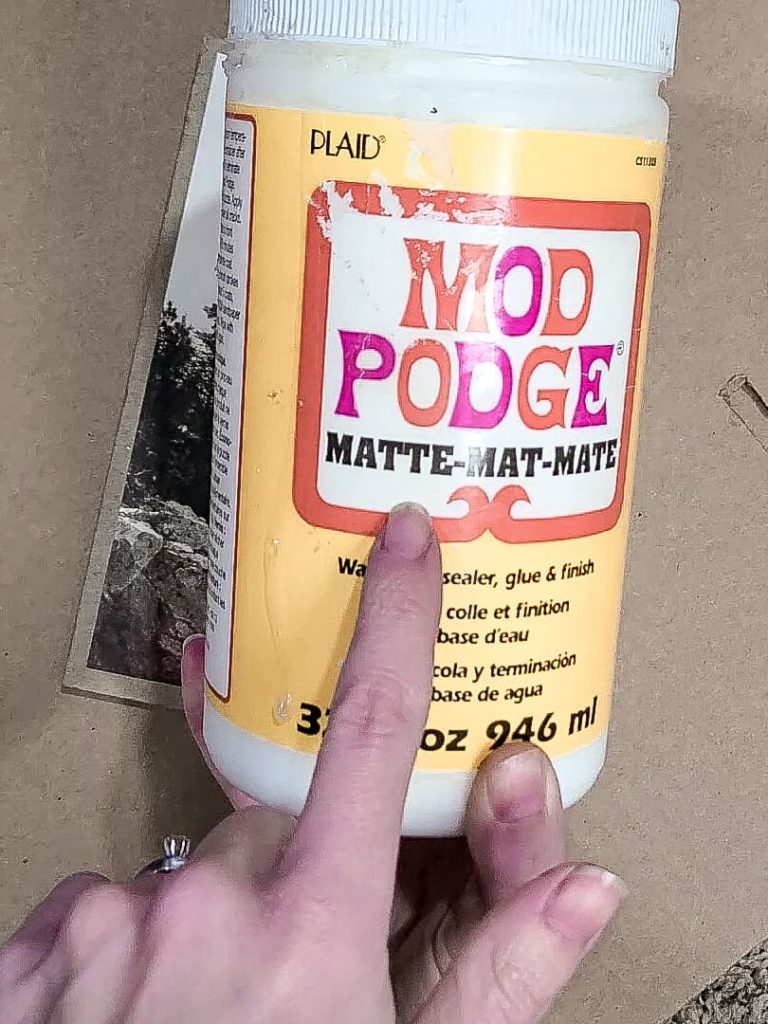 Using a foam brush add Mod Podge over the top of the print. This will seal the print to protect it (remember we're not using glass) and it will also start to give it a realistic and handbrushed texture.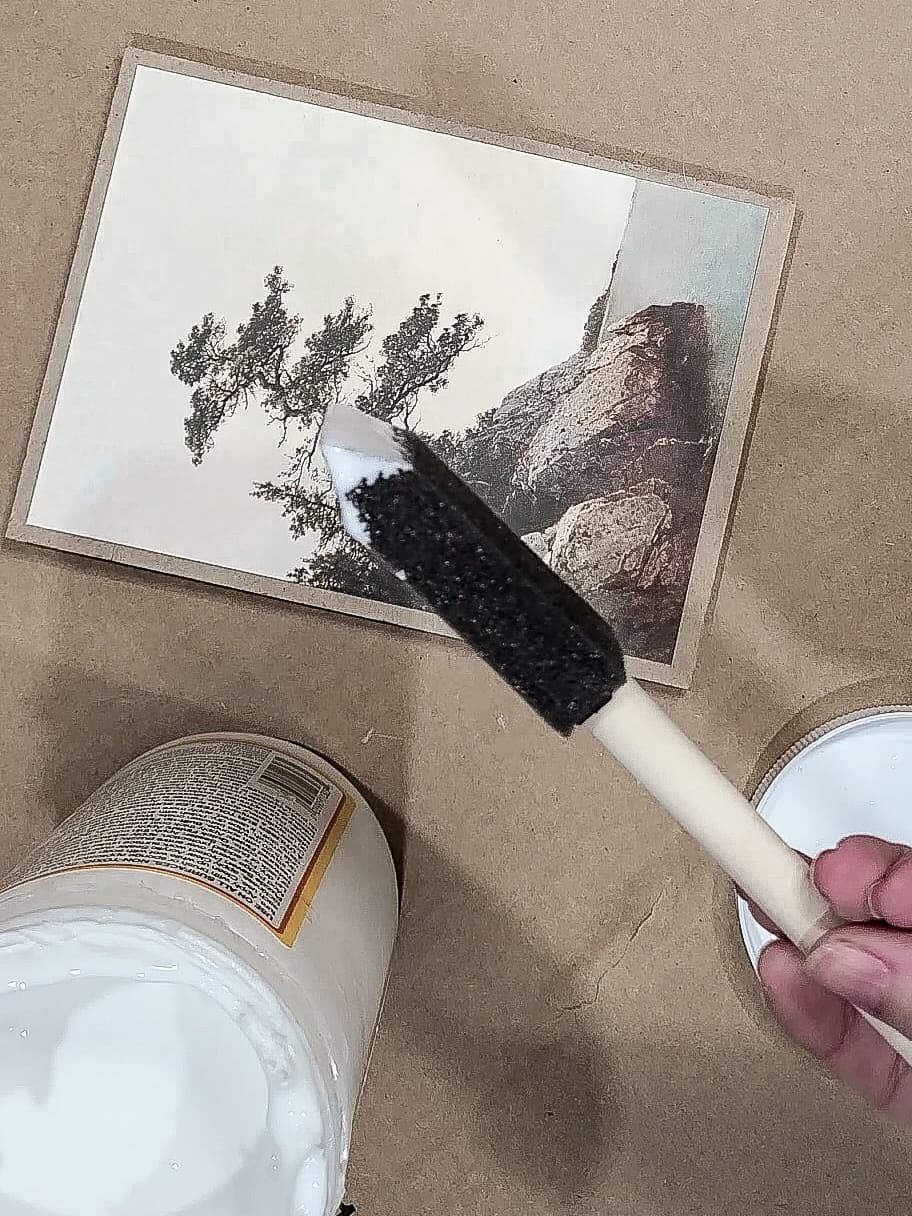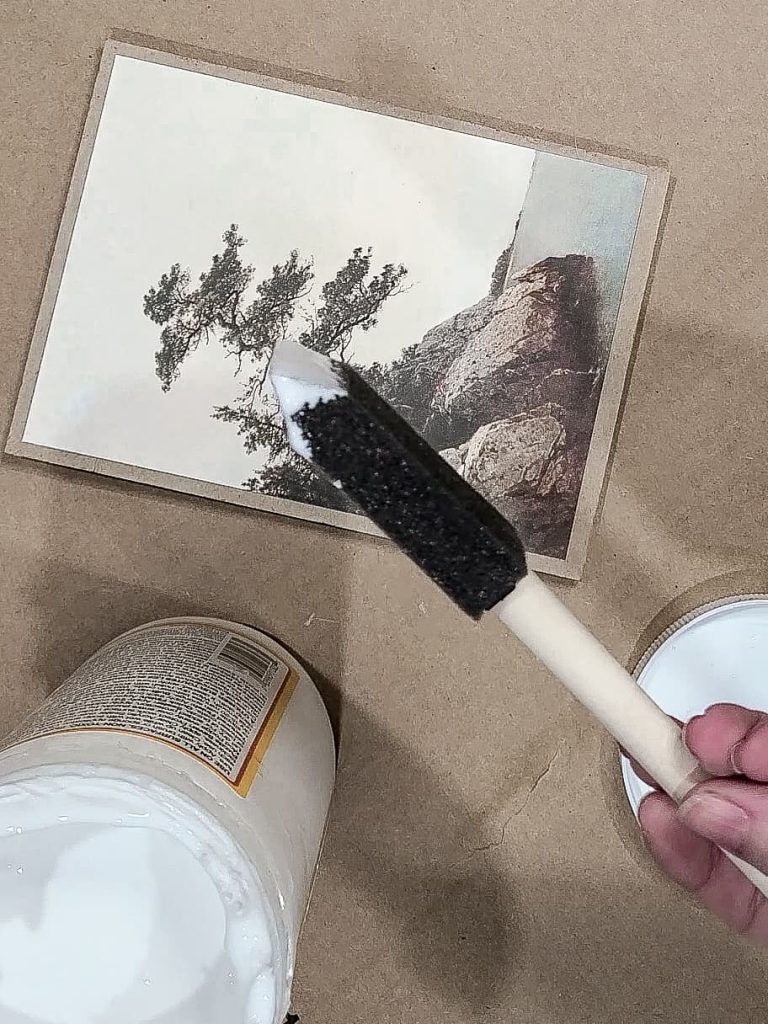 You can go every which way the brush strokes here for an authentic look.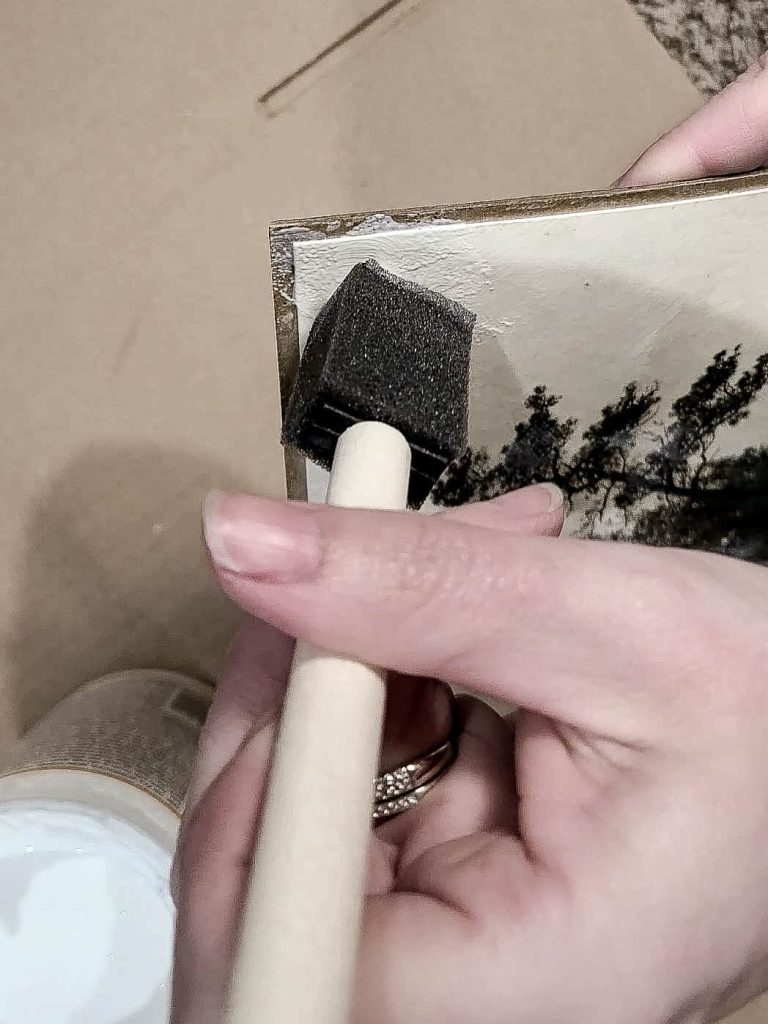 Pounce the foam brush up and down for some extra texture.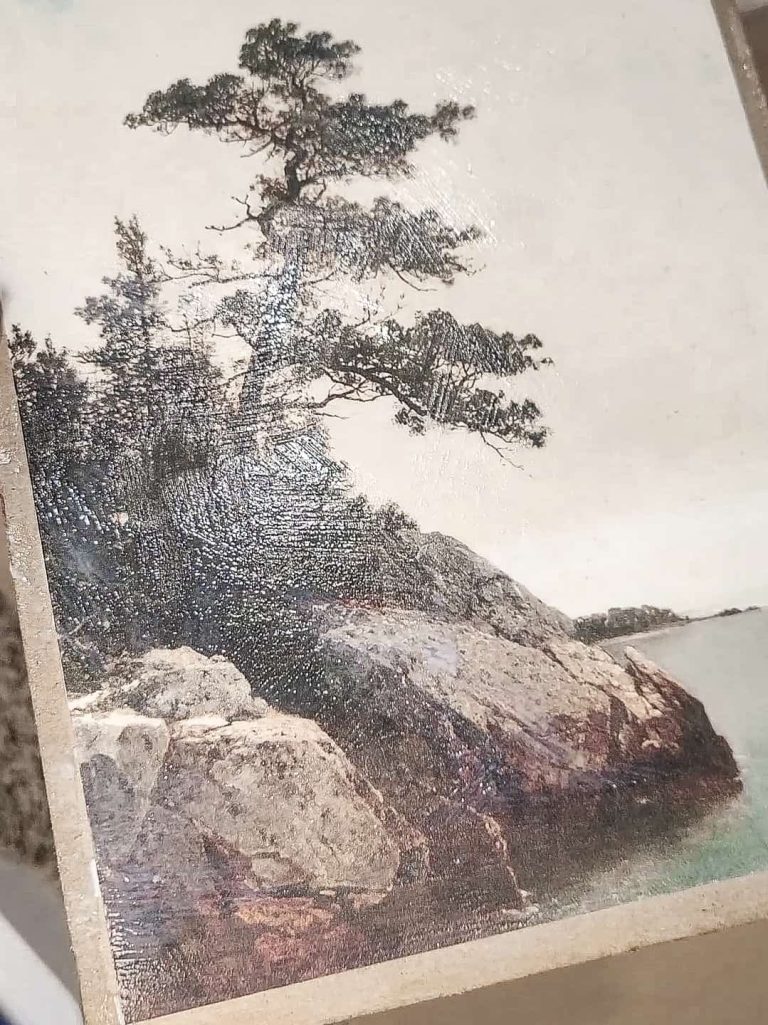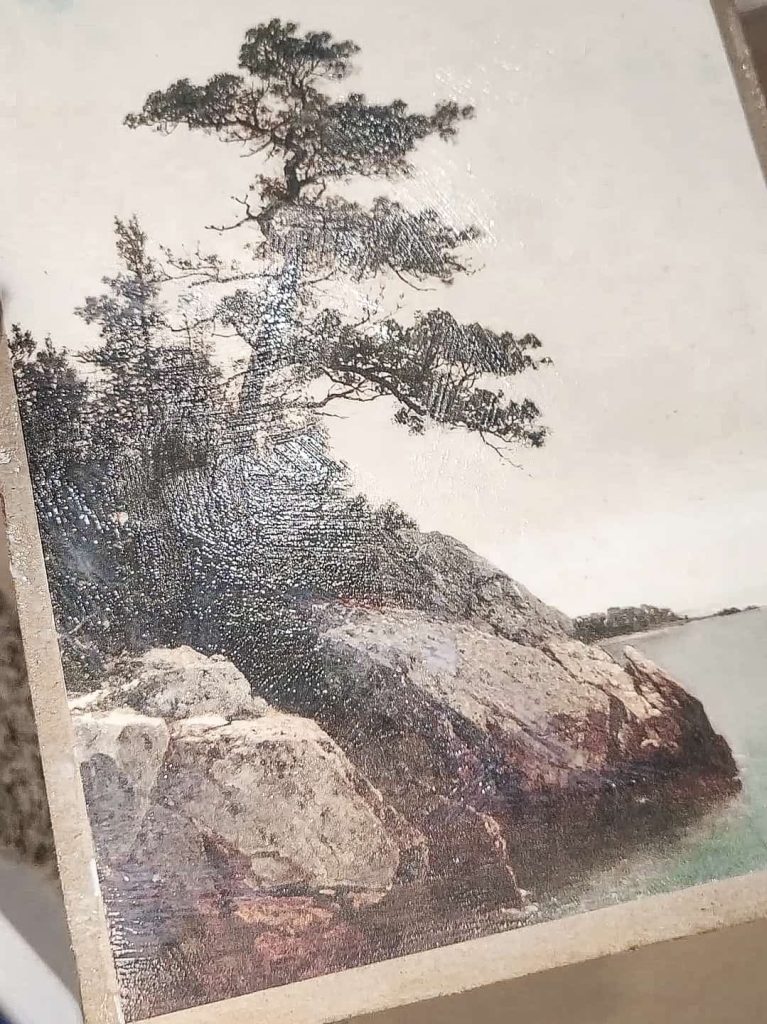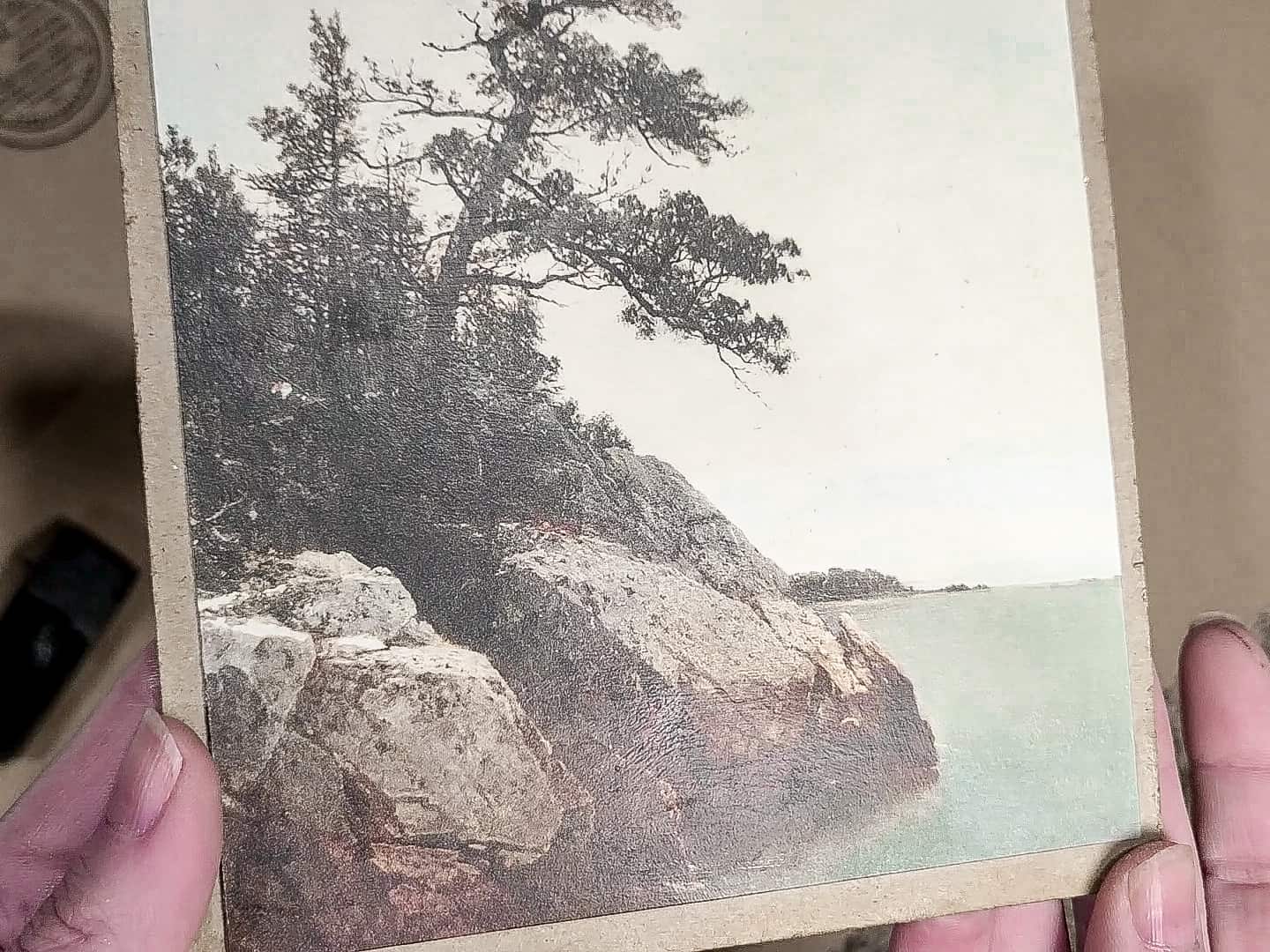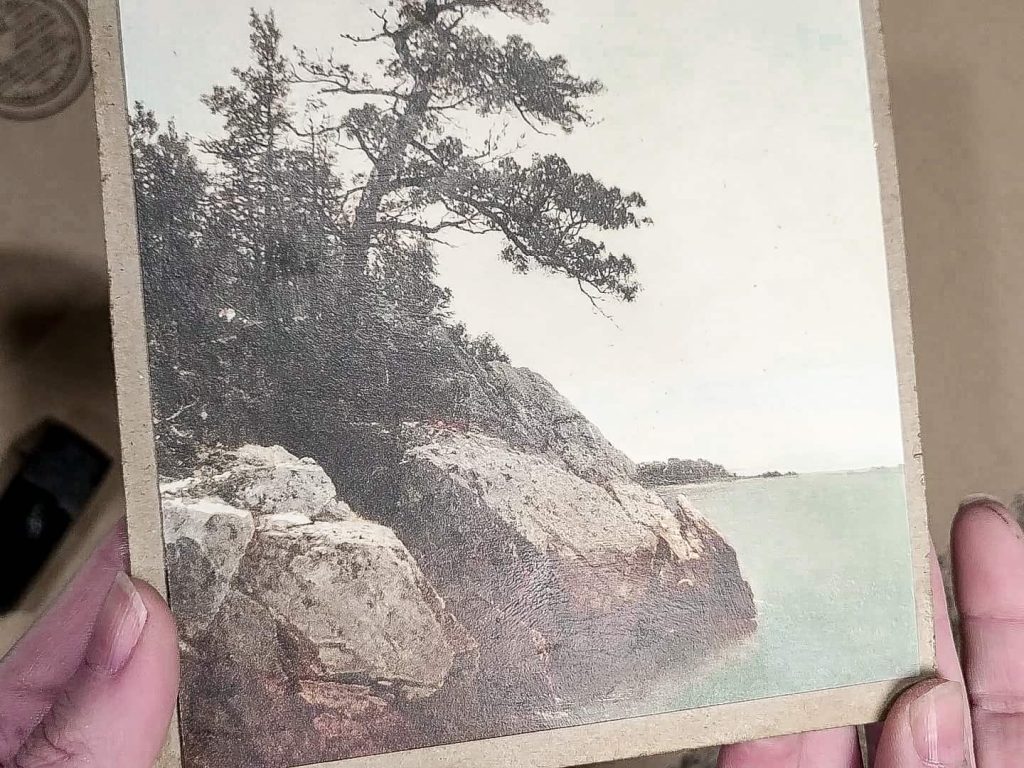 Step 5. Add more texture with Mod Podge to make a look like a painting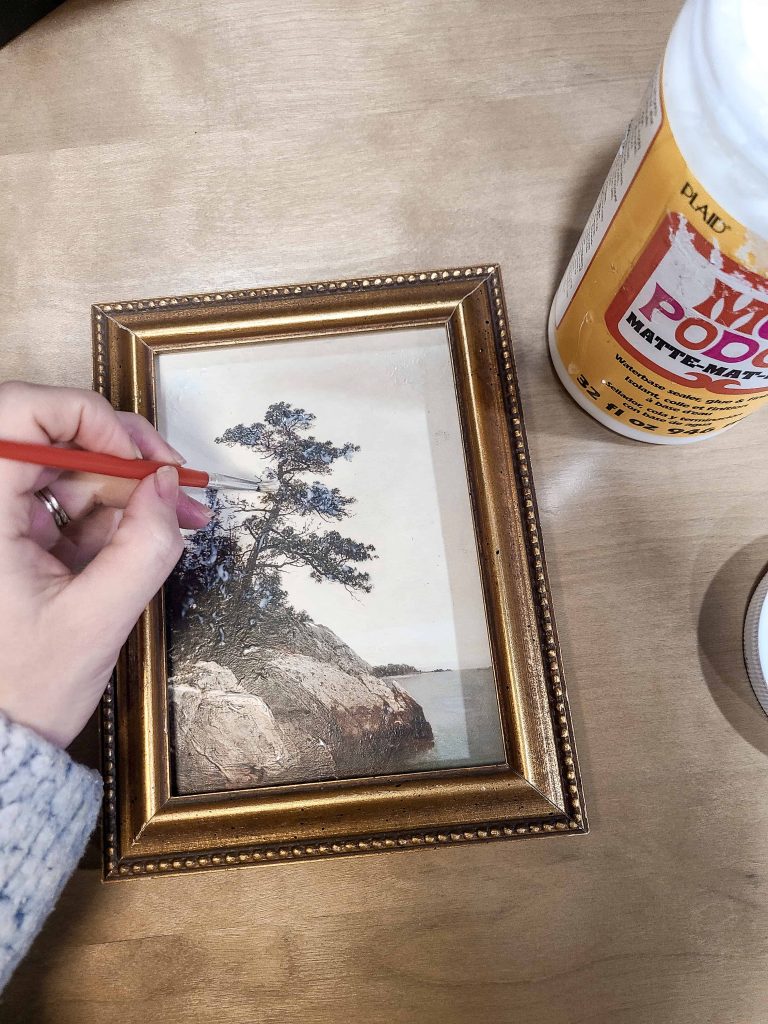 After that the first layer of Mod Podge has dried (about 15 or 20 minutes), you can go back in with a small artist paint brush and add more texture to the spots where the artist really would have. Dot paint brush over the areas of the trees and clouds. Do smooth lines over the surface of the water.
Basically you want to trace over the painting with the Mod Podge. Don't worry about smoothing it out too much. Remember it will dry clear.
Let it dry for about 15 minutes. If you want even more texture, you can go back and do another round.
Step 6. Put print in your frame and hang on the wall
Once dry, put the print back into your frame but NO glass! By removing the glass from the frame, you get rid of that glare that is a dead giveaway that its not authentic. If you really want to learn how to make a print look like a painting, you've gotta frame it without glass.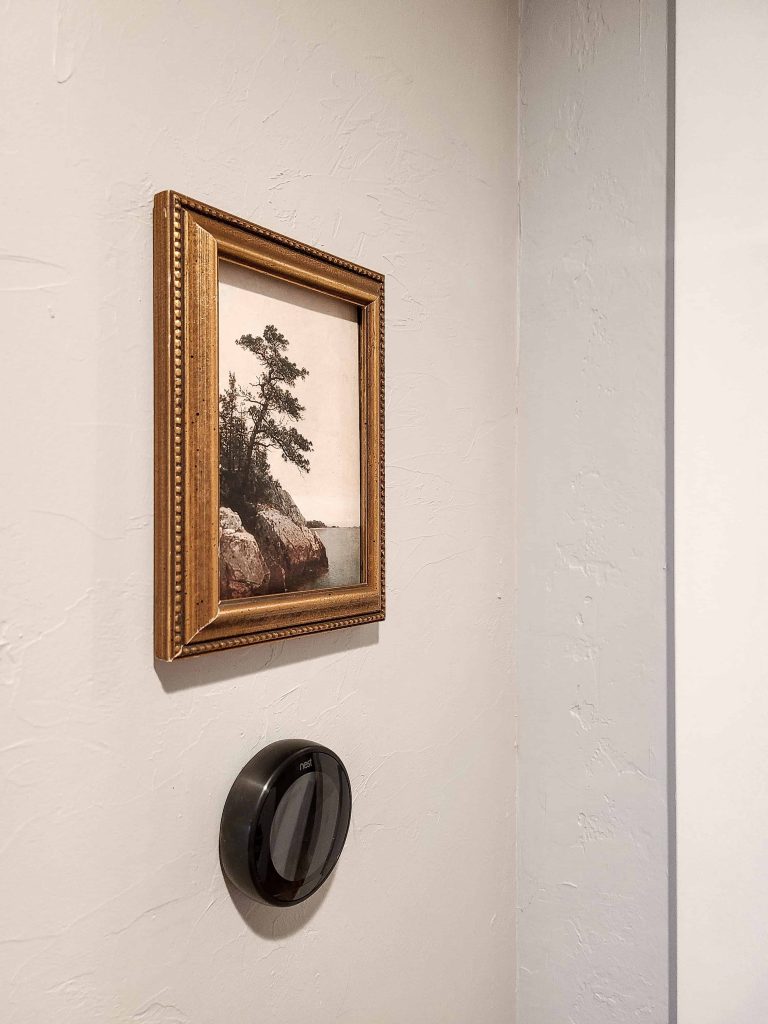 I used a Command picture hanging strip and put it up in our hallway right above our thermostat. It is a small little addition to our hallway, but it makes a huge difference. It really brings in so much character and vintage charm to the otherwise blank space on the wall.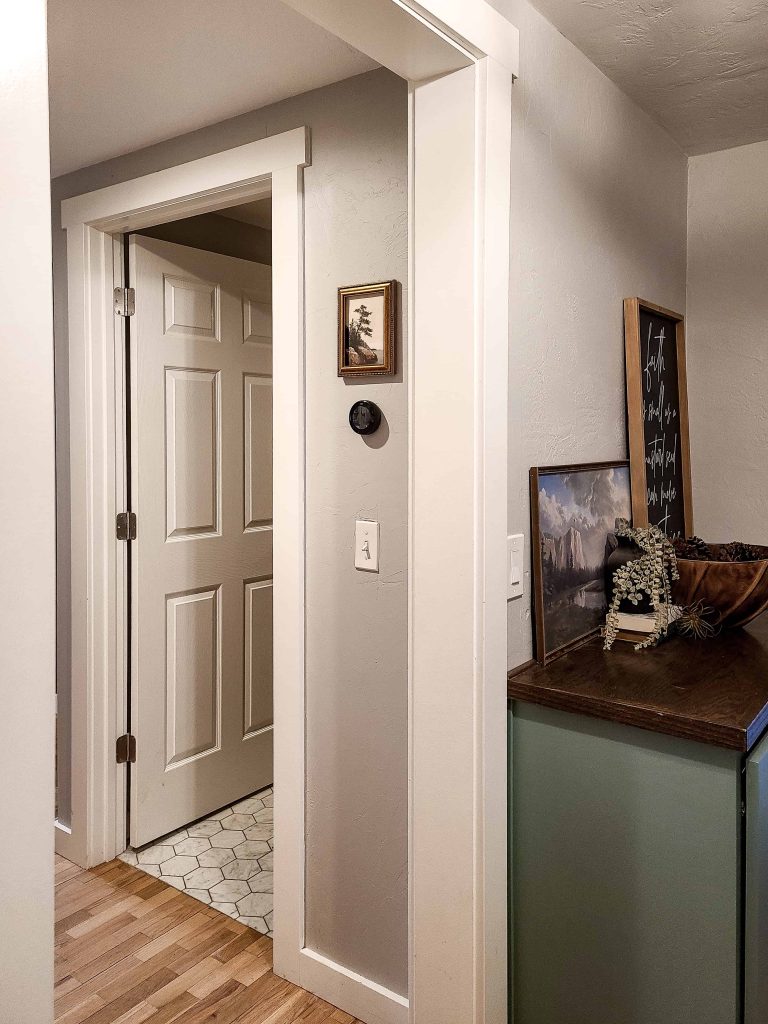 I'm feeling totally inspired after trying this fake oil painting hack with Mod Podge. This concept will totally work for larger prints too!
If you want to print something larger than you can using home printer, you can order the print from Amazon or get it printed at Staples, Costco, Walmart or FedEx. They all have good printing services.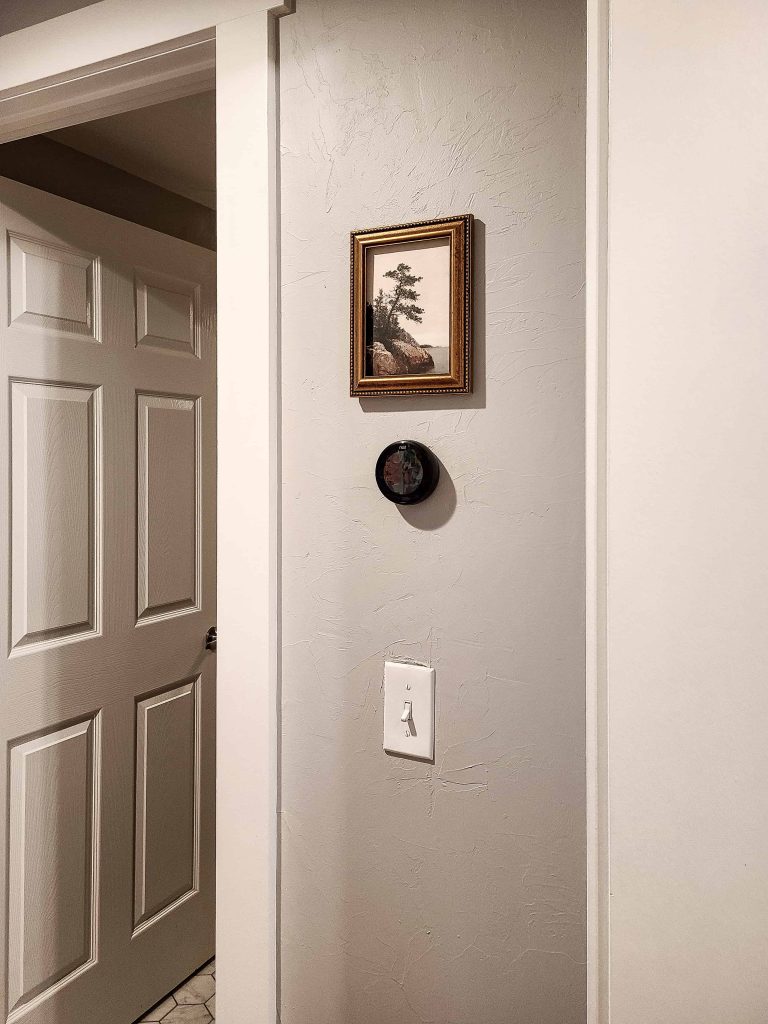 Just be sure you select a nonglossy paper option if you're getting your print professionally printed.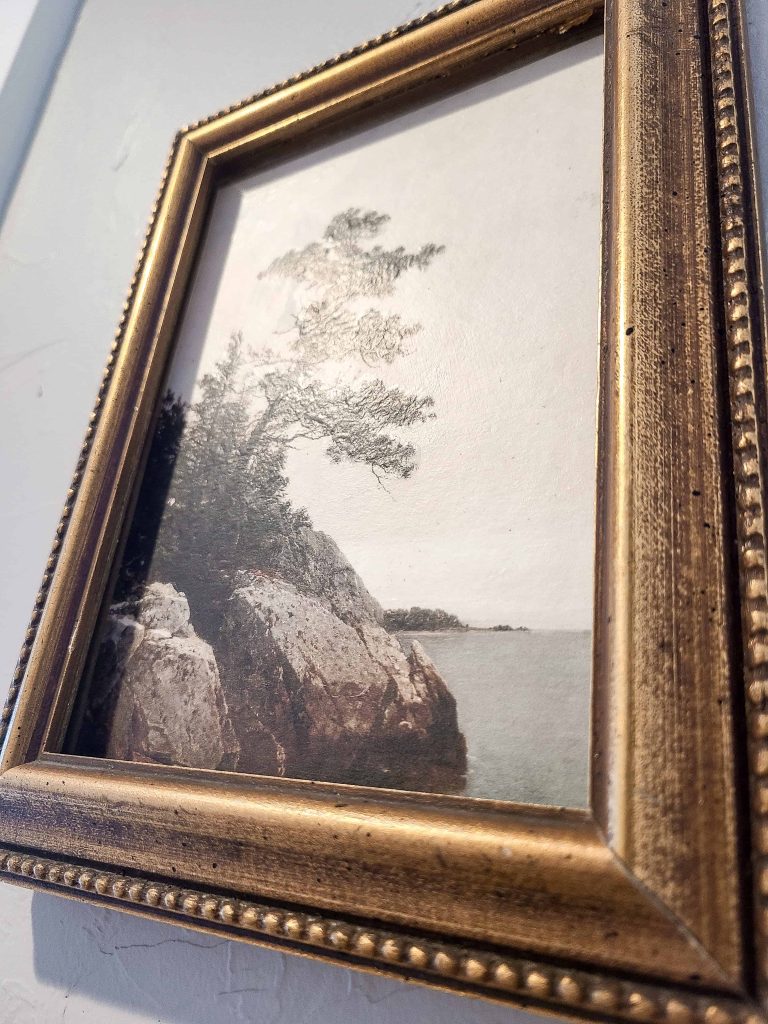 I'm feeling totally inspired by this. I am toying around with creating a little gallery wall of small vintage art like this around the windows in our kitchen where we have the banquette bench seating. What do you think? Should I try it?
Do you have any questions about how to make a print look like a painting? Are you going to try this? Let me know in the comments below!