Looking for wall decor ideas for your bathroom? Check out these 20 fun and creative bathroom wall decor ideas you can DIY!
Do you struggle with what to put on the walls in your bathroom? I think there may be too many blank bathroom walls out there and I want to change that!
You can treat your bathroom walls like any other wall in your home when it comes to the wall decor you add. The bathroom is often the smallest room in your home, but that doesn't mean that you should skip bathroom decorations!
You want to pay attention to scale, color scheme, and design style just like you would for any other room. Because a bathroom often lacks storage, you may want to get creative with your bathroom wall decor and let it become storage space with baskets or built-in shelves.
Bathroom wall decor can range from cute or funny signs to inspirational quotes to start your day. Creative DIY wall art, handpainted murals, and even living plant walls.
The affordable ways to decorate your bathroom walls are endless! The good news is that you can totally make your own bathroom wall decorations. Even just adding something small to the walls of your bathroom will make a big difference!
Let's take a look at these 20+ fun and creative bathroom wall decor ideas. I know you'll find a few you will have to DIY for yourself to bring new life to your bathroom!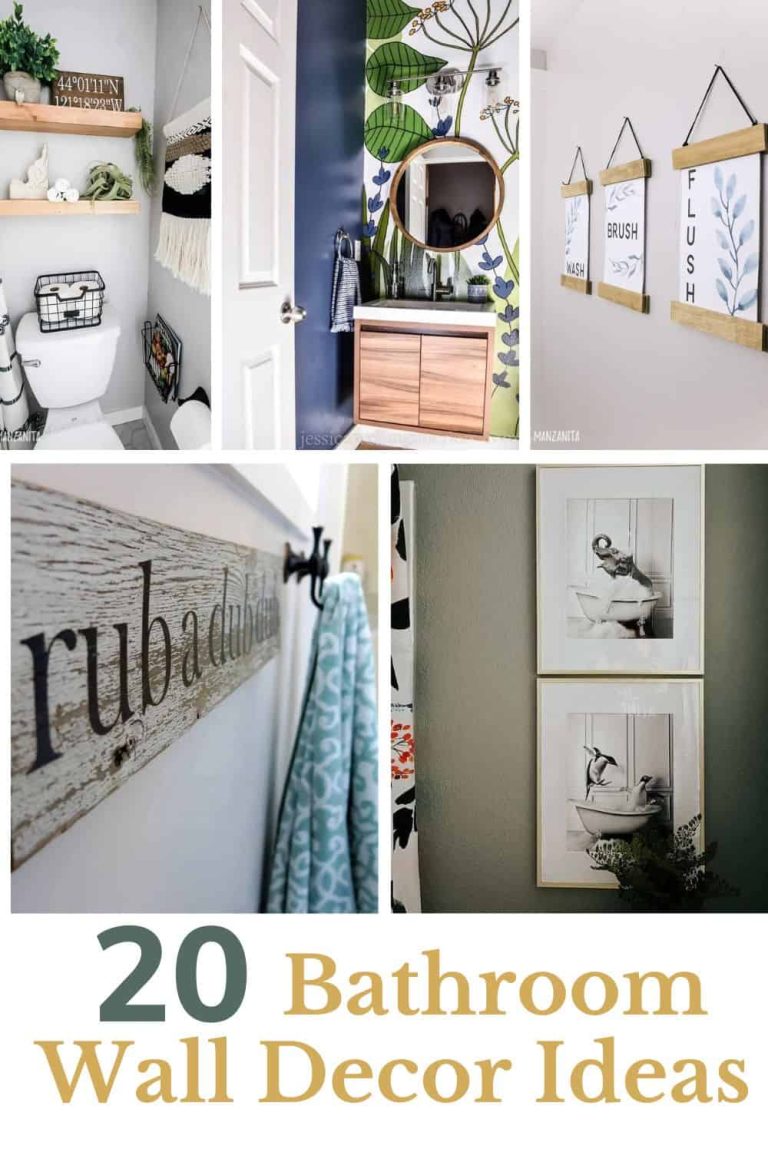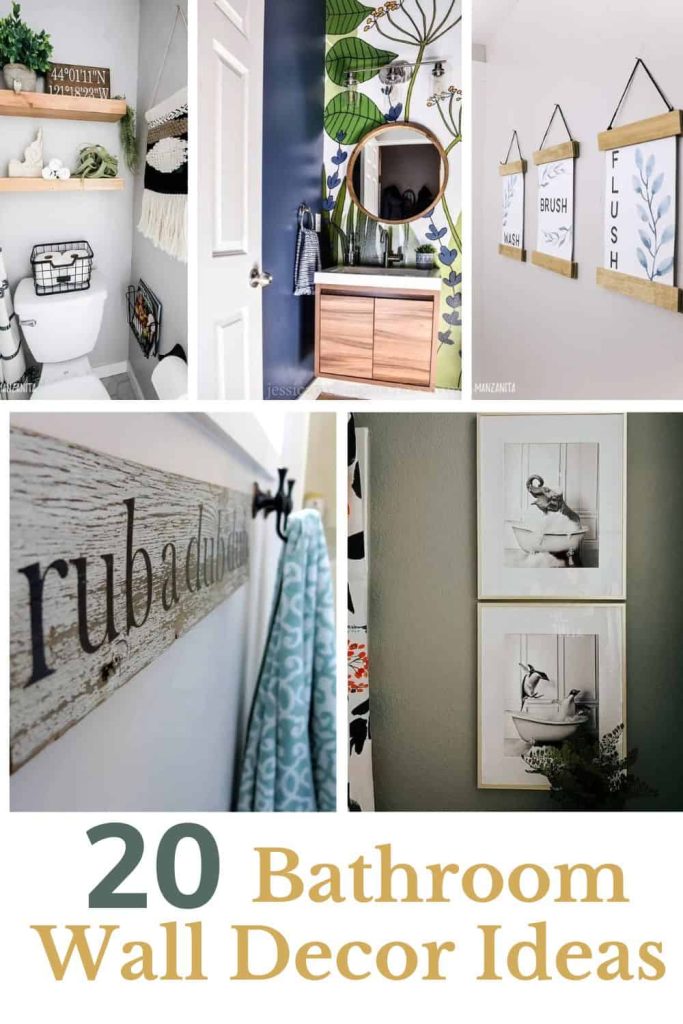 20+ Bathroom Wall Decor Ideas
Which of these bathroom wall decor ideas was your favorite?