Are you looking for the strongest super glue to fix things around your house? It's a matter of time before things start breaking around your house and this versatile and SUPER STRONG glue can fix just about anything.
Thank you to DAP for sponsoring this post! All opinions are entirely my own. This post also contains affiliate links, but nothing that I wouldn't recommend wholeheartedly. Read my full disclosure here.
If you do any amount of "living" in your home, chances are little things are breaking right and left. A broken candle holder here…A piece of falling trim there. Once you add a kid or two into the mix – oh my goodness – it is exponential.
For those of you that have been around awhile, you know by now that I'm a big fan of all products from DAP.
We use their products around our house for tons of renovation projects – like this board and batten wall, our tutorial on how to install a prehung door, and, of course, shower caulk when renovating our farmhouse bathroom.
I had seen DAP's Rapid Fuse and was curious to give it a try since I knew we loved everything else from them. We got a couple of bottles (some of the regular ones and some with the brush applicator too)….and then we kind of sat around and waited for things to start breaking.
It all started when I was looking for the best super glue to fix shoes.
It all started with the sole of a sandal that was literally coming all the way off. I loved the shoes and didn't want to trash them. Everything else was fine, but just the sole was flopping around.
We added DAP Rapid Fuse and voila! Good as new. I know of thought to myself….well holy crap, this stuff is a game-changer.
Logan was surprised. So the next time something broke around here – it was out in the garage. One of the rubber grips was coming off one of his tools. A little of this glue and it was fixed instantly. Now, we're onto something…right?
A glue that will work for things out in the garage…on shoes that get worn out…on things around the house…on craft projects. What can't this stuff do?
It's just too good NOT TO SHARE!
Here's a full list of things we've fixed so far around house using this strongest super glue:
Knicked the corner of our kitchen cabinets – this put the piece of wood back in place and you can't even tell
Sole of sandal – as mentioned earlier, this stuff put the sole back on my sandal
Rubber grip on tool that was coming off – as mentioned already, this put the grip right back on the tool
Broken candle holder – you can see the video that this candle holder is fixed with this awesome glue
Broken Christmas ornaments – every year I always have a few ornaments break while they're in storage. You'll see in the video how this glue fixes this no prob
(I'll try to keep adding to this list as we fix more things around our house!)
Not only that, but this glue is awesome for craft projects, like this DIY footed tray, plant pot cover, DIY wood wall art with wood shims, DIY key holder, poster frames, marble coasters, and Christmas tassel tree.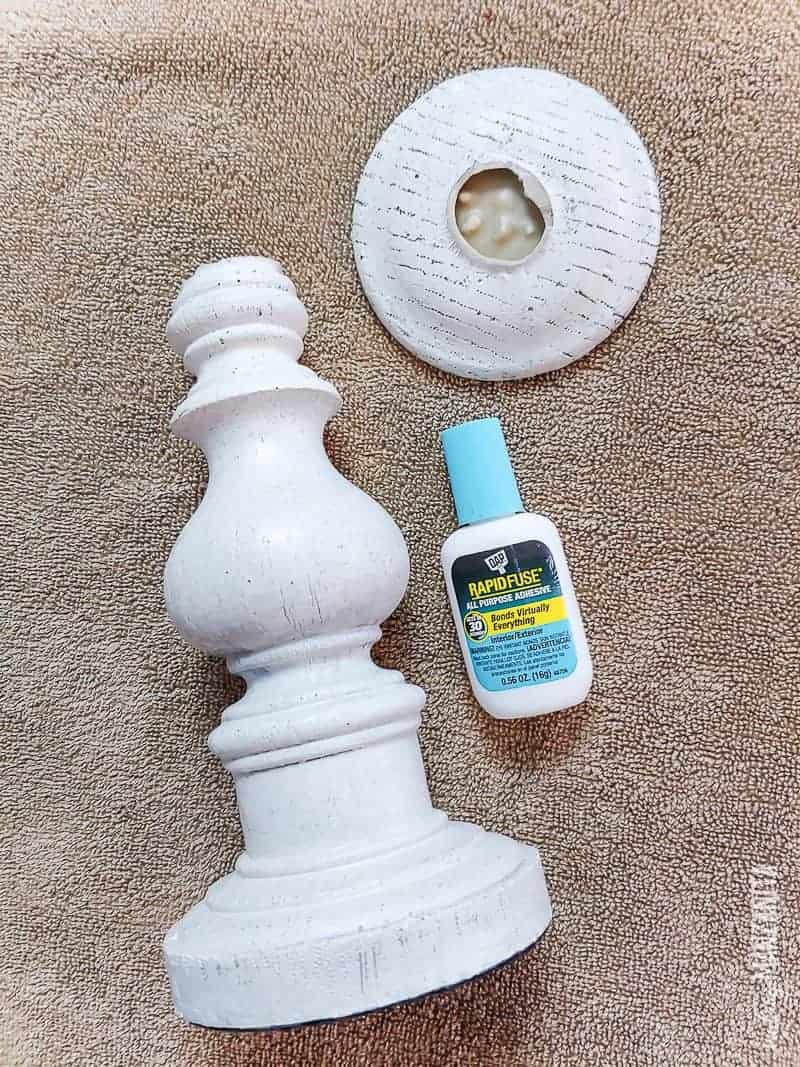 Ok…so the real reason for this blog post is because I wanted to share this video showing how I used DAP Rapid Fuse to fix a broken candle holder and Christmas ornaments. Plus, as an added bonus – I also show you how to make those DIY coasters I mentioned.
I originally recorded this as a Facebook Live over on my Facebook page. I've since gone through and edited it up to make it go a little faster for ya! Take a watch and don't forget to subscribe to my YouTube channel if you don't want to miss another video.
Looking to buy some Rapid Fuse? Here's the regular glue and the brush applicator version I used in the video.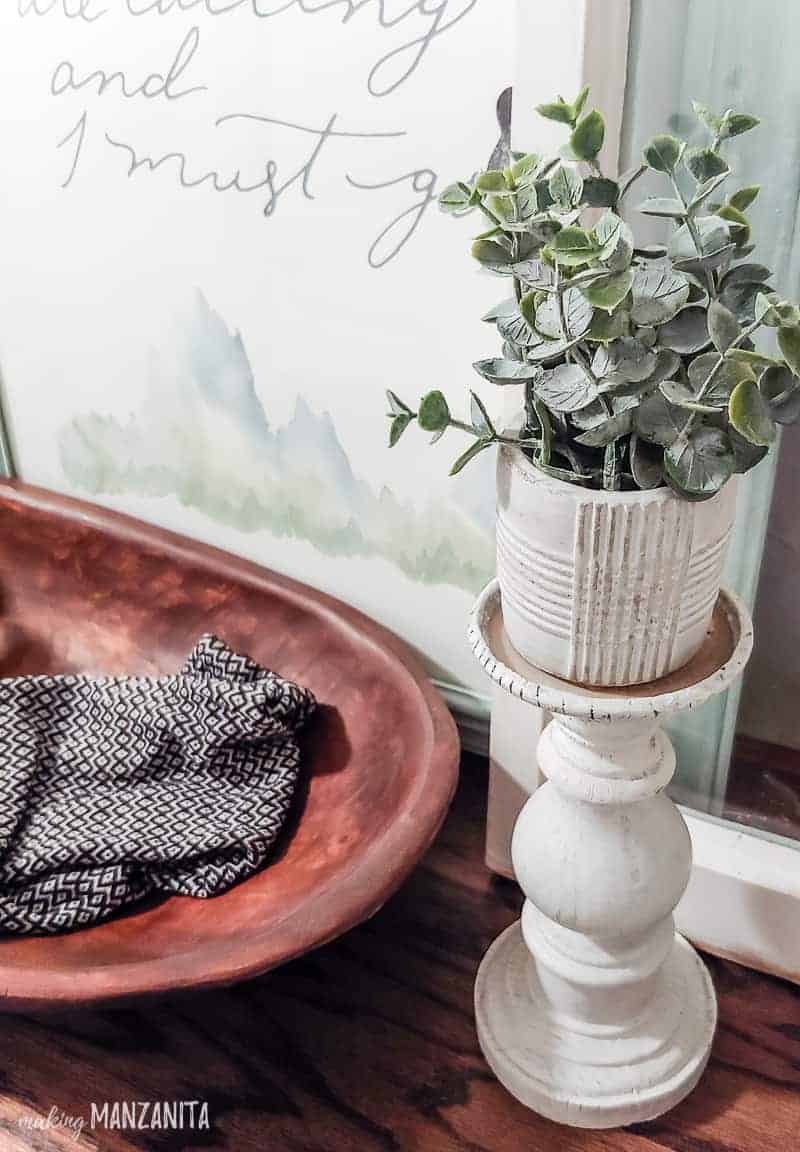 My little candle holder (or plant holder in this case) is good as new!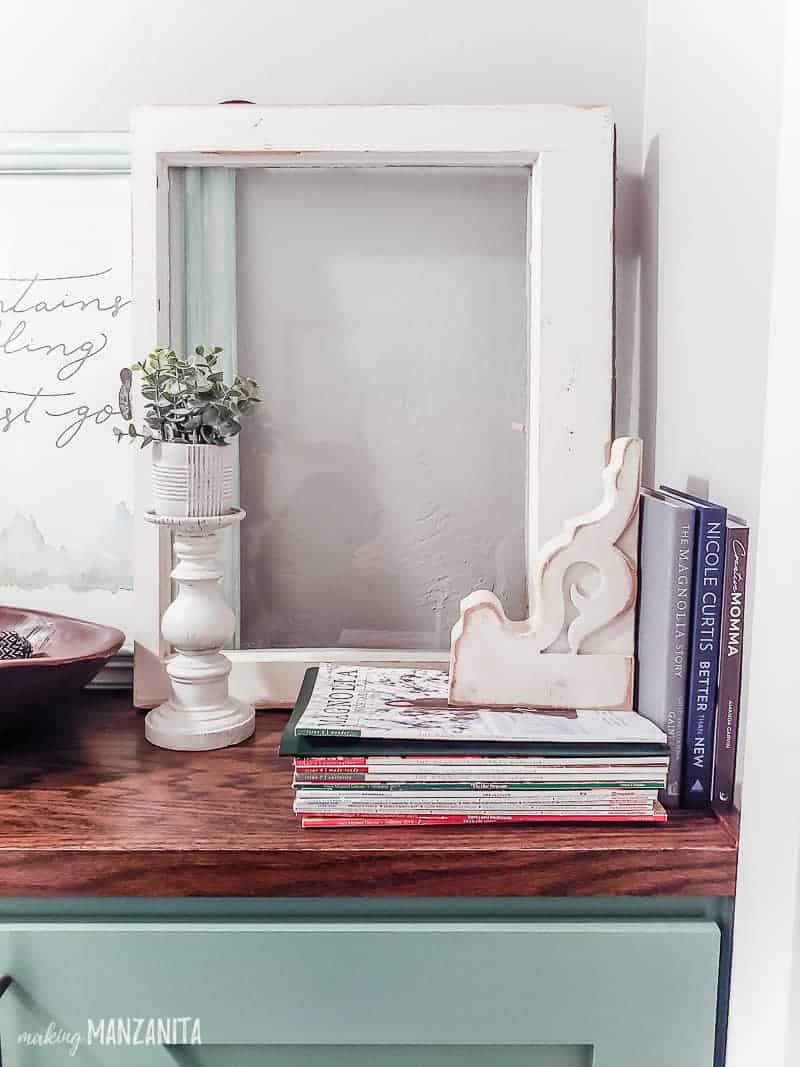 Here's a little sneak peek at a tutorial comin' atcha next week too! Ready to see how to build a cabinet like this?? [UPDATE: Click here to read how to make a hallway cabinet like this!]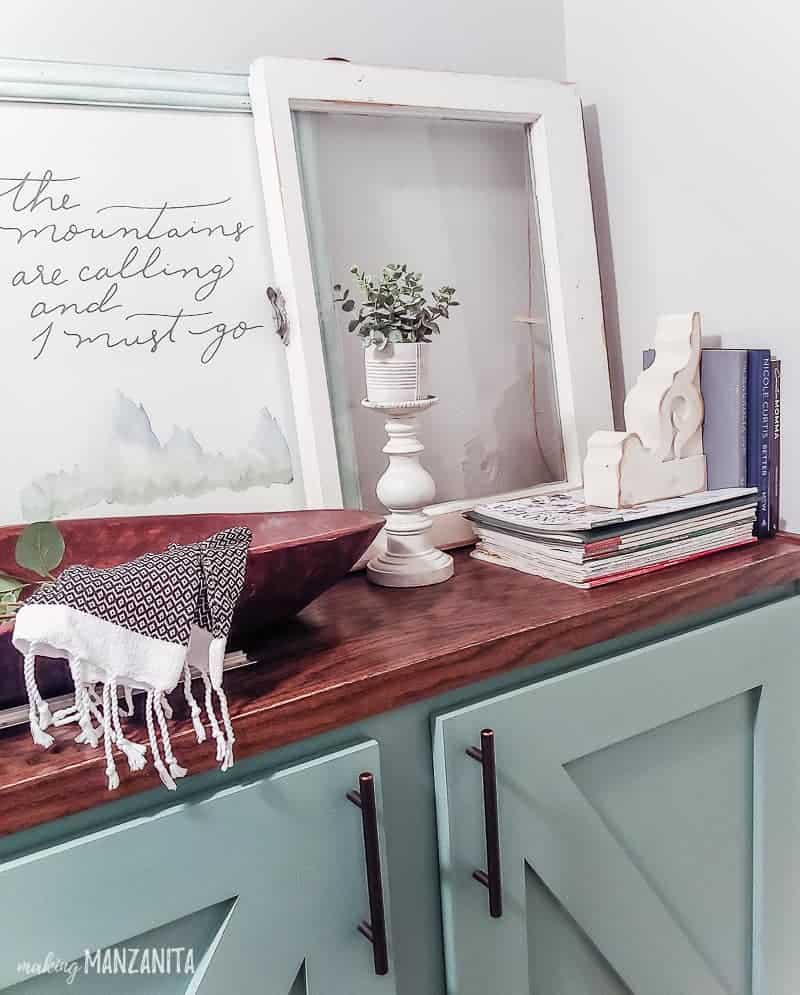 Here's a few highlights from the video (and reasons why I love this glue):
I guess it's not really the strongest super glue because it is actually 2x stronger than traditional super glue. This is stronger than any other glue that I've used.
I've started using it on craft projects and I'm able to work a lot quicker because it sets so fast (30 seconds!). Much faster than other craft glues or hot glue.
The one thing that I'm not doing in the video because I forgot to grab them, but I would recommend wearing gloves when handling the glue. It does get on your skin and is hard to get off. (You can use some acetone nail polish remover if you do get it on your skin).
It works on SO many different surfaces…wood, metal, plastic, tile…you name it.
Are the ideas flowing? I bet you have so many things you could fix around your house with this glue right??
So, now what I am dying to know is…
What would you fix in your house with this strongest super glue, Rapid Fuse?
Let me know in the comments below!