Succulents are fun and hardy plants that don't require a lot of maintenance or water. If you're thinking about planting succulents in your front yard, you definitely need to read this tutorial on how to make a succulent garden bed.
Wondering how to a make a succulent garden bed to add a little low maintenance life to your front yard? Succulents are so easy to plant and grow, so they are the perfect solution for someone that doesn't necessarily have a "green thumb".
Most of the time you see succulents growing in pots or even in a modern farmhouse planter, but they are so easy to grow in your front yard too – right in the ground in a garden bed.
Don't want to put your succulents in the ground as apart of your landscaping? You could add them to the top an outdoor chalkboard like we did here, or to a DIY wood wall planter like this or even to DIY porch planters like this. Throw them in a small planter at add them to your cozy patio like we did.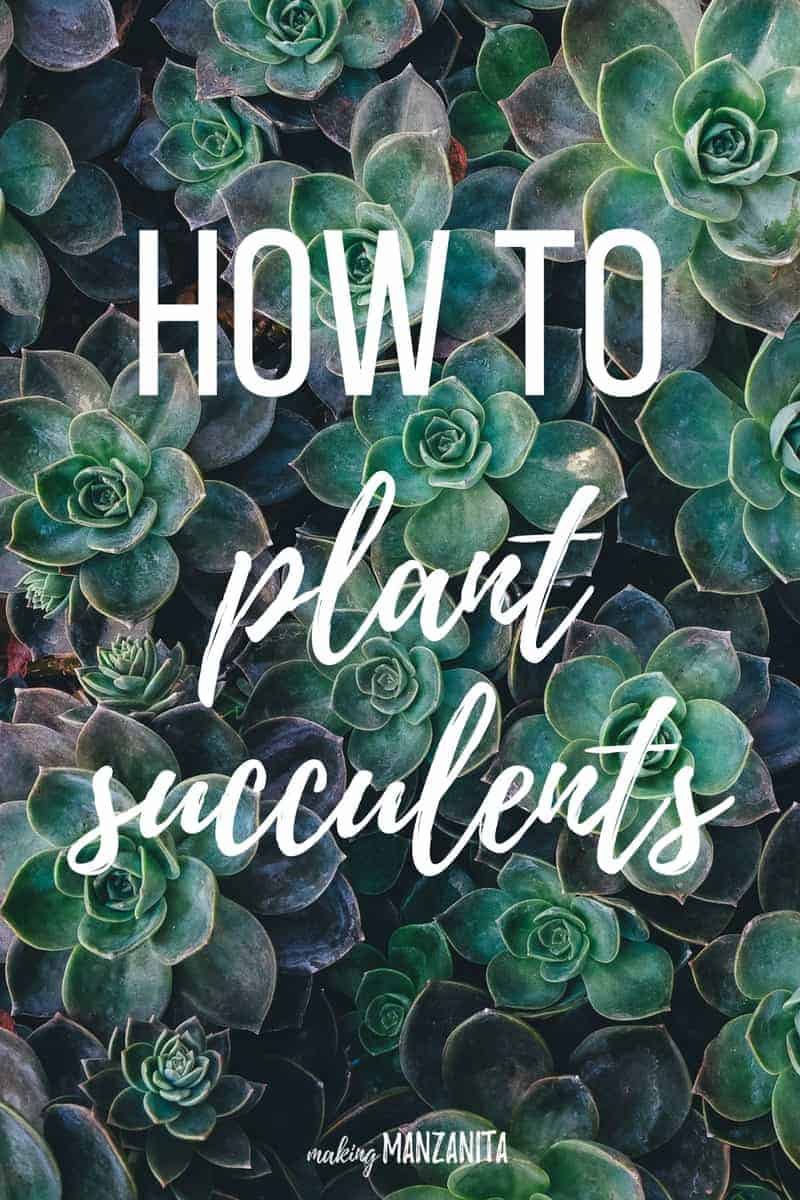 How to Plant Succulents – Video Tutorial
If you love DIY videos, be sure to subscribe to our YouTube channel here!
Last week I shared with you about how we completely transformed our flower bed with dark mulch. I was shocked what a huge difference it made in your front yard. (See all our fixer upper exterior photos of before and afters here)
I mentioned that I would tell you how we transformed that little circular flower raised bed with rocks on the side of this picture. When we were sprucing up the flower bed, I decided to make it a succulent garden bed.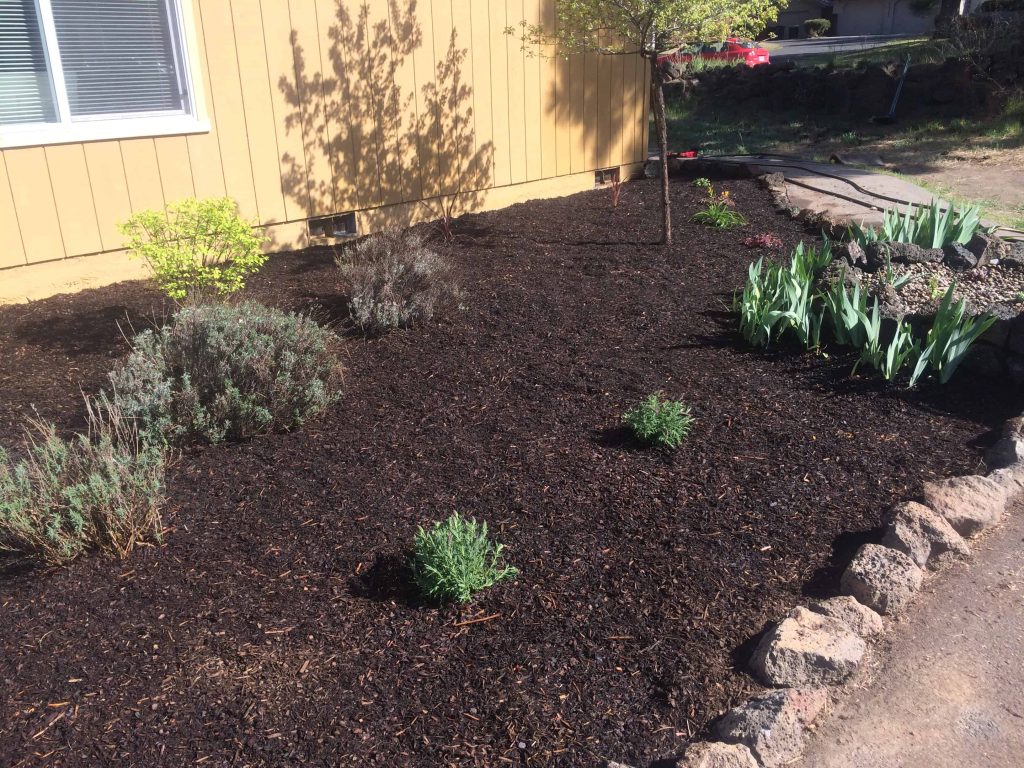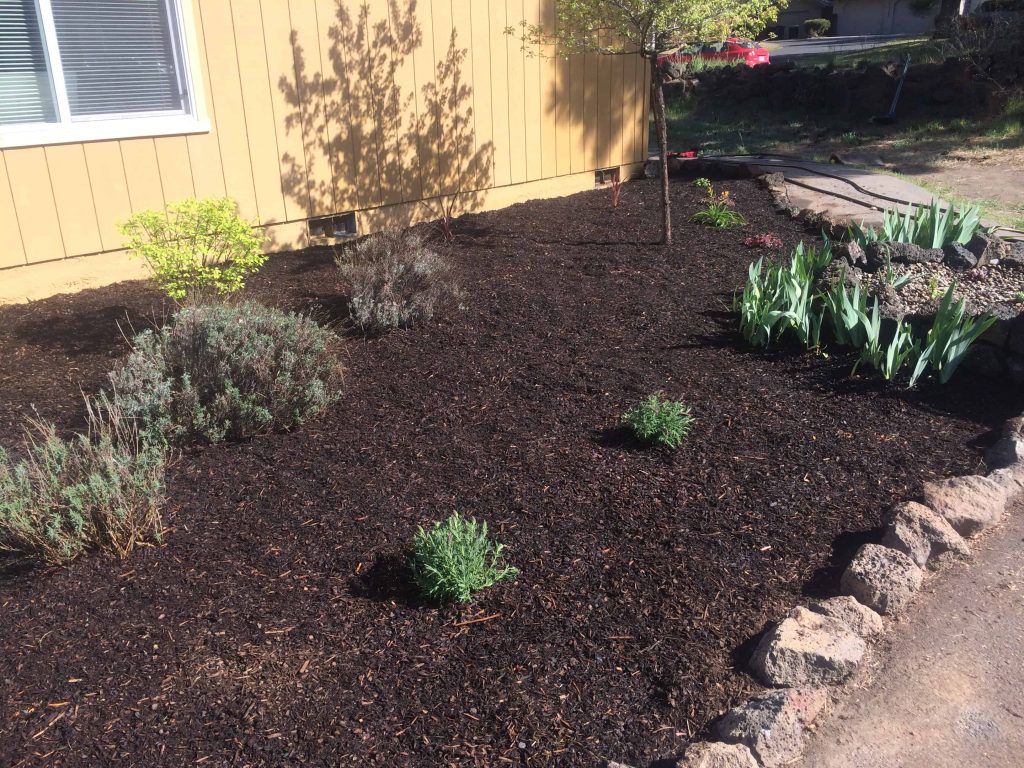 Circular Raised Bed in Front Yard – Before Succulents
So, here's where we started when we moved in.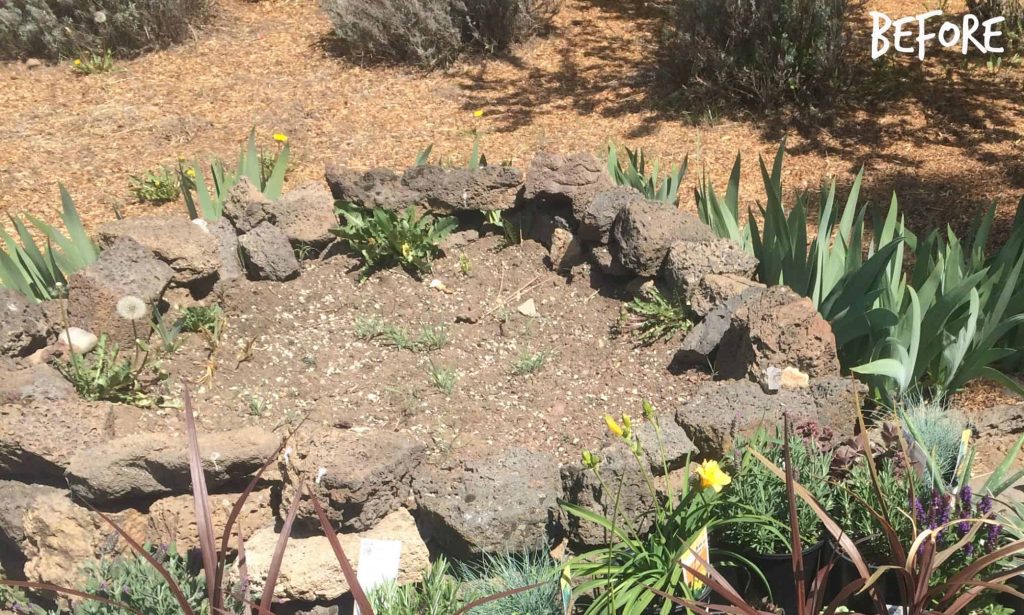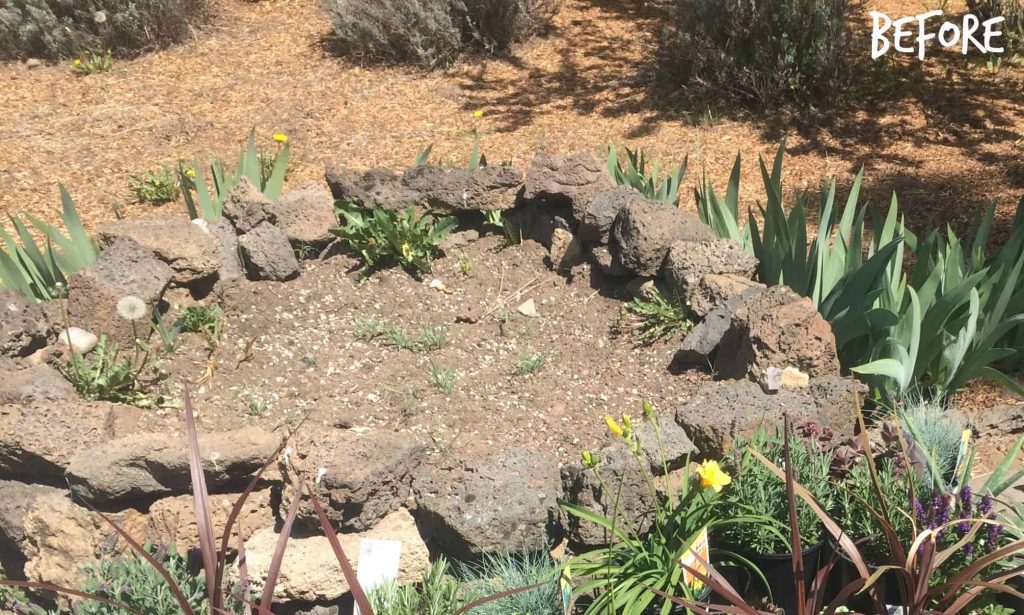 Just like everything else, weeds and more weeds. I didn't really now what to do with this planter at first. And I thought it would make a perfect little succulent garden bed, don't you think?
I know, I know I just talked about about high desert landscaping last week and how important it is to plant native plants. Let's just say I don't really think that the succulents will make it much longer than the next couple months (not because of how I planted them, but because it's about to get real cold and real wet in Bend for winter).
As I explained last week, we are only called a desert in relation to the amount of rain that falls in Portland. We're at the base of some beautiful mountains and end up getting quite a bit of that mountain town snow. Succulents don't do well in the snow (or any excess moisture really), but they are great for the summer here and I love them so I decided to give them a try.
(UPDATE: 2 years since I wrote this post, the chicks and hens are still going strong, but the other succulents all died during winter. The chicks and hens just made it through the most brutal winter we've had in 30 years, so they are definitely hardy succulents!)
Related – If you love succulents, you're going to love these succulent centerpieces. What a fun way to bring the succulents inside! You would also love this succulent wall art I made for our modern master bathroom.
This how to make a succulent garden bed tutorial contains affiliate links, but nothing that I wouldn't wholeheartedly recommend anyway! Read my entire disclosure here.
What you need to make a succulent garden bed
Succulents
Shovel
Pinecones and/or rocks
Potting soil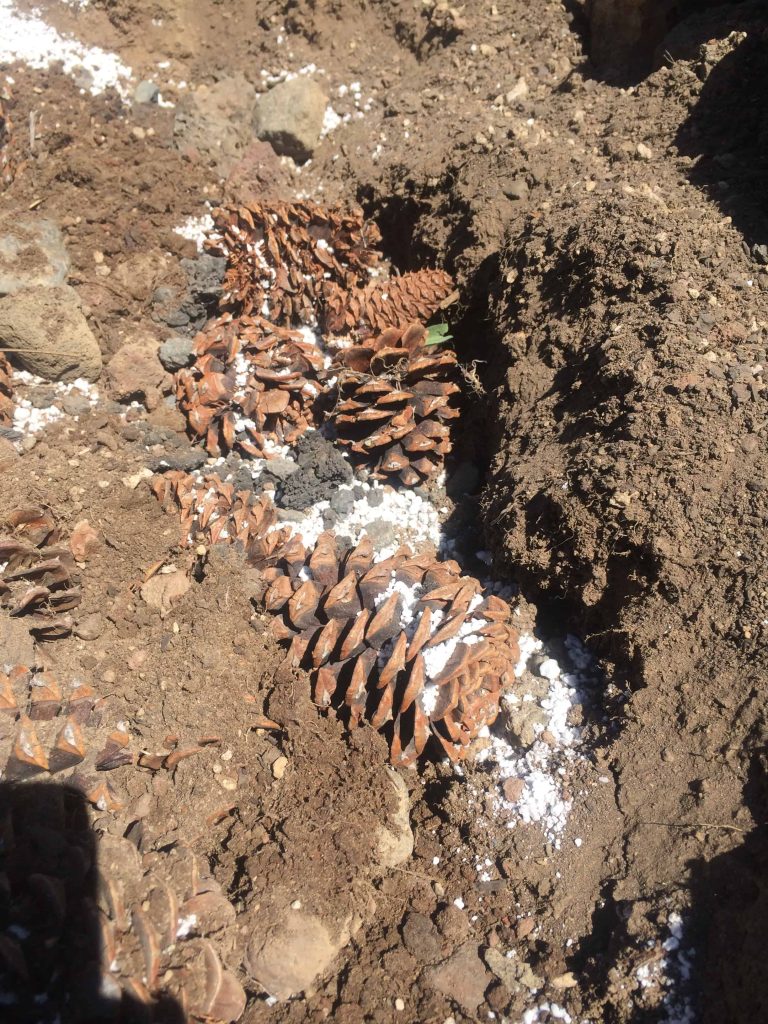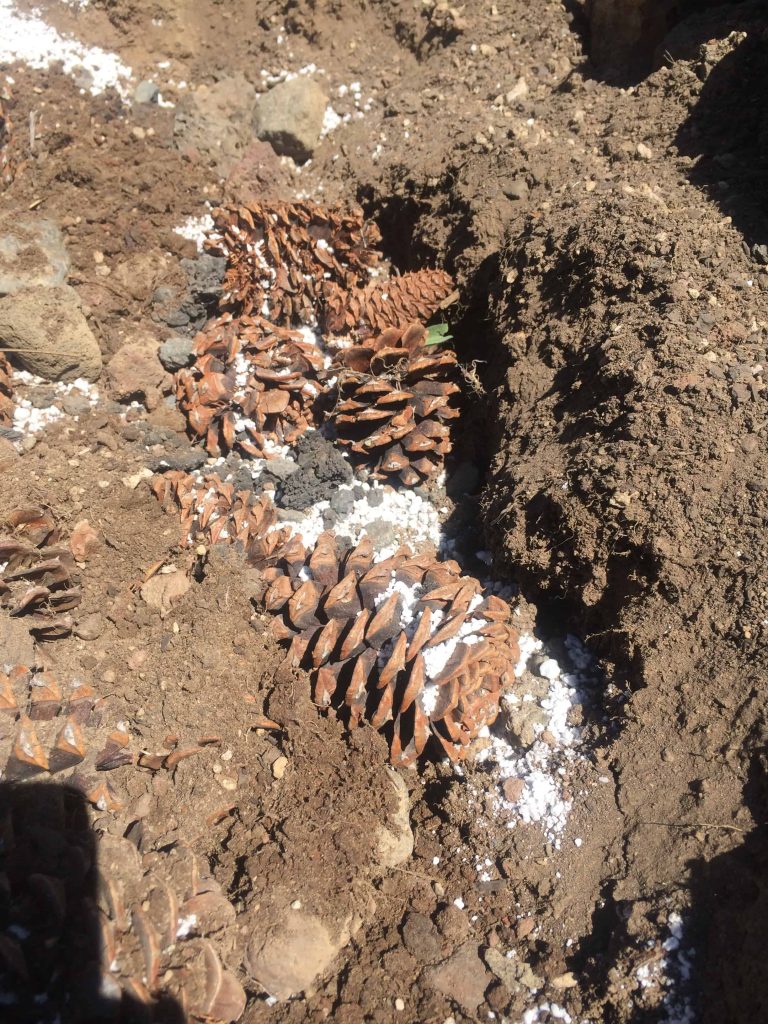 Step 1. Remove soil from garden bed and create bed of drainage.
When you're planting succulents, the single most important thing is that you have adequate drainage. This is because succulents don't like to sit in water.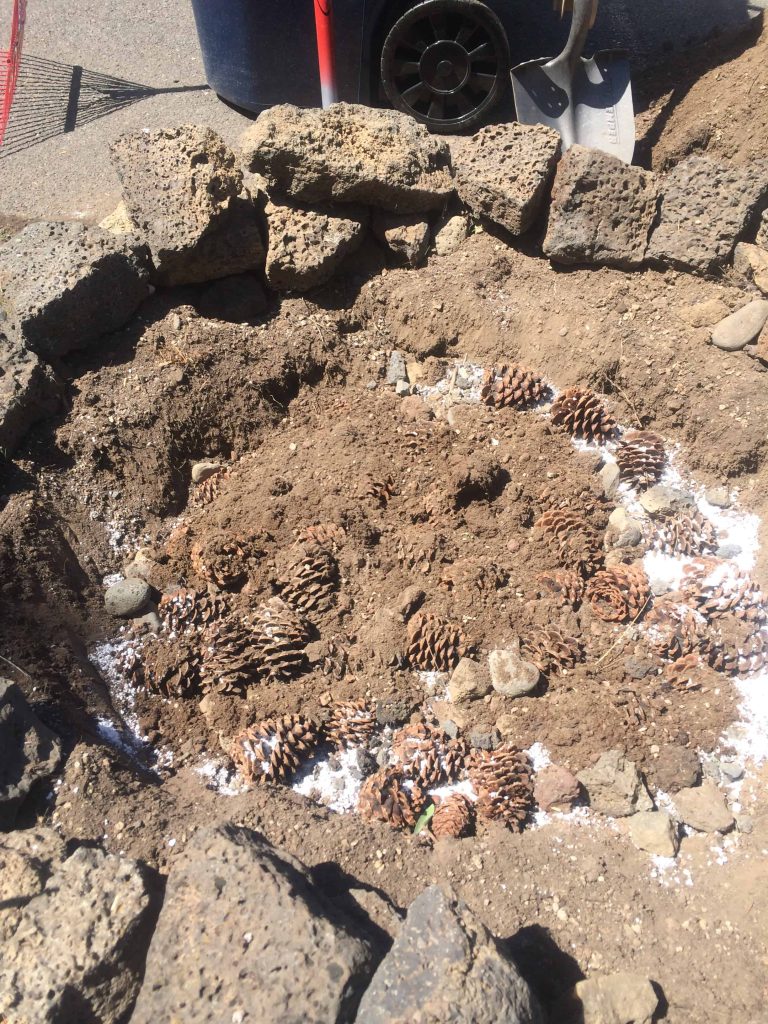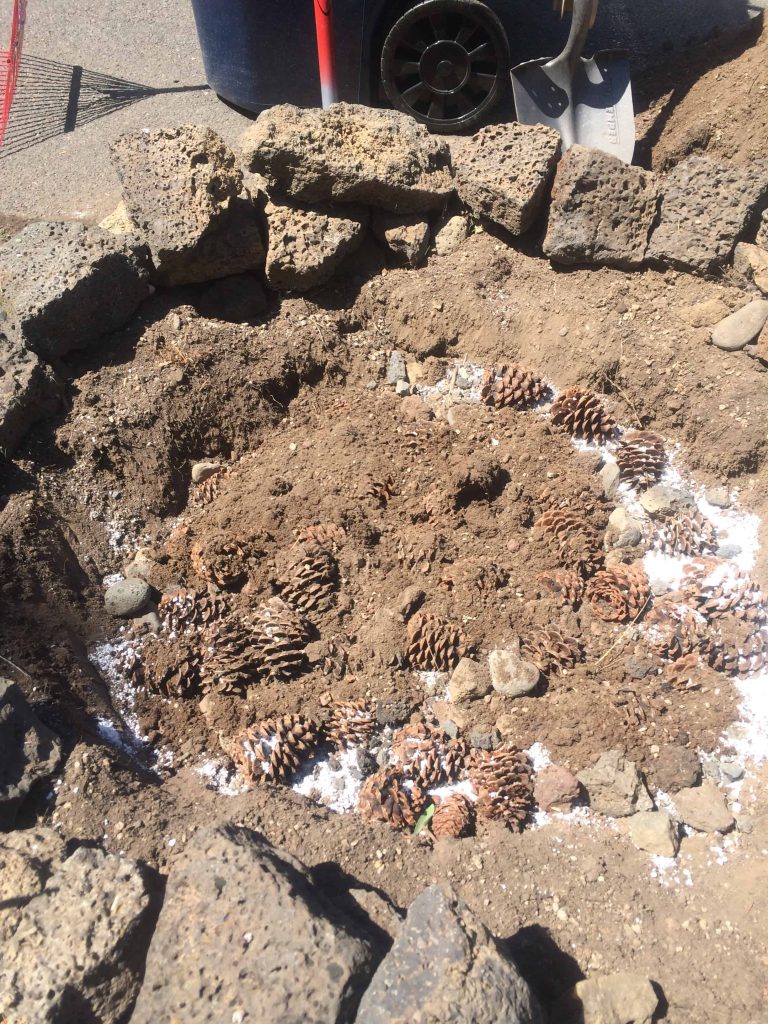 To achieve this, I started with digging most of the soil out of the garden bed and filling the bottom of the raised bed with pinecones, rocks and Perlite. This helps create a shallow bed for any water to sit and drain through quickly so it's not sitting in the soil or the roots of the succulents.
Step 2. Back fill planter bed.
Then I began filling back in the dirt I had originally removed and added in Perlite and new potting soil to the native soil. I used about:
1/2 native soil
1/4 new potting soil
1/4 Perlite
Another good alternative is to add sand to your soil if you can't find Perlite.
Step 3. Plant succulents in garden bed.
I followed this by adding in the fun little succulent plants once I got to the top of the planter. When I removed the succulents from their plastic pots I opened up the roots a little with my hand and then just planted like normal.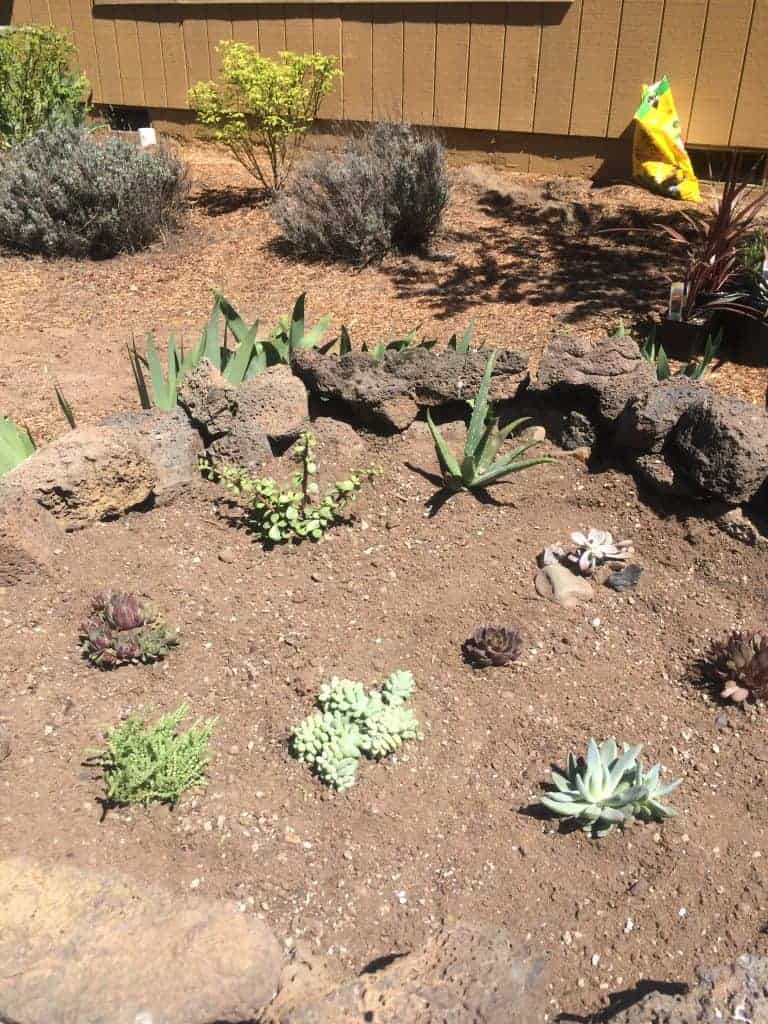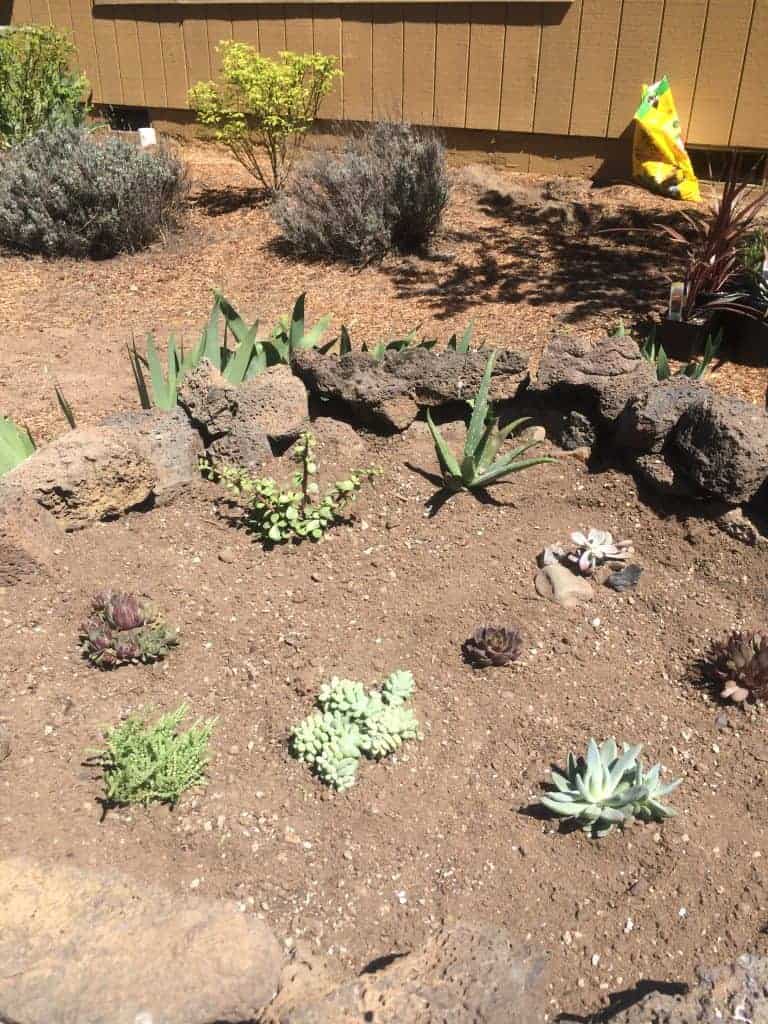 Step 4. Cover with river rocks.
Lastly, I covered the succulents with river rocks. I think this gives it a really fun and classy look.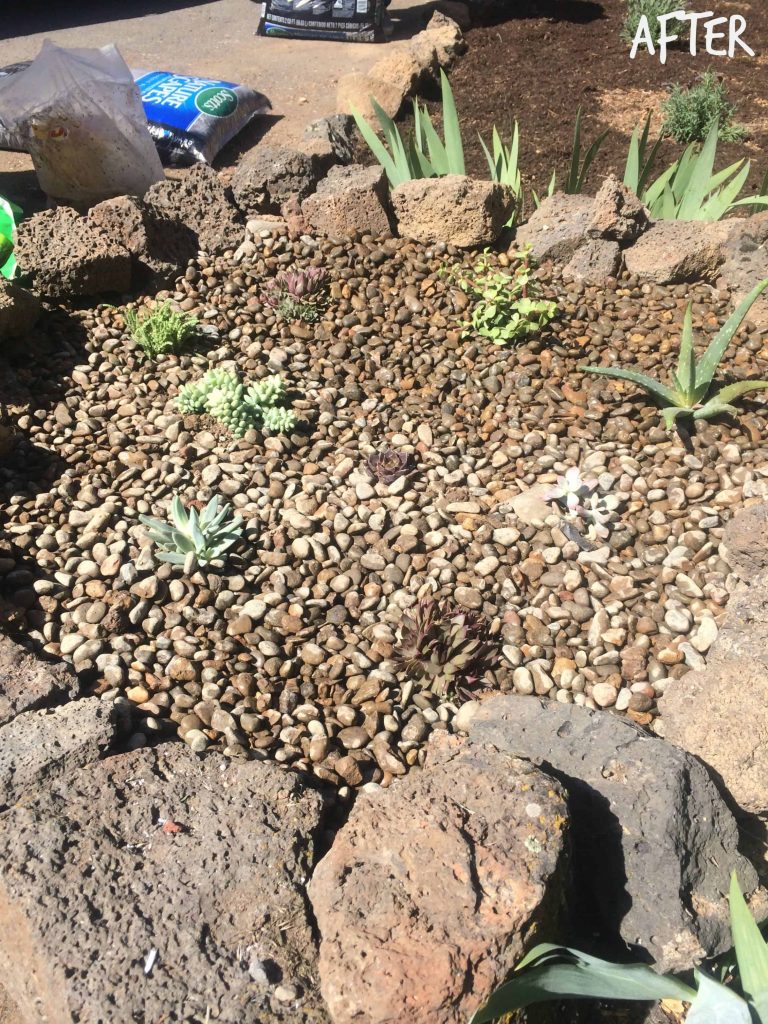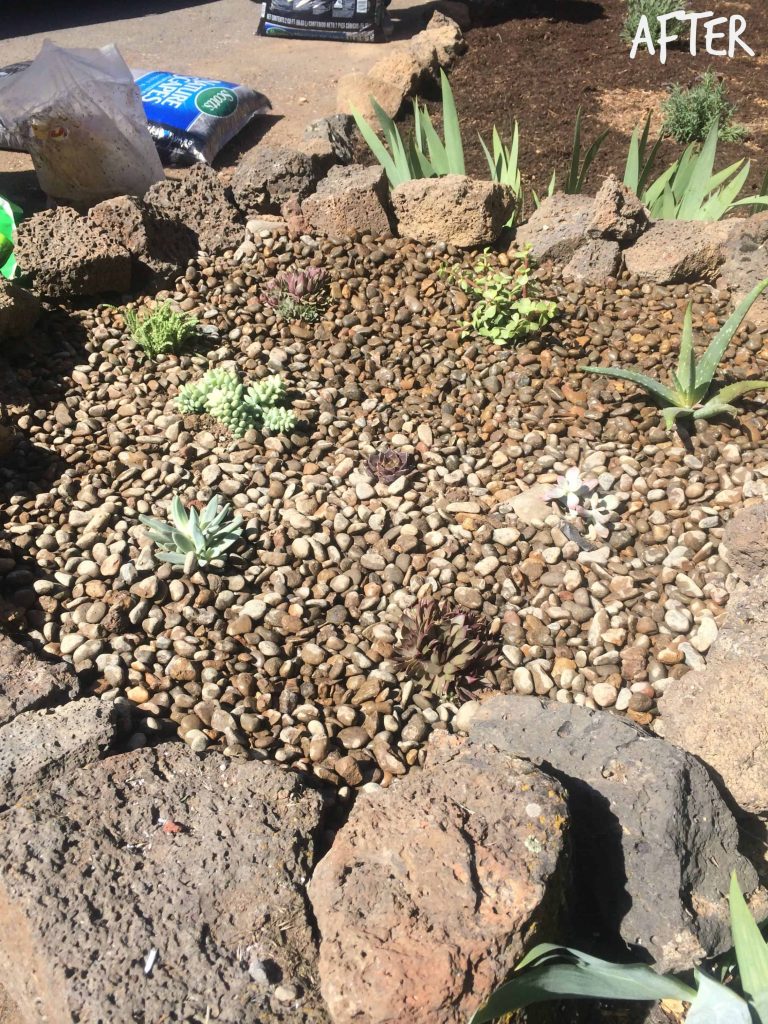 Easy as that! Hopefully this guide on how to make a succulent garden bed in your front yard. I love the way succulents look!
Be sure not to over-water succulents. That is the easiest way to kill them.
What other tips do you have for planting succulents?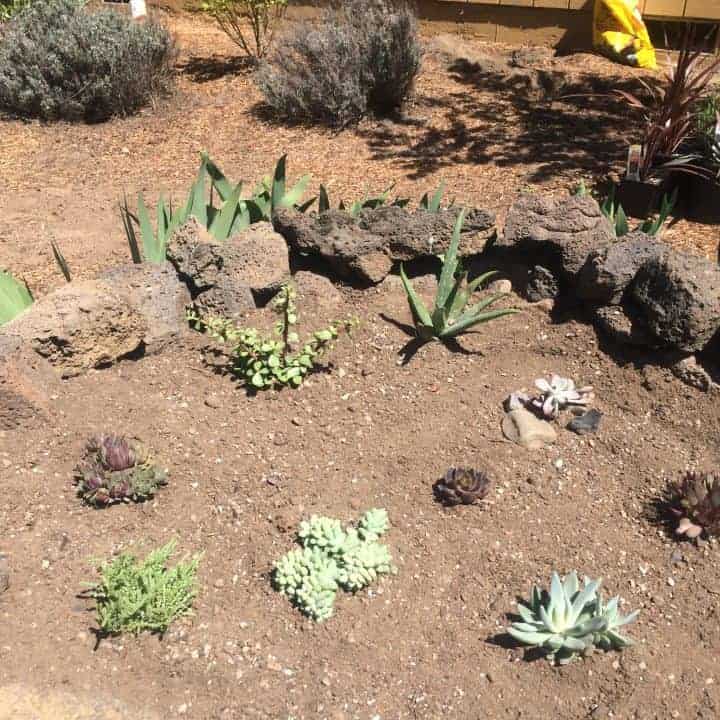 How To Make A Succulent Garden Bed
Succulents are fun and hardy plants that don't require a lot of maintenance or water. If you're thinking about planting succulents in your yard, you definitely need to read this tutorial on how to plant succulents.
Materials
Flower Bed
Succulents
Pine Cones
River Rocks
Soil
Perlite
Instructions
Remove soil from bed and create bed of drainage with pine cones.
Back fill planter bed.
Plant succulents.
cover with river rocks.