Do you live in a high desert climate? If you're wondering what plants are native to the high desert area, you've got to see these high desert landscaping ideas.
We recently purchased this home that pretty much requires a complete reno. The home is on a 1/4 acre and almost 100% un-landscaped. We're talking fields of weeds, folks.
For the past few months I've been researching high desert landscaping ideas like a mad woman as we make our backyard plans. And thought I would share some of our favorites.
[UPDATE: Check out how our exterior turned out after renovating in this post all about exterior picture tour] 
First of all, what is a high desert climate?
High desert is defined as inland & high-elevation deserts. We live in the high desert of Oregon, which is located east of the Cascade Range and south of the Blue Mountains.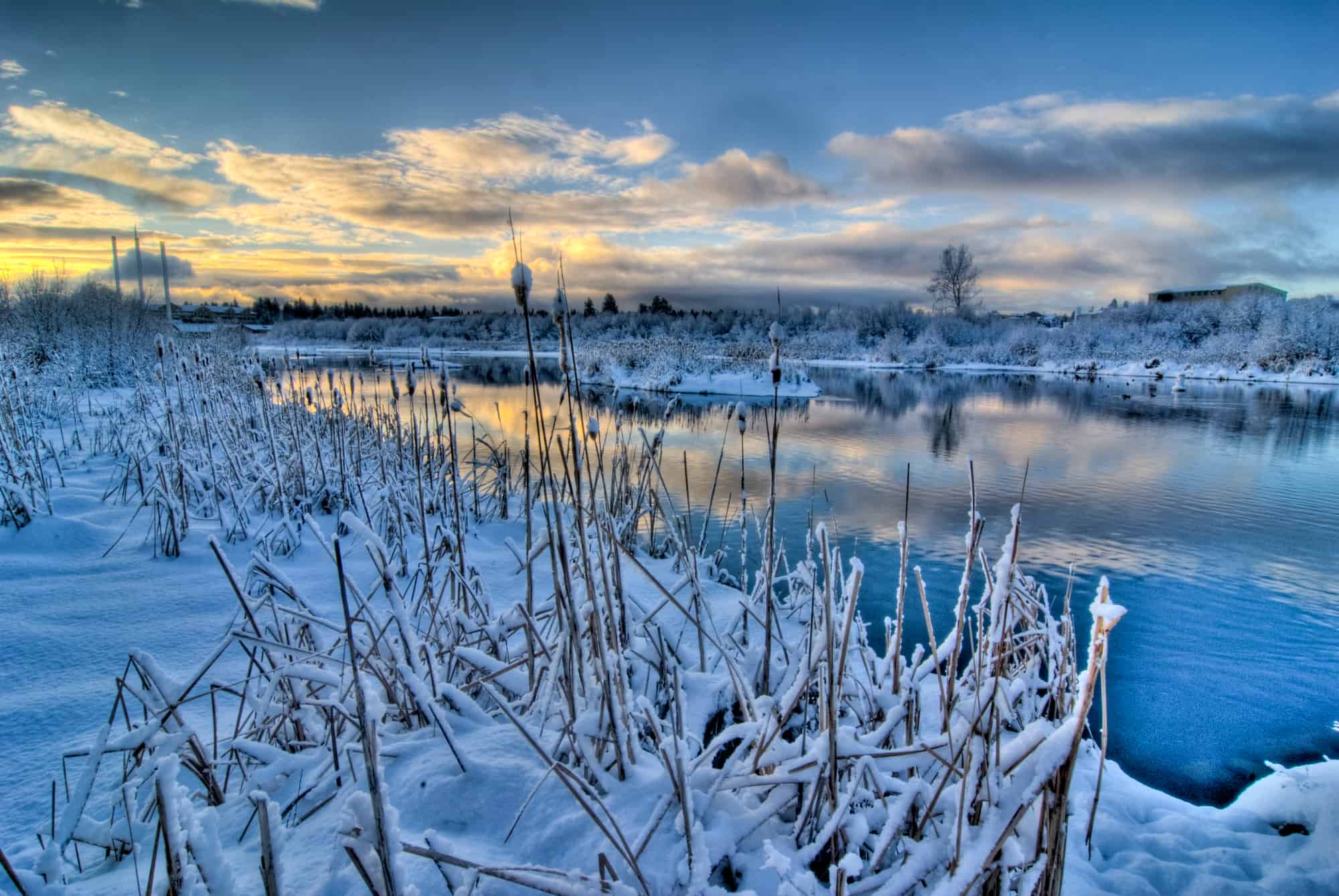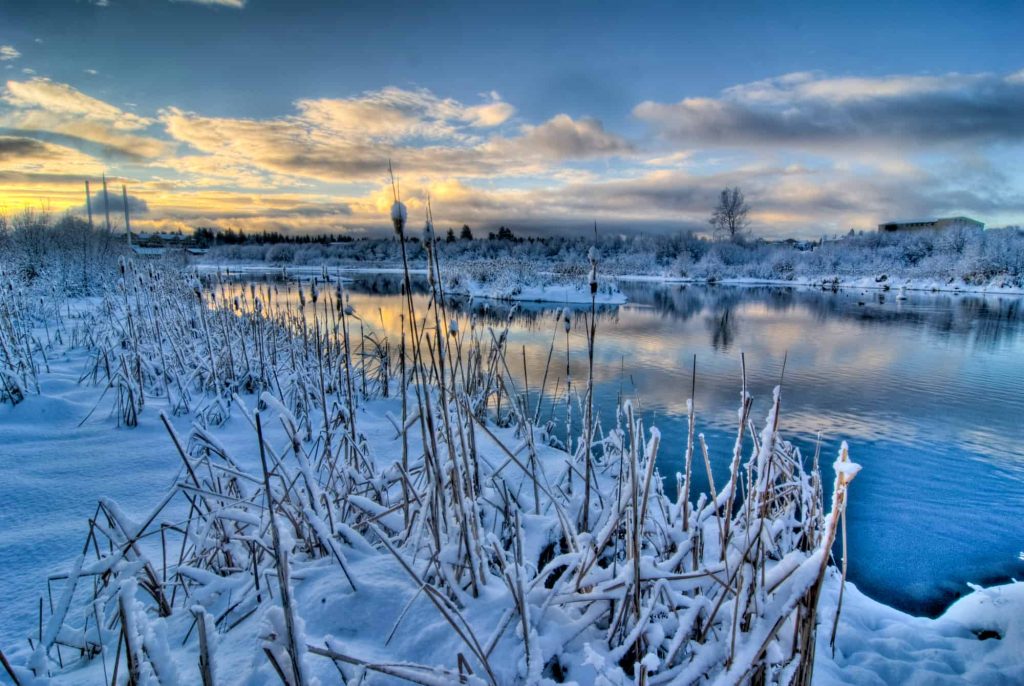 Photo via: Flickr Creative Commons – Deschutes River – by Lucas Jan
You may be wondering how it looks like this in the winter but still considered a desert? Well, technically we're considered a desert only in relation to Western Oregon….if you've ever been to Portland, you'll understand what I mean. Bend averages less than 12 inches of rainfall per year (whereas Portland is closer to 40 inches per year) and about 34 inches of snowfall per year (source).  And if you're still interested in getting technical, the high desert of Oregon is classified as a shrub-land or steppe, not a desert per se.
The best two places where I brushed up most on my high desert landscaping were:
We also learned a great deal about high desert landscaping ideas by nursery hopping! We took an entire day and visited tons of the best nurseries around Bend to see what they offer (comparing it to our favorites listed below). It was so fun and a refreshing break from weekend renovation projects!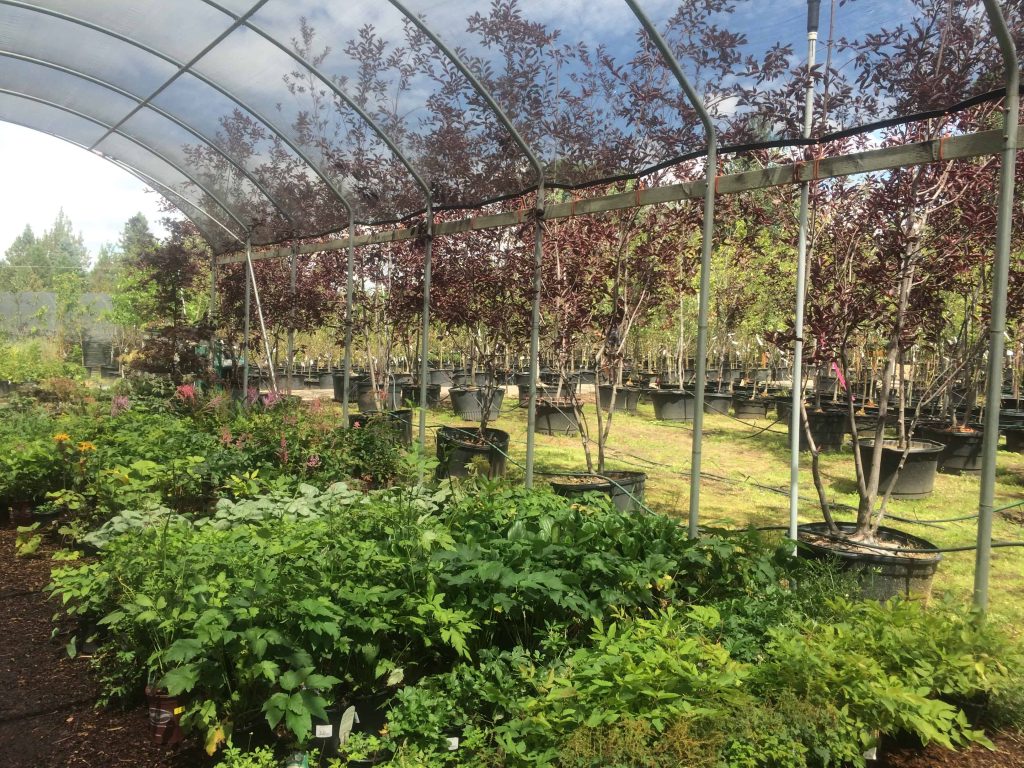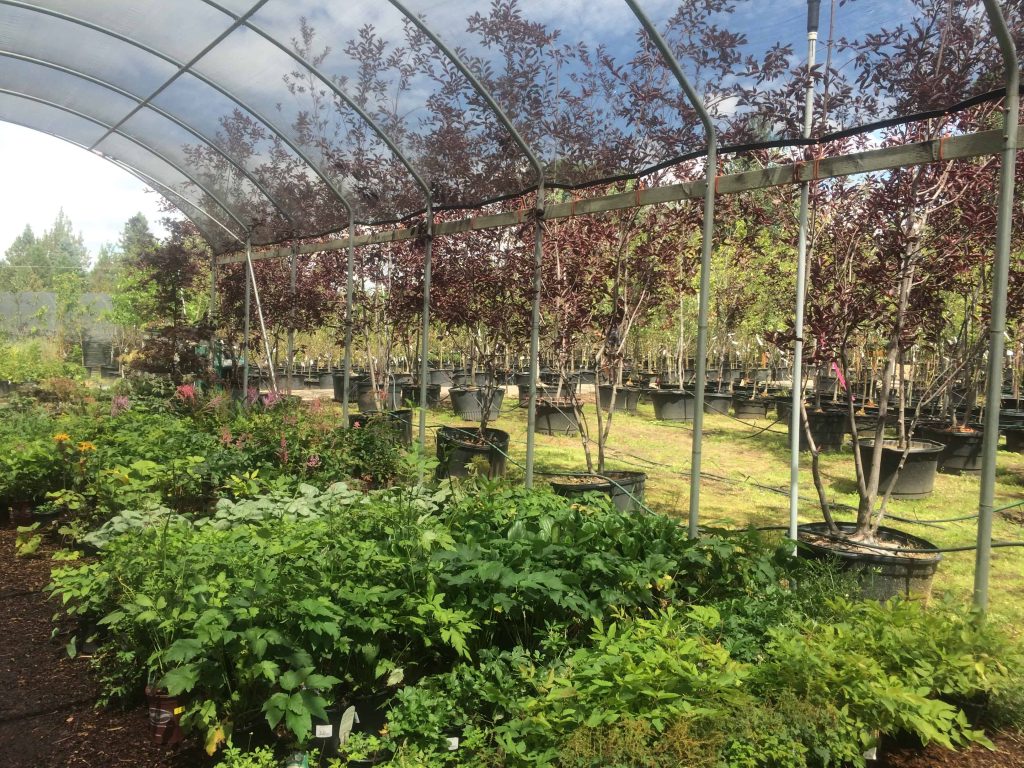 Now let's get right to it. Here's are my favorite high desert landscaping ideas.
Deciduous trees for high desert climates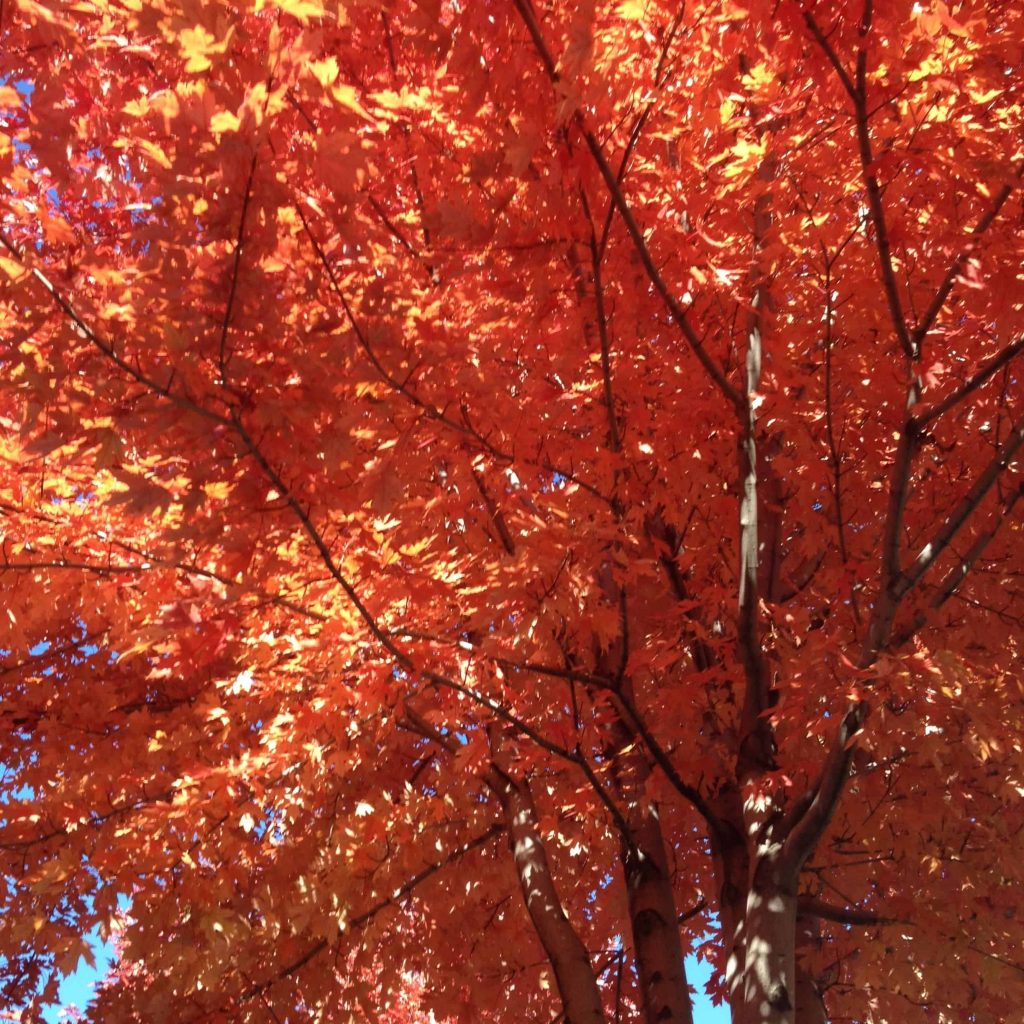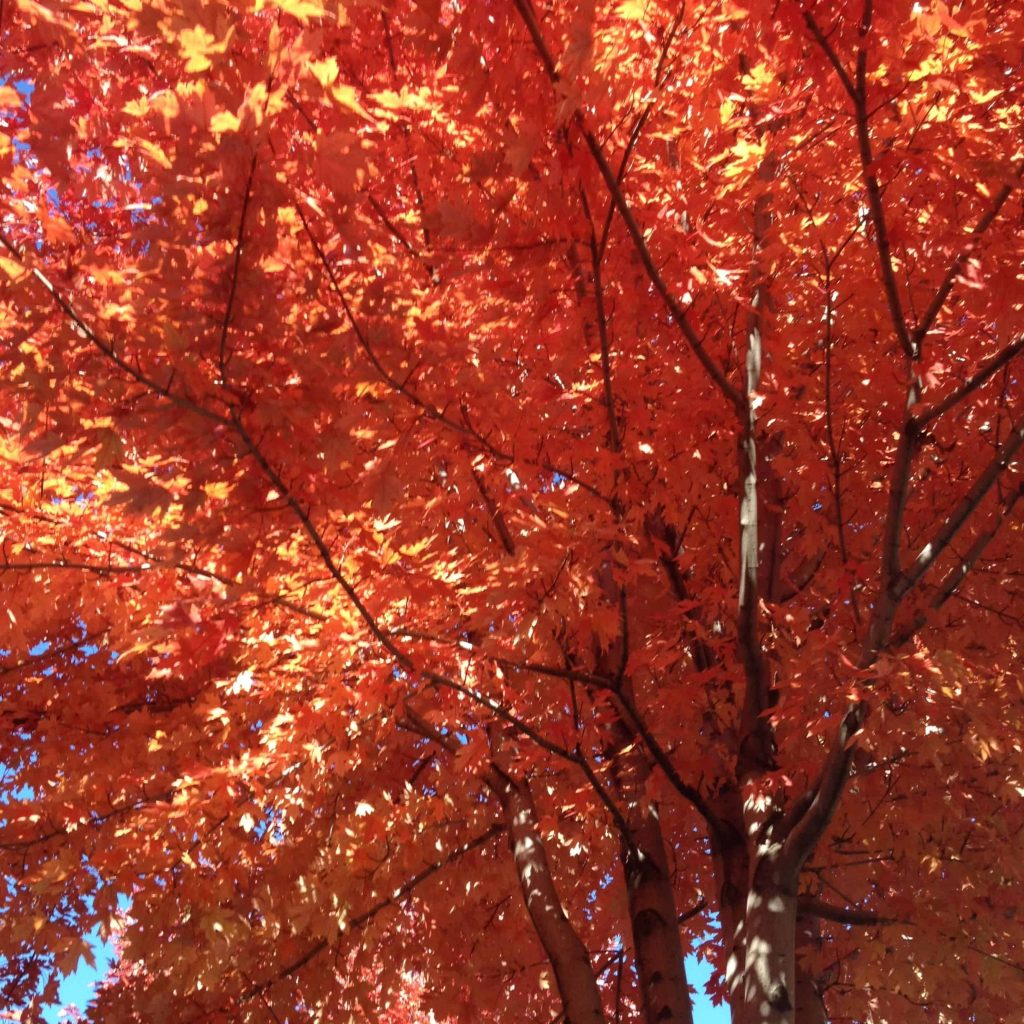 Photo via: Flickr Creative Commons – Serious Fall Color by lettawren
Autumn Blaze Maple
We fell in love the awesome color that the Autumn Blaze Maple produces in the fall. It's a hybrid between red maple (A. rubrum) and silver maple (A. saccharinum) Also she requires low maintenance, has solid structure and rapid growth. Read more here.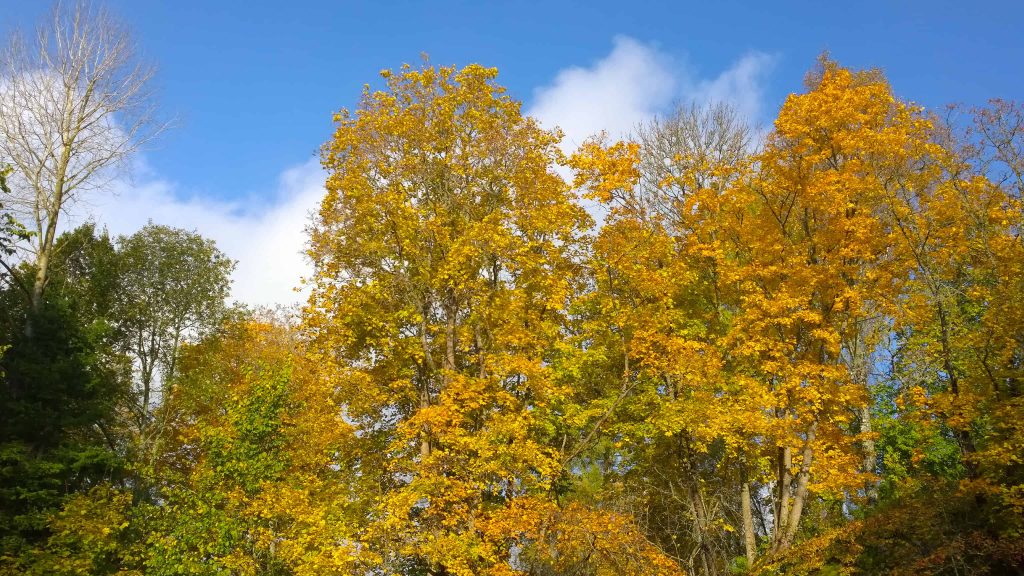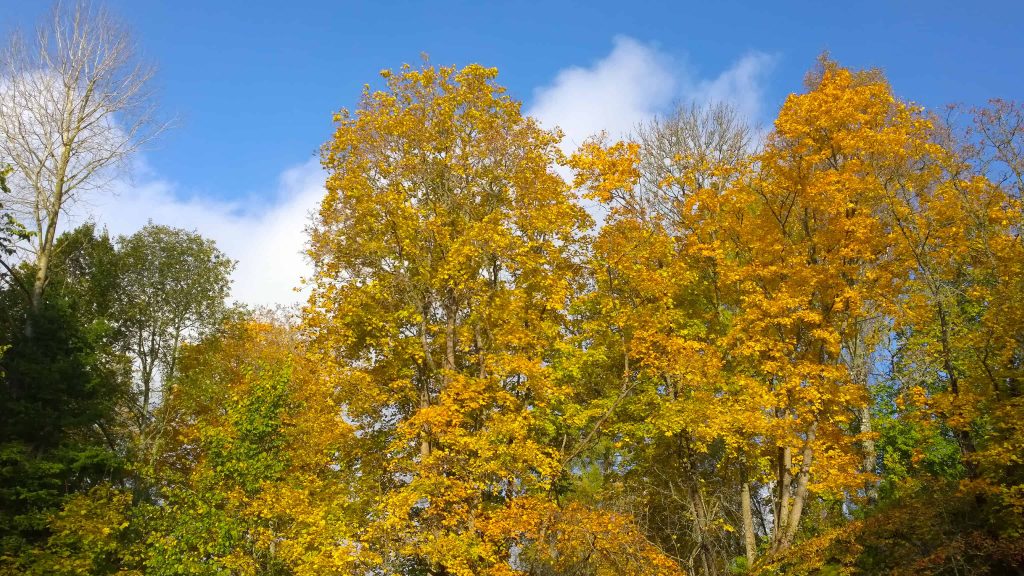 Photo via Flickr Creative Commons – Autumn – Acer Platanoides by Tero Laakso
Norway Maple Emerald Queen
We loved the Emerald Queen. It's an easy-to-maintain flowering tree and it's leaves turn yellow in the fall.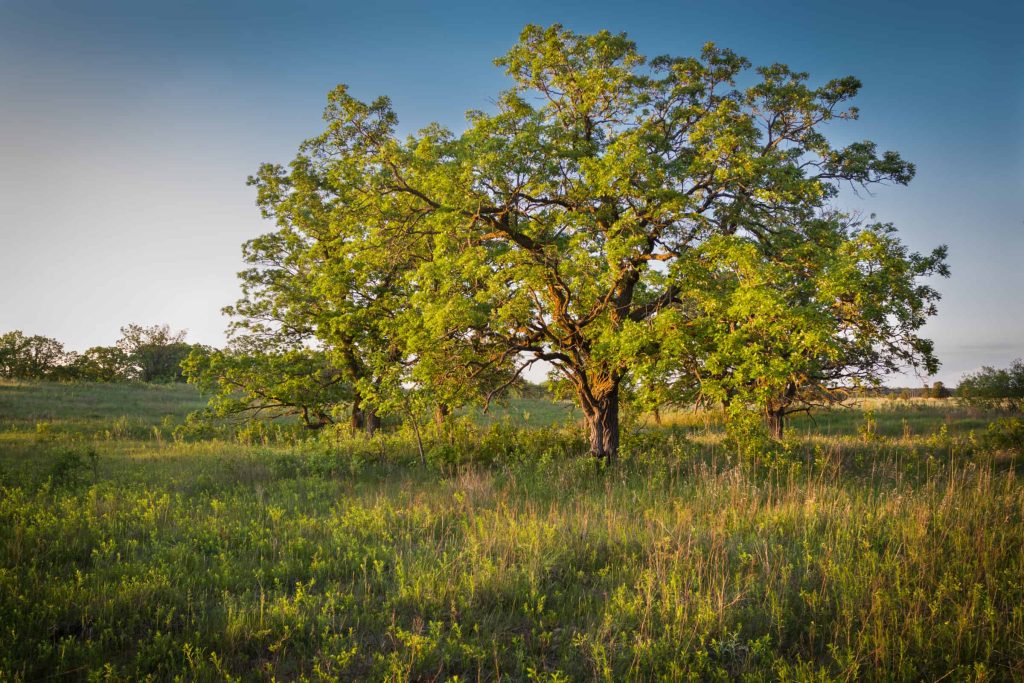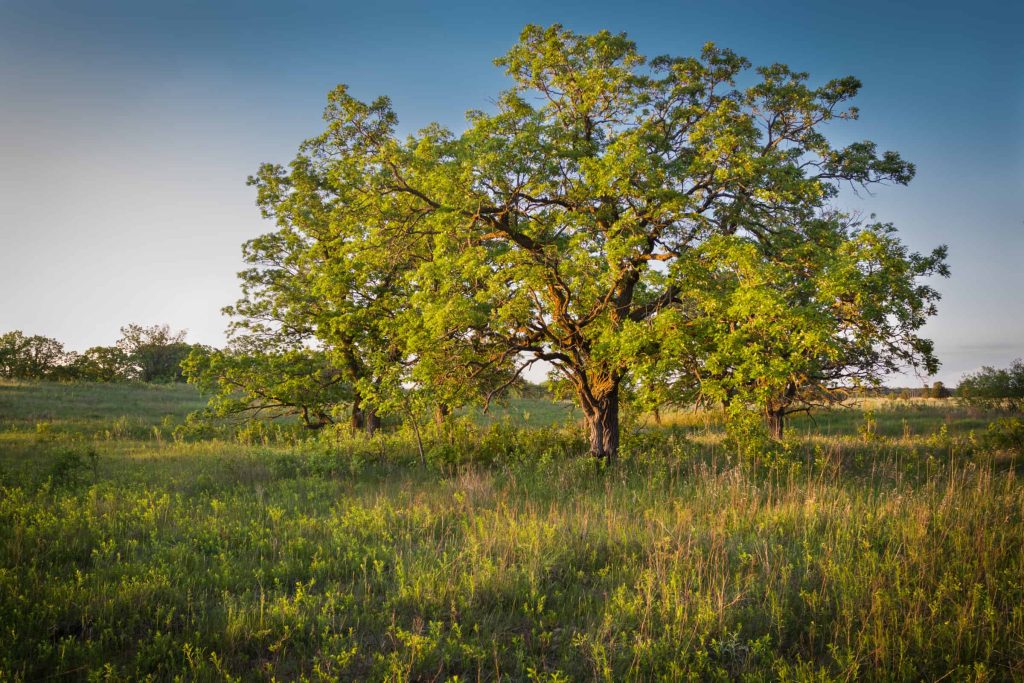 Photo via Flick Creative Commons – Bur Oak by Justin Melssen
Bur Oak
I just love the way the Bur Oak looks and spreads out. Learn more about it here.
 Conifers that do well in the high desert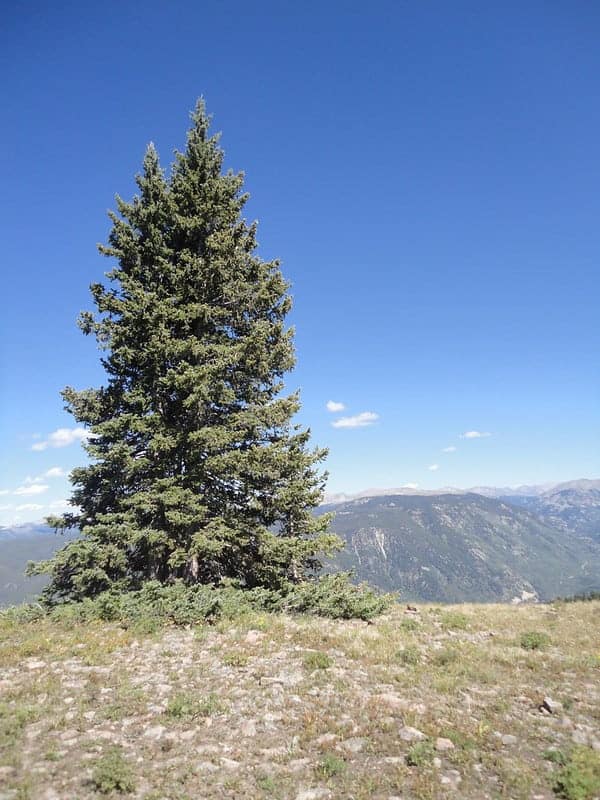 Photo via Flickr Creative Commons – Rocky Mountains Douglas-fir Tree by Paul Sableman
Douglas Fir 
If I could just have a field of Christmas trees in my backyard, I would probably be happy and just pretend it was Christmas all year round. We love this classic tree and they are very common in Bend. Read more about your very own Christmas tree here.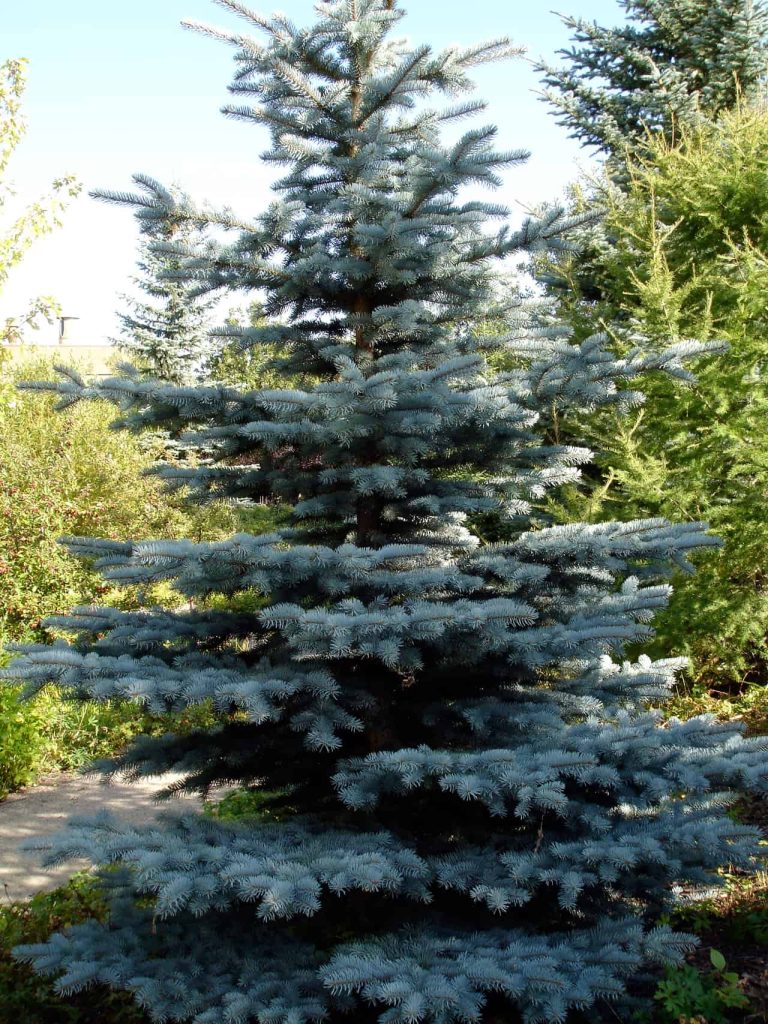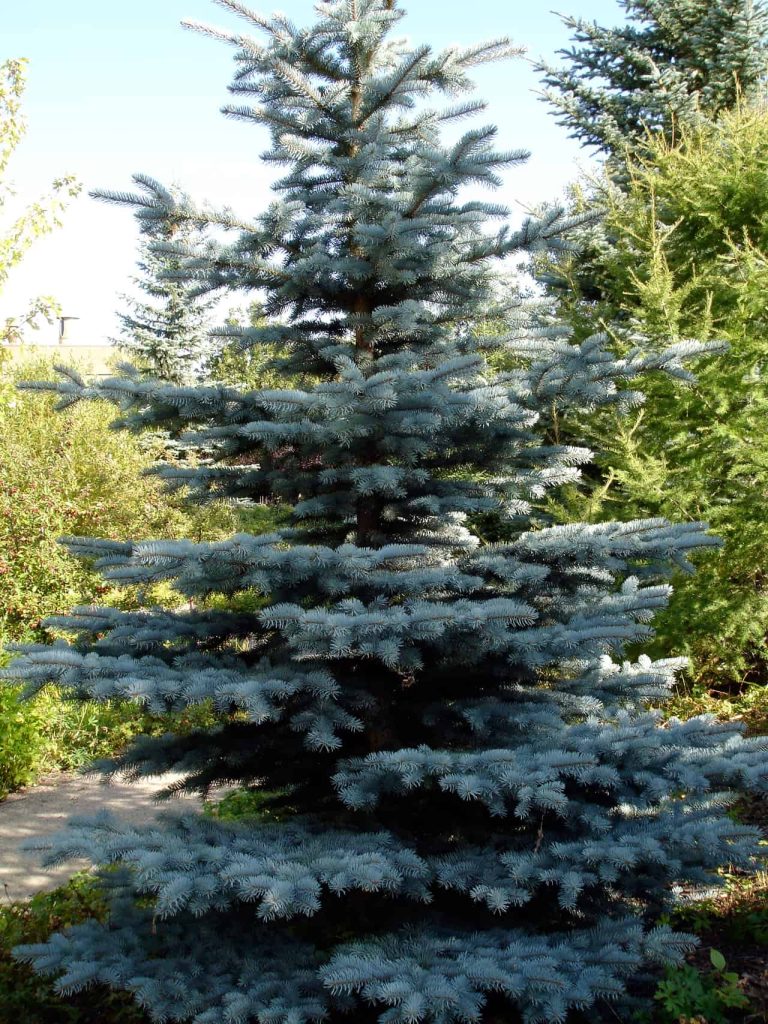 Photo via Flickr Creative Commons – Blue Spruce by daryl_mitchell
Blue Spruce
We had a Blue Spruce in our backyard at the house we were rent before we purchase our home and loved it! It stays pretty all year round, didn't require any maintenance and looks awesome with snow on it 🙂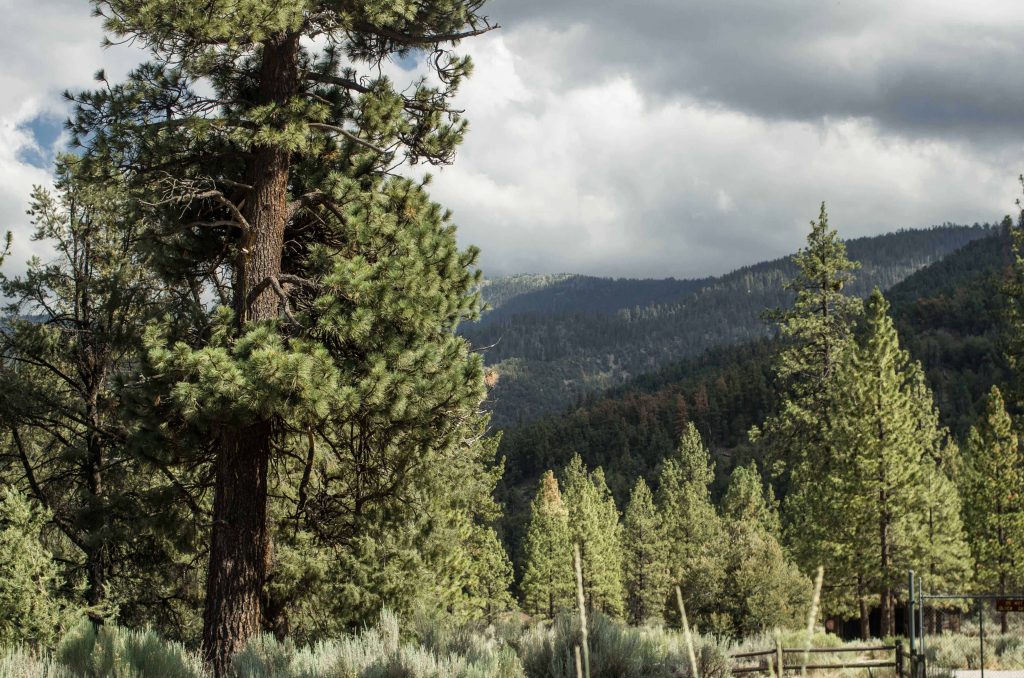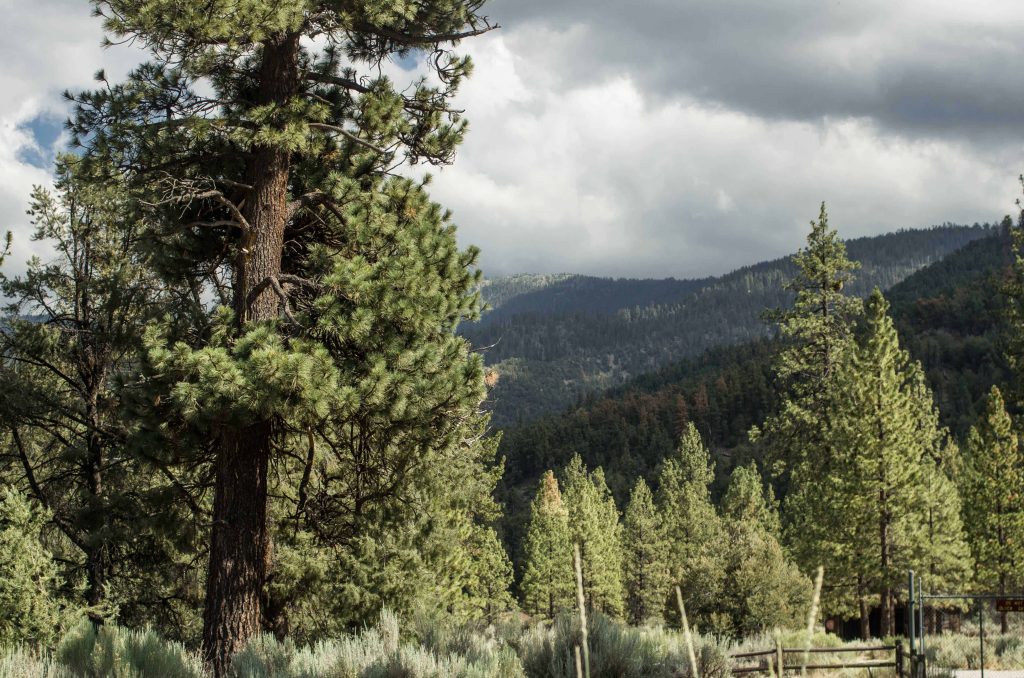 Photo via Flickr Creative Commons – Pine Mountain Club – Mount Pinos by David Prasad
Ponderosa Pine
Pine trees are all over the place in Bend and somehow we only ended up with one on our lot! We love these classic and common tree and I'm sure we'll add one or two so we fit in better with the neighbors. 🙂
Deciduous shrubs for high desert landscaping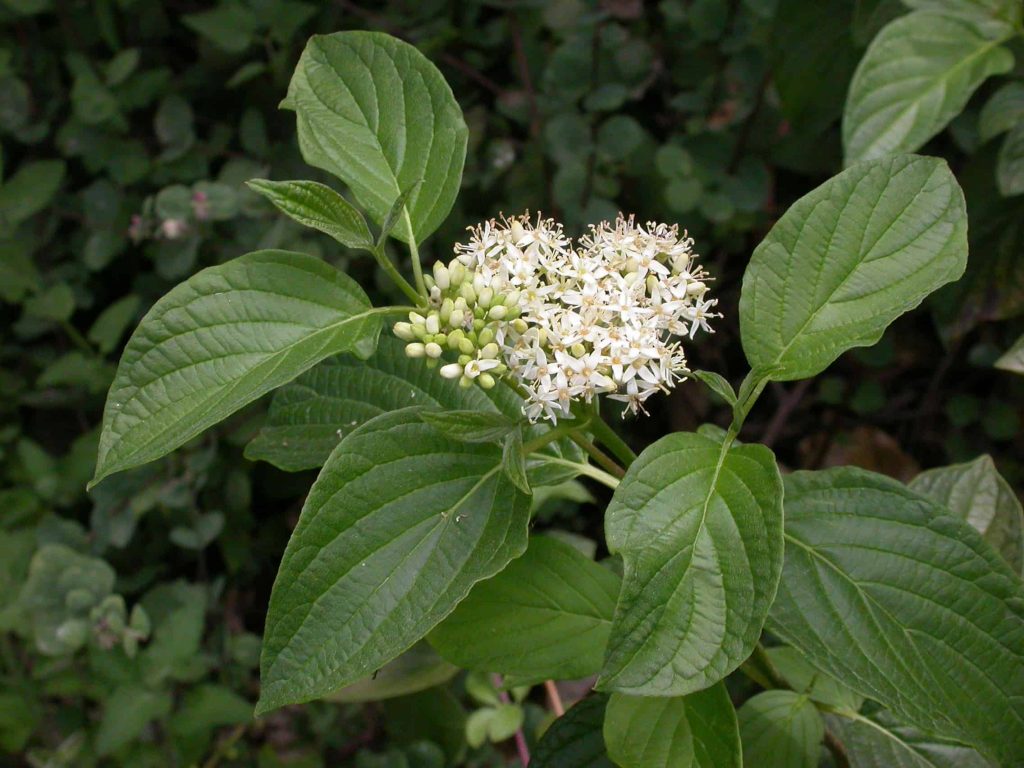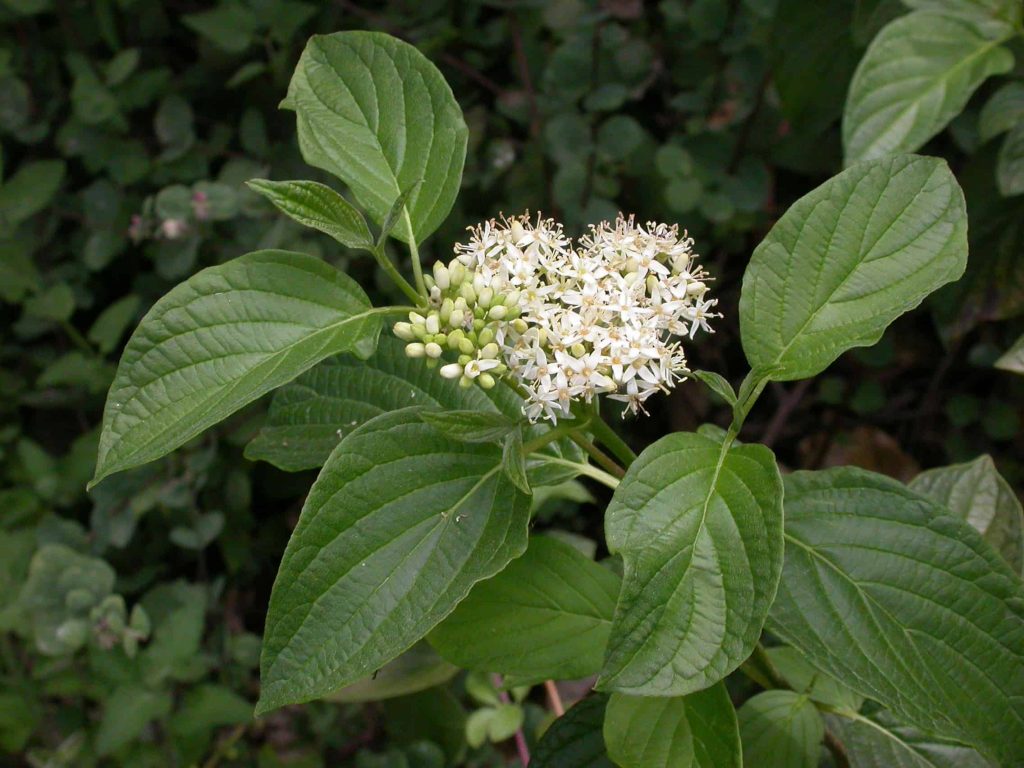 "Redtwigdog" by Paul Henjum – Own work. Licensed under Public Domain via Commons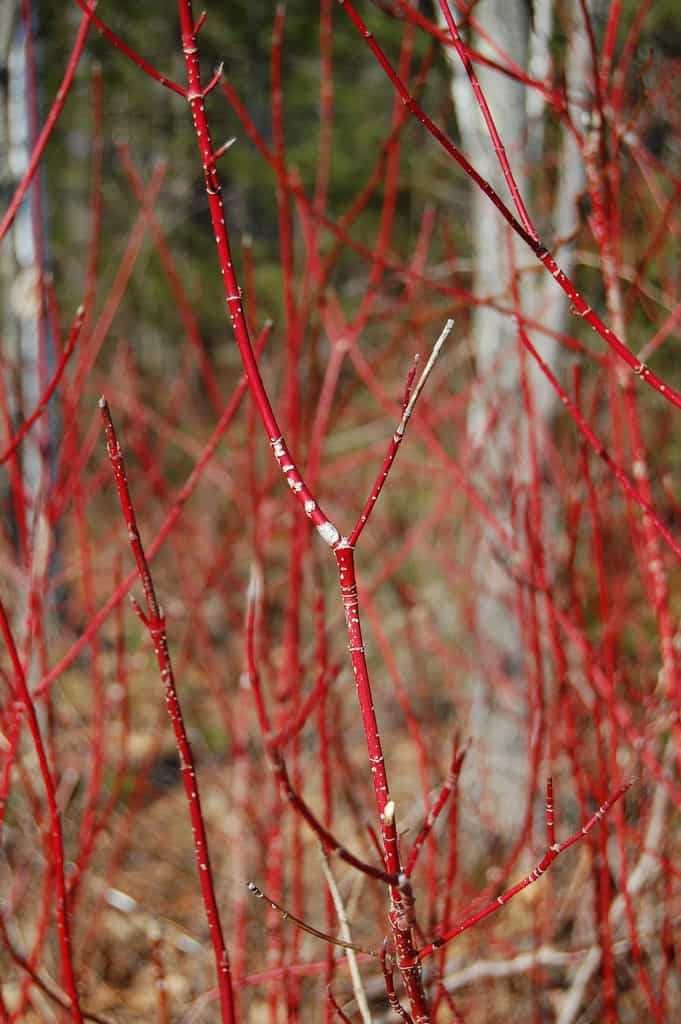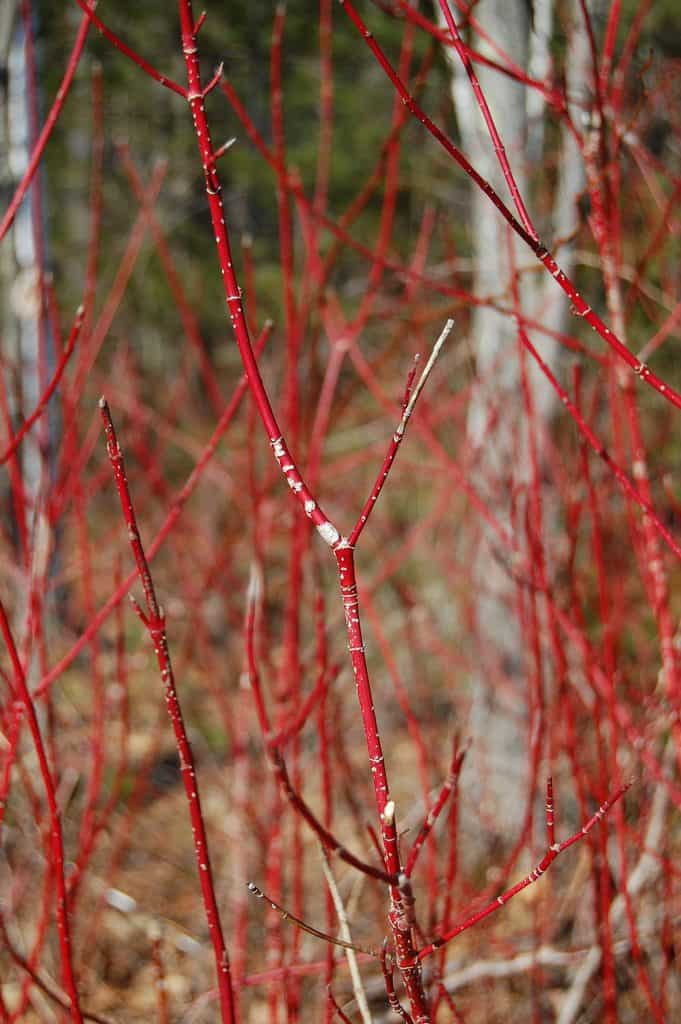 Photo via Flickr Creative Commons – Red Twig Dogwood by InAweOfGod'sCreation
Red Osier Dogwood or Red Twig Dogwood
I kind of fell in love with this shrub when I was doing my research. She's great in the summer with the pretty little white flowers and green leaves, but in the winter when things in the yard are usually dull and boring, she's still sporting bright red twigs and I can't wait to see what it looks like against the snow, which happens a lot in our high desert area!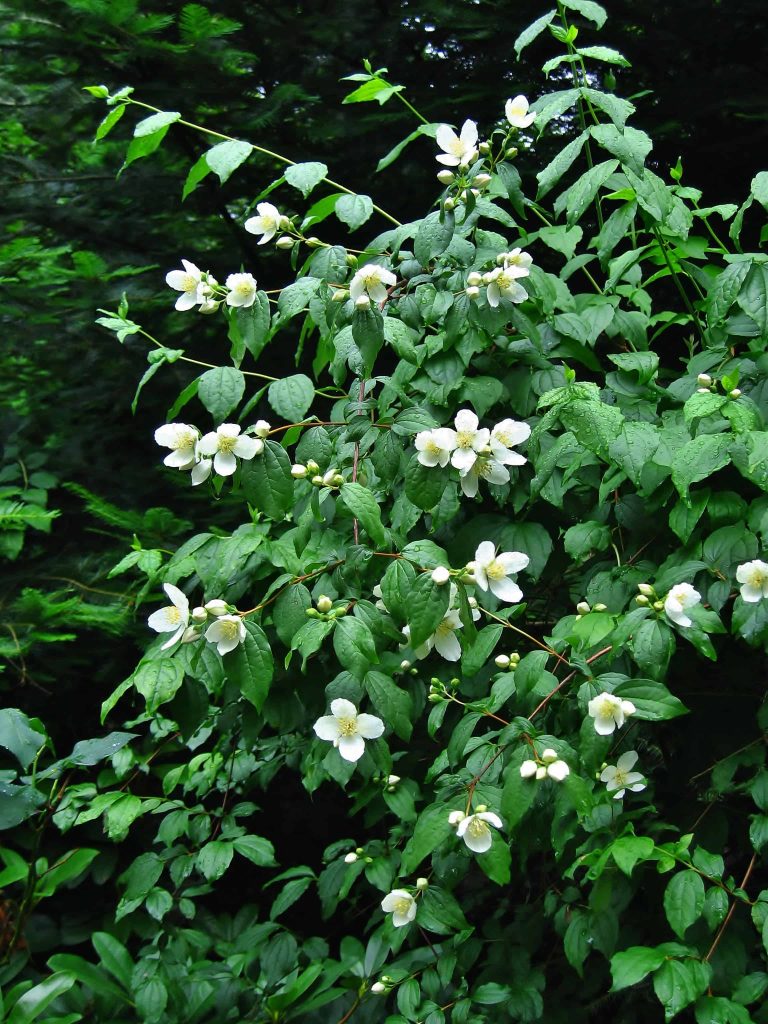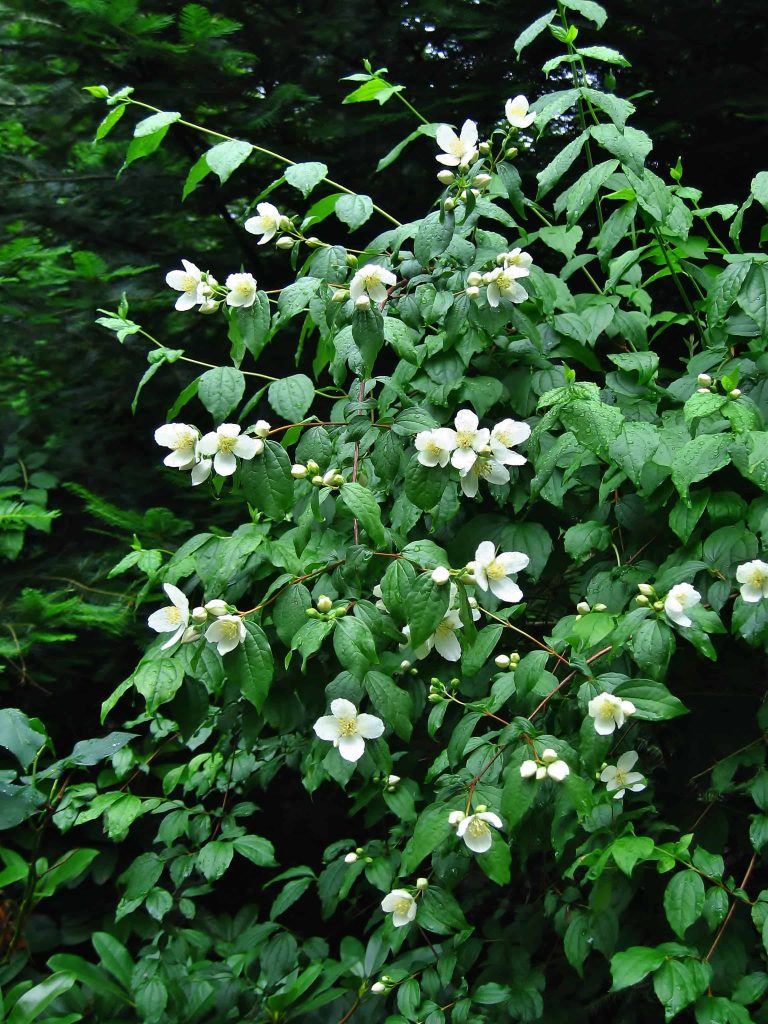 Photo via Flickr Creative Commons – Plants by Rosewoman
Mock Orange
I love the simplicity of this shrub. The flowers are so cute and I hear that it smells AMAZING. Read more here.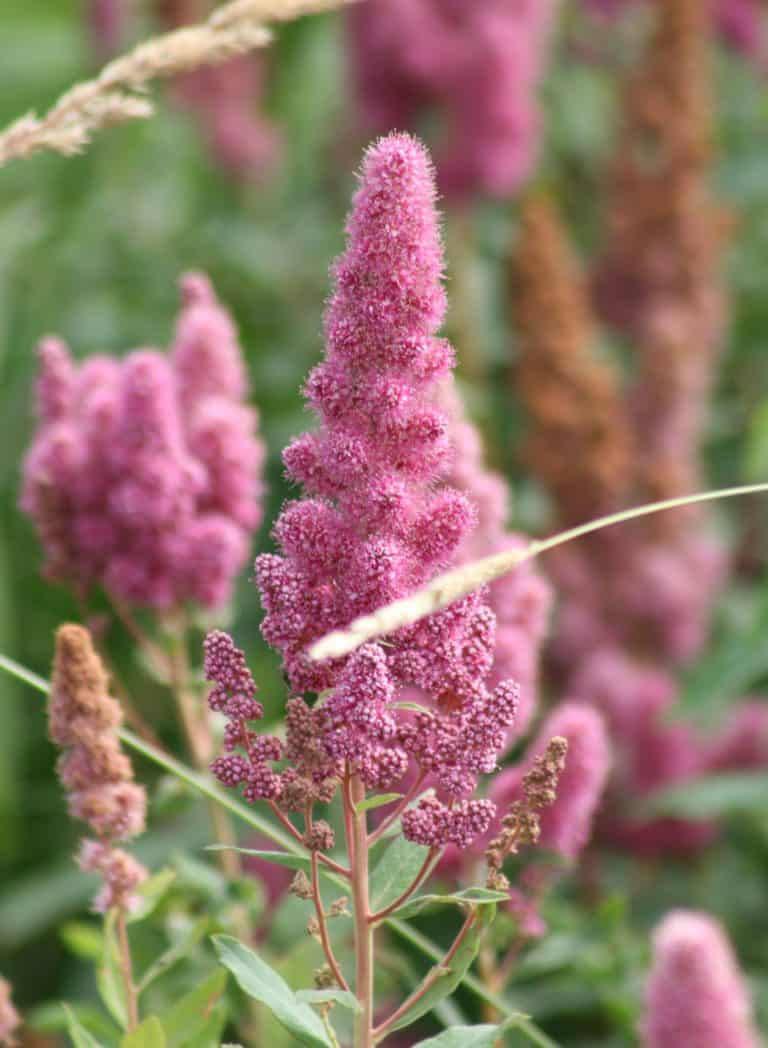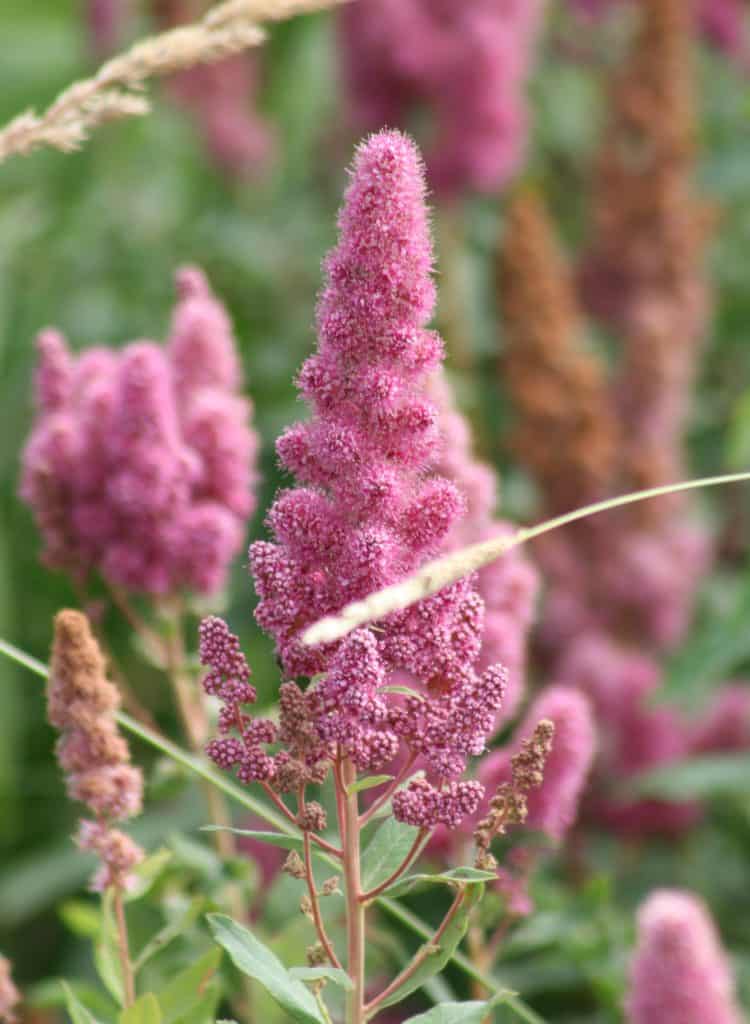 Photo via Flickr Creative Commons – Douglas Spirea by born1945
Douglas Spirea
Aren't these just to die for?!  I love the color and the fuzzy look.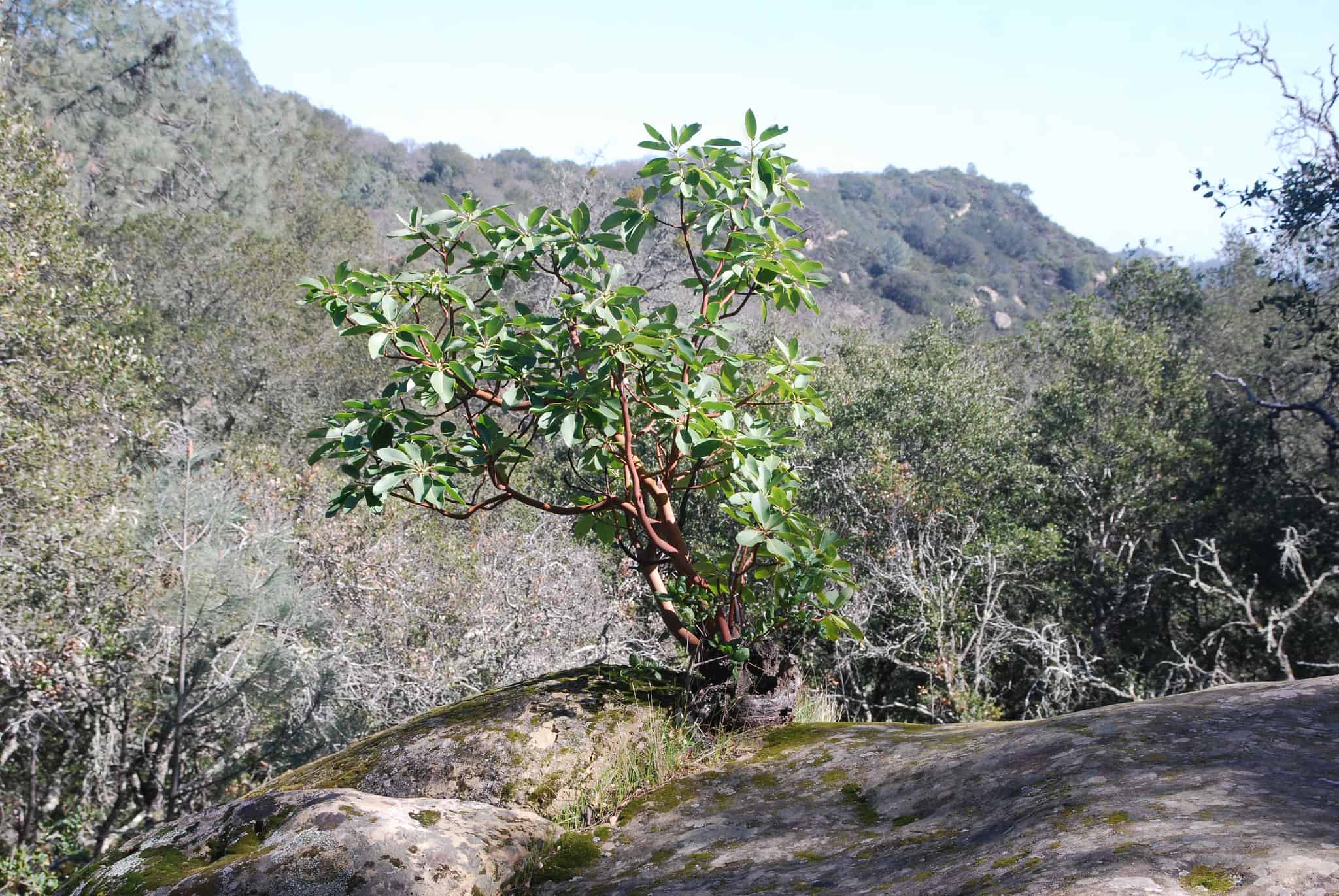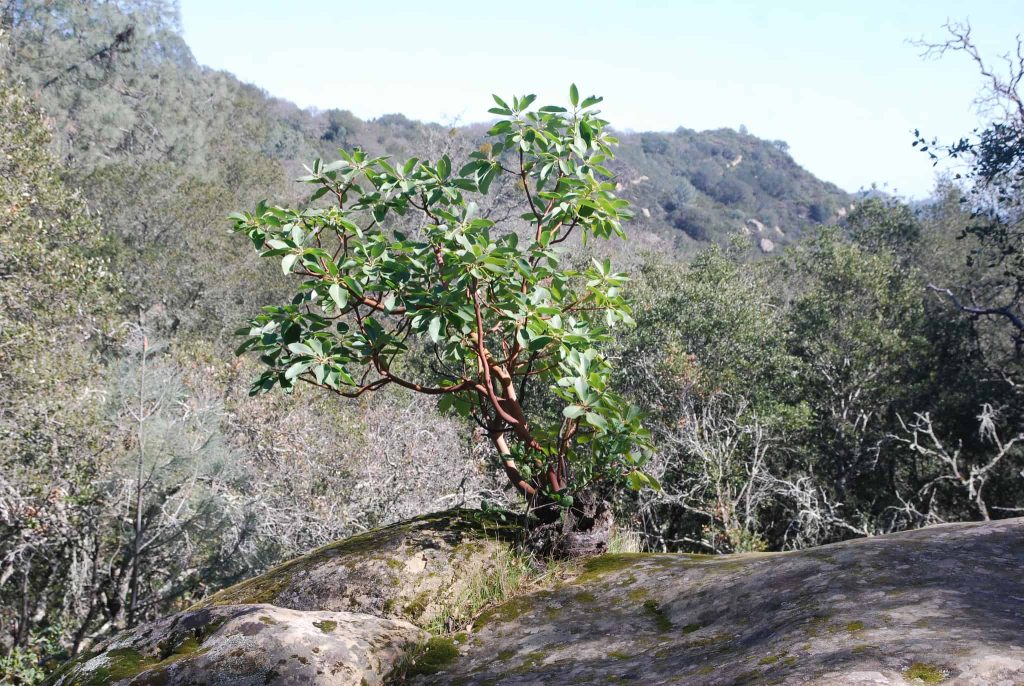 Photo via Flickr Creative Commons – Manzanita on rock Mt Diablo 3-4-13 by Paul Sullivan
Greenleaf Manzanita
You had to know that I was going to throw this one in the mix, right? After all, IT IS the namesake of the blog after all. I can't tell you how much these bushes remind me of my childhood. I built many-a forts in these shrubs! They were all over the place in our backyard and surrounding area growing up. Besides the simple fact that they remind me of being a kid, I love the cool bark and the intricate way that they grow.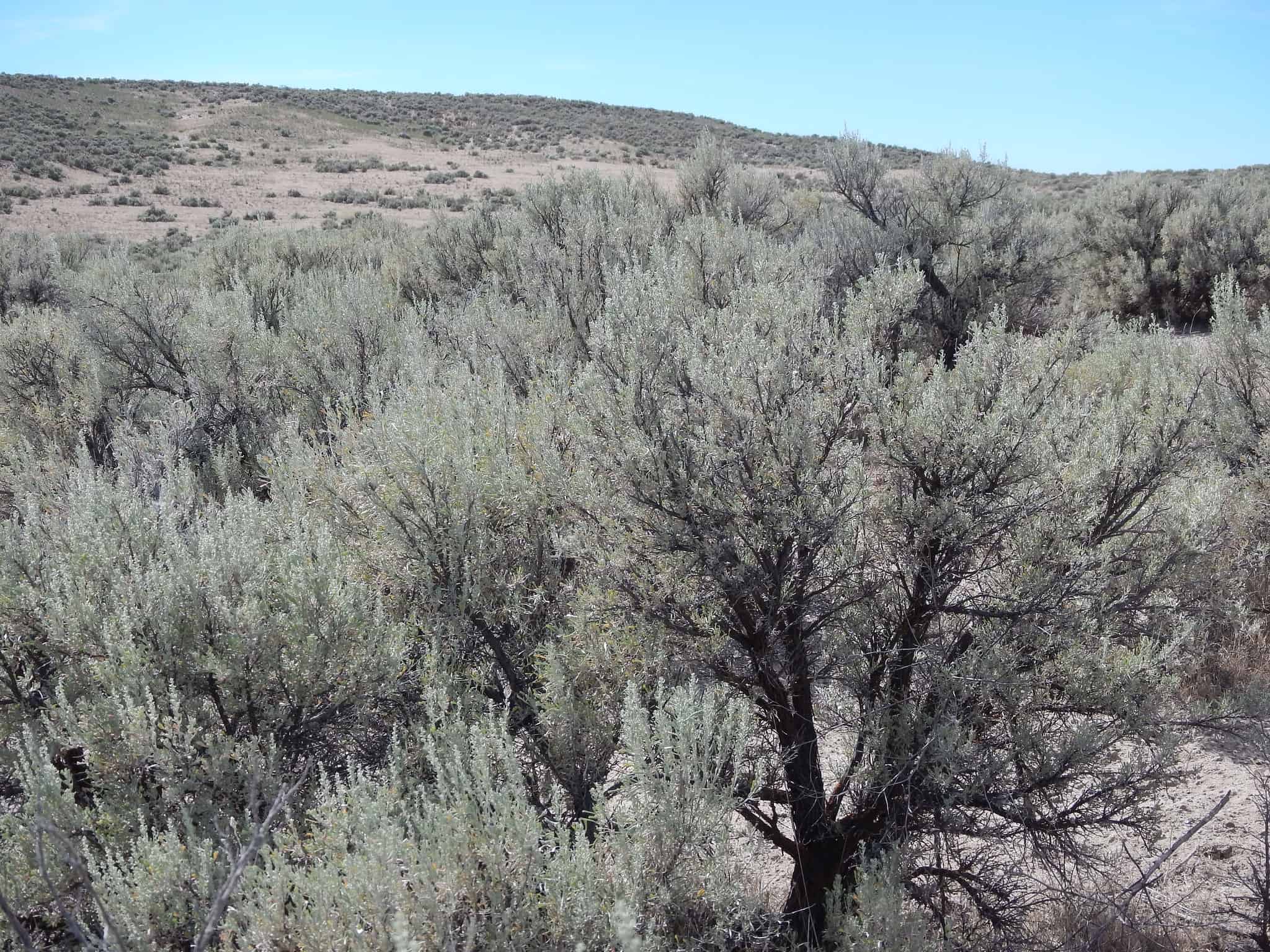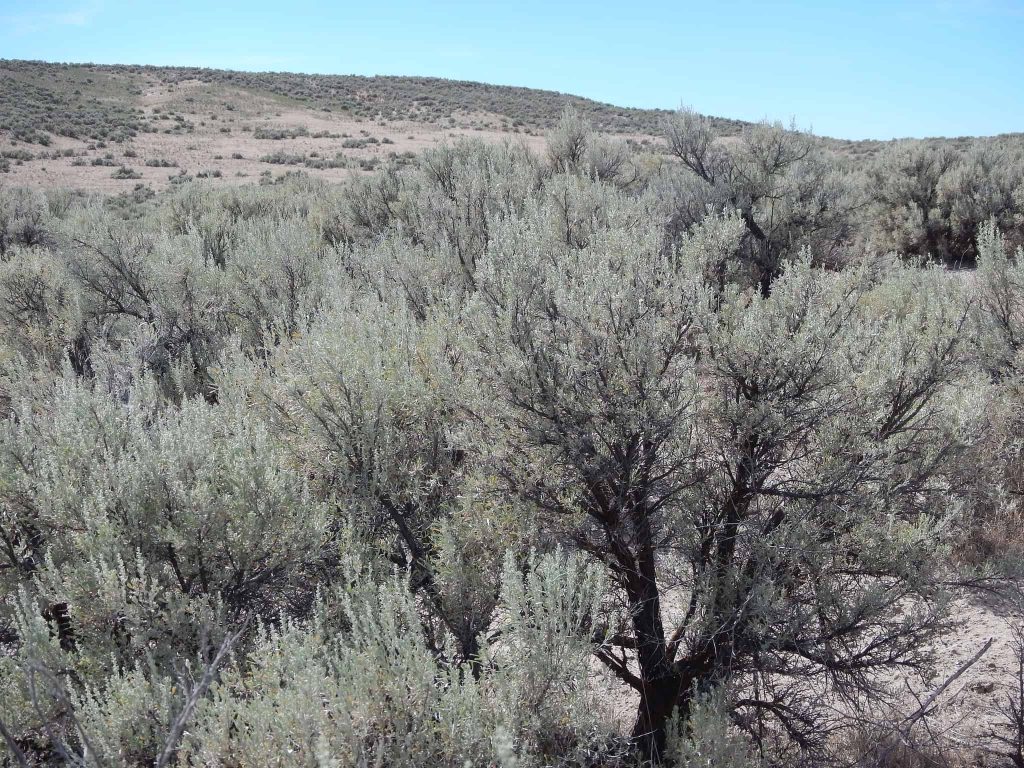 Photo via Flickr Creative Commons – Sagebrush steppe in the area of Vale, Oregon by Matt Lavin
Big Sagebrush
These are everywhere you look in Bend, so I know they do well up here. I like they way they look rustic and natural.
Grasses that are native to high desert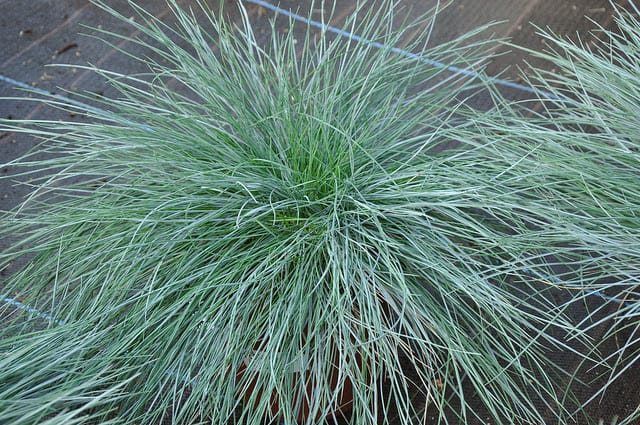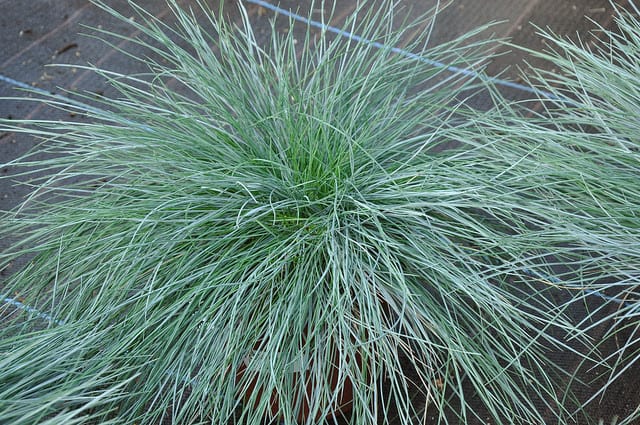 Photo via Flickr Creative Commons – Festuca Glauca by Peggy A. Lopipero-Langmo
Blue Fescue
We've already planted some of these in our front yard by the front door and they are doing great. I love the way the look – they are one of those plants are just cute, right? Get some good growing tips here.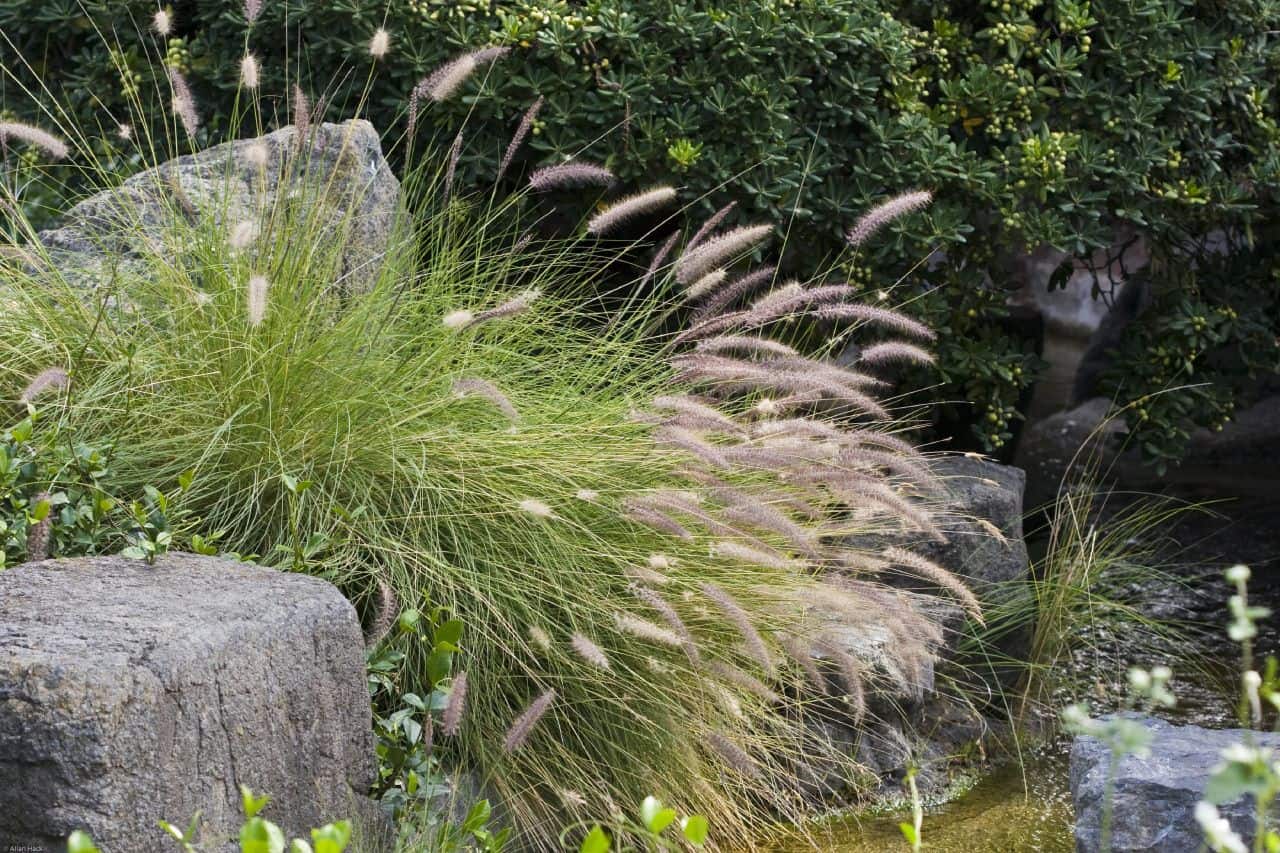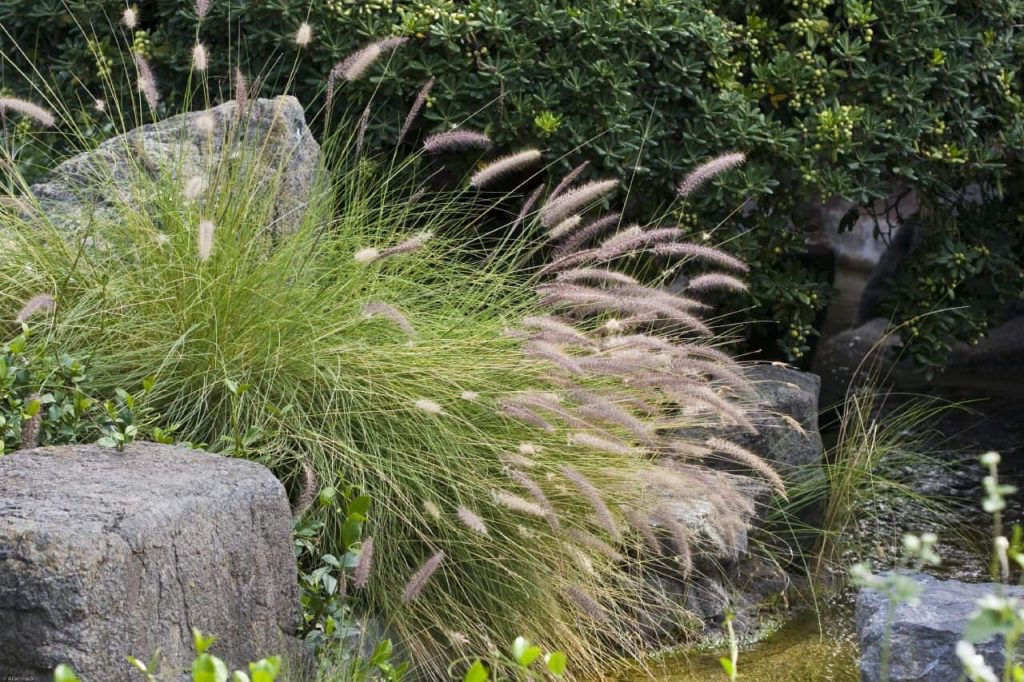 Photo via Flickr Creative Commons – Fountain Grass by Allan Hack
Fountain Grass
I pretty much love all ornamental grasses, but this may be one of my faves. It does self-seed freely, per BHG, so be sure you give it enough room. Read more here.
Perennials for high deserts
I've done enough talking! I want to know what your favorite perennials are! Take a look at this and let me know what you like best, the perennials start on about page 27.. Come on, there are tons to choose from! Is it the Black Eyed Susan? Oriental Poppy? What about the fun Globe Thistle?
Which of these high desert landscaping ideas are your favorite?
Let me know what you like best in the comments below!!
---
Click here to see how we transformed this planter bed in the front of our house!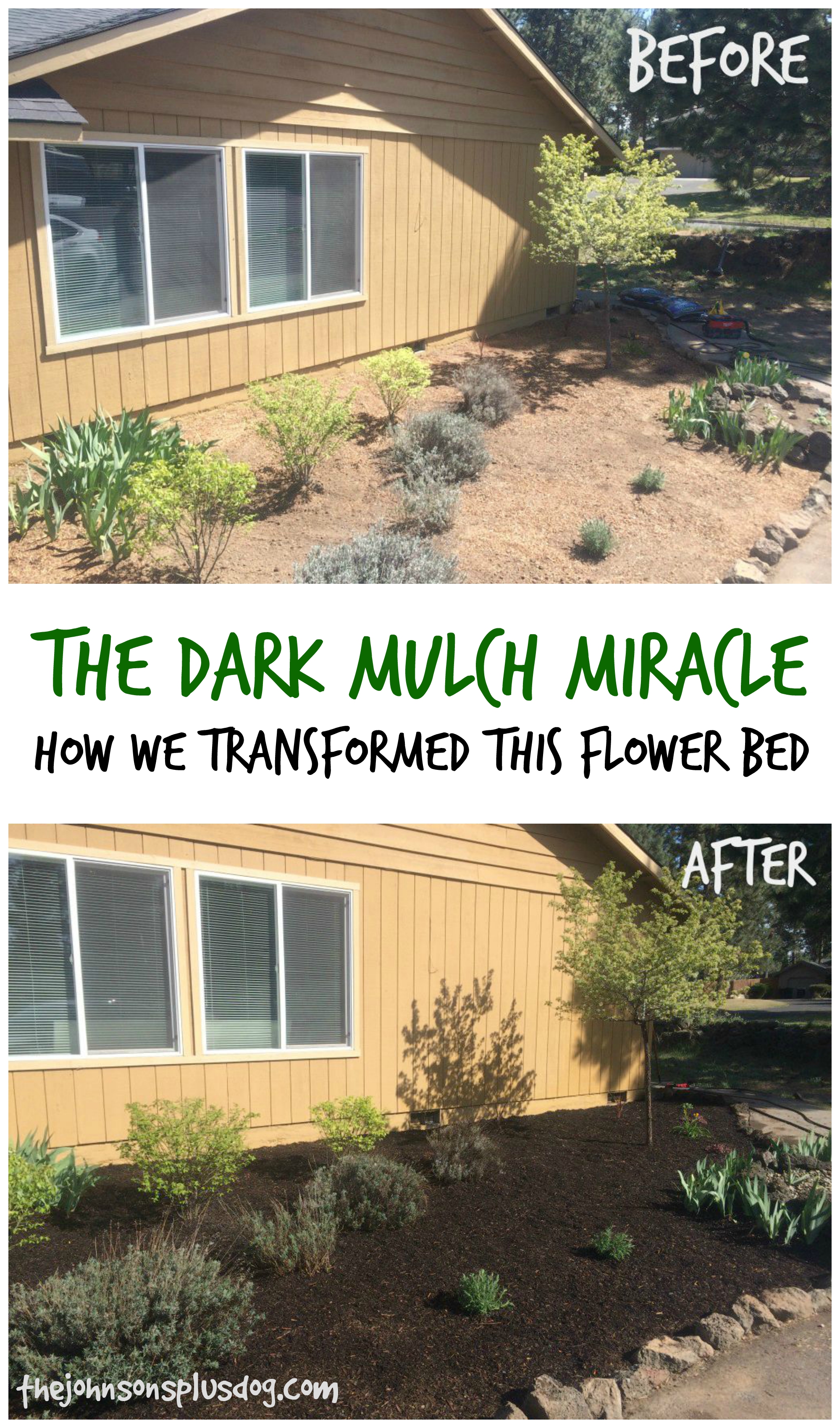 Click here to read how to plant succulents!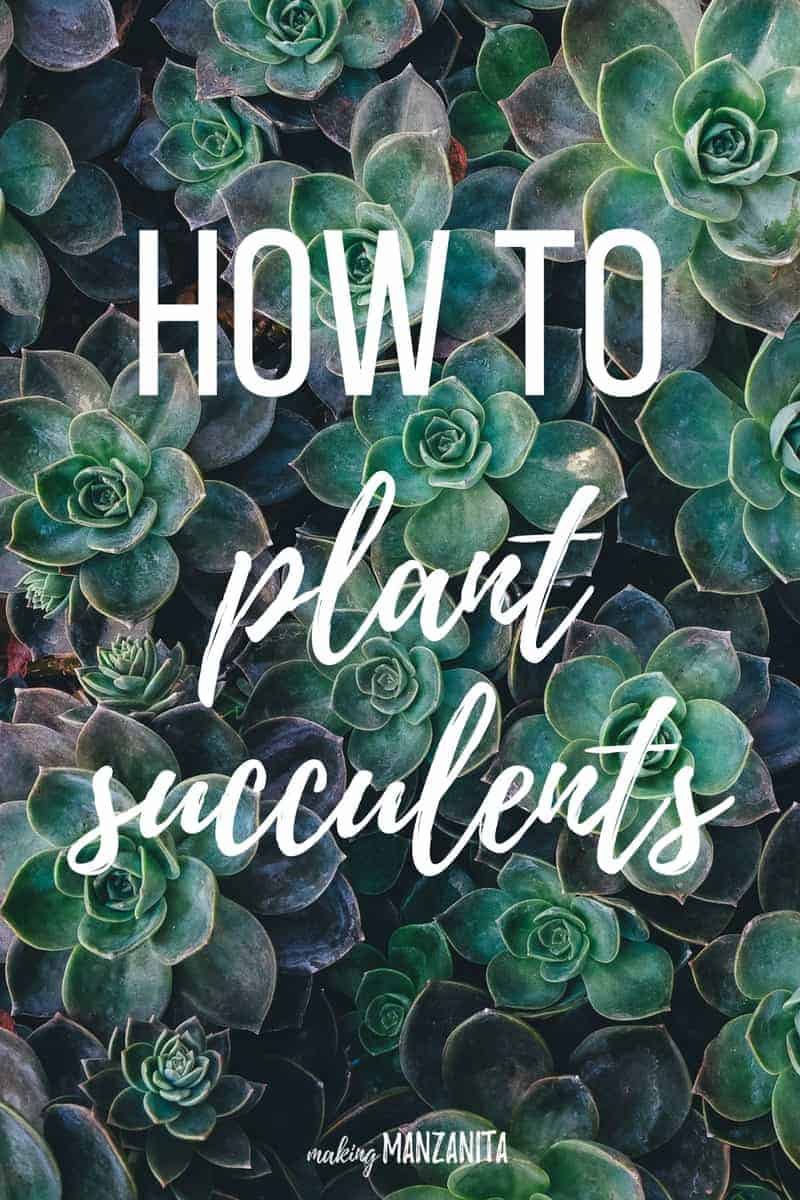 Learn how to make these DIY raised garden beds!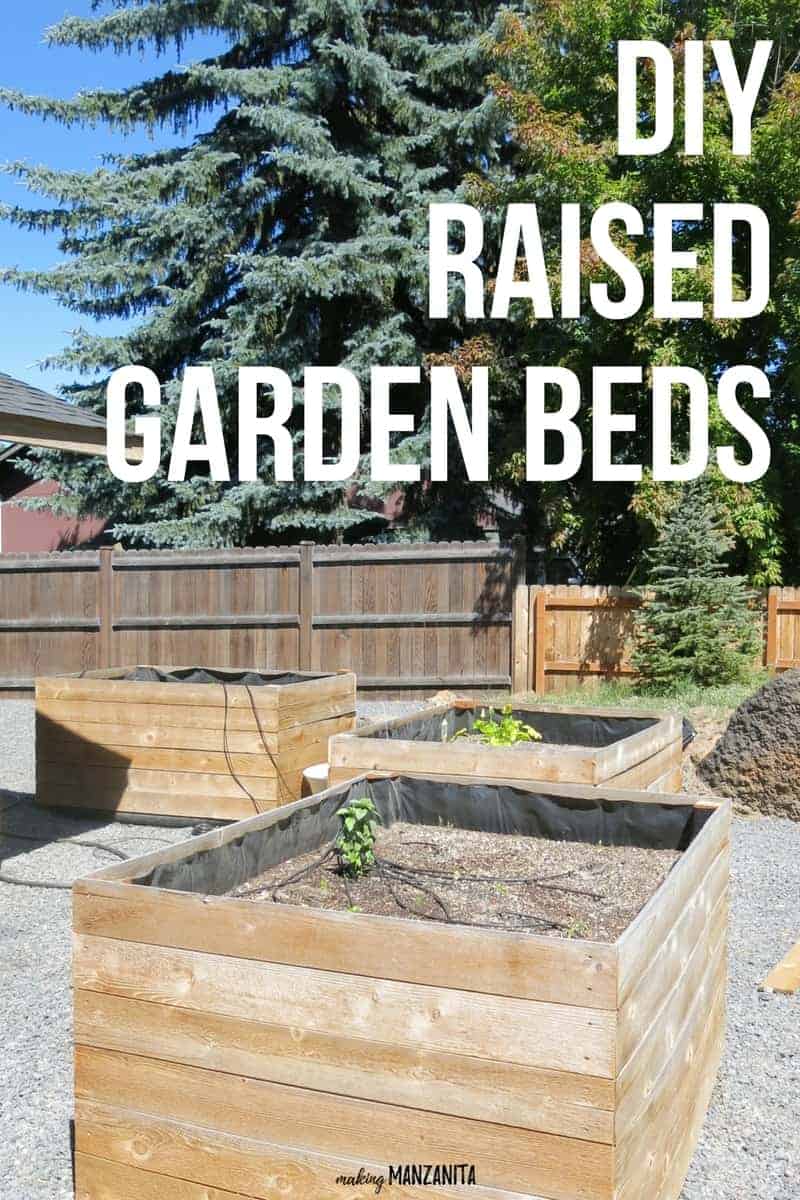 Learn how to make this vertical garden with a pallet!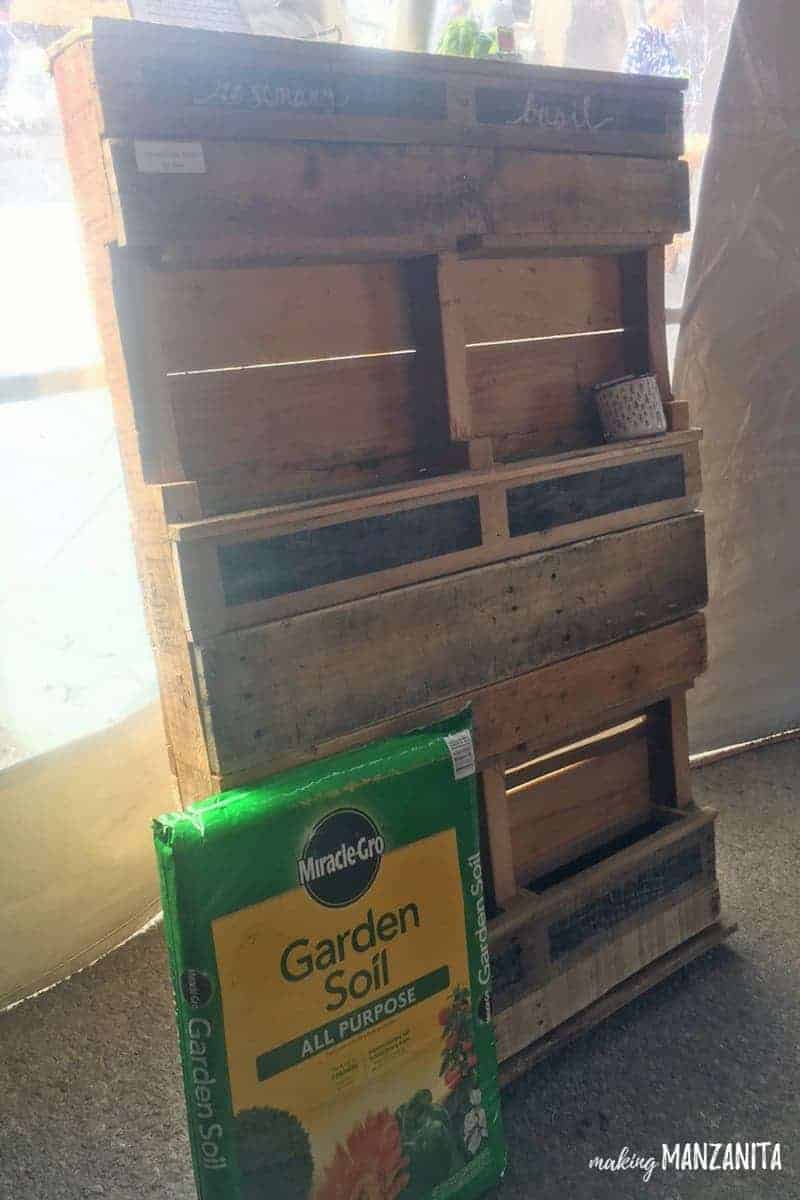 Learn how to make this garden tool storage with an old mailbox!