Shortly after getting engaged, you will need start putting together your wedding guest list. This can be a bit overwhelming! Here are some great tips for how to start your wedding guest list. I've also included a free wedding guest list template just for you that can be used in a Google Docs or in Excel!
If you've been following along on the Ultimate Wedding Checklist, I've given you my engagement advice.
We've talked about setting your wedding date and handled money with how to determine your wedding budget and wedding budget tools.
We started our wedding planning binder and talked about Pinterest's role in your wedding planning.
We even chatted about who you should ask to be your bridesmaids and gushed over some super cute ways to say "will you be my bridesmaid?"
Now… I know that all you want to do is sit on Pinterest all day and look at pretty weddings, (don't we all?) but it's time to get workin'. Shortly after we got engaged, I was asking myself….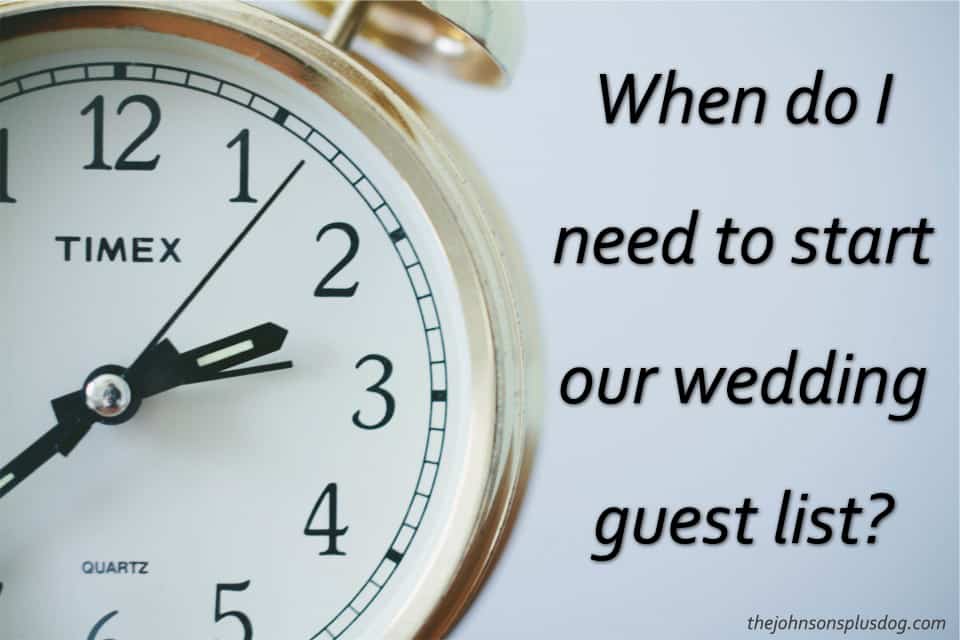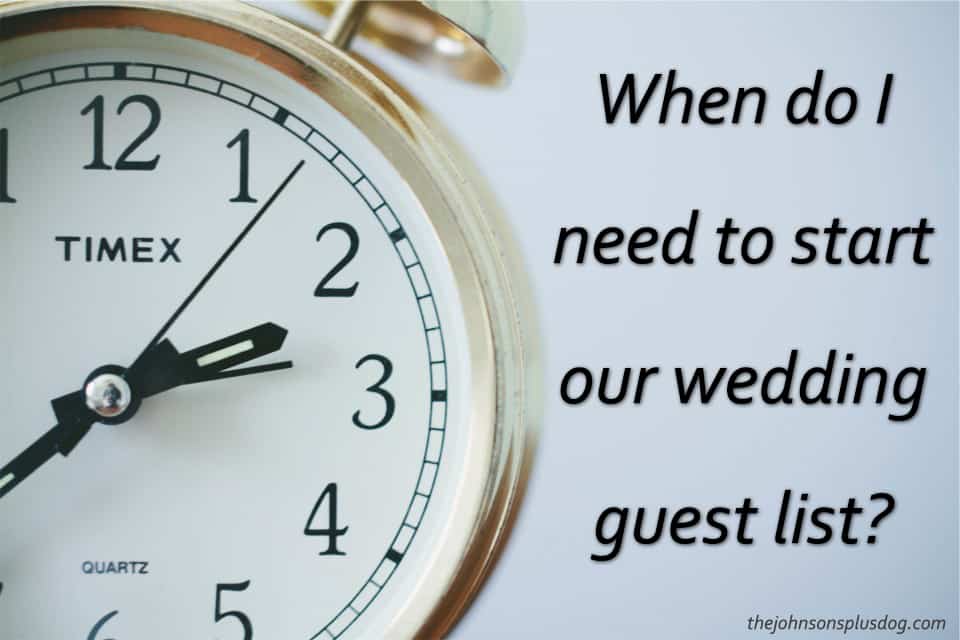 When do I start our wedding guest list?
Putting together a wedding guest list can be a little overwhelming… I mean you JUST got engaged right? Well, be sure to take those 5 minutes and bask in the engagement bliss.
The guest list really kicks off your wedding planning though. Before you start looking at venues or trying to find vendors (or even start thinking about the wedding dress), you will want to have a general idea of how many guests you'll be inviting.
The last thing you want is to get down the road, fall in love with a venue and have it turn out to not be big enough for your wedding.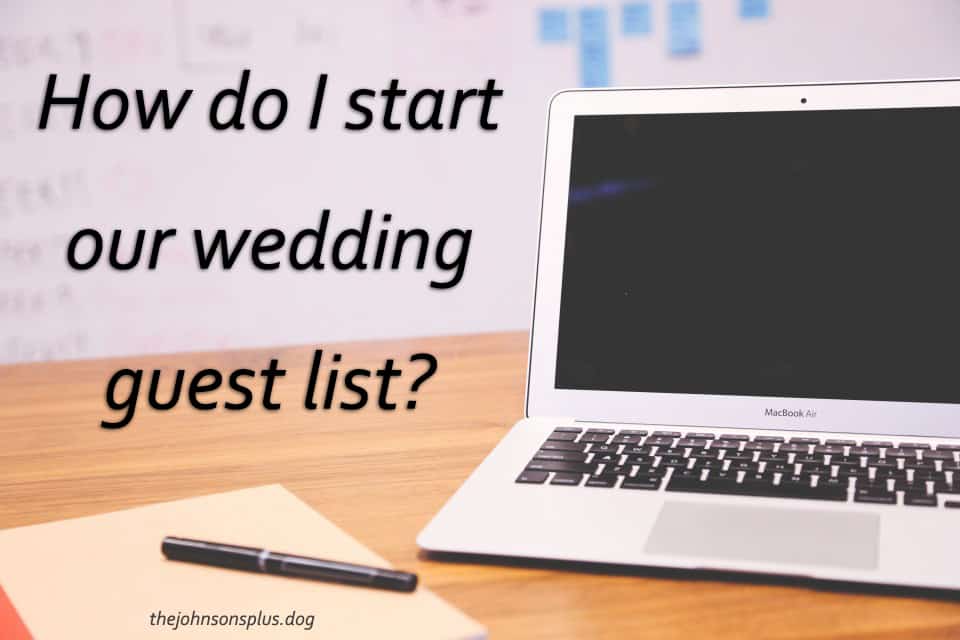 How do I start our wedding guest list?
If you don't know where to start… here's where I started.
Start a Google Sheet (in Google Docs) or Excel file… you've heard me rant about the miracles of Google Docs here and here, but let me tell you that this guest list template will probably be the file you access most during the wedding planning process (along with may be your wedding checklist). For me, I kept addresses and RSVPs in the same file.
I have a sample wedding guest list template that can be used in Google Docs or Excel ! Just click the button below to download.
Type or (write) down all the different categories of people you plan on inviting. Notice I said categories? I kept all of my invite names grouped into similar categories and I think it helped tremendously!

By categories I mean family, bridal party, college friends, hometown friends, work friends, etc.
I also kept it separated by bride family, groom family, etc. This way I was able to quickly find a group of people to add/delete a name or make sure I wasn't missing any one in a specific group of people. This is just one way to do it, but I think it helped me.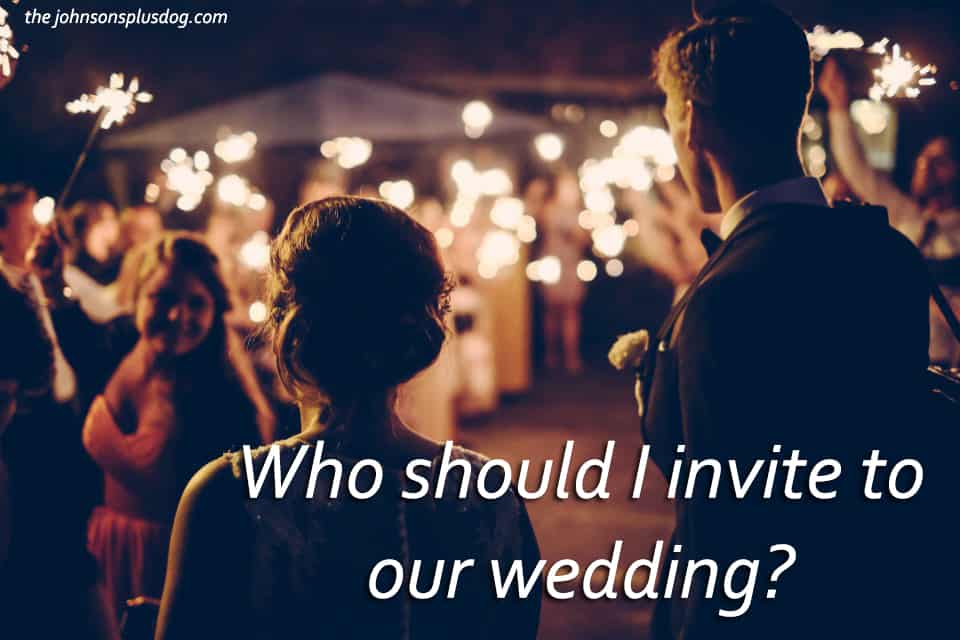 Who should I invite to our wedding?
Where is the line drawn? Do you invite all 100 distant cousins? What about everyone in the office? Friends from grade school?
Now, this is entirely up to you. No one can tell who you who to invite and not invite.
But here's a few things to keep in mind: Remember that the size of your wedding will greatly impact your wedding – you're literally paying per person on a lot of items.
Also, it may impact how your wedding "feels"… by that I mean some couples prefer a smaller setting and others want a big party!
Both ways are fine, but each has a very different feel. Keep that in mind and stick to your gut.
If you're having some trouble deciding on some folks – check out this helpful chart "guest list in 30 seconds" from The Overwhelmed Bride. I love how simple this makes it!
Don't forget to check in with your parents/family to see if you forgot anyone that they thought would be invited, ESPECIALLY if they are helping fund your wedding. If they want to add more people than you are comfortable adding, sit down and have a chat with them. Explain why you had envisioned the wedding being a certain size and maybe show them that helpful chart "guest list in 30 seconds".
If you're planning on doing RSVP cards, I just LOVE this creative idea for DIY RSVP cards. They have a fun mad lib twist to them that will make it fun for your guests!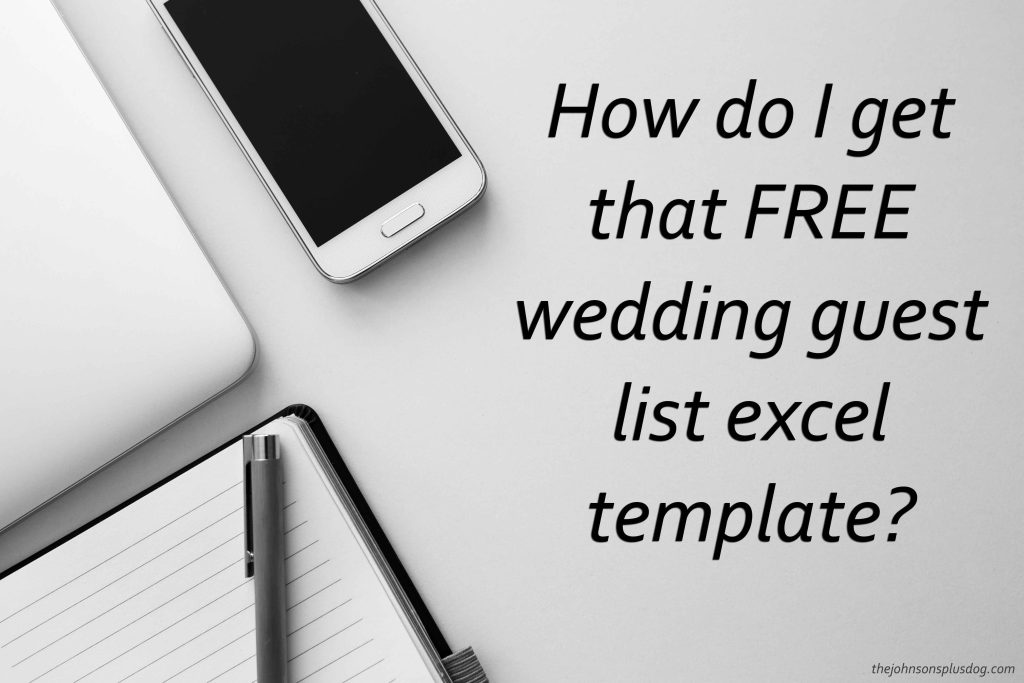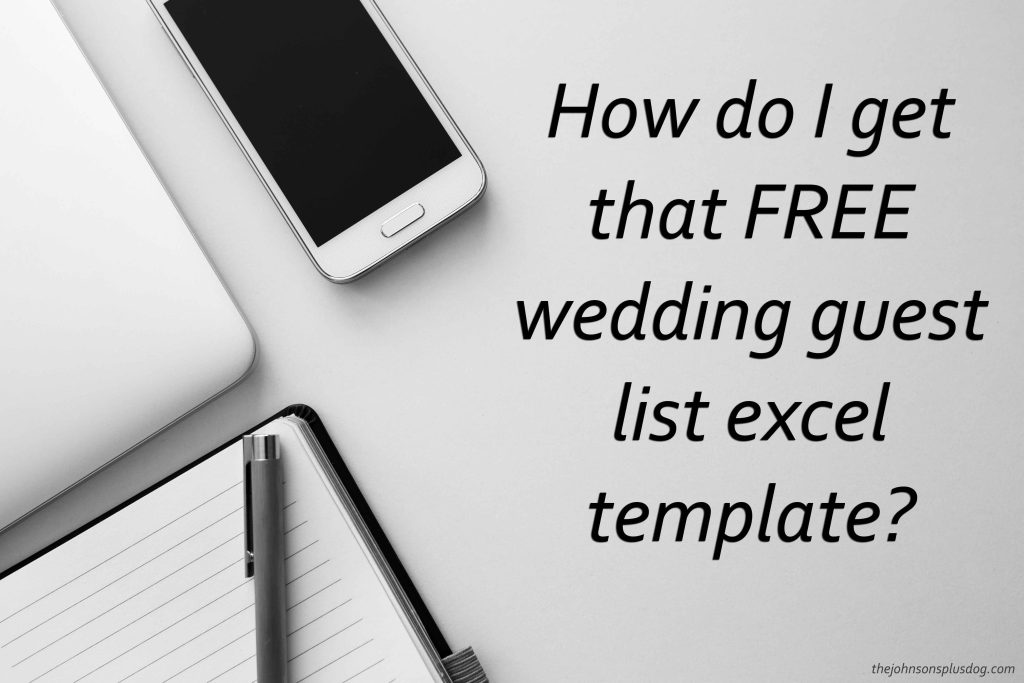 Are you ready to get started making a wedding guest list in excel?
I didn't forget my promise. I don't mean to brag, but this excel is pretty sweet. It tracks and automatically keeps track of RSVPs (filters out & counts children as "infant" guests), holds all of your guests' addresses, counts up how many invites you'll need to print, and figures out how many will be at your rehearsal dinner!!
You will not be able to make any changes to this Google Doc. You need to save a copy of this to make your changes.