If you're wondering how to find your wedding venue, this is a must read! This post walks you through 3 simple steps to find your wedding venue.
This week on Wedding Wednesday, we're going to chat about how to find your wedding venue. Now, this is a part of the wedding planning process that I kind of secretly hated and only because we had SUCH a hard time finding a venue. I was pretty picky, particular and budget conscious.

How To Find Your Wedding Venue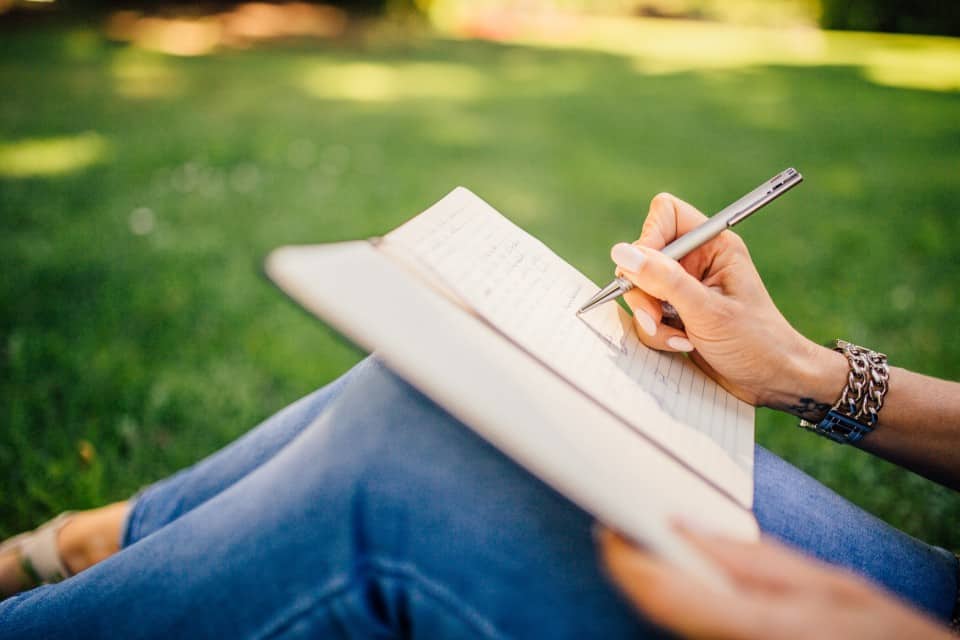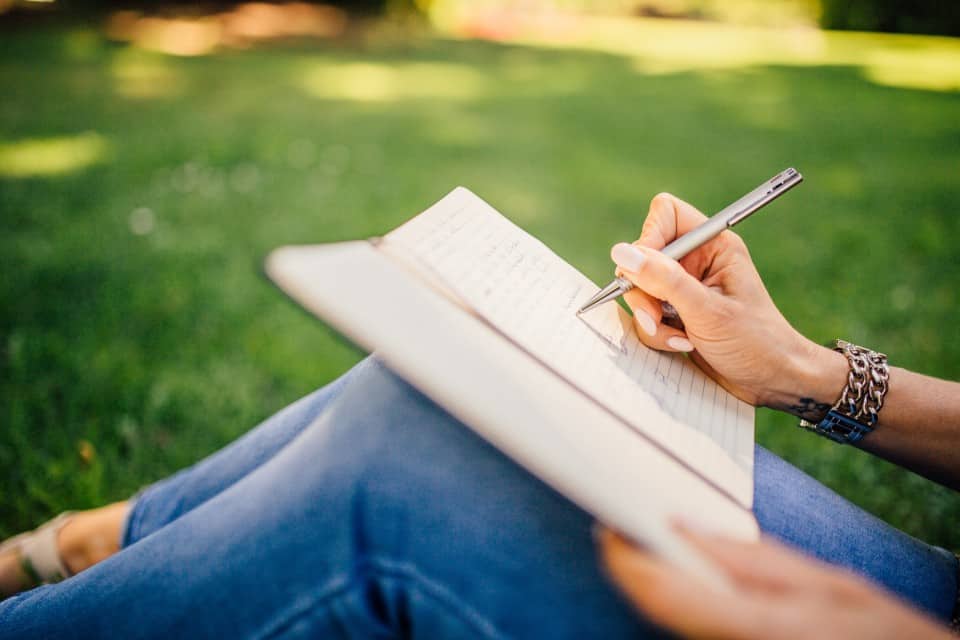 1. Figure out your must-haves in your wedding venue.
This is the first thing you should do as soon as you start wondering how to find your wedding venue. When I started looking for a wedding venue, here was our list of must-haves:
Must be outdoors (both ceremony & reception)

I've said it before (and I'll probably say it again), but I always pictured our wedding outdoors, which was a huge part of determining our wedding style. It wasn't really something I was willing to compromise on, so it was at the top of our must-have list.

Has to hold up to 200 people

We invited about 250 and ended up having roughly 150 guests. Since a lot of our guests were traveling in from out of the area, we knew wouldn't be close to 100% attendance, so we felt comfortable booking a venue that held up to 200 guests comfortably. Also, we were getting married on a holiday weekend, so we knew some people would may have plans. Read all about how to set up your wedding guest list here!

Ceremony & reception must be at the same venue

This was more for convenience more than anything else. I wanted one place to decorate, one place to drop off items, one place on the invite, one place to meet vendors, etc. Also, I do think that you lose some guests that just attend the ceremony and not the reception when you have to travel to a different location. The guests may also get to the reception at different times, which can make the cocktail hour feel empty.

Must allow us to bring our own caterer (this quickly ruled out most hotels & all restaurant venues)

Our food for the wedding was actually the first wedding decision I made. I know it's a little backwards! I think I decided that I wanted Phil's BBQ (our favorite BBQ place in San Diego) to cater our wedding the day after we got engaged and made our plans around that! I knew they were reasonably priced, included all the goods, and had awesome food. When you have an idea or decision like that made up, it's totally ok to work around those things when looking for your venue. It just gets added to your must-have list!

Has to be within 1 hour driving distance from Central San Diego

We ended up finding our venue in Vista, CA, which was about 50 minutes from where we currently living in Central San Diego. A majority of the people were traveling in from out of town and I wanted there to be amenities & hotels nearby, as well as easy access to the San Diego Airport and all that San Diego has to offer if they wanted to explore a bit!
When we first starting looking at some venues, we found some awesome places outside of San Diego in rural locations like Ramona and Julian, CA, but one of the reasons we decided against those it because they were so far out and away from everything else. Don't get me wrong, if you want to get married in the middle of the woods, have at it. If people want to attend your wedding, they will. I just had some older family members making a long trip to San Diego to attend and I wanted to make it try to make it easy to get to from their hotels.
Once you have your must-have list, you can actually start looking for venues. You should also probably have a date or two or three in mind (but first, read all of my advice about choosing your wedding date). Trust me, if you have these simple things worked out before you start looking you'll save yourself a ton of time.

2. Know where to look for venue ideas
Does anyone else ever feel completely overwhelmed by an abundance of choices? Sometimes I even get frustrated going to the grocery store and staring at the wall of 60 different kinds of pasta sauces. We live in a society of so many choices, which can be a good thing, but frankly it just stresses me out. When I was wondering how to find your wedding venue, it was a little like looking down a full aisle of pasta sauces stacked to the ceiling.
God bless the Internet, am I right? What would we do without it? But, again… looking for a wedding venue online was like walking into a whole store full of pasta sauce! It's so easy to get lost searching and searching.
Once you have the trusty "must-have" list down pat, you need to know where to look for venue ideas. This is a crucial part of how to find your wedding venue. Here's where we started:
Ask Your Coordinator – Remember when I said your wedding coordinator would be super helpful when it comes to finding your vendors? Hopefully you've decided if you're going to have a coordinator yet (

if you haven't, read this post, Should I Hire A Wedding Planner?

). Now is the time to take advantage of those coordinator connections. I'm sure yours will be able to point you in the right direction to some awesome venues.
City Parks – Each city and/or county has its own website with parks and you'll quickly be able to scroll through them and see what amenities they offer and any event policies. Keep in mind that most of them had no alcohol policies, but each park was different. Once you find a few you may like, these are really easy to go check out without a need for an appointment.
City Event Facilities – While you're on those city & county websites, see if they have any community centers, event facilities, city-ran museums, etc. Our venue was a historical adobe that was ran by the City of Vista. They were easy to work with and reasonably priced.
VRBO and airbnb – I had this fun idea that I wanted to get married in a big house on the outskirts of San Diego, so I started searching on the sites like VRBO and airbnb to find large homes that would be willing to host events. Most of the times I had to email the owner to ask. Some of them were a quick no, and some had polices already in place for things like weddings. This is probably where I wasted most of my time when researching wedding venues. There are tons to shift through and it took a lot of time to email each owner, but it only takes one so I thought it was worth it still. If you ended up going down this route, be sure to ask about insurance requirements, make sure they have adequate parking and find out if there are any noise restrictions.
Campgrounds – My next wild wedding idea was to get married in a campground. I really loved this idea. We looked at a few campgrounds, but none of them ended up working out. It was tough during the summer because a lot of them were completely booked up with camps, some weren't big enough, some didn't allow any alcohol, some required that you use their catering, etc. I found them by simply googling "campgrounds in San Diego" for instance.
Wedding Site Forums – Many of the main wedding websites also have forums that you can go and search and ask questions. This would be a great place to ask other brides in your area for venue suggestions.
Bridal Shows – Find out of there any upcoming bridal shows in your area. Grab a couple friends and go have fun! They are a great place to find tons of vendor & venue ideas and taste some yummy cake.
Friends, Family & Co-Workers – Ask around to see if any of your friends, family and even your co-workers have suggestions. Most of the people you know have been to multiple weddings in your town and will have immediate opinions on which ones they loved.
Wedding Blogs – Ding ding ding! This is how we FINALLY found our wedding venue. Ironically, I was looking for wedding inspiration on one of my favorite wedding websites, Green Wedding Shoes, and randomly came across this fun wedding. After pouring over the photos (I actually ended up choosing the same awesome photographer she used as well, haha, it was a meaningful find for me!) and reading every word of the post, I was scrolling through the end of the post and the venue caught my eye because it was in Vista, CA. I found this post in the heat of our wedding venue frustrations, so I immediately popped on over to the venue's website and started reading all of their policies and stats. The funny part is I wasn't even searching in the "local" section of the wedding website. Many of the wedding blogs out there, have local pages where you can search specific vendors, venues and weddings your area. This will definitely help narrow the search for you. I also love seeing how the weddings venue was used for different weddings, each set up is different.

3. Start collecting research & visiting venues
I used my trusty Google Docs to keep track of all my venue research. I set up a simple spreadsheet with column headers of the essentials that I needed to find out about each venue (how many does it hold, dates they are open, do they allow alcohol, do they have options for rain plans, what's the parking situation, costs & fees, deposits required, what do they provide with the rental fee, and additional comments). Each row below that was a different venue with a link back to their website. If a venue didn't match something on our must-have list, they were deleted. It was ALL ABOUT narrowing the choices.
Once you have a few venues that work for you, schedule some times with your hubby-to-be to go check them out. We spent multiple Saturdays out looking at venues, hopefully you won't have to look as long as we did!
Choosing your wedding venue can be very overwhelming, but with these tips of how to find your wedding venue, you'll be ready! It all starts with narrowing down your must-have list, so you know what you're looking for in a wedding venue. Next, you need to know where to look for venues. Lastly, you can start collecting research and visiting venues to narrow your choices. You'll know when you find the "one".
Good luck! Hopefully after reading these post you're not still wondering how to find your wedding venue. I'd love to hear all about how you found your wedding venue, let me know in the comments.
follow along on my ultimate wedding checklist