If you're struggling trying to decide who your bridesmaids should be, this is for you! I'm sharing 4 tips for choosing your bridal party!
I had ten bridesmaids…ten beautiful and amazing girls that stood by my side on my wedding day and to tell you the truth, I wouldn't have had it any other way. If you are following along on my Ultimate Wedding Checklist, one of your next steps is choosing your bridal party. You may be here reading today trying to decide who your bridesmaids should be and utterly confused on how to narrow down your friends and family and choose your bridesmaids. Here's are my words of wisdom as you choose your bridesmaids.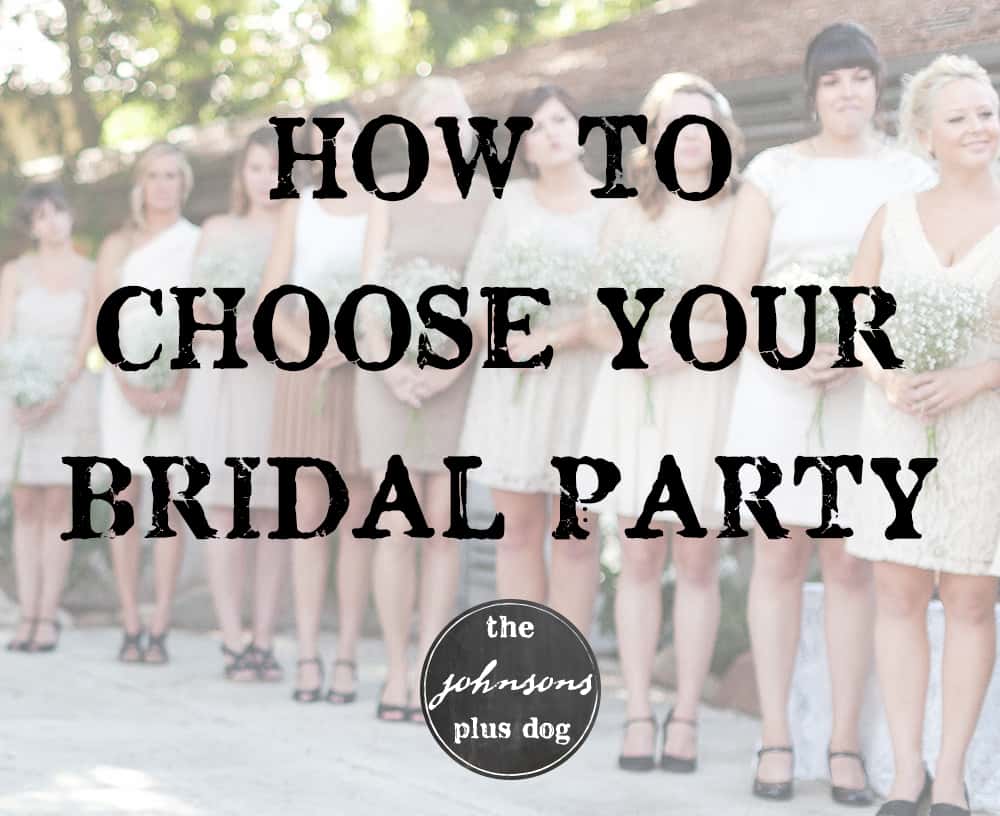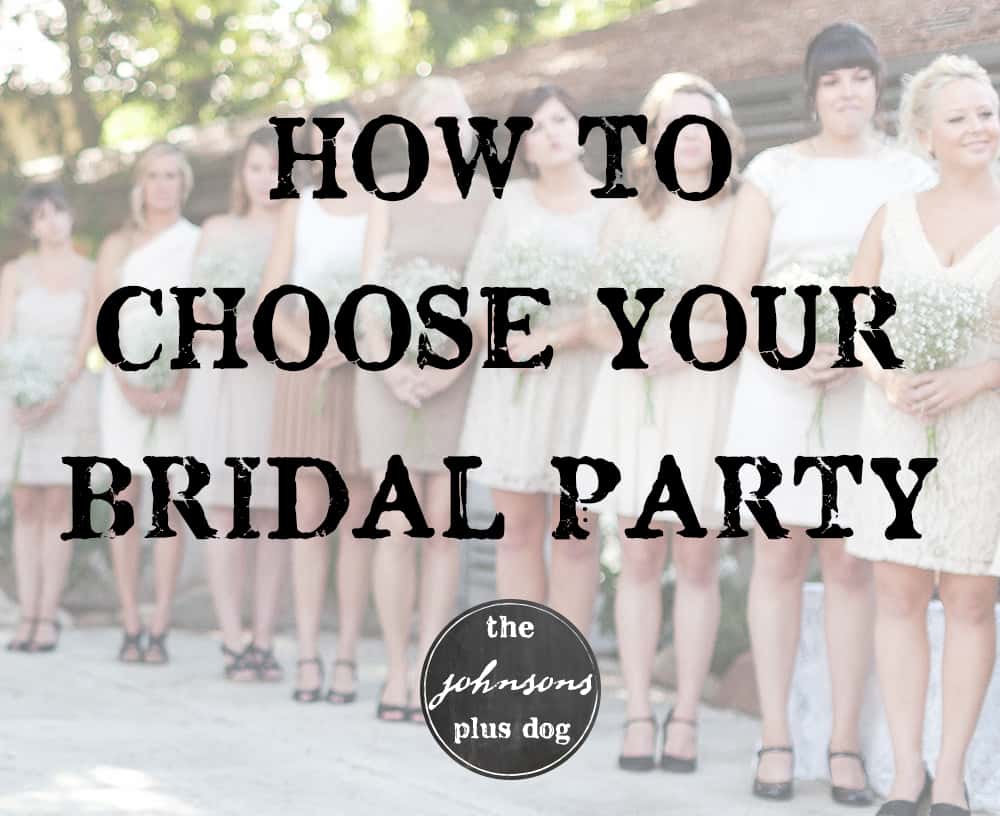 1. There are no right or wrong answers for choosing your bridal party.
No, you don't have to have the same number of bridesmaids and groomsmen – in fact, Logan had seven groomsmen and I had ten bridesmaids.
No, you don't have to ask every person you've ever been a bridesmaid for. Weddings are no time for obligations. Just because you were in their wedding, doesn't obligate you to ask them to be a bridesmaid in your wedding.
2. Don't do anything that you're going to regret some day.
When I was trying to decide on my bridesmaids, a good friend of mine gave me some great advice – "Just don't do anything that you're going to regret some day."
Now, you can interpret that however it speaks to you. Maybe for you that means asking that person that means a lot to you and you think you'll regret it some day if she's not up there with you on your wedding day. Maybe for you it means that not asking that person that you feel obligated to. Heck, that advice can be applied to a lot more than bridal parties or wedding planning.
3. The decision is yours.
The truth is that this is YOUR wedding. Despite that, there are a lot of decisions that won't be yours. There are tons of decisions that you and your soon-to-be spouse will have make with other people, like your parents or other family members. The real fact is that a lot of wedding planning is compromising. I'm not saying that your day won't be exactly what you've always dreamed of. Wedding planning is compromising and so is life… Goodness gracious, so is marriage. It's really good marriage prep in fact. However choosing your bridal party is one of those decisions that is yours, completely and utterly yours.
4. Choose your bridal party wisely.
So, make your choices wisely. Choose the friends that will be there after your 5 or 10 year wedding anniversary, the ones that wholeheartly support your marriage, the ones that will not only be there to help you choose the wedding centerpieces, but the ones that will be there encouraging you in your marriage. And if that number is 1 or 20 bridesmaids, there are no right or wrong answers for choosing your bridal party.
Are there other things that you are considering in choosing your bridal party?
If you're ready to ask your bridesmaids, check out these 8 Brilliant Bridal Party Proposal Ideas.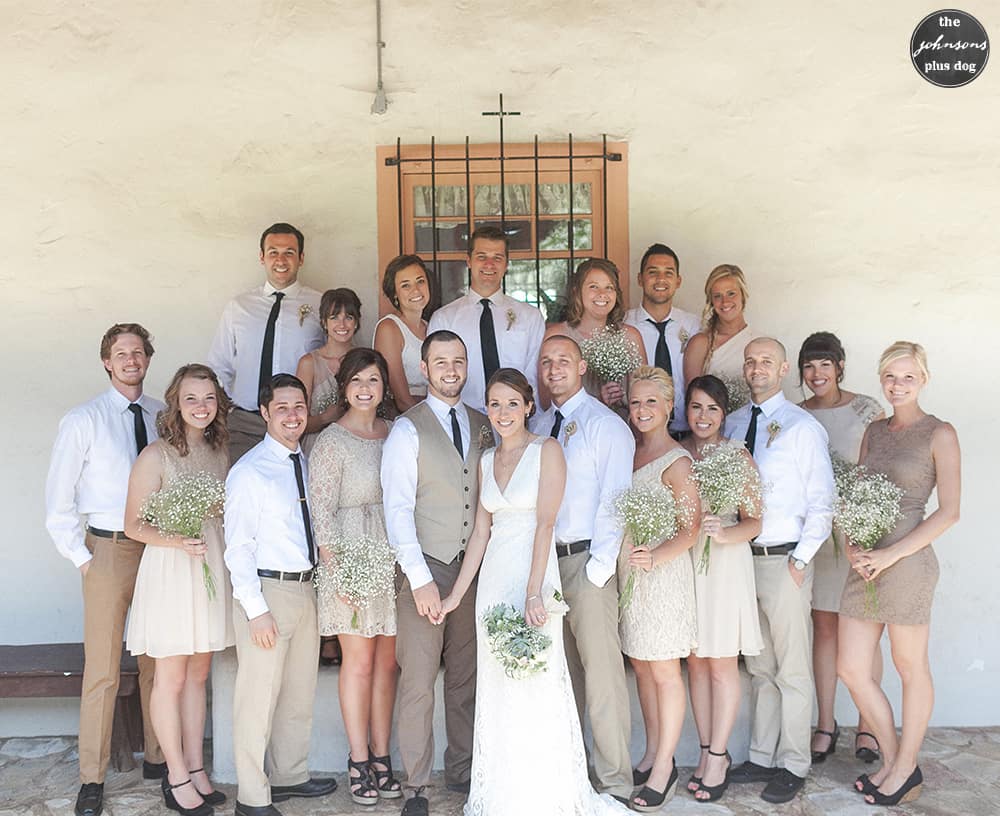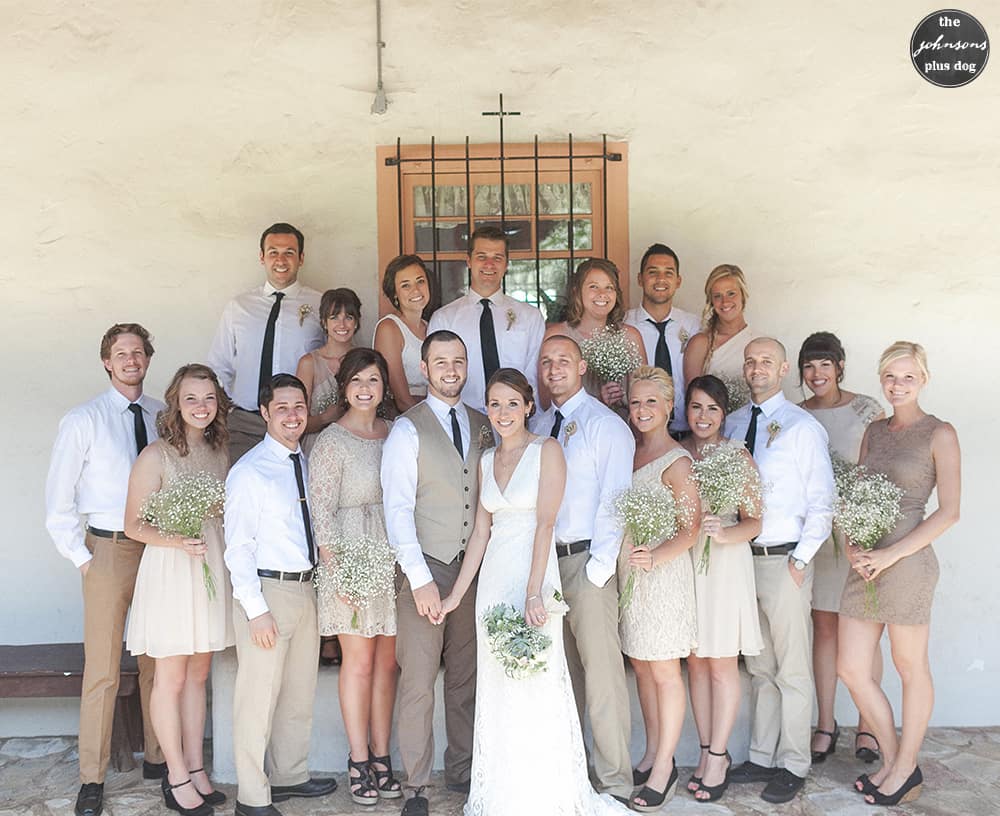 Hope that you'll continue along with my rest of my wedding posts. Couldn't be happier for you and your journey of planning your wedding and so glad you're here.