If you are heading to a bridal shower, chances are you're looking for a unique bridal shower gift. I love all of these options for the best bridal shower gifts from Etsy.
Just like the start of every month, I'm bringing you another compilation of some of my favorite finds on Etsy (click here to see my other Etsy round ups).
This month it's all about bridal showers with my favorite bridal shower gifts from Etsy. I love turning to Etsy whenever I need a gift for something like a bridal shower or baby shower.
Speaking of baby showers, check out my favorite baby shower gifts from Etsy here.
It's definitely bridal shower season! One of my little sisters is actually getting married in a couple of months and we're doing her shower in a few weeks! It's a tea party theme, how cute is that!? I can't wait to celebrate and shower her in love as she prepares to become a Mrs.
In the spirit of the season, here are some of my favorite bridal shower gifts from Etsy.
Are you ready to see the best bridal shower gifts from Etsy?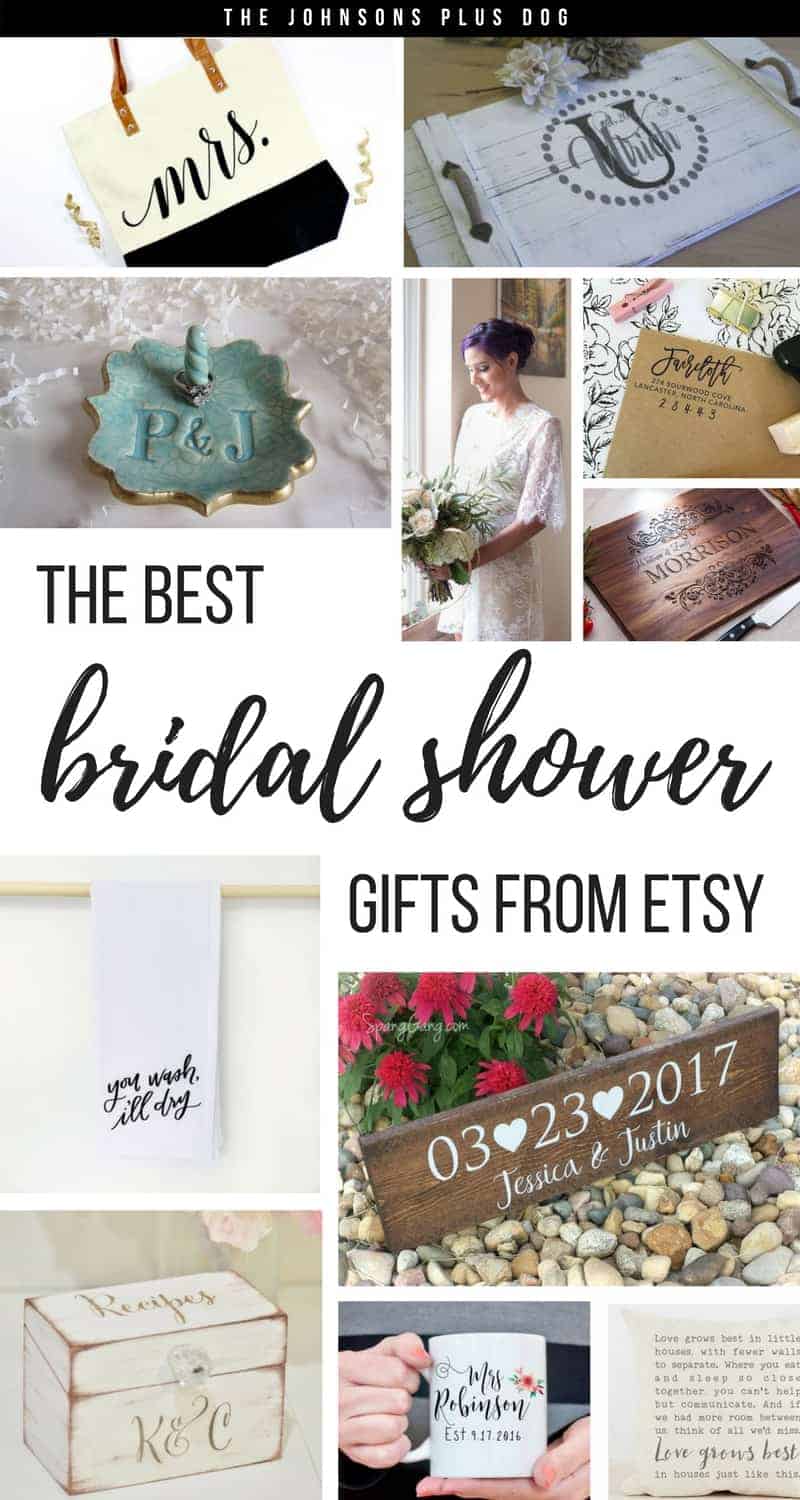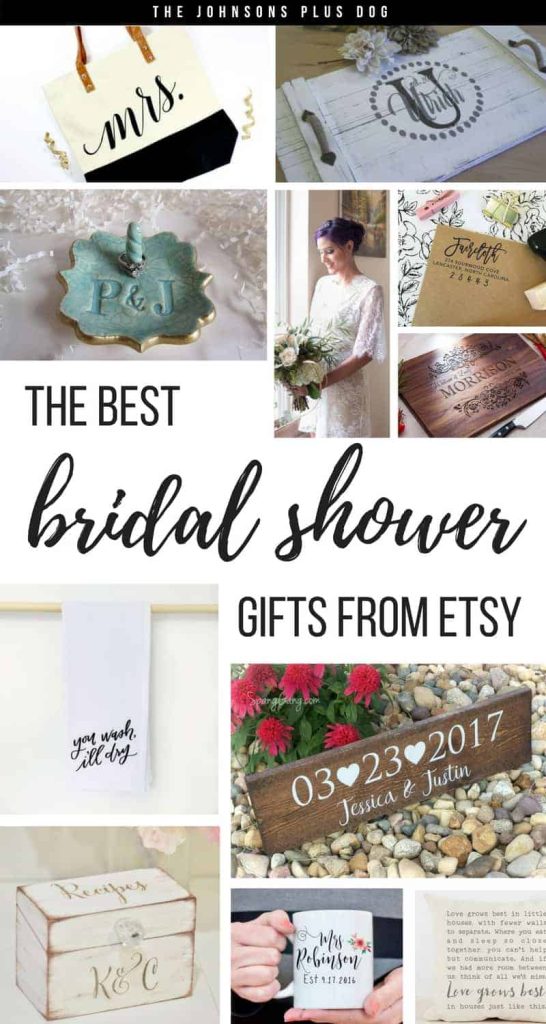 This post contains affiliate links, but nothing that I wouldn't wholeheartedly recommend anyway! Read my full disclosure here.
Best Bridal Shower Gifts from Etsy
Etsy does it again! Seriously, these bridal shower gifts from Etsy are kind of amazing, right? Do you have any other go-to gift ideas for bridal showers? Which one of these ideas was your fave?
Still looking for a good gift idea for the bride? Here are some more great ideas in my gift guide for the bride-to-be!