Are you trying to get your bathroom countertop more organized or planning a bathroom refresh? Check out these 25+ popular bathroom storage jars!
There's a lot that goes into planning a bathroom renovation or even just a simple refresh. From hand towels to bathmats, there are so many little things needed in a bathroom.
One thing that you may overlook or forget about is bathroom storage jars. Although they may not always be completely necessary, they are definitely useful if you're looking to create more organization in your bathroom.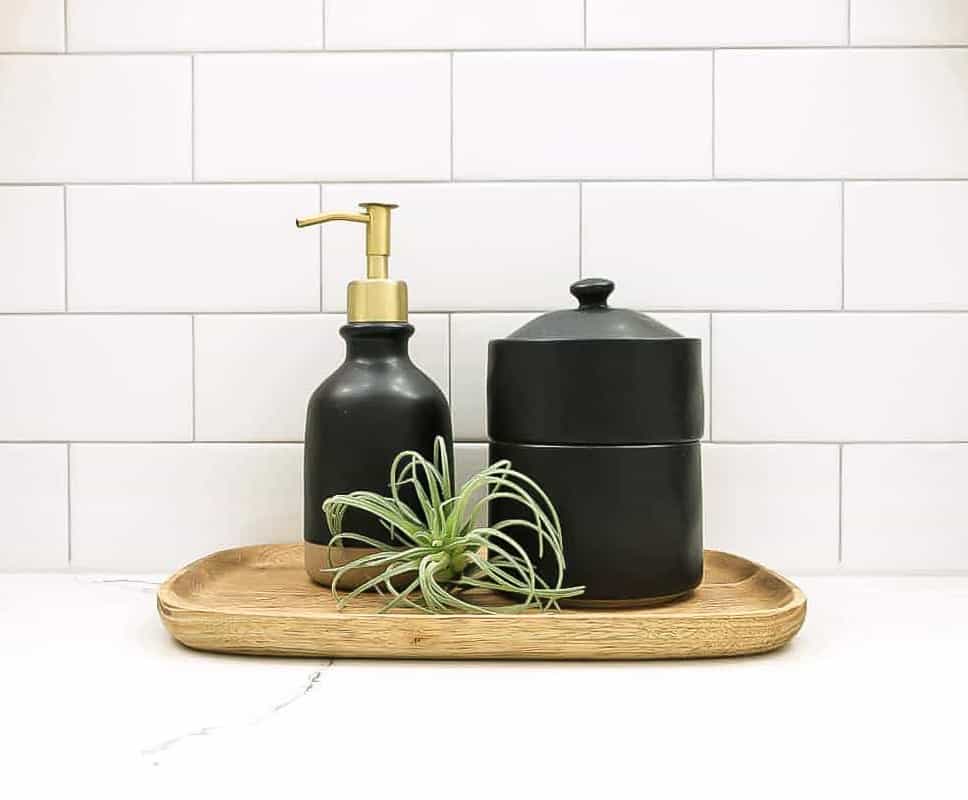 What to put in bathroom storage jars?
There are several different things you can store inside bathroom canisters. Adding a vanity tray under the storage jars is a great way to corral everything on the bathroom counter and make it look organized and intentional.
The most common items people put in bathroom storage jars are Q-tips and cotton balls or cotton rounds. These are used daily by a majority of people so it makes sense to have them stored in a handy spot on your bathroom countertop or shelf.
Alternatively, you may want to store hair ties and bobby pins in a small bathroom canister for easy access when you're doing your hair.
Lastly, you could keep bath salts, bath bombs, or even vitamins in bathroom storage jars.
There are also tons of uses for bathroom canisters outside of the bathroom. For instance, I kept a clear glass bathroom storage jar on our changing table when my kids were babies full of pacifiers. It was a great way to store them with a lid to stay clean.
This article contains affiliate links, but nothing that I wouldn't recommend wholeheartedly. Read my full disclosure here.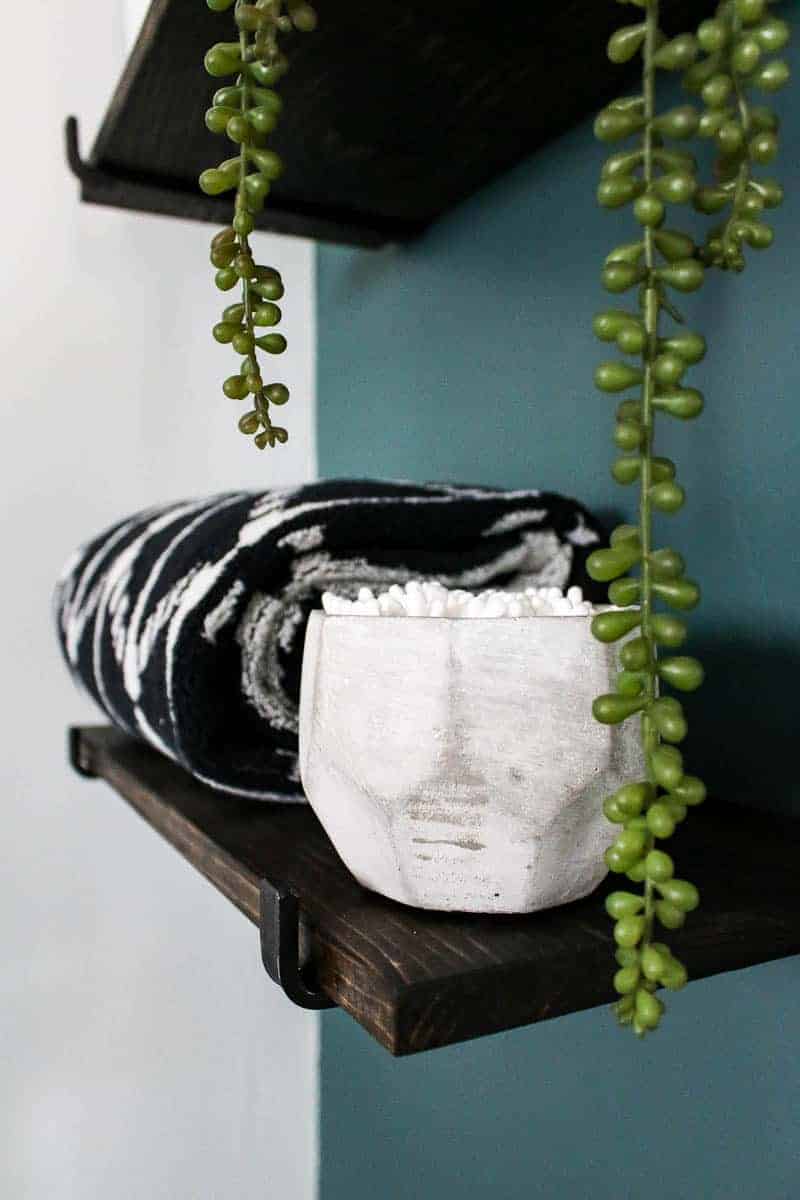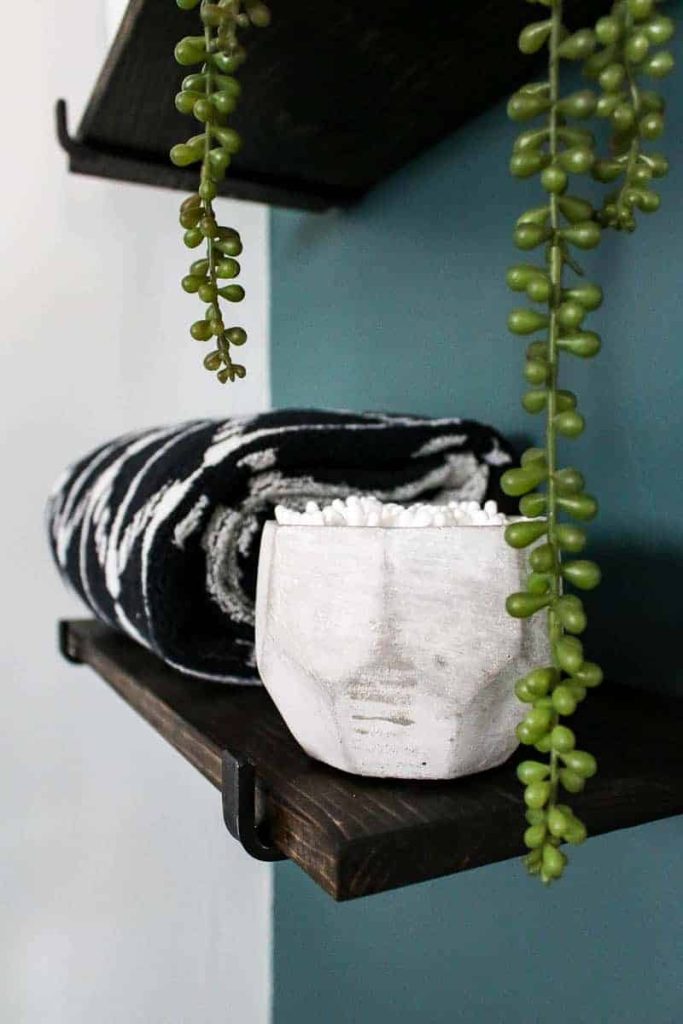 Ready to see the bathroom storage jars and canisters?
So many fun ideas, right?
The clear glass storage canisters are nice because they give a fresh and modern look to your bathroom countertop and you can quickly see how many items are left in the jar, which is handy.
I love the added touches of warmth with the wood lids on several of the jars. It's a fun little touch that adds a lot to your room design.
The wicker baskets are unique and bring in those modern boho vibes that you know I love. I also love that you can't easily see into these bins, so they are great for storage more sensitive items that you may want on display – like feminine products.
Possibly my favorites of the storage jars are the ones that bring in some color and warmth with the amber glass tan ceramic finish.
Which is your favorite?
Let us know in the comments below!