After you spent the time searching for the perfect new rug, you'll probably be asking yourself "Do I need a rug pad?". Although you may be tempted to skip it, a rug pad is a low-cost investment that is well worth it. Read on to learn 7 benefits of adding a rug pad.
If you're shopping for a new perfect rug, one question you may be wondering is "Do I need a rug pad?". You're probably wondering "Do I need a rug pad on hardwood floors"… Or maybe you're thinking "Do I need a rug pad on carpet" – it's cushioned already, right?
Maybe you're shopping on a budget (or trying to decorate a house with no money) and thinking if you can't get away without buying a rug pad.
Whether or not you need a rug pad is highly dependent on what type of flooring you are setting the rug on and what type of rug it is.
Truth be told, adding a rug pad is never a BAD idea. It's always going to protect you, your floors, and your rug. Well, there are a lot of things that you can skip on around your house, but a rug pad is something that you should invest in to prevent wear and tear.
This post contains affiliate links, but nothing that I wouldn't wholeheartedly recommend anyway! Read my full disclosure here.
7 benefits of rug pads
Regardless of what type of flooring your area rug is sitting on, there are several benefits to adding quality rug pads under your area rugs throughout your home.
Protect the flooring & the rug from damage like scratches, traffic wear, or color transfer
Prevents dirt from getting stuck under the rug
Keeps the rug flat and in place so it doesn't slip around or bunch up as a tripping hazard
Prevents dents in the rug from furniture
Provides more cushion for a softer feel on your feet
Helps absorb more noise
Extends the life of your rug
This is the rug pad that I'm using in front of the mudroom lockers (and I have the same exact one under the rug in our master bedroom and in Quinn's nursery) – guess you can say I'm a big fan!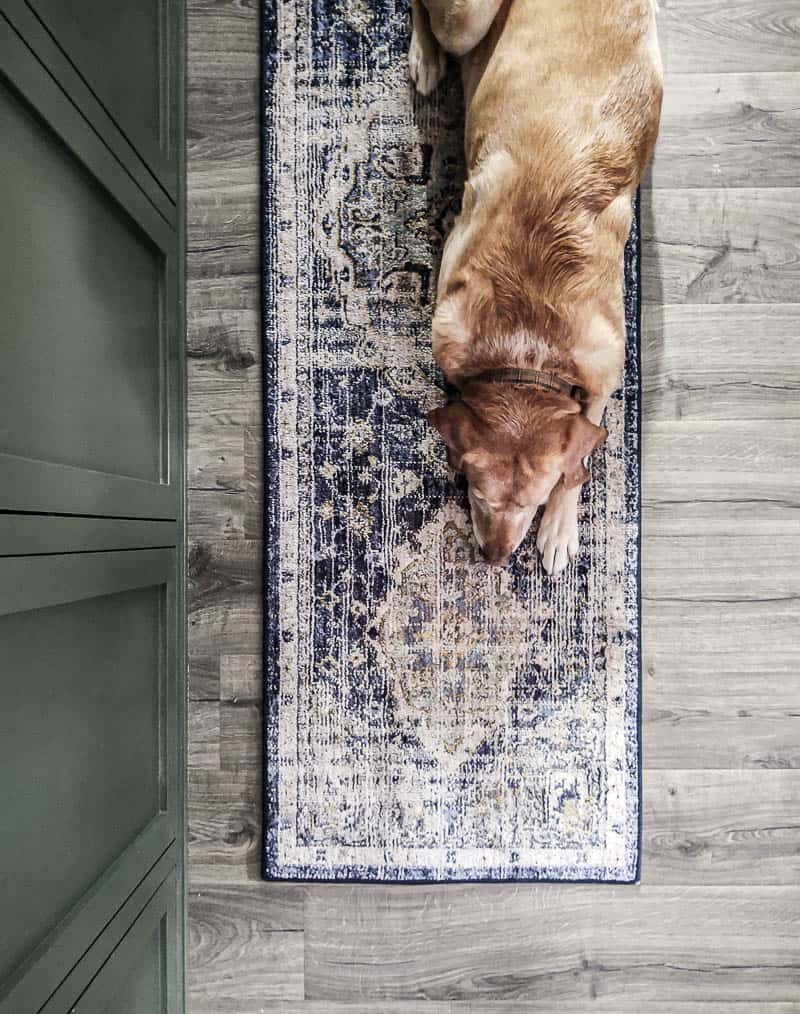 Rug pad on hard flooring
I always recommend using a rug pad when you have a rug placed on hard flooring (like laminate flooring, tile floors, and hardwood flooring). Not only does a rug pad prevent your area rug from slipping around on the hard surface, but it protects your flooring.
When you are shopping for rug pads for hardwood floors, specifically look for one that has felt on one side and rubber on the other.
The rubber side should be touching the hard floors so it stays put and doesn't leave any marks
The felt side should be facing up towards the bottom of the area rug
If your area rug is slipping around on top of the rug pad, you can add some Velcro strips or rug gripper to keep it in place.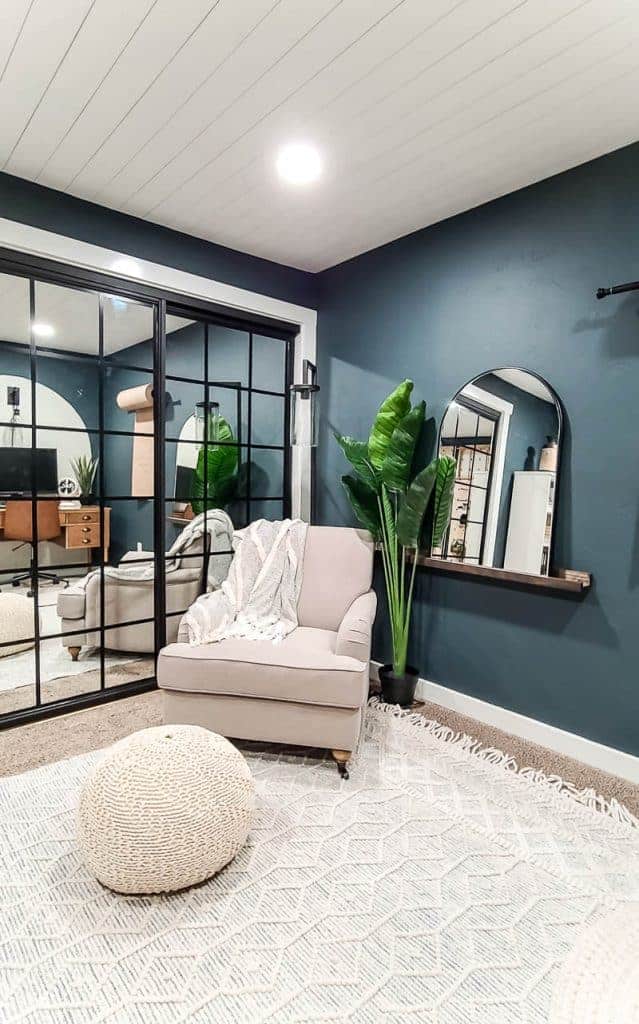 Rug pad on carpet
When you put an area rug in a room that already has carpet, you will probably be tempted to skip the rug pad. I mean, the carpet already provides a cushion right?
However, it is just as important to use rug pads on carpeted flooring! Even if you have a carpeted space with an area rug, buying a rug pad will help prolong the life of your carpeting and your area rug. The area rug adds a lot of friction to your flooring and the rug pad helps protect the carpet.
Additionally, the rug pad will help protect your carpet from discoloring and dye transfer stains that can come from your rug.
The felt side can be placed down if you're putting the rug on carpet. This keeps material will keep the rug in place on a carpeted surface.
The rubber side can than be placed up facing the bottom of the area rug to grip it and hold into place.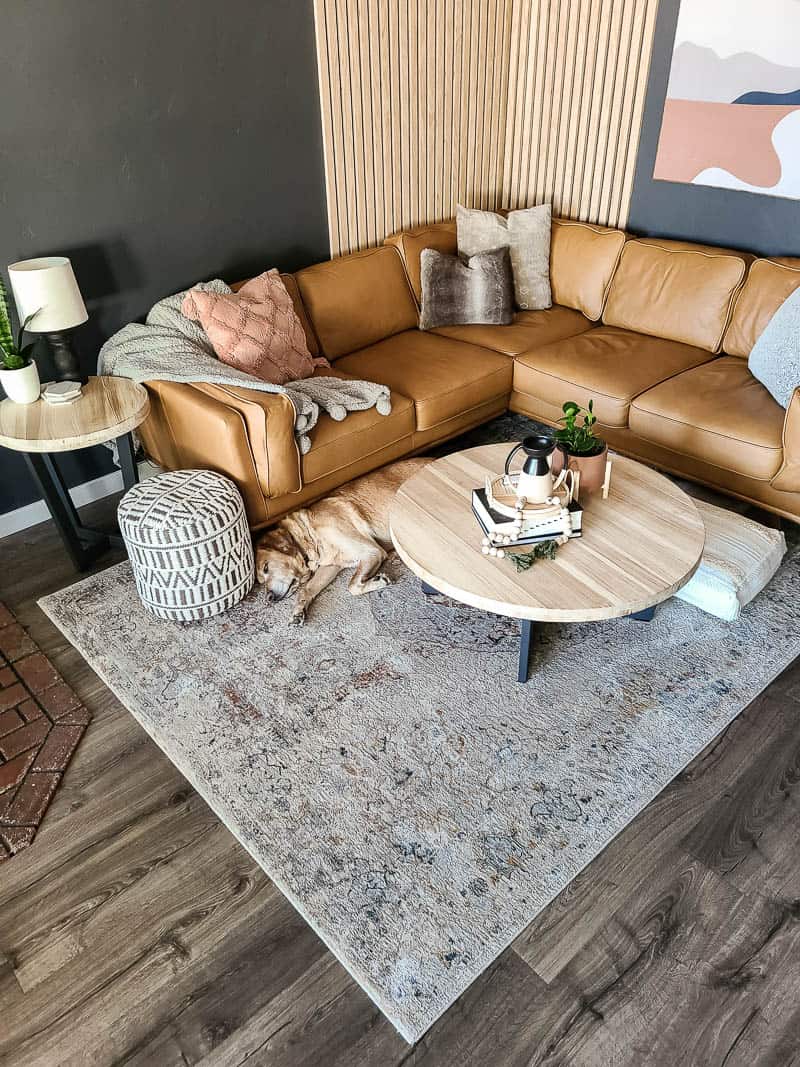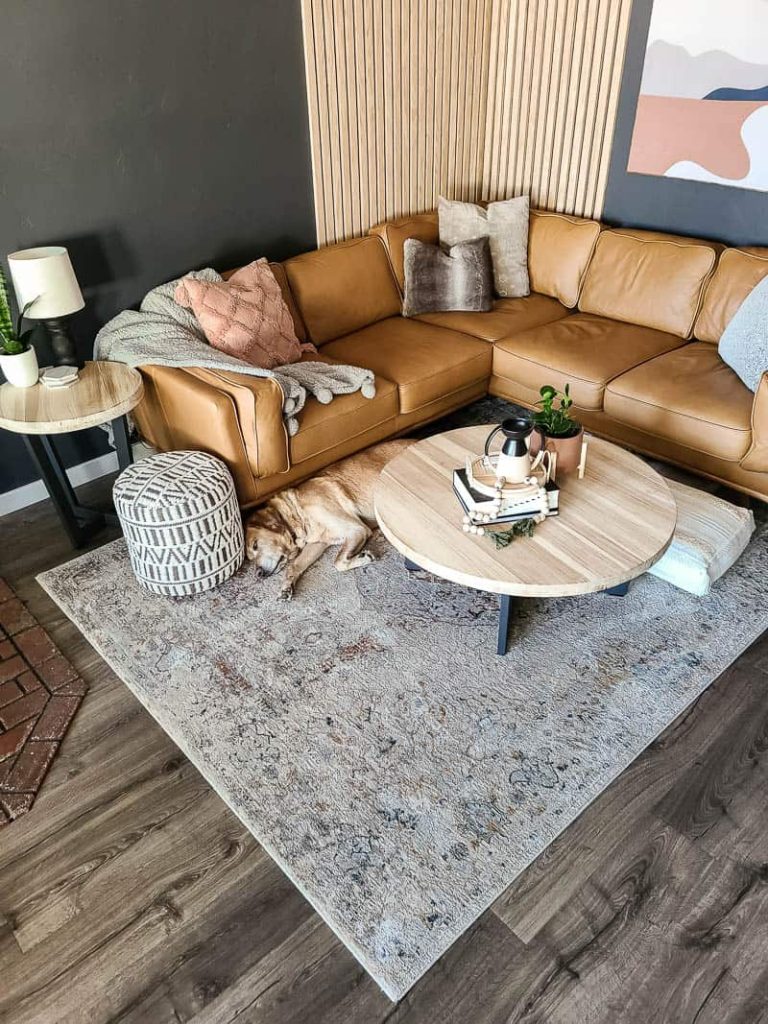 How thick of a rug pad do I need?
When it comes time to buy your rug pad, you may be wondering "how thick of a rug pad do I need?". There is no industry standard answer for you here. A lot of it just comes down to personal preference.
The rule of thumb I use is at least 1/4″. That gives you plenty of extra cushion to be useful and beneficial, without being too bulky.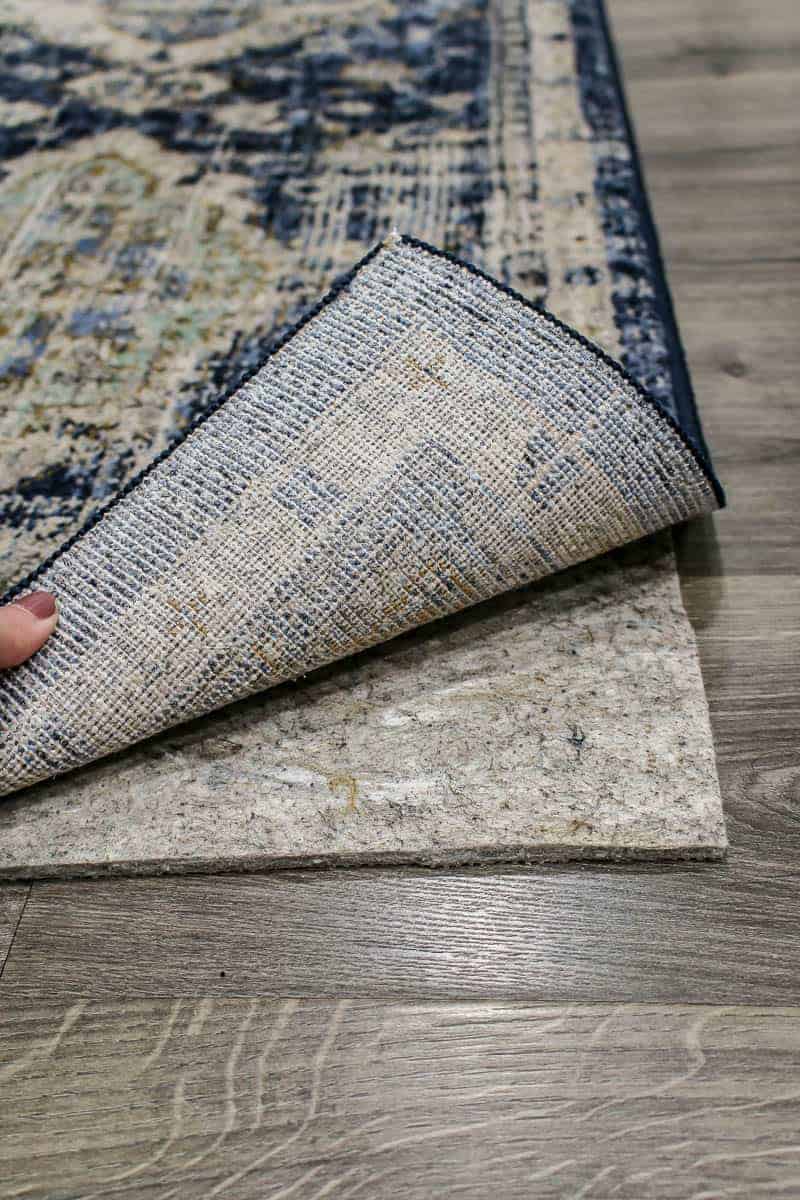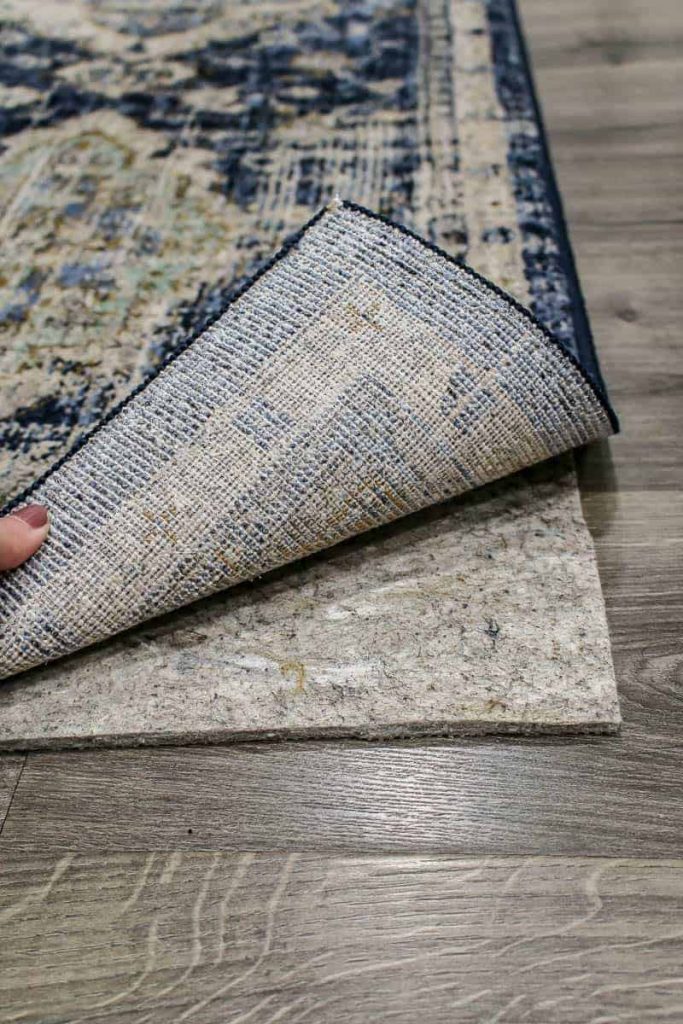 What size rug pad should I buy?
Rug pads come in all shapes and sizes. You should buy a rug pad as close to the same size as your area rug.
Don't worry if it's not perfect. You can simply cut the pad down to the correct size (slightly smaller than your area rug) using kitchen scissors once you get it into place in your home.
Moral of the story: a rug pad will prolong the life of your area rug and your flooring. Regardless of whether you have hard flooring or carpet, a rug pad is a small investment that is well worth it and shouldn't be skipped.
Do you have rug pads under your rugs?
Let us know in the comments below!