Update a contractor grade mirror with a single can of spray paint! Using this hack you can transform plain chrome to stylish matte black fixtures in your bathroom. To update bathroom mirror in a snap and on a small budget for beautiful, expensive looking results, follow this step by step tutorial.
When you're operating on a tight budget, there are some things that just aren't worth the big expense to stay on-trend. For this bathroom makeover, it was the fixtures around the mirror.
Table of Contents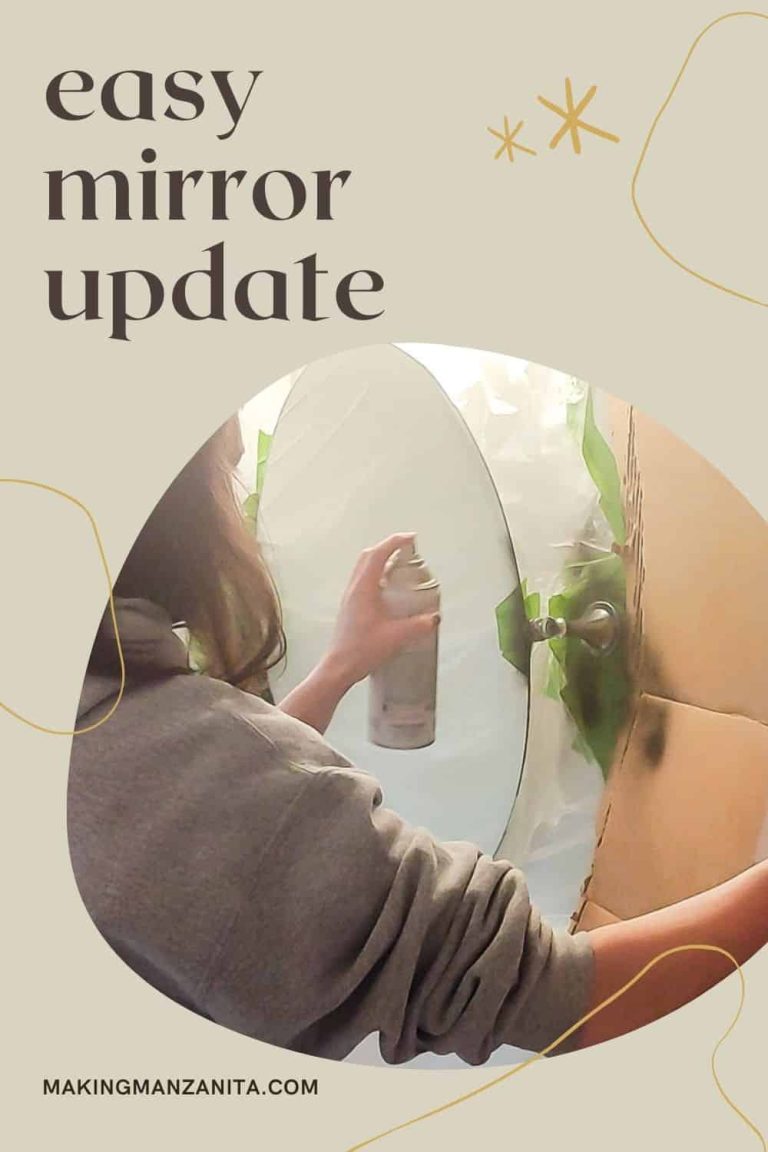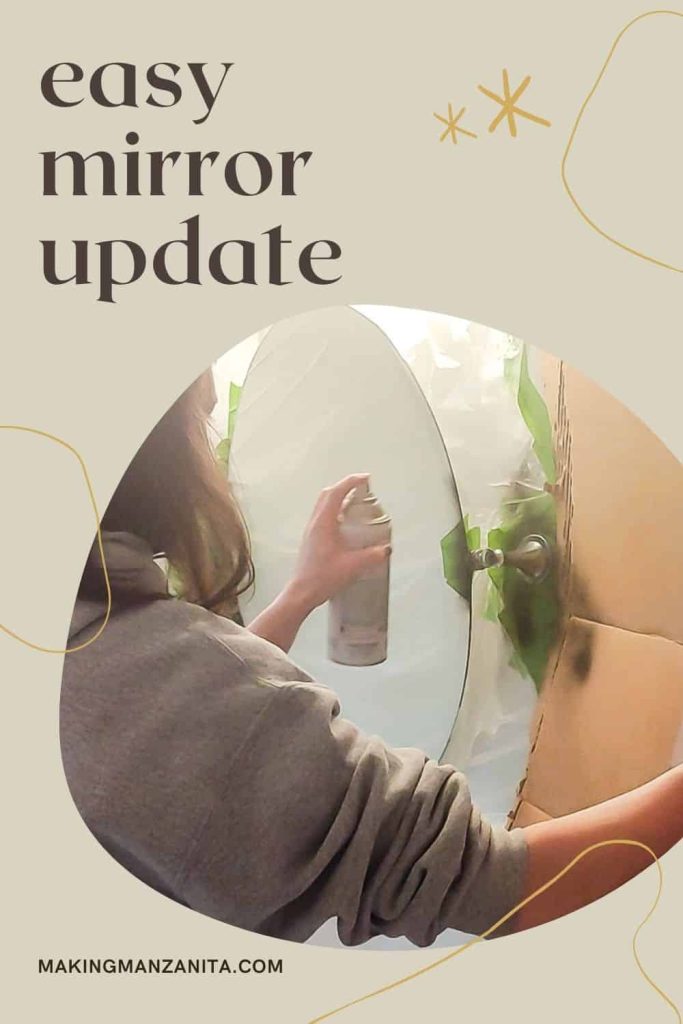 For a fresh and stylish look to complement the rest of the budget bathroom makeover, we wanted all matte black fixtures. We already purchased fixtures for the other areas of the bathroom, but these chrome fixtures around the mirror stuck out like a sore thumb!
Instead of purchasing a whole new mirror, we decided to spray paint the fixtures. You could do this same project with brass fixtures, outdated light fixtures, or any other pieces of hardware that needs updating.
Want to see more of this budget bathroom remodel? Check out these other articles!
Before picture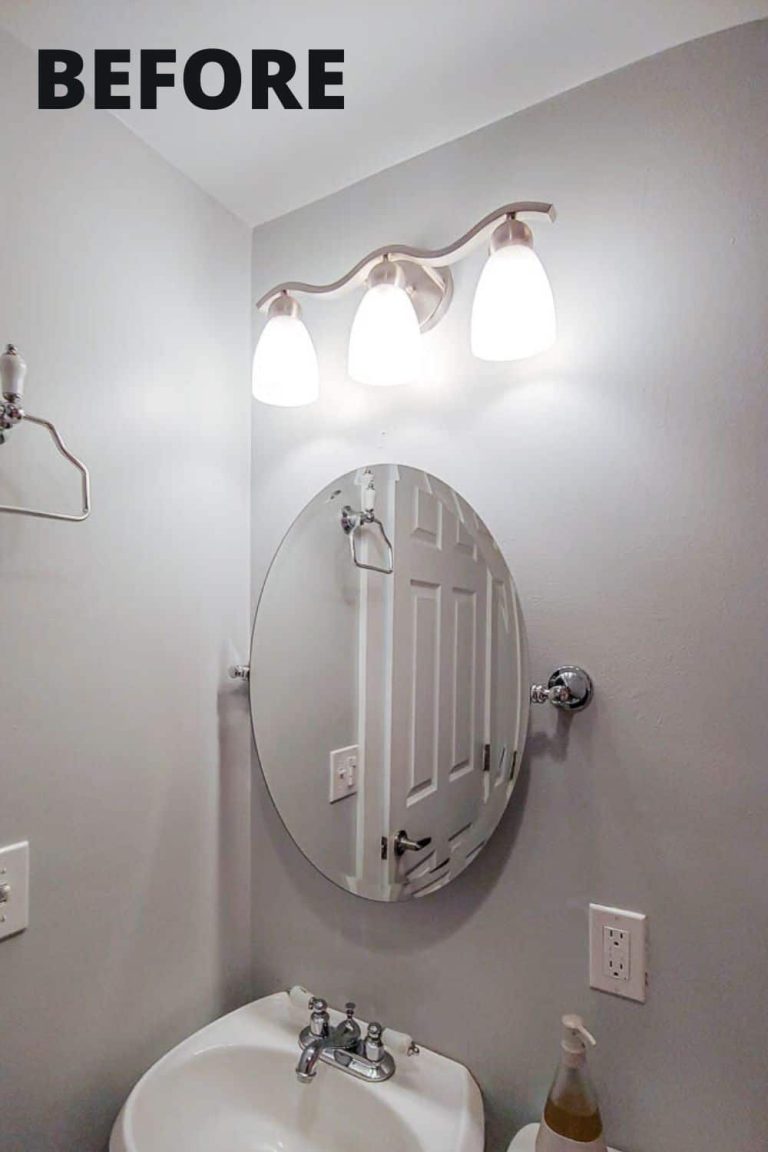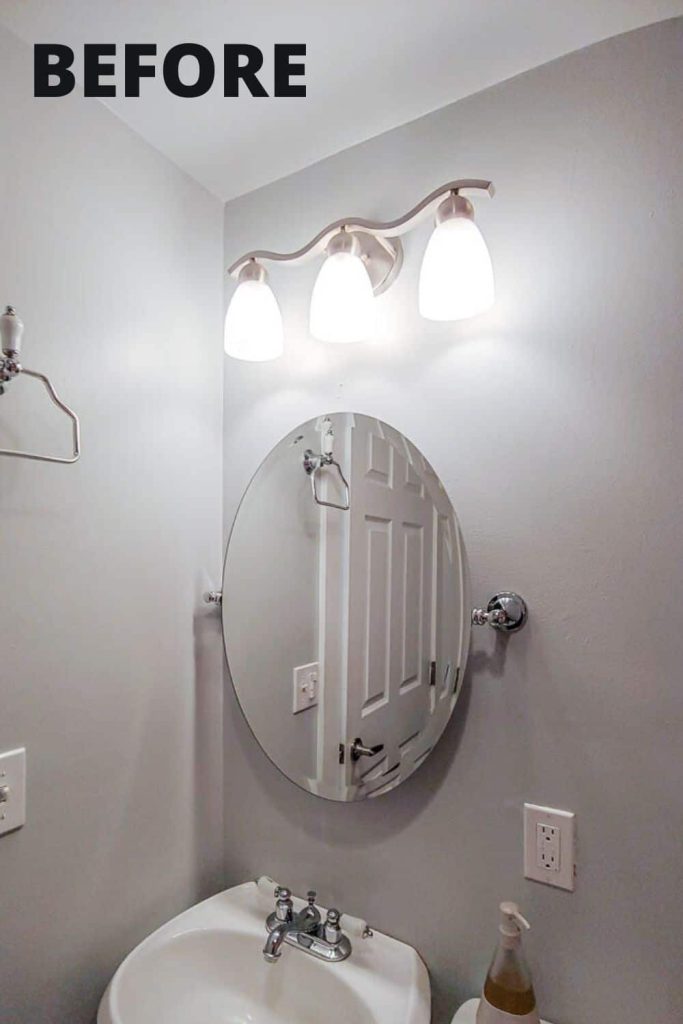 How to paint bathroom mirror frame and other bathroom fixtures
If you love DIY videos, be sure to subscribe to our YouTube channel so you don't miss the next one.
The great thing about this project is that we didn't even have to remove the mirror. There's no drilling, patching holes, or anything like that. I simply taped the fixtures off and sprayed.
This update bathroom mirror tutorial contains affiliate links, but nothing that I wouldn't recommend wholeheartedly. Read my full disclosure here.
Supplies needed to update bathroom mirror frame
Rubbing Alcohol
Plastic Drop Cloth
Painter's Tape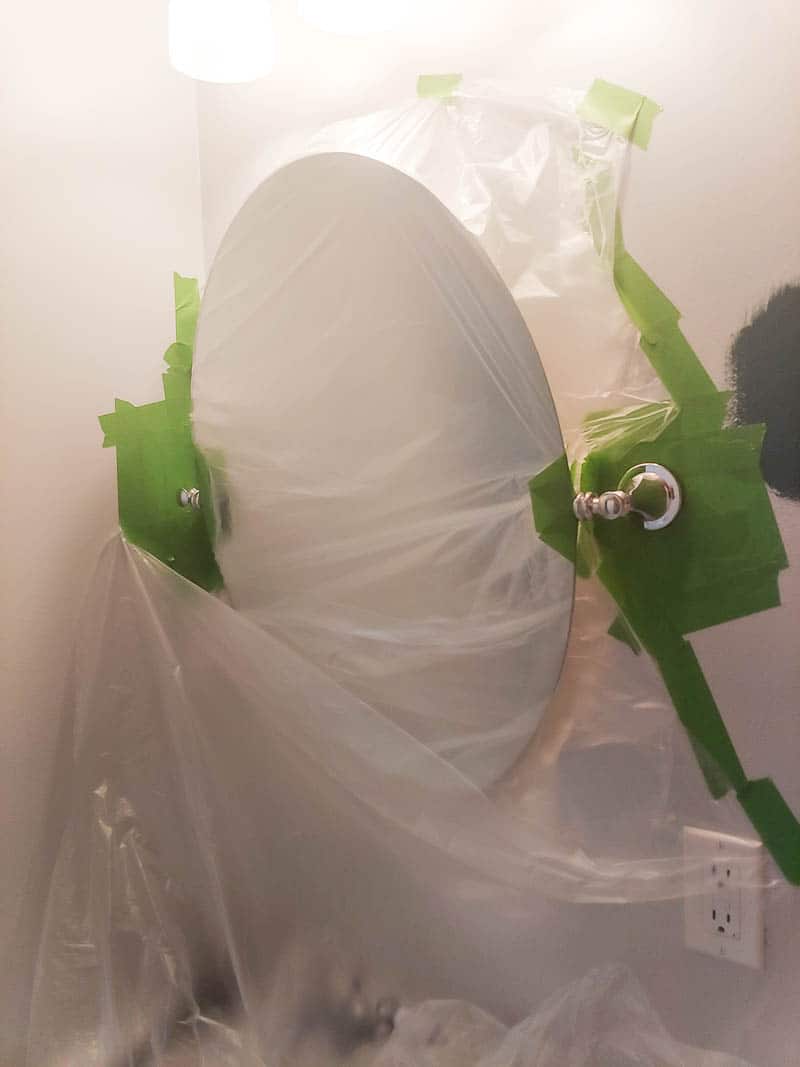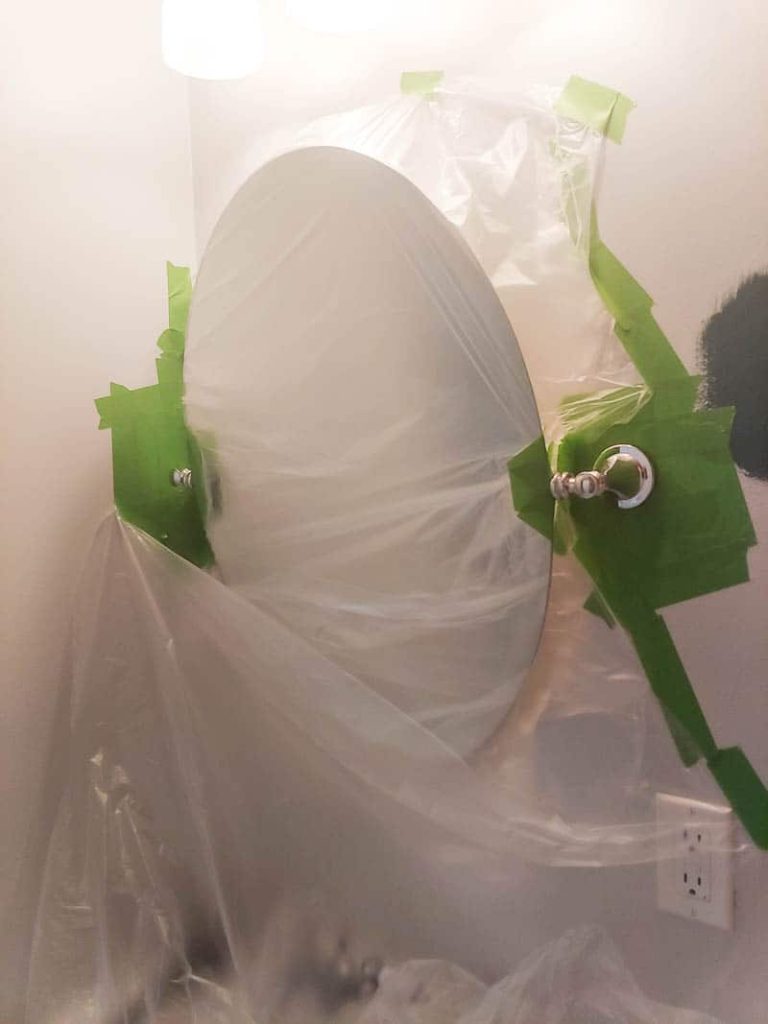 Step 1: Tape everything off.
First, tape off the wall and anything else around the fixtures.
The really convenient thing about this project is that you can spray paint the mirror fixtures without taking them (or the mirror) off the wall, as long as you tape off the other areas well.
I tore off pieces of painter's tape and taped off the fixtures. For the mirror, I covered it with a plastic drop cloth.
We planned on painting this bathroom anyway, so I wasn't too precise about taping off and shielding the walls – just enough to avoid heavy splotches of paint.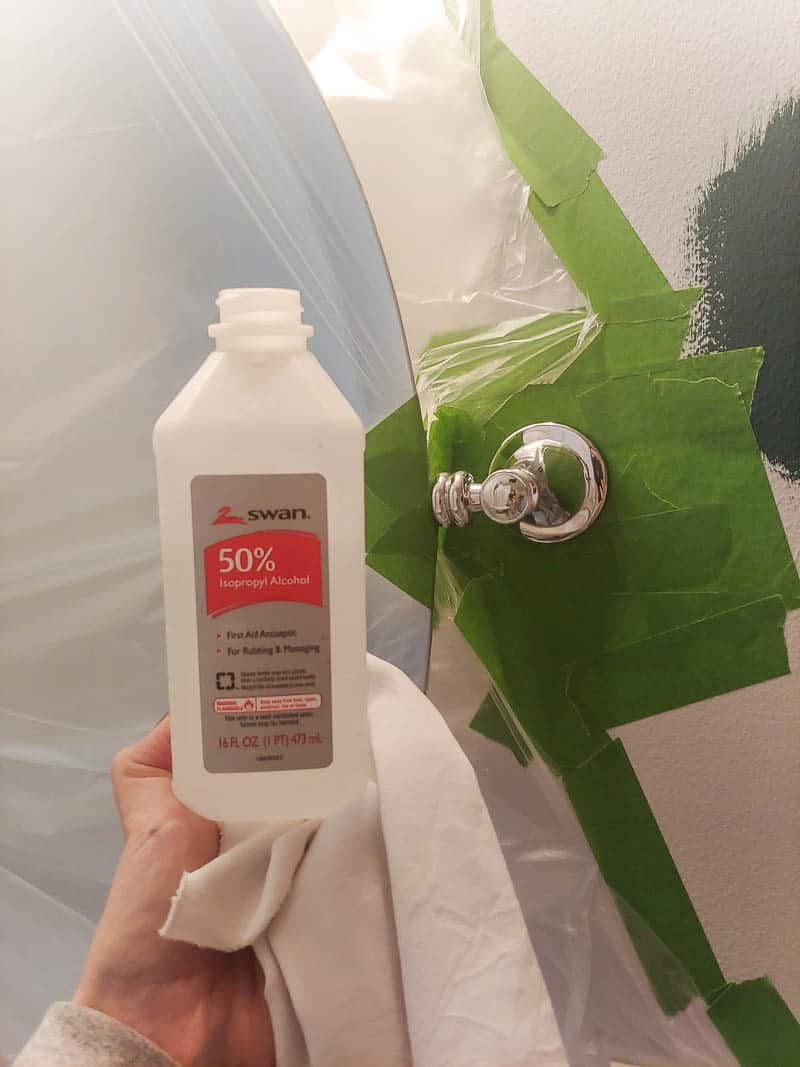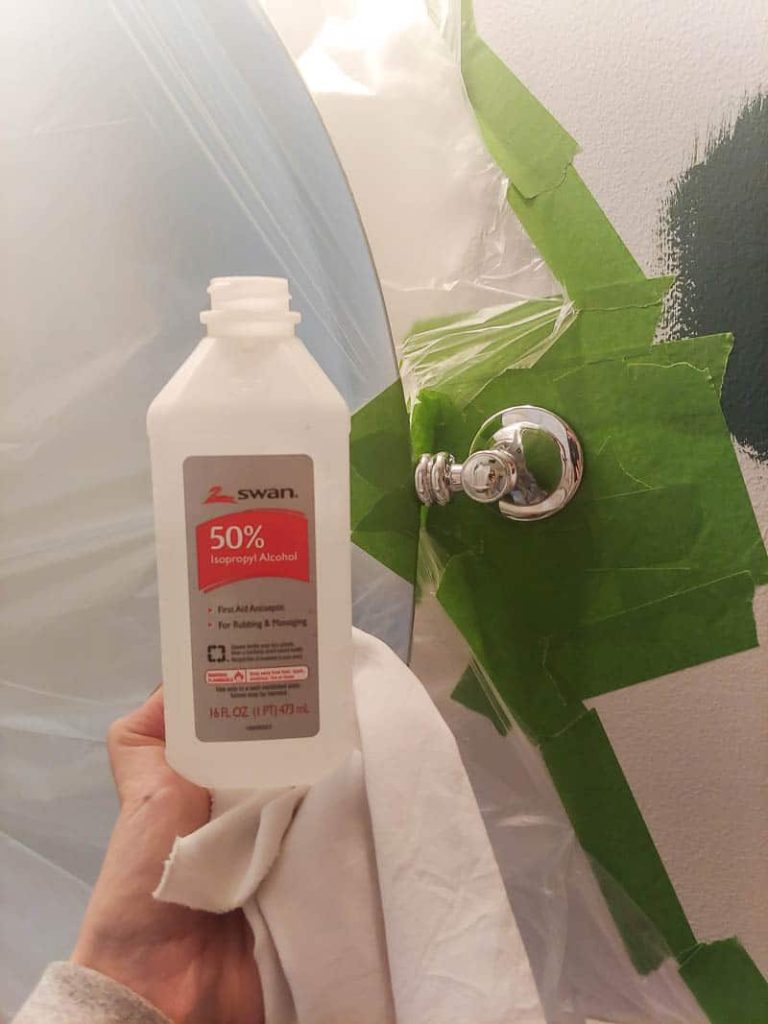 Step 2: Clean fixtures with rubbing alcohol.
As with all painting projects, make sure that the surface to be painted is clean and dry.
I used rubbing alcohol, which is cheap and removes grime, oil, and dirt, helping the paint adhere better.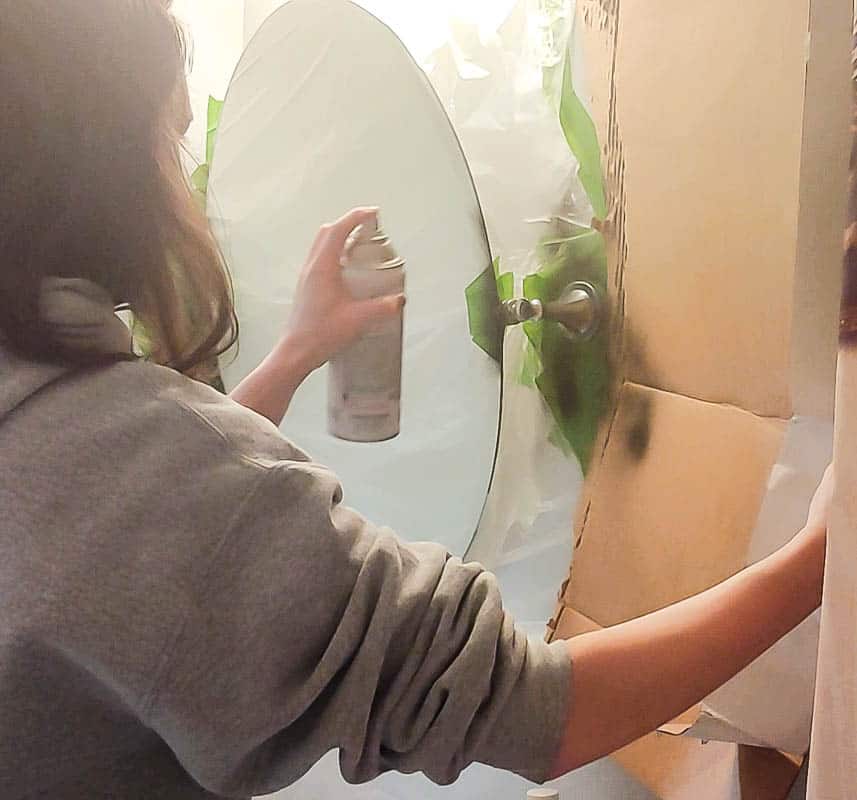 Step 3: Spray the paint on to the fixtures.
Next, I began applying the spray paint on the fixtures.
Since we were painting this room anyway, I wasn't too careful about overspray. If you aren't repainting the walls, you will need to be much more diligent in taping off.
While spray painting, you can also use a piece of cardboard to help you contain the overspray from getting onto other surfaces.
I used 2-3 light coats of paint for this project, allowing each coat to dry before applying the next. Check out our other spray painting tips here for more helpful advice!
After Picture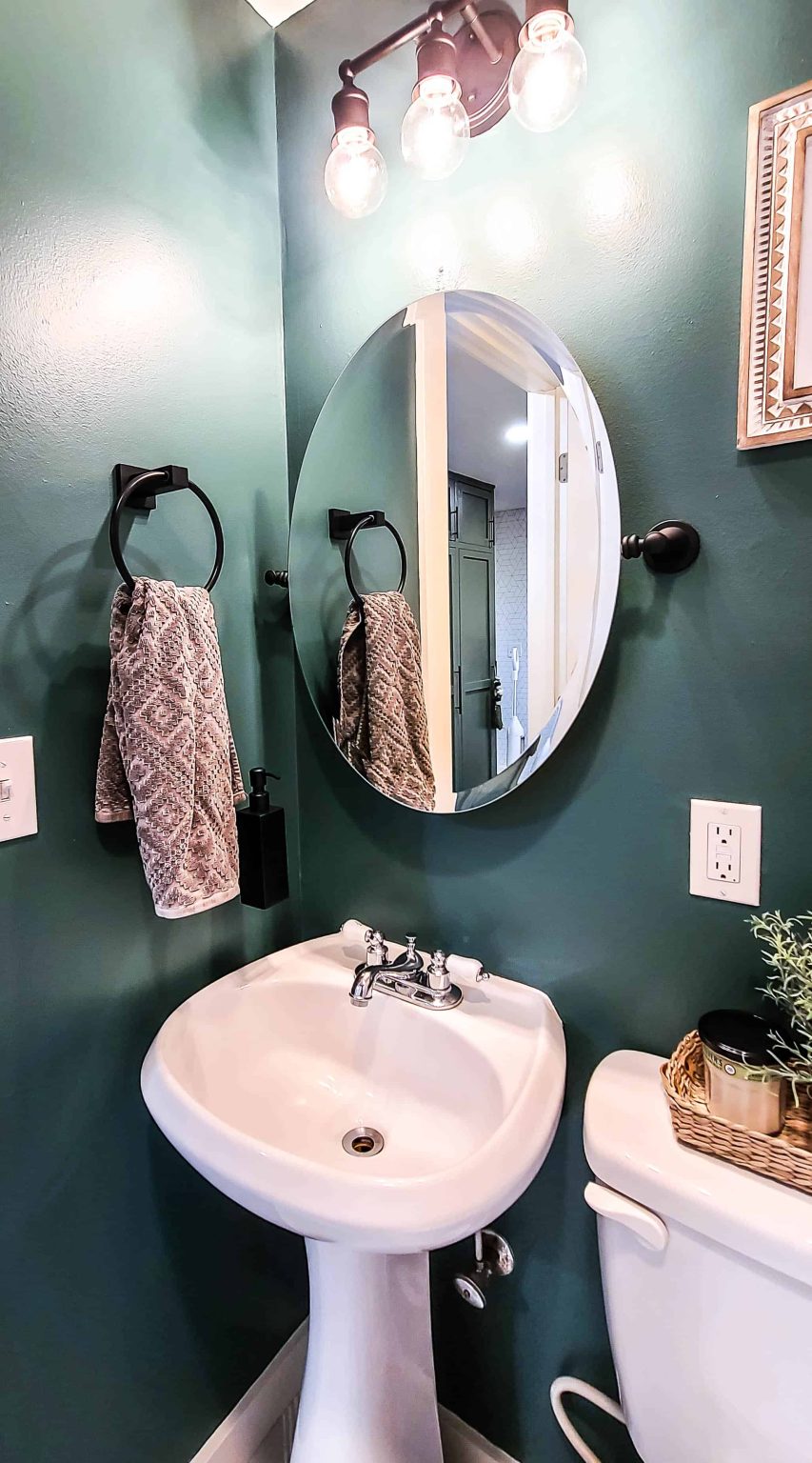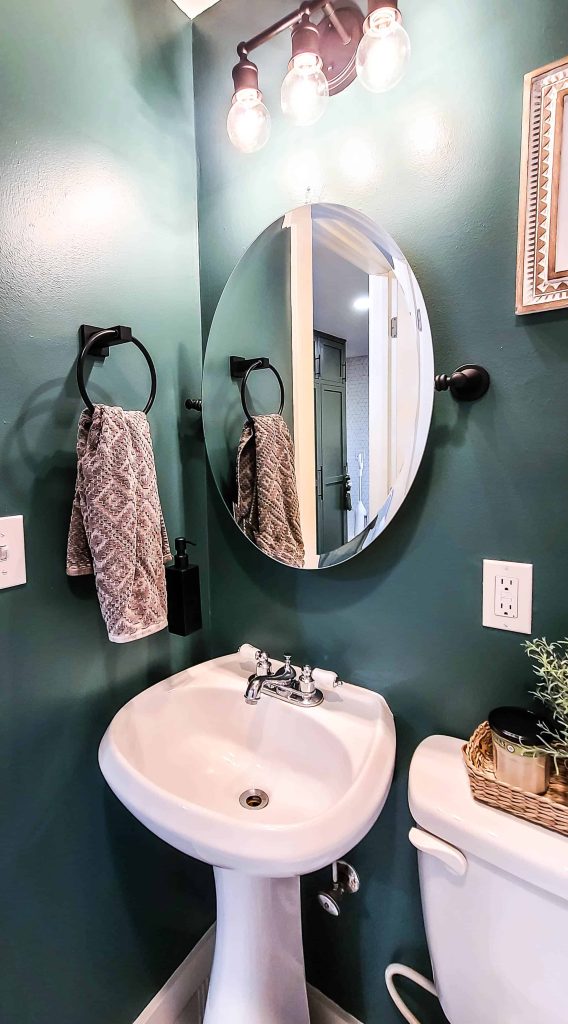 This simple bathroom hack is perfect if you're on a major budget and looking for ways to update your home for next to nothing! All you need is some cleaning and masking materials, a can of spray paint and a little bit of time to completely change the look of your bathroom mirror frame.
What bathroom fixtures are you updating next?
Let me know in the comments below!