If you're needing to add some instant charm when decorating your bathroom, consider adding a vintage medicine cabinet for farmhouse bathroom charm.
We recently had an exciting reveal of our farmhouse master bathroom. If you're wondering, yes it's possible to be in love with a bathroom.
Today is one of my favorite days of the month…it's Thrift Store Upcycle day! Each month a group of amazing bloggers come together and show you what we've been upcycling from thrift stores lately.
I get so inspired after clicking around and seeing what everyone else came up with.
My project today isn't as much of an upcycle as it is an incredible story behind a vintage piece that I gave new life in our bathroom.
If you're needing to add some instant charm to your space, consider adding a vintage medicine cabinet for farmhouse bathroom charm.
Related: If you like this vintage medicine cabinet post, you'll love these other projects:
This vintage medicine cabinet post contains affiliate links, but nothing that I wouldn't wholeheartedly recommend anyway! Read my full disclosure here.
Add a Vintage Medicine Cabinet for Farmhouse Bathroom Charm
One thing that definitely needed to be replaced in our farmhouse master bathroom was the ugly & tiny medicine cabinet.
It stuck out from the wall (Please tell me WHY someone would not just wall-mount it?).
It was so small and barely provided any storage.
Lastly, it wasn't doing anything for us design-wise.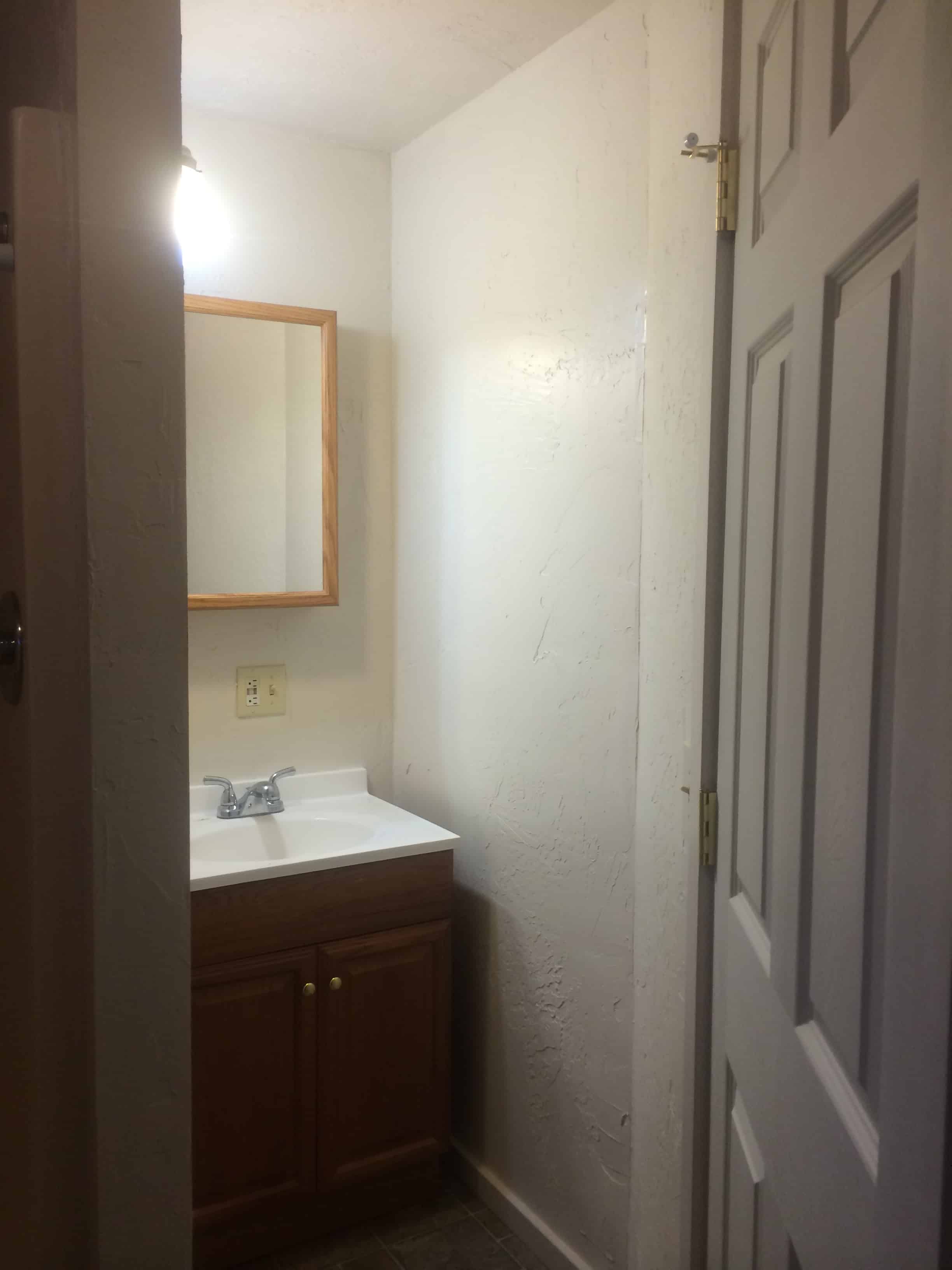 I seriously looked at mirrored medicine cabinets online for ages and started getting really frustrated with all the choices there were out there.
I have the same problem trying to buy things at the grocery store. Guess I hate making decisions, haha!
Does an aisle full of 2,576 types of pasta sauce overwhelm anyone else?! #FirstWorldProblems for sure, I know.
I had all but given up finding a new medicine cabinet for our farmhouse master bathroom.
I was THIS close to telling my husband that he could choose whatever cabinet he wanted because I just couldn't decide.
That's when I stumbled upon this old thing at my fave antique store and FELL IN LOVE. This antique medicine cabinet was so perfect with its character and all.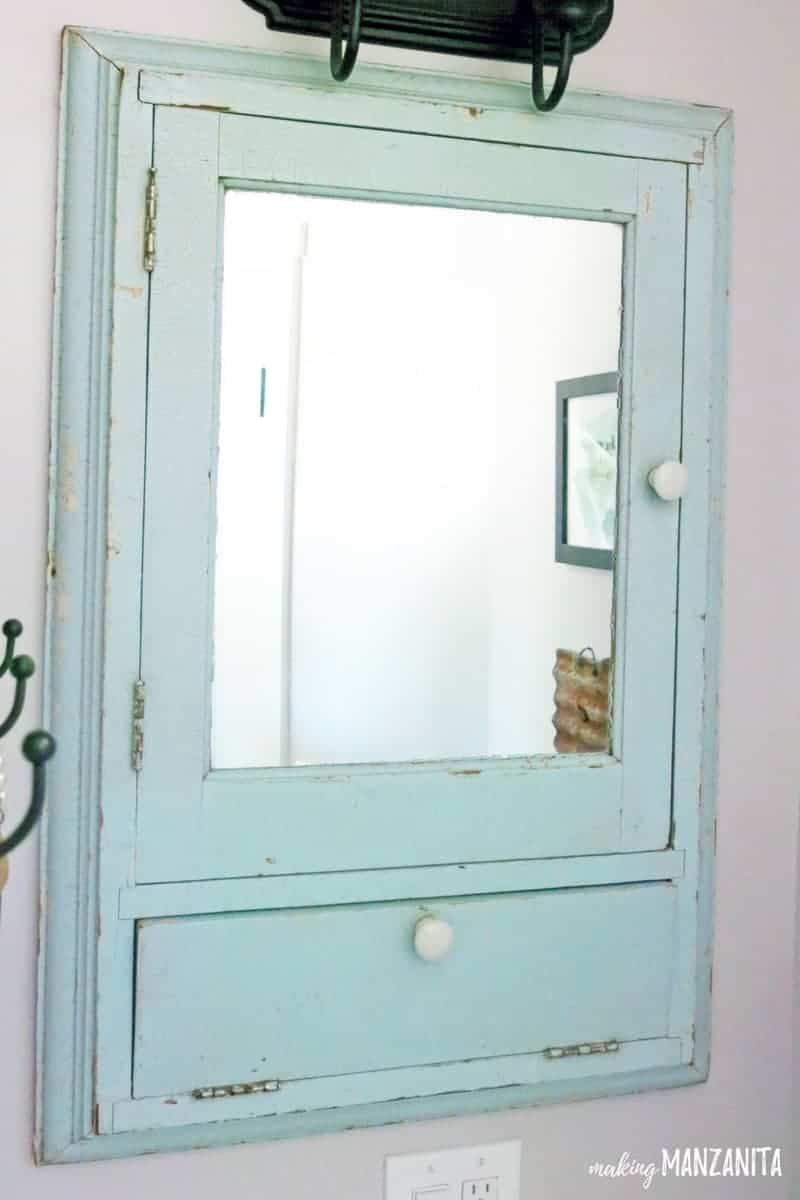 Wanna know the best part about this vintage medicine cabinet?!
It had a story! I LOVE buying old things with stories. It's one of the reasons I buy vintage items.
The shop owner told me that the person who brought it in had originally bought it from the same antique shop owner 20+ years ago (and it was considered an antique even back then) with dreams of installing it in his house.
Sadly, it sat out in a barn all these years and never got used.
When the person found it again, he decided to bring it back into the same antique store so the shop owner could sell it to someone else.
I'm so glad we could give this piece some life again.
I grabbed this antique medicine cabinet for $70 (WHAT A STEAL, RIGHT?!).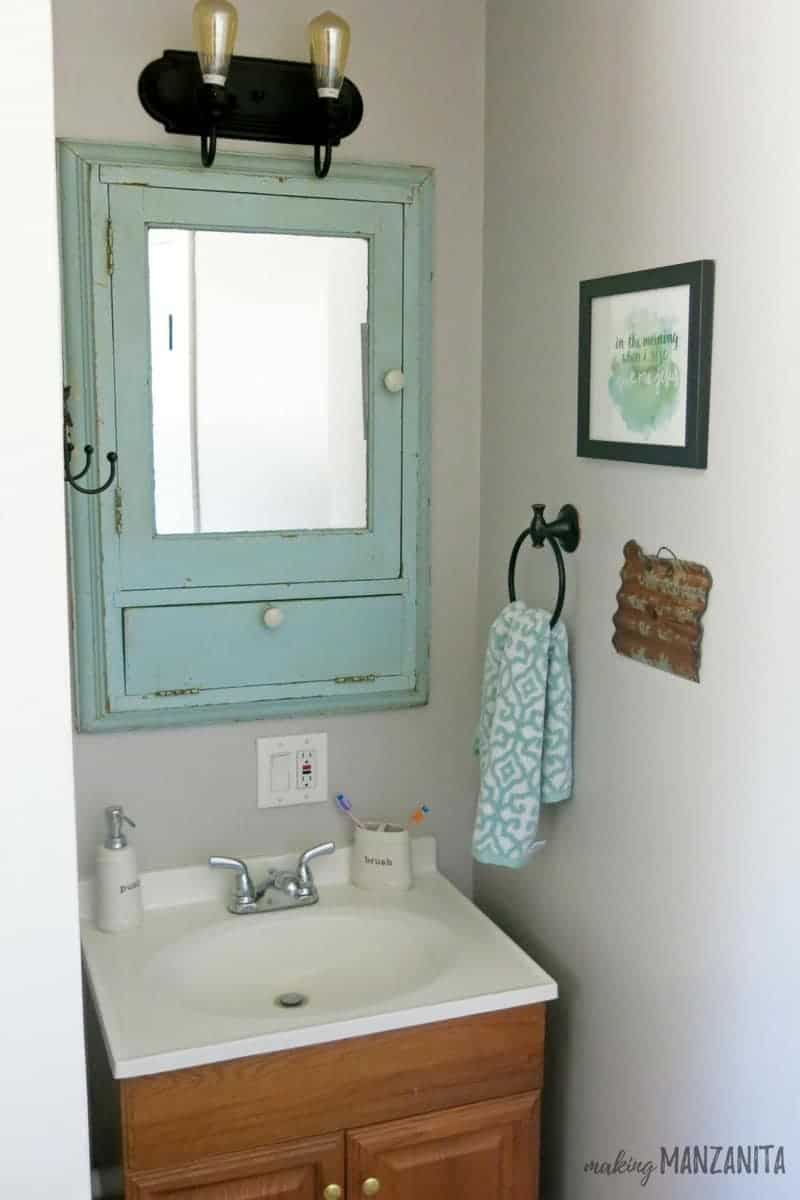 All of that light mint chippy paint farmhouse charm was there already, in fact, that beautiful color inspired the decor around the rest of our farmhouse bathroom.
All we did was give it a good wipe down on the outside.
For the inside of the vintage medicine cabinet, I used a bleach and water combination to clean it up because it was pretty dingy. For the corners, I used a Q-tip.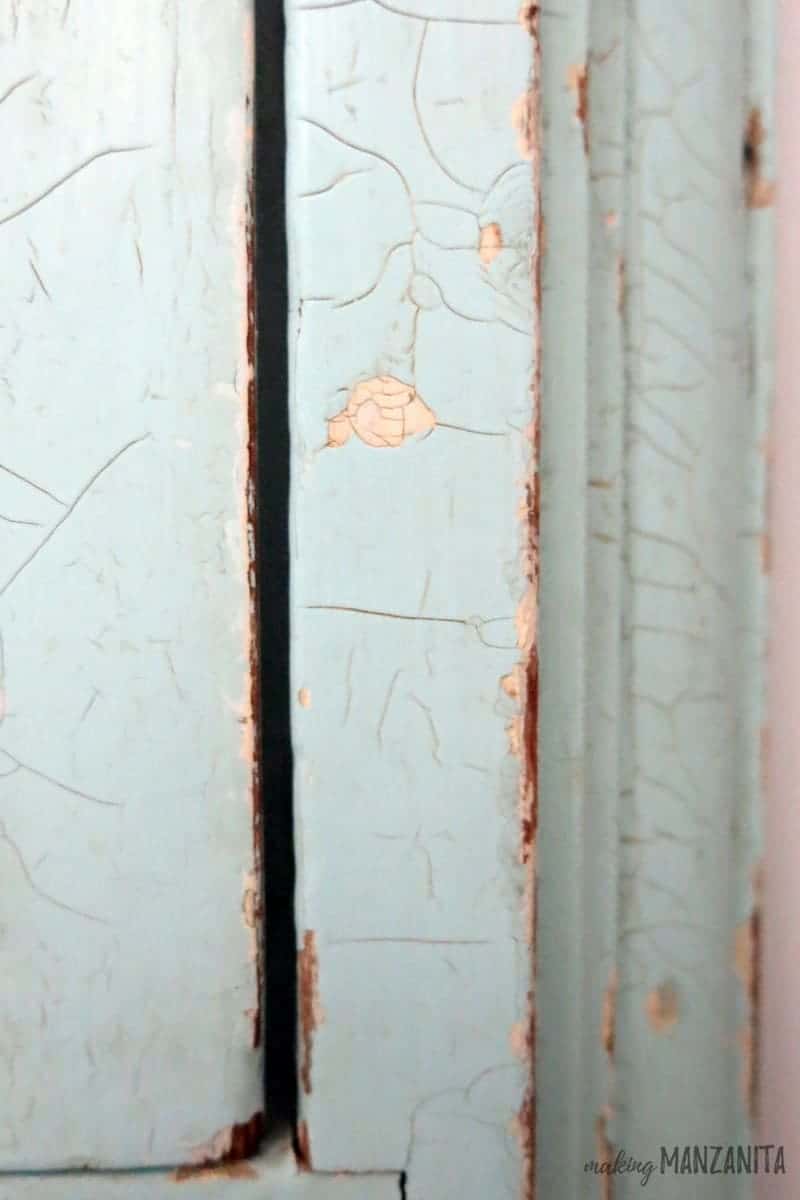 If you're planning a farmhouse bathroom, installing a vintage medicine cabinet is a great way to add farmhouse charm.
You will probably be able to find a vintage medicine cabinet for your farmhouse bathroom if you start searching at your local thrift store, antique stores, CraigsList, and yard sales.
If you're having trouble finding a vintage medicine cabinet, Etsy is another great place to find tons of vintage items. Just look at all these pretty vintage medicine cabinets!
Shop for a vintage medicine cabinet below from all these amazing options on Etsy!
---
Looking for more of our farmhouse master bathroom renovation?
Installing a Vintage Medicine Cabinet (you are here!)