Are you looking for modern bathroom design ideas?? You're going to love this post full of so many great options for your next modern bathroom renovation or remodel project!
Long story short… we were asked to participate in a big renovation challenge where we renovate a room in our home using Jeffrey Court tile – pretty cool, right?
For our project, we're tackling our master bathroom. And really what we are doing is CREATING a master bathroom because it used to be just a hallway bath.
Want to catch up and see more about our master bathroom renovation?
The design is modern, so naturally when I started planning the bathroom project – I resorted to looking at TONS of different modern bathrooms for inspiration. Read more about our modern bathroom design plans here (and see cool-looking renderings of the space.
I thought it would be fun to show you some of the spaces the inspired me and give you some great modern bathroom design ideas!
Looking for modern bathroom design inspiration? Check out these 21 bathroom designs to spark your creative side!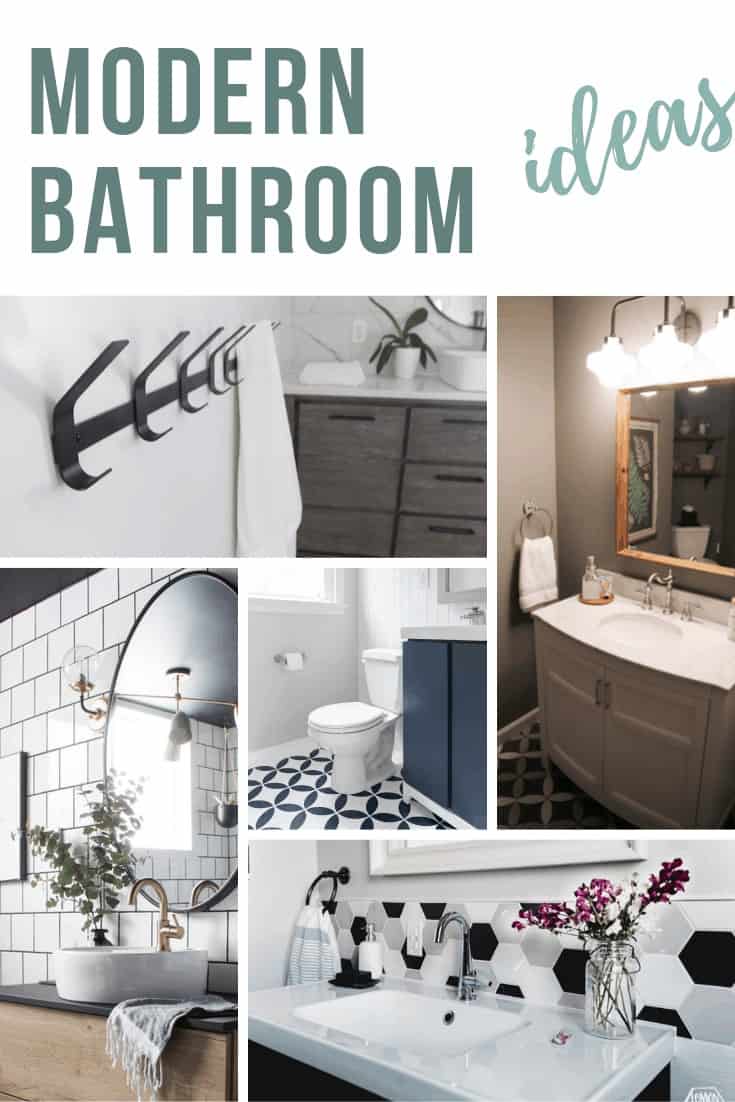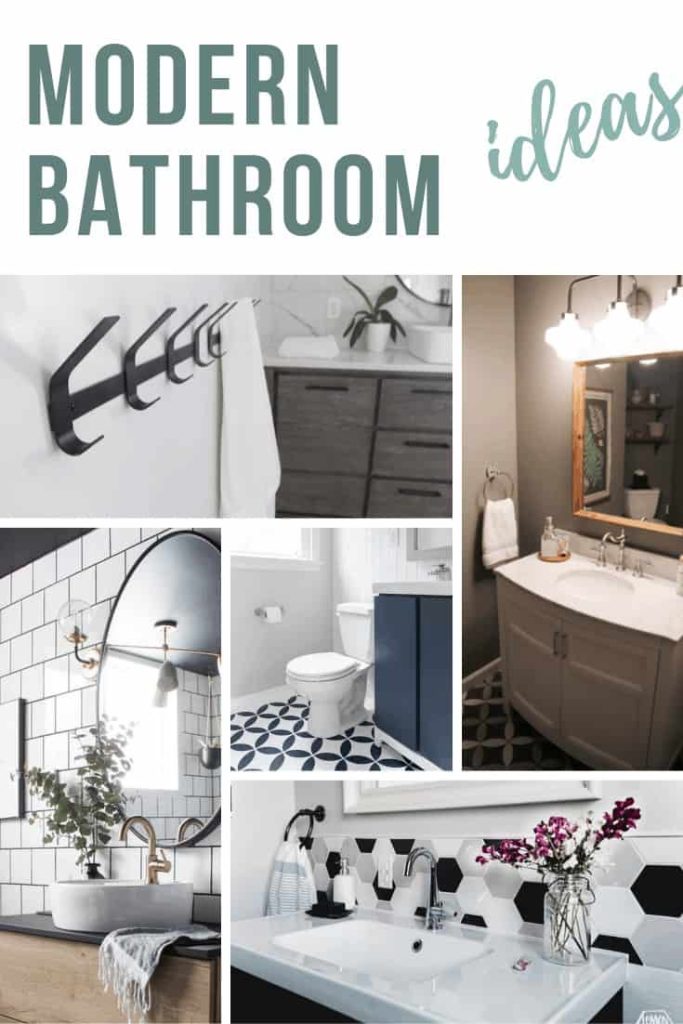 SO many great ideas, right? I'm not sure I could ever choose a favorite, but I love pulling little bits and pieces from places that I see that inspire me along the way.
Which of these modern bathroom designs is your favorite??
Let me know in the comments below!!