Say goodbye to a cluttered yard full of toys and bikes and hello to a stylish and organized outdoor oasis! Get your kid's toys organized with these 19 outdoor toy storage ideas for your backyard.
We all know how outdoor toys and gear can take over your yard, turning it into a chaotic mess. But don't worry! I've got you covered with clever storage solutions that will definitely tidy up your outdoor space.
From creative DIY projects using pallets to stylish storage benches that double as seating, this roundup has it all. No matter the size of your patio, deck, or backyard, there's an idea for you!
Get ready to revamp your backyard space and get those outdoor toys cleaned up!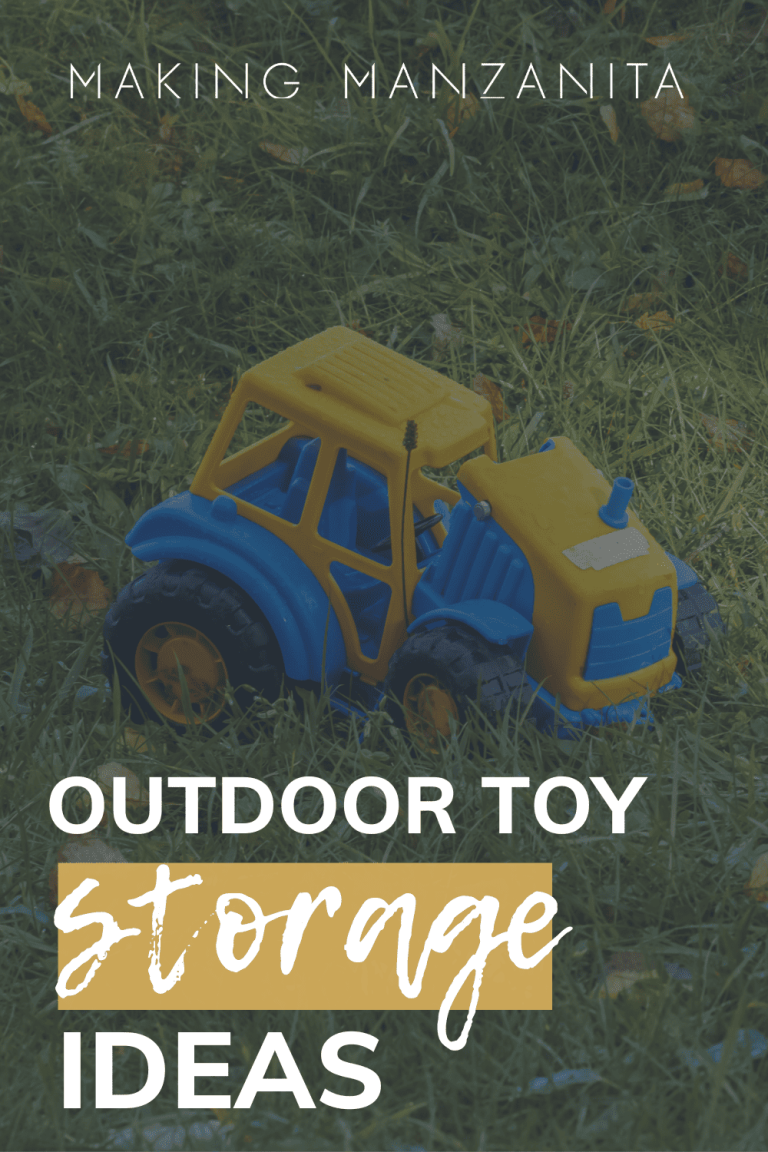 This roundup of outdoor toy storage ideas contains affiliate links, but nothing that I wouldn't recommend wholeheartedly. Read my full disclosure here.
Outdoor Toy Storage Ideas
With these amazing outdoor toy storage ideas at your fingertips, you can say goodbye to the toy clutter and embrace a gorgeous outdoor space. Whether you opt for a DIY or something to buy and use immediately, the possibilities are endless.
By taking control of your outdoor toys and gear, you can reclaim your yard and create a serene oasis where you can relax! Doesn't that sound nice?
Whatever solution you choose, be sure to get the entire family on board and teach them how to put things away in the correct spot. If they know where their outdoor toys belong, maybe they will clean them up independently when they are done playing. One can dream, right?
Which of these outdoor toy storage ideas was your favorite? Let us know in the comments below!