Don't know what to do with your scarves in your closet? These tips on how to organize scarves will help you keep them neat, tidy—and well-displayed.
Scarves come in many different styles, from bandanas to silks and pashminas. Women wear scarves for both fashion and practical purposes; most people don't pay much attention to them they hang them over banisters, coat hooks, or even door knobs during the colder months.
But if you start stashing them all throughout your house, you may not be able to find them quickly and easily when you need them.
In the warmer months, many people store their scarves in baskets or on shelves. As a result, they often get wrinkled and go unnoticed until next winter. But if you do that, you must go through the ordeal of sorting through the mess to find your favorite scarf or the one that matches your outfit perfectly. Especially if you own many scarves, it can be difficult to figure out how best to store them.
This how to store scarves article contains affiliate links, but nothing that I wouldn't recommend wholeheartedly. Read my full disclosure here.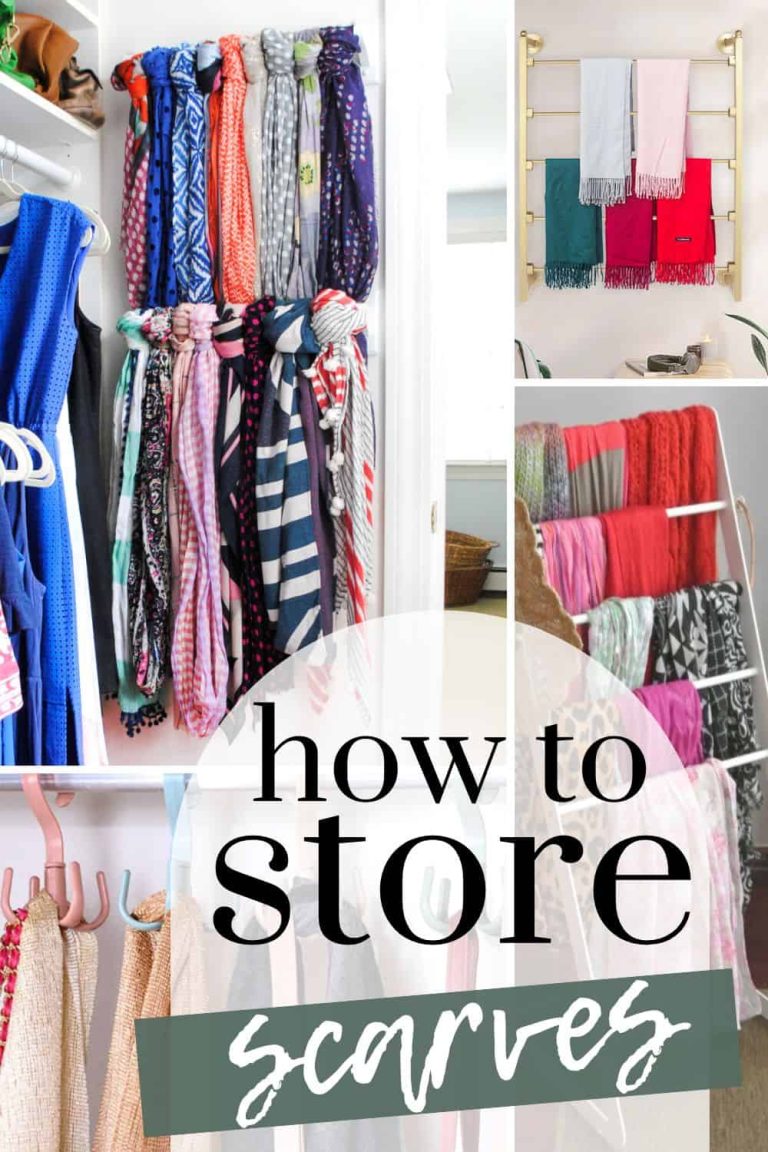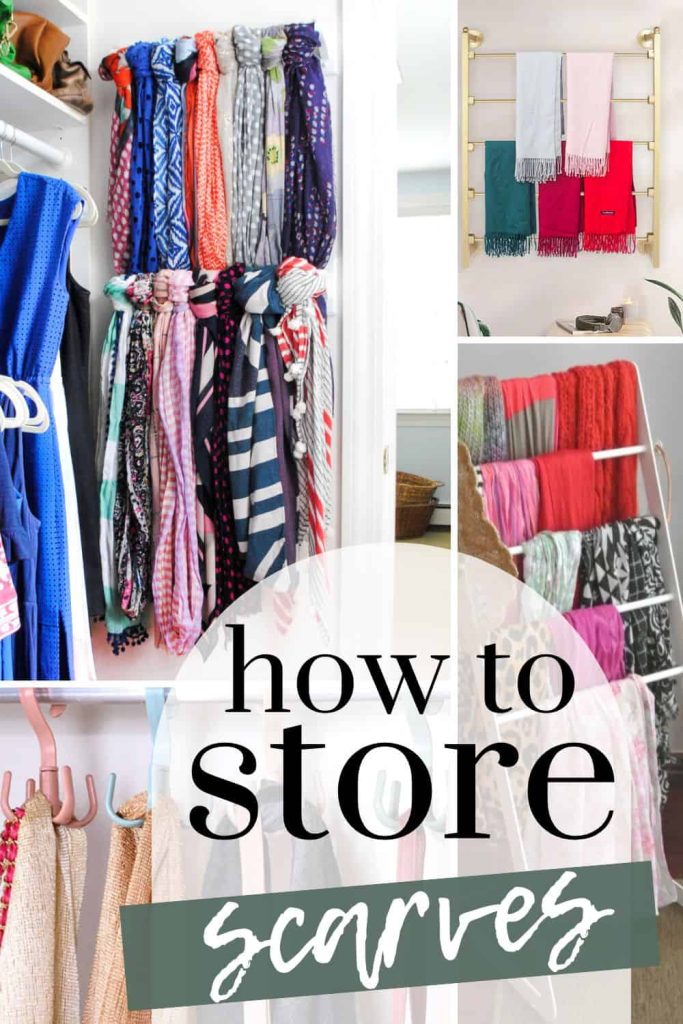 Space-Saving Techniques to Store Scarves in Your Closet
Many people wonder how to store scarves in their closet. In this guide, we're sharing some simple scarf-organizing hacks and creative ideas so you can easily access your scarves anytime you need them!
From space-saving methods to preventing wrinkles, read on to discover how to store scarves with care and style.
If you love scarves, you know it's difficult to keep them all organized. They come in different shapes, sizes, and materials and require different types of care. But don't worry! The ideas for how to store scarves will allow you to keep your scarf collection neat and tidy so that it is easy to access.
Which of these scarf storage ideas was your favorite?
Let us know in the comments below!