Discover creative ways to store books without a traditional bookshelf. Unleash your inner bookworm and transform your space!
Has your book collection outgrown the traditional bookshelf? Are you looking for other ways how to store books with a bookshelf? You're in the right place.
Sure you could totally build a DIY bookshelf and I have tons of those ideas rounded up here, but sometimes you don't have room for a bookshelf! Or you want a more creative solution.
In today's article, we're sharing creative book storage solutions that don't require a bulky bookshelf. That's right, we're thinking outside of the box (or should I say shelf?).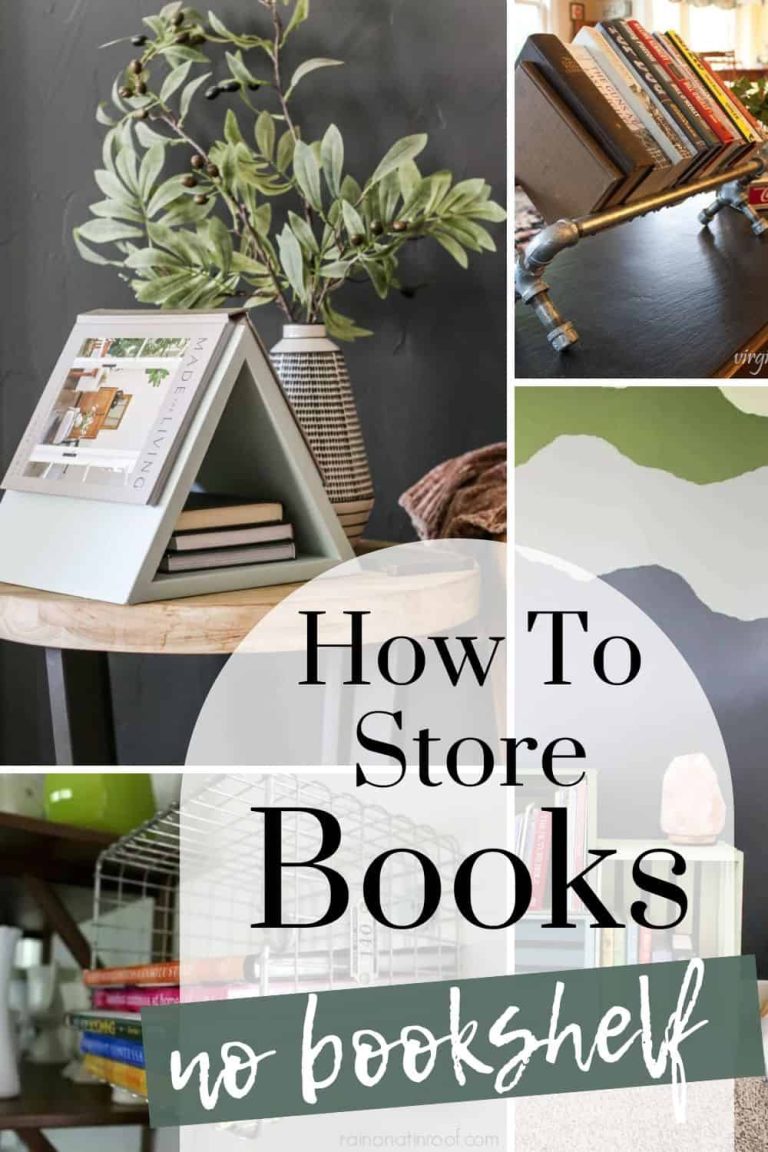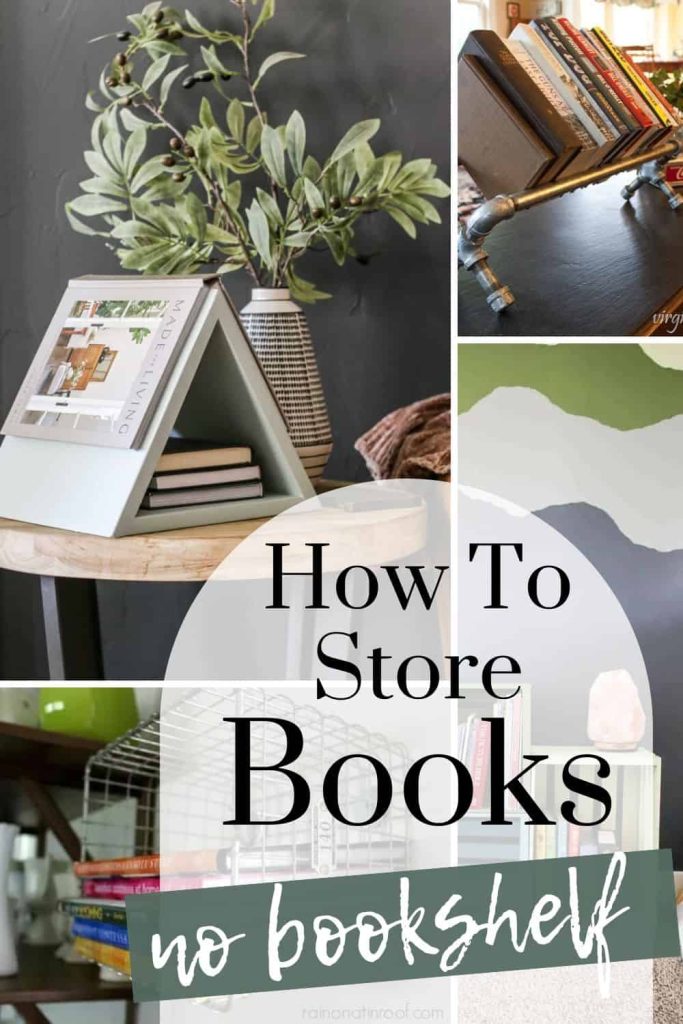 This roundup of how to store books contains affiliate links, but nothing that I wouldn't recommend wholeheartedly. Read my full disclosure here.
How To Store Books without a Bookshelf

There you have it! We've explored everything from unconventional bookshelves to tabletop book organizers and more. Remember, the key here is to find a book storage system that works for you and your space. Whether you choose to go DIY with it or buy something, the possibilities are endless.
Think outside of the traditional bookshelf and tidy up your books with one of these creative ideas!
Which of these book storage ideas is your favorite?
Want more book ideas? You'll love these other articles: