Get your coffee table book styling on point! Learn how to style coffee table books like a boss with expert tips on arranging, stacking, and accessorizing.
Coffee tables are functional as a great place to kick up your feet when sitting on the couch or set your warm cup of coffee down on a coaster and, in our house, as a place for the kids to color or do activities.
But most people want to decorate their coffee table a bit too. One of the most popular decorative items you'll see on a coffee table is books. And they are, quite perfectly, called coffee table books!
Coffee table books are usually slightly larger than normal books. They have a hardcover and the contents are usually picture-heavy, making them perfect for casually flipping through.
I prefer to have my coffee table books be home decor or interior design themed because I love to look through pictures of beautiful spaces and get inspiration. I shared my favorite coffee table books in this article. I also love to remove the dust jacket and show off the beautiful covers.
If you're struggling with just how to make your coffee table book stack look cohesive and styled, you're in luck today. I'm sharing tons of ideas for how to style coffee table books (both on your coffee table or side table and elsewhere in your home).
This guide for how to style coffee table books contains affiliate links, but nothing that I wouldn't recommend wholeheartedly. Read my full disclosure here.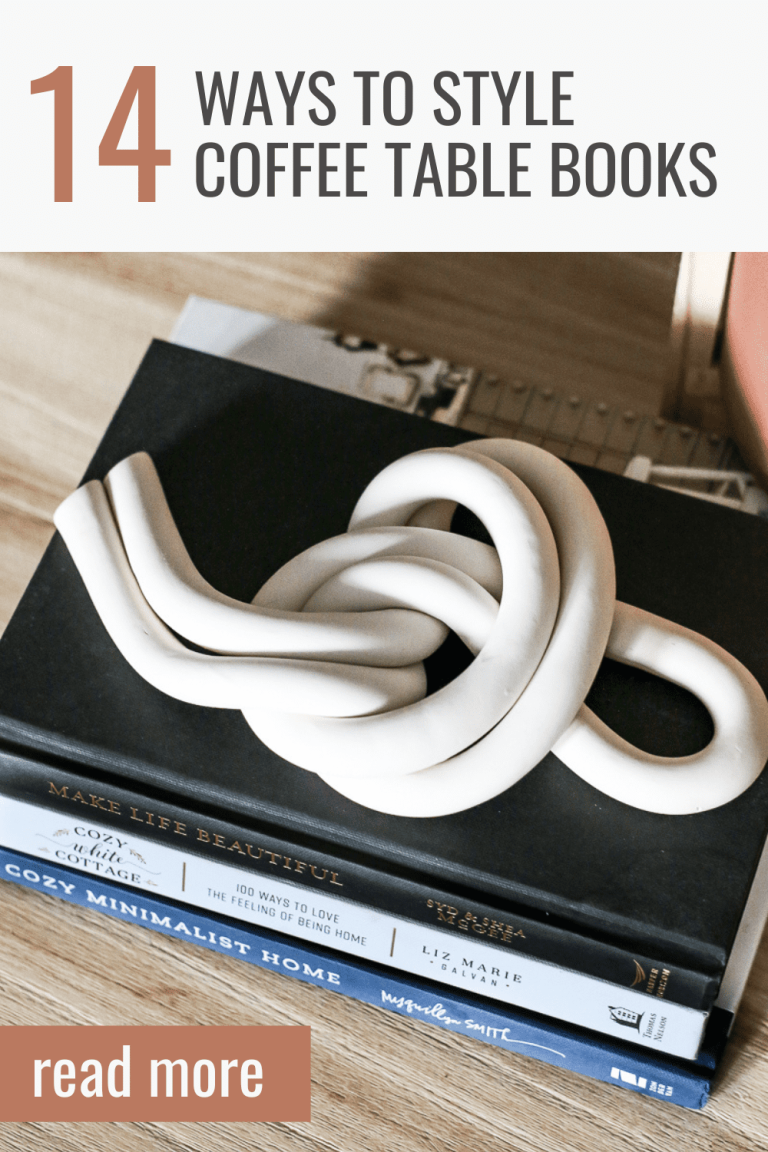 How To Style Coffee Table Books
Having a few coffee table books around make great conversation starters! There are so many ways to use them in your home! Hopefully, you're inspired after seeing all of these ideas for how to style coffee table books.
Whether you put them on your coffee table in your living room or elsewhere in your house, the options are endless for decorating with books.