Looking for just the right piece to fill in space on the wall? This DIY boho wall decor is the perfect option that's easy and budget-friendly! All you need is a spare frame from the thrift store, watercolor paints, and a design in mind!
Typically, I'm not one to come up with an abstract design off the top of my head. I'm much more of a methodical person who likes to plan and plot. But, this was so easy to do and I loved stretching my creativity!
Plus, I was able to get just the look I wanted in the right size, colors, and frame! The supplies I used were upcycled from what we already had or rummaged up from a thrift store. I found the frame from a thrift store and used the watercolors we already had around the house.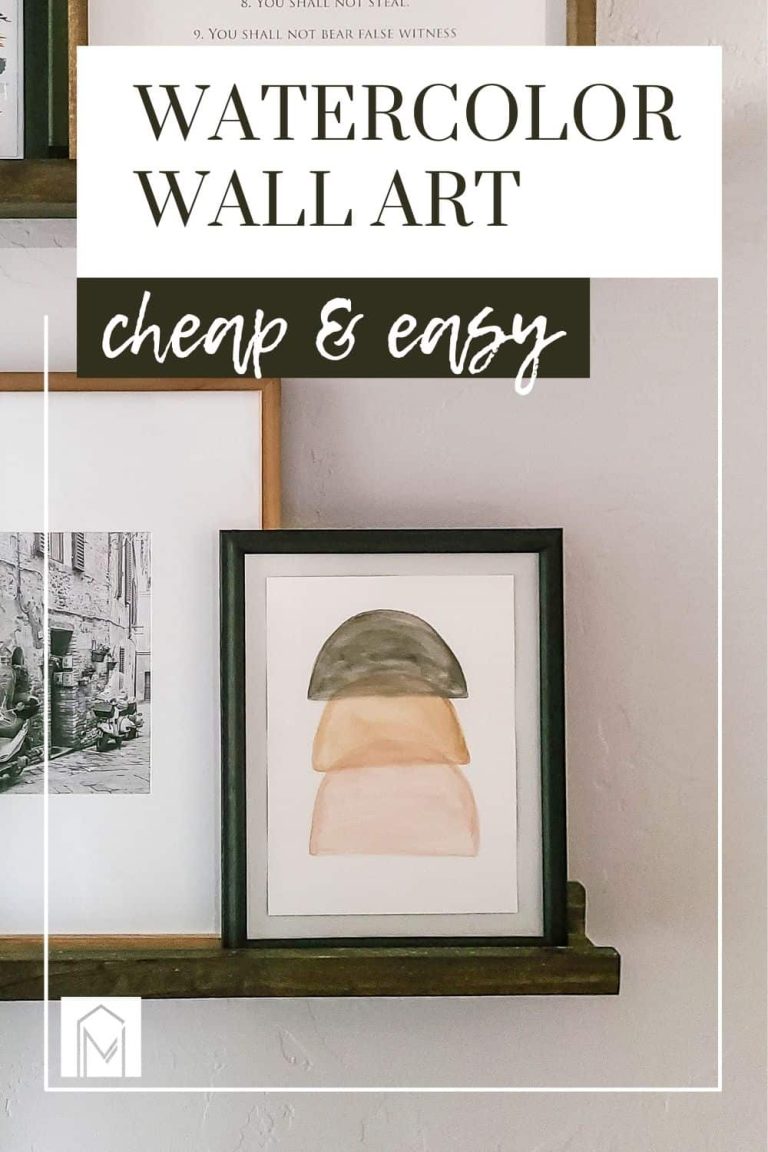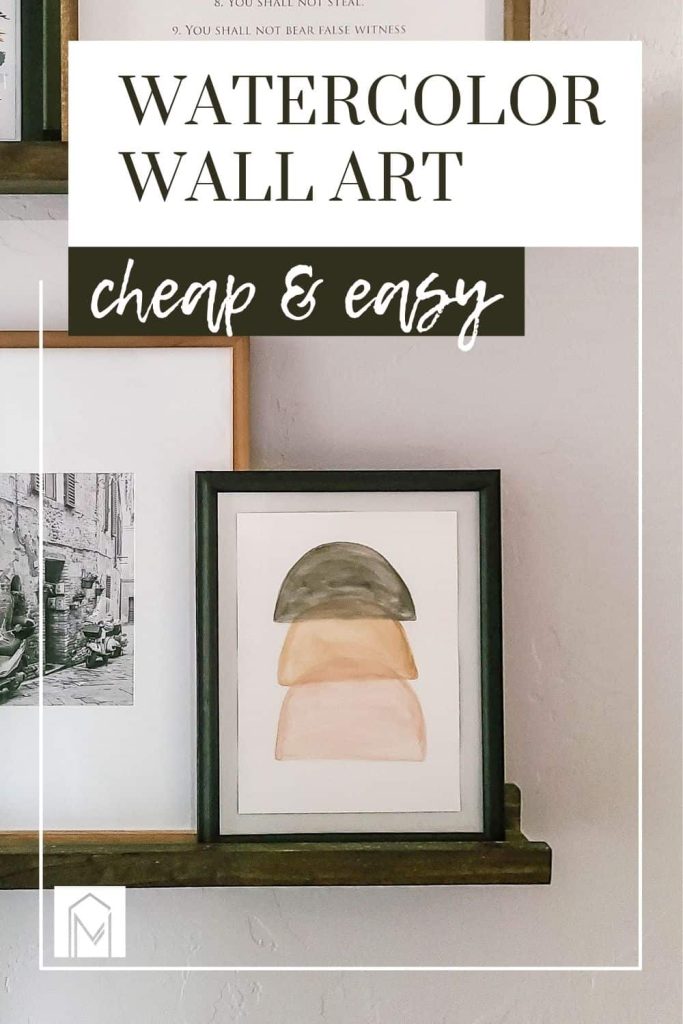 Table of Contents
I propped the final product on our hallway picture ledge shelves. I love rearranging my shelves, so this was an easy and cheap way to change up the look.
If you love boho decor as much as we do, here are some more ideas:
How to Make DIY Boho Wall Decor
This DIY is super simple and is really as easy as having an abstract shape or design in mind and bringing it to fruition.
The thing I love most about projects like this one, is that they are completely customizable. Any size or style of frame will work with any kind of design you choose.
I chose these half circle designs, but you could do a pattern of circles, swirls, or any other abstract shapes.
This DIY boho wall decor tutorial contains affiliate links, but nothing that I wouldn't recommend wholeheartedly. Read my full disclosure here.
Supplies for DIY boho wall decor:
Picture frame
Paint
Paintbrush
Steps to make easy boho wall art
First, choose a frame you already have or pick up one from a thrift store or dollar store. A bonus if it's already the color that you like!
In the end, I repainted my frame with black acrylic craft paint to go with the rest of my shelf decor. You can do this too with a chalk paint or just about any kind of paint you have on hand.
Then, remove the backing of the frame and paint it to coordinate with the colors of your abstract shapes. We used a leftover paint sample. This gives your final product a more "finished" look with a faux mat.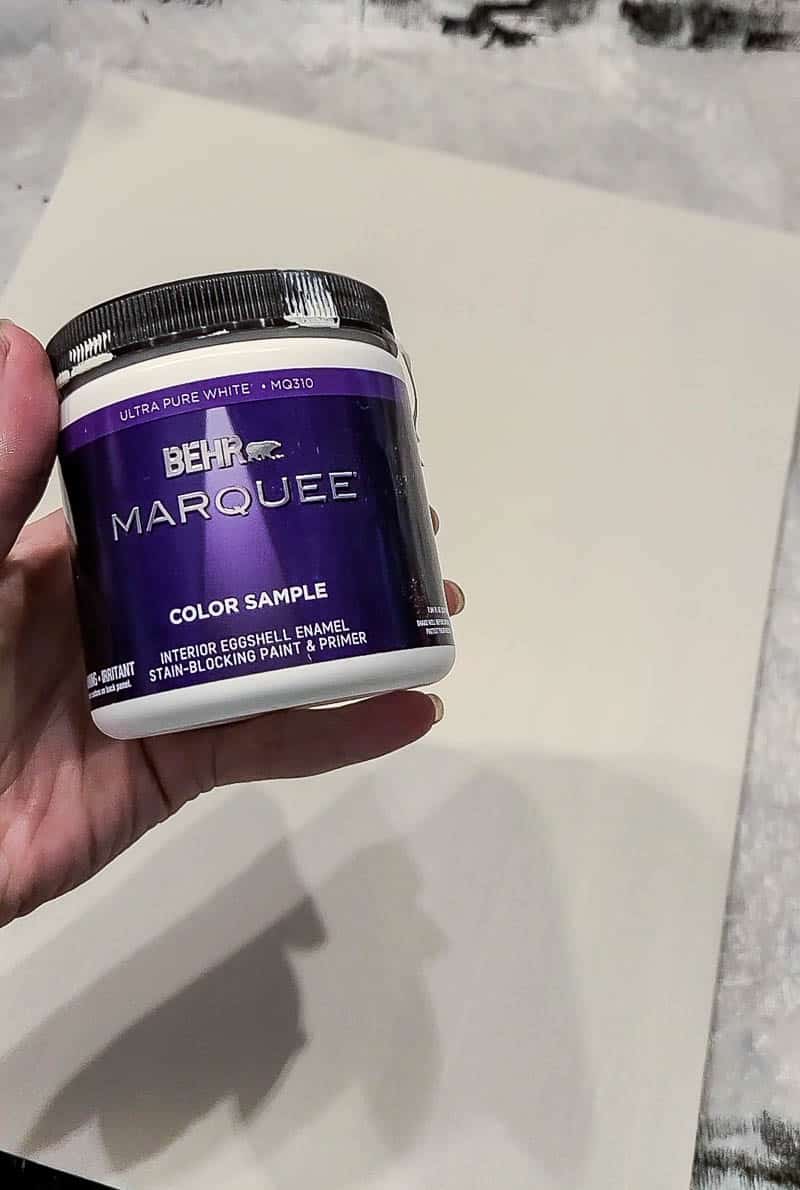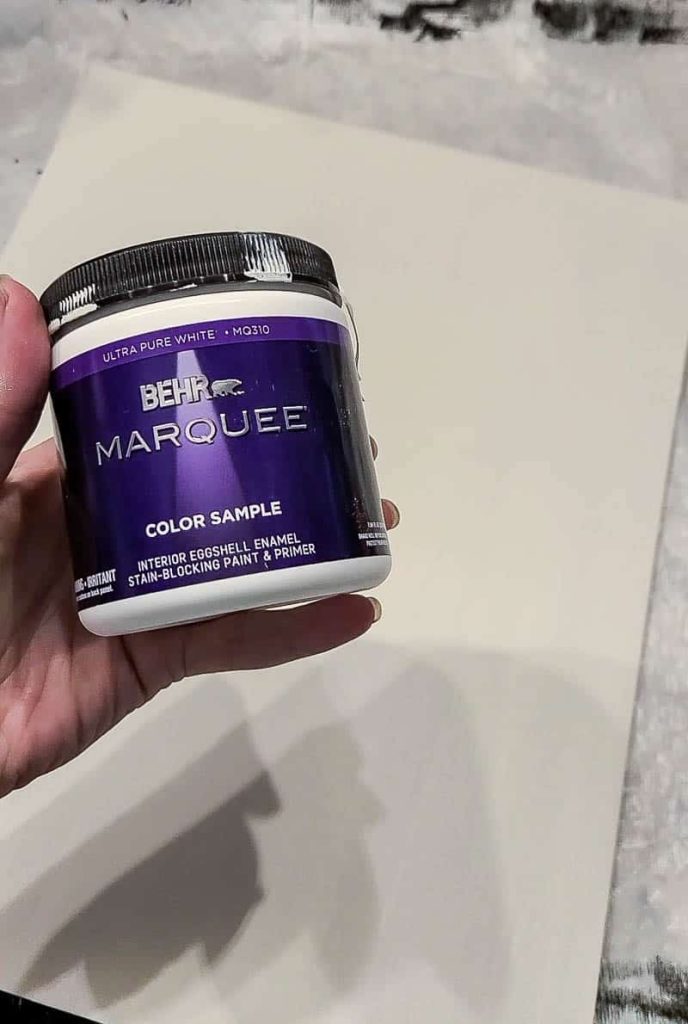 For this project, you could use any kind of paint you like for any of the steps. Because it won't be exposed to any elements, just about any kind of paint should work fine.
While the paint dries, work on the abstract design you will frame. You could pull inspiration from your favorite designer, a design you already had in mind, or another version of an existing print you have.
I used watercolor paint and paper to paint my design, but you could use acrylic or another type of craft paint – whatever best reflects the look you are going for. Watercolor gives it a light, airy, boho feel.
If you are placing this in a bright, colorful room, bold or primary colors may better suit you.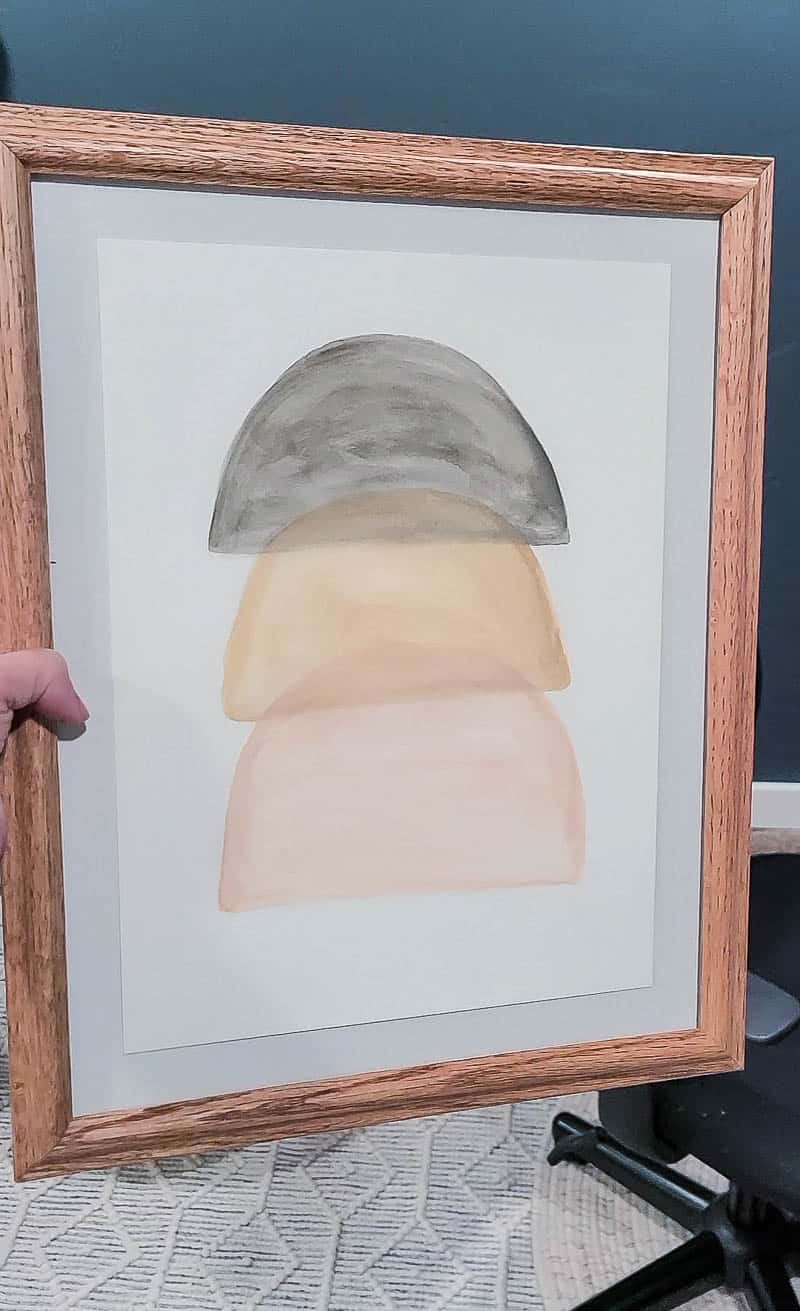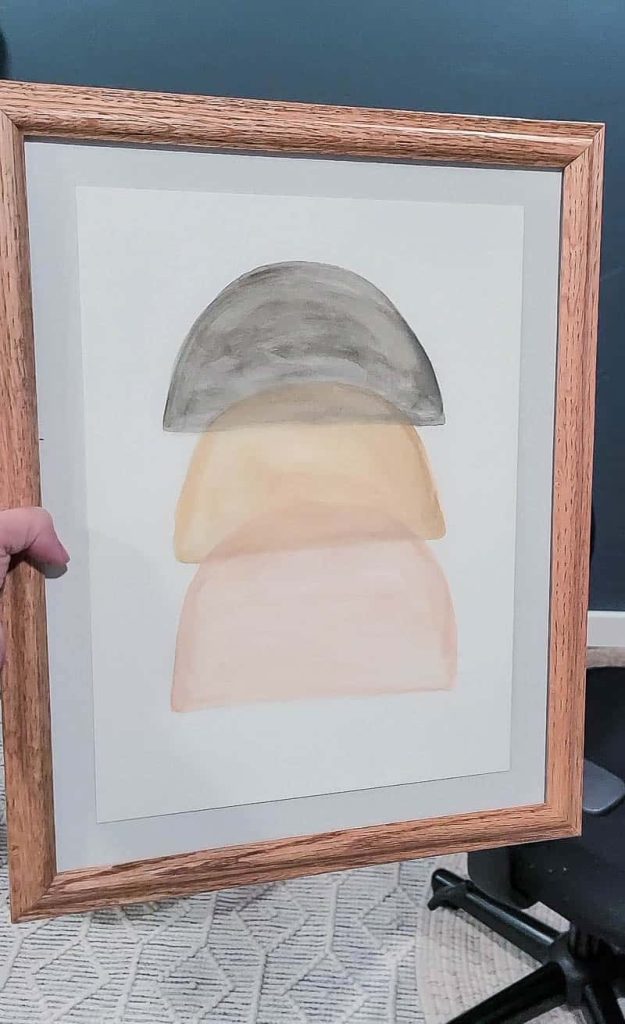 After your design and frame backing has dried, tape the back of the design to the center of the frame. Then, place inside the frame!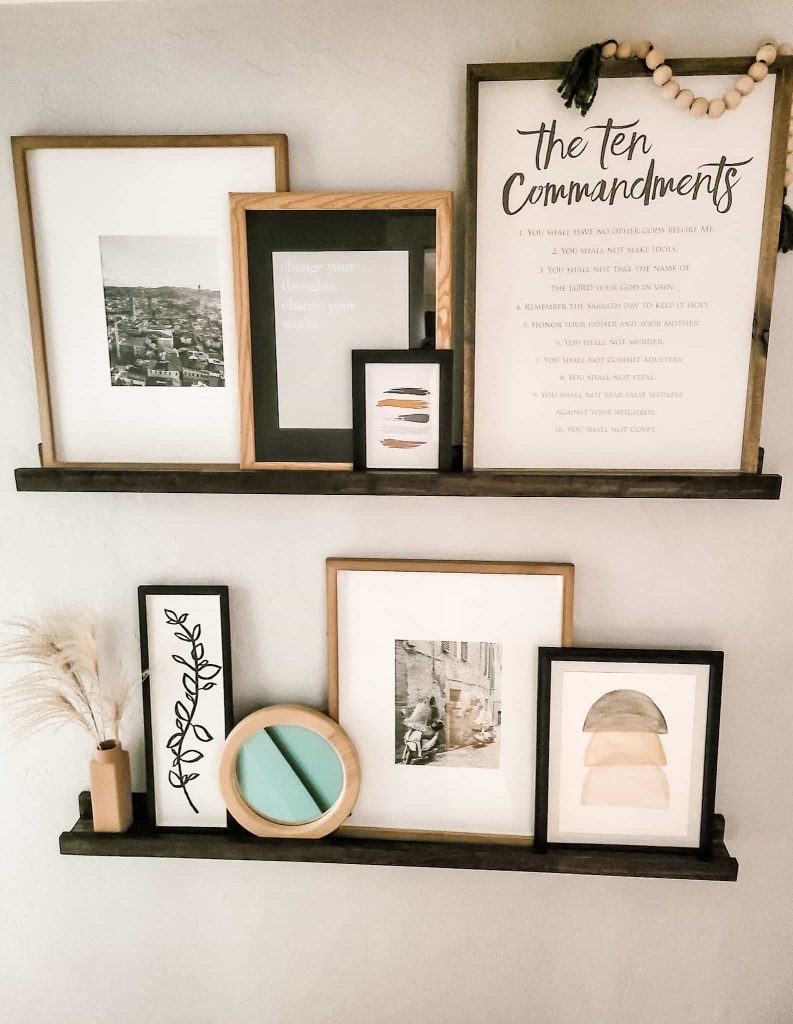 Your design is ready to display alongside other decor on a shelf or hang on the wall.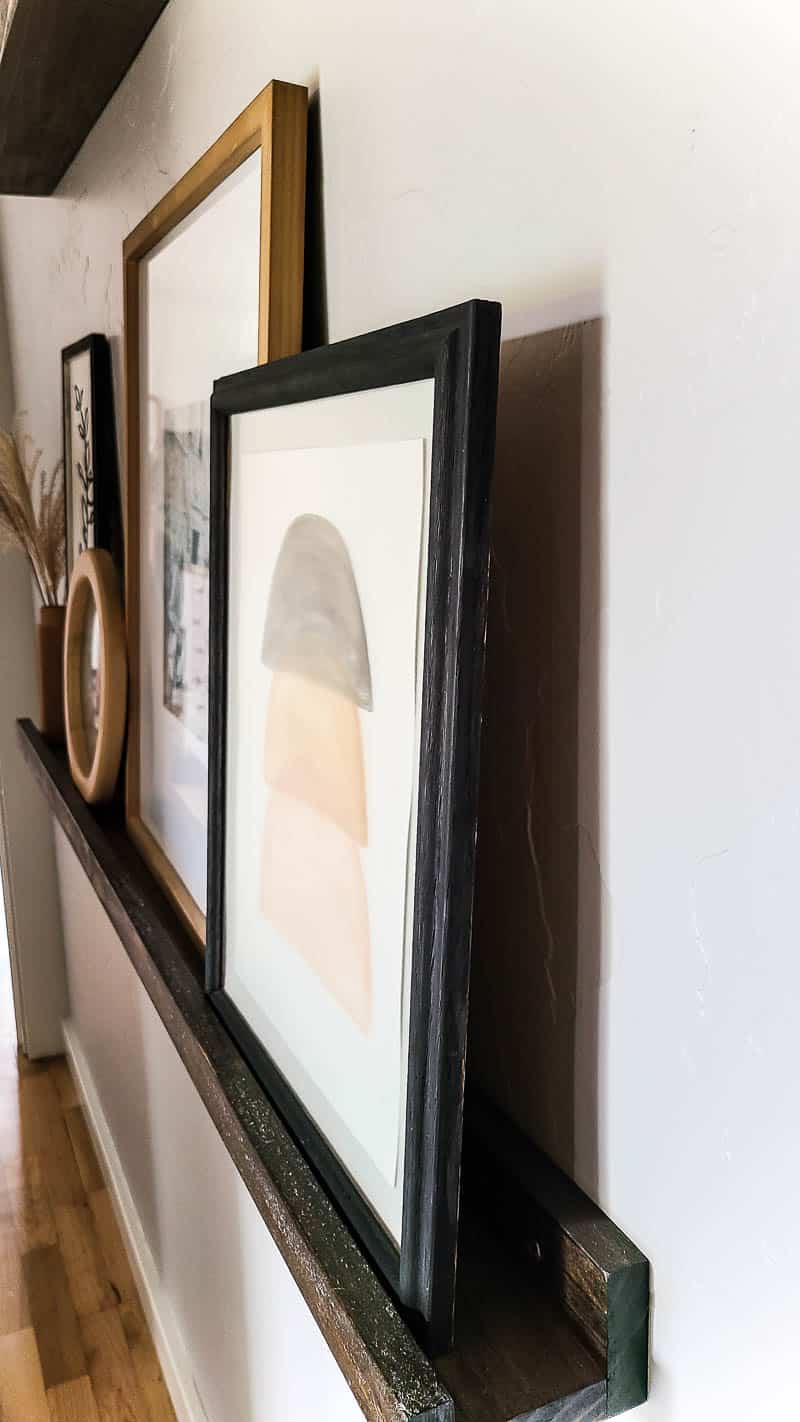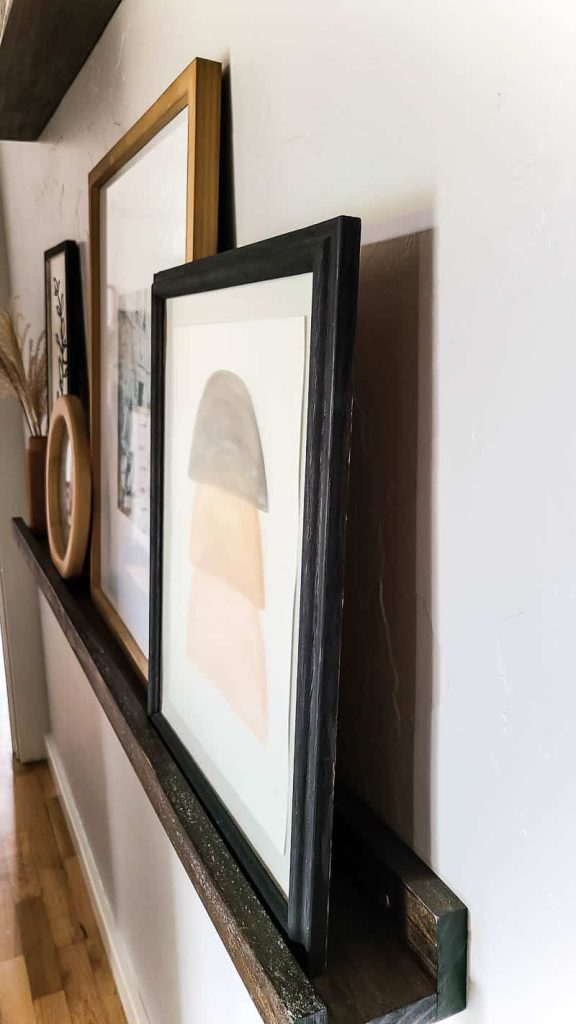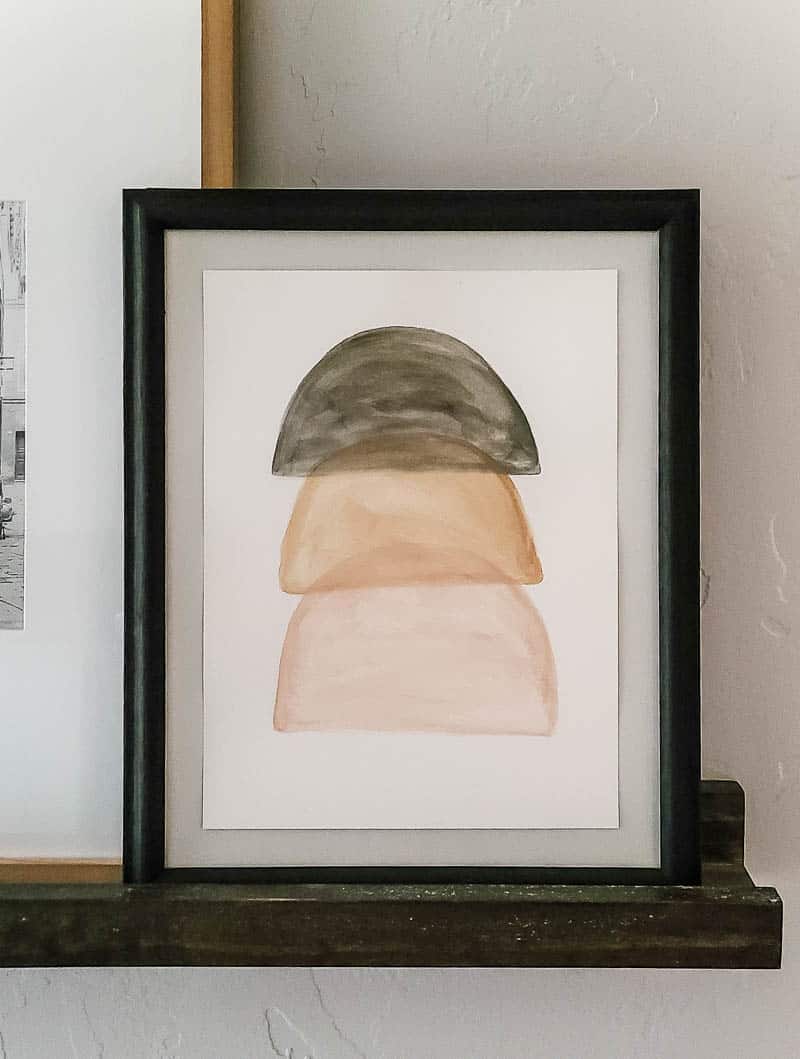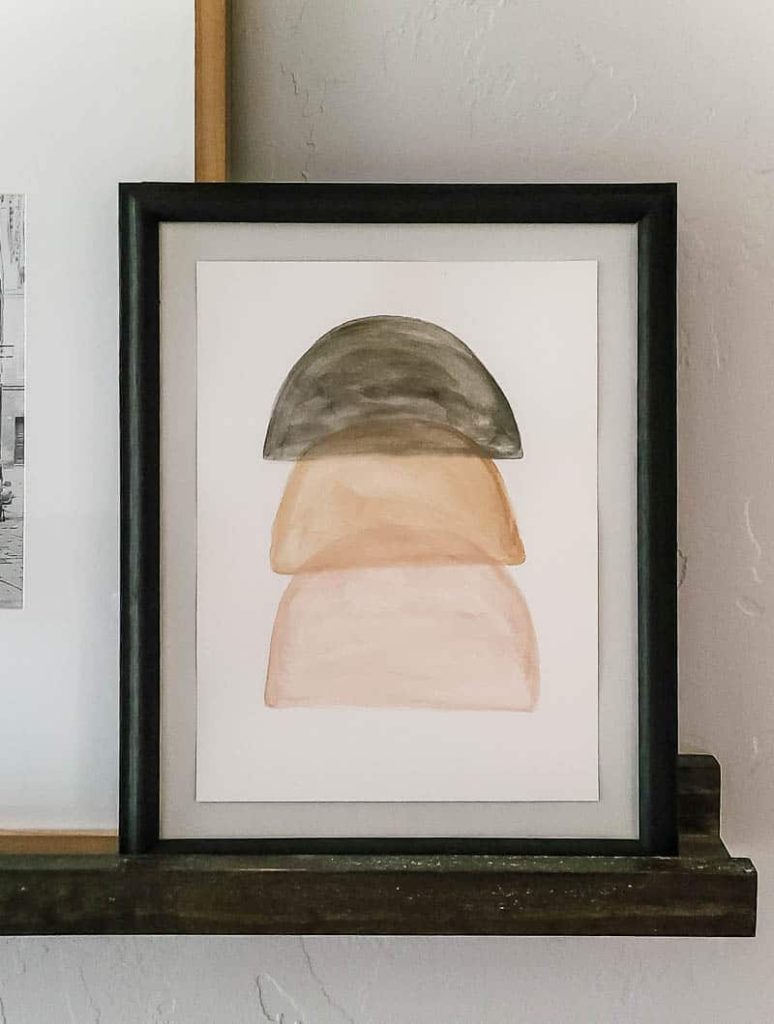 This DIY boho wall decor fits right in with the rest of the shelf decor and it as amazingly easy and cheap to make. You don't have to spend a fortune to get that modern boho look – it is so simple to DIY!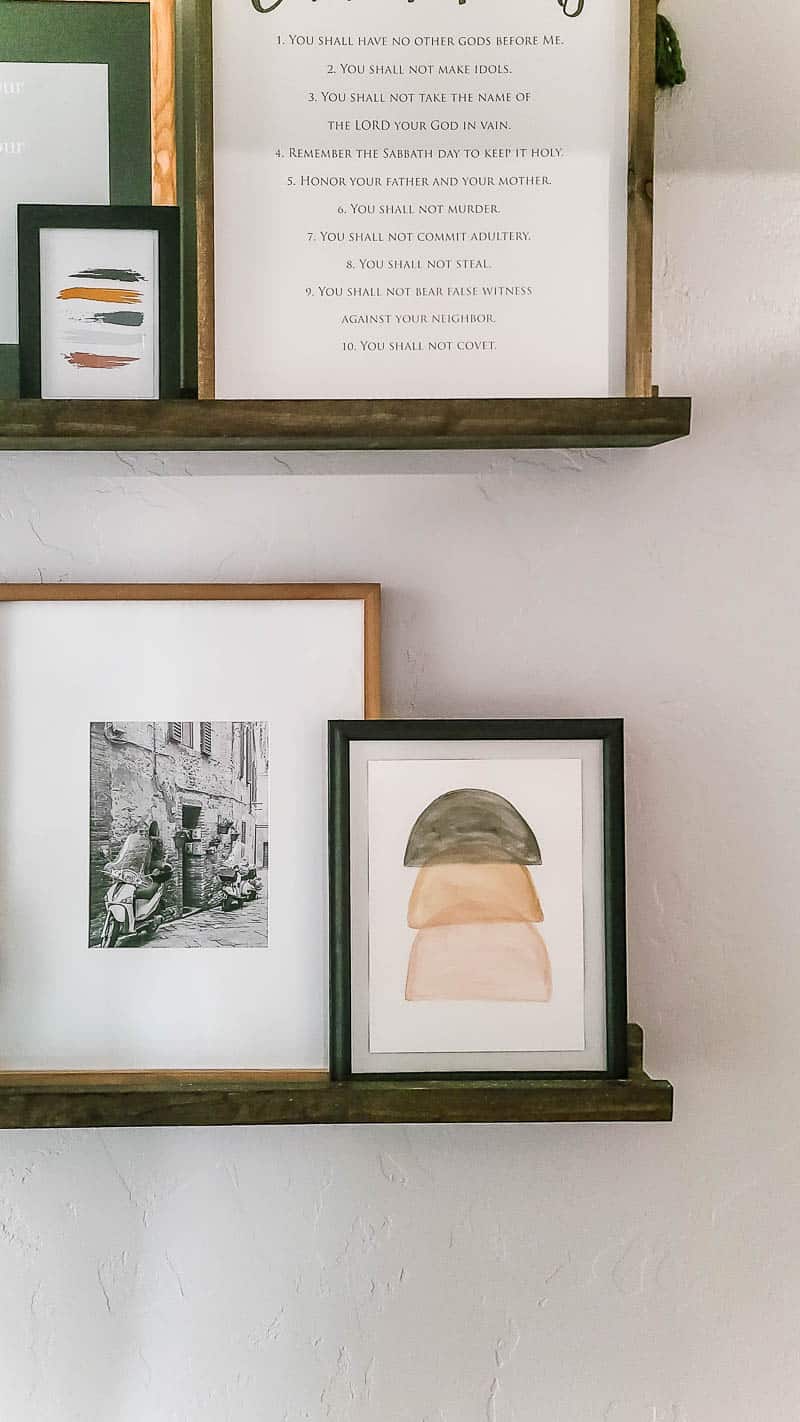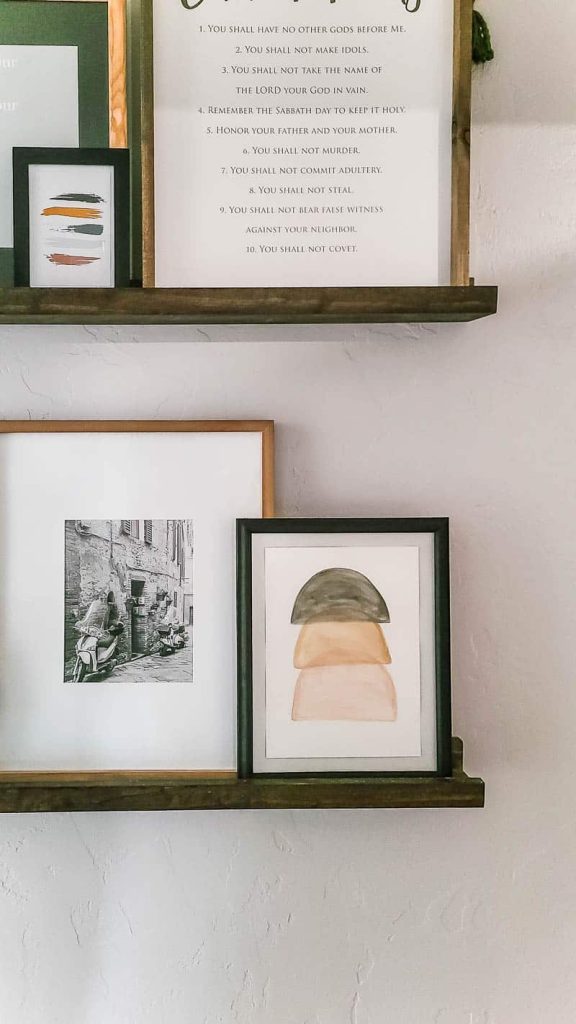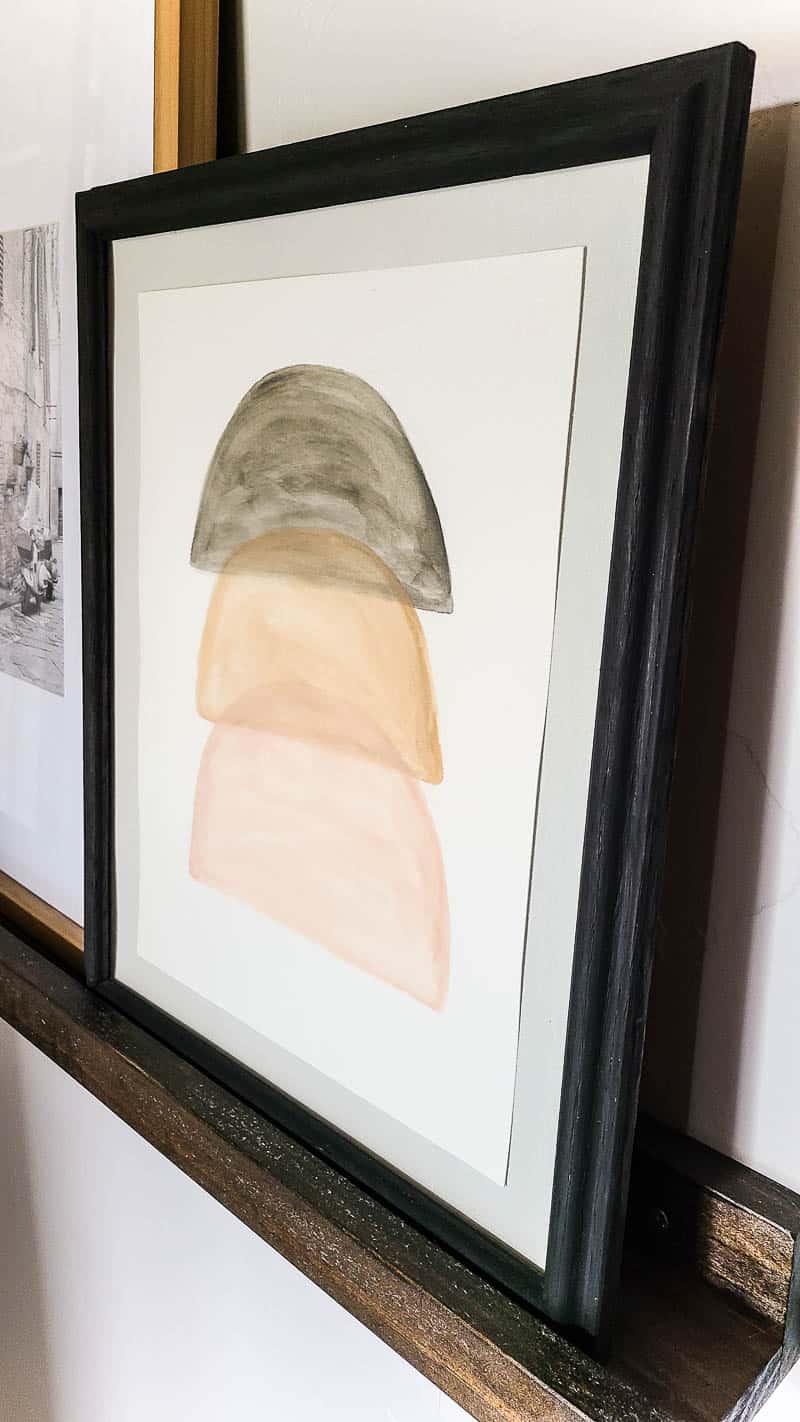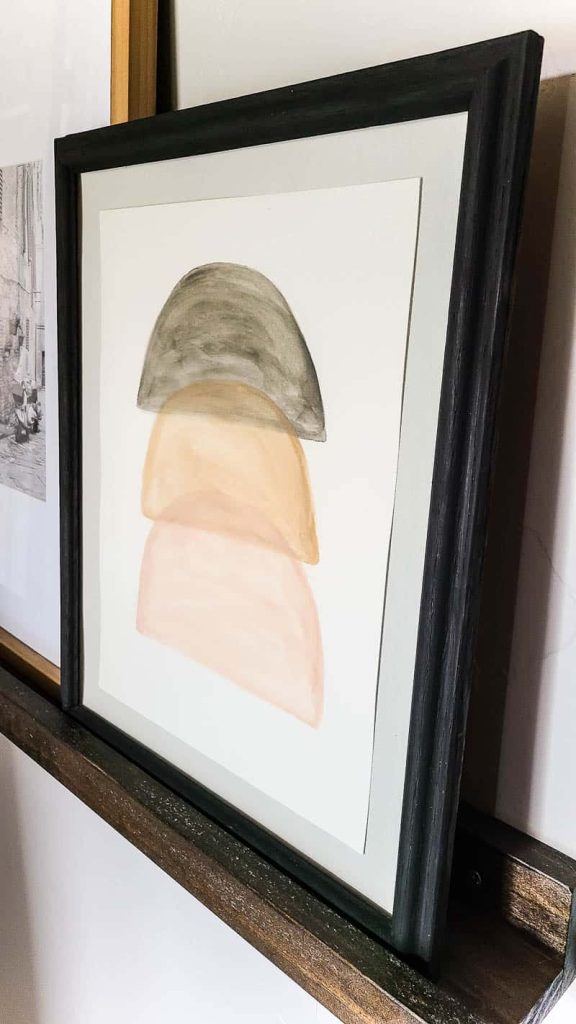 What design will you make on your DIY boho wall decor?
Let me know in the comments below!