If you love the boho decor style, you're definitely going to want to see these budget-friendly macrame decor finds! Macrame is a staple in the bohemian style and this list has a little bit of everything…
The boho style has definitely made a comeback! It's so popular right now and I'm loving it. Inspired by the '70s, the bohemian home decor style is eclectic in nature and is all about color, fun patterns, layers, natural elements, and….yep, you guessed it!… Macrame!
Since macrame is such a staple of this boho decor style I decided to feature some of my favorite budget-friendly macrame decor finds from Etsy.
Do you love Etsy too?? Here are some other posts you should probably check out:
This macrame decor post contains affiliate links, but nothing that I wouldn't wholeheartedly recommend anyway! Read my full disclosure here.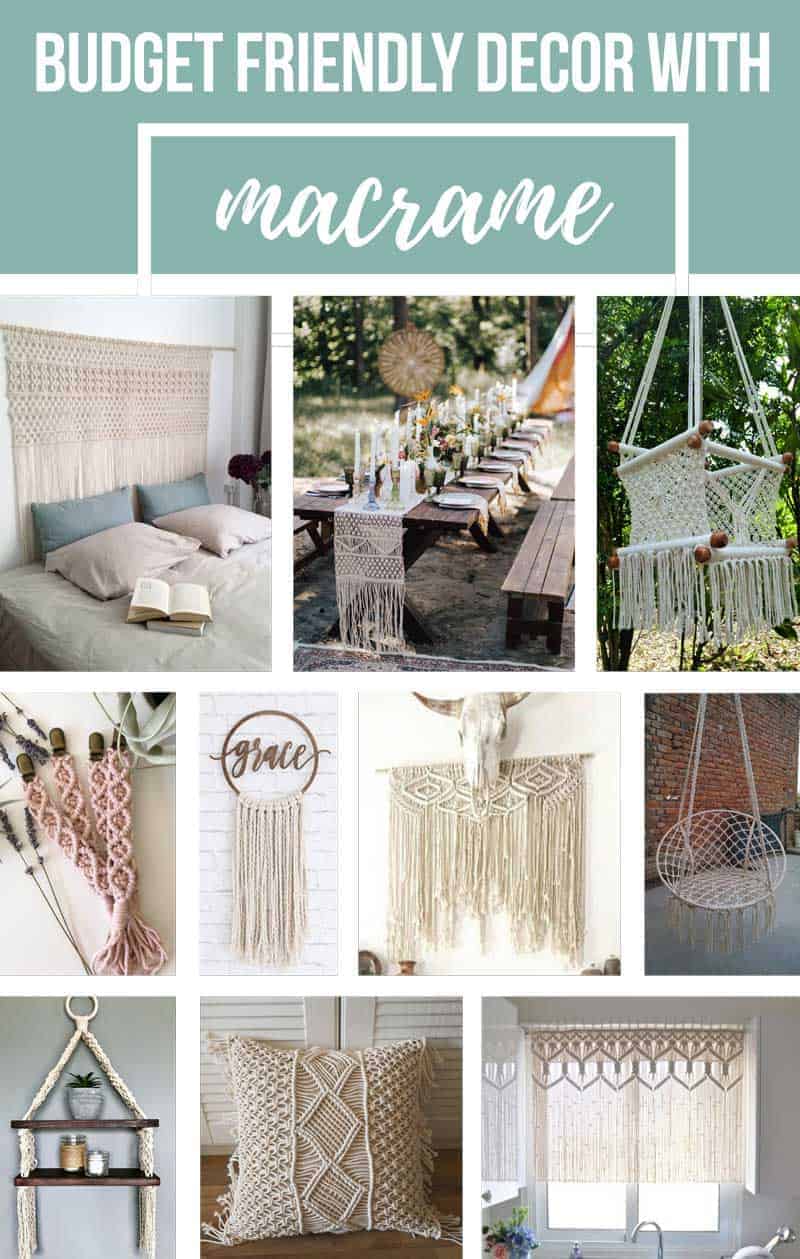 Layer up that Moroccan patterned rug, and grab your house plants and floor pillows…boho decor is back!
Macrame is a necessity if you're wanting to get that boho vibe in your home. This list of budget-friendly macrame decor finds is bound to have one or two items that catch your eye. But now I'm dying to know…
Which of these macrame decor finds with boho style was your fave??
Let me know in the comments below!!