Do you love the boho home decor style? Get inspired with these 25+ creative and unique DIY boho decor ideas for your home!
It's no secret that I'm a big fan of the boho decor style. You can see it through pretty much every room that I design and every DIY that I take on.
But today I'm pulling out the big guns and rounding up over 25 different DIY boho decor ideas that you can try!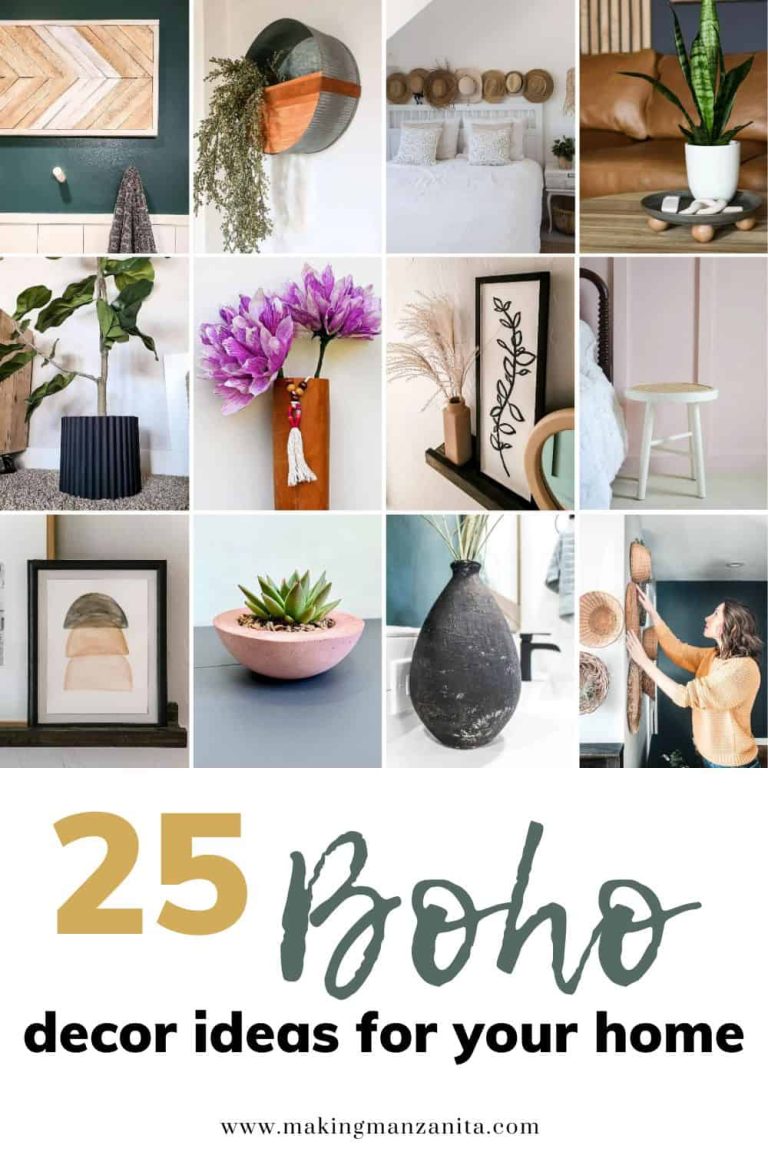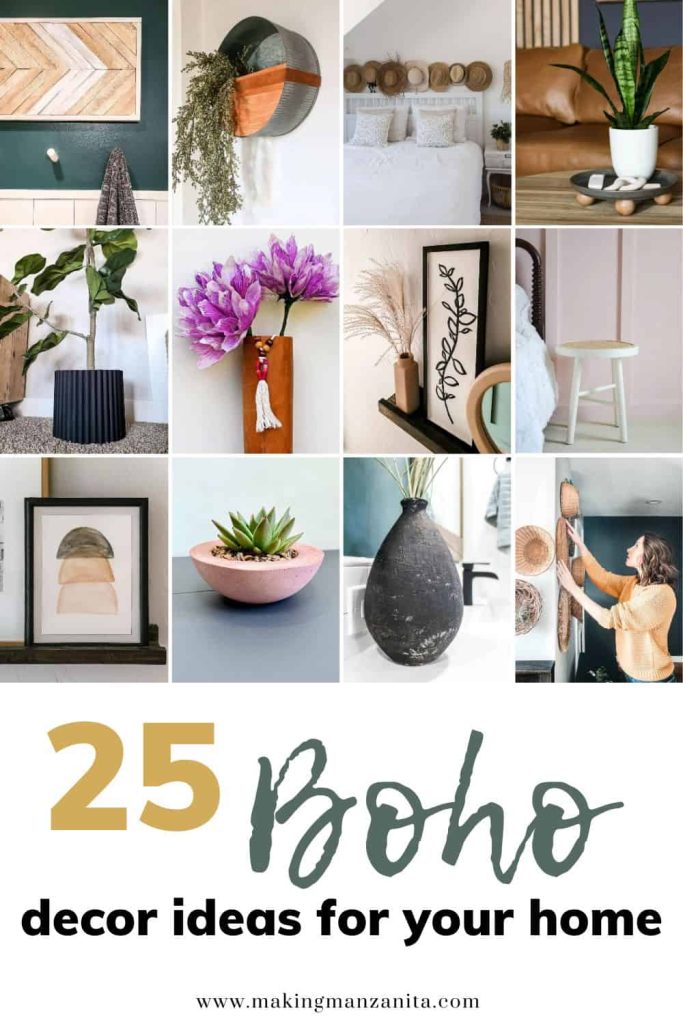 DIY Boho Decor Ideas for Your Home
Which of these DIY boho decor ideas is your favorite?
Let us know in the comments below!