Do you love the boho chic design style? If so, you definitely need to incorporate some rattan furniture and wicker textures to your home! Check out these gorgeous ideas!
Rattan. Wicker. Cane.
Whatever you wanna call it.
It seriously makes me googly-eyed.
And it's pretty indicative of the boho home decor style (that I, for one, freakin' love).
It's pretty certain that the boho design trend ain't going anywhere. In fact, when you mix the boho style with a modern aesthetic – you get boho chic…. which is pronounced "Boho Sheek" if you wanna sound cool.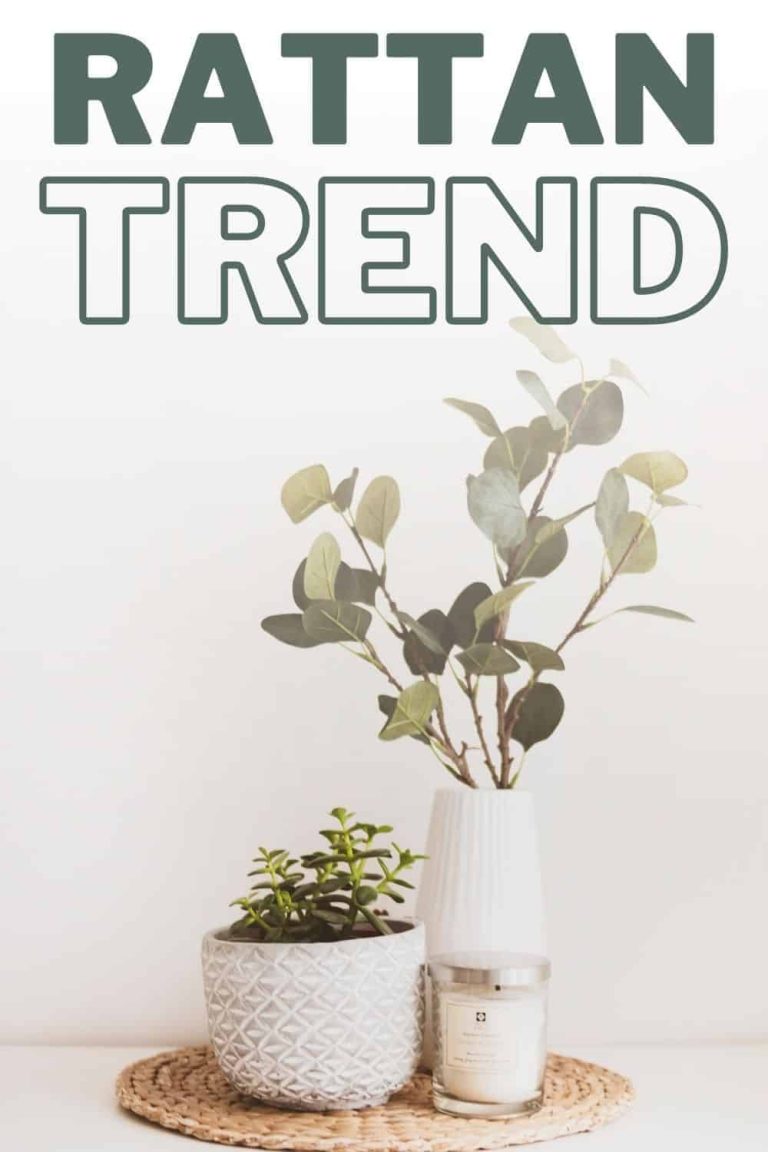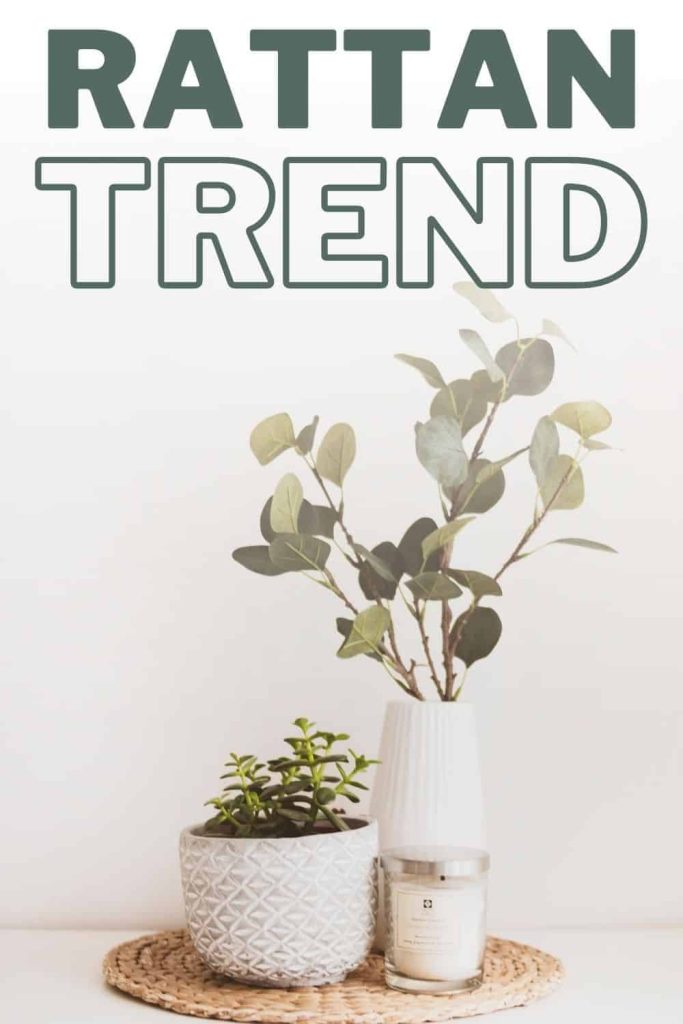 What's the difference between boho and boho chic home decor styles?
The difference between boho and boho chic, if you're wondering, is that boho has more of a colorful, no rules, tapestries on the wall kinda vibe. Whereas, boho-chic takes the textures and patterns of the boho style, but mixes them with a more neutral color and modern finishes.
So, you may be wondering….
Is rattan furniture in style?
Well, I'm all for the philosophy that if you love something it's ALWAYS IN STYLE in your home.
But generally speaking, there's been a major comeback of the boho styles recently and boho chic is certainly having a "moment" if you will.
Since rattan furniture and decor are kind of a staple when it comes to the boho style, I guess you could say it is in style right now.
We even tried our hand at some DIY cane woodworking projects with this rattan headboard and boho bedside table (both articles have free woodworking plans too!)
But just take a look at these pictures, I'll let you be the judge.
This post contains affiliate links, but nothing that I wouldn't recommend wholeheartedly. Read my full disclosure here.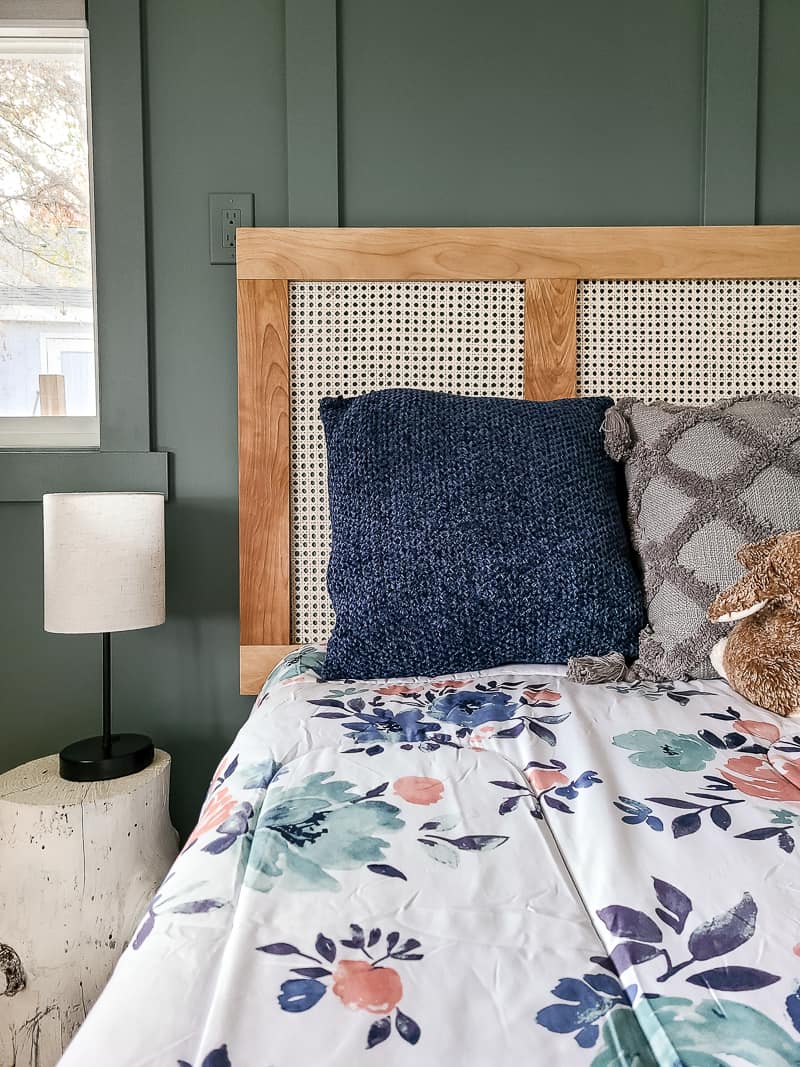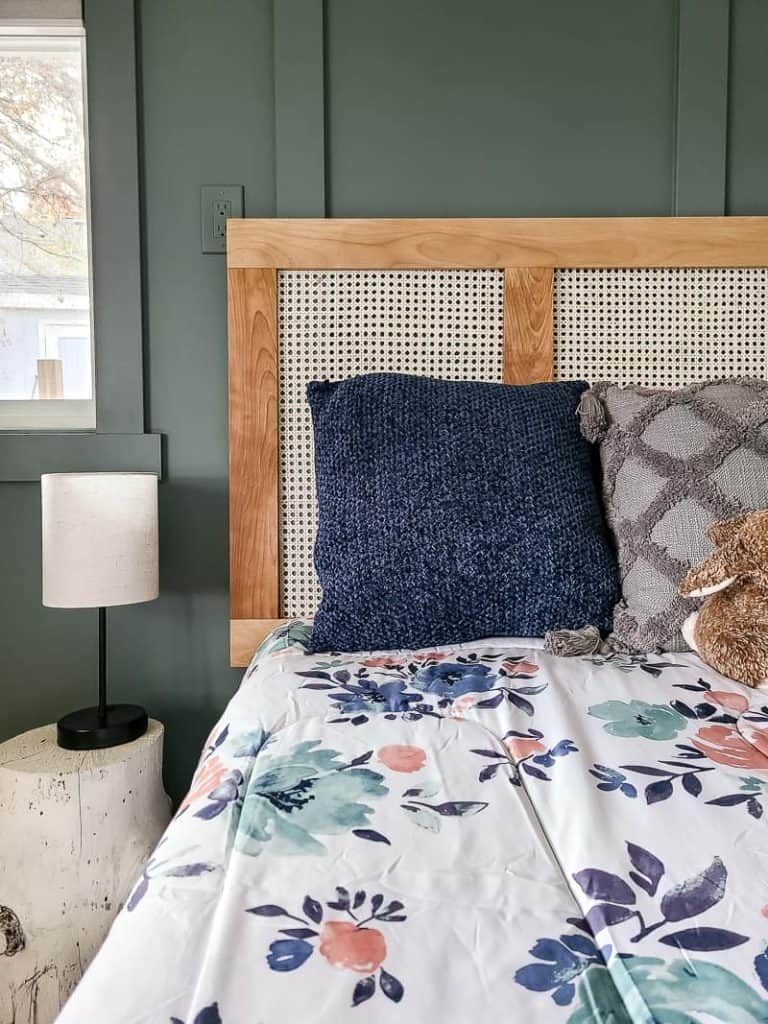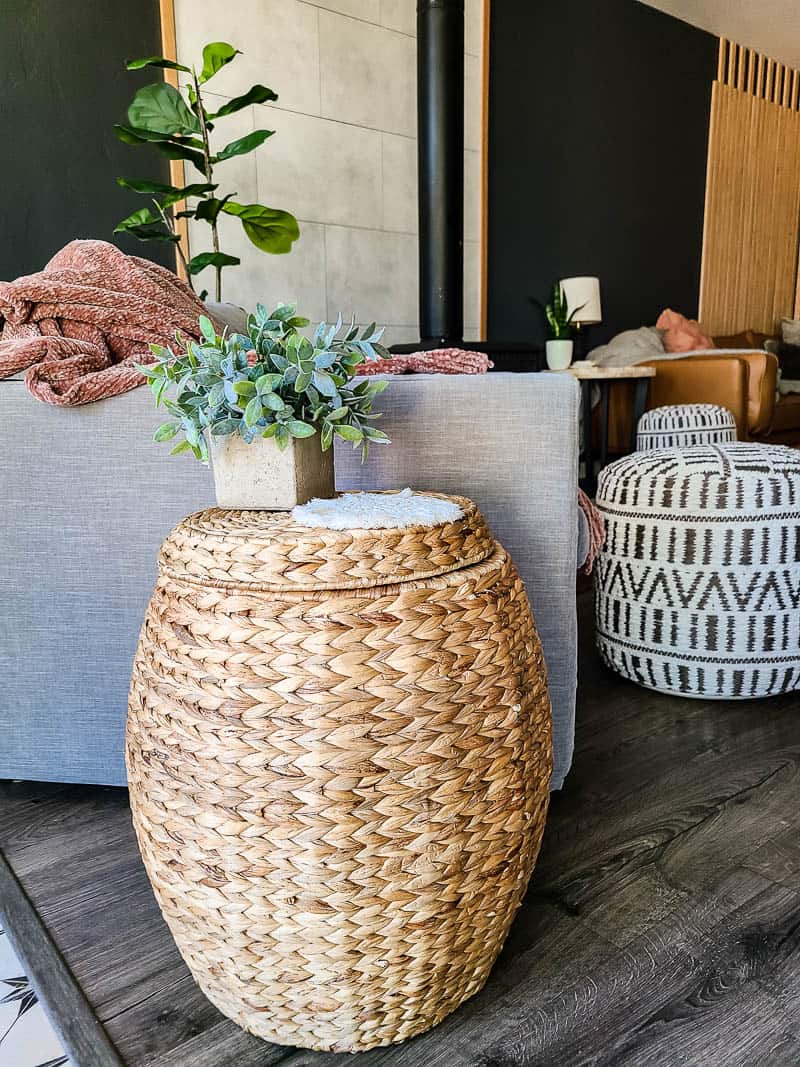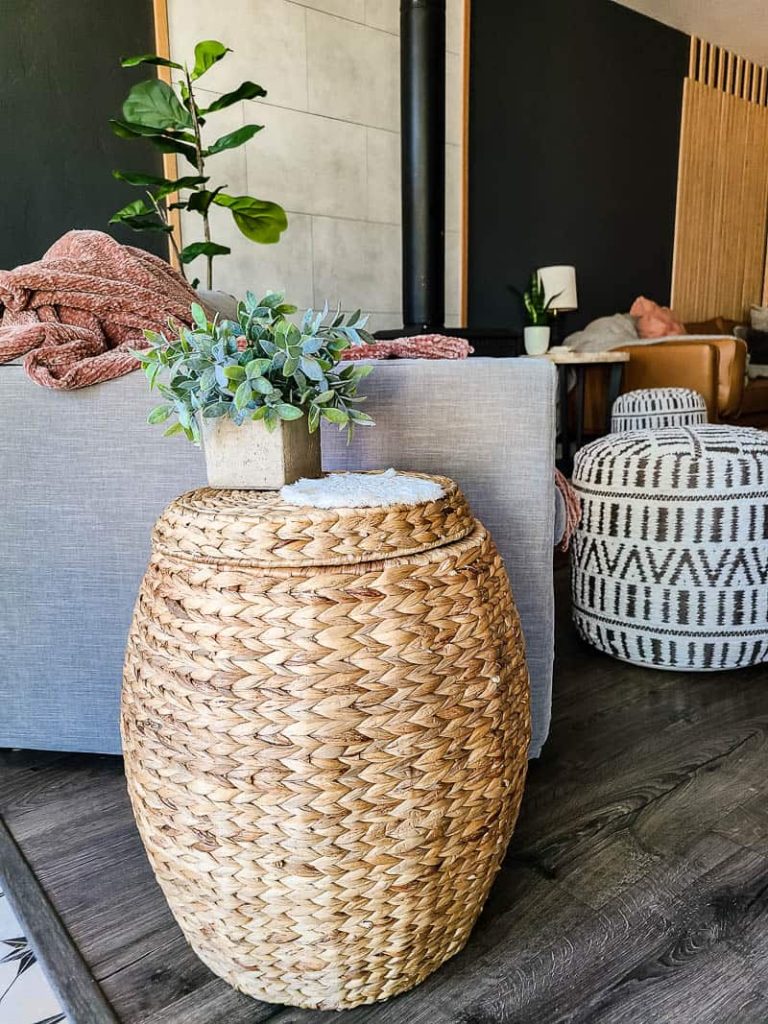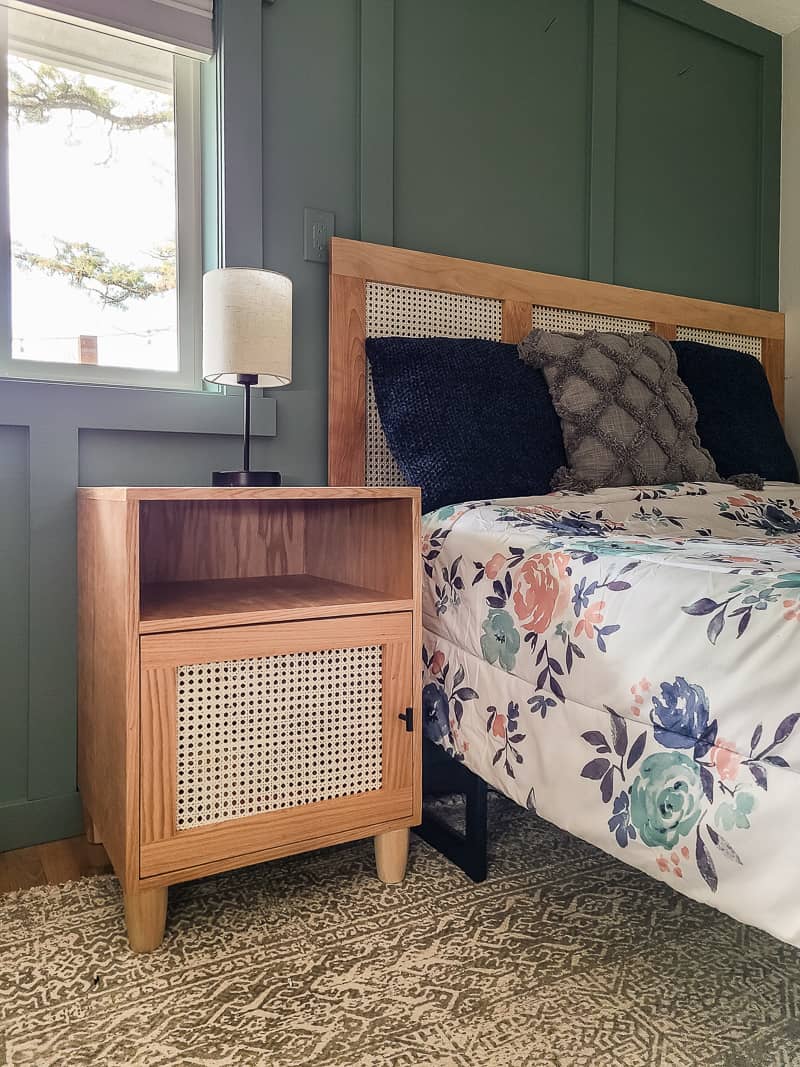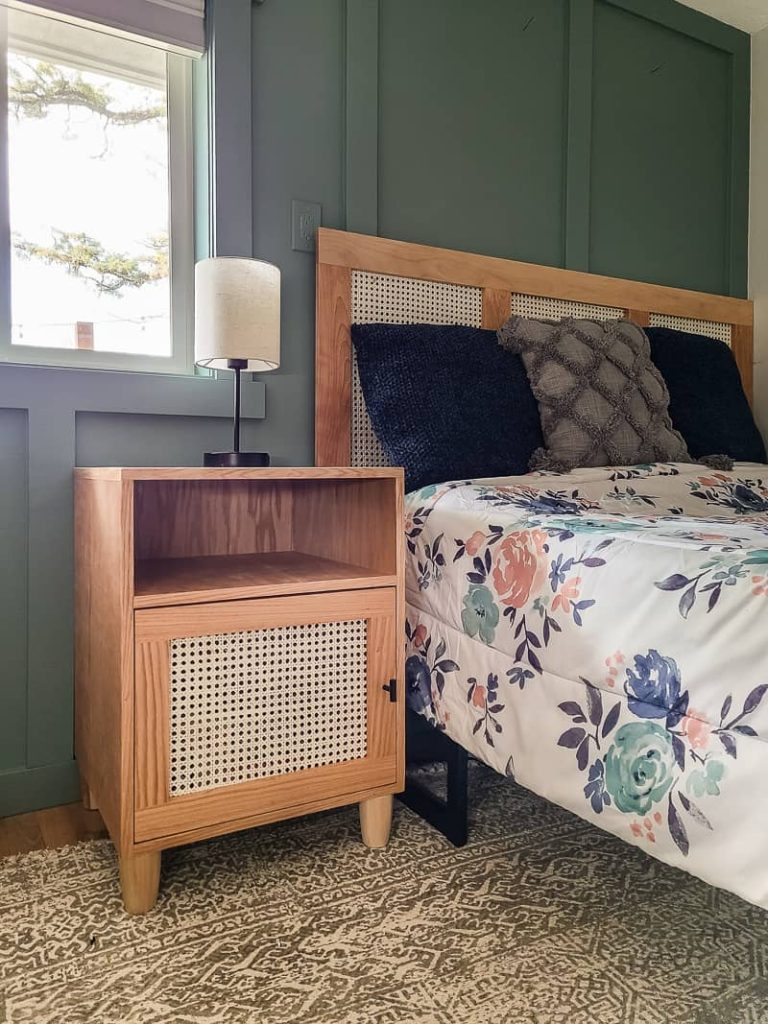 I mean… the rattan furniture and decor is pretty stickin' gorgeous right. I love the subtle texture that it adds to any space.
So let's get back to what you call it…
What's the difference between rattan, wicker and cane?
Good freakin' question. It can get pretty confusing.
Here's the short story.
Rattan refers the the material – which is a vine like plant that is pretty similar to bamboo that grows in Asia, Africa and Australia.
Wicker is the method of using the rattan, which is woven – usually for baskets and furniture.
Cane is usually made with thinner strips of rattan and put together in a webbed pattern, rather than woven.
So that's why you can see that I've titled this post – Rattan Furniture – because it really encompasses both the wicker and cane furniture trends.
So are you ready to see these gorgeous rattan furniture finds?

Oh my goodness gracious, right? I just LOVE them all.
Some of them really pull in that modern look with the sleek lines and others are more vibrant in nature with the curved, intricate designs.
But, now I'm dying to know…
Which of these rattan furniture ideas is your favorite?
Let me know in the comments below.