Do you love shiplap and barn doors? You're in luck! Today we are sharing 15+ gorgeous DIY shiplap barn door ideas!
There's something so special about a sliding barn door. It is so much more of a "feature" than a traditional door. It's a statement and they add so much style and character to a room.
And it's definitely not a secret that we LOVE shiplap around here. We've created shiplap walls – both faux and real. We've installed shiplap on the ceiling and vertically on the wall and even created shiplap signs and more!
So it makes sense that when it comes to shiplap barn doors – I'm a big fan. Today I'm rounding up 15 of my favorite shiplap barn door ideas from the world wide web to inspire you!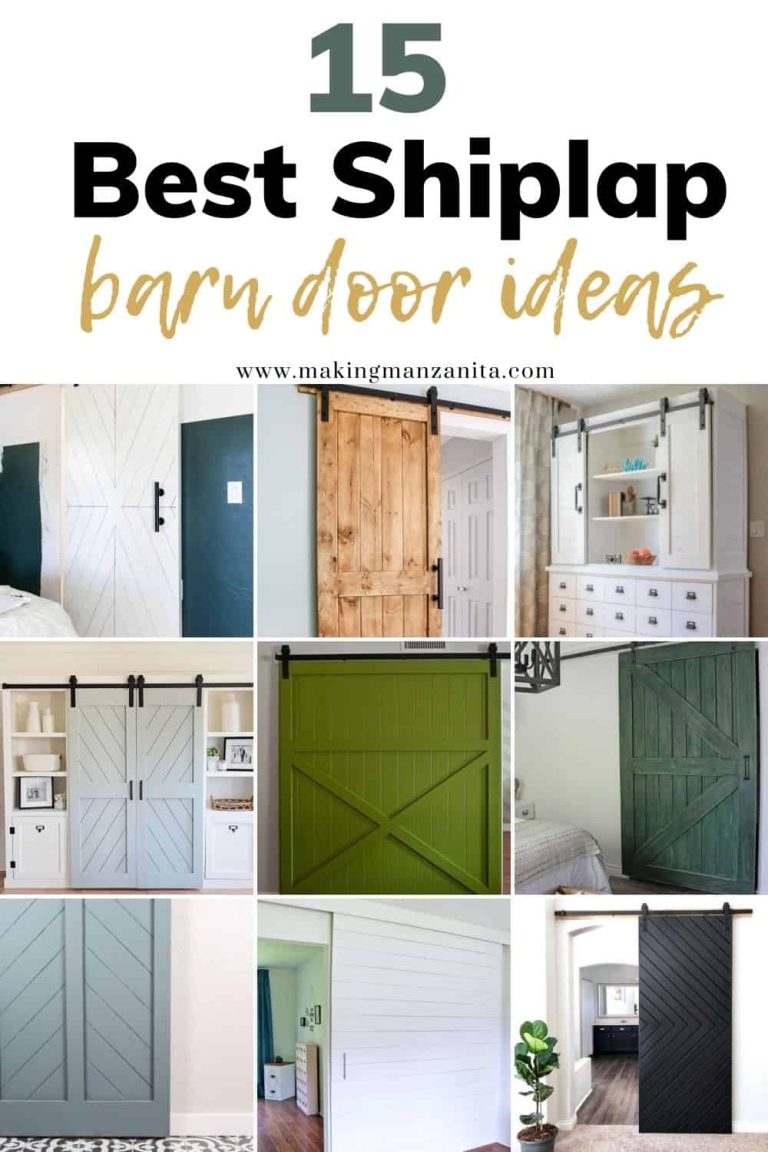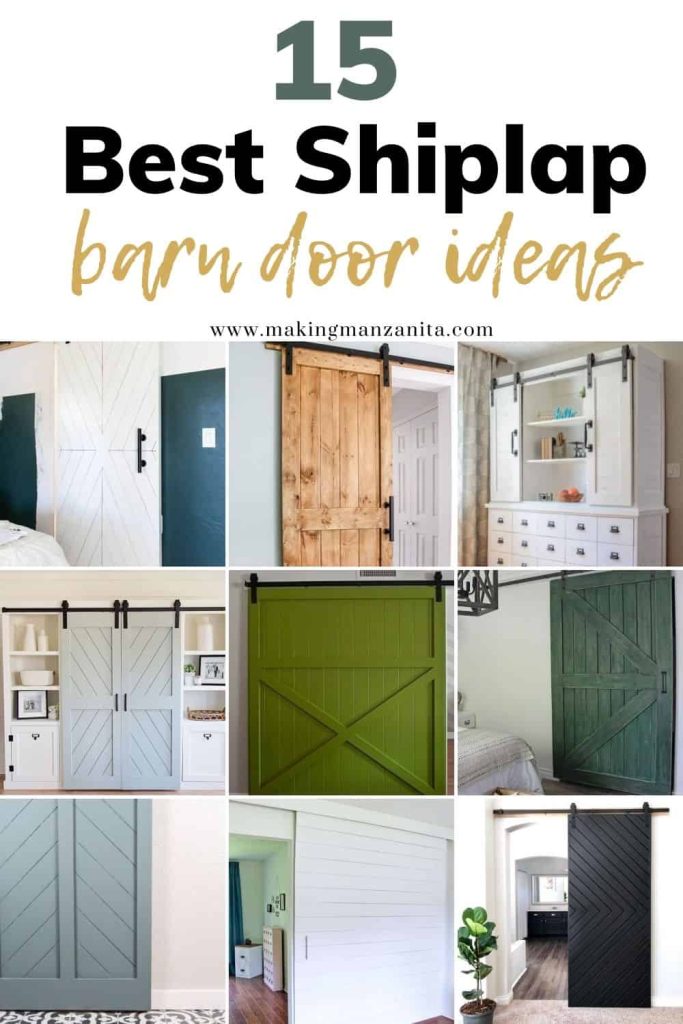 15 Best Shiplap Barn Door Ideas
Which of these shiplap barn door ideas is your fave?
Let us know in the comments below!