Want to add charm and architectural detail to your bedroom? Get inspired with these 23 shiplap bedroom wall ideas. Whether it's one wall or the whole room, shiplap is an easy, budget-friendly way to add charm and character to your bedroom.
Accent walls are making a comeback and it's not just about painting one wall a different color, although that's perfectly acceptable if you want to do that. Adding a shiplap bedroom wall is a great accent wall idea that can fit any design style.
Giving our rooms character in any design style is trending, and shiplap is an easy DIY project you can do to cozy up your master bedroom, guest bedroom, or child's bedroom.
Traditionally installing a shiplap wall would mean adding tongue and groove boards that fit easily together and create that gap you see in the shiplap.
If you aren't ready to commit to real shiplap due to budget or other concerns there are lots of other materials you can use to create a shiplap wall. Plywood, MDF, utility board, and cedar fence boards are just a few that will give you that shiplap look you are going for if done correctly.
There are so many ways to make a shiplap bedroom wall interesting. Install it vertically, do just a half wall, add a picture rail, or even add shiplap to the ceiling. The ceiling is the 5th wall in your bedroom after all.
The possibilities are endless when it comes to adding shiplap as an architectural detail in your bedroom.
In today's post, I have rounded up 23 of the best shiplap bedroom wall ideas to inspire you to use shiplap to add character and charm to your next bedroom makeover project.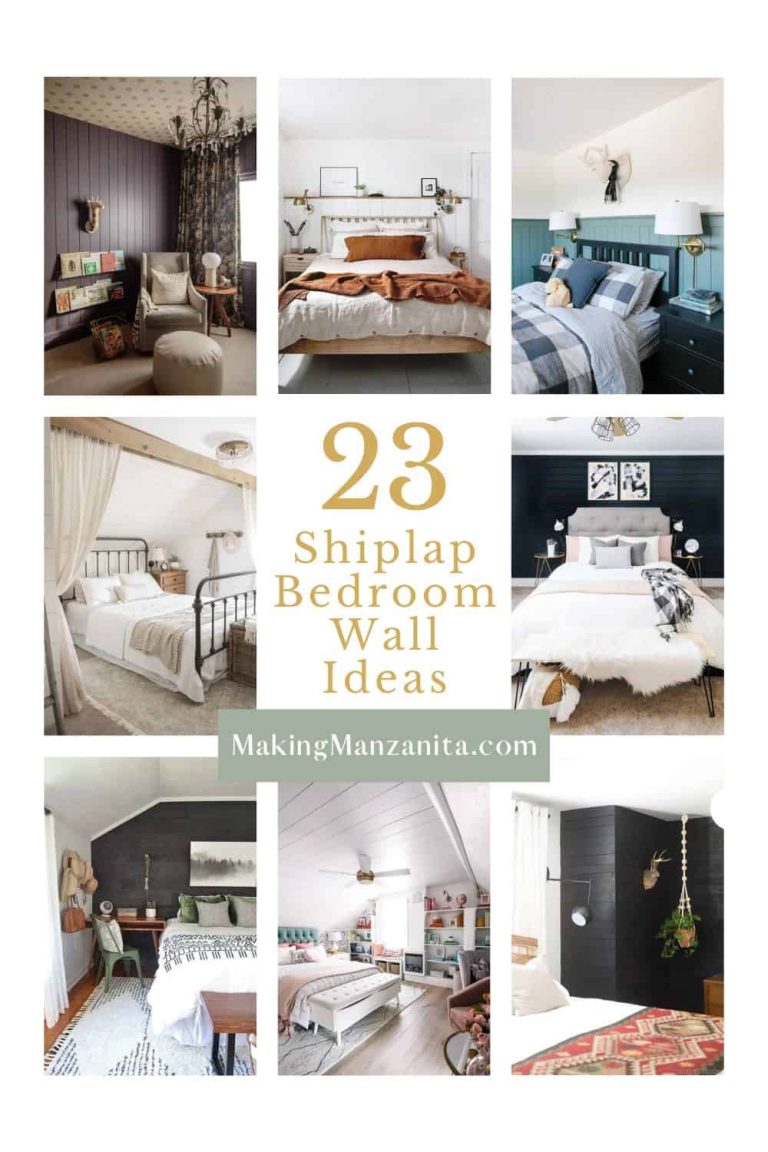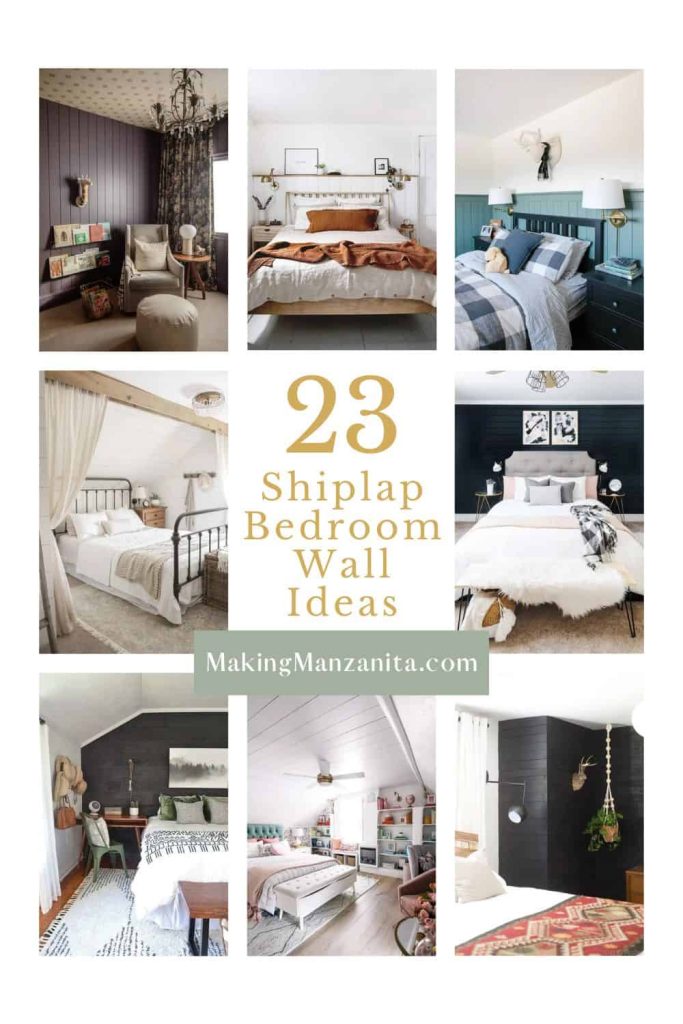 23 Best Shiplap Bedroom Wall Ideas
Which of these bedroom accent walls with shiplap is your favorite??
Let us know in the comments below!