Does your air filter on the side of your Wagner paint sprayer look dirty? It's time to replace! This video will walk you through the quick and easy process of replacing the filter on the Wagner FLEXiO Sprayer. A clean air filter is a crucial part of your paint sprayer working correctly, so check your air filters before every use to see if they need to be changed.
Caring for your tools is critical for an efficient workshop. Without the proper care and cleaning, you'll find yourself replacing and repairing your tools more than actually using them. Trust me, that gets expensive quickly!
This guide for replacing Wagner paint sprayer filters contains affiliate links, but nothing that I wouldn't recommend wholeheartedly. Read my full disclosure here.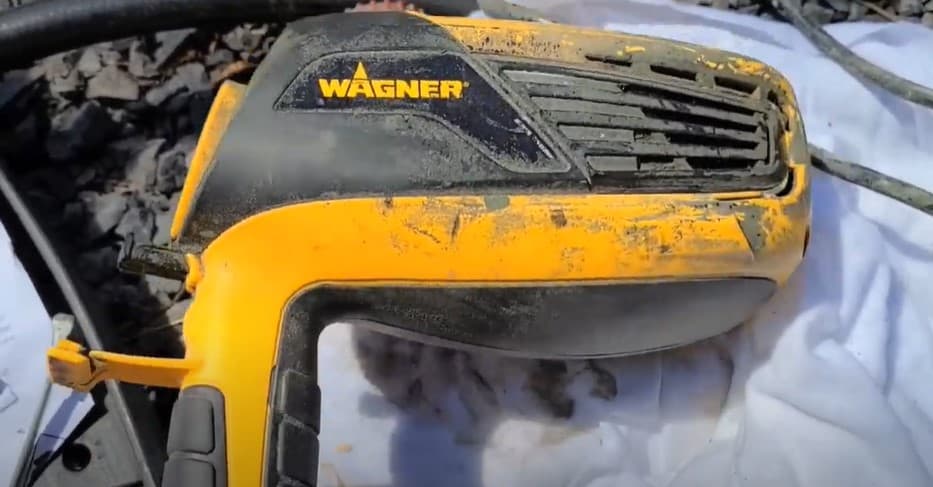 Cleaning is always the last thing you feel like doing after a big project; however, making the time will save you so much extra effort and frustration for future projects. Plus, nothing kills the excitement of a new project like fixing the last one's mistakes!
Today, I'm going to show you the process of replacing Wagner paint sprayer filters. Specifically, we're going to be replacing the filter on the Wagner FLEXiO 3000 Paint Sprayer. We love this tool! It's definitely a must-have for an experienced painter.
You can see the before and after below. Big difference!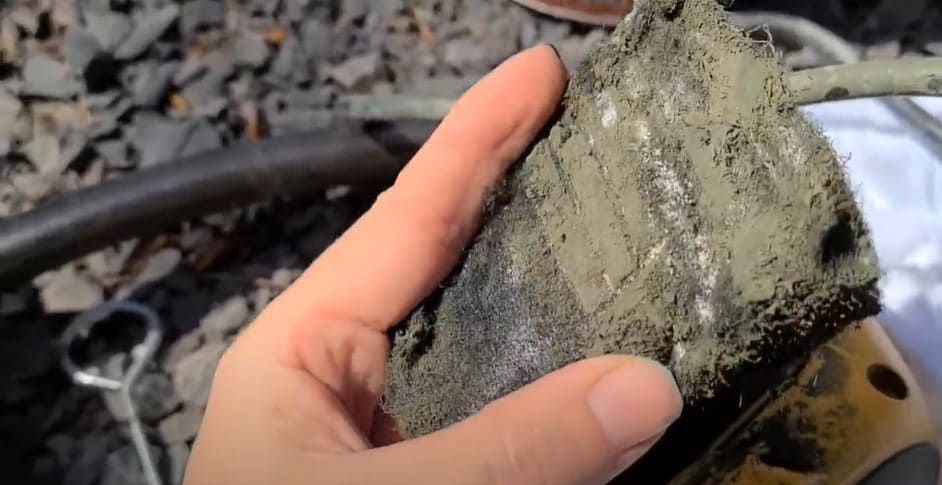 About the Wagner FLEXiO 3000 Paint Sprayer
The Wagner FLEXiO 3000 is an indoor and outdoor hand-held paint sprayer. It can be used for applying finish on furniture, walls, ceilings, exterior siding, fences, cabinets, and more.
In fact, we used the Wagner FLEXio to oil our deck, paint our outdoor vertical wall garden, and stain this DIY firewood rack.
The versatility of this paint sprayer is gold! You can use this with exterior and interior paint, polyurethane, lacquer, sealers, and stains. Plus, it has so many great features that make painting a room super fast and super easy!
Here are some of my favorite (and must-have) features of this paint sprayer:
Multiple speed settings.
Adjust paint patterns: horizontal or vertical and wide or narrow.
Fewer parts for easier clean-up.
Full coverage.
Low overspray.
Two nozzles: one for larger jobs and one for smaller projects and details.
I do think it deserves mentioning that using a paint sprayer can be a bit of a challenge, especially for beginner painters.
If that applies to you, I'd recommend getting completely comfortable with an old-fashioned paintbrush / roller with this how to paint a room beginner's guide or you can try out Wagner's electric paint roller.
How to Replace a Filter on a Paint Sprayer
The thing with any painting project is the clean-up. It's messy and usually a lot of work. Especially with electric paint sprayers or rollers, their filters can easily become clogged with dried paint, dust, dirt, and other debris from painting.
If you love DIY videos, don't forget to subscribe to our YouTube channel!
Supplies for replacing Wagner paint spray filters:
Paint can opener or screwdriver
Step 1: Remove the old filter.
First, remove the plastic filter protector from the sprayer. The plastic filter goes over the mesh filter.
I used a paint can opener to wedge open the plastic filter and pried it off. A screwdriver would work too!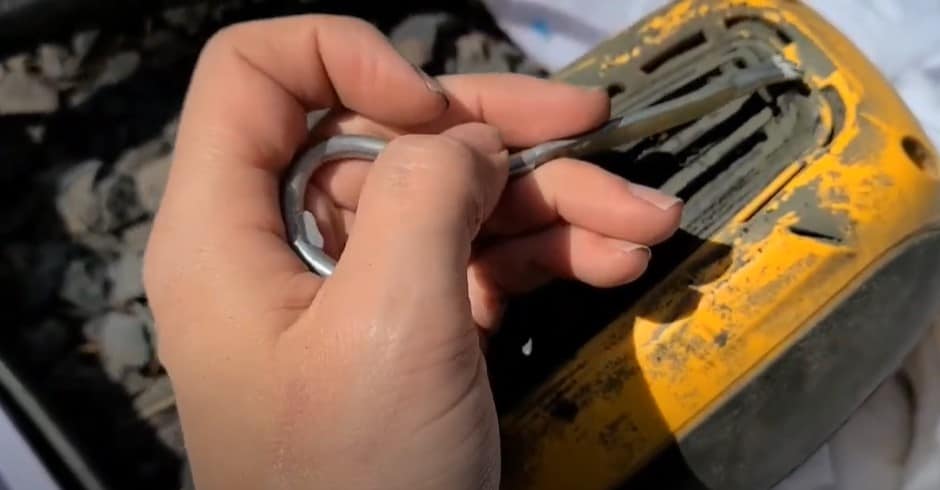 The filter you will replace will be underneath the plastic portion. Just remove the filter and throw it away.
Step 2: Add the new filter.
After the grimy old filter is gone, add a new filter! The filters are larger than the opening, so just press the filter in and tuck around the edge to get it as flat as possible.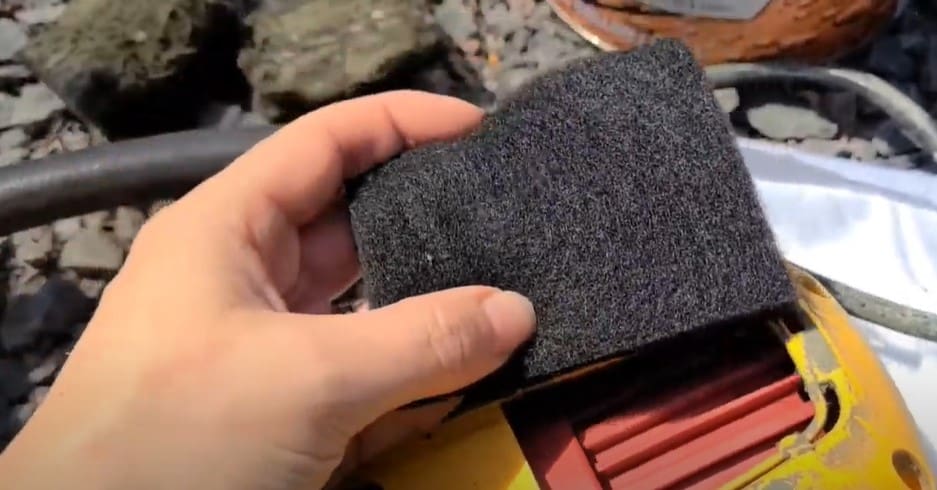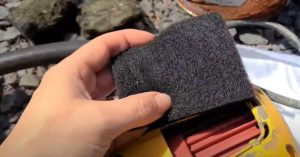 Then, remove any dried paint and debris from the plastic piece. Reattach the plastic filter protector and you're done! Simple enough, right?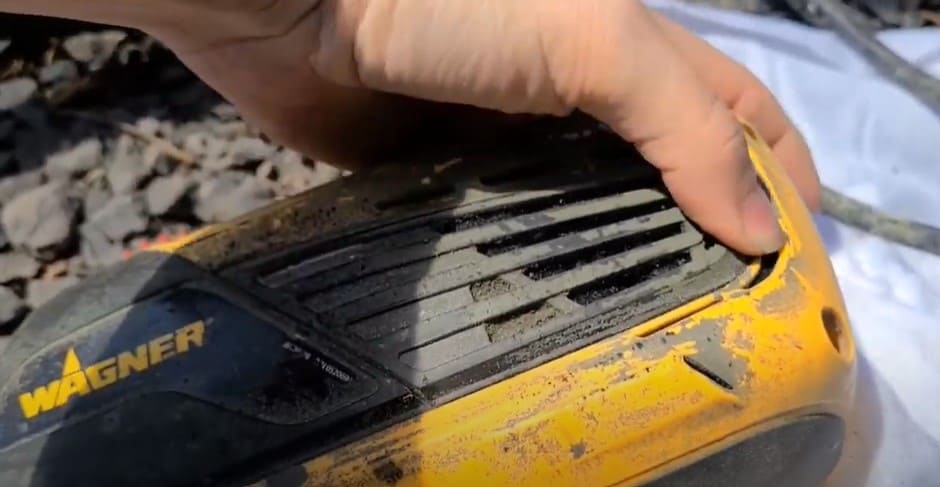 Tips for Using a Paint Sprayer
Read the manual. If you've never used a paint sprayer before, be sure to take a read (or three) through the detailed manual. You can also download the manual online on Wagner's website if you want to read it before you purchase the sprayer.
Set up an area. Make sure your setup will prevent overspray. Try the Wagner Spray Tent if you're painting outdoors.
Set up paint sprayer. Follow all instructions in the manual so you do not damage the sprayer or your project. Adjust any settings based on your paint type.
Test. Do a quick test with the sprayer on scrap wood to be sure all parts are operating as they should.
Use the proper paint sprayer technique. Keep the sprayer 6-8 inches from the project and positioned squarely (works best to move with the sprayer and don't flick your wrist) at all times and try to keep a consistent speed to get an even coat. Pull the trigger before the sprayer When spraying, always trigger the spray gun after the spray pass has begun and release the trigger before stopping the pass. Overlap each pass to get good coverage. Wipe the nozzle every few passes with a damp rag to remove any built-up or dried paint from the tip.
Clean paint sprayer. Follow the manual's instructions for disassembling the sprayer. Replace the filter if needed. Allow everything to dry before putting it back together.
FAQs: Wagner FLEXiO Paint Sprayer
Why is no paint coming out of my paint sprayer?
If no paint is coming out of your paint sprayer, it's likely that the nozzle or filter is clogged. Replace the filter following the instructions in this tutorial.
You can also soak the nozzle in mineral spirits or paint thinner overnight to remove any clogged paint. Scrubbing the nozzle with an old toothbrush is also a great way to get it clean!
How do you fix a clogged paint sprayer?
To unclog a paint sprayer, remove the nozzle from the unit and soak in a can of mineral spirits or paint thinner overnight.
Also, you can use a sewing needle or small nail to clear away any dried-on paint from the bottom of the nozzle's tube.
Why is my Wagner spray gun spitting?
Spitting is likely due to a loose fluid nozzle. If the nozzle isn't correctly seated in the spray gun's tip, air will enter the fluid supply and cause the paint to "spit".
To fix this, make sure the nozzle and spray gun's tip are properly aligned.
What other questions do you have about caring for your Wagner paint sprayer?
Let us know in the comments below!