Need a new closet door? Why not try to DIY one!? Get inspired with these DIY closet door ideas!
Have you ever gone to buy a new closet door and realized just about BORING all the options are? If you're looking to get more creative with your closet door, you're in luck! I've rounded up my favorite DIY closet door ideas.
You can absolutely build your closet door or give it a makeover. Don't settle for boring! Make it fun, make it impactful, and make it YOURSELF!
Whether you need to completely build a new closet door from scratch or if you are looking for an inexpensive closet door idea for bi-fold closet doors (and sliding closet doors too!) – these ideas will inspire you!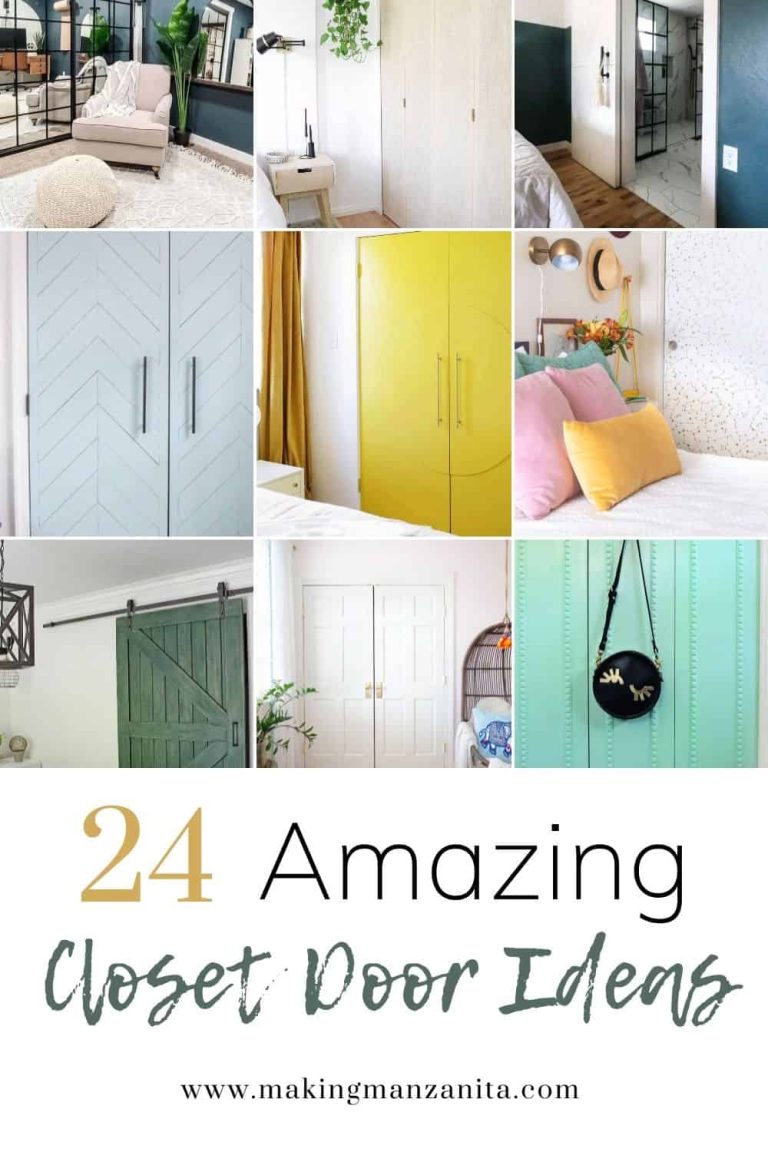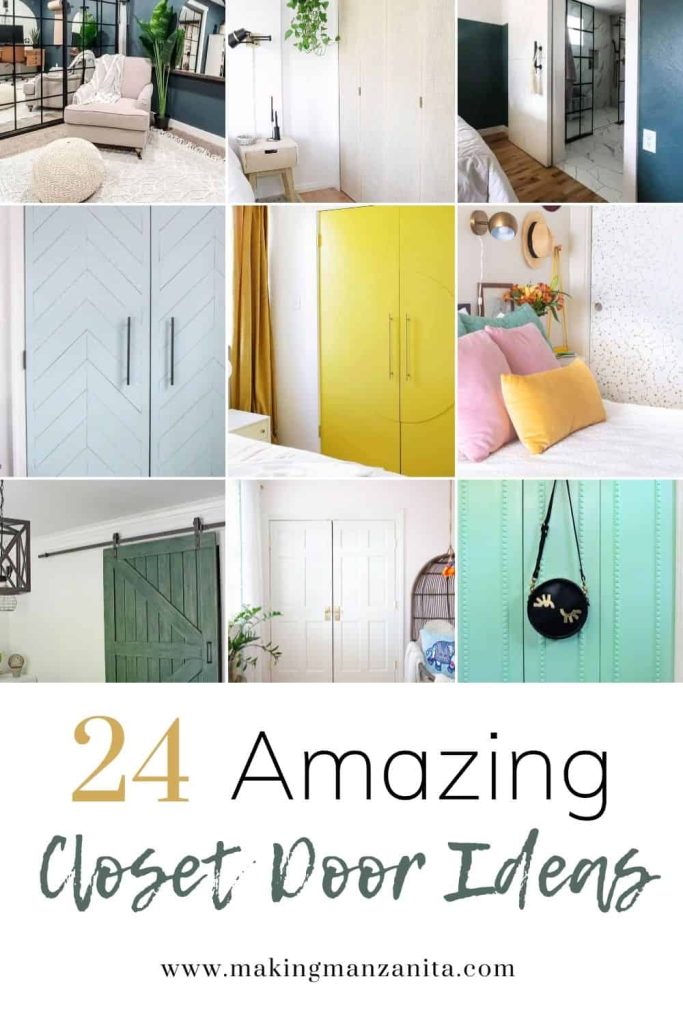 24 Amazing DIY Closet Door Makeover Ideas
Which of these amazing closet door DIY ideas is your favorite?
Let us know in the comments below!
Related – If you loved these closet door ideas, check out these other bedroom posts: